Try making some of these Healthy Meal Prep Recipes to get ahead of your healthy eating goals and set yourself up for success!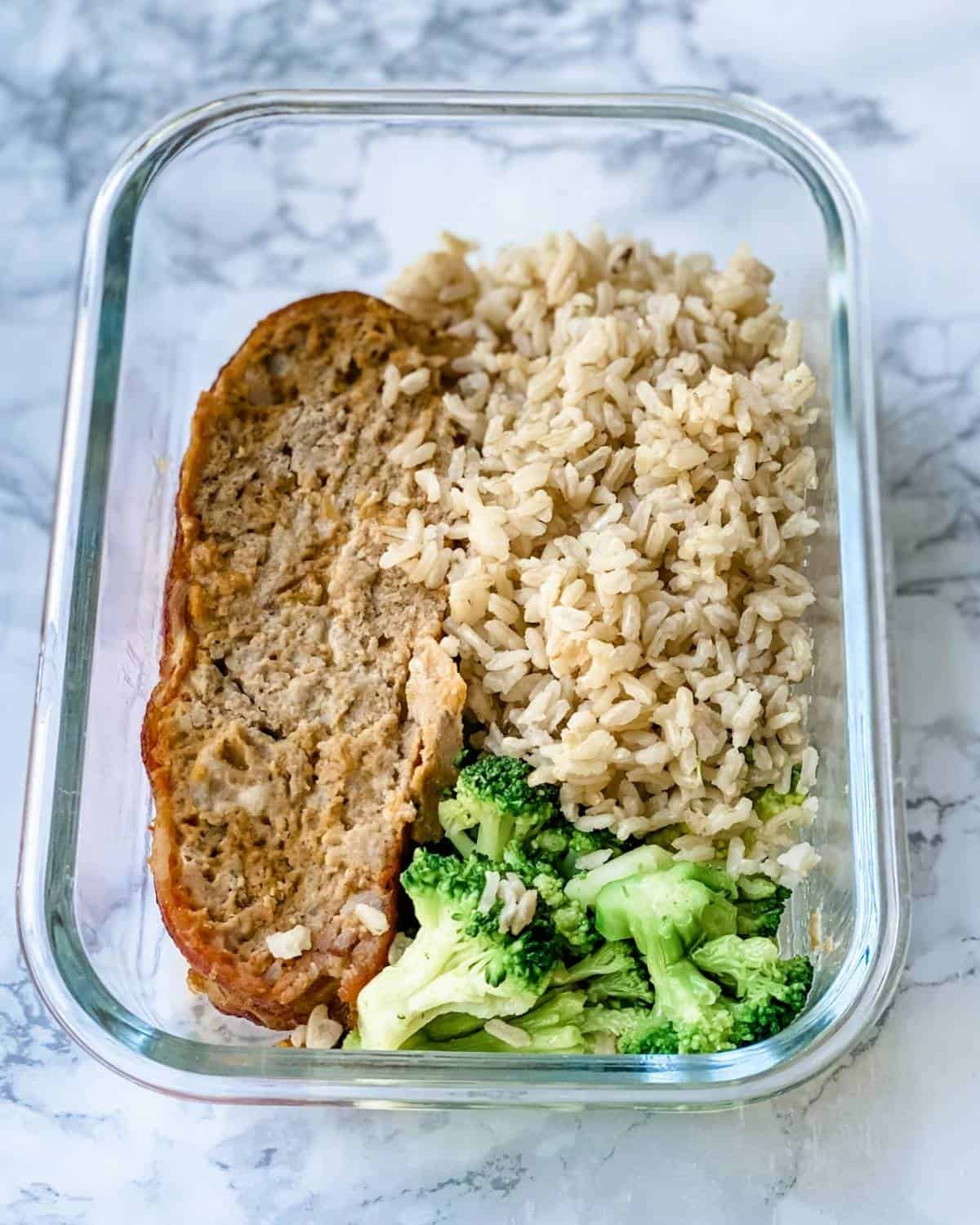 One of the things that scare people away from changing their eating habits is that they think they need to give up all of their favorite foods. Trust me, I get it. I used to think the exact same thing!
However, one vital lesson I learned early on is that with portion-control and creating clean eating versions of my favorite recipes, there's nothing that needs to be removed from my diet.
Honestly, I don't see any long-lasting outcome where I would've stuck with new healthy eating habits if the only thing I ate was raw kale.
I love food and being able to enjoy food is very important to me.
Jump to:
How to Create Healthy Recipes
Here are some of my favorite tips for creating a healthier recipe:
Substitute ground turkey for beef. This reduces your fat and calorie intake without losing flavor.
Use whole grain pasta, rice, and bread instead of white.
Substitute quinoa for rice for a pack of protein.
Substitute chicken stock for some of the milk or cream in creamy pasta bakes like macaroni and cheese.
Use lettuce cups instead of tortillas for tacos or wraps.
Spice it up instead of flavoring with high-calorie sauces.
Use plain Greek yogurt in place of sour cream.
Bake instead of fry.
Portion-control allows you to fit your favorites into your diet. At the very least, it helps you to stay intentional with the amount of food you're eating.
[convertkit form=3221494]
Healthy Meal Prep Recipes
I have so many recipes on my blog that won't even make you feel like you're dieting. Trust me, everything I make is family-approved or at the very least husband-approved. Also, keep in mind, that all of these recipes include meal prep instructions but I will also try to throw in some cooking tips under each one.
If you really wanted to know which recipes on my blog are my favorite, I'd say ALL of them but currently, these 9 would be it!
Breakfast
With breakfast being my most hectic part of my morning, I heavily rely on healthy meal prep recipes like the ones below to get me through.
Chocolate Peanut Butter Overnight Oats
Overnight oats are cold, creamy, and almost taste sinful. This Chocolate Peanut Butter Overnight Oats recipe takes my favorite sweet treat (a chocolate peanut butter cup) and turns it into a wholesome breakfast recipe filled with fiber and protein.
This recipe needs to be made the night before so it's naturally a meal prep recipe.
Cooking Tip: You can make this up to 3-4 days ahead to get breakfast ready for the week.
To all my PB & Chocolate lovers…you're welcome!
See all of my healthy oatmeal recipes.
Make-ahead Breakfast Sandwich
This is one of the first recipes I ever created on the blog so I could enjoy a healthier version of my morning take-out favorite. I used to get breakfast sandwiches all the time – and it showed. They were tasty and convenient but definitely not good for me.
So I started making my own version and make batches to keep on hand in the freezer.
Cooking Tip: I'd make a dozen at a time on Sundays so everyone could have some them for the week and stick them in the freezer.
It was just as delicious and I never missed going to the drive-thru. Not to mention, I was saving a bunch of money, too.
Check out this recipe for Frozen Breakfast Sandwiches! Also check out my freezer burritos.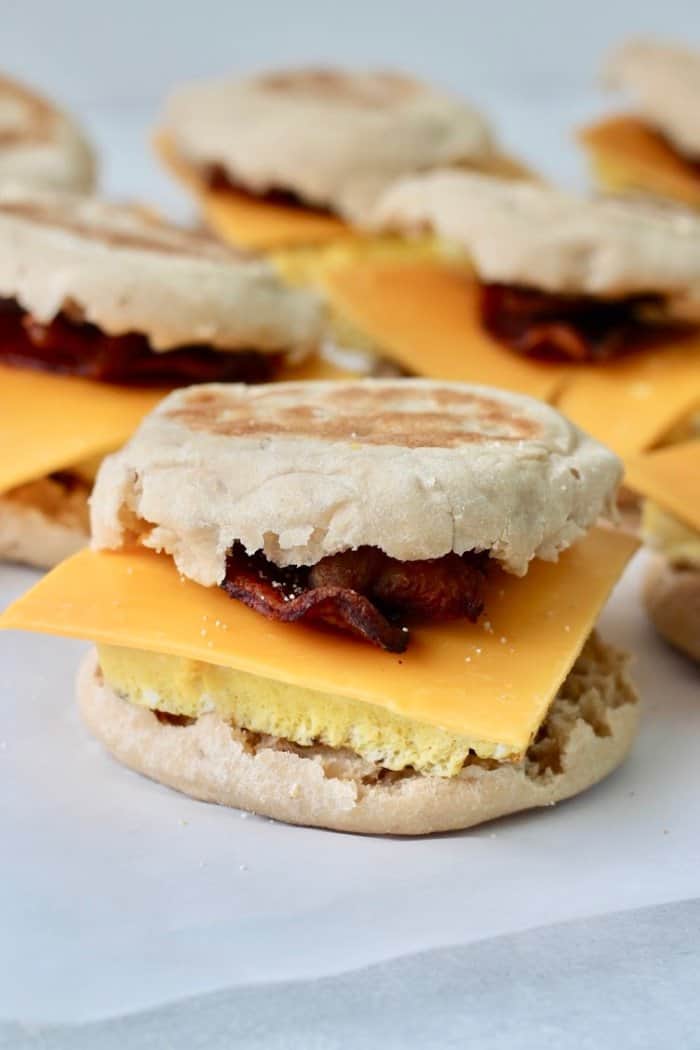 Banana and Chocolate Chip Baked Oatmeal Cups
This banana baked oatmeal cups with chocolate chips recipe is the most popular breakfast recipe on my blog! I can see why.
It satisfies a morning sweet tooth, can be made in advance, and you can just grab and go.
Cooking Tip: You can make these on Sunday and store in glass containers for the week or stick in the freezer. They thaw quickly on the counter for a tasty breakfast. You can also warm-up in the microwave or toaster oven or even eat them cold right from the refrigerator!
So instead of grabbing a high-calorie, high-fat muffin or donut, make a batch of these baked oatmeal cups for the week.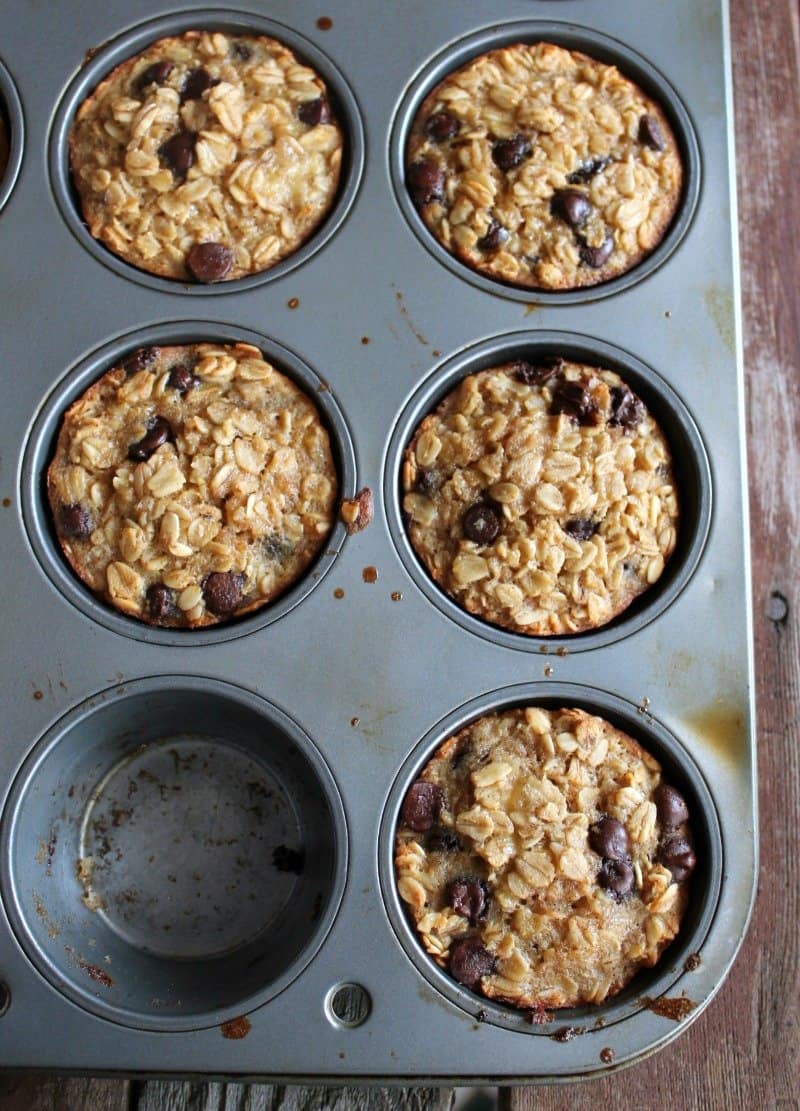 Lunch
Being a working mom, I often forget about myself sometimes, especially when it comes to making lunches for myself to take to work. Here are some go-to lunch recipes to make at home to avoid going to your local fast-food joint for a quick lunch break:
Dorito Taco Mason Jar Salad
Let's get real for a second… Anything with Dorito in the title has my heart.
I know, bad but Doritos is one of those foods that I just couldn't give up completely. The good thing about this Dorito Taco Mason Jar Salad, I don't have to.
Cooking Tip: You can prepare these on Sunday for the entire week. If you have more questions about this meal prep recipe, check out how to make mason jar salads post.
See all of my mason jar salad recipes.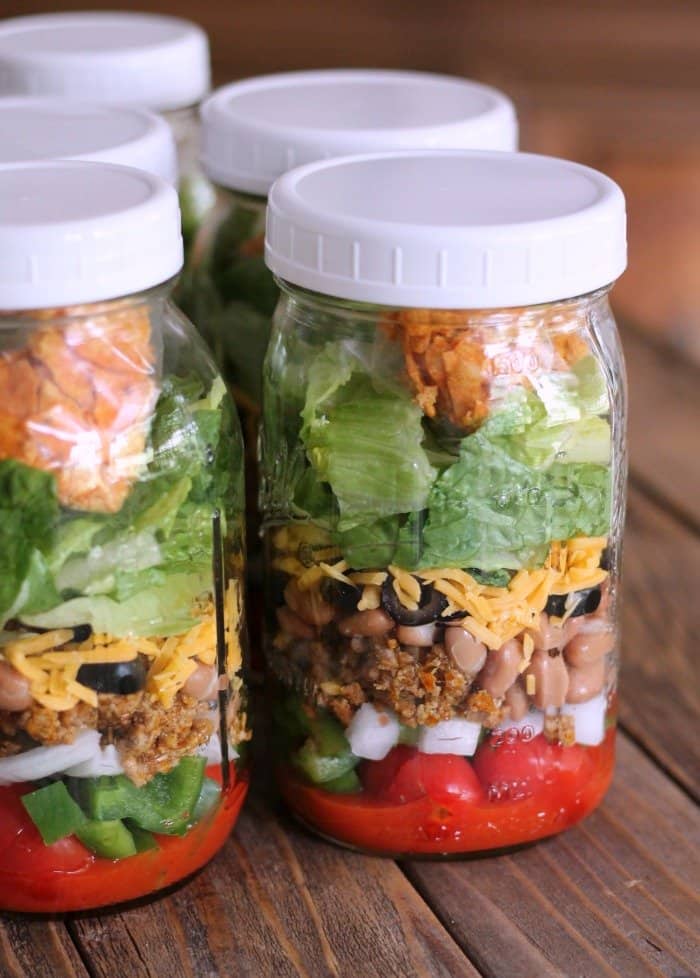 Turkey Ranch Club Wrap
I might be the biggest turkey club wrap fan on earth! No matter what restaurant I'm at, if turkey clubs are on the menu… I'm ordering it.
To keep the number of calories I consumed under control, I created this Turkey Ranch Club Wrap and it's scrumptious! It satisfies even my strongest craving for turkey and bacon.
Cooking Tip: I meal prep these a couple of different ways. I'll make it these the night before or I'll make the bacon ahead of time and then warm it up in the microwave when I'm ready to whip together a wrap.
If turkey clubs aren't your favorite, try swapping it out for this Cobb Salad Wrap!
See all of my sandwiches and wraps.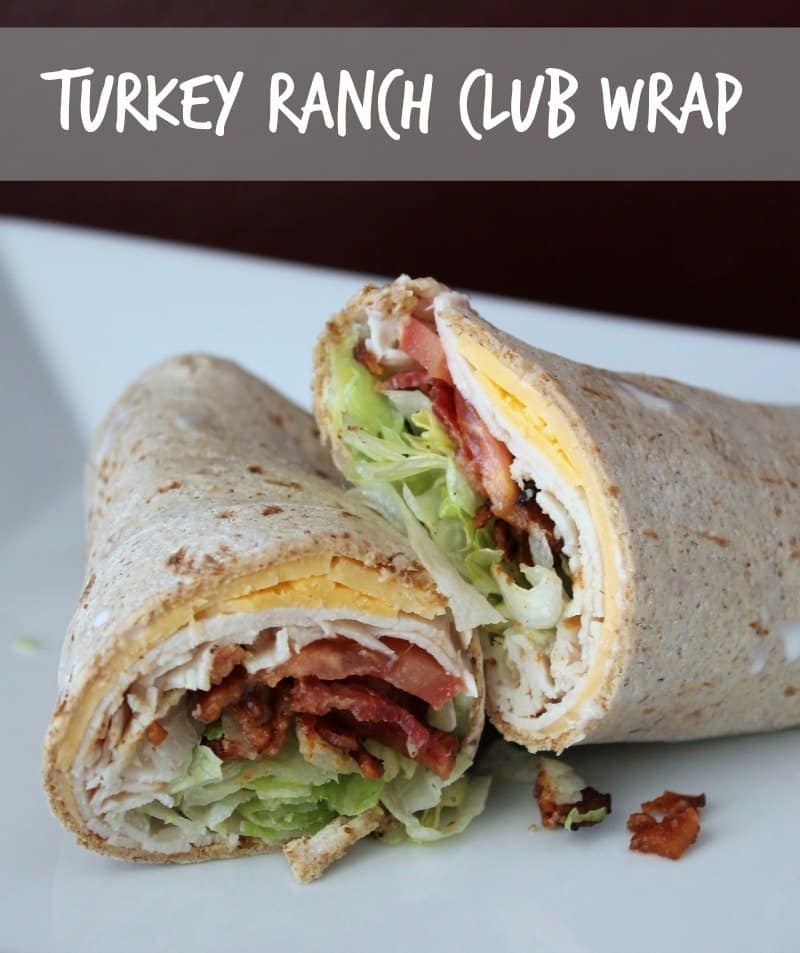 Dinner
Oh, dinner… I really dread it sometimes. I seriously don't know how I survived before without meal prepping these easy dinner recipes!
Bacon Cheeseburger Meatloaf
Here we are with the bacon! AND cheese! Bacon Cheeseburger Meatloaf is hands down my family's preferred and can you blame them? It's beyond delicious and you would never believe it's made with lean ground turkey.
I make this all the time. Most of the time, I'll cook it completely on Sunday, slice it out, and then keep it in the refrigerator all week for dinner.
Cooking Tip: If you don't have time on Sunday, then I recommend preparing it and put it in the refrigerator for up to 2 days. Then, when you are ready to cook it, just stick it in the oven.
You can also make multiple meatloaves to freeze to have dinner on hand. Here are some instructions for freezing meatloaf!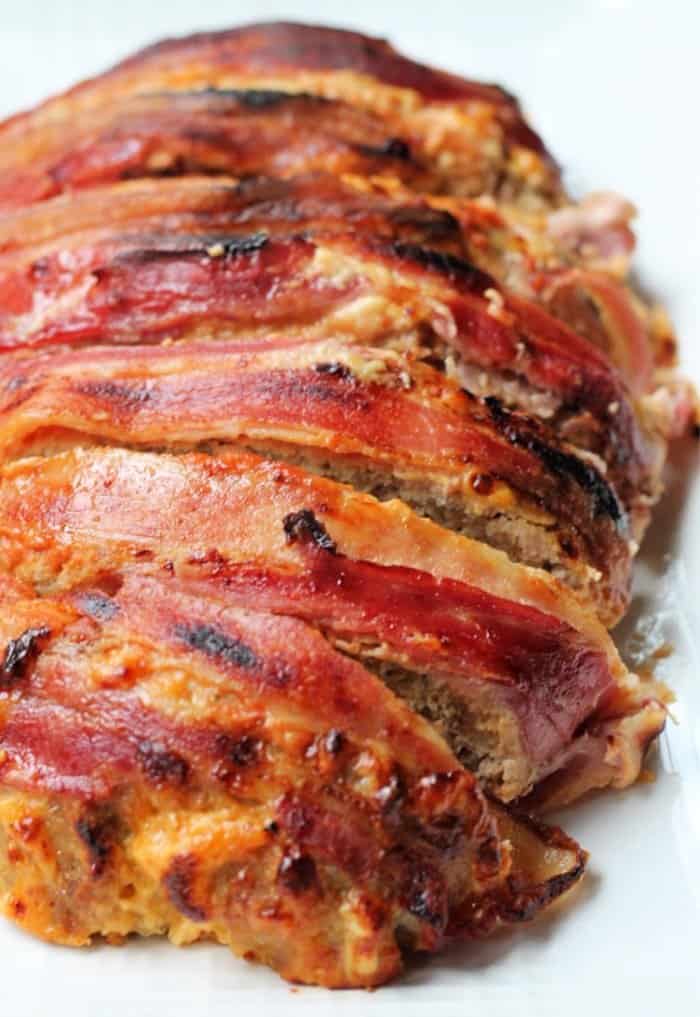 Healthy Alfredo
I bet you thought you'd have to give up Fettucine Alfredo? Nope! This recipe is a lightened-up version because of the chicken stock and less fatty dairy. It has no butter but you'd never know it. Or check out my sister site Gluten Free Italian Eats for the best gluten free Alfredo sauce.
Cooking Tip: This Healthy Alfredo can be made ahead of time in a couple of different ways. You can make the sauce and keep it in the refrigerator. When you are ready to eat dinner, make the pasta during the week and warm up the sauce and serve it up.
I also like to make this into individual freezer meals – kind of like Lean Cuisine. I would make a separate batch of sauce and pasta to freeze. Then, when ready to eat, I stick it in the microwave for a couple of minutes. Stir sauce and pasta together and microwave for another 1 minute.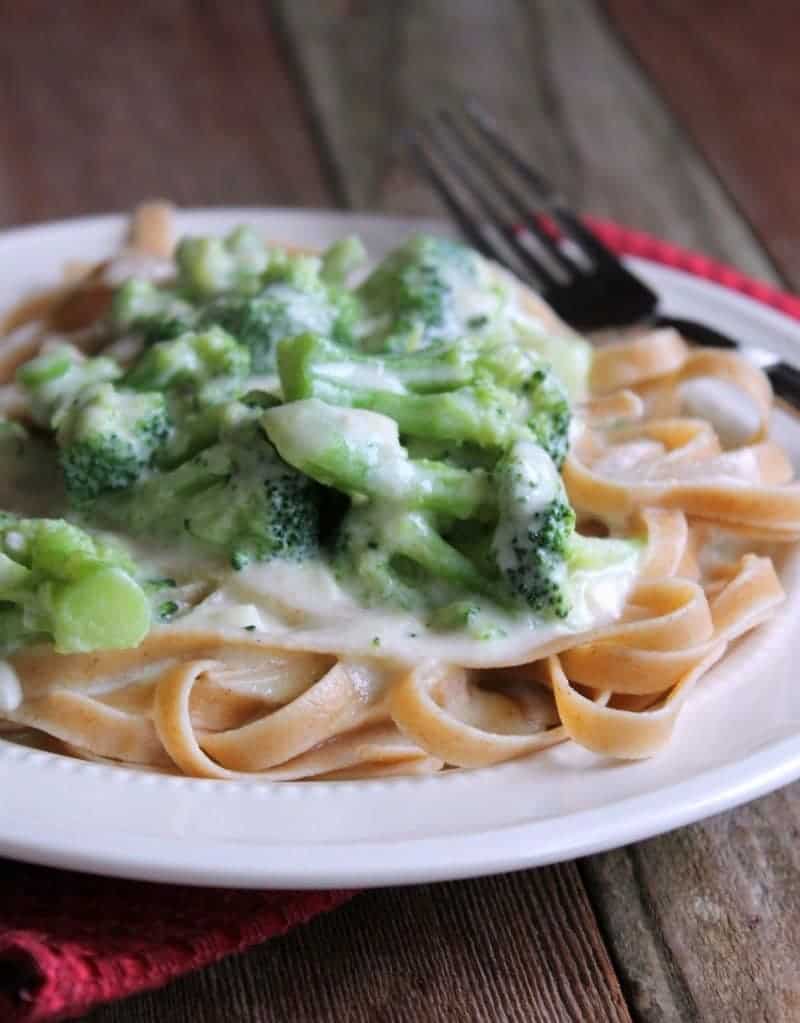 Baked Chicken Parmesan
Attention chicken parmesan fans, this baked chicken parmesan is for you!
Trust me, it's just as good (if not better) than any restaurant chicken parmesan.
Cooking Tip: The way to lighten up this recipe is by baking the chicken, not frying it. Also, the cheese is portioned out so you get the perfect amount while still keeping calories under control.
I prefer to freeze the chicken breaded and just thaw them out before cooking.
Check out my baked eggplant parmesan too.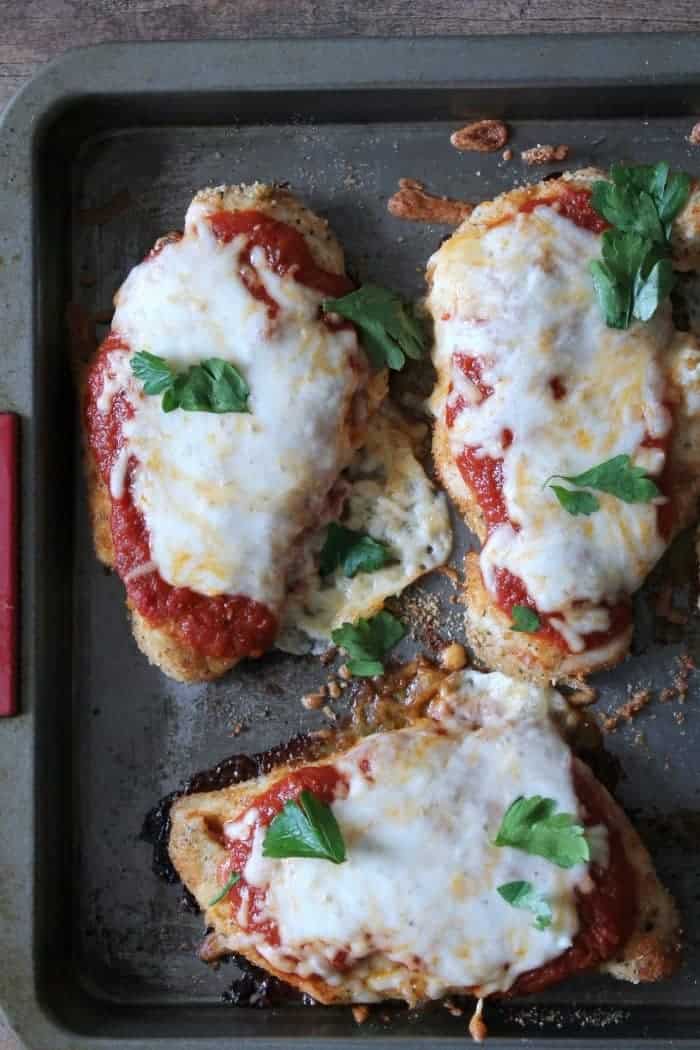 Cheeseburger Stuffed Peppers
And here we have another cheeseburger-style recipe again!
These Cheeseburger Stuffed Peppers can satisfy your cheeseburger craving while adding more vegetables and keeping it low carb.
Cooking Tip: This recipe keeps calories and fat under control because it uses lean ground beef, brown rice, and the cheese is measured out. Not to mention, it's stuffed in a rich fiber bell pepper making it naturally portion-controlled.
I like to meal prep these peppers by cooking them completely and just warm up during the week for lunch or dinner. You can store them in the refrigerator for up 2 days.
These Italian Stuffed Peppers are amazing too.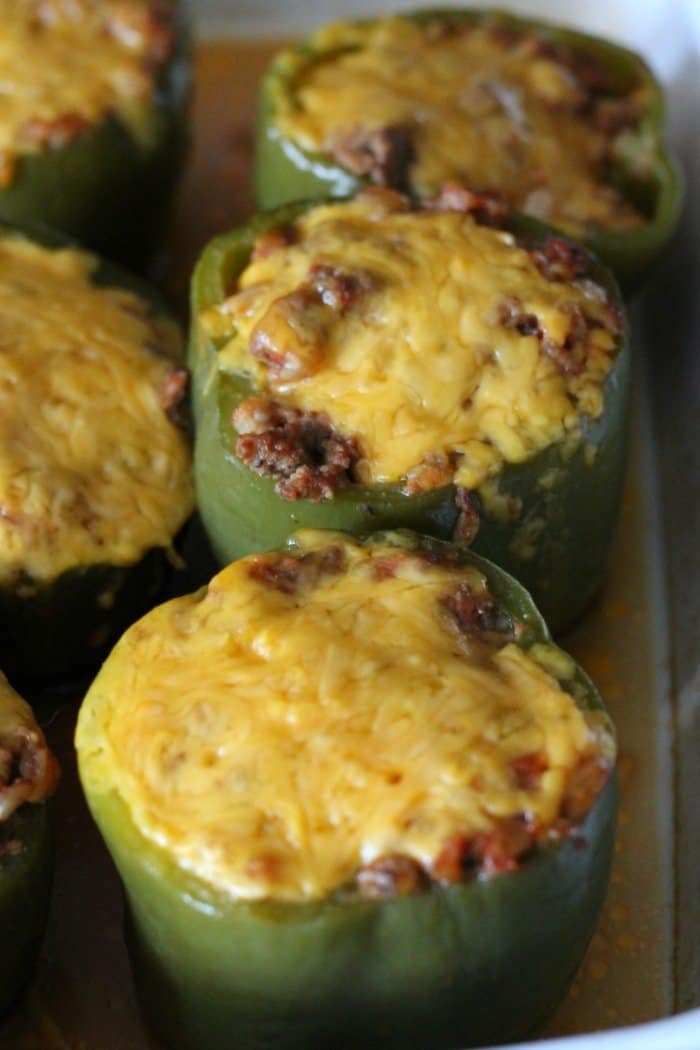 More Healthy Dinner Recipes
Want more menu ideas? Take a look through all of these healthy dinner recipes when putting together your next meal plan.
Share a picture and tag me on Instagram or Facebook if you decide to try any of these recipes!