If you're looking for an honest review of Thrive Market to help you decide if it's a good fit for your budget and lifestyle, you've come to the right place. In this comprehensive and honest Thrive Market review, I cover how it works, highlight some of the best Thrive Market products available, and explore whether you can save money by shopping at Thrive Market.
I'll also compare Thrive Market to popular retailers like Costco and Whole Foods to see how it stacks up and whether it's worth the yearly membership. Whether you're new to Thrive Market or just curious about what it offers, this review is a must-read before shopping.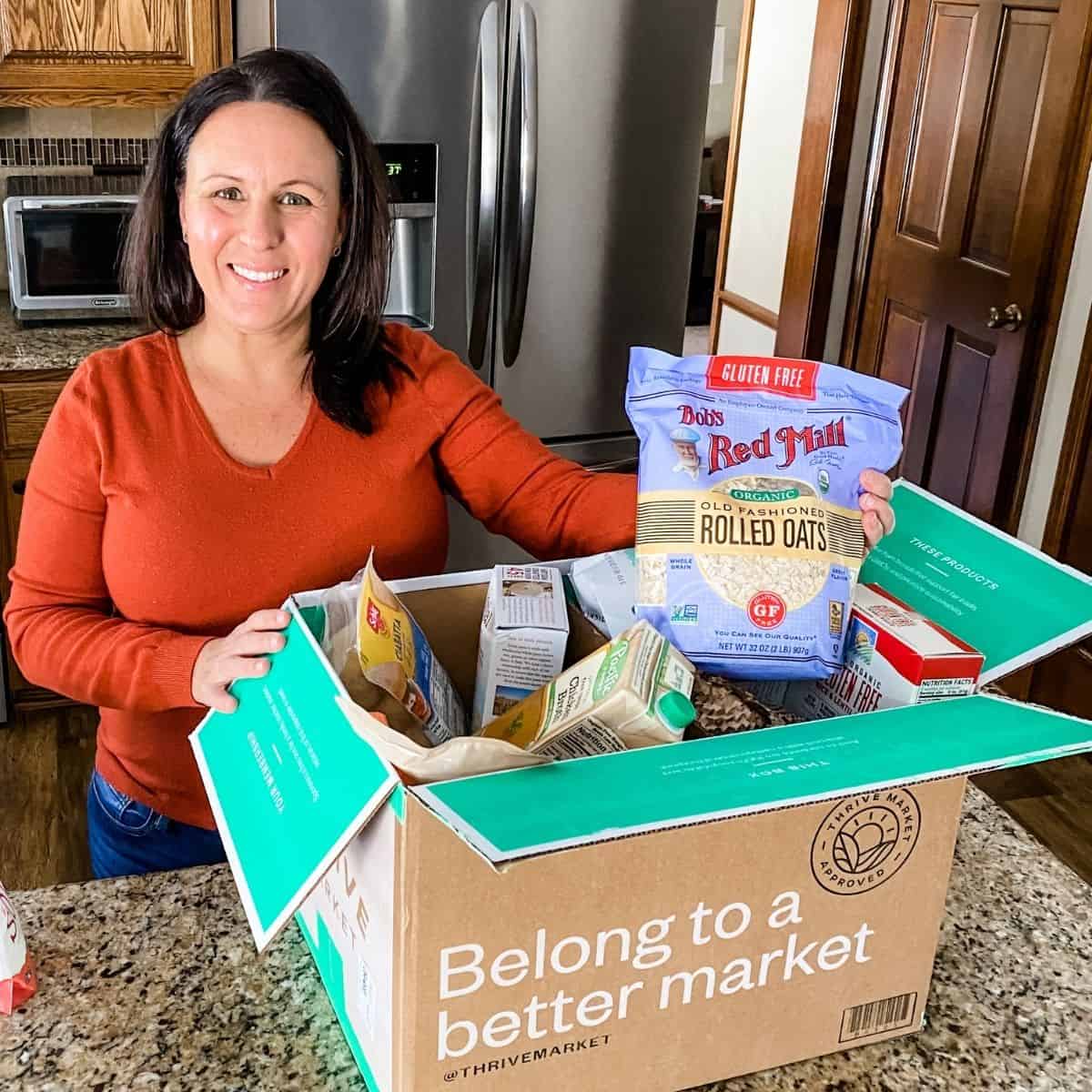 **This post may contain affiliate links. I only recommend products and services I use and believe in. All opinions are my own. If you use one of my links to make a purchase then thank you for supporting my site.** Please see our review process for more information on how review products, services, and companies.
My Honest Thrive Market Review 2023: Everything You Need to Know
As someone who's been a Thrive Market member since 2015, I can confidently say that I have a lot of experience with this online grocery store; I place an order once a month or so. It's my favorite place to shop online when stocking my kitchen with gluten-free, organic, and other healthy pantry staples. I also shop there for vitamins, Collagen powder, and natural makeup brands.
I'm excited to share my honest review of Thrive Market with you, so you can decide if it's the right choice for your family.
In this review, I'll cover everything from how Thrive Market works to the best products. I'll also share my experience and how it compares to other retailers like Costco and Whole Foods.
Plus, I'll answer some of your most common questions about Thrive Market, like whether you can save money by shopping there.
In this Thrive Market Review, I want to share my honest opinion so you can decide whether or not it's worth the membership cost for your family.
If you're excited to order your first order from Thrive Market, now is a great time to do it! As a first-time buyer, you can enjoy 30% off your first purchase and a FREE gift! Get the deal here 👇
Jump to:
What is Thrive Market
Like membership stores like Costco, Sam's Club, and BJ's, Thrive Market is a membership-based online marketplace offering a wide variety of healthy and eco-friendly products.
Thrive Market sets itself apart, focusing on natural and organic products, making it similar to Whole Foods. Many people describe Thrive Market as "Whole Foods meets Costco," and I completely agree. Thrive Market's prices are more affordable than Whole Foods, and you can save 40-50% off retail prices on many products compared to what you would pay at Whole Foods.
With a Thrive Market membership, you can access their extensive selection of products and enjoy exclusive discounts on everything they offer. Plus, their online shopping platform makes it easy to find what you're looking for and have it delivered right to your door.
They have a wide selection of health foods, household items, hygiene products, and makeup, all at prices comparable to what you'd find at your local grocery store.
What's great about Thrive Market is its mission to make healthy living easy and affordable for everyone. They carefully curate their products to ensure that everything they offer is high-quality, healthy, and ethically sourced. Plus, with their membership program, you can access exclusive discounts and free shipping on orders over a certain amount.
Through their Thrive Gives program, they are committed to making healthy food accessible to everyone, not just those who can afford it. For every paid membership purchased, they donate a free membership to a family or individual in need, whether it's a low-income family, a teacher, a first responder, or a veteran.
Thrive Market Coupon
New subscribers can get 30% off their first order and a free gift when purchasing a membership! (1-month and 1-year memberships available).
How Much Does a Thrive Market Membership Cost?
Thrive Market offers two membership options: an annual membership for $59.95 or a monthly membership for $12.00. But what's included in this membership?
Well, it's more than just access to their website. Members get exclusive discounts, special sales, and even free gifts with their orders.
So, suppose you're someone who prioritizes healthy living and wants to save money on natural and organic products, plus loves the convenience of online grocery shopping. In that case, a Thrive Market membership might be a great option for you.
Is Thrive Market Worth It?
Do I think Thrive Market is worth it? Yes, absolutely! I know, I know, the membership fee can be a bit of a turn-off. But let me tell you, the savings you get from Thrive Market's products more than makes up for it.
Here are five reasons why I think it's worth it:
First, the prices are either the same or cheaper than what you'd find at retail prices at Whole Foods or your local grocery store. Plus, the prices are significantly lower than those of Instacart or other grocery delivery services. So, if you use grocery delivery, I recommend trying Thrive Market.
Second, Thrive Market has a handy feature on their website where you can research and read product reviews before purchasing. This is a lifesaver if you're starting a new diet like gluten-free, Keto, Whole30, or paleo; it saves you time and money from buying products that might not work for you.
Third, everything is ordered online and delivered straight to your door. This means you never have to leave the house, saving you time and gas money.
Fourth, Thrive Market frequently offers deals and special discounts on their website and app. Plus, they offer Thrive Cash on certain items, another way to save money. You also get free shipping on orders over $49.
And last but not least, the Thrive Market brand is my personal favorite. The store-brand items are priced incredibly well and are of excellent quality. I'll share some of my favorite Thrive Market brand products below.
Thrive Market offers numerous Keto, Paleo, Gluten-free, and other specialty items under their brand. These items are more affordable than what you'll find with name brands in the stores. So, if you follow any of those eating styles, I highly recommend checking out Thrive Market.
Is it easy to cancel a Thrive Market membership?
If you're looking to cancel your Thrive Market membership, it's a pretty straightforward process. All you need to do is contact their support team through the live chat feature on their website. They'll ask you a few questions to confirm your account information and cancel your membership.
Does Thrive Market have a free trial?
Thrive Market used to offer a free 30-day trial membership, but they no longer do. However, if you decide to purchase a yearly membership, you'll have a 30-day guarantee period where you can get your money back if you cancel your membership. Also, they have a savings guarantee policy that promises to automatically give you the difference in Thrive Market credit if you don't make back your annual membership fee in savings by the end of the year. You can cancel your membership anytime you want.
How does Thrive Market work?
Once you become a member of Thrive Market, you can start shopping for your favorite items using their website or app. Here's how:
Browse for the items you want to buy using their categories.
Add the items to your cart.
Place your order.
Shopping can be overwhelming at times, but here are some helpful tips to make it easier:
Use their filters to browse by diet or eating style. For instance, if you have a gluten allergy, you can click on the gluten-free diet and see all the available options.
Shop by the grocery aisle or categories. Like a traditional grocery store, food items are organized by "aisle." For example, baking, canned and packaged cereals, granolas, etc.
Check out the Thrive Market Brand. Many healthy and organic options are available under their brand and are always of excellent quality.
Create lists for frequently bought items, such as baking supplies, canned goods, or pantry staples. This will make it easier for you to shop in the future. Once you have a membership, you can see all of my Thrive Market shopping lists.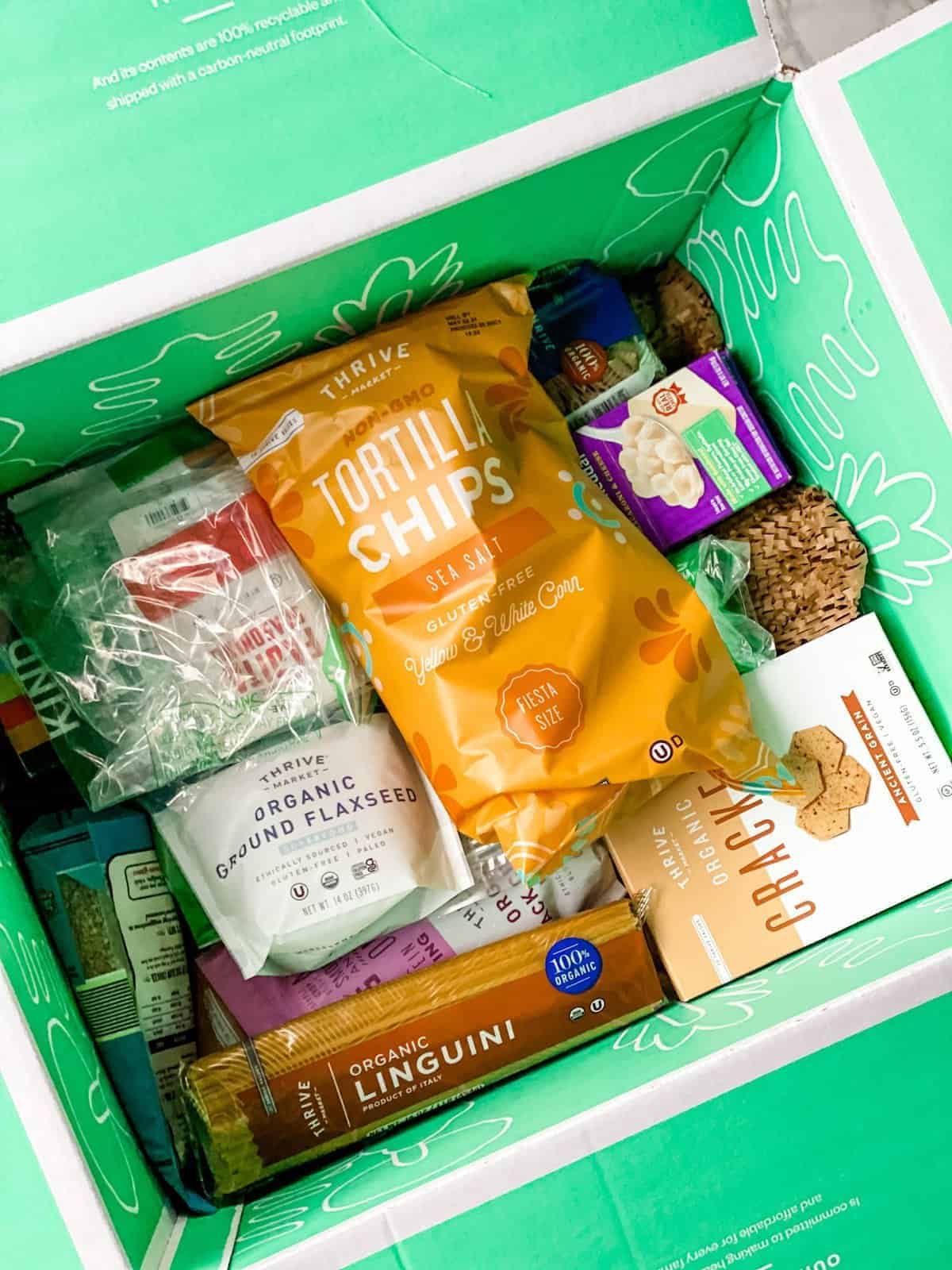 Who will love shopping at Thrive Market?
Someone who loves the convenience of online grocery shopping. With Thrive Market, you can easily browse their vast selection of natural and organic products and deliver them straight to your door.
Someone who may not have access to larger grocery chains or specialty food items. Thrive Market offers many products that may not be available at your local grocery store, making it an excellent option for those living in rural areas or smaller towns.
Someone who follows a specific diet, such as gluten-free, Keto, or Paleo, can find many brands and products to meet their needs at affordable prices on Thrive Market.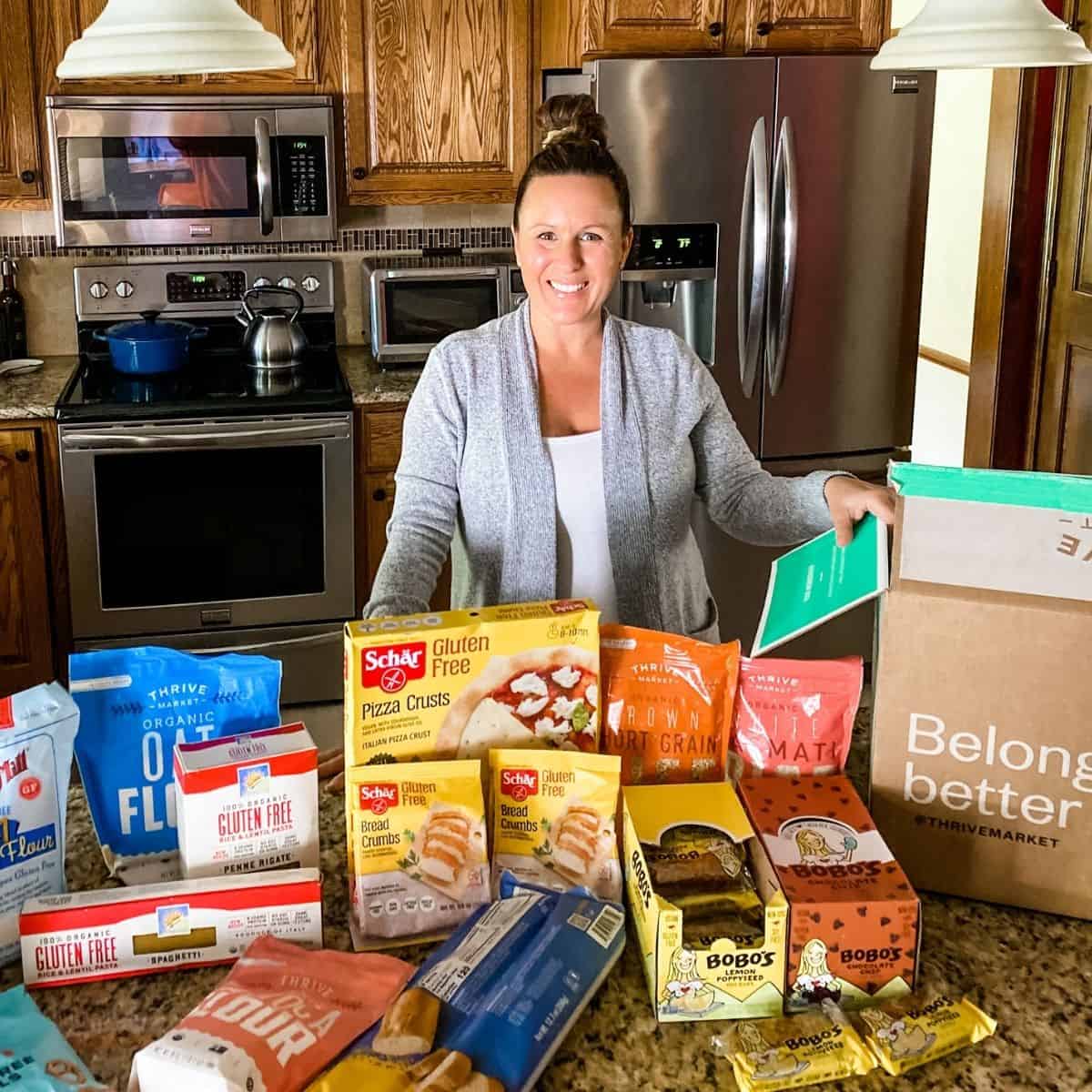 Who might not be interested in shopping at Thrive Market?
Thrive Market may not be the best fit for everyone. If you have easy access to grocery stores and enjoy shopping in person, Thrive Market may not be necessary.
Additionally, if you focus solely on finding the cheapest deals, you may not see the same discounts at Thrive Market.
Lastly, if you don't prioritize buying organic and natural products, then Thrive Market may not align with your values.
My Favorite Thrive Market Products
As I mentioned, I love stocking my pantry with essentials from Thrive Market by ordering a box every month. And if you're a member, you can check out my shopping lists to find great items to add to your cart.
Here are some of my favorite products from Thrive Market:
First and foremost, I have to mention their selection of gluten-free items. Since I have a gluten allergy, it's great to find all my favorite gluten-free brands at affordable prices and deliver them right to my doorstep. Some of my go-to gluten-free brands from Thrive Market include Shar, Simple Mills, Bob's Red Mill, Jovial, and various gluten-free flours and gluten-free pasta. Just click on gluten-free on their website, and you'll see their huge selection.
Two of my must-have items from Thrive Market are the Thrive Market Collagen and Garden of Life Vegan Protein Powder. They're both high-quality and affordable – the Collagen is only $24.99, and the Protein Powder is $35.99. I've compared prices to other stores and they can't be beat. You can see my post on Collagen vs. Protein Powder for more information on which one to choose for smoothies.
And when it comes to smoothie-making, Thrive Market has got you covered with all sorts of superfoods. I always add chia seeds, coconut oil, cacao powder, hemp hearts, and flaxseed to my smoothies, and Thrive Market has them all at great prices.
I regularly stock up on their canned tomatoes, tomato paste, jarred sauces, capers, jalapeno peppers, beans, canned pumpkin, coconut milk, rice, quinoa, almond flour, and other healthy pantry essentials.
Thrive Market has a variety of spices, including Everything But The Bagel, Fajita, and all basic seasonings, at excellent prices.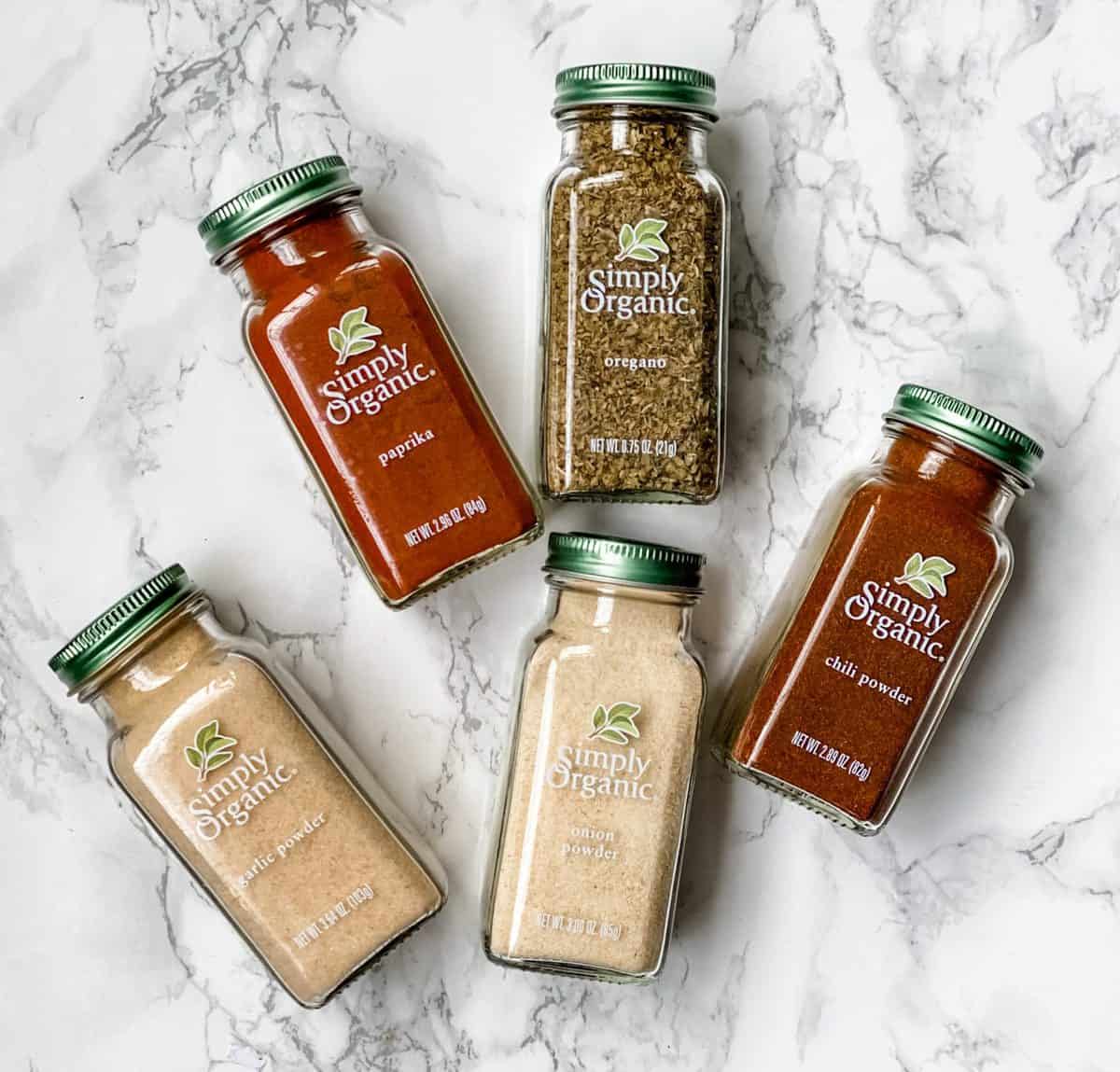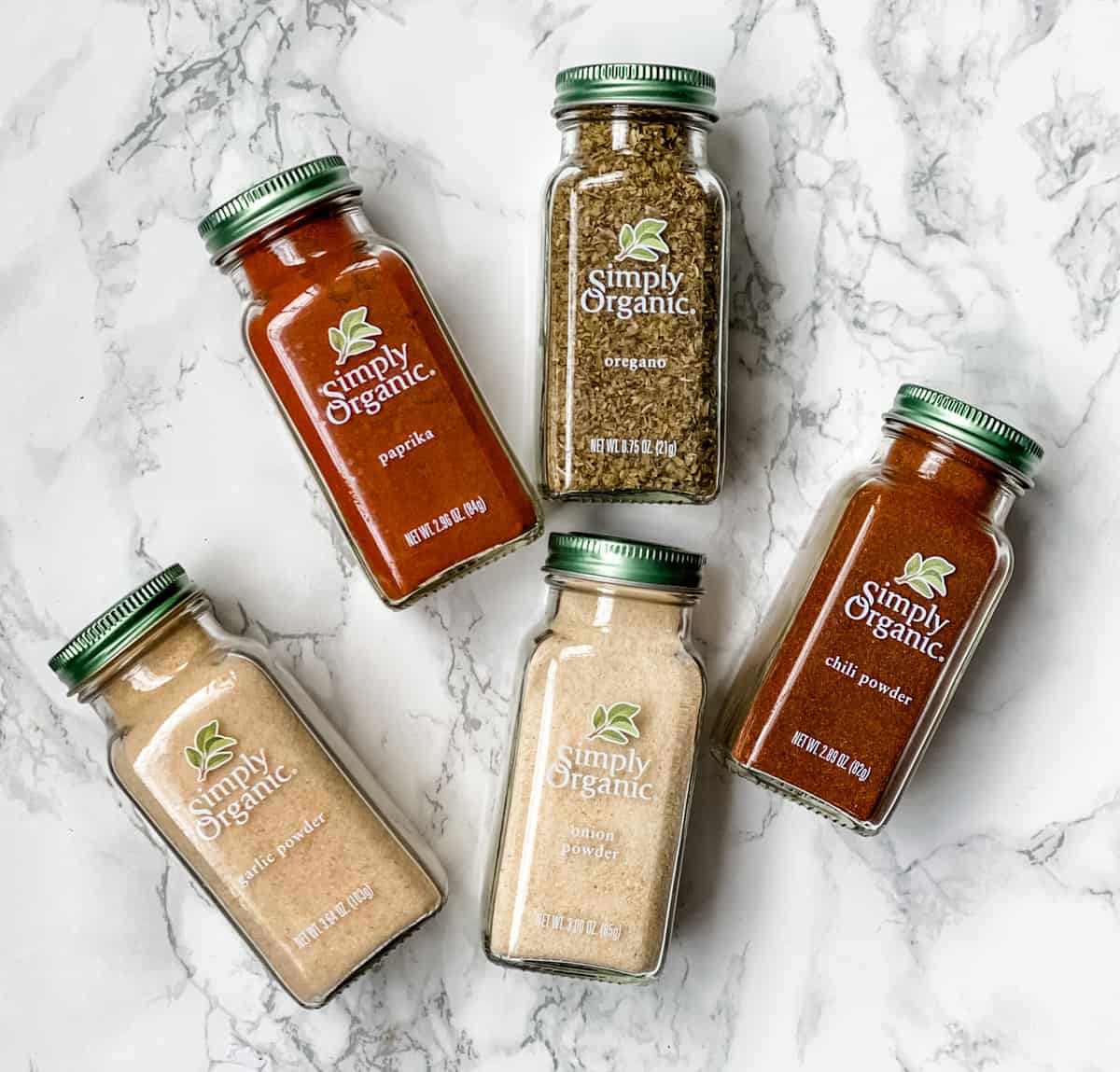 Quality of Thrive Market Products
I haven't purchased chicken, beef, seafood, or other perishables from Thrive Market, so I can't speak to the quality – I use Butcher Box for this.
In my experience, I've had nothing but positive outcomes with the shelf-stable products I've ordered from Thrive Market. Not only have they always been delivered to me without any issues, but they've also been top-notch and delicious. I especially love the Thrive Market brand, which I frequently order, as I find it an excellent option for affordable yet healthy food choices.
One thing I appreciate about the Thrive Market brand is that they offer various products, from pantry staples like beans and rice to snacks like popcorn and nuts. And, because they're committed to using only the highest-quality ingredients, I always feel confident in the products I'm purchasing.
Plus, since they have their own brand, they can often offer lower prices than other retailers. Overall, I've been impressed with the Thrive Market brand and would highly recommend it.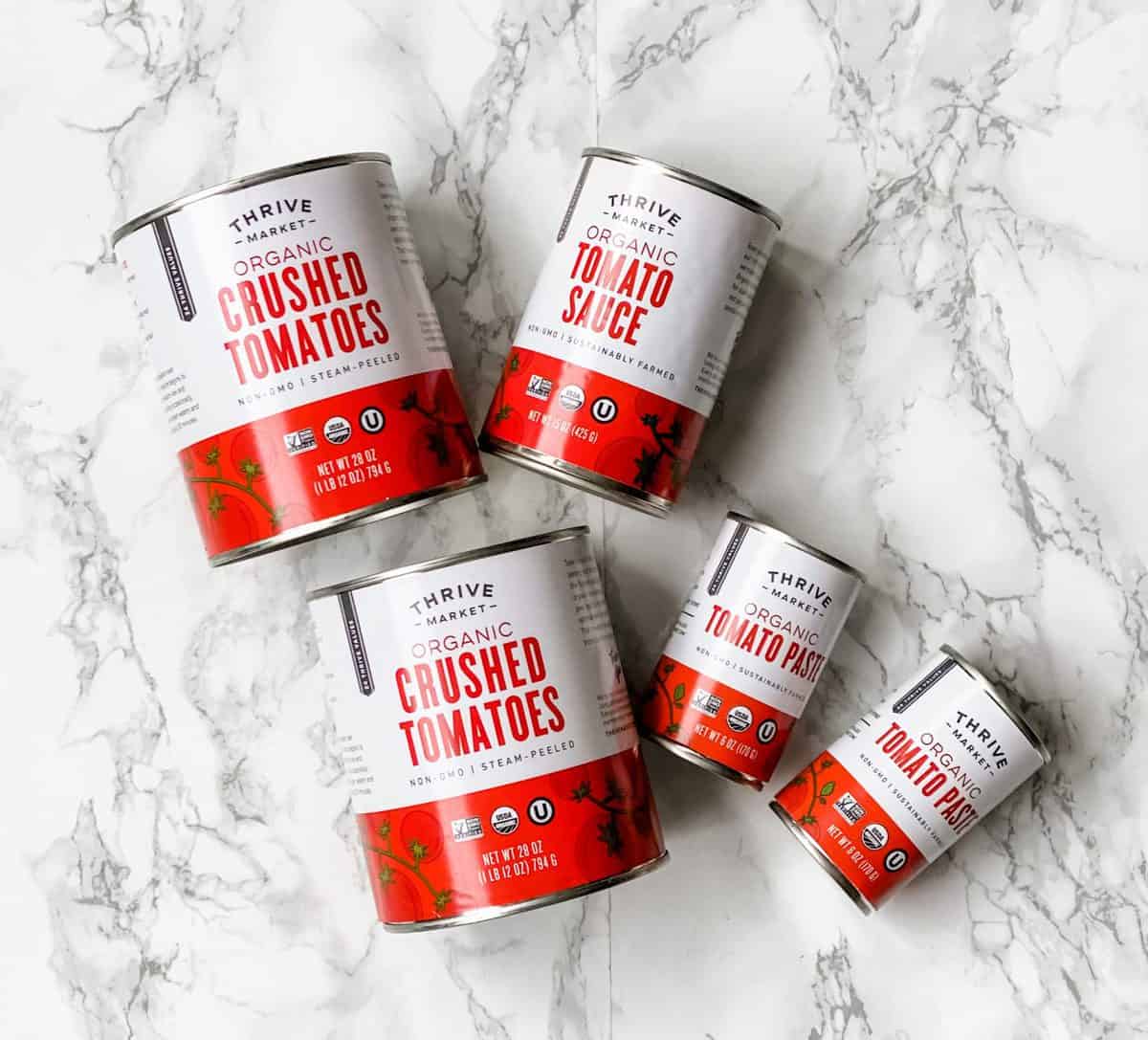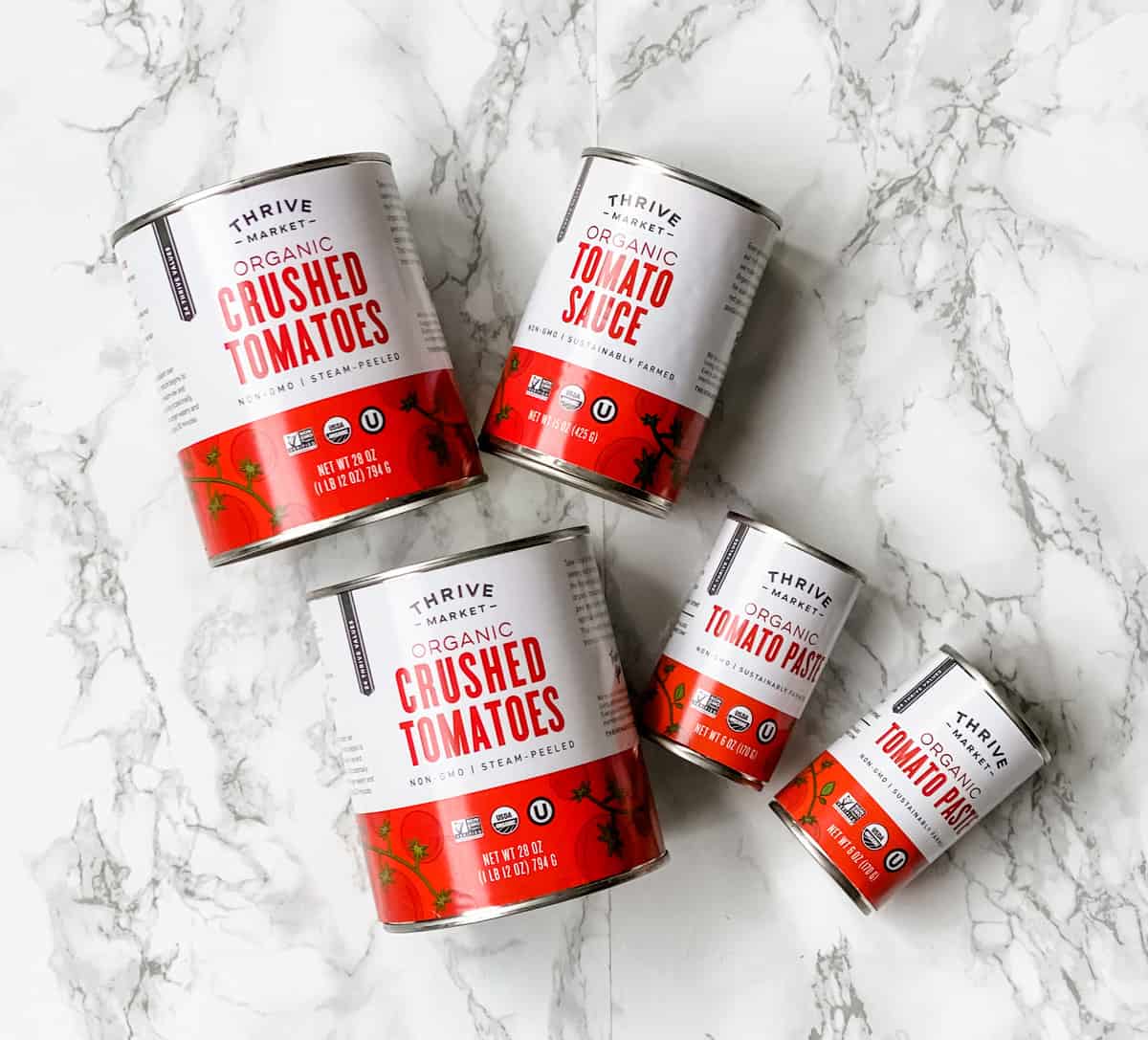 Helpful Shopping Tips
As a Thrive Market customer since 2015, I can offer some shopping advice.
Plan in advance. Since it's not a next-day delivery service like Amazon Prime, it's best to shop for the month or at least two weeks at a time. This will save you time and ensure you have what you need.
Stay organized. Keep track of items in your pantry and make a list of the things to order ahead of time.
Create a shopping list inside Thrive Market. Search out all your favorite products and save them to your favorites. Then create them into lists.
Watch (or wait) for coupons. Thrive Market frequently sends coupons for 10-15% off your total order to your email, so keep an eye out for them. You can also find frequent sales of name-brand products in the app, on the website, or in your email.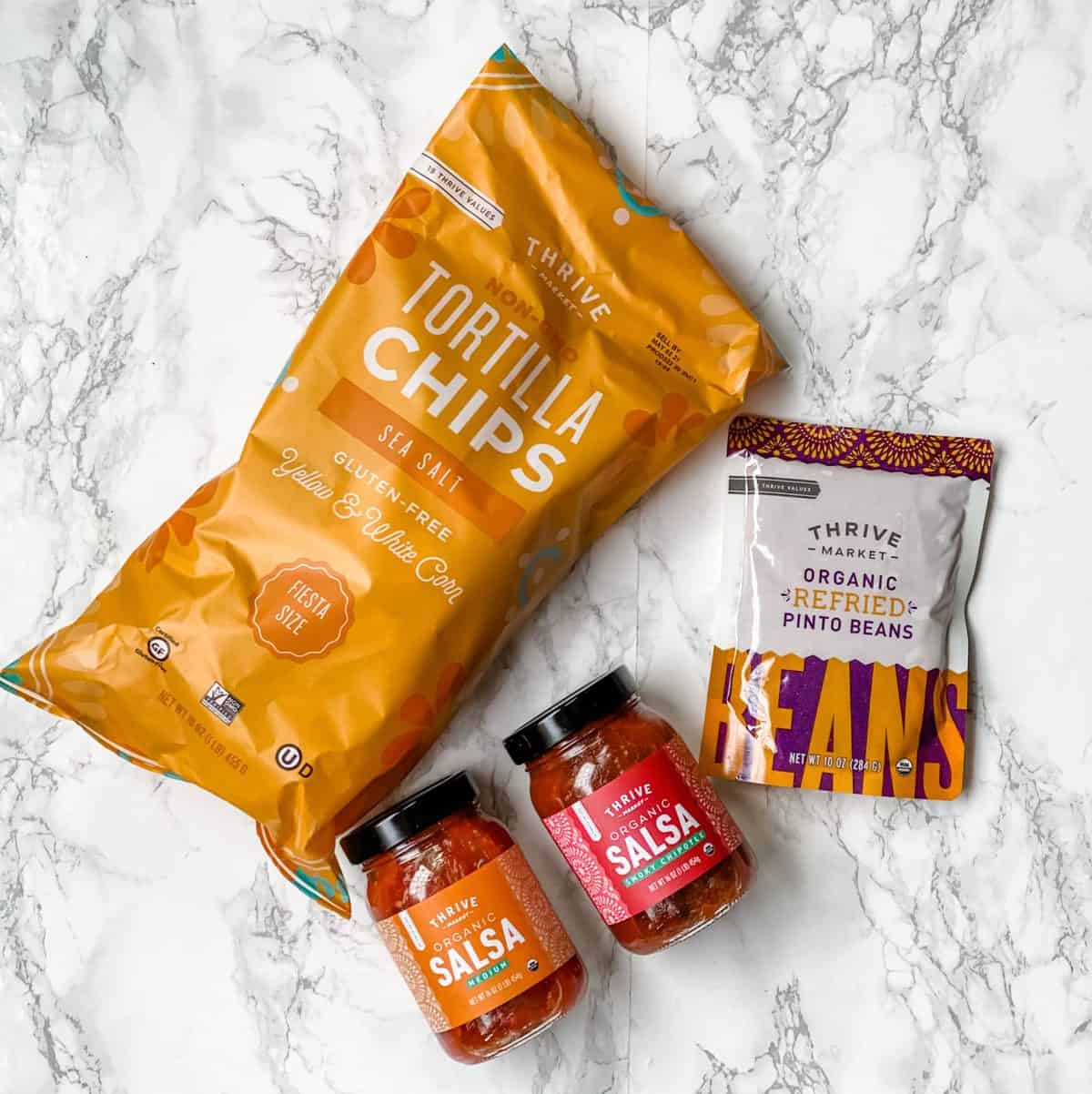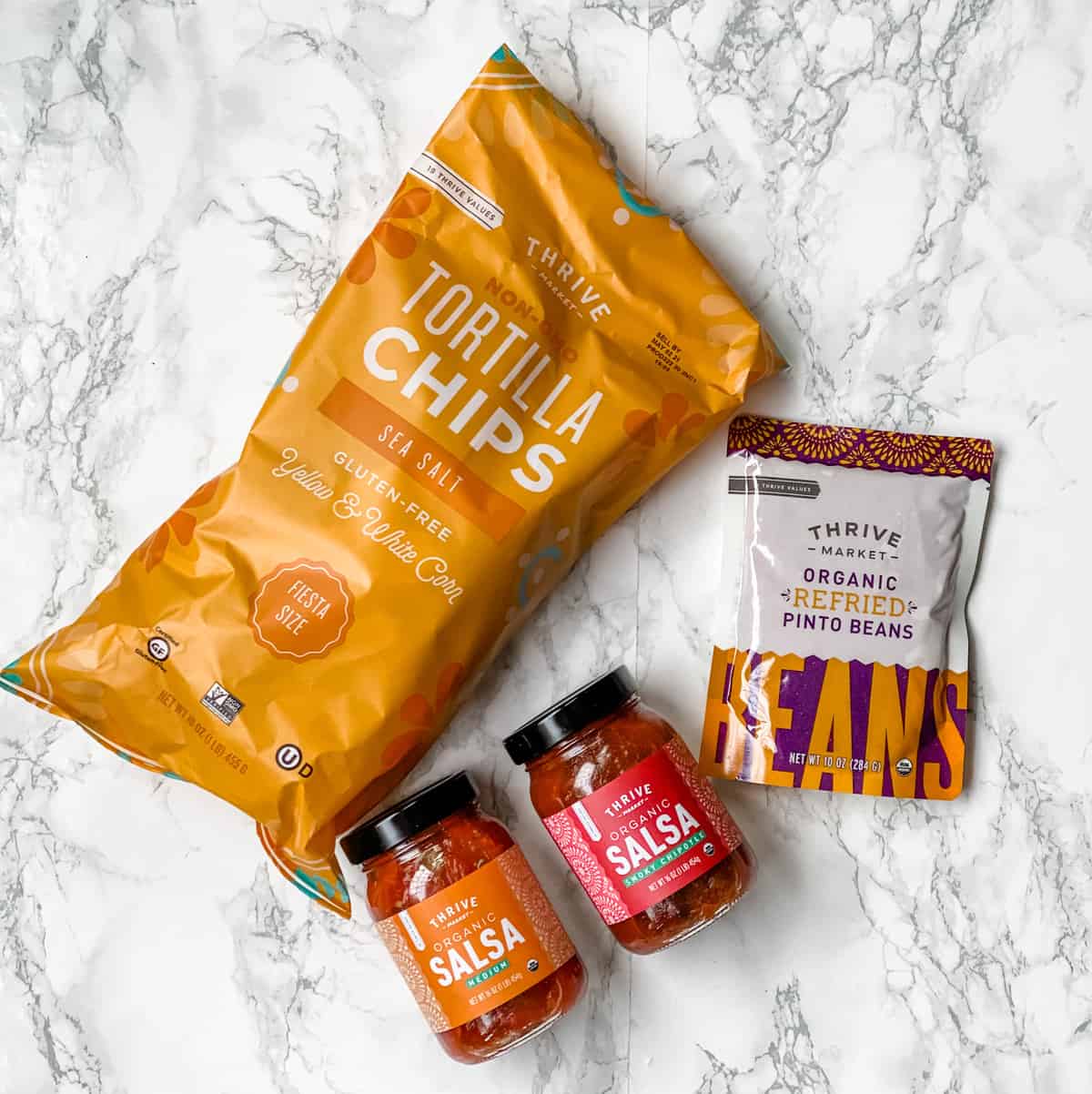 Is Thrive Market Comparable to Costco, Sam's Club, or Bj's Wholesale
I wouldn't compare Thrive Market prices to wholesale prices.
Wholesale stores don't carry all of the organic name brands found at Thrive Market but do offer a better selection than they did years ago.
I can purchase organic peanut butter, olive oil, pasta, rice, sauce, bread, and many other natural products at great prices at wholesale stores. I need to purchase a larger size, but the price is often much lower.
So, I think they can compete with grocery chains, but prices are not necessarily "wholesale pricing."
Alright, I think I've established that Thrive Market's retail prices are reasonable, and you're not going to get ripped off. The $59.95 annual membership is worth it.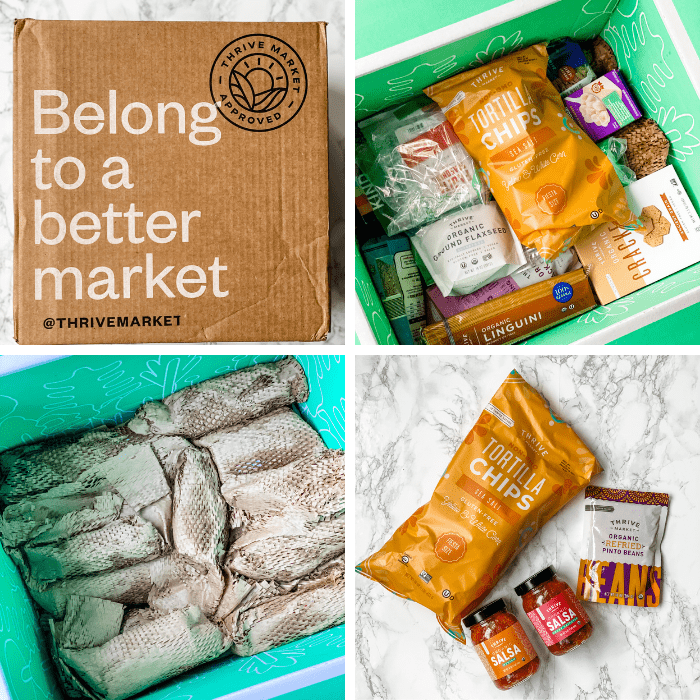 Shipping and Packaging
Most of my orders come within 3-4 shipping days, but I have had a couple of orders take as few as 2 days and up to 5 days.
Everything comes in a very sturdy box and is carefully wrapped. They wrap all fragile items and place "crushable" things on top, and I never had anything sent broken or crushed.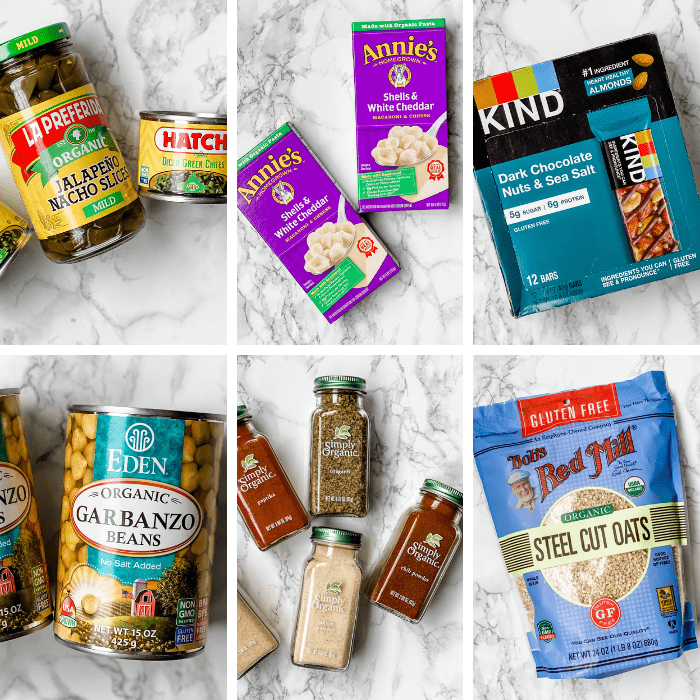 Thrive Market Promo Coupon
Right now, they're offering a fantastic deal for first-time subscribers. You can get a 30% off your first order, plus a gift when you purchase a membership. They provide one-month and one-year memberships, so you can choose the one that works best for you.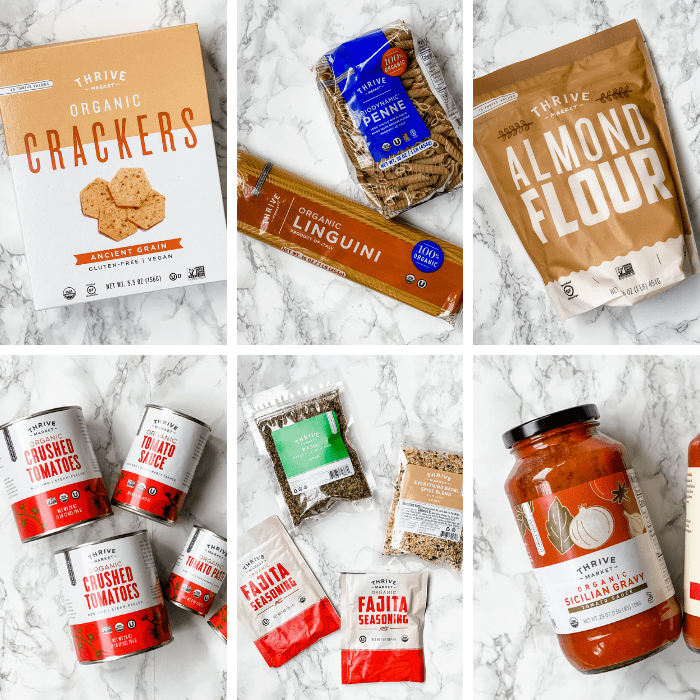 FAQs
Do you really save money with Thrive Market?
Absolutely! Thrive Market offers a great selection of specialty foods at affordable prices, so if you tend to order those types of items frequently, you'll save money. In fact, Thrive Market calculates your savings with every order, and if you don't save the total cost of your membership within a year, they'll refund it to you. So not only do you save money, but you also have peace of mind knowing that Thrive Market stands behind their promise to help you save.
Can you use Thrive Market without a membership?
Can you use Thrive Market without a membership? No, you cannot shop on Thrive Market without a membership or see their prices. If you sign up for the annual membership, you can cancel anytime within the 30-day Thrive Market free trial. It's easy, and they'll fully refund the membership price to your credit card.
Is Thrive worth the money?
Yes, In my opinion, Thrive Market is definitely worth the money. While there is a membership cost, the specialty and organic foods savings quickly make up for it. I order from Thrive Market every month and find that the convenience and affordability of their products make the membership cost worth it. Plus, if for any reason you don't save the cost of the membership in a year, Thrive Market will refund it to you.
Can you get fresh food from Thrive Market?
Thrive Market offers a wide range of natural and organic foods, including many items found in the natural food section of grocery stores, Whole Foods, and local health food stores. However, they do not offer fresh dairy, eggs, or produce; you need to purchase these items from your local grocery store.
Does Amazon own Thrive Market?
No, Thrive Market is an independent company and is not owned by Amazon or any other major corporation.
Is Thrive Market better than Amazon?
Thrive Market and Amazon are both useful for different purposes. While Amazon has a vast selection of products, Thrive Market focuses on providing affordable, healthy food and clean living products. Therefore, it's difficult to say that one is better, depending on what you're looking for. Personally, I have both an Amazon Prime membership and a Thrive Market membership.
I hope my review of Thrive Market was helpful to you. If you have any questions, please drop them in the comments section, and I'll get back to you as soon as possible.
Other Helpful Reviews
See all of my reviews.