My Honest Thrive Market Review will answer all of your questions so you can decide if it's a good fit for your lifestyle. Is Thrive Market worth it? Can you save money shopping at Thrive Market? How does it compare to Whole Foods? What Thrive Market products can I buy? I'll cover these topics and more!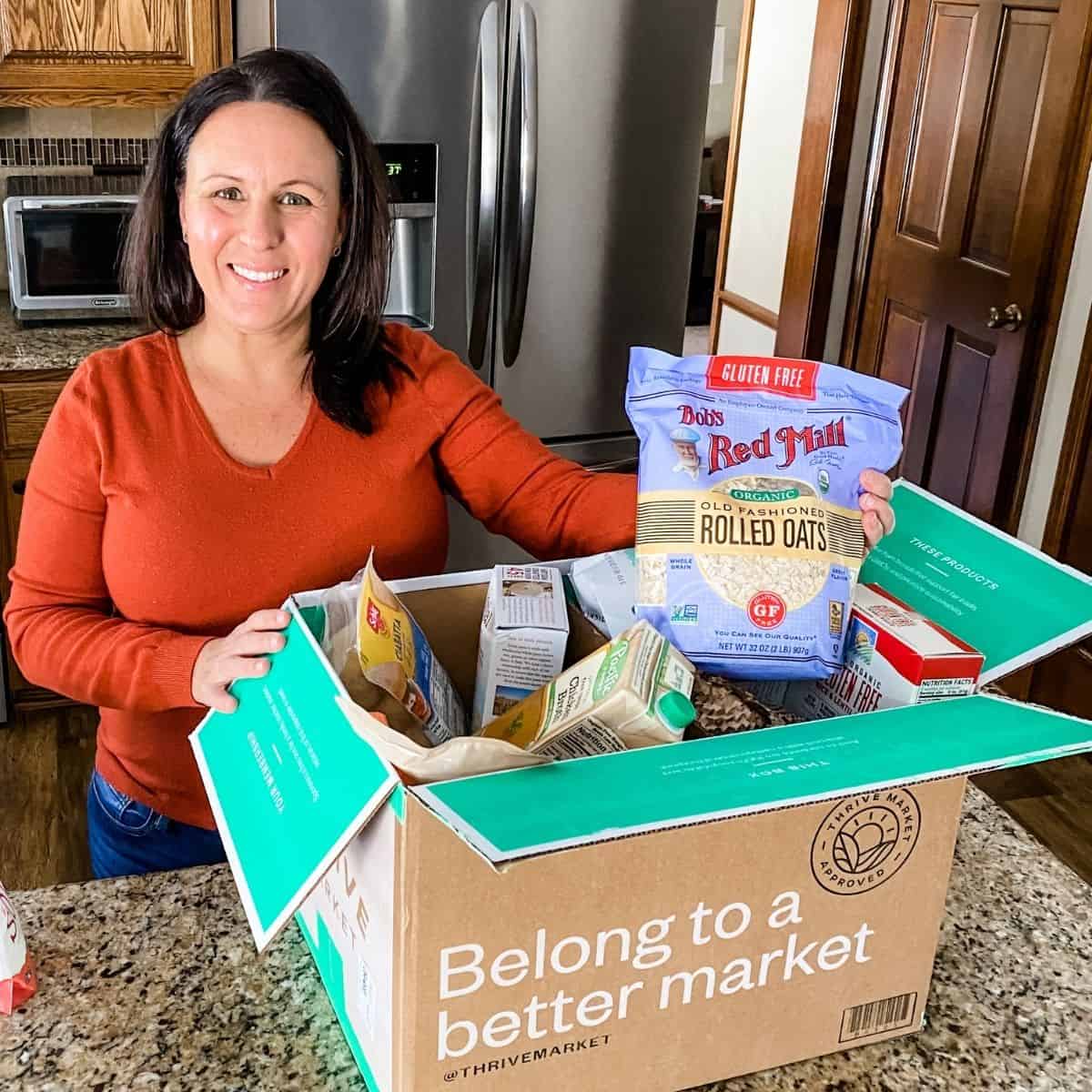 **This post may contain affiliate links. I only recommend products and services I use and believe in. All opinions are my own. If you use one of my links to make a purchase then thank you for supporting my site.** Please see our review process for more information on how review products, services, and companies.
Thrive Market Review
In this Thrive Market Review, I want to share my honest opinion so you can decide whether or not it's worth the membership cost for your family.
Jump to:
What is Thrive Market
Thrive Market is an online grocery store that offers natural and organic health foods, household items, hygiene products, make-up, along other things at comparable prices you'd find at your local grocery store. They describe themselves on a mission to make healthy living easy and affordable for everyone.
I've been a member since 2015 and place an order once a month or so. It's my favorite place to shop online when stocking my kitchen with gluten free, organic, and other healthy pantry staples. I also shop their vitamins, Collagen powder, and natural makeup brands.
Thrive Market Coupon
New subscribers can get 30% off their first order and a free gift when purchasing a membership! (1 month and 1-year memberships available). Get the discount here.
Thrive Market Cost
How much is a Thrive Market membership?
Thrive Market works on a membership model. A 1-month membership is $9.95 a month, and a 1-year is $59.95. The 1-year is a better value, but if you don't want to commit to a year, the monthly membership is a good option. 

They do offer a free membership option for low-income or military families. 

Get more membership information on the Thrive Market website.
How Does Thrive Market Work?
Once you start a membership, you can order items using their website or app.
Browse for the items you want to purchase.
Add the items to your cart.
Place your order.
It's not uncommon to get overwhelmed when trying to shop. Here are my best tips for browsing items to purchase.
Use their filters to browse by diet or eating style. I've developed a gluten allergy within the last year, so I find this option extremely helpful. All I need to do is click on the gluten-free diet, and it shows me all of the gluten-free items available. Same with Keto, Paleo, Organic, Vegetarian, Vegan and other eating styles.
Shop by grocery aisle. Like a traditional grocery store, food items are organized by "aisle." For example, baking, canned and packaged, cereals and granolas, etc. You'll also find perishables like meats and frozen fruits and veggies.
Browse by the Thrive Market Brand. There are many healthy food, organic, and gluten free items available within the Thrive Market Brand, and all that I've tried have been very high-quality. 
Create lists for the items you purchase most often; this makes it easier to shop. For example, you can create a list of baking supplies, canned items, or basic pantry supplies.
Is Thrive Market Worth It?
In short, yes. Absolutely!
Even though they do charge a membership fee, the savings on many of the brands they offer more than make-up for it.
5 reasons I think it's worth it.
Prices are the same or cheaper than retail prices at Whole Foods and local grocery stores.
You can research and review items on their website. You can read what others have to say before purchasing something new – this is a time and money saver. It's also super helpful when switching to a new diet like gluten free, keto, Whole30 or paleo.
Everything is ordered online and delivered straight to your door, so you never need to leave the house. Again, this saves time, and you don't have to spend money on gas.
Deals and special discounts are easy to find on their app and website. They also offer thrive cash on certain items, another way to save money.
The Thrive Market brand! In my opinion, this makes the membership fee worth it. There are so many store-brand items to choose from at excellent prices. I'll go over some of my favorites.
Thrive Market offers numerous Keto, Paleo, Gluten-free, and other specialty items under their brand. These items are more affordable than what you'll find with name brands in the stores. So, if you follow any of those eating styles, I highly recommend checking out Thrive Market.
FAQs
Does Thrive Market offer a free trial membership?
No. Thrive Market did away with their free 30-day trial. However, if you purchase a yearly membership, you have a 30-day risk-free guarantee. If you cancel within 30-days, you'll get your money back.

They also have a savings guarantee policy that if you don't make your annual membership fee back in savings by the end of your membership year, they'll automatically give you the difference in Thrive Market credit after you renew
You can cancel your membership at any time.
How to cancel a Thrive Market membership?
Contact support via live chat on their website to cancel your membership.
Pros and Cons
Pros
You can shop for all popular organic and natural brands like Annie's, Spectrum, Simply Organic, KIND, Newman's Own, Bob's Red Mill, Lara Bar, Eden Organic, and many others from the comfort of your home.
You also get to shop for hard-to-find organic and natural brands.
Massive selection of gluten-free products.
Offers many brands to fit the Keto, Whole30, Paleo, and other specialty diet lifestyles.
You can purchase toilet paper, cleaning supplies, hygiene products, baby food and supplies, makeup and other beauty supplies, vitamins and supplements, and many other items.
You can purchase fresh chicken, beef, and seafood.
You can purchase frozen fruits, veggies and other frozen foods like gluten-free bread and pizza dough.
Retail prices are comparable and cheaper than Whole Foods, a local health food store, and other grocery stores.
Free delivery if you spend $49 or more and groceries get delivered within about 3 -5 days.
Sends out regular coupons and deals to your email.
Thrive Gives, which is a program that gives back to the community. Every membership purchased gives one to a low-income family in need.
You can shop their Thrive Market store brand to save more money on organic and natural items.
Their app makes it easy to find and order items and stay updated with sales and coupons.
You can find all previous orders on the website. This feature helps with budgeting and reordering items.
Cons
There is a $59.95 annual membership fee. If you don't make your membership up in savings, you will get back the difference. So I guess that can be a pro.
You need to plan. Shipping takes 3 -5 days (and sometimes longer).
You need to pay to ship for orders under $49. If you need something small, you need to pay the shipping cost or wait until you order more.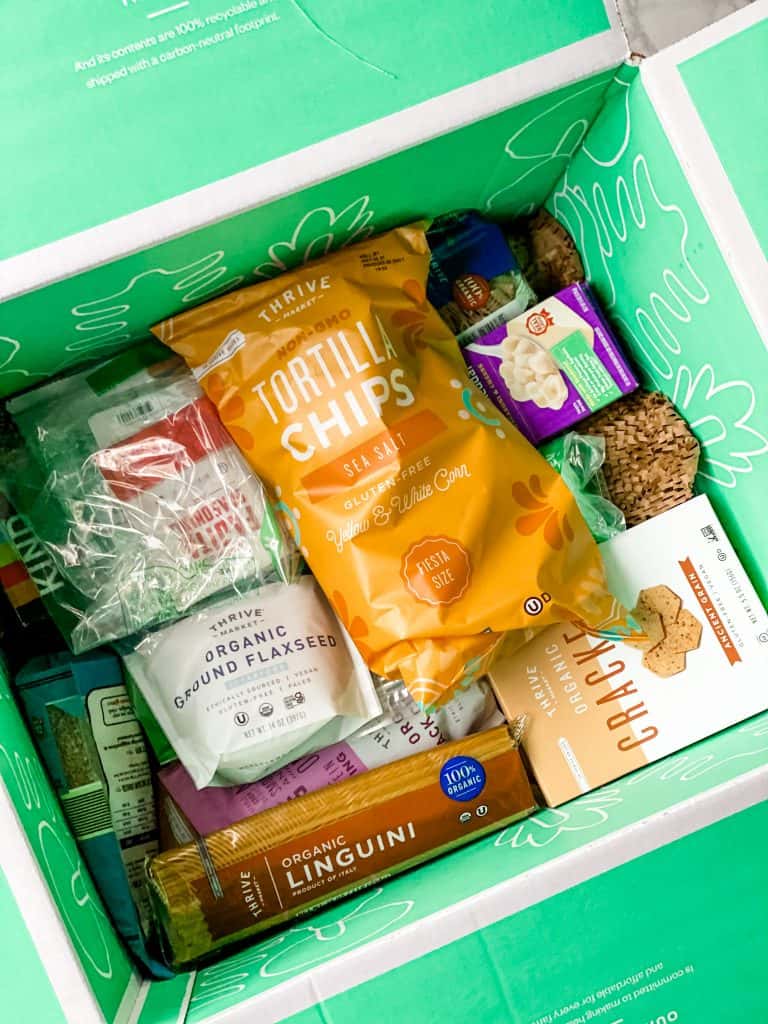 In my opinion, there are two types of people that can benefit from shopping at Thrive Market.
Who would benefit?
Someone who appreciates the convenience of online grocery shopping.
Someone who doesn't have access to larger grocery chains or speciality food items.
Someone who doesn't have access to affordable organic and natural brands.
Someone who is gluten-free, Keto, Paleo, or following a specific diet. They have a vast selection of brands to meet those eating styles at affordable prices.
Who wouldn't benefit?
Someone who has access to plenty of grocery stores and doesn't mind shopping.
Someone who prioritizes finding the best deals. Thrive Market does offer coupons, but you're not going to get $1 toothpaste deals or .50 boxes of mac n cheese.
Someone who is not concerned with organic and natural products.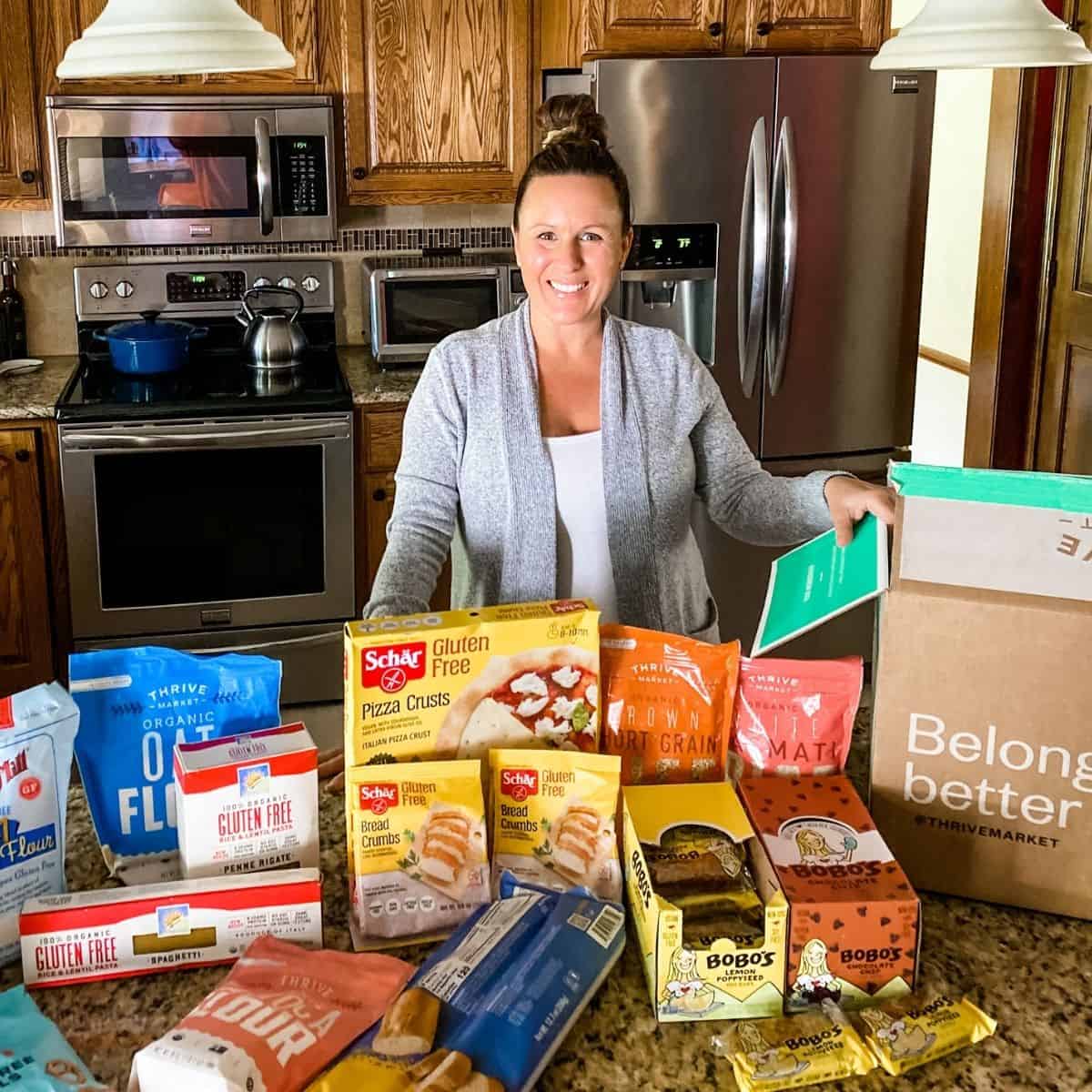 New subscribers can get 30% off their first order and a free gift when purchasing a membership! (1 month and 1-year memberships available). Get the discount here.
Is Thrive Market Cheaper than Whole Foods?
Thrive Market offer products most comparable to Whole Foods. I frequently shop at Whole Foods, so I feel confident comparing.
Simply Organic Pure Vanilla extract (4 ounces) bottle Whole Foods $19.99 vs. Thrive Market $14.99
Simple Organic Spices are cheaper at Thrive Market by $1 – $2 a bottle.
KIND Bars Dark Chocolate Nuts and Sea Salt Whole Foods $20.28 | Thrive Market $15.49
Garden of Life Women's Multi-vitamin Whole Foods $34.99 | Thrive Market $25.19
Kettle Chips Sea Salt 13 ounce bag Whole Foods $4.99 | Thrive Market $4.49
Rao's Marinara Sauce Whole Foods (32-ounce jar) $9.49 | Thrive Market (24-ounce jar) $7.49
Navitas Organics Organic Cacao Nibs (8-ounce bag) Whole Foods $9.99 | Thrive Market $6.99
Annie's Macaroni and Cheese Shells and Real Aged Cheese (1-box) Whole Foods $2.99 | Thrive Market $1.99
Lakewood Aloe Juice (32-ounce bottle) Whole Foods $8.99 | Thrive Market $6.79
The most significant price difference is with Gluten-free brands. Schar, Bob's Red Mill, Bionaturae, and Jovial are cheaper at Thrive Market. Not to mention, they also have a better selection and more stock than I find at Whole Foods.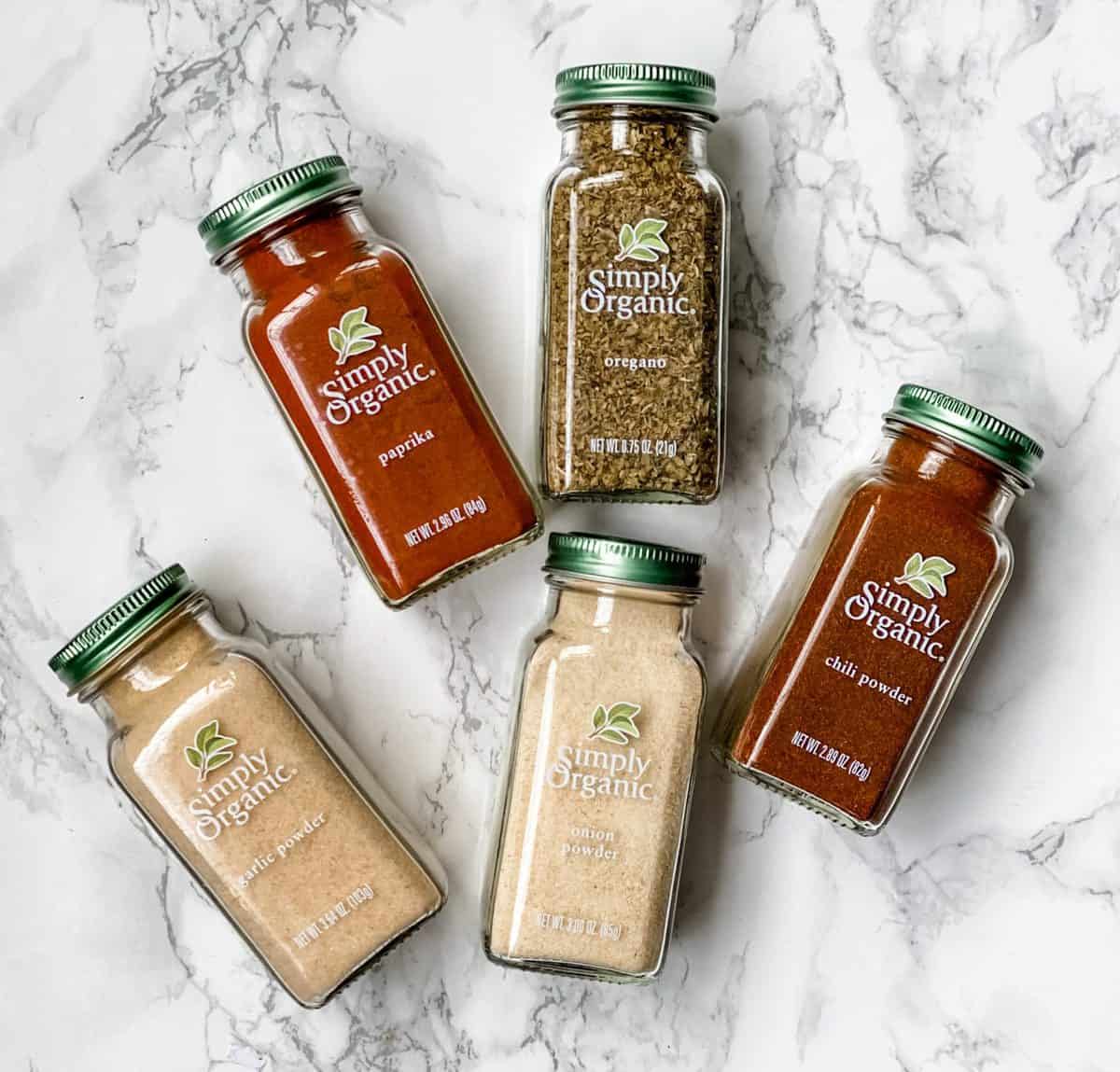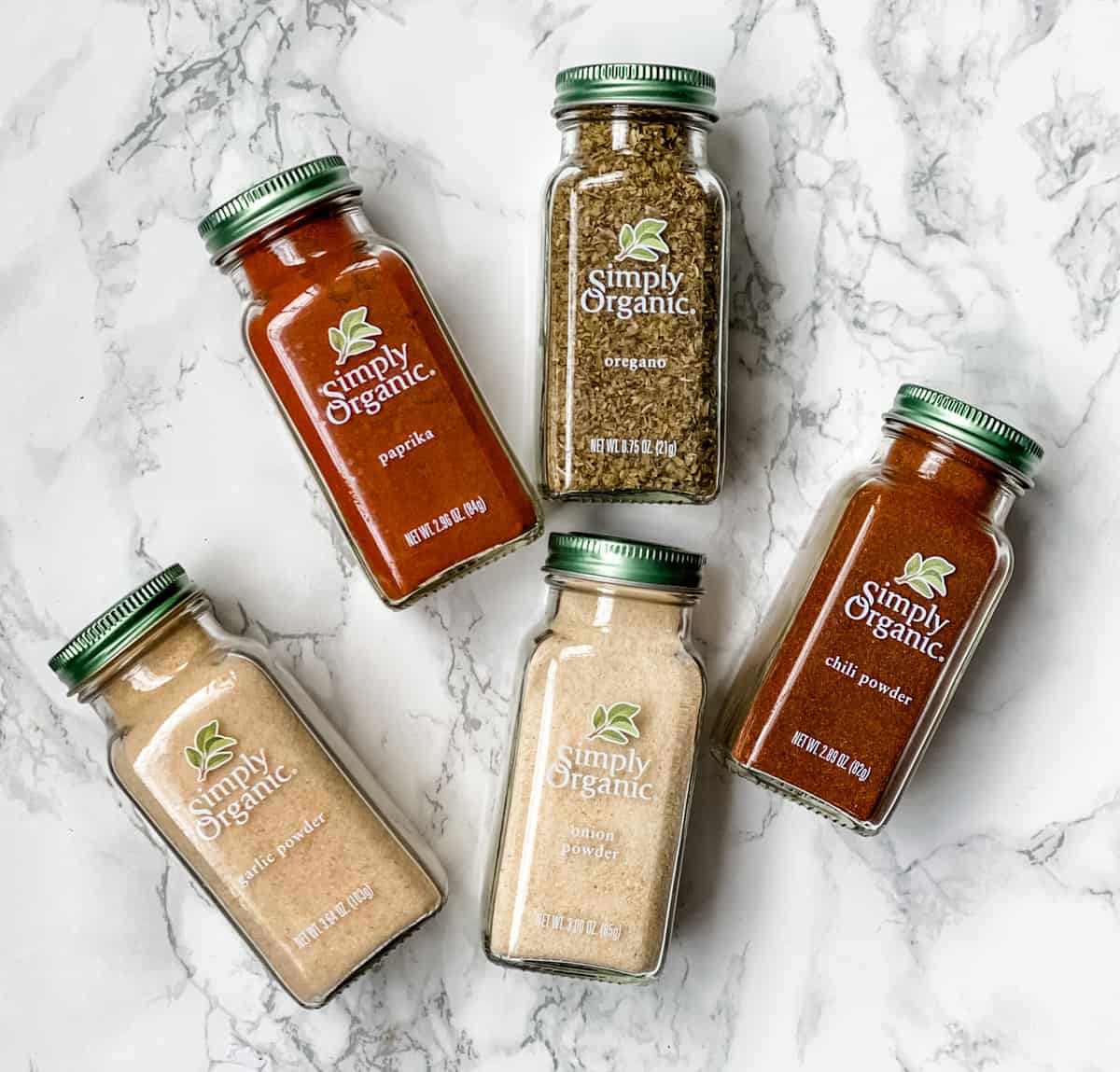 Thrive Market and Whole Foods have a store brand, both are very comparable in prices. For example, a 15 ounce can of tomato sauce is $1.49 for both the Thrive Market brand and 365 Brand (Whole Foods store brand).
Overall, the organic and gluten-free brands I purchase are cheaper at Thrive Market than Whole Foods. There's a $5 difference for some items, which is pretty significant. To me, this makes the membership cost worth it.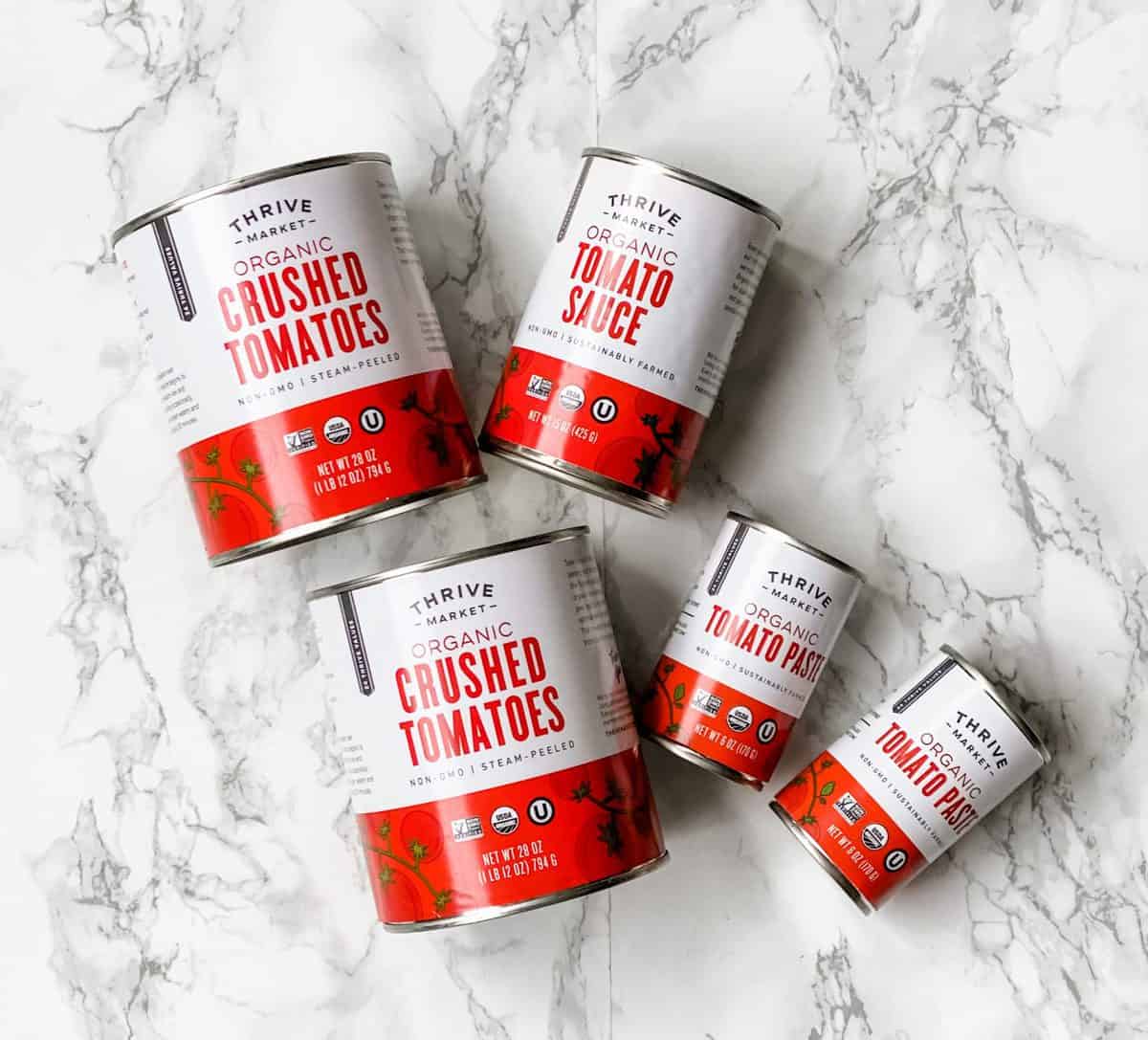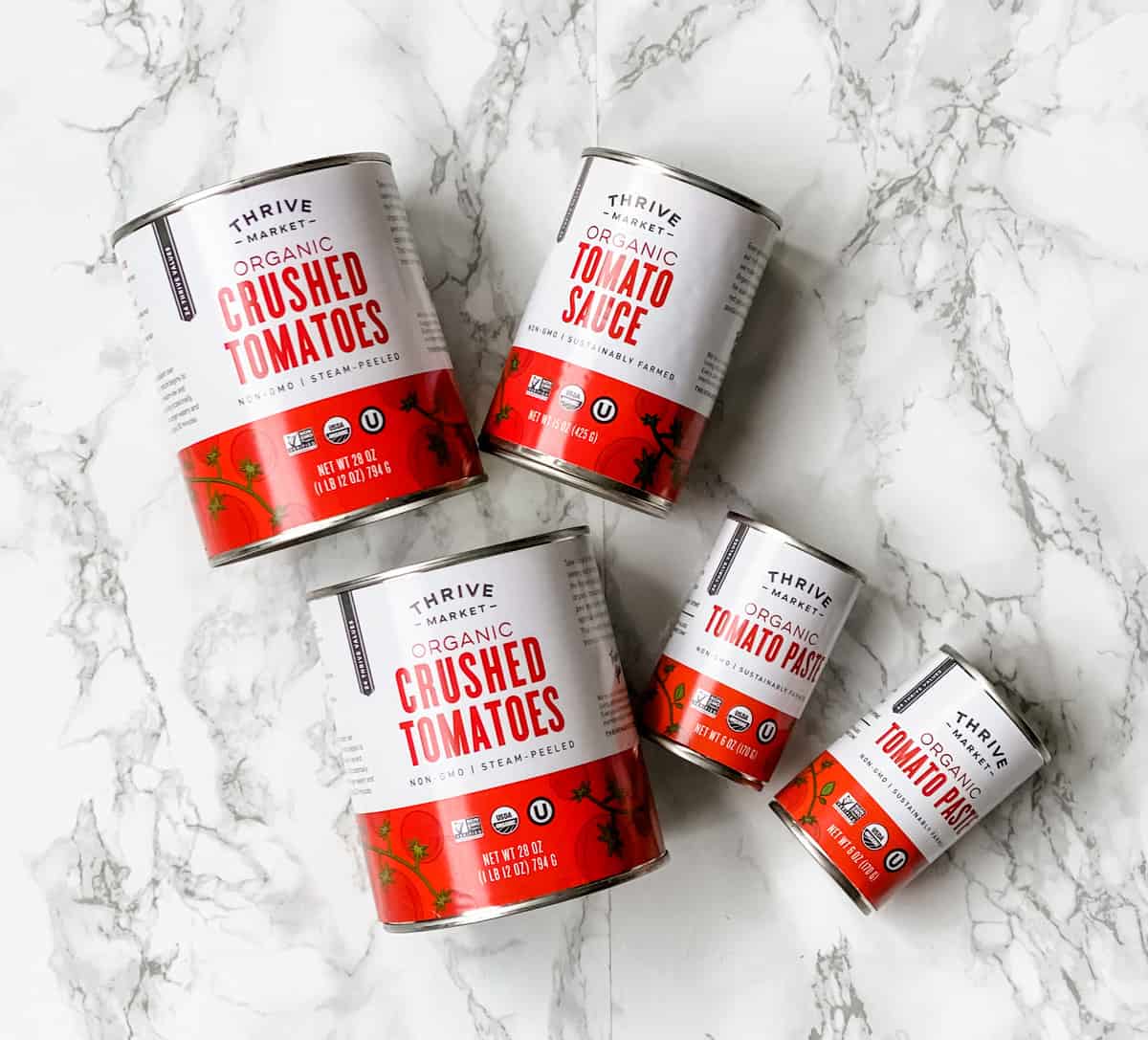 Is Thrive Market Comparable to Costco, Sam's Club, or Bj's Wholesale
I wouldn't compare Thrive Market prices to wholesale prices.
Wholesale stores don't carry all of the organic name brands found at Thrive Market but do offer a better selection than they did years ago.
I can purchase organic peanut butter, olive oil, pasta, rice, sauce, bread, and many other natural products at great prices at wholesale stores. I need to purchase a larger size, but the price is often much lower.
So, I think they can compete with grocery chains, but prices are not necessarily "wholesale pricing."
Alright, I think I've established that Thrive Market's retail prices are reasonable, and you're not going to get ripped off. The $59.95 annual membership is worth it.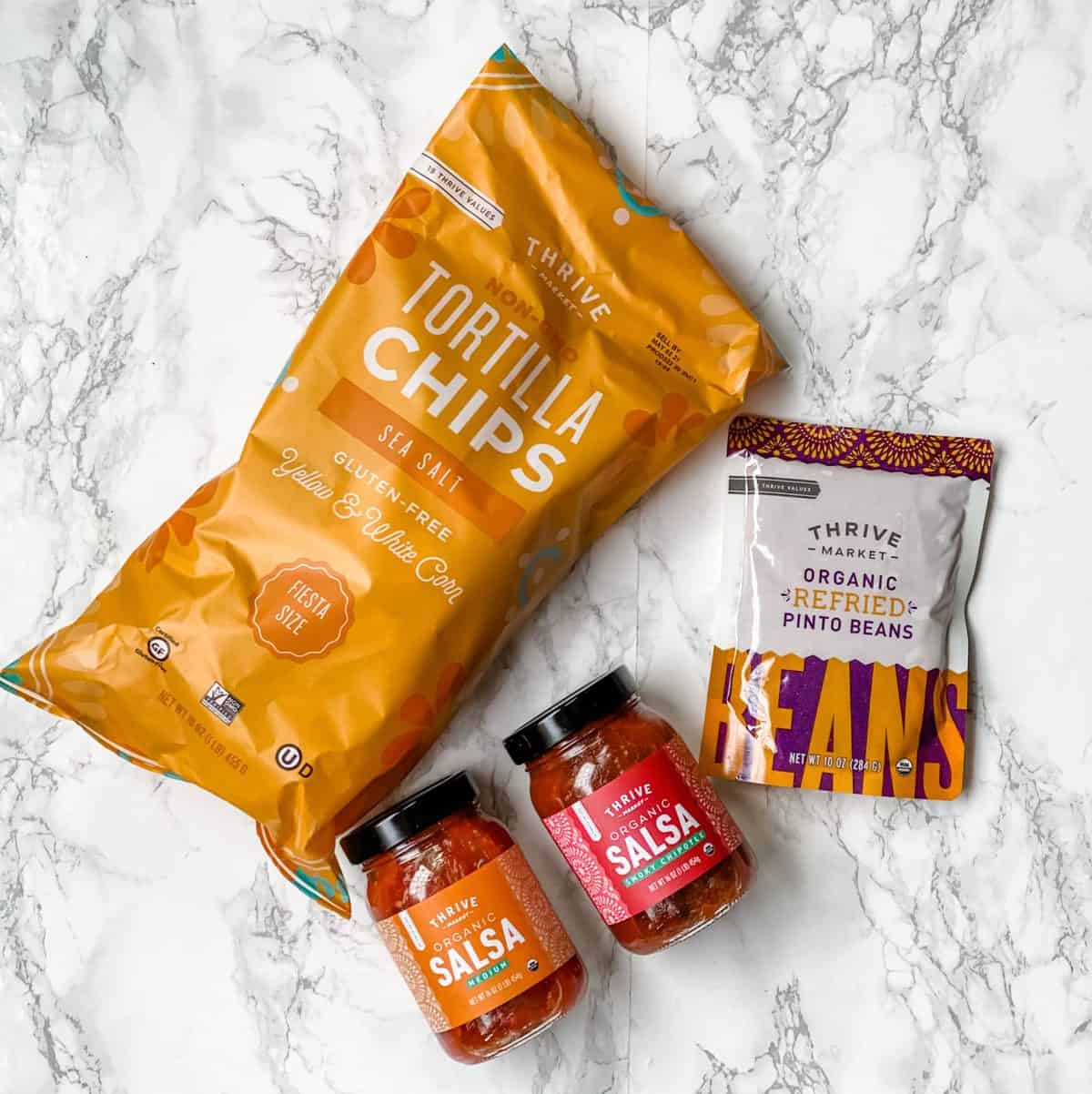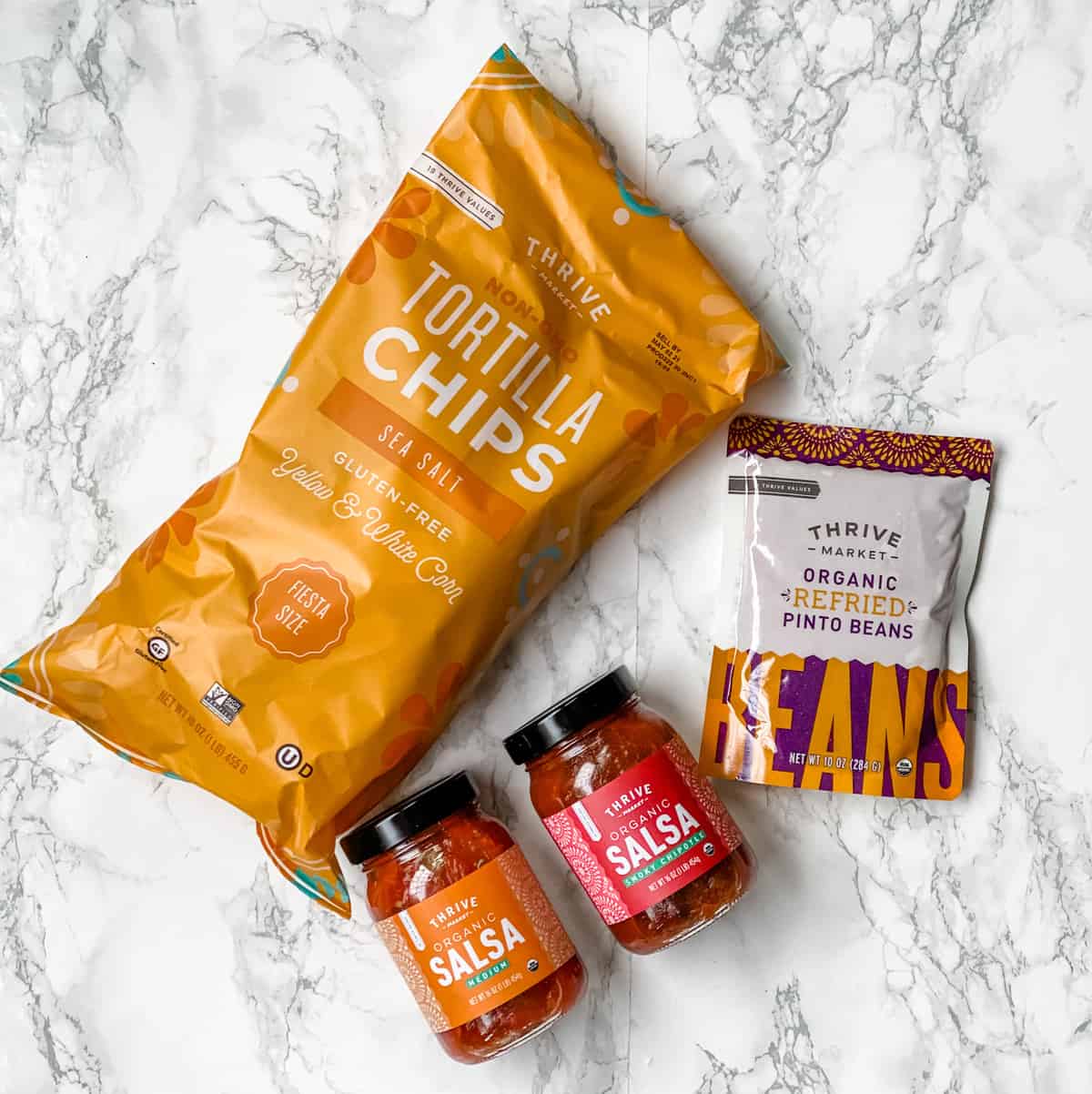 Shipping and Packaging
Most of my orders come within 3-4 shipping days, but I have had a couple of orders take as few as 2 days and up to 5 days.
Everything comes in a very sturdy box and carefully wrapped. They wrap all fragile items and place "crushable" things on top, and I never had anything sent broken or crushed.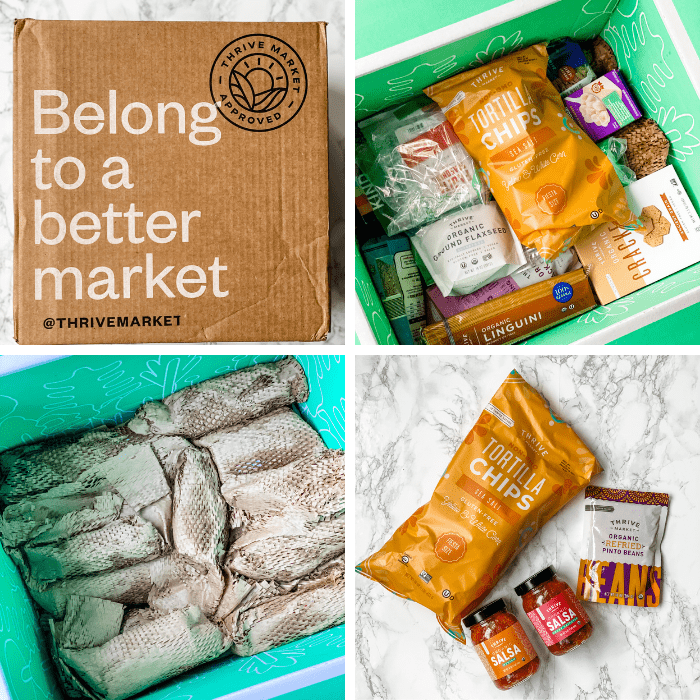 Thrive Market Products I Purchase
Here are some of the items I often purchase.
They carry all of my favorite natural and organic brands. Here are some of the items I received in my last box.
Jarred jalapeños and canned chills.
Annie's Macaroni and Cheese
Kind Bars
Eden Organic Garbanzo Beans
Simply Organic Seasonings
Bob's Red Mill Steel Cut Oats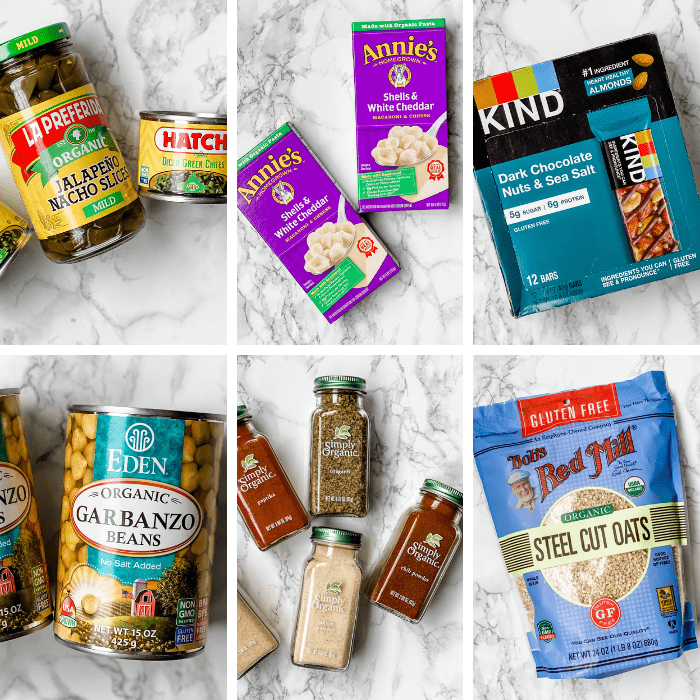 Here are some of my favorite Thrive Market brand items.
Organic crackers
Organic whole wheat pastas.
Almond flour. Oat Flour, coconut flour, and other gluten-free flours are available too.
Canned tomato products.
Spices. Thrive Market has a variety of spices, including Everything But The Bagel, Fajita, and all basic seasonings.
Jarred tomato sauces. Their organic Sicilian gravy is keto, paleo, and absolutely delicious!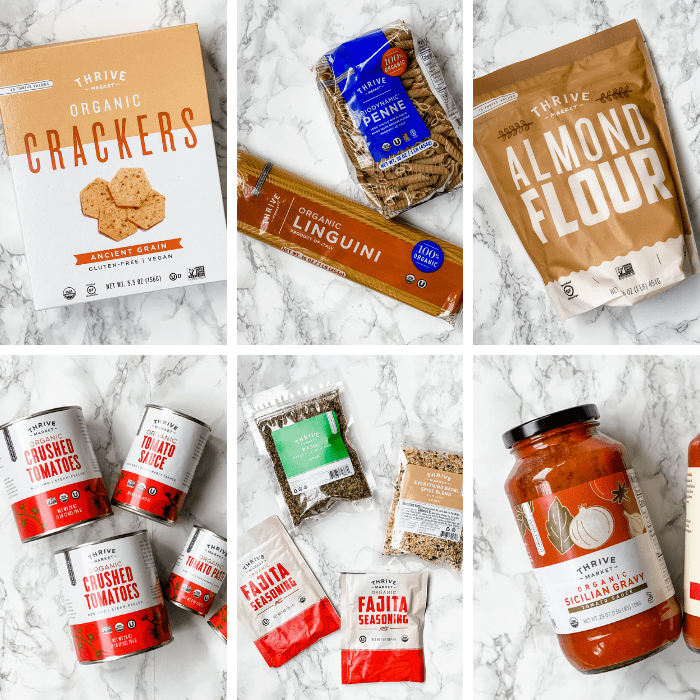 I also have purchased:
Coconut oil
Coconut milk
Chicken broth
Smoothie superfoods (chia seeds, hemp hearts, and flaxseeds)
Rolled oats
Pure maple syrup and honey
Schar gluten free products
Jovial gluten free pasta
Bonaturae gluten free pasta
Quality of Thrive Market Food
I haven't purchased chicken, beef, seafood or other pershibales from Thrive Market so I can't speak to the quality – I use Butcher Box for this.
However, all of the shelf-stable products I've purchased have been delivered without issues, high-quality, and delicious. I order the Thrive Market brand all of the time and think is an excellent option for affordable healthy foods.
Helpful Shopping Tips
As a Thrive Market customer since 2015, I feel like I can offer some shopping advice.
Plan in advance. Shop for the month or at least two weeks at a time. Don't expect to get an order the next day – this isn't Amazon Prime.
Stay organized. Keep track of items in your pantry and make a list of the things to order ahead of time.
Create a shopping list inside of Thrive Market. Search out all your favorite products and save them to your favorites. Then create them into lists.
Watch (or wait) for coupons. Coupons for 10-15% off your total offer are sent to your email regularly. You'll also find frequent sales on name brands in the app, on the website, or sent to your email.
I hope you found my Thrive Market review helpful.
New subscribers can get 30% off their first order and a free gift when purchasing a membership! (1 month and 1-year memberships available). Get the discount here.
Other Reviews
See all of my reviews.