I'm Tammy Overhoff, the sole creator and owner of this blog, Organize Yourself Skinny, and the online shop Reset & Flourish and the premier membership – The Reset & Flourish Collective! I'm thrilled to have you here.
Organize Yourself Skinny is a trusted resource for healthy meal prep recipes and healthy freezer meals. Our goal is to provide healthy recipes, cooking tips, and lifestyle hacks to help you fit a healthier lifestyle into your hectic schedule.
Cooking from scratch every day isn't realistic for most people – we all have busy schedules pulling for our time. Trust me; I get it! I spent many years and wasted many dollars on take-out because I had no time or energy to cook after work.
Then, in 2010, I discovered make-ahead meals.
As a busy mom and business owner, meal planning, meal prep, and freezer cooking were complete game-changers for me.
I transformed my eating habits and lost 40lbs.
Those healthier eating habits are still with me ten years later.
The meal-time stress that comes with worrying about breakfast, lunch, dinner, or snacks is gone. Food is ready to eat!
I have more money in my pocket because I'm saving on groceries and reducing food waste. It's always cheaper and healthier to make dinner than to order out!
I have more time in my schedule. Instead of spending hours cooking and washing dishes every night, I get to do the things I want to do.
This transformation ignited a fire in me to teach others to use meal planning and make ahead meals to eat healthier recipes during the busy week. So whether you want to use meal prep for weight loss or stock up on healthy freezer meals to save money and reduce stress, you'll find it here!
Check out my online shop Reset & Flourish for all of my eBooks, Guides, & Bundles!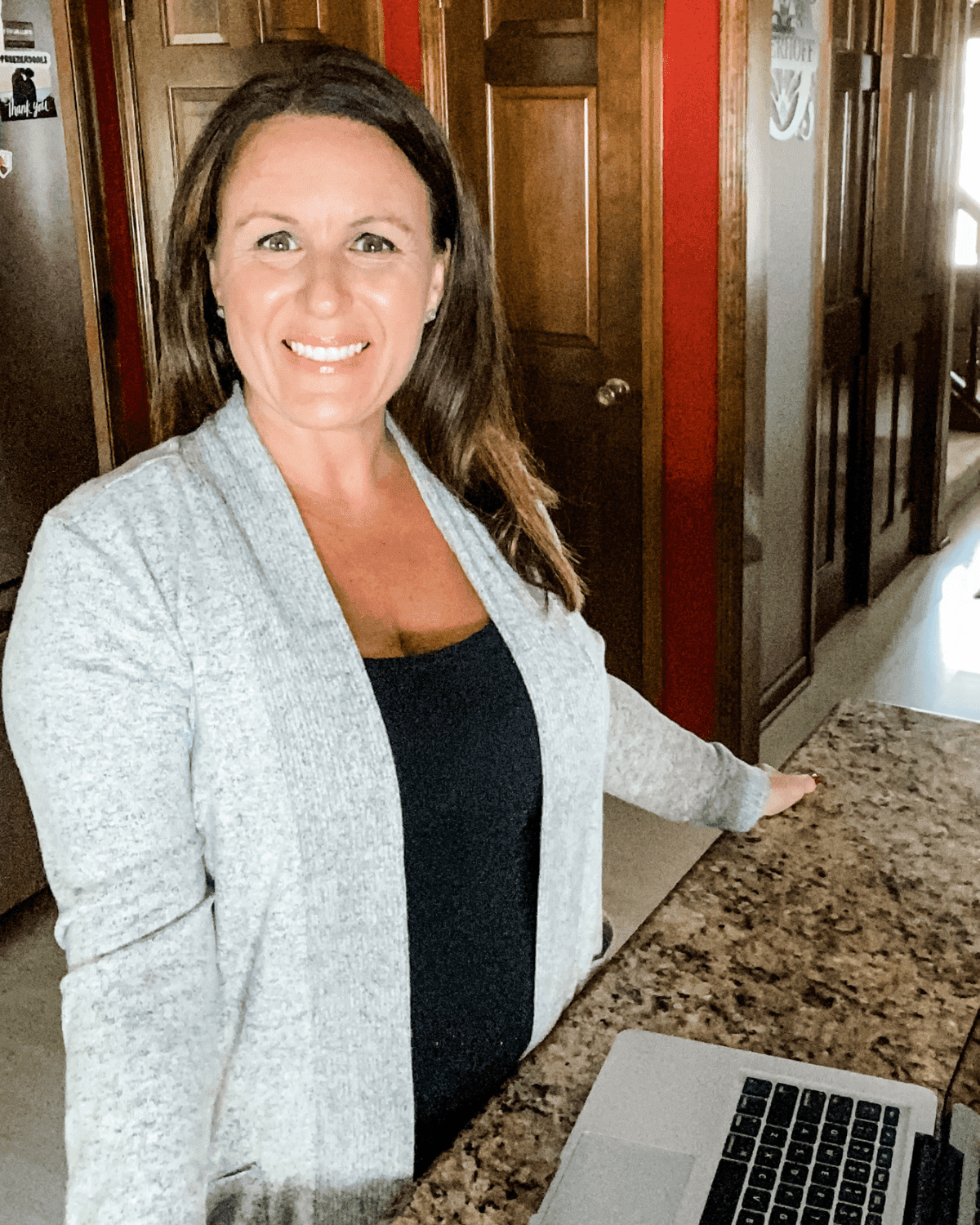 A little bit more about Tammy
Location: I live in a suburb just outside of Buffalo, NY, with my husband Mike, my two beautiful girls, and our adorable bullmastiff Kenworth.
Education: I have a Bachelor's Degree in Psychology and a Master's of Education Degree in Higher Education Administration.
Years I've been blogging: 10 years! Blogging became my full-time job in August 2014.
Occupation before blogging: I worked at Buffalo State College for 12 years as the Assistant Director of the Health Center. My focus was on health education for college students.
Publications: Organize Yourself Skinny Reset & Flourish eBook Bundle
About Organize Yourself Skinny
I started Organize Yourself Skinny in 2011. Since then, it's been a trusted source for the best make-ahead healthy recipes, tips, tutorials, and meal plans for people who want to eat healthier but don't have time to cook.
I also share simple-to-follow tutorials to give you more confidence in the kitchen, so it's easier for you to prepare ingredients and recipes quickly.
In 2016, I started to review products and companies that follow the same philosophy as Organize Yourself Skinny – helping busy people eat healthier foods.
You don't need to do everything on your own! Nope, many companies stepped up and made it easier to get nutritious foods in our bellies.
For example:
I love being the guinea pig! So, if I see something that I think could be helpful for my readers, you can bet I'll try it and give my honest opinion.
Here are my trusted reviews of the companies and products I use most often:
Organize Yourself Skinny is the blog that readers come back to time and time again when searching for expert advice on healthy meal prep recipes, tips, and ideas.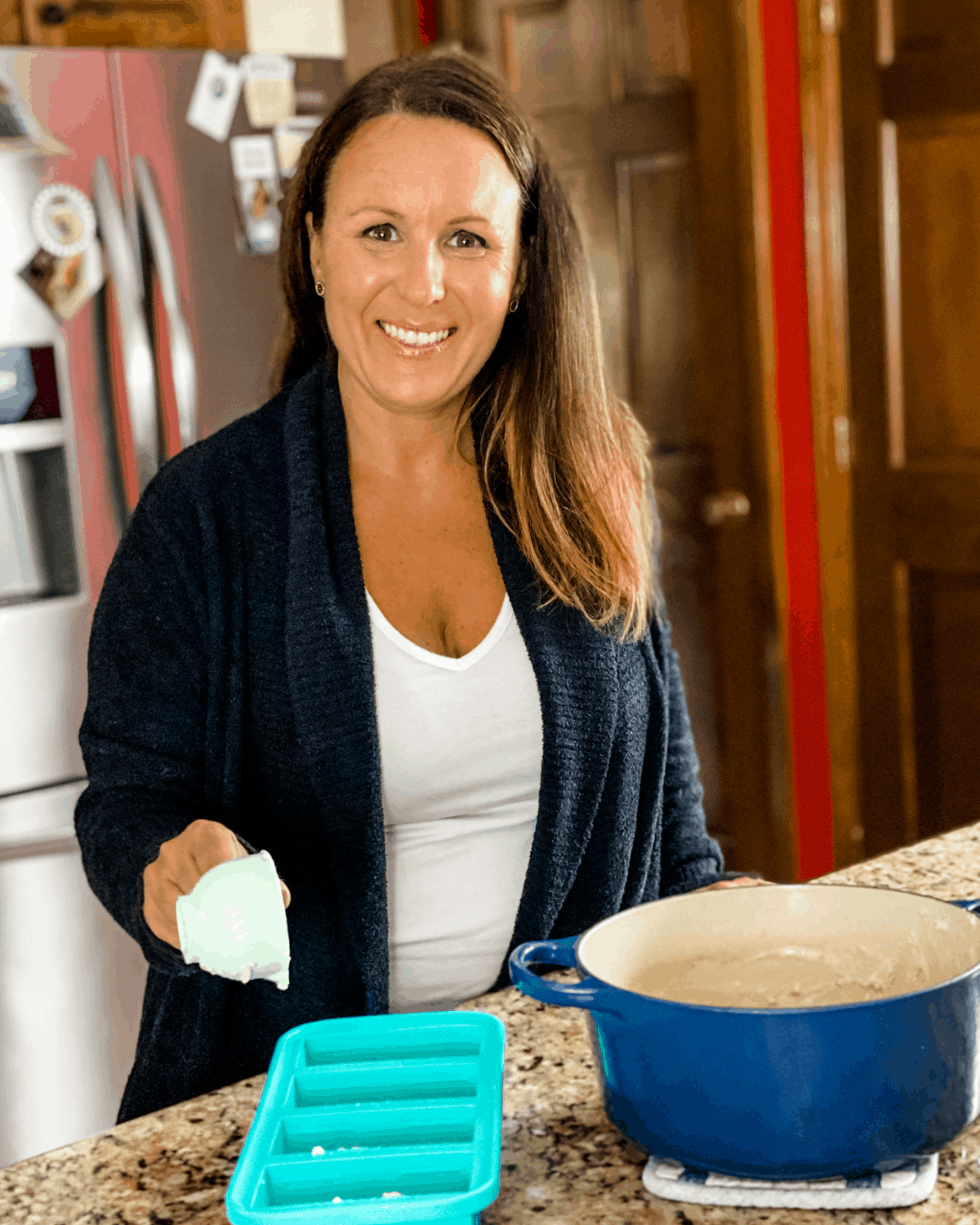 Organize Yourself Skinny in the Press
Organize Yourself Skinny has been featured in these publications:
Podcast Interviews
Time Management Insider with Christine Pittman – "Getting Organized For Health"
Fox17 Michigan
Buffalo Spree
(print) October 2016 – "Meal Planning as a recipe for health"
Buzzfeed
Greatist
23 Meatloaf Recipes That Are Way Better Than Moms
The Huffington Post
Savor Your Mornings: Quick Oats 3 Ways
Overnight Oats: Breakfast Recipes to Save Your Family's Morning
Fitness Magazine
Shape.com
Pretty and Portable Mason Jar Meals for Your Picnic
10 Breakfast Quinoa Recipe That Will Make You Rethink Oatmeal
People.com
Healthy Breakfast Recipes For People Who Think They Don't Have Time to Make Breakfast
MSN.com
The 58 Most Delish Healthy Casseroles
20 Great Meals with Cold Cuts
15 Overnight Oat Recipes That Will Make Your Morning
Familyshare.com
7 Things You Can Do to Lose Weight That Do Not Include Food and Exercise
About My Recipes
I share family-friendly, healthy recipes that you can make ahead of time. So, rest assured every single Organize Yourself Skinny recipe has meal prep tips and instructions.
You'll find close to 800 delicious recipes – breakfast, lunch, dinner, snacks, and even healthy appetizers and desserts.
If you're looking for gluten-free, Whole30, or low carb, then I got you covered. My recipes are labeled by eating style(s), making it easier to find what you need.
All of my recipes include:
Clean ingredients – Every ingredient I choose when developing a recipe is minimally processed and free of additives, preservatives, or other junk. I try to use the highest quality ingredients!
Simple instructions – Just like you, I'm busy and don't have time for fancy recipes.
Lots of recipe testing – You can feel confident that I'm only sharing recipes that have been tested and retested. I also take feedback from readers who've made the recipes and will make adjustments if appropriate.
Substitutions – I do my best to offer ingredient substitutions so that you can enjoy the recipe no matter your eating style.
Make-ahead instructions– I give tips on storing each recipe for the week or freezing for later on.
I specialize in healthy smoothie recipes, oatmeal recipes, mason jar salads, one-pot meals, healthy casseroles, and healthy slow cooker recipes. But no matter the recipe, I'll show you how to make it ahead of time!
I'm always in the kitchen cooking up new delicious healthy meal prep recipes that you're entire family will love! So, check back often!
Just a quick note, In 2021 I was diagnosed with Celiac, so all of the recipes on Organize Yourself Skinny are gluten free or can easily be made gluten free. You can also check out my sister site Gluten Free Italian Eats where I share gluten free restaurant-inspired Italian recipes and homemade Italian classics.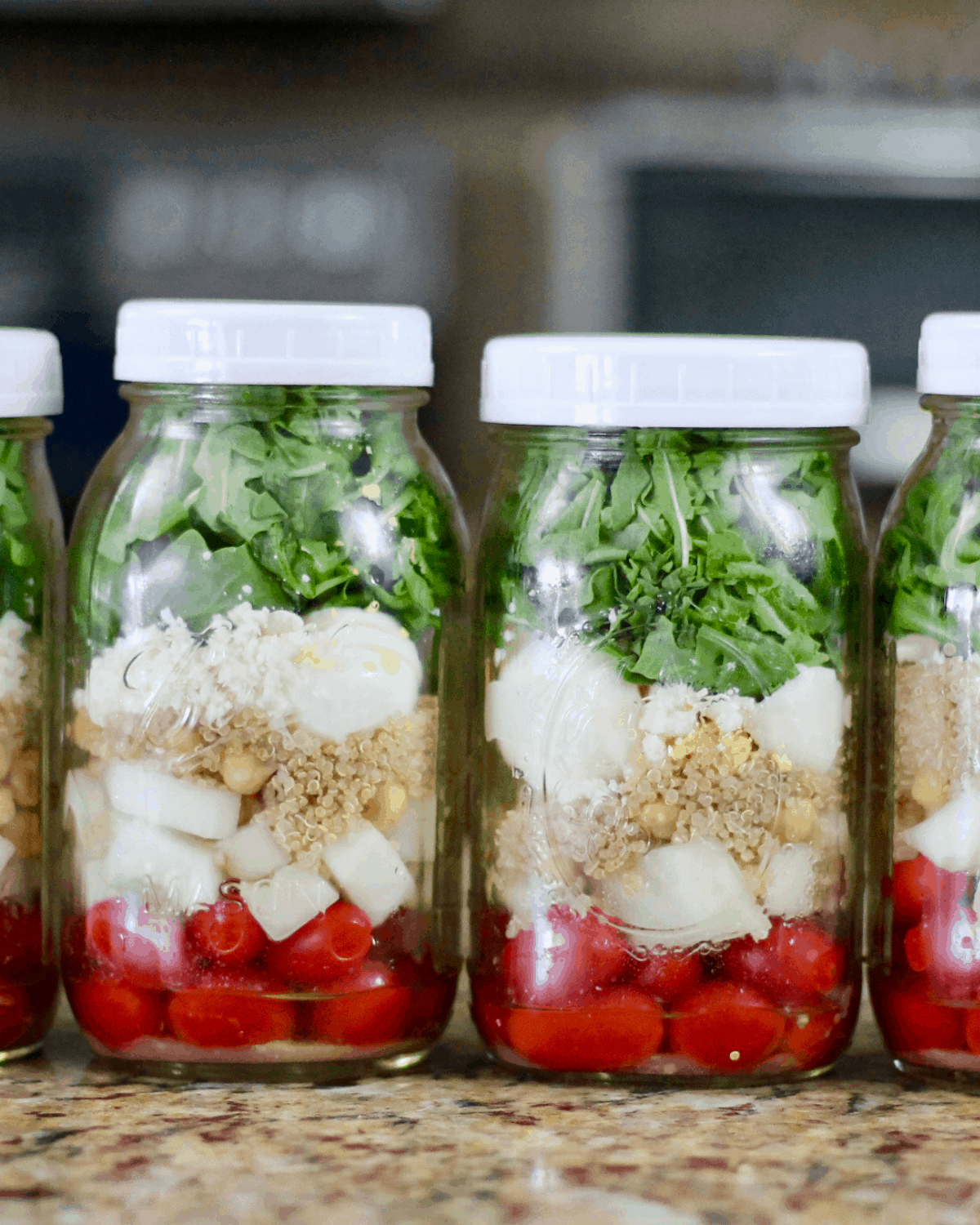 The Organize Yourself Skinny 30-day Reset & Flourish eBook Bundle
I'm thrilled to share the Organize Yourself Skinny 30-day Reset & Flourish eBook Bundle.
To help other busy people just like me, I documented the strategies that I've come to rely on week after week and shared them in the Organize Yourself Skinny eBook.
You get every strategy, tip, trick, and secret I used to get my butt off the couch and make real changes.
Even better, I put together a 30-day workbook to help you visualize and put in place all of these strategies. The workbook also includes a 4-week make-ahead meal plan, habit challenges, and exercise challenges!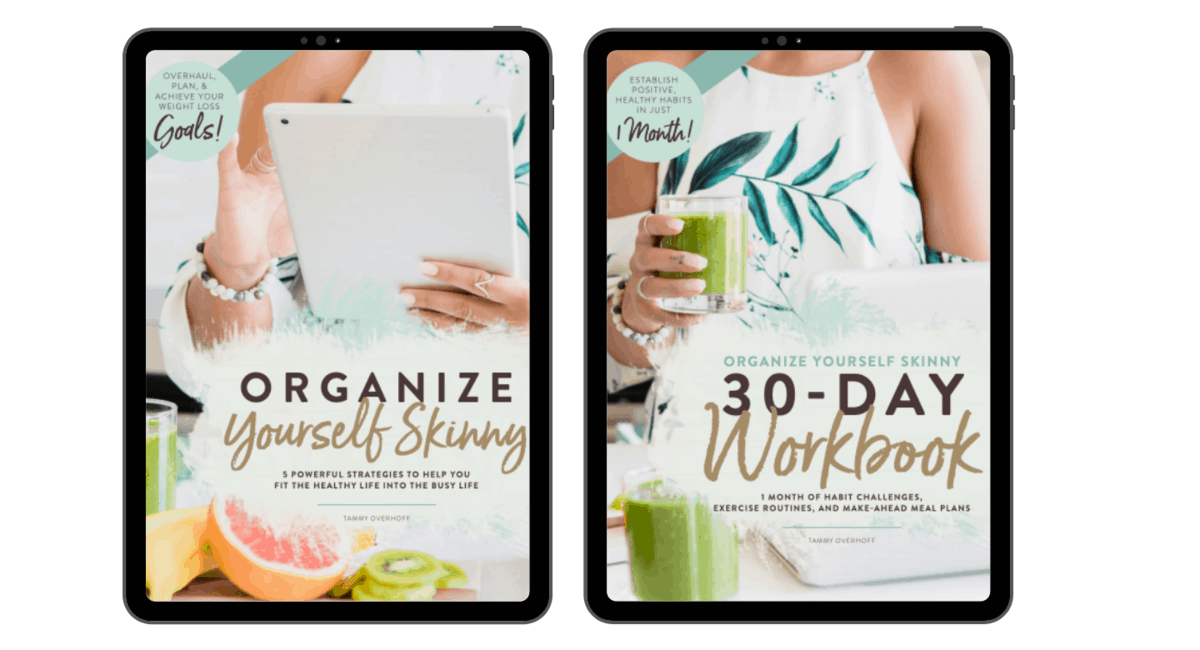 The Organize Yourself Skinny eBook 30-day Reset & Flourish Bundle has everything you need to start creating a healthier lifestyle and living your best life.
Keeping in Touch
If you have any questions, thoughts, or ideas, don't be afraid to reach out. I love hearing from readers!
Comment on blog posts – Did you make one of my recipes? I'd love to hear your thoughts or suggestions.
Social Media – You can find me on Instagram, Facebook, or in our Facebook group. Don't forget to follow me on Pinterest to see what I'm pinning.
Email – Send me a direct email to

[email protected]

– I read all my emails!
Sign up for my free newsletter – I send an email 1-2 times a week with new meal prep recipes and tips. Sign up here, and I'll send you my free meal prep guide.
Thanks again for checking out Organize Yourself Skinny! I'm so happy to have you here.