I've only discovered quinoa in the last year. Yes I know, where have I been? Anyway, prior to my new quinoa obsession, I bought a bag of quinoa, failed miserable with cooking it, and then let the unused bag sit in my pantry till I threw it out. Yup. I just about gave up on quinoa. However, it's hard to get away from it if you live in the healthy food blogging world or spend any time on Pinterest. Seriously, quinoa is used in every type of food imaginable.
So I tried to cook quinoa again. This time I did a little research (read the directions) and prepared it differently than I did in the past. Basically, I rinsed it prior to cooking. I also cooked it on the stovetop instead of a rice cooker. The first time I used a rice cooker  it turned out mushy, I'm positive it's something I did wrong because I love cooking rice in my rice cooker. Regardless, cooking quinoa on the stove top only takes about 20 minutes so I don't feel the need to use my rice cooker.
Let's go back to the rinsing. Quinoa needs to be rinsed. It has a bitter coating on it that need to be rinsed off prior to cooking. Like I said, the first time I cooked quinoa I didn't rinse it and the bitter flavor was strong and tasted awful to me. I threw it out and didn't go back to quinoa until months later.
Taking a few moments to soak the quinoa in water and then rinsing it off makes all the difference. You can purchase pre-rinsed quinoa but it's a little more expensive and I can't always find it. I highly recommend purchasing a fine mesh strainer. Quinoa is very small and a regular strainer won't work. I actually love my mesh strainers. I use them to juice lemons, strain homemade broth, tea, and other liquids that need straining. They're inexpensive and a good tool to have in the kitchen. This set by Cuisinart is under $12 and includes 3 different sizes.
Speaking of cost let's talk about that. Depending on where you purchase quinoa it can be very expensive. I've seen 10-ounce bags for $9 before – I think that's a lot. If you have a BJ's, Costco, and/or Sam's Club close by then check them out. I purchase a 2lb bag of organic quinoa (the one you see in the video) from BJ's for about $10. Actually, BJ's has a large organic selection at great prices so if you have one in the area I recommend taking a walk through.
The quinoa I use is white organic – that's probably the one you'll see most in the stores. You can also find a red or black variety.
Once you rinse the quinoa then combine it with water (or broth), bring to a boil, and then simmer for about 11-12 minutes. If I'm going to use the quinoa is a savory recipe I always cook in broth because it gives it a lot more flavor. If I'm using it in a sweet dish then I'll prepare using water. After the liquid is absorbed, I remove the quinoa from the heat, and set it aside for about 3-5 minutes. The last thing I do is fluff it with a fork or spoon and then its recipe ready.
Here a quick (a little over a minute) video tutorial I put together on cooking quinoa.
Quinoa is gluten-free, high protein, high fiber, and packed with nutrients. It can be substituted in any recipe that calls for rice, stirred in soups, and used to add bulk to salads. I've use it in everything from casseroles to overnight oats. It's definitely become a pantry staple in my house. Most meal prep days I make a batch or two, store in the fridge, and just use as needed. By the end of the week if I have leftovers I freeze in portions for future meals. Quinoa is definitely one of the most versatile ingredients I use.
Basically, what I'm saying is I think you should try quinoa. If you tried it before and didn't like it then try it again. If it's the taste that you didn't like then maybe you didn't rinse it the first time. Or try cooking the quinoa in broth for added flavor. It's a great versatile ingredient that provides a powerhouse of nutrition to any recipe.
To give you an idea on the versatility with quinoa I put together my favorite recipes along with some great quinoa recipes I found by other food bloggers.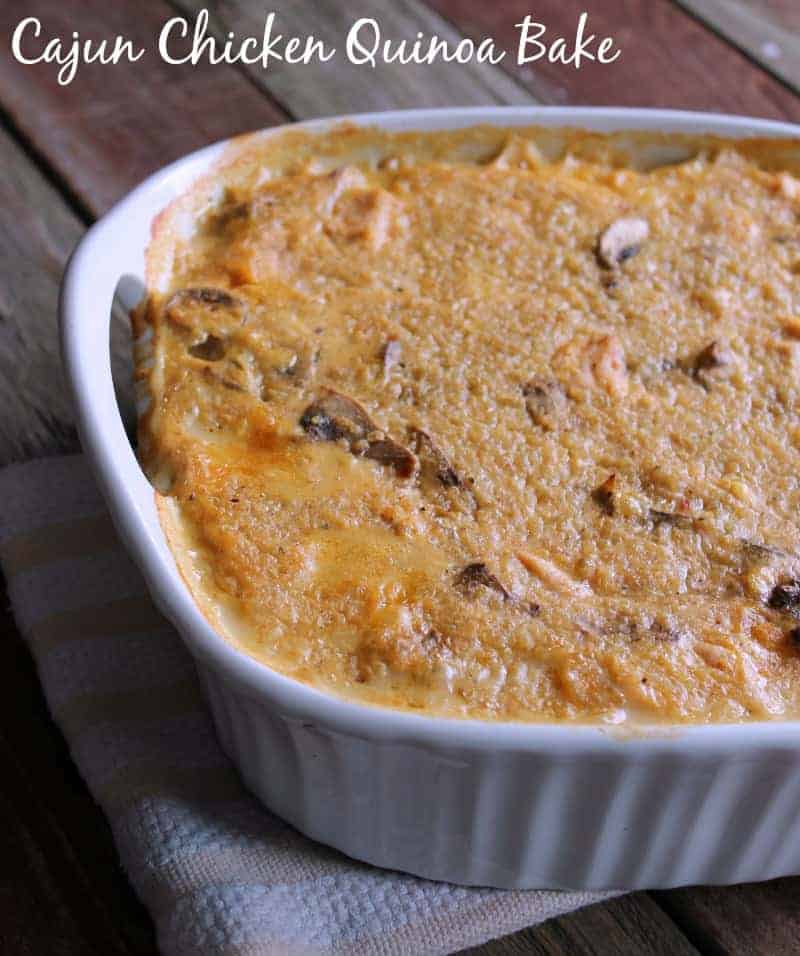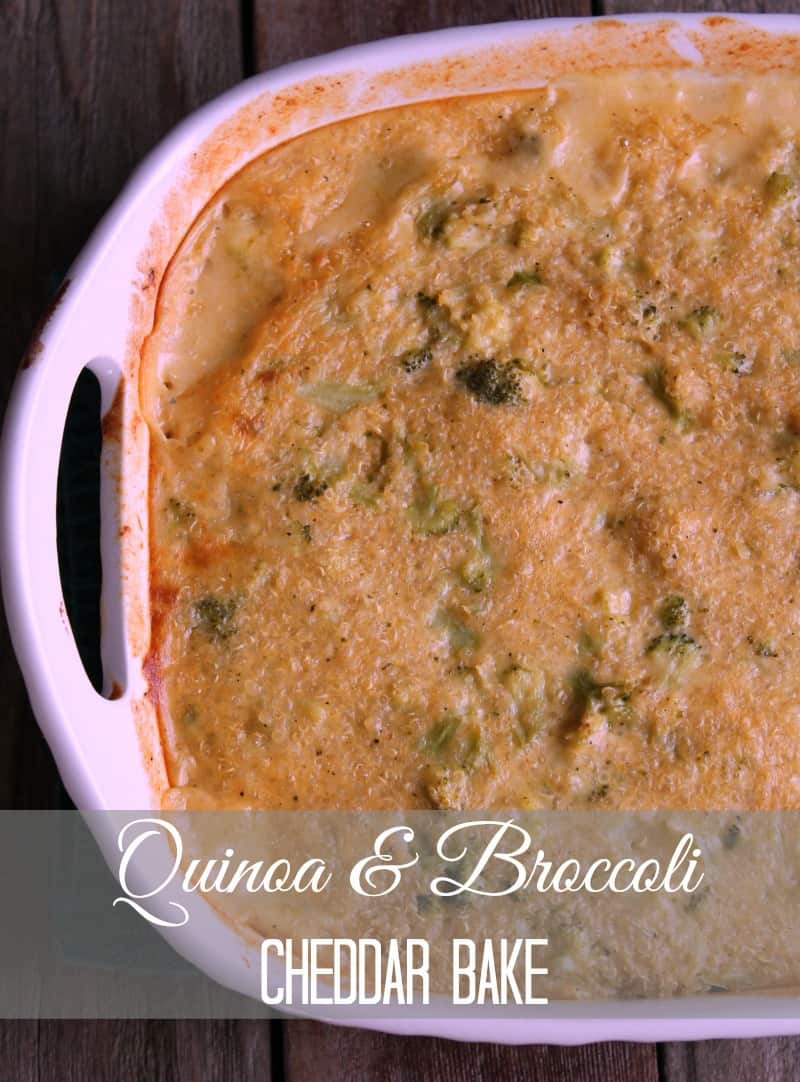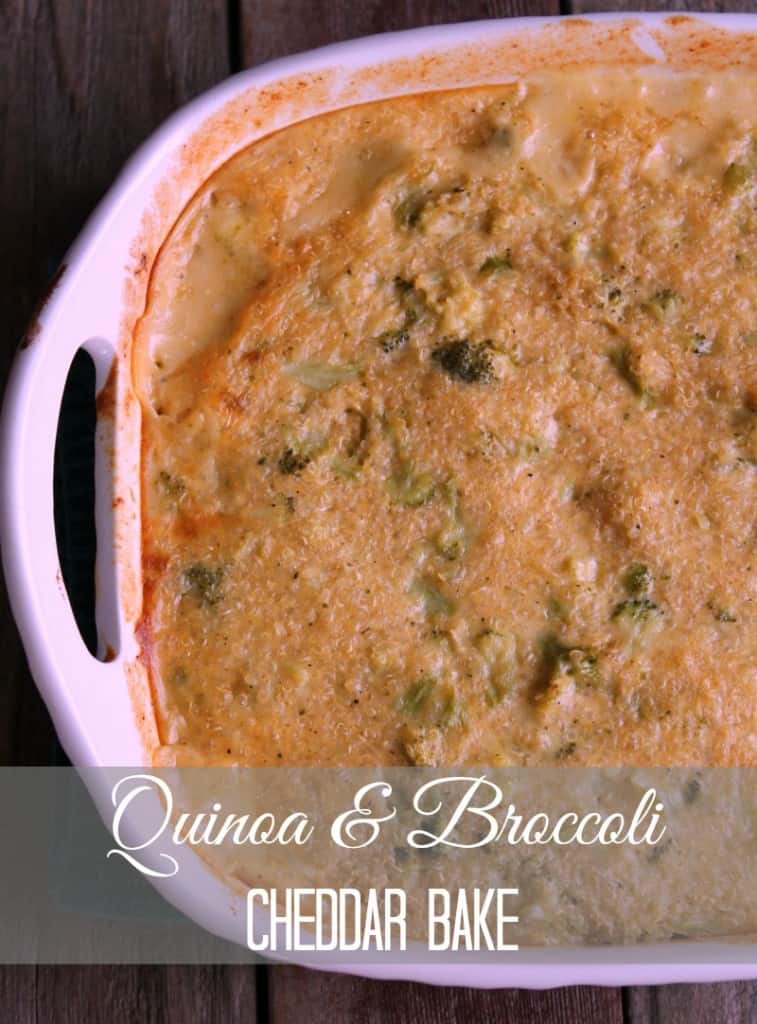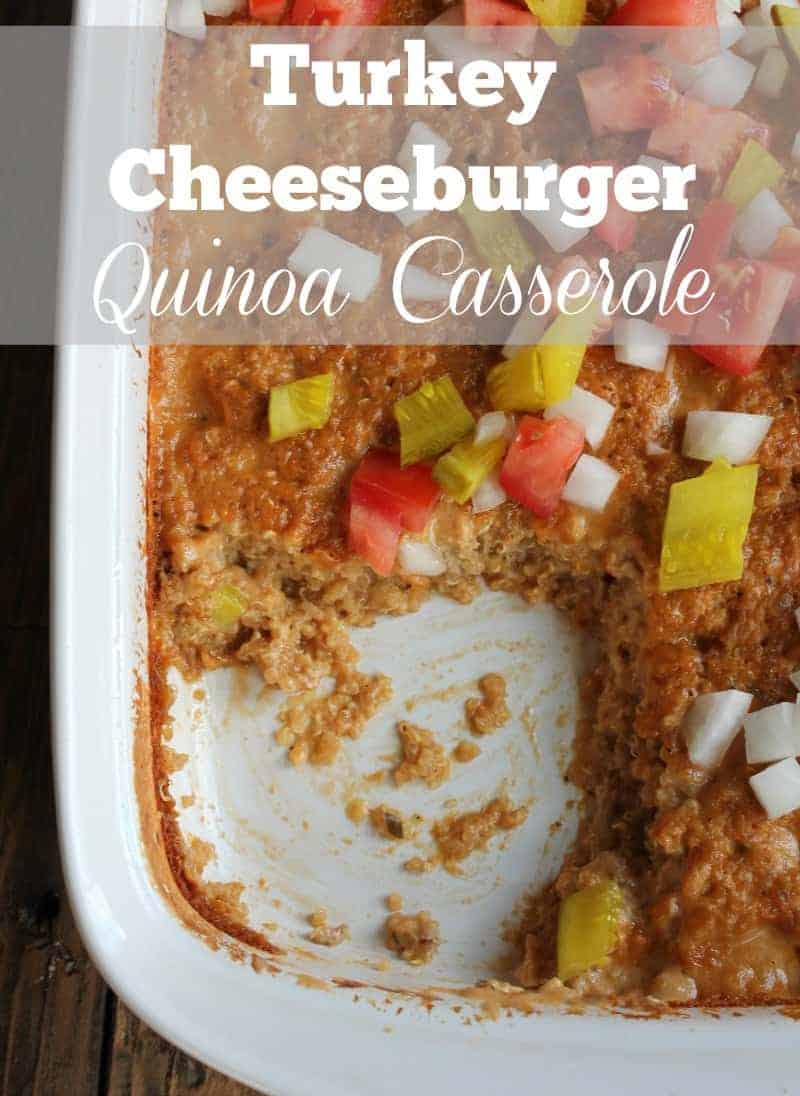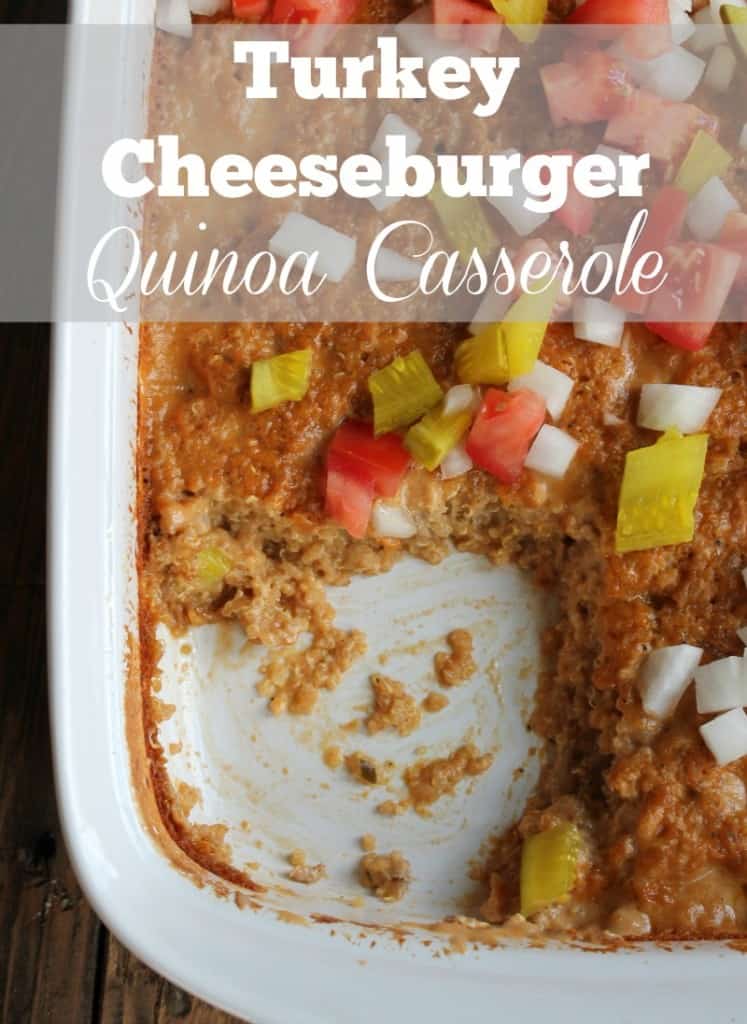 Southwest Black Bean and Quinoa Skillet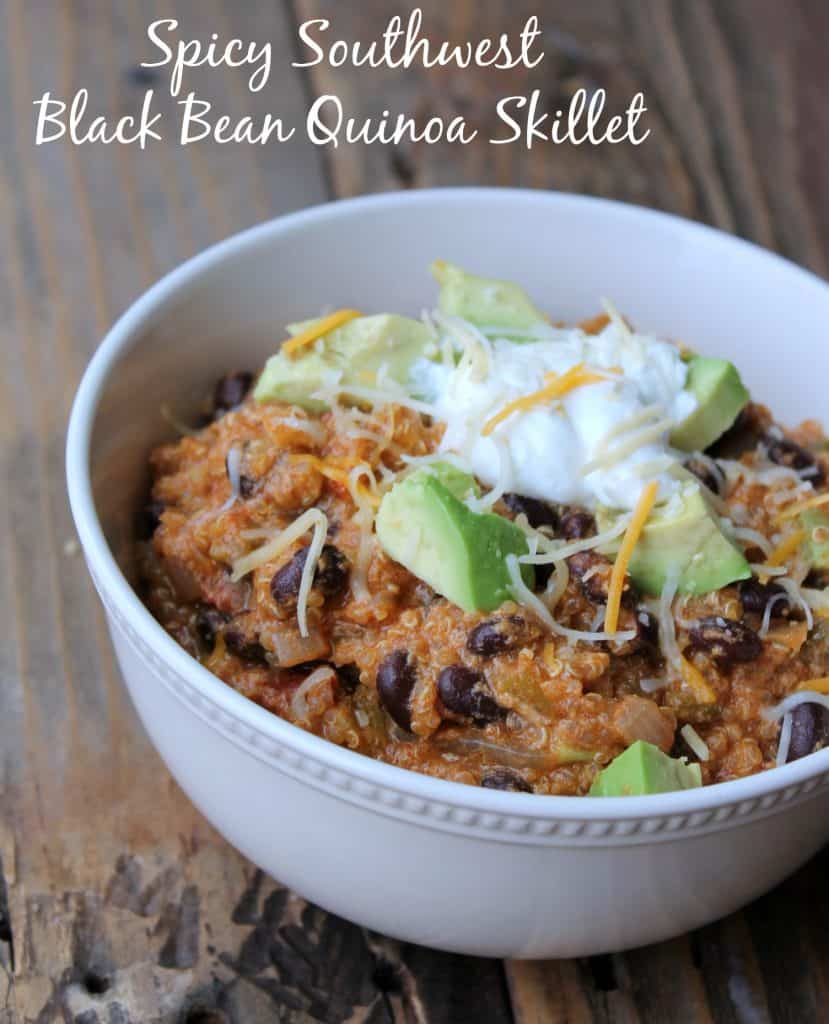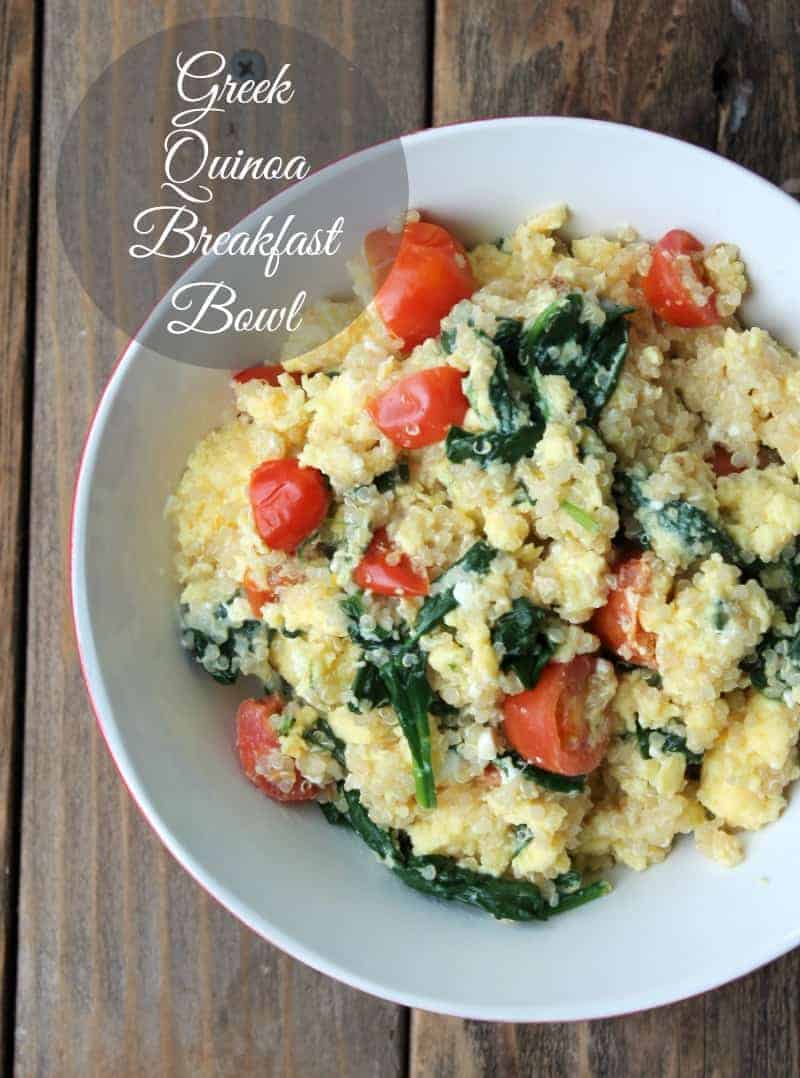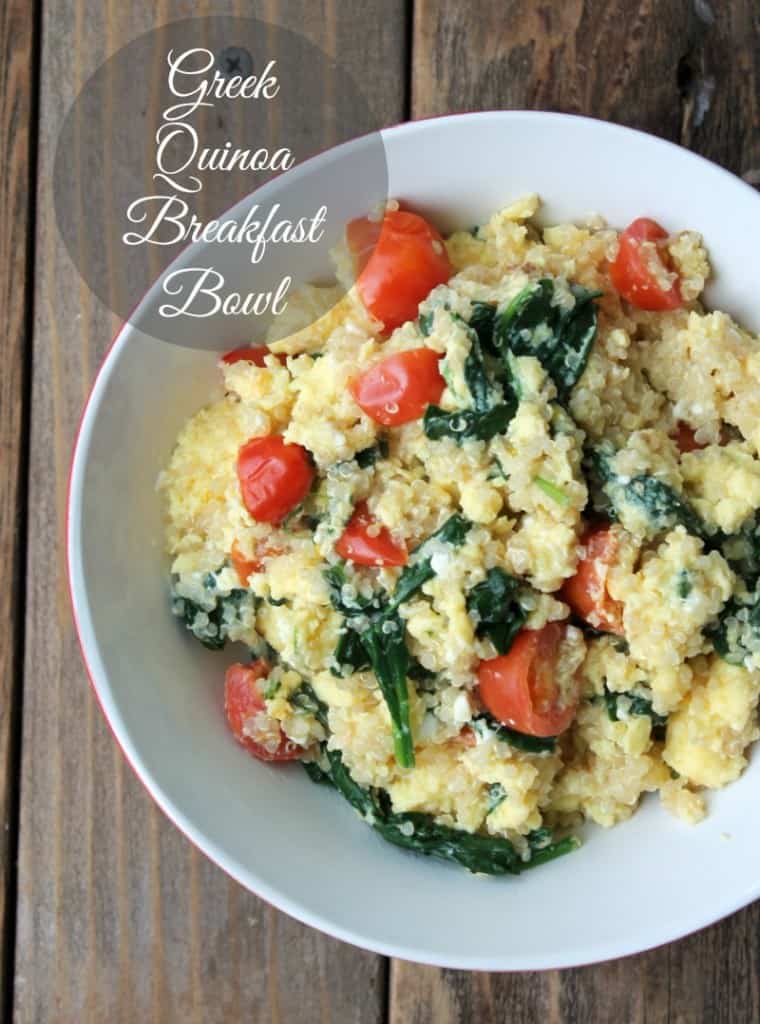 Kale and Bacon Quinoa Breakfast Bowl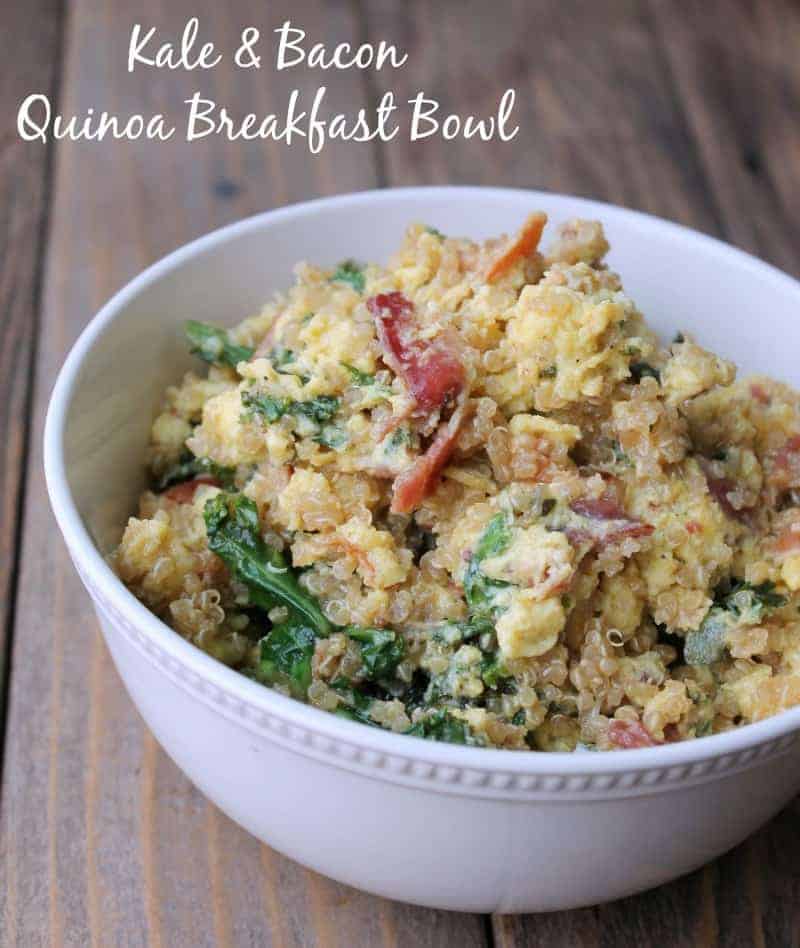 Sausage and Cheese Quinoa Breakfast Bowl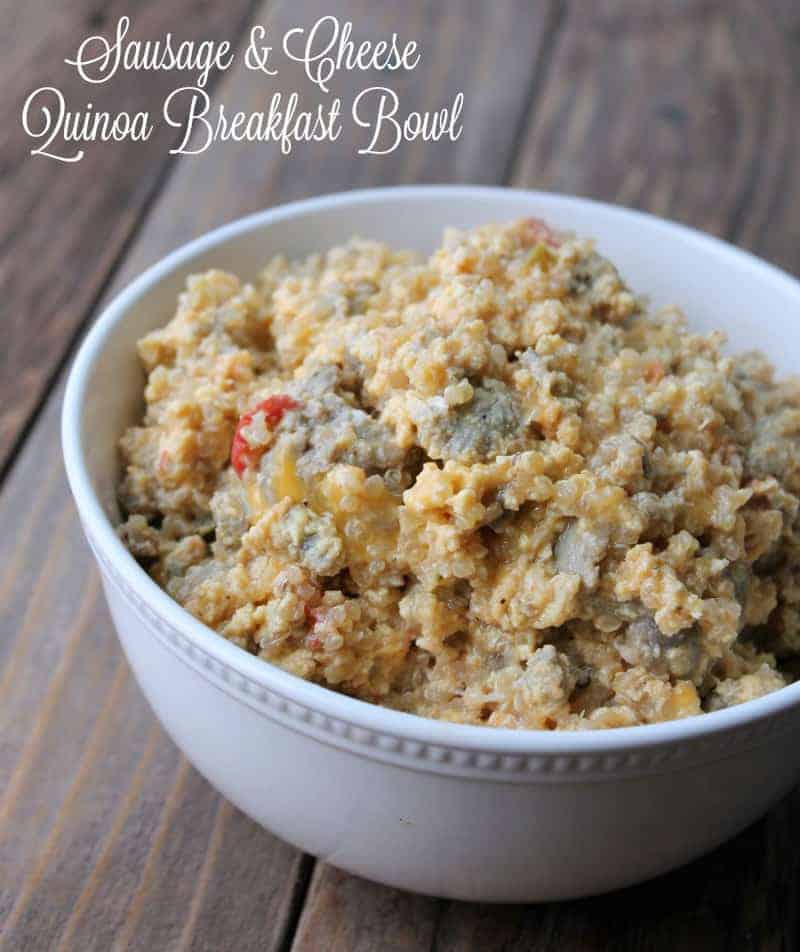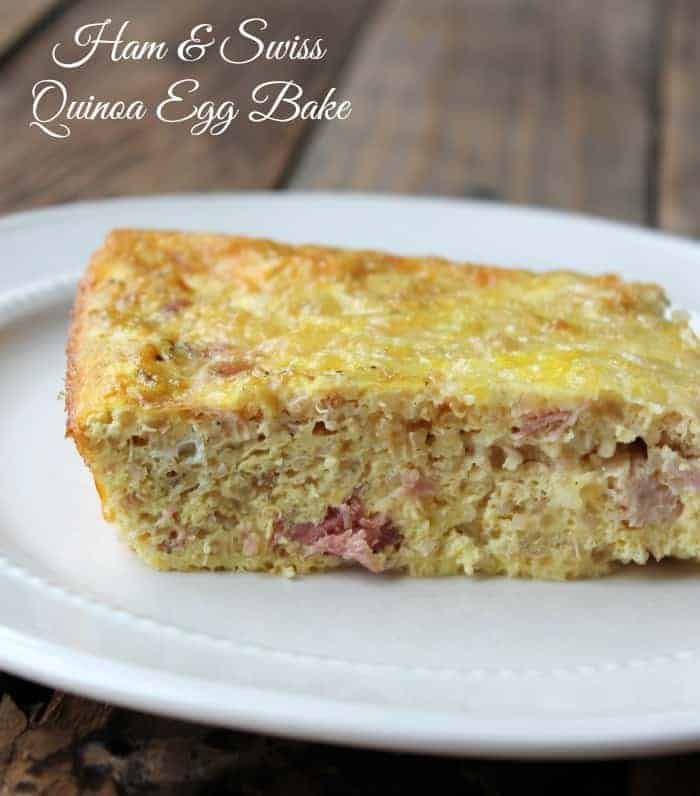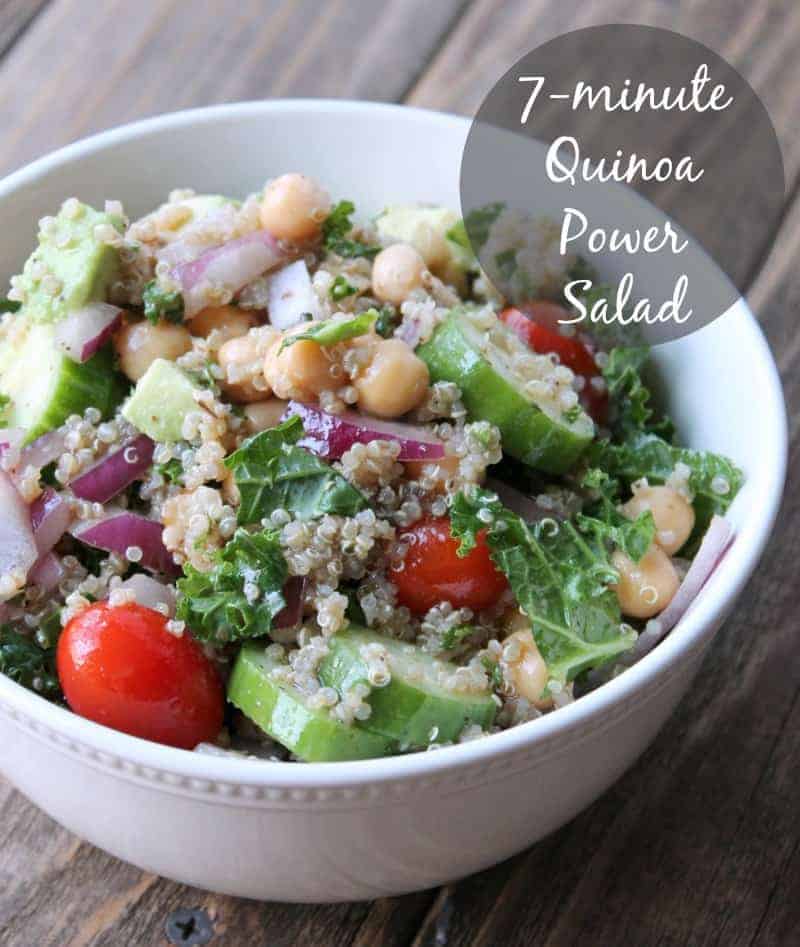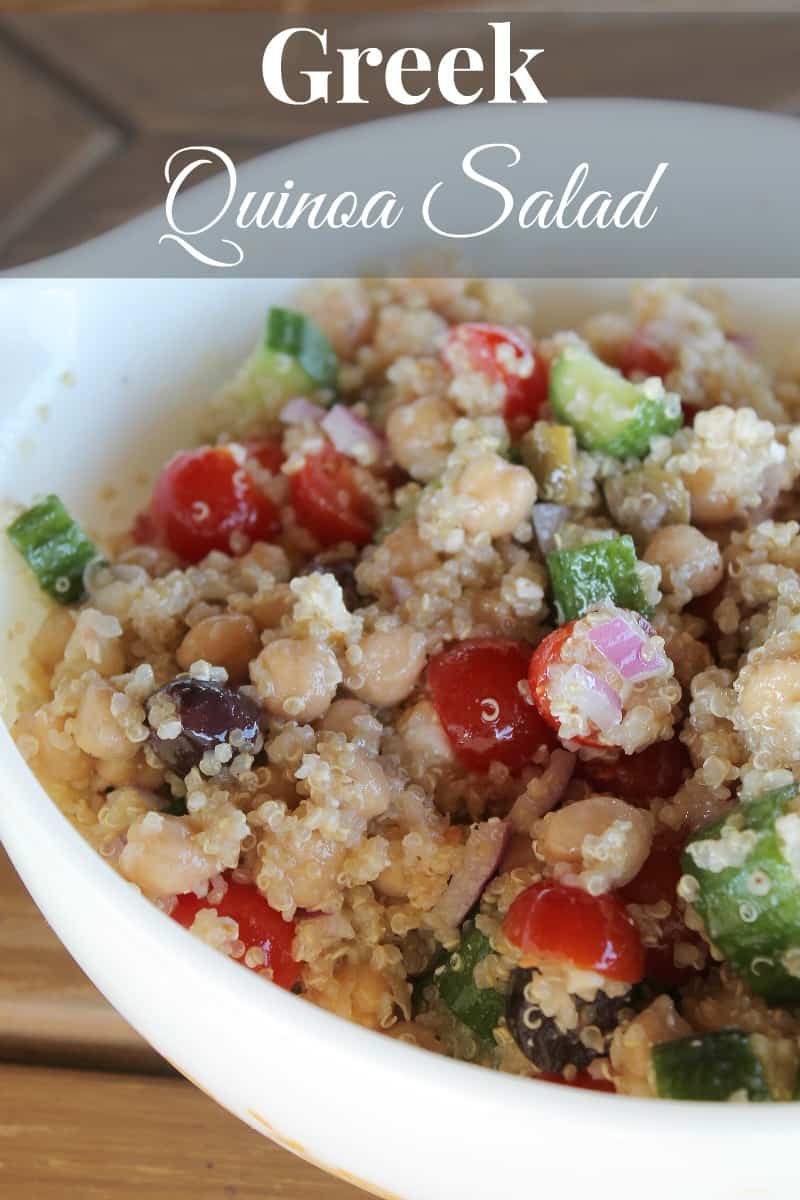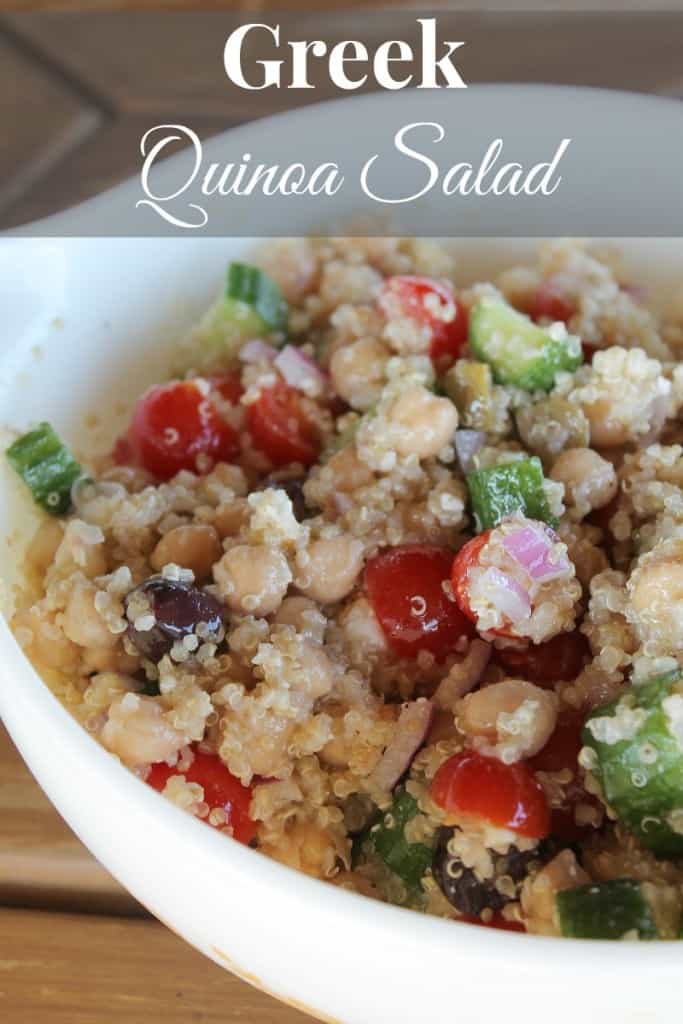 Chicken Caesar with Kale and Quinoa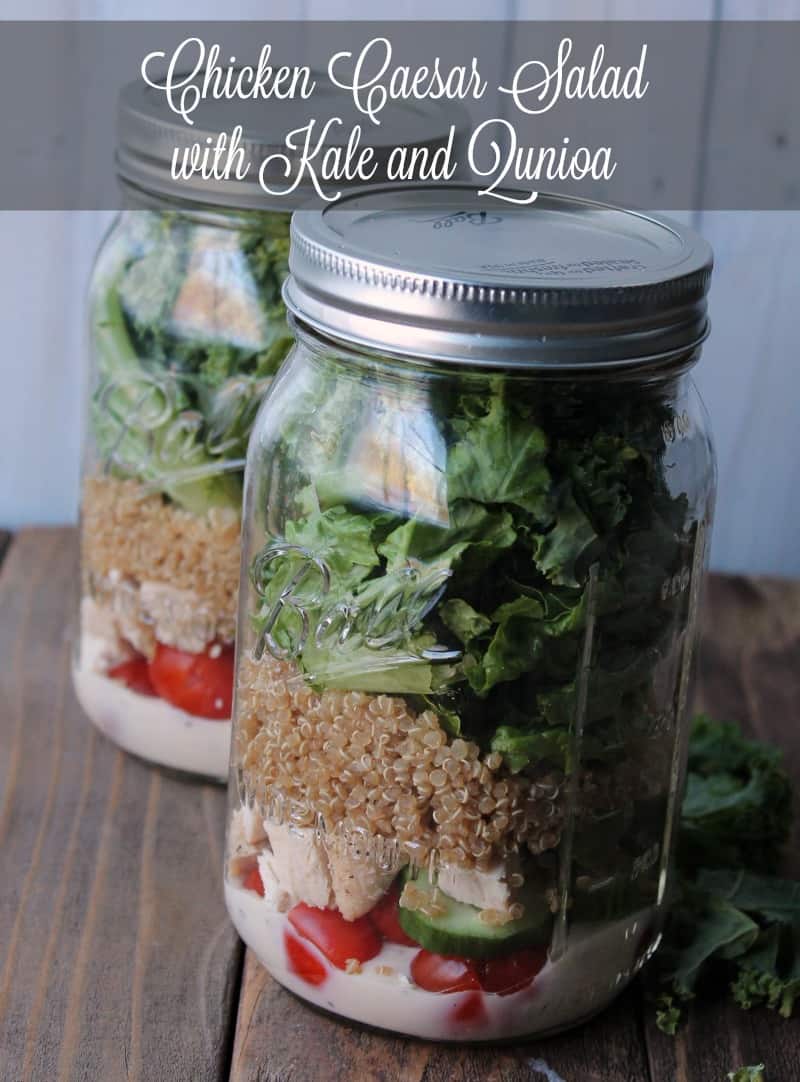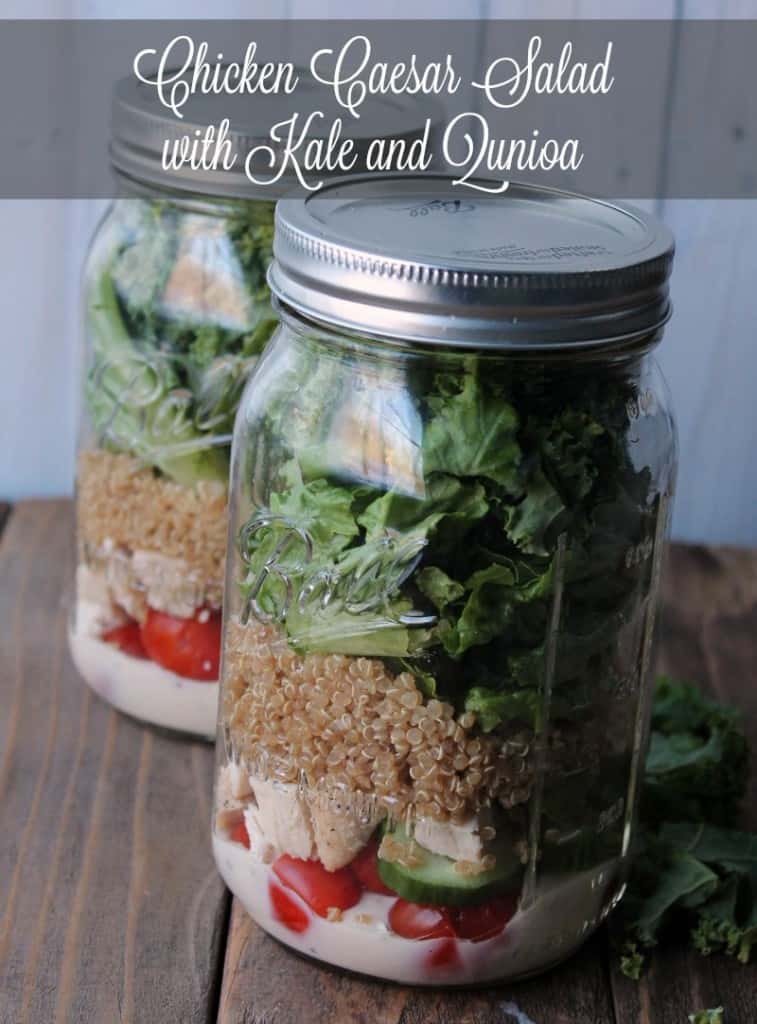 Quinoa recipes from other food bloggers.
Quinoa Arroz Con Pollo by Living Sweet Moments
Quinoa Edamame Salad by Living Sweet Moments
Quinoa Cherry Chicken Salad by I'm Bored Let's Go
Orange Cherry Quinoa Salad by Cooking Maniac
Quinoa Falafel Power Bowls by Lydi Out Loud
Southwestern Quinoa Salad by Kalyn's Kitchen
Quinoa Stuffed Peppers by Thrifty Juinxy
Chicken Quinoa Casserole by This Mama Loves
Spinach Chicken Sausage Quinoa by This Mama Loves
Enchilada Quinoa by This Mama Loves
Cheesy Broccoli Quinoa by This Mama Loves
Crockpot Enchilada Quinoa by Moms with Crockpots
Salmon Ginger Quinoa by Sidewalk Shoes
Broccoli Quinoa Salad by Sidewalk Shoes
Crockpot Cajun Sausage Quinoa by Moms with Crockpots
Easy Healthy Chicken Salad with Quinoa, Tomatoes, Lemon, and Basil by Two Healthy Kitchens
Easy Kale and Quinoa Tabouli Salad by Two Healthy Kitchens
Mediterranean Confetti Quinoa Salad by Two Healthy Kitchens
Chicken Fajita Quinoa Bake by Two Healthy Kitchens
Chicken Avocado Quinoa Salad by My Suburban Kitchen
Chicken Broccoli Quinoa Casserole by My Suburban Kitchen
Teriyaki Chicken Quinoa Bake by My Suburban Kitchen
Roast Butternut Squash Avocado and Quinoa Salad by Caroline's Cooking
Cuban Quinoa Bowl by Caroline's Cooking
Quinoa Zucchini and Corn in Lemon Butter by Housewives of Fredrick Country
Quinoa Breakfast Scramble by Housewives of Fredrick Country
Quinoa Lettuce Wraps by Sugar Aunts
Quinoa Patties by Frugal Living NW
Pumpkin Quinoa Breakfast Bowls by Frugal Living NW
Quinoa Risotto with Roast Chicken and Chard by Kitchen Sanctuary
Quinoa with Beans and Kale by Vegetarian Gourmet
Herbed Quinoa with Chickpeas and Walnuts by Vegetarian Gourmet
Mini MM Quinoa Cookies by Freebie Finding Mom
Mexican Quinoa by Freebie Finding Mom