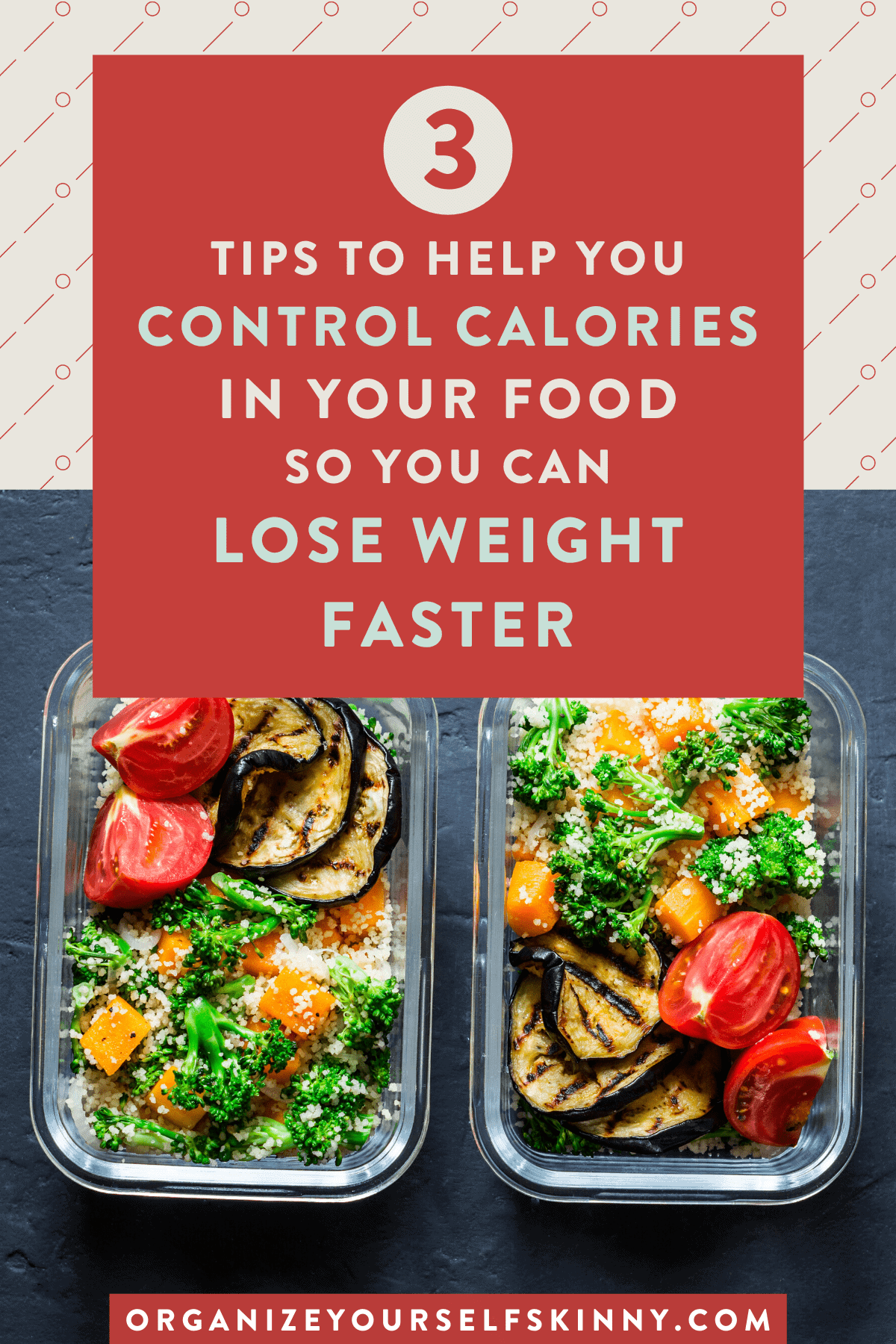 Last week I blogged about the steps you can take to get started counting calories. "Calorie awareness," the term I use for counting calories, is an extremely effective way to lose weight. I believe this is true because it is you who are in control and accountable for the foods you eat. This is a lifestyle I believe in for the simple reason that it works. With that said I want to offer additional tips to help you easily transition and adapt into this healthier way of life.
These three tips, along with the help of your food journal, will assist you greatly in getting your calories under control.
Portion control – In our super-sized world, we have completely lost sight of what a correct portion is supposed to be. All too often, we think we are eating one serving when, in reality; we may actually be eating two, three, or even more servings at a time. I was able to tame my portions by measuring the food, reading food labels, and educating myself on the correct serving sizes for different foods. I was shocked; as I'm sure you will be too, to see how small one serving is supposed to look like. Now don't get all depressed on me when you see a small slice of cheesecake is 700 calories. The beauty of calories and portion control is you can still eat what you want as long as it fits into your daily limits. It all comes down to planning ahead.
Substitute lower calorie healthier options. I don't feel deprived at all even though I am surrounded by the All-American diet of burgers, pizza, and sugar. I have learned to prepare and cook healthier versions of my favorite foods. For example, Turkey Bacon Cheeseburgers, Buffalo Chicken Wraps, Turkey Fried Rice, and Chicken Curry have all been transformed into healthy versions of traditional recipes. To be honest, I actually think they taste better with a Skinny Mom's Kitchen makeover. I offer many tasty, healthy recipes. However, I highly recommend checking out my favorite food blog Cookin' Lean for more recipe ideas. The author, Lindsay, creates healthy recipe makeovers inspired by popular Food Network chefs like Paula Deen, Rachel Ray, Bobby Flay, and more. She certainly proves that eating well does not mean giving up the food we love, especially with dishes like her Baked Caramel Apple Pie and Buffalo Popcorn Chicken Bites.
Stop mindless eating. How many times have you grabbed some pretzels while waiting for dinner or picked the leftovers from your kid's plate? Have you ever grabbed a second cookie from the break room? No need to hang your head in shame because we have all been there. All calories, even the ones we don't think about, still count and add up quick. Mindless eating played a huge role in making me overweight. The good thing about mindless eating is it's relatively easy to change once you begin to recognize when you're doing it.
What other tips do you have in keeping calories under control?