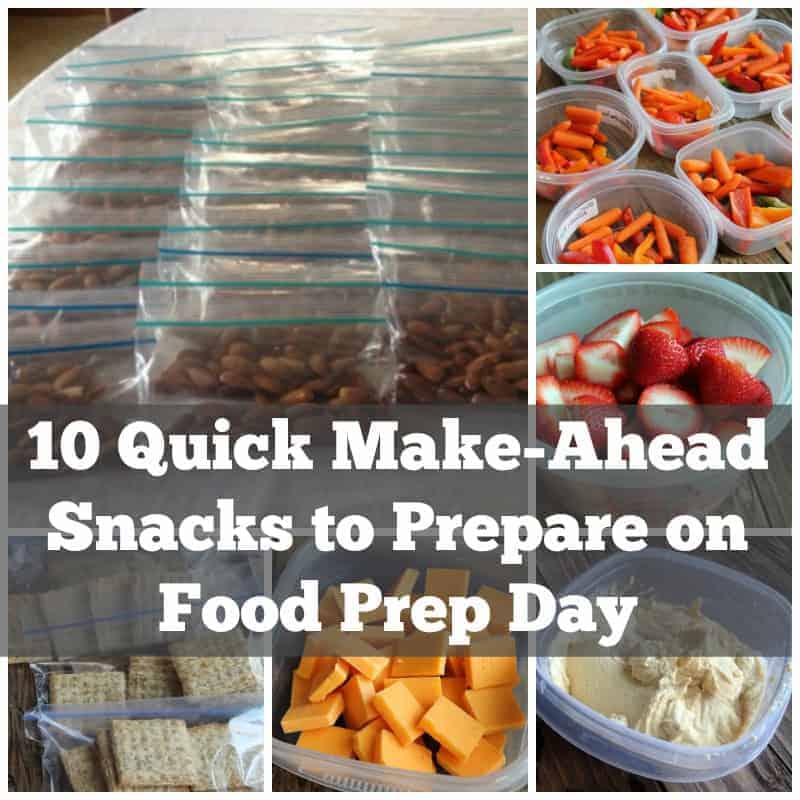 Healthy snacks can and should be a part of your weight loss plan and/or maintenance. I have said this before but I try to eat 5 times a day – 3 main meals and 2 small snacks. This keeps my metabolism going and prevents me from grabbing food out of starvation in-between meals. Okay we all know I am not really starving but at 3:30pm if I am hungry and don't have food in sight trust me I go into desperate starvation mode. It ain't pretty.
For this reason I take my snacks seriously. It's easy to forget about snacks on food prep day because most likely you are focusing on prepping meals for breakfast, lunch, or dinner. However, snacks are just as important so don't leave them out. You will thank yourself during the week when you are packing lunches or open up the refrigerator for an afternoon snack. You want healthy choices available so you don't get tempted by other "not so healthy" food options.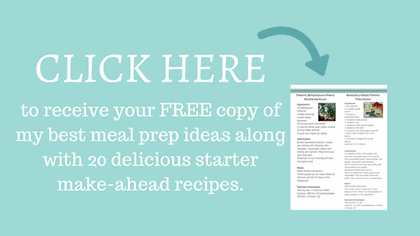 4 things I keep in mind when prepping snacks ahead of time.
Each snack needs to include protein and fiber. The purpose of a snack is to keep your engine going until the next meal. A snack high in fiber and protein will fill you up and satisfy your body. If you eat something high in sugar and fat then you will experience a crash and end up hungry and mostly likely cranky.
Snacks need to be portioned out. I will be the first to admit that if you give me a box of Triscuits I will eat half the box. Just sayin…it's true. Same goes with nuts, cheese, and pretty much anything. I like to think I am good at "eyeballing" but I still do better when I take the time to portion snacks out ahead of time. This reminds me that it is a snack and not a cracker feast.
Snacks need to be visible and available. This is a tip I recently discovered when I created a snack area in my refrigerator. Prior to the snack area all my snack food was scattered throughout my refrigerator. It was there but not organize, prepped, and visible. This resulted in food not getting eaten and ultimately finding its way into the trash by the weekend. This also means I was still eating junk for snacks while my healthy food was rotting away in my refrigerator. Not good.
Snacks need to be easy to prepare. I usually take a total of 3 hours to prep my food for the week. This includes breakfast, lunches, some dinners, and snacks. I would say I allot approximately 1/2 hour for snacks. Snacks are definitely a priority for food prep day but I keep it simple so I don't spend all day prepping food.
Below I listed out 10 of my favorite quick make-ahead snacks to prepare on food prep day. I don't make all of them every week but I definitely make 4-5 a week. You can see exactly what I make in my meals plans I post each week.
Nuts
My favorite nuts are raw almonds and cashews. I love pecans too but because they are on the pricey side so I save them for recipes (etc. Salted Turtle Overnight Oats and Chocolate Pecan Breakfast Cookies).
I portion nuts out by a 1/4 cup. Depending on the nut this amount equals around 140 – 180 calories. Typically, I purchase a large 3 lb bag of raw almonds from BJ's Wholesale. I think it's about $11 a bag. Then I portion them out into small snack bags which only takes about 7- 10 minutes, if that. This will last us about a month or so. I store in the freezer and then on Sundays remove what we will eat for snacks and place into the snack bin.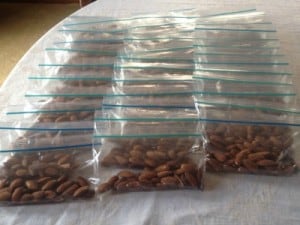 Hard-boiled eggs
Hard-boiled eggs are one of my favorite mid-morning snacks. I usually have a green smoothie for breakfast so I enjoy eating an egg at 10:00am. This has enough protein to keep me going until lunch.
I make about 5 eggs on Sunday. They only take about 10 minutes to make and I can prep something else while they are boiling. Because both of my daughters love hard-boiled eggs the eggs will be gone by Wednesday. Sometimes I will make more or just move on to another snack. However, if they don't get eaten up then I will make a quick egg salad to have for lunch.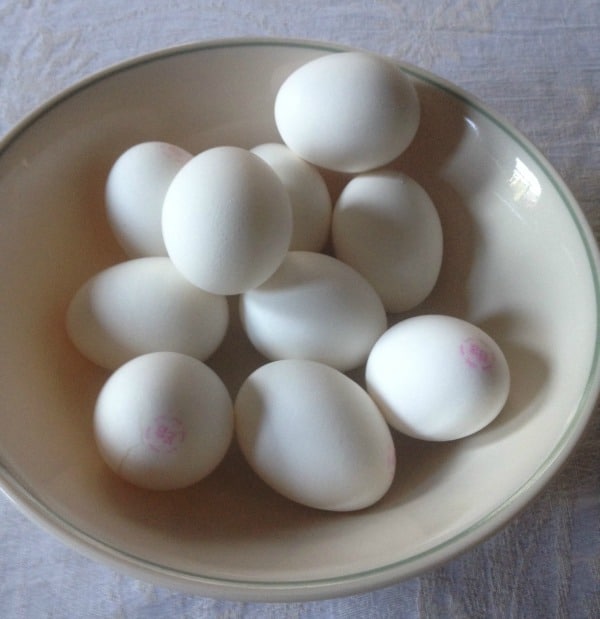 Homemade yogurt & fruit cups
I just started make these homemade yogurt and fruit cups a couple weeks ago. We love them! They take about 5 minutes to prepare and last all week in the refrigerator. They are cheaper and healthier than store-bought fruit on the bottom yogurts.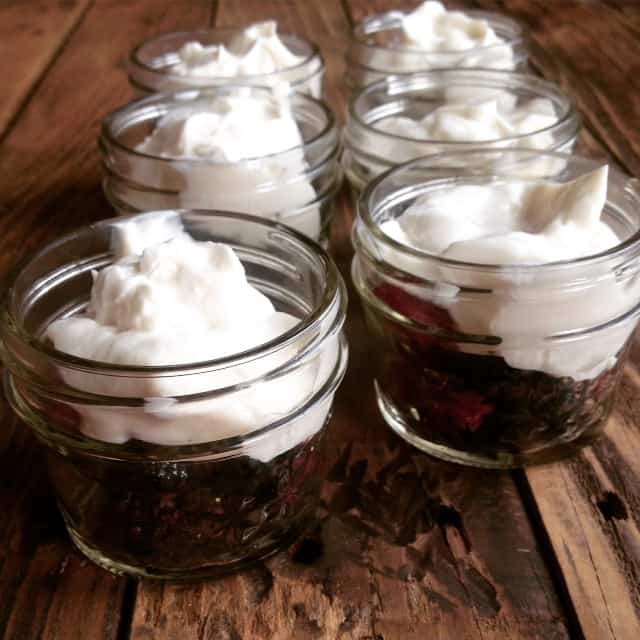 Hummus
I am not going to lie when it comes to hummus I usually purchase it from the store. It's right there by the veggies and is soooo convenient. But….hummus is SO EASY to make homemade. Like embarrassingly easy. All you need to do is throw a rinsed can of chickpeas, tahini butter or paste, garlic, lemon, olive oil, and a little water into a food processor or vitamix. 1 -2 minutes later you have homemade hummus. It comes together so quickly. Plus you control the ingredients so you can create an organic hummus for much less money than purchasing it at the store.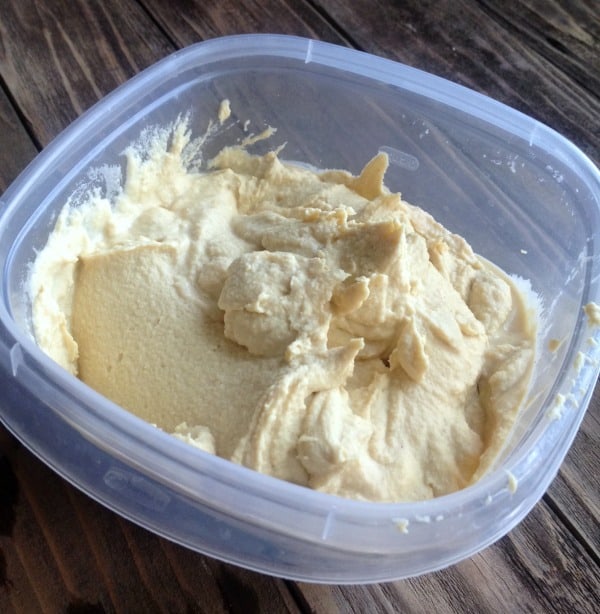 Cheese
I have a love hate relationship with cheese. I LOVE it to the point where Emma (my oldest daughter) thinks I could be a mouse. But I hate it because no joke I can eat a whole chunk without blinking an eye. But I love it more than I hate it, and I cant imagine life without cheese, so I just need to be careful with keeping it in my refrigerator. I cut up an 8-ounce chunk every week to eat with crackers. This takes me 2 minutes. Once it's gone its gone.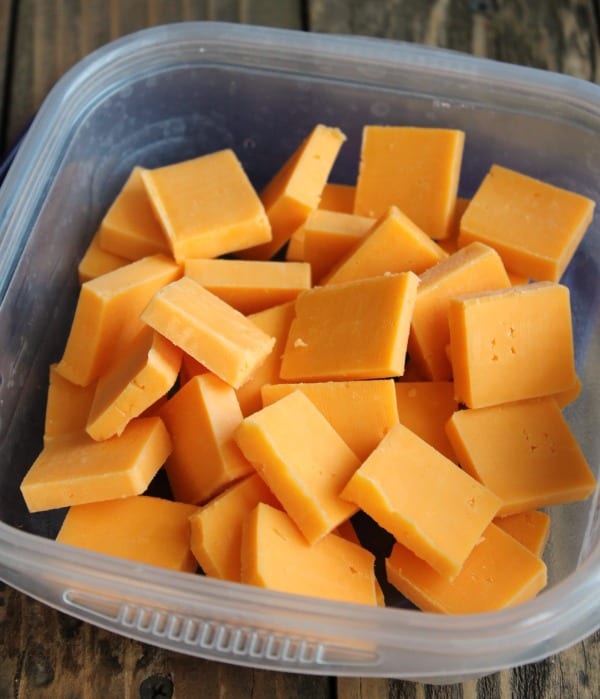 Fruit
I hate to admit it but fruit is one of those foods that would get wasted every week. It's not that we don't love fruit because we definitely do. However, if it wasn't washed and prepped ahead of time it would just sit there lonely and get passed over for food that was ready to eat. Now I make sure all of the fruit I purchase is washed, cut, and prepared for snacks during the week. Most of the time I keep fruit in plastic containers but if you think it will be sitting longer than a few days I recommend putting the fruit in quart size glass mason jar containers. These work great in keeping fresh fruit fresh.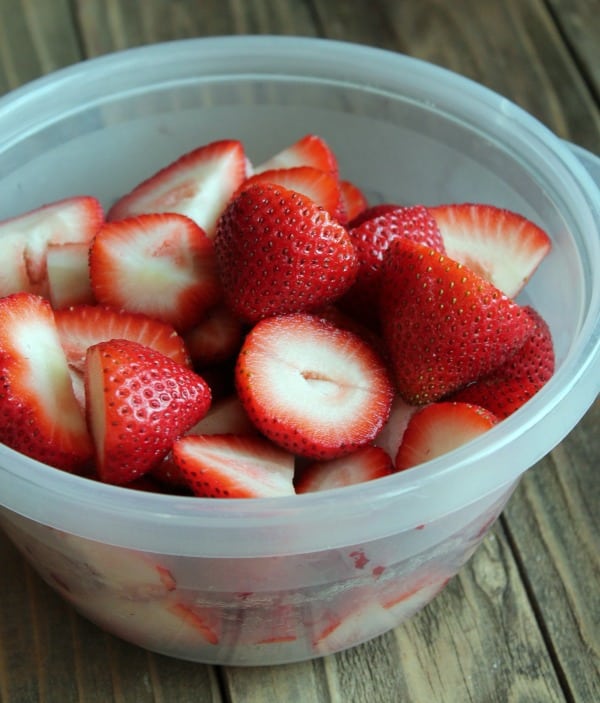 Cracker snack bags
Remember earlier when I said I could eat a half box of crackers in one sitting. I wasn't lying. Portioning out snacks like crackers, pretzels, and even chips keeps me under control and intentional. It is much more difficult for me to overeat when I have the portions laid out for me. This takes me about 2-3 minutes to do. Honestly, this little portion control tip saves me 100s of calories.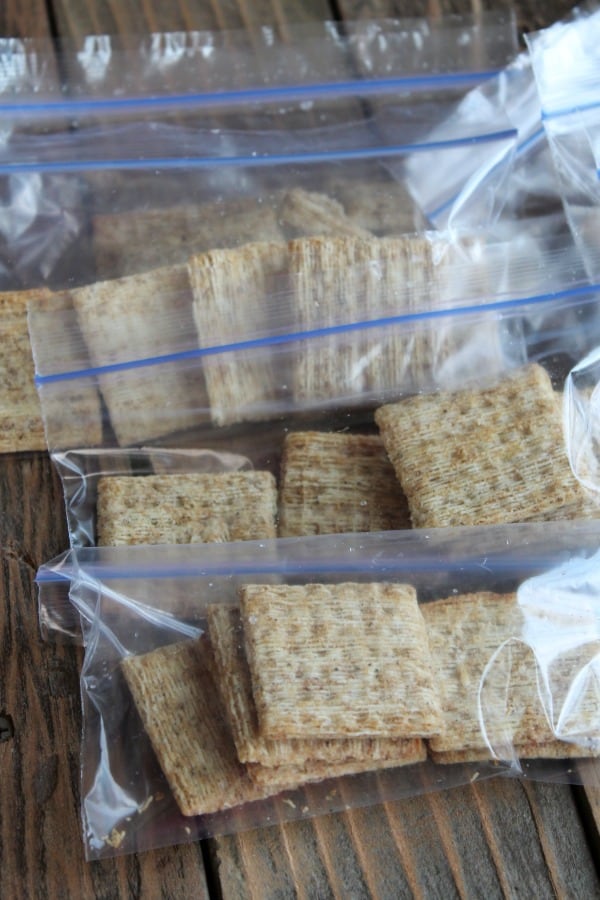 Veggie Snack Packs
Just like fruit if my vegetables are not prepped ahead of time they will go to waste. I love to eat cut up vegetables with hummus for an afternoon snack. Fills me right up and keeps me full until dinner time. Cutting up peppers seems to take me a little longer so I will say these veggie packs take me about 7-10 minutes to prepare. You can portion out the hummus in these packs ahead of time too. I just throw it in when I am ready to eat it.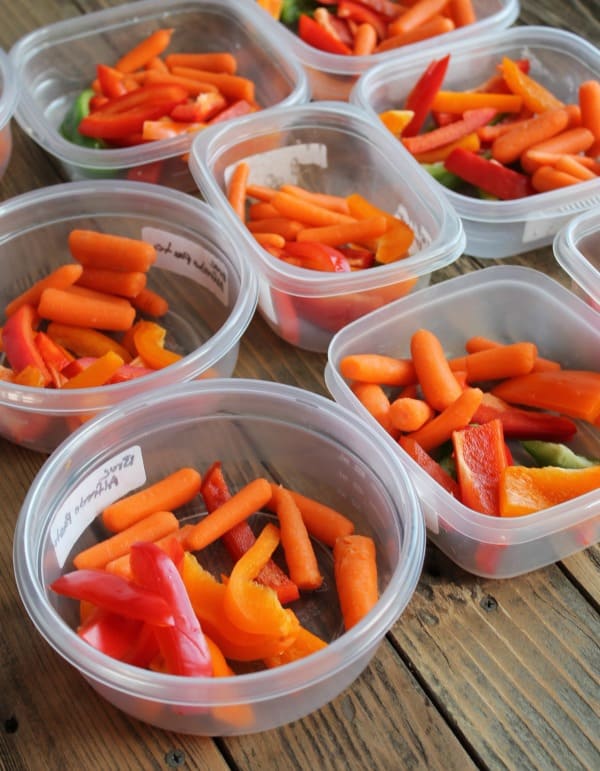 Both of these salads are a great protein-rich snack. Sometimes I do enjoy them for lunch or dinner but often times I will eat as a snack with a portion of Triscuits. The tuna salad comes together very quickly – only about 5 – 10 minutes, if that. The chicken will take longer if you need to cook the chicken.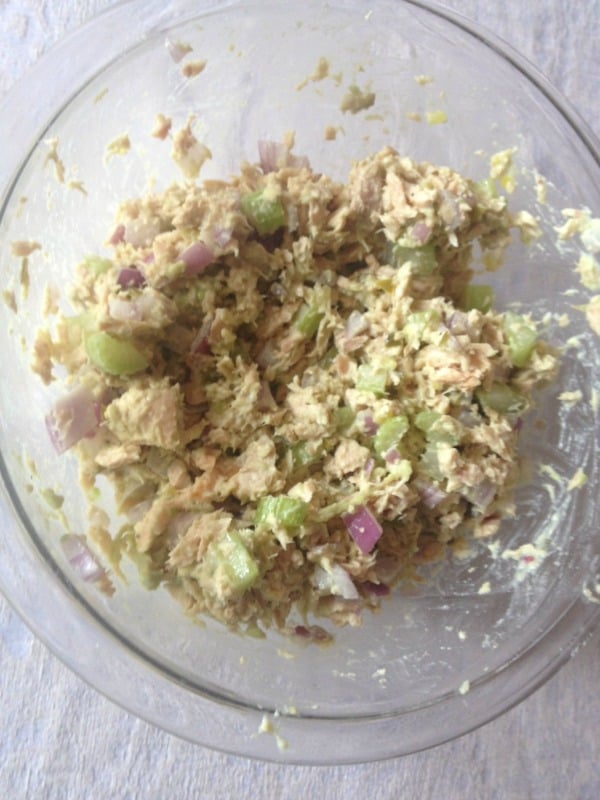 Meat and Cheese Roll-ups
Meat and cheese roll-ups are another favorite mid-afternoon snack. Yes they are easy to make and can be made quickly the day you eat them but having them already portioned out and rolled will make it that much easier. My youngest (Aubrey) loves theses for an after school snack too so having them made up ahead of time is helpful.
I keep the roll ups in a plastic container in the refrigerator.
Here are my favorite roll up recipes that can be made ahead of time:
Ham, Swiss, and Spinach Rolls Ups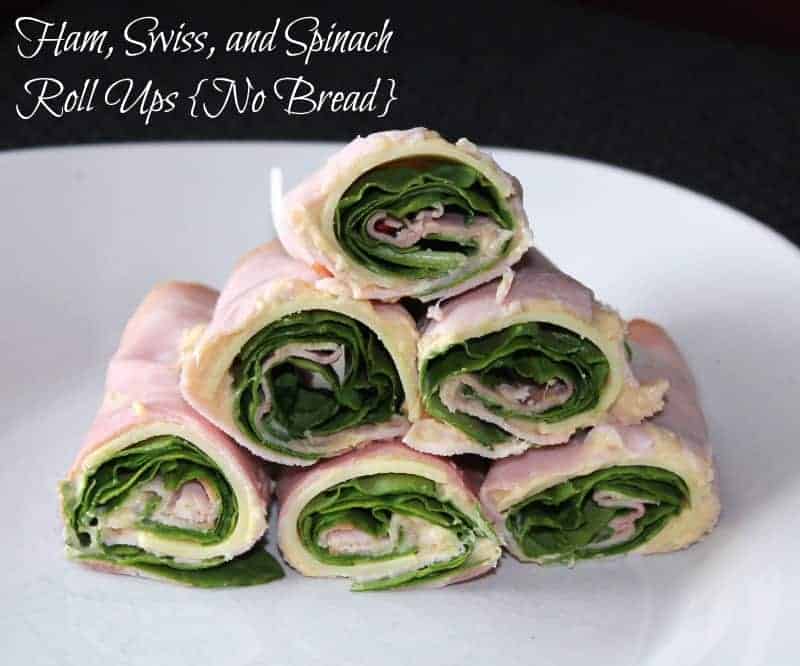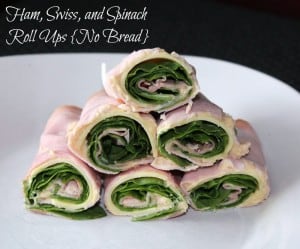 Do you prep your snacks ahead of time? Do you have any to add to this list?