Looking for easy and healthy meal prep lunch ideas to save you time and money? We've got you covered with some great lunch options you can prepare and enjoy throughout the week. By taking a little time on Sunday to prep your lunches, you can skip the take-out and eat healthier while saving some money. These meal prep lunches are perfect for anyone busy and on the go, and they'll help reduce your stress during the week.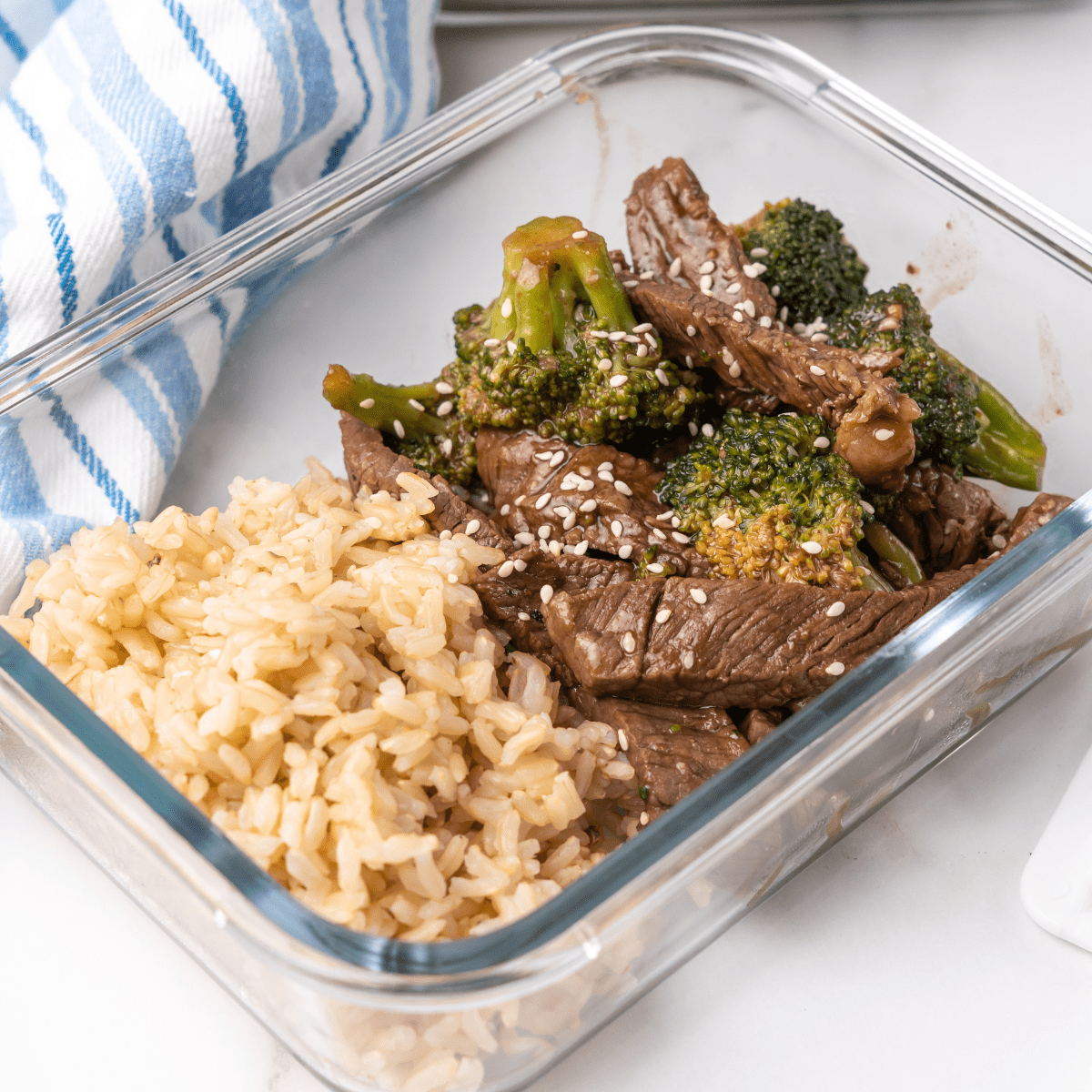 Lunch Meal Prep Ideas and Recipes
Are you looking to lose weight or simply eat healthier while saving money? If so, incorporating healthy lunches into your weekly meal prep day can be a game changer!
Trust me; I know from experience that it can make a huge difference in your weight loss journey. So, please don't make the same mistake I did and wait too long to put healthy lunch recipes into your week.
I've compiled some of my best tips and recipes for making healthy AND delicious make-ahead lunches to get you started. These recipes are easy to prepare and will keep you satisfied and energized throughout the day. All of them are tried-true, tested recipes, you can make on Sunday and will still taste delicious later in the week.
For more meal prep tips, I've shared all of my secret hacks in this weekly meal prep post so be sure to check it out when you get a chance. Plus, if you're specifically interested in healthy meal prep for weight loss, I've got you covered with my how-to post.
Jump to:
Benefits of Healthy Make-ahead Lunches!
You'll eat healthier. No more take-out or boxed meals. Instead, you'll start eating healthy, unprocessed food consistently. This can help you lose weight and stick to a healthier lifestyle easier.
You'll feel better throughout the day. Eating a nutritious lunch gives you more energy because you're fueling your body with the right nutrients. This can help you stay focused and productive throughout the day.
You'll save tons of money!!! People spend thousands of dollars on take-out lunches every year. Just imagine what else you can do with that money!
You'll save time. With make-ahead lunches, you can prepare your meals on the weekend and have them ready for the rest of the week. This means you'll spend less time worrying about what to eat and more time enjoying your lunch break.
You'll be less stressed in the morning. When you have a healthy lunch packed and ready to go, you won't have to worry about making decisions or rushing around in the morning. This can help you start your day on the right foot and reduce the chaos!
Supplies
Here's a list of supplies I use to prepare my lunches for the week.
The Best Meal Prep Lunch Ideas
I want to share some of my favorite meal prep lunch ideas and recipes I prepare during my Sunday meal prep. The best part is that some recipes take less than half an hour to make, while others can be simmered in the crockpot while you go about your day.
They're all healthy and can be prepared for the week so that you can save time and less stress during your busy weekdays. Plus, I've included make-ahead instructions with each recipe to make your meal prep even easier.
Mason Jar Salads
Let's talk about one of my absolute favorite meal prep options – mason jar salads! I mean, come on, who doesn't love these things? They're easy to make and portable, and you can switch them up so you never get bored. I've been making mason jar salads for the past decade, and they're still my go-to each week.
If you're new to the mason jar salad game, don't worry – I've got you covered. Check out my tutorial for tips on how to layer a mason jar salad recipe.
👉 Or check out my popular 10-Day Mason Jar Salad Challenge for a fun way to incorpate salads into your week.
Trust me, once you get the hang of it, you'll wonder how you ever lived without these tasty, nutritious meals.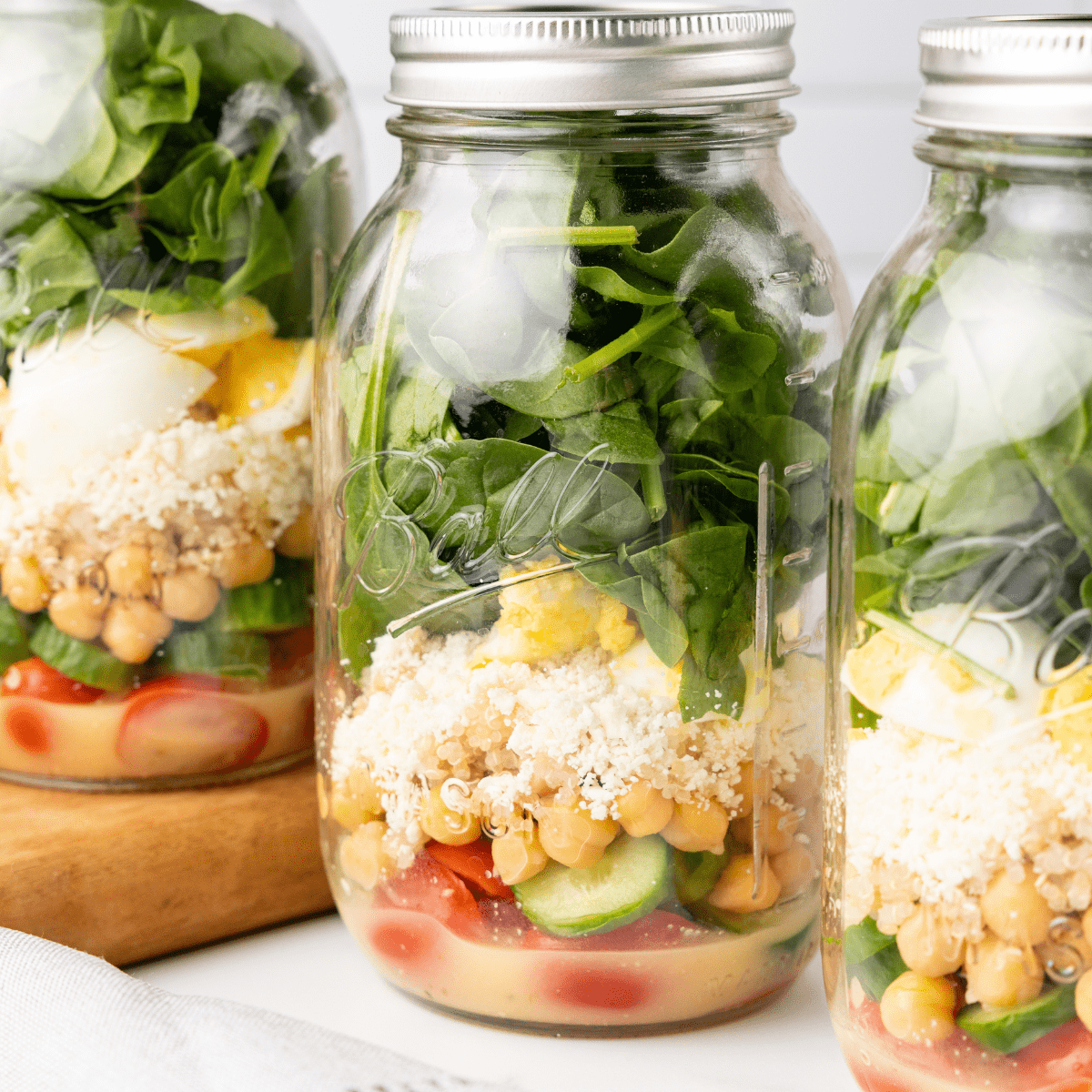 Healthy Wraps
Let's talk about wraps – they're the perfect lunch option if you're in a rush and need something quick, easy, and healthy. Plus, they won't break the bank! But if you're looking to make them ahead of time, there are a few things to remember.
Prep the filling ahead of time. For instance, I like to cook bacon for my club wraps on Sunday, making it a breeze to put together the wraps the night before.
Make the wraps the night before. Most wraps hold up well overnight, so I can still prepare them in advance for a quick grab-and-go lunch in the morning.
Keep the dressing on the side. If the wrap includes mayo, dressing, or hummus, I'll leave it in a separate container and add it right before eating it. This way, the wrap won't get soggy or mushy, and I can enjoy it at its freshest.
My Favorite Wraps:
Greek Yogurt Chicken Salad
This Greek Yogurt Chicken Salad with Avocado is one of my favorite quick healthy lunches to make throughout the week. It's so rich and creamy that you won't believe you're eating a chicken salad without mayo! 
Check out this recipe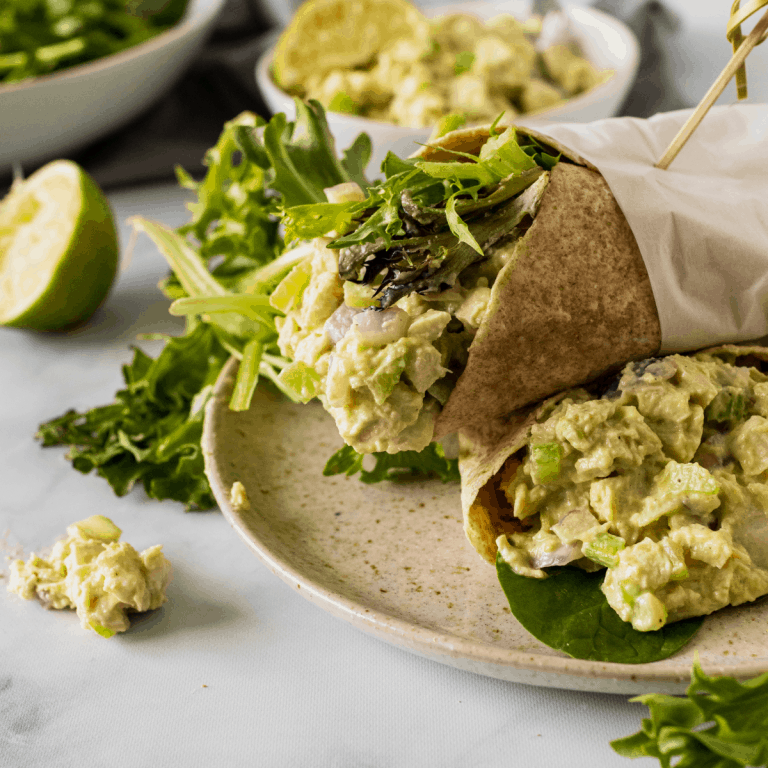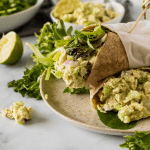 Avocado Tuna Salad With Greek Yogurt Recipe (No Mayo)
If you're looking for a healthy tuna salad recipe with no mayo, look no further! This quick and easy Avocado Tuna Salad uses avocado and Greek yogurt to create a creamy, delicious lunch salad recipe that'll turn even the biggest mayo fan!
Check out this recipe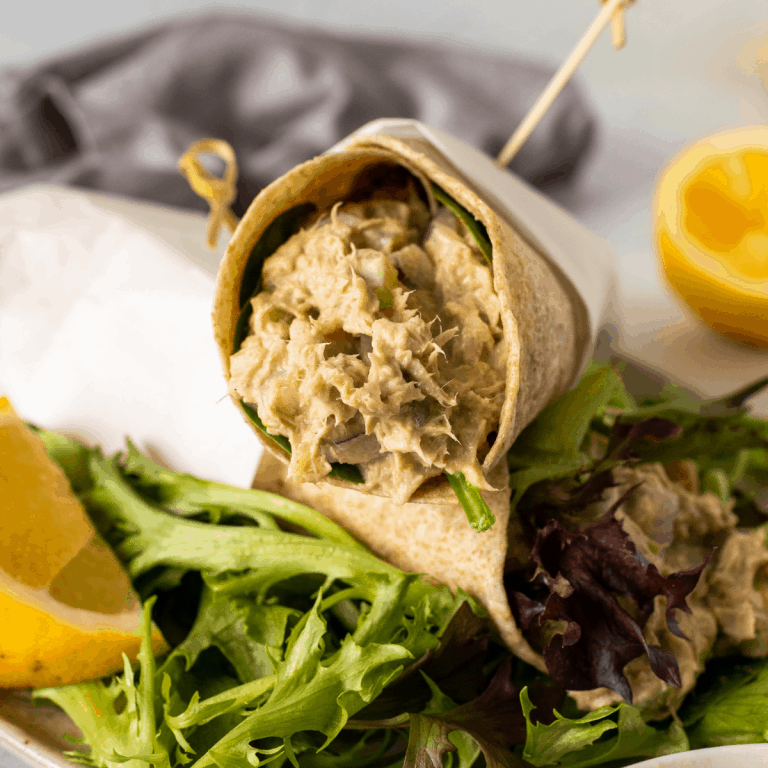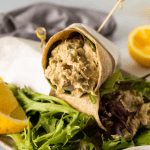 Turkey Wrap with Bacon
This delicious turkey wrap with bacon wrap is full of juicy turkey, crispy bacon, and crispy lettuce and tomatoes. This simple turkey BLT is perfect for a quick lunch or easy dinner during the week; that's packed with protein and great for meal prep.
Check out this recipe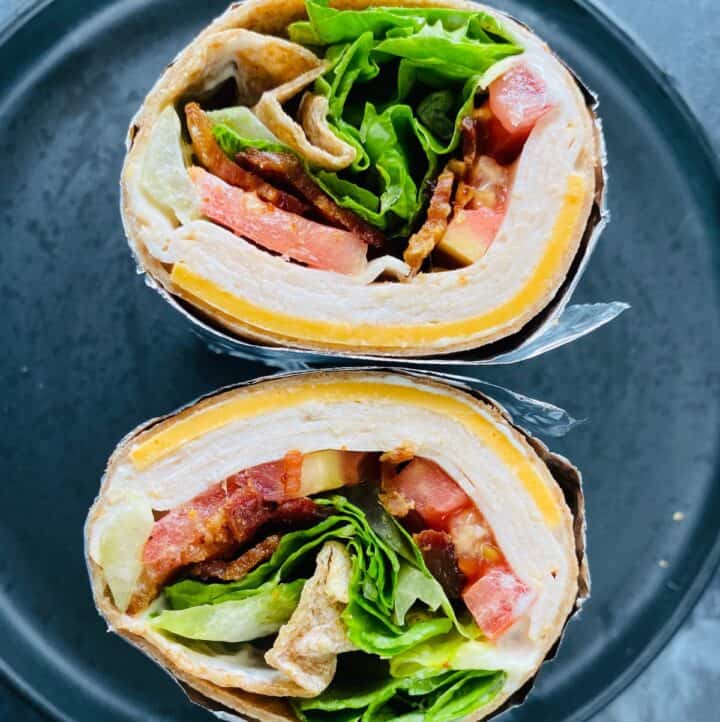 See all of my healthy wrap recipes.
Low-Carb "No Bread' Wraps
You'll love this low-carb 'no bread' wrap idea if you're trying to cut back on carbs. It's like a sandwich or wraps but without the bread! Plus, they're perfect for meal prepping.
One of the best things about these wraps is that there's no bread to get soggy, so they're perfect for making ahead of time, and I usually prepare them up to 3 days in advance.
Here are my favorite 'no bread' wraps to meal prep for lunch:
If you want even more low-carb lunch ideas, try some lettuce wraps. I usually keep the filling and lettuce separate and combine them when it's time to eat. You can prepare the filling for these wraps for the whole week on Sunday.
Check out my low carb meal prep post for more tips and recipes for sticking to a low-carb diet.
Healthy Soups
Confession time: I love soup all year round! It sounds a little weird, but I sometimes crave a good bowl of soup, even when it's hot outside. And slow cooker recipes are my go-to because they are SO easy to make, and you dump all the ingredients in the pot and walk away. I mean, does lunch get any easier than that?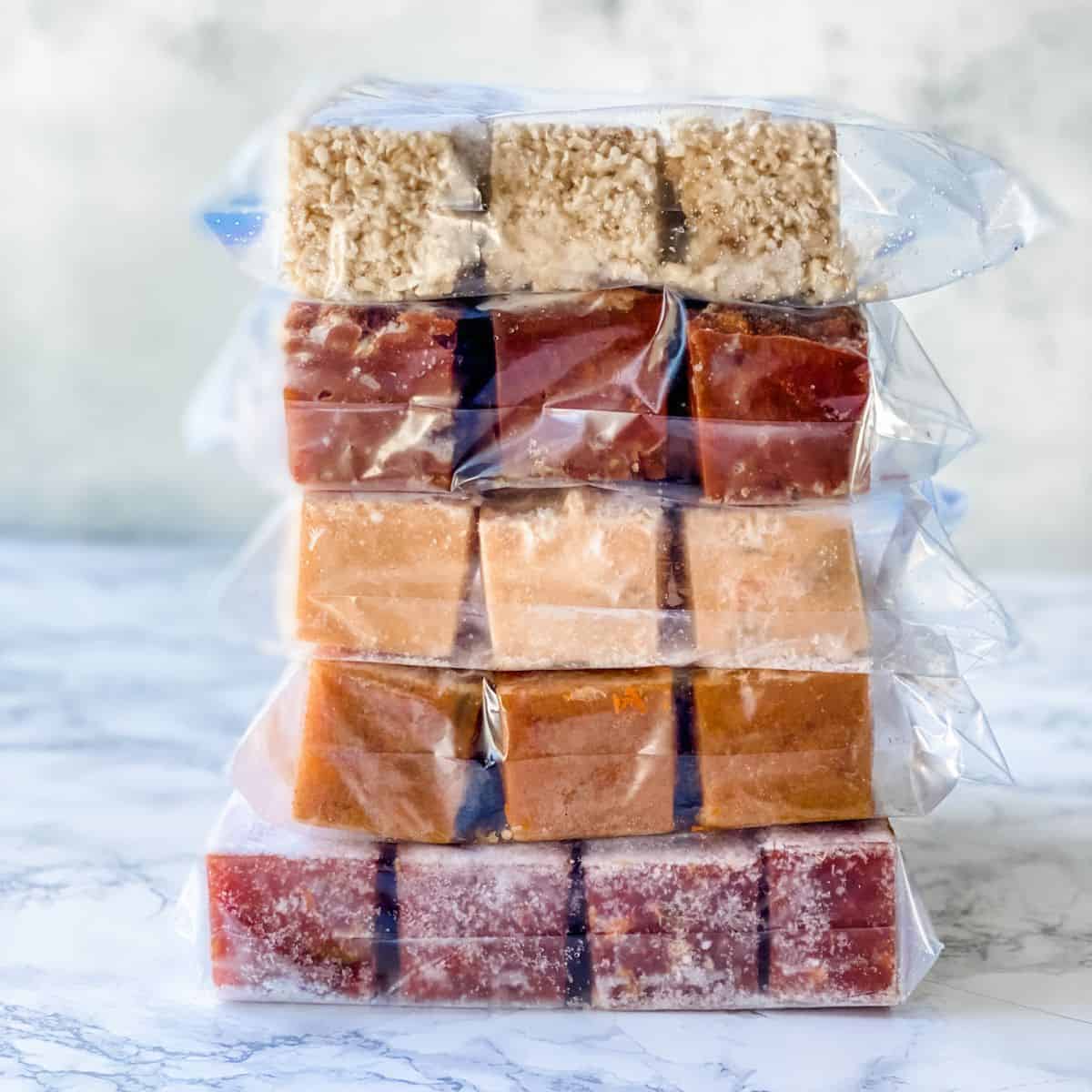 To make the soup beforehand, whip up a batch on the weekend and portion it into individual containers; 16-ounce mason jars work great.
Another option is to freeze portions ahead of time using Souper Cubes. These are handy silicone trays that are portioned out, so you can fill them with soup and freeze them.
Once the soup is frozen, pop the blocks out of the tray and store them in freezer bags. Heat the soup on the stovetop or microwave when you're ready to eat. You can also take a block out the night before and let it thaw overnight in the refrigerator. Check out my post on freezing soup for more tips.
Healthy Chili
I love cooking chili for lunch because it's a complete meal in one bowl – I get my protein, veggies, and healthy fats in one delicious dish! And the best part? You can make chili ahead of time and freeze it just like soup. So, store a big batch in individual portions for quick and easy lunches or dinners.
My favorite healthy chili recipes:
Meal Prep Bowls
A meal prep bowl is a recipe you divide into indivdual portions beforehand and eat throughout the week. It's a great way to ensure you eat healthy and in the right portions. You can have them cold or hot, depending on the recipe and your preference, and I like to think of them as a homemade version of Lean Cuisines!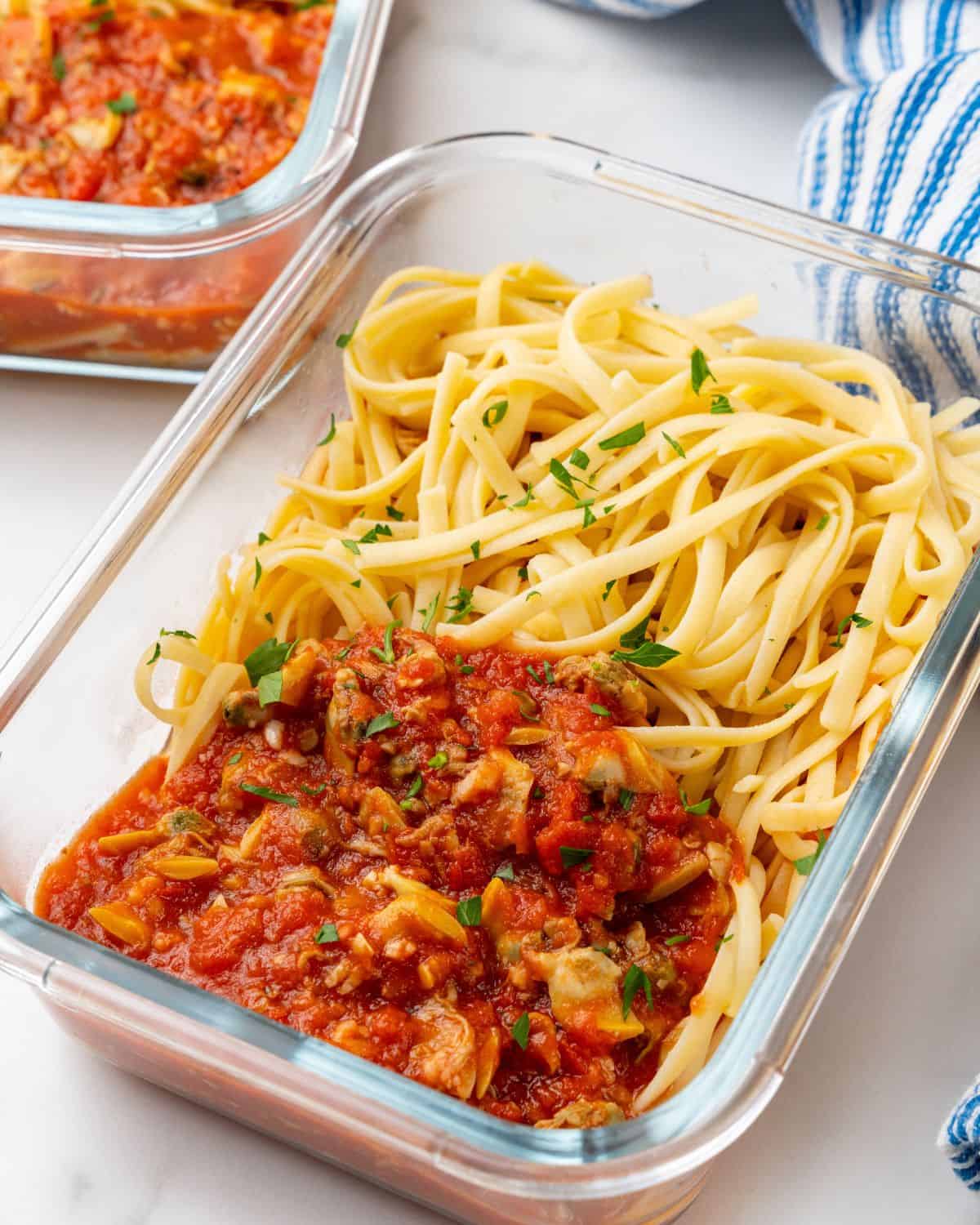 Here are some of my favorites recipe to turn into meal prep bowls:
FAQS
What is a healthy lunch to eat every day?
A healthy lunch should be well-balanced and include lean proteins, healthy fats, and vegetables. Mason jar salads, soups filled with vegetables and lean proteins, and portion-controlled meal prep bowls are great options for a healthy lunch to enjoy daily. These meals can be prepared in advance and are easy to grab on the go, making them a convenient and healthy choice for busy individuals.
Is it OK to eat the same lunch every day?
Absolutely! Eating the same lunch every day can make meal planning and sticking to a healthy eating routine much easier. Many people find that having a consistent lunch routine can help them save time and money while ensuring they make healthy choices. However, it is important to ensure that the lunch you eat every day is nutritious and well-balanced. 
What can I eat instead of sandwiches for lunch?
If you're looking for alternatives to sandwiches for lunch, there are plenty of options. Mason jar salads are a great option as they are easy to prepare ahead of time and can be filled with a variety of fresh vegetables, healthy fats, and proteins. Soups are also a great sandwich alternative, especially if you fill them with many vegetables and lean proteins. Another option is meal prep bowls, a recipe (or batch of ingredients) split into 4-5 individual servings (bowls) for the week. Overall, there are plenty of alternatives to sandwiches for lunch. Experiment with different options to find what works best for you and your taste preferences.
Meal prepping is an excellent way to stay on track with healthy eating and ensure that you always have a nutritious meal ready. With so many options for healthy lunch meal prep ideas, there is no excuse for not having a nutritious and satisfying meal at lunchtime.
Planning and utilizing these tips and recipes can make your meal prep experience efficient and enjoyable while sticking to your healthy eating habits and lifestyle.