This turkey and avocado roll-ups make for the perfect low carb lunch or snack.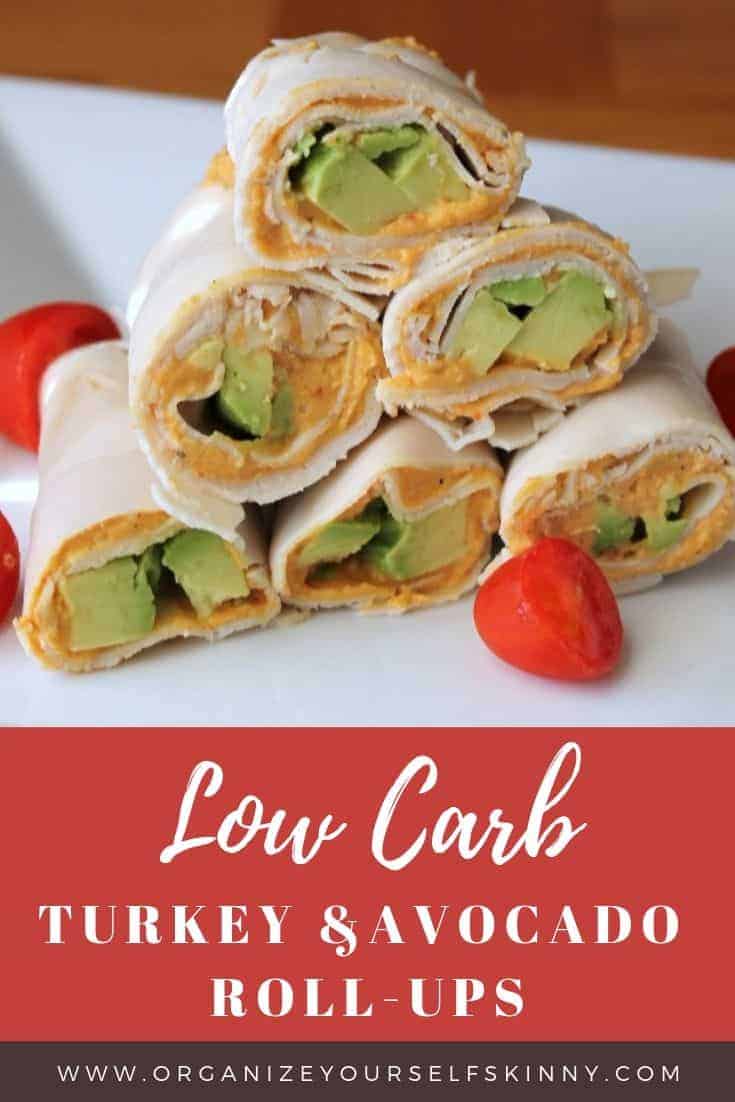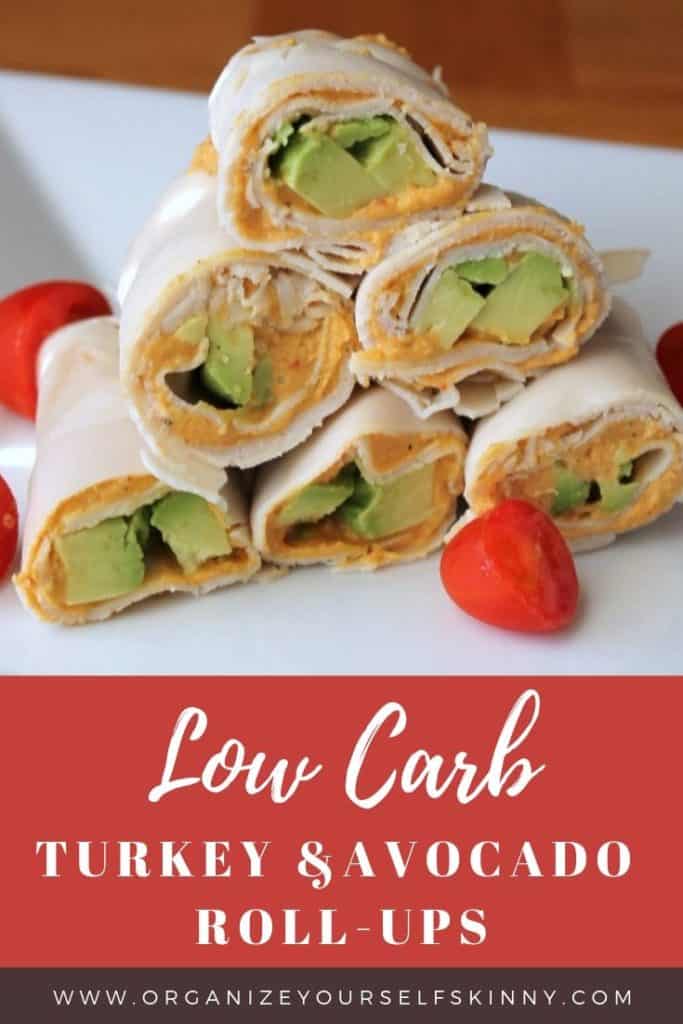 Over the last couple months, you may have noticed turkey rolls popping up on my weekly meal plans. I never thought to post a recipe for them because honestly they are kind of like a "non recipe". However, I recently received a couple emails and messages through Instagram asking how to make my roll ups.
I started making roll ups because sometimes I want a turkey sandwich or wrap for lunch instead of a mason jar salad. The problem is I don't always want the carbs that come along with that. I am by no means anti carb but I definitely try to keep them under control. I feel better when my diet is heavier in fruits, vegetables, and protein and lower in carbs. But that's just me. Anyway, to satisfy my wrap craving I turned to rolling up my favorite ingredients into a slice of turkey. Sometimes I do ham but mostly I enjoy turkey.
I should say that the deli meat I purchase is organic deli meat from Wegmans. It is expensive ($10.99) a pound but in my opinion worth the money. Plus, when you eat a pound over 7 days that comes to only $1.77 a day. And that's if you need a pound. So I think it is worth it to spend a little extra money to eat quality meats.
I like my deli meat sliced very thin. For these roll ups you want the meat sliced thin but not to thin because it needs to be strong enough to hold ingredients. If you find the meat is too thin just use 2 slices.
To make the roll ups you take 1 slice of turkey, spread 1 tablespoon of hummus over the top, add a couple slices of avocado, and roll up. The avocado is so rich and creamy I don't even need cheese or mayo. I love this with chipotle hummus from Wegmans but you can use any hummus you like.
I store the rest of the avocado in a container with lemon juice to keep from browning.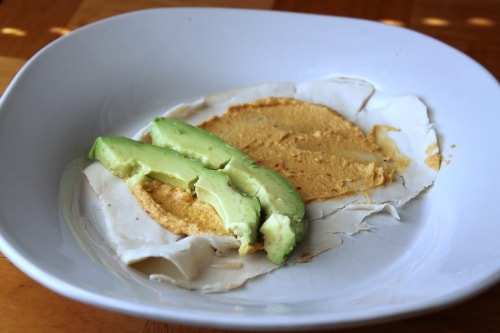 The possibilities with turkey roll ups are endless. Experiment with your favorite meats, cheeses, vegetables, and sandwich fillings. I promise you won't even miss the bread.
I eat these mostly for lunch but I do prepare them for snack too. They make a tasty filling snack that is high in protein and low in carbs. And they are only 100 calories and 3 weight watchers points plus each!
Here is my quick turkey, hummus, and avocado roll up recipe.
Here are some more low carb roll-up recipes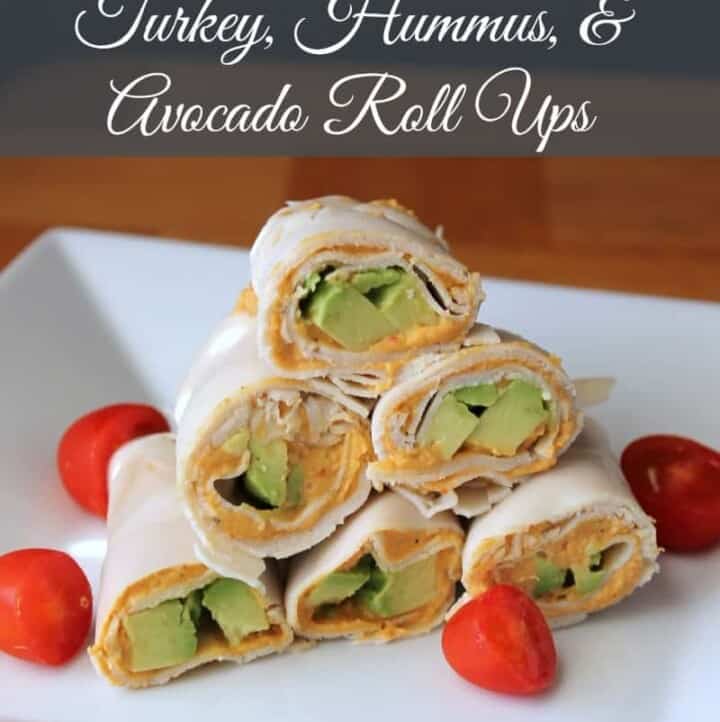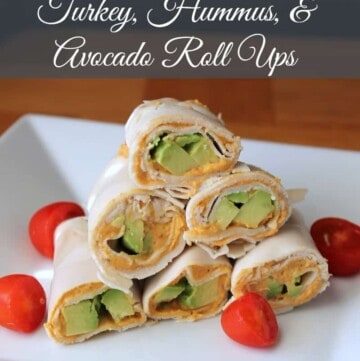 Ingredients
1-2

slices

of turkey

2

slices

of avocado

1

tablespoon

hummus
Instructions
Lay the turkey out flat. If using 2 slices then lay slices onto one another.

Spread hummus on top of the turkey. Add the avocado and roll up.
Nutrition
Serving:
1
g
|
Calories:
100
kcal
|
Carbohydrates:
6
g
|
Protein:
8
g
|
Fat:
6
g
|
Fiber:
3
g
|
Sugar:
3
g