Today, I am going to share with you my ultimate guide to keto meal prep. In this guide, I will be sharing everything from meal tips, supplies to have handy in the kitchen, and even some of my favorite keto recipe ideas. Let's get started!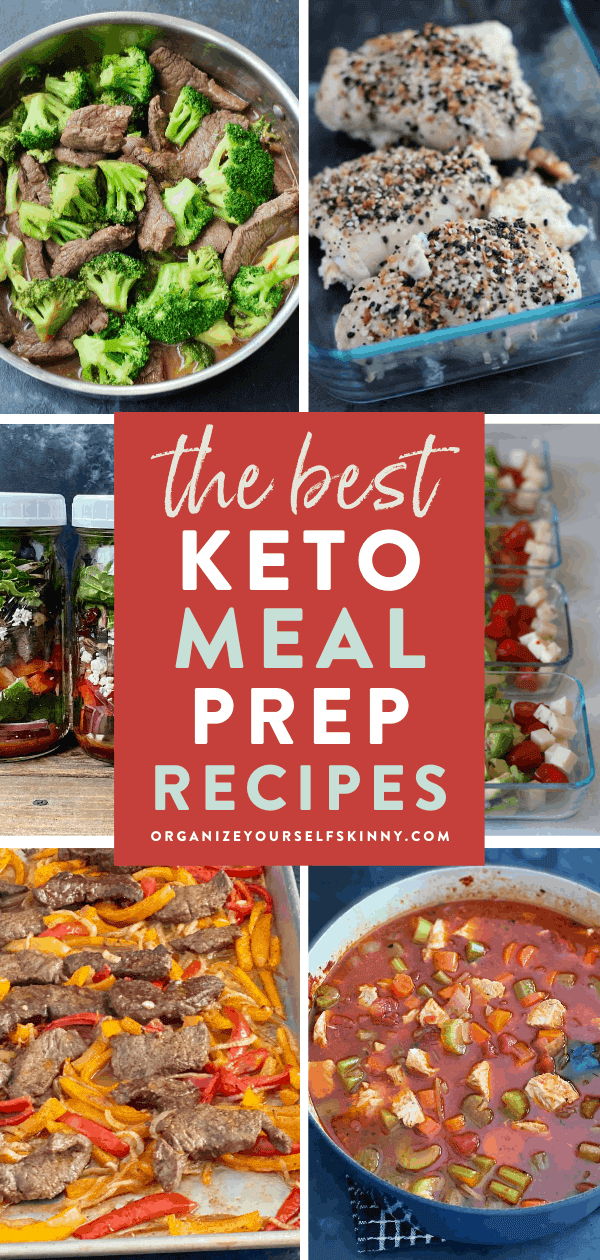 Back in the early days of my weight loss journey, I was able to enjoy all kinds of foods. The only restriction I needed to make was to watch my portions and limit my calories. This means I could enjoy pasta, pizza, rice, and bread while still losing weight. In fact, I lost 30lbs by just tracking my calories.
Oh, the glory days!
As I got older, I noticed that certain foods were starting to affect me differently – and not in a good way. Specifically, carbs and sugar. Often when I ate these foods, I'd get bloated almost instantly and it seemed like all carbs and sugar would make their way to my mid-section and stay there.
Carbs and sugar were starting to create roadblocks to my weight loss efforts.
Over the last year or so, I started to lean more towards a low-carb lifestyle and noticed that whenever I kept carbs under control, I felt so much better. I didn't get stomach aches or bloated and I also looked better!
In the last couple of months, I wanted to take low-carb living up a notch and focus on the keto diet. I'm usually not one for strict diets but I wanted to hyper-focus on removing high sugar creamers from my mornings along with significantly reducing carbs throughout the day but more specifically after lunch.
The keto diet was an eating style that provided a good amount of structure that I needed.
I'm proud to say that after a month of eating a keto-style diet, I'm officially off my coffee creamer. This is HUGE for me because I've never been able to remove high sugar coffee creamer from my diet.
Now, I say keto-style because I wasn't 100% strict. However, I kept my carbs below 50 a day which is a huge improvement from what I was eating.
As I was transitioning to a keto diet, the first thing that became abundantly clear is meal prep is essential. Without meal prep, it's way to easy to fall off track.
So, in this post, I want to share all of my keto meal prep tips, ideas, and recipes.
What Is The Keto diet
Before I jump into my guide for keto meal prep, let me give you a quick and dirty breakdown of keto. It's likely you've heard of keto, and know it has something to with low carb, but not quite sure exactly what it is.
The goal of keto is to get your body into ketosis. This means you are burning fat for energy instead of carbs. This is very effective in helping people lose weight. It's also effective in reducing blood sugar which has been effective in helping people with type-2 diabetes.
It's become a popular diet because not only is it effective but people also feel very full and satisfied eating keto.
Keto is a low carb, high-fat diet. Keto restricts carbs to less than 50 but it's often recommended to stay below 20 carbs. Basically, keto is about as low carb as a diet as you can get.
Keto also allows moderate protein but fat is really the star of the keto diet!
The standard rule is 75% fat, 20% protein, and 5% carbs.
Why Meal Prep Is Essential When Eating Keto
I've said this a million and one times… Meal prep is so important for any healthy lifestyle. If I don't meal prep, then it's very likely I'm going to fall off track by Monday.
Meal prep assures me that healthy foods are ready to eat all week.
So, meal prep is important no matter what type of eating style you follow but it's even more essential when you are switching to a more restrictive diet like keto.
Keto doesn't have a huge amount of food and ingredient options. So if you don't take the time to have the foods in your kitchen and ready to eat, it's going to be very difficult to stay on track.
Also, if you're used to eating carbs, then it's likely your brain, especially in the beginning, is going to want to reach for those comfort food favorites. Meal prep helps to train your brain to start making other food choices.
So, when starting keto, I strongly recommend taking the time to not only plan your meals and snacks but also to meal prep for the week!
How To Make Any Meal Prep Recipe Keto-Friendly
Even though food options are limited on keto, the good news is that most recipes can be made keto-friendly in some way.
Basically, you just need to remove the carbs and sugar. Ha! I know easier said than done!
But, seriously, it isn't that difficult and once you get used to eating the foods without the carbs, it does become easier. And, because the recipes do have fat and protein, they are quite satisfying so you don't even miss the carbs.
While putting together this guide for you, I've found some swaps that make me not even notice the carbs are missing.
Here are some of my favorite ways to make recipes keto-friendly:
Substitute zoodles for pasta. I never thought zoodles would do it for me, but they did. In fact, when I eat zoodles, I truly think I'm eating pasta. You can make your own zoodles using a spiralizer or most grocery stores offer precut zoodles.
Substitute cauliflower rice for rice, quinoa, and grains. Just about any recipe that calls for rice or other grains, you can use cauliflower rice in. I've used it with this beef and broccoli skillet meal and with this chicken and spinach skillet recipe. It turned out delicious!
Substitute cauliflower for pasta or rice in bakes. This one is kind of genius! When I was looking up keto recipes on Pinterest, I came across this idea. All you need to do is substitute about 2 cups of roasted cauliflower for the pasta and continue with the recipe. Seriously, it's amazing!
Substitute cauliflower in mash potatoes. Here we go again with cauliflower. But, it's so versatile and easy to use. All you need to do is boil some cauliflower florets, mash, and add your favorite mashed potato flavors.
Substitute bell peppers for nachos. You can fill bell pepper halves with taco meat and just about any filling. Melt some cheese on top and you have yourself some keto-friendly nachos. Again, you'll never miss the nachos.
Use portobello mushroom caps. These are great for pizza crust substitutions or to stuff with your favorite keto filling and sauces. Check out my keto pizza sauce. One of my favorite ways to stuff them is with a "baked ziti" chicken sausage and ricotta filling. It's so delicious and filling. Even my husband loved it and we never missed the pasta.
Substitute almond flour. This one is a little trickier with baking but it works great with breading chicken for chicken parmesan or using it as a thicker in cheese sauces.
Use a sugar substitute. Personally, I don't use sugar substitutes because they leave an aftertaste that I can't get rid of and they give me a headache. So, I'd rather leave the sugar out completely. Also, thankfully, I don't have a sweet tooth (carbs and salt are my nemeses). However, many people do and have found sugar substitutes to be super helpful on keto.
Simply leave the carbs out. We are so accustomed to including carbs with every meal it seems very foreign to actually leave them out. However, all of the recipes I make taste delicious without the addition of carbs. Just give it a try!
Keto Pantry Essentials
Having these items on hand in my pantry will make it so much easier to build keto meal recipes and stay on track.
Almond flour
Coconut flour
Sugar substitute
Chia seeds
Flaxseeds
Pure vanilla extract
Hot sauce
Mustard
Mayonaise (check for added sugar)
Salad dressing (check for added sugar)
Coconut oil
Olive oil
Nuts and seeds
Avocados
Olives
Cheese sticks or any cheese
Natural nut butters (no added sugars)
Canned tuna, chicken, and salmon
Having prepared keto-approved snacks such as turkey sticks, jerky, cheese crisps, and pork rinds really helps to have on hand. I even did a whole post on the best store-bought keto snacks. Check it out for ideas!
Supplies To Make Your Keto Meal Prep Easier
These are some of the supplies I have accumulated and have on hand when I meal prep on Sundays!
The Best Meal Prep Containers
Last but not least- With keto meal prep, you're going to need meal prep containers. I put together a post on the glass meal prep containers I use all the time which you can read it here.
But, here's a quick list of my favorites:
My Favorite Short Cuts For Keto Meal Prep
While I try to make everything homemade as much as possible, there are a few shortcuts I like to take from time to time to make my meal prep go faster.
Purchase premade zoodles, cauliflower rice, and other clean and cut bagged vegetables. Yes, it a little more expensive to do it this way but when you're short on time, this works out great.
Purchase store-bought keto snacks. Sure, making homemade is always best but there are many great store-bought options available for keto snacks. Keto snacks can be purchased at any grocery store or online from Thrive Market.
Put together a snack bin. I find it so helpful to have all my snacks in one place. This way I can easily throw together lunches and no when I'm running low.
Purchase frozen or prepared keto meals. Many brands have gotten on board with keto-friendly meals. You can purchase everything from frozen cauliflower mash to keto frozen entrees. Also, you can have prepared keto meals delivered to your door with meal kit companies like Fresh n Lean.
Purchase a keto meal kit. When I started keto, I struggled with variety because I wasn't sure what to make besides the basics. For the first couple of weeks, I used Green Chef Keto Meal Kit. Green Chef offers keto meal kits that are easy to prepare and delicious. Also, you can prepare these recipes ahead of time making it perfect for meal prep.
Use a meal planning service. Emeals is an online meal planning service that offers weekly keto meal plans. The recipes are tasty and easy to make. If you struggle with ideas, then having a keto meal plan delivered to your inbox every week could be helpful to you. You can look at a sample meal plan here!
Keto Meal Prep Recipes
Let's go over some of my favorite keto meal prep recipes. Like I said earlier, just about any recipe can be made keto-approved with the suggestions above.
These recipes are so delicious. You have to try them!
Breakfast
These egg bakes are filled with vegetables and protein making it perfect to keep you full all morning. Best of all- they are easily customizable and very low-carb friendly!
Broccoli Egg Bake
This Broccoli Egg Bake is a high protein, low carb breakfast recipe perfect for meal prep or serving a crowd.
Check out this recipe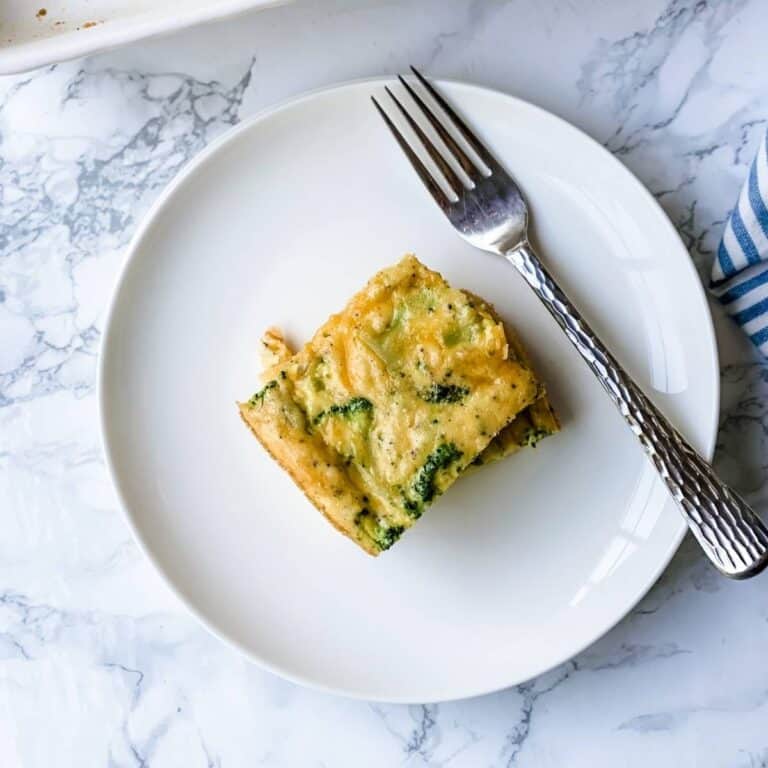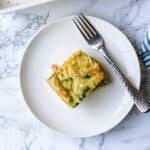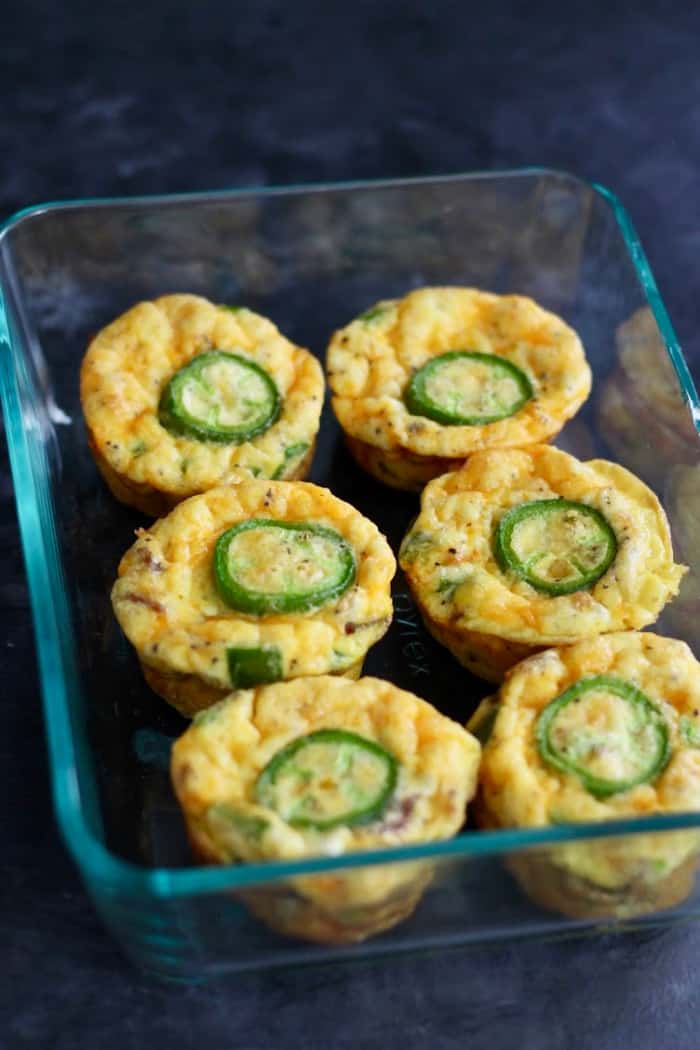 Lunch
All of these recipes can be made ahead of time for an easy 'grab and go' lunch all week.
Enjoy the egg, chicken, and tuna salads as they are or eat with cut-up vegetables for extra fiber. The soups can be frozen into portions using the super cubes I talked about earlier.
This makes it so easy to get your freezer stocked with lunches (or dinners) for the month.
Greek Chicken Salad in a Jar
This Greek Chicken Salad in a Jar is the low carb lunch recipe you've been waiting on. This delicious healthy salad recipe has all your favorite Mediterranean toppings to enjoy on the go! It's made with a homemade greek dressing and filled with fresh vegetables, tangy feta cheese, and lean chicken breast to keep you full all afternoon. Make 4-5 jars on Sunday to enjoy all week for lunch!
Check out this recipe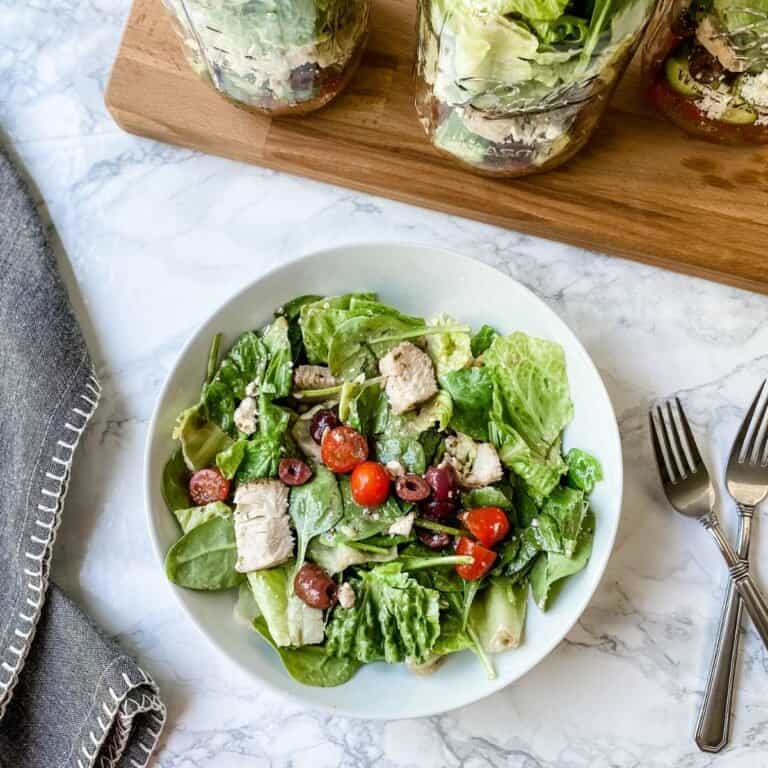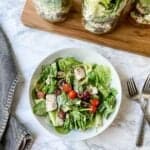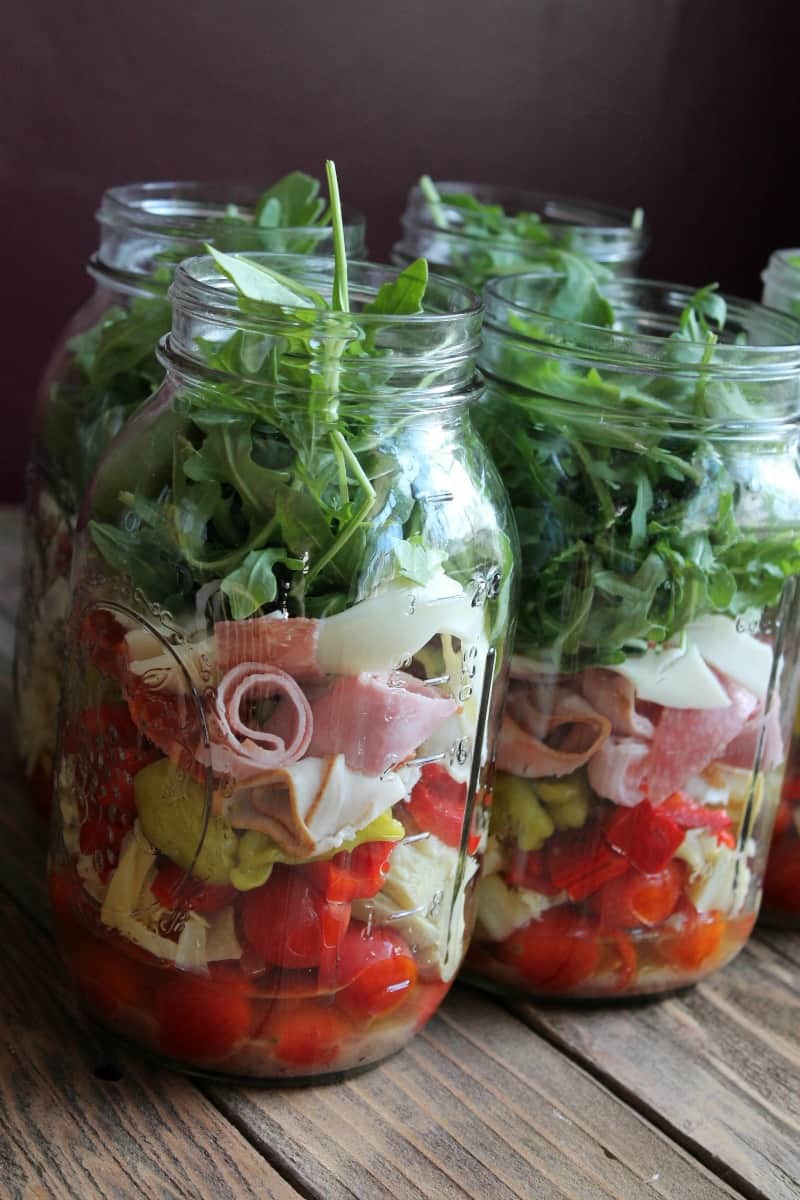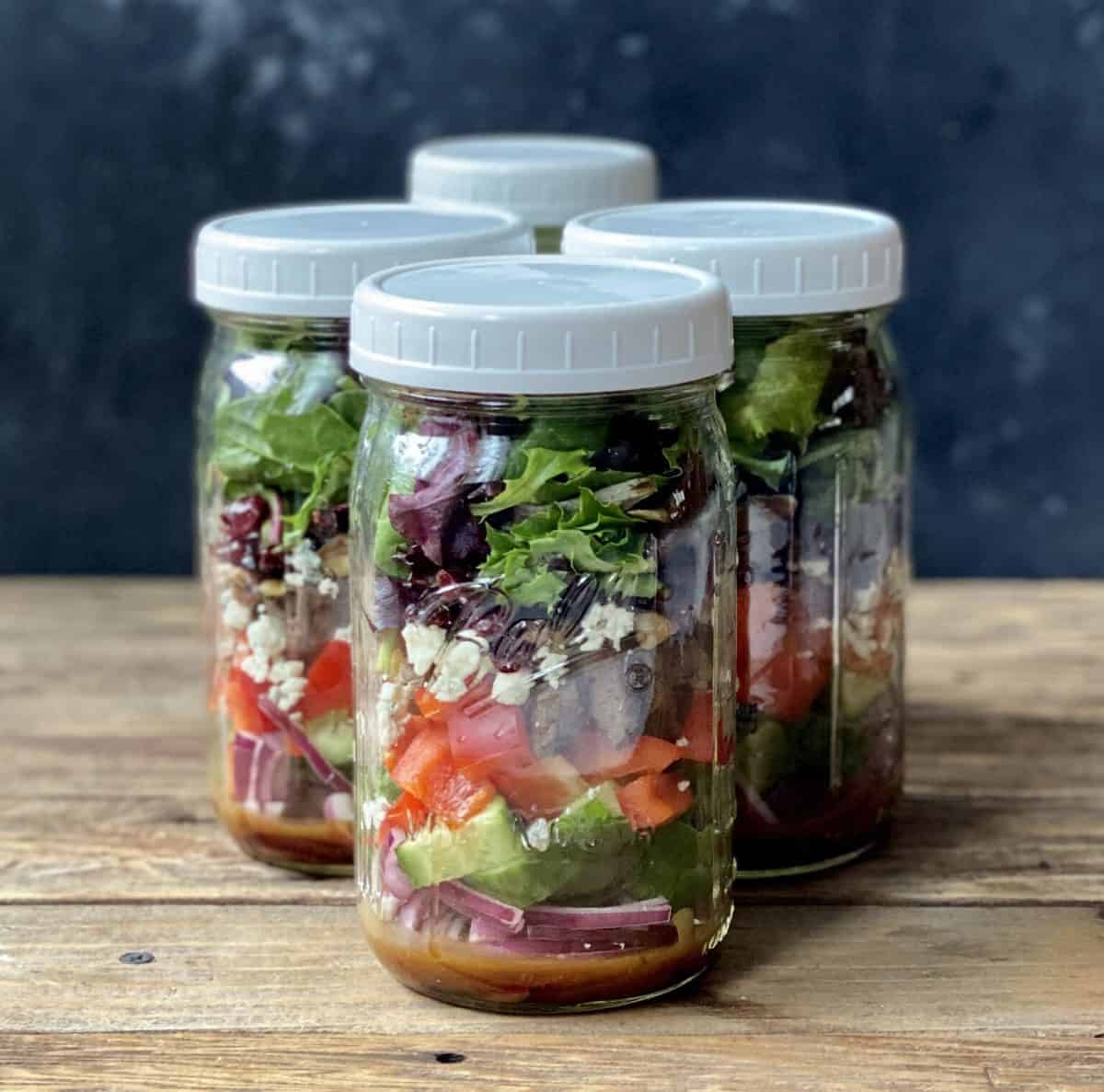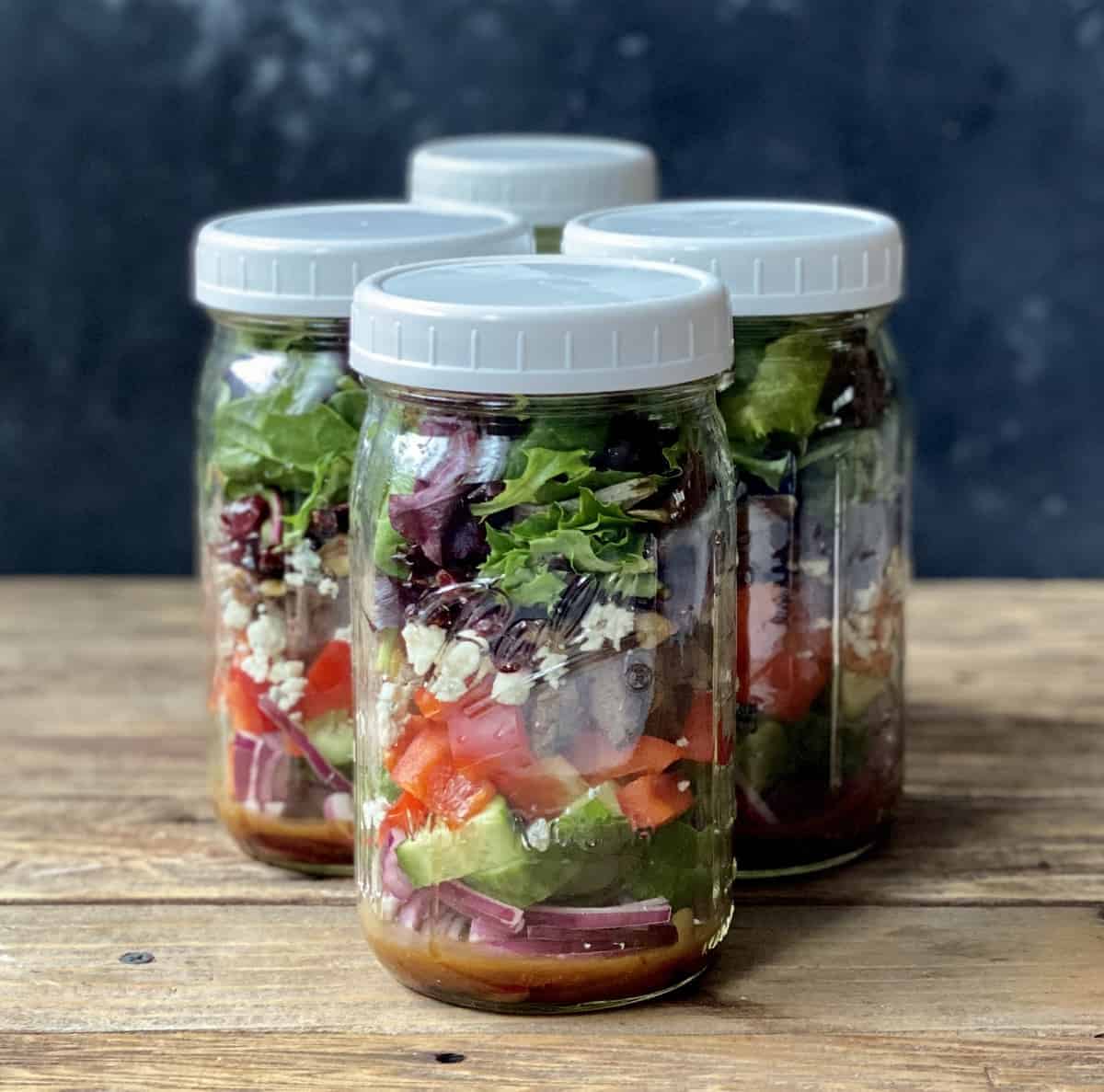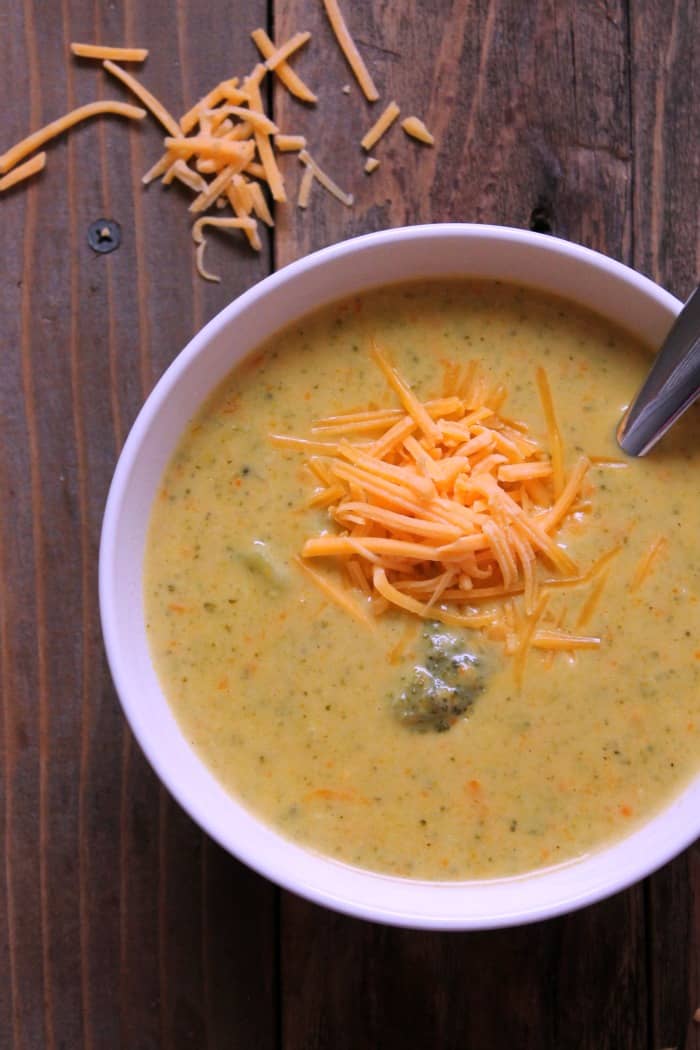 Dinner
So many options for dinner! Again, use all the substitutions I talked about earlier to make any recipe keto-approved.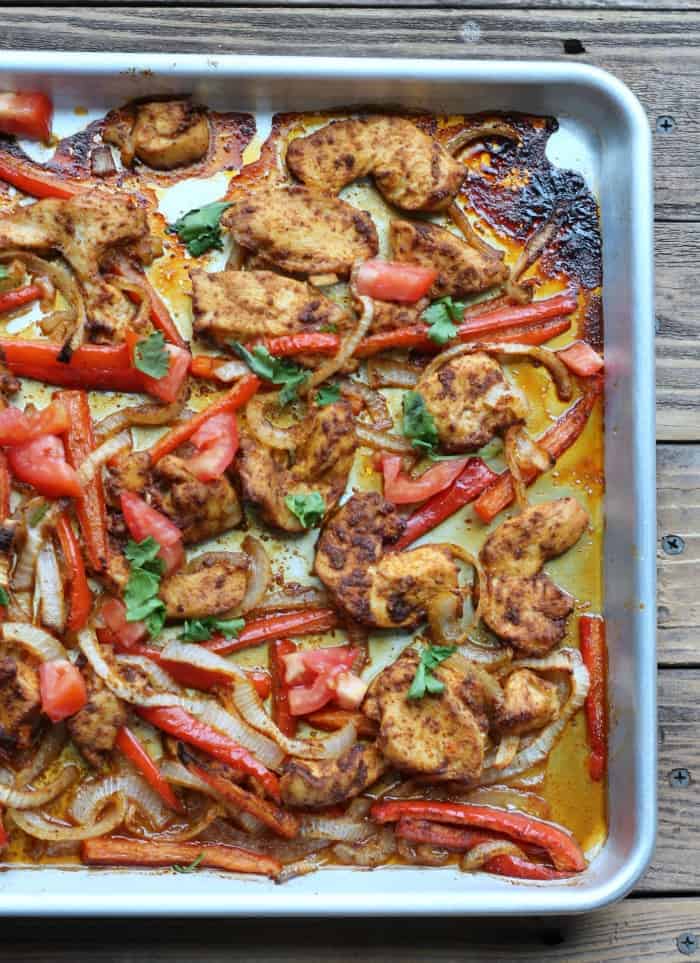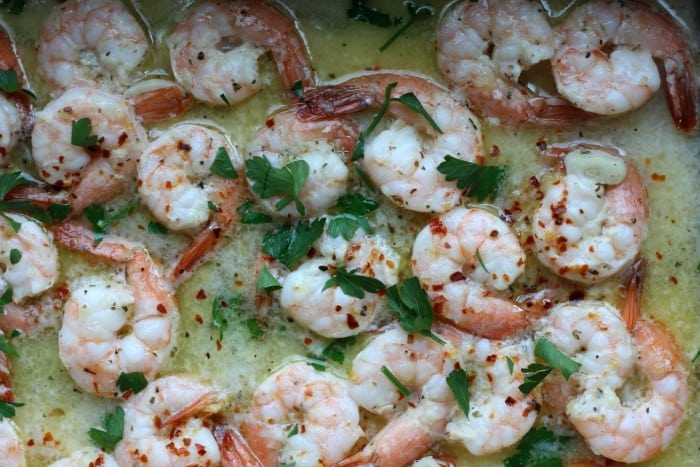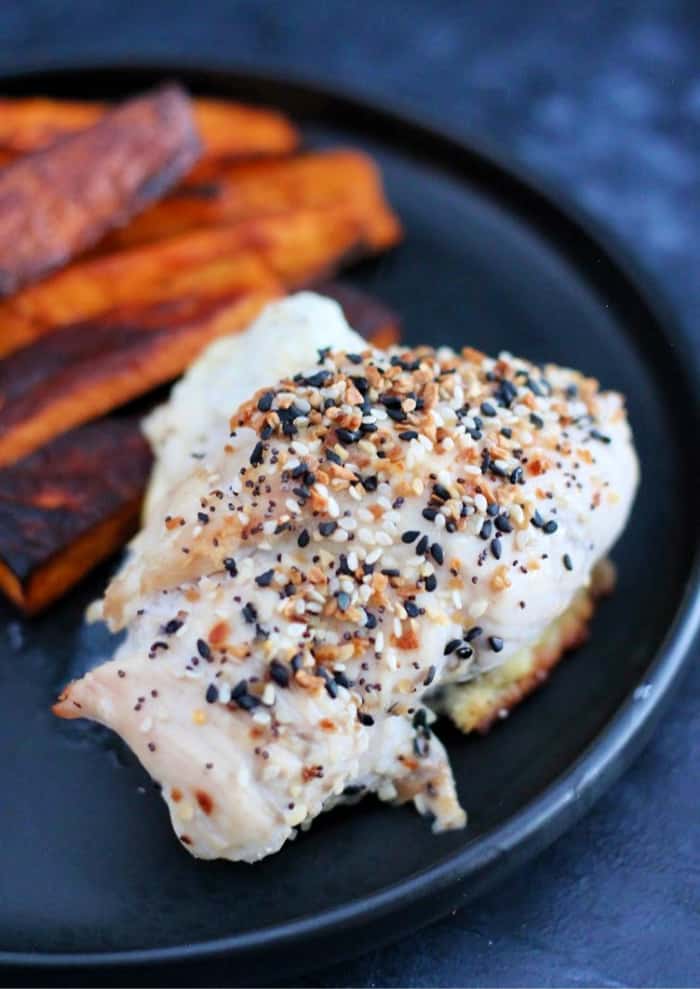 All of these recipes and tips will help make your keto meal prep go smoothly and quickly. Share a picture and tag me on Instagram or Facebook if you decide to try any of these recipes!