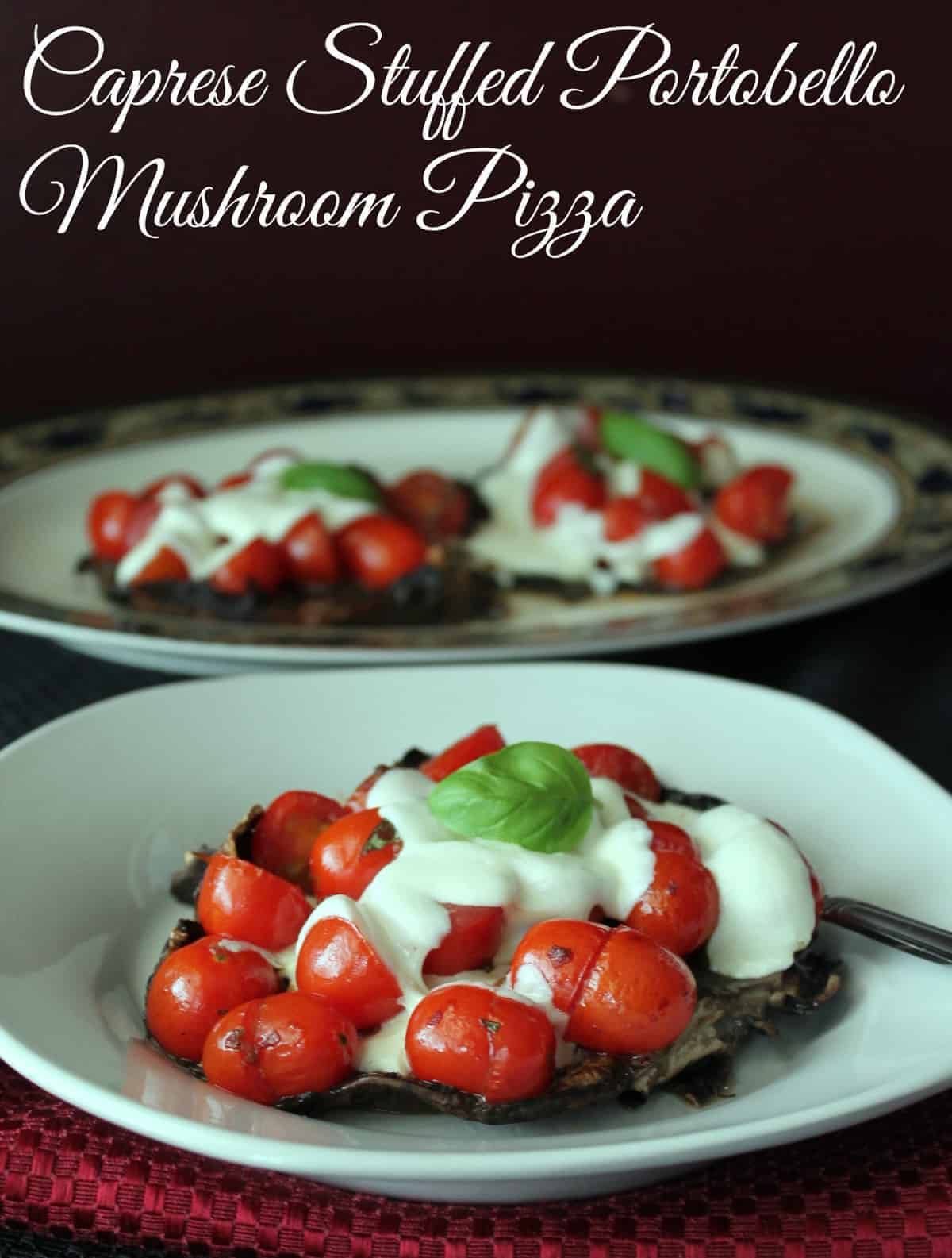 You do not have to do an in-depth search on this here blog to figure out that I am a huge pizza fan. I knew very early on in my weight loss journey that if I was going to actually lose weight and succeed at sustaining my weight loss I needed to figure out a way to incorporate pizza into a healthy lifestyle.
So far I think I have been pretty successful with that. Most of the time when I want pizza I prepare it homemade with my own crust or by using pita pizzas or Naan bread. This helps to control the ingredients as well as the portion.
Lately I have been experimenting with a more low carb take on getting my pizza fix. As much as I love the pizza crust I know that adds a lot of carbs and calories to my dinner that ultimately makes me feel weighed down. My first take on a low carb pizza style recipe was the Pizza Stuffed Chicken Breasts I made a couple weeks ago. These were a huge hit in my house. Even without the crust I felt I got my pizza fix and was completely full and satisfied after eating these.
This time around I decided to test out a "crustless" pizza using Portobello mushroom caps. I have seen this done for a long time now on Pinterest and wanted to give it a shot. How did us foodies ever survive without pinterest – so many cool ideas. Anyway, I did not want to use traditional pizza toppings because I just used those in my chicken recipe. So, with summer right around the corner and gardens soon to be filled with tomatoes and basil I thought it would be fitting to make a caprese pizza.
I kept it very simple by combining cherry tomatoes, olive oil, balsamic vinegar, garlic, and basil. Then I removed the stems and gills from the Portobello mushrooms. This I found to be a little tricky process because the mushrooms were a bit more fragile than I thought so just make sure to take your time.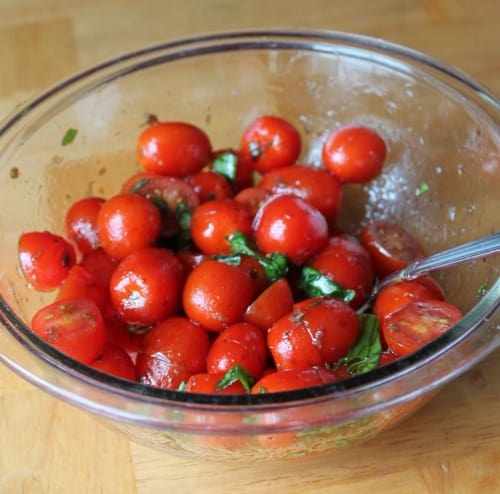 To keep the tomatoes in place try to find mushrooms that have higher sides.
Originally, I planned on making 4 mushroom pizzas. Well the mushrooms I purchased were pretty big so the caprese mixture I put together was enough to only fill 3. If you get smaller mushrooms you will be able to get 4 pizzas. However, keep in mind with the 3 pizzas these are pretty big and can probably be cut in half depending on what else you will eat with them. Nonetheless, the nutritional information I figured out is for 1 pizza the way I made it.
I cooked the mushrooms and tomatoes together first for 15 minutes. Then I added the cheese and cooked another 5-7 minutes. I knew the cheese would melt fast and I wanted to give the tomatoes and mushrooms enough time to cook.
After the mushrooms cook they do release some water and shrink a bit so it might get a little messy. However, once the cheese is melted that helps to bind all ingredients together.
These Caprese Stuffed Portobello Mushroom Pizzas were delicious. Scrumptious! I absolutely loved them. The tomatoes and mushrooms roasted nicely as they cooked and took on the scrumptious flavors of the balsamic vinegar and garlic. Top that with fresh mozzarella and oh mama it was good. I did not even miss the crust at all. I will definitely be testing out different pizza recipes using Portobello mushrooms as the crust.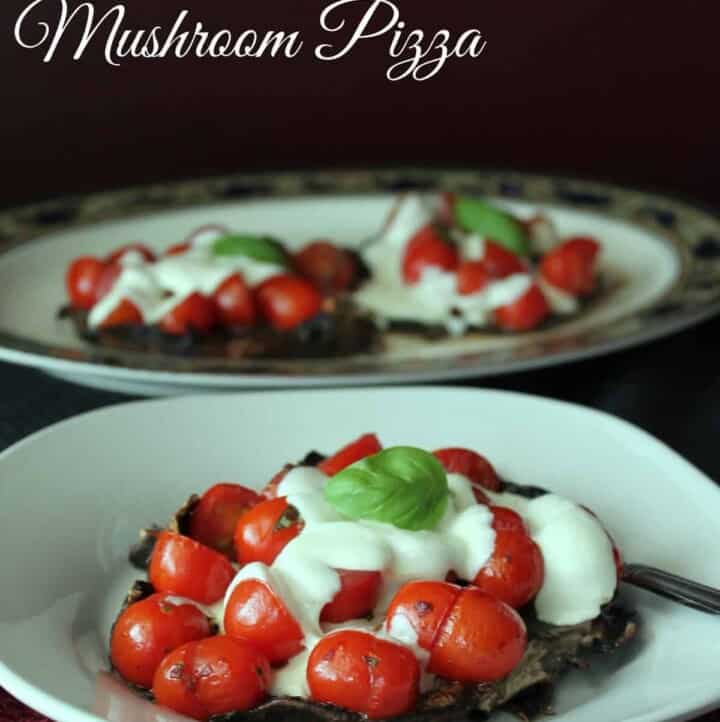 Ingredients
3

large portobello mushroom caps

stem and gills removed

1

quart

cherry tomatoes

halved

1

clove

garlic

grated or finely chopped

2

tablespoons

extra virgin olive oil

1

tablespoon

balsamic vinegar

6

small basil leaves

finely chopped

dash salt and pepper

3

1 ounce slices of fresh mozzarella
Instructions
Preheat oven to 375 degrees.

In a bowl combine cherry tomatoes, garlic, olive oil, balsamic vinegar, basil, salt, and pepper. Mix until combined.

Divide tomato mixture among portobello mushroom caps. Cook for 15 minutes or until tomatoes and mushrooms are soft.

Add cheese and cook 5-7 or until cheese is melted.
Notes
Make ahead instructions.
The caprese salad can be made ahead of time. Fill mushroom caps the night you want to eat and continue with cooking instructions.
Nutrition
Serving:
1
g
|
Calories:
275
kcal
|
Carbohydrates:
23
g
|
Protein:
11
g
|
Fat:
14
g
|
Sugar:
7
g