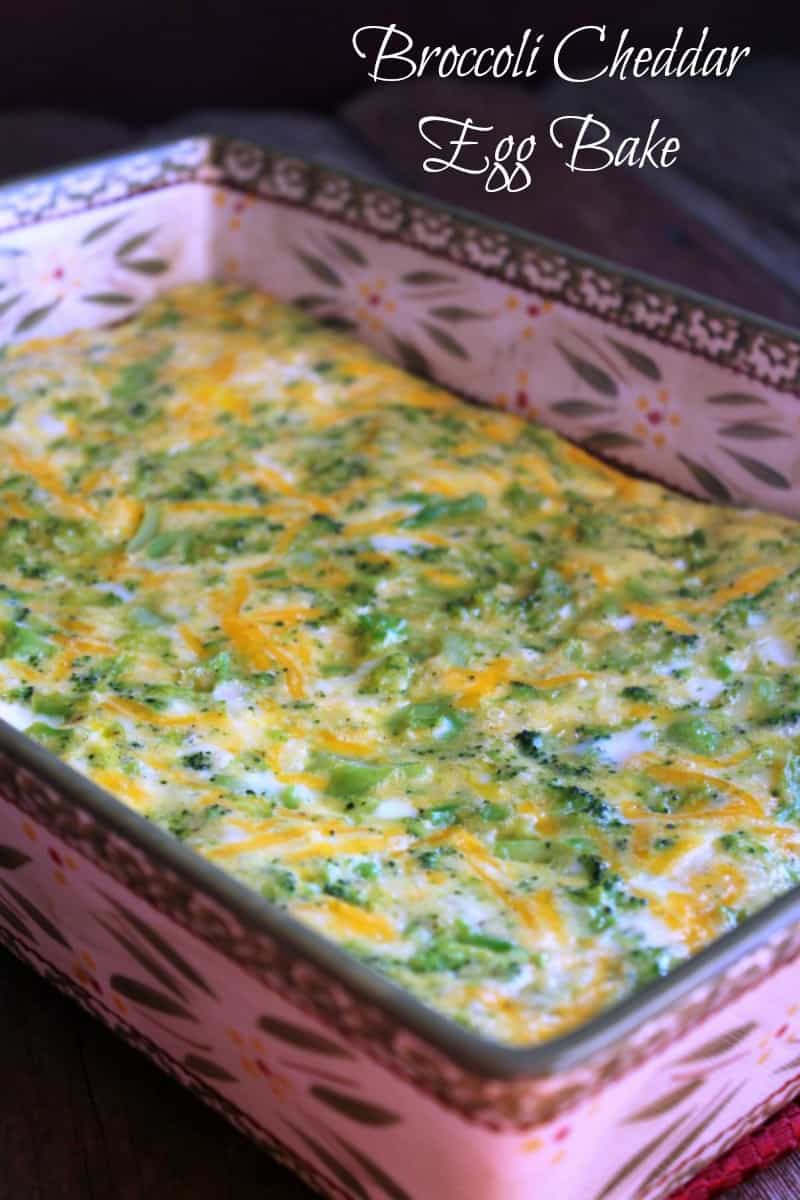 Egg bakes or oven omelets are the easiest recipes to make for a crowd. Just whisk together some eggs and other ingredients, bake for about 35 minutes, and you have a delicious breakfast or brunch dish. These are also great to prepare ahead of time for breakfast during the week. After it cools, cut into servings, and store in the refrigerator or freeze.
I love broccoli and cheese omelets so I decided to make an egg bake with the same ingredients.
I started with 12 whole eggs. If you want to leave some of the yolks out you certainly can do that. I also had readers tell me they use egg beaters for egg bakes and that works well to. Egg bakes are easily adaptable so use what you like.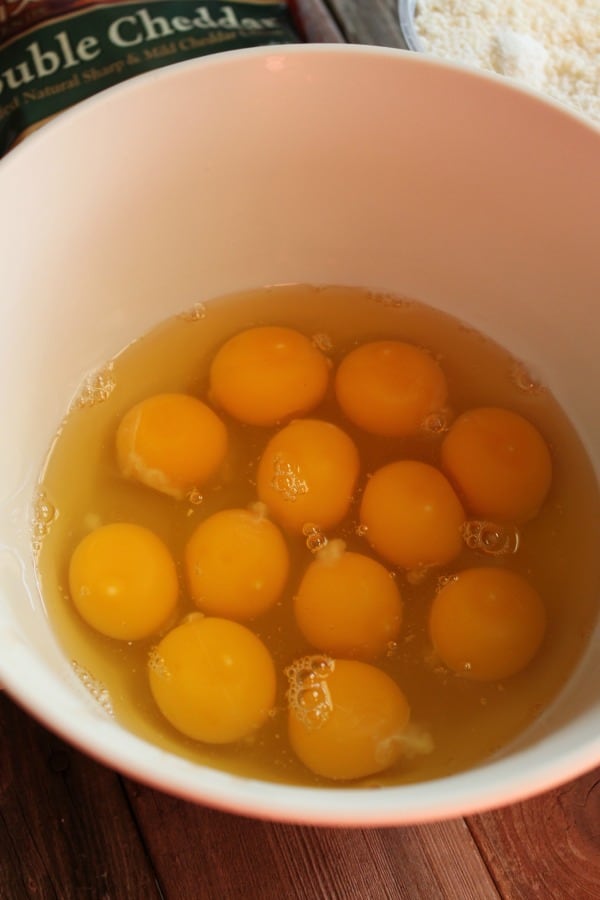 Then I whisked in the seasonings and milk. I used grated parmesan, granulated garlic, onion powdered, salt, and pepper. The first couple times I made this I did not use a lot of seasoning and it was very bland. I love the seasoning I use now. It goes perfect with the broccoli.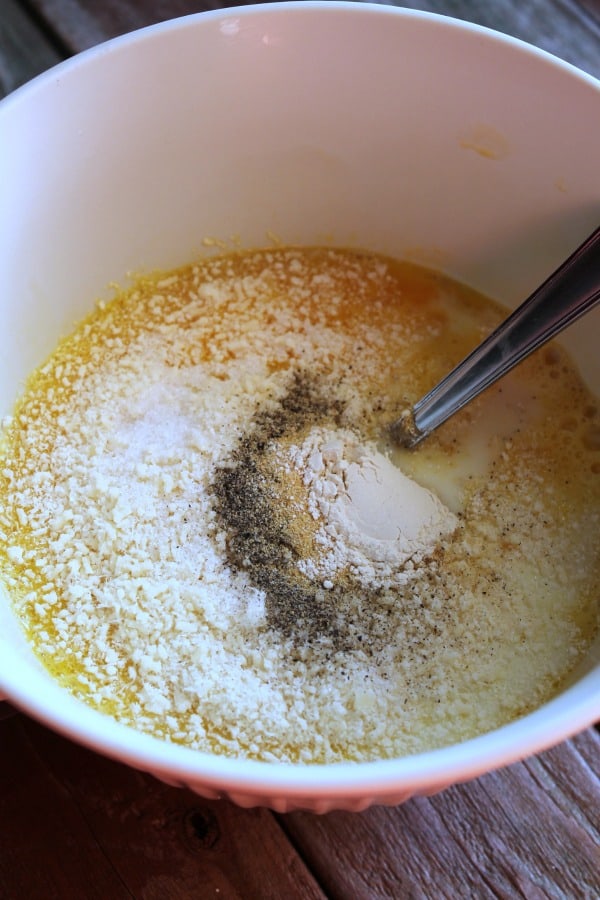 After the seasonings and eggs were mixed together I stirred in the broccoli and shredded cheddar. My daughter suggested that I chopped the broccoli into very small pieces because that is what kids prefer. Who am I to argue? I think it also helps with distributing the broccoli throughout the dish. Also, I use frozen organic "steam in bag" broccoli florets. Using frozen broccoli brings this dish together very quickly. If you prefer fresh then use that. Regardless of what you use just make sure all the water is strained out.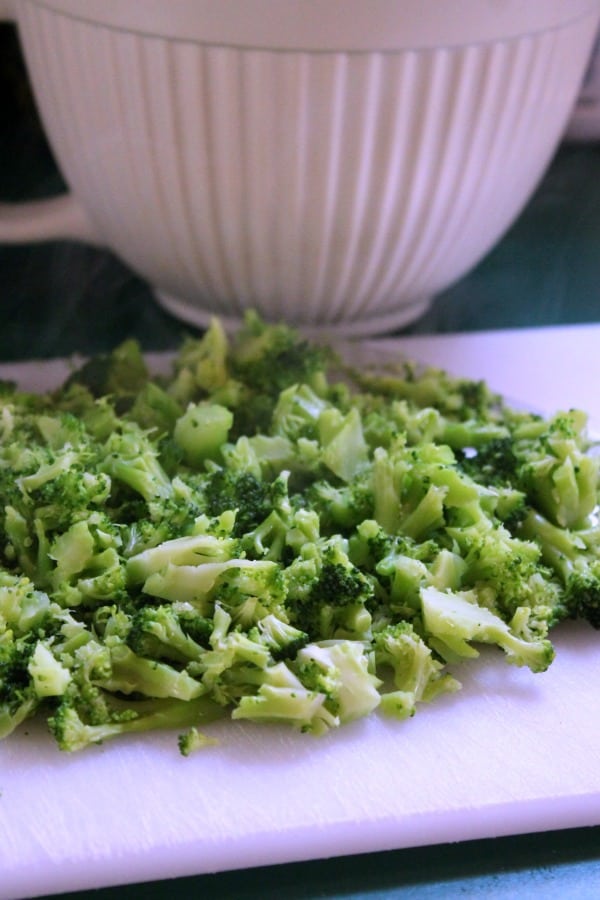 Once all the ingredients were combined I poured them into a 9 x 13 baking dish sprayed with cooking spray and baked for 35 minutes. If you are serving this to a crowd you can serve right away.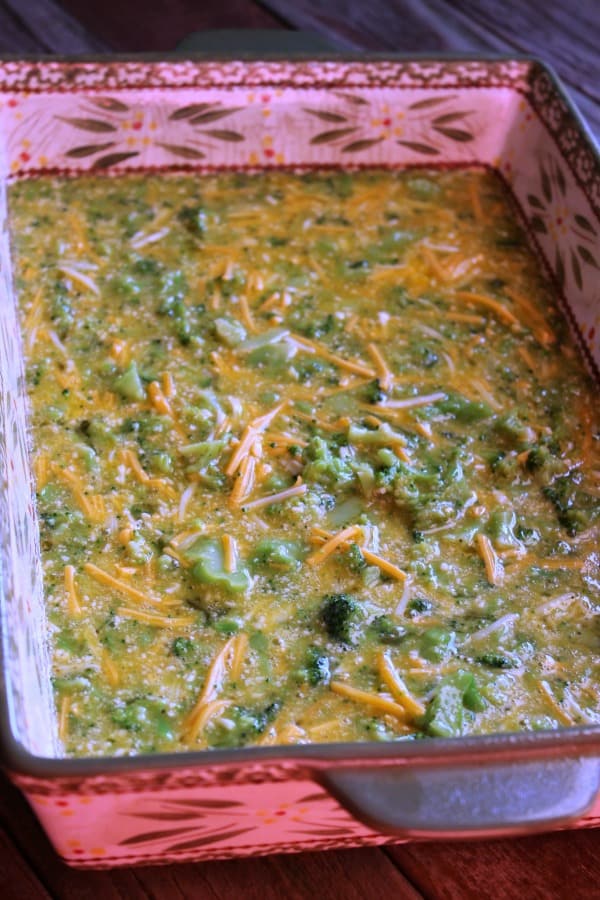 I cut up into 12 pieces and stored in the refrigerator for breakfast this week.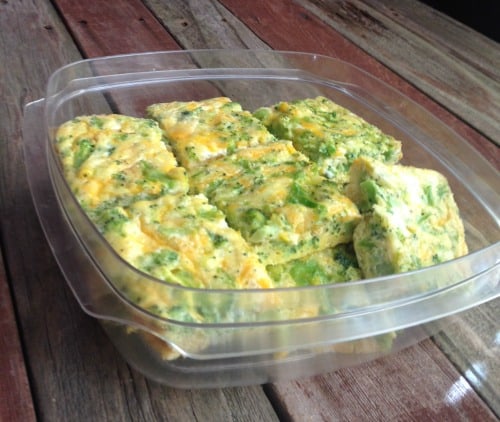 This is probably my favorite egg bake recipe to date. I love the broccoli and cheddar together. The flavors are great. You can eat this as is or serve with toast or bagel. It is only 138 calories and 4 weight watchers points plus per serving.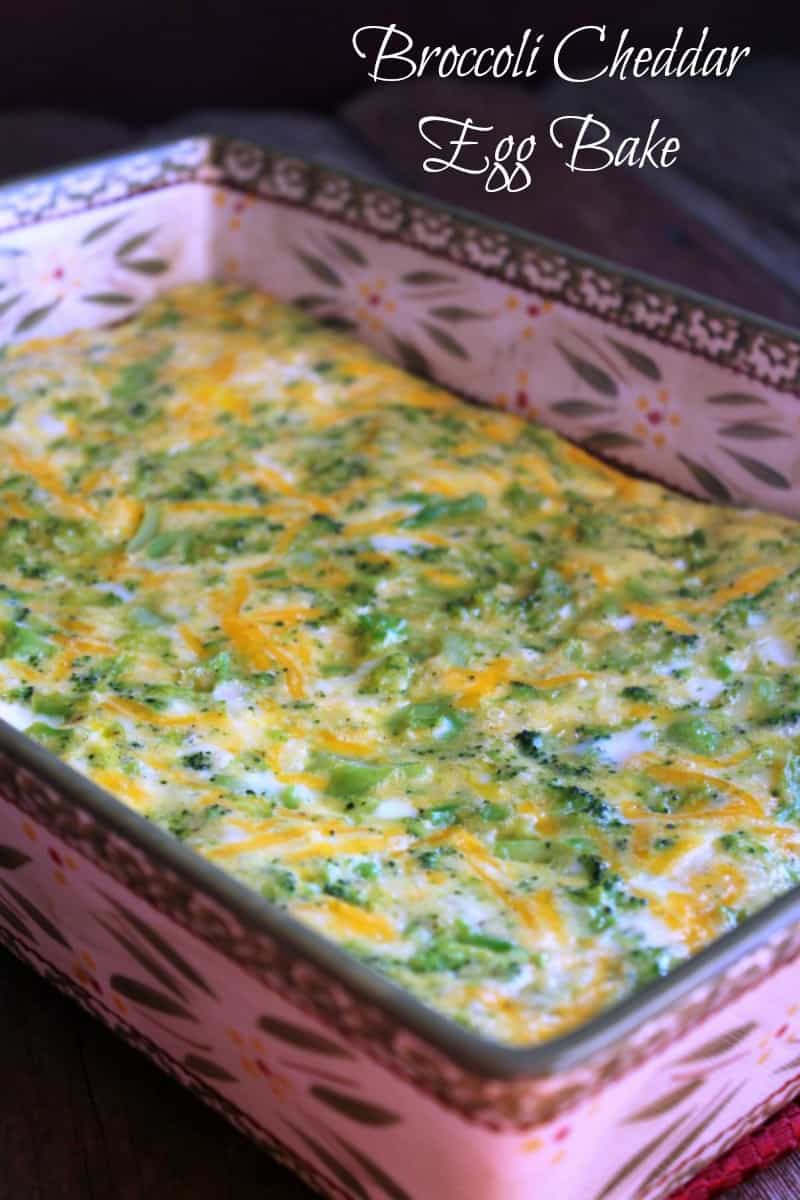 Ingredients
12

eggs

¼

cup

milk

¼

cup

grated romano cheese

1/2

teaspoon

sea salt

½

teaspoon

black pepper

1

teaspoon

granulated garlic

1

teaspoon

onion powder

1

12-ounce bag frozen "steam in bag" broccoli florets, cooked and chopped into small pieces

1 ½

cup

shredded cheddar cheese
Instructions
Preheat oven to 325 degrees

Crack 12 eggs into a medium bowl and whisk together until all the yolks are broken.

Whisk in milk, romano cheese, salt, pepper, granulated garlic, and onion powder until all ingredients are combined.

Stir in broccoli and shredded cheddar cheese.

Pour ingredients into a 9 x 13 baking pan coated with cooking spray.

Bake for 40 minutes or until the center is set.

Cut into 12 pieces and serve.
Notes
This recipe can be prepare ahead of time in a few different ways. First you can prepare the ingredients the night before to bake in the morning. Add on about 5 -7 minutes to the cooking time.
You can cook completely, cut into squares, and store in the refrigerator. Warm in the microwave.
Last, you can freeze the cooked egg bake servings. Individual wrap squares in plastic wrap and freeze. These are best when taken out to thaw overnight in the refrigerator. Warm up in the microwave.
Nutrition
Serving:
1
g
|
Calories:
138
kcal
|
Carbohydrates:
9
g
|
Protein:
11
g
|
Fat:
9
g
|
Fiber:
1
g
|
Sugar:
4
g