Spinach, tomatoes, and feta fill this greek-inspired egg bake prepared in a muffin pan to create the perfect portion.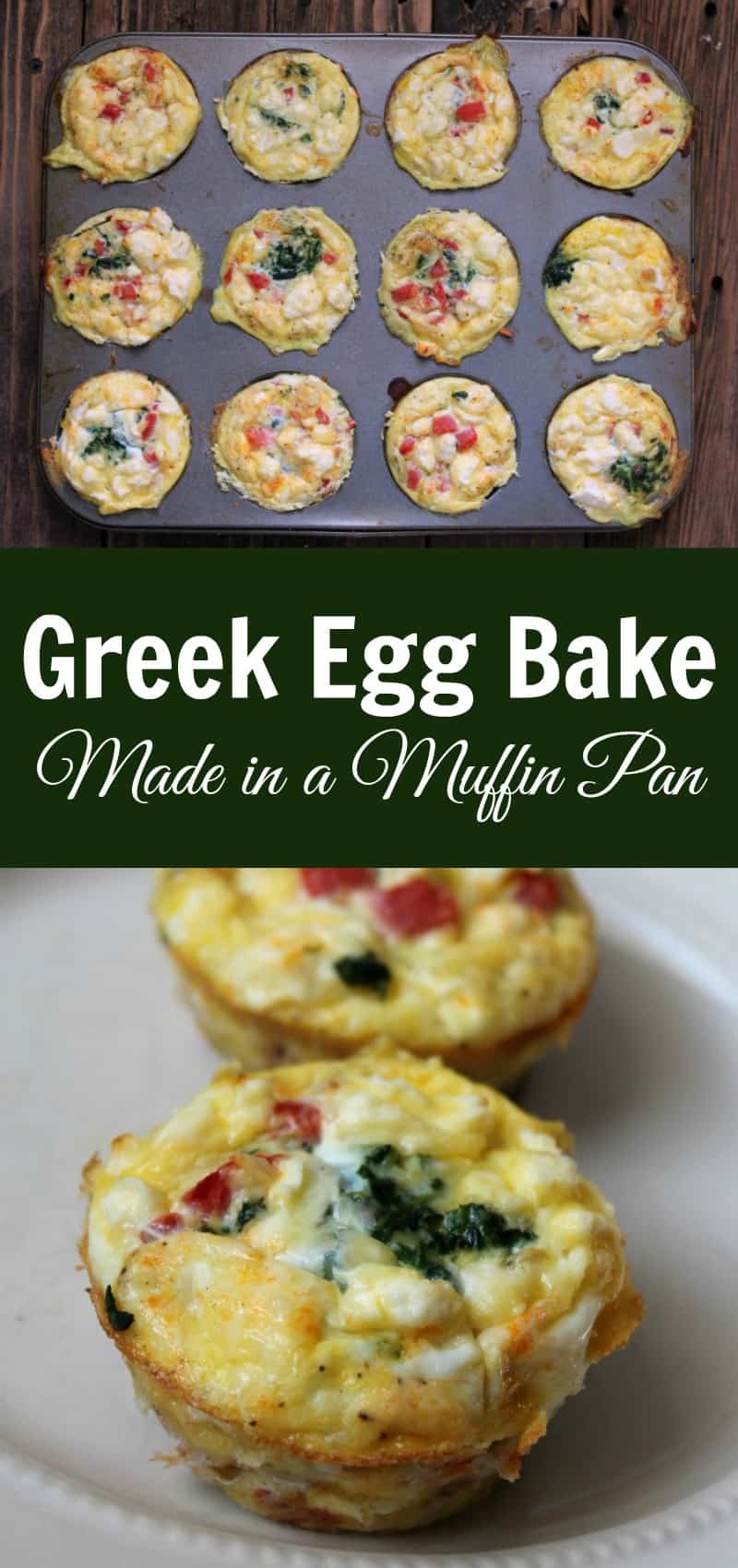 Greek-inspired recipes are some of my favorites. Over the years I've made a few… Greek Chicken Mason Jar Salad, Spinach and Feta Stuffed Chicken Breast, Greek Quinoa Breakfast Bowl, Greek Quinoa Salad, and Greek "no bread" Roll Ups. I cannot resist the delicious salty flavors of feta cheese and olives intertwined with spinach and tomatoes. YUM!
You'd think I exhausted all the different greek combinations one could make with feta and spinach. Nope. I decided to created another Greek-inspired breakfast recipe.
I made a spinach and feta egg bake a few years ago. This recipe is simple and good but I wanted to give it a few tweaks and cook it in a muffin pan for portion control.
The first tweak I did was use 1/2 whole eggs and 1/2 egg whites. Back in the day I would use all whole eggs. I had an issue with throwing out egg yolks and to be honest I didn't think it made a real difference with calories or fat. I was wrong. Using 1/2 eggs cuts the fat and calories tremendously. According to My Fitness Pal this is the difference. That's huge!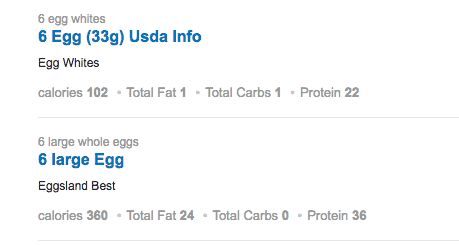 I also discovered using egg whites for half the eggs makes no difference in the taste or quality of a recipe like this so moving forward I will using half egg whites and save those calories for something else.
I seasoned this Greek egg bake with granulated garlic, onion powder, salt, and pepper. Simple ingredients you probably have on hand.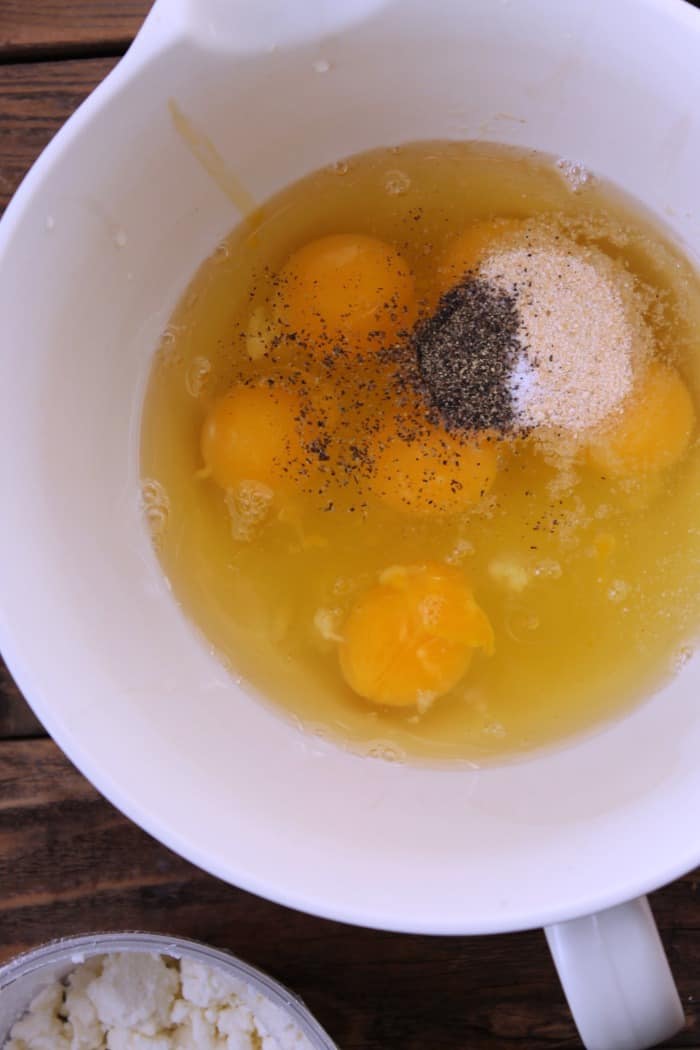 I was going back and forth with the spinach. At first, I thought about sautéing baby spinach but that was too much work. Then I thought about frozen boxed spinach but that seemed like it would get messy. Then I found "steam in a bag" frozen spinach. Bingo! I love "steam in a bag" veggies. Makes my life much easier and I'm not above using it. This worked out perfectly because it only took about 6 minutes to steam and it was ready. Well, kinda. Before adding it to the recipe you MUST squeeze out as much water as possible. I place the cooked spinach into a mesh strainer and squeezed out about 1/2 cup of liquid. If you don't have a mesh strainer I recommend purchasing one. You can get a set of 3 different sizes from Amazon for under $13 bucks. 
After I drained the liquid I divided the spinach among the muffin cups. At first I thought about mixing all the ingredients together before pouring into the muffin pan but then realized the ingredients wouldn't distribute evenly. By the way, this is the muffin pan I'm using. It's just over $5 on Amazon and made by Wilton.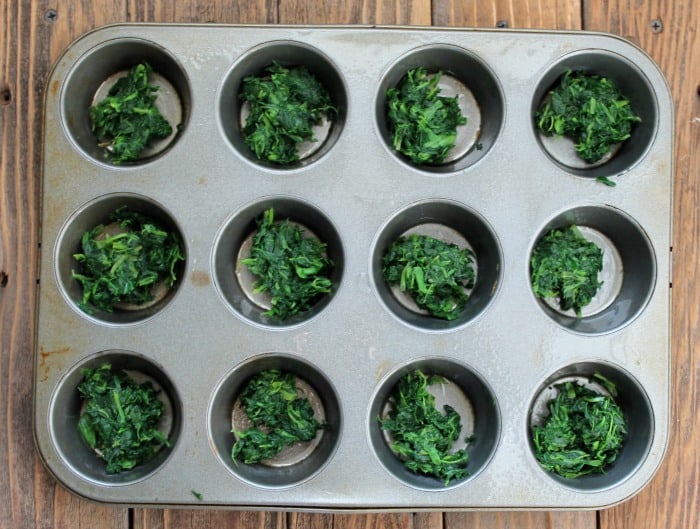 Next up are the tomatoes. At first I thought about dicing up tomatoes and then decided to keep it easy and use canned tomatoes. I drained a can of Tuttorosso Petite Diced Tomatoes and divided it among the cups.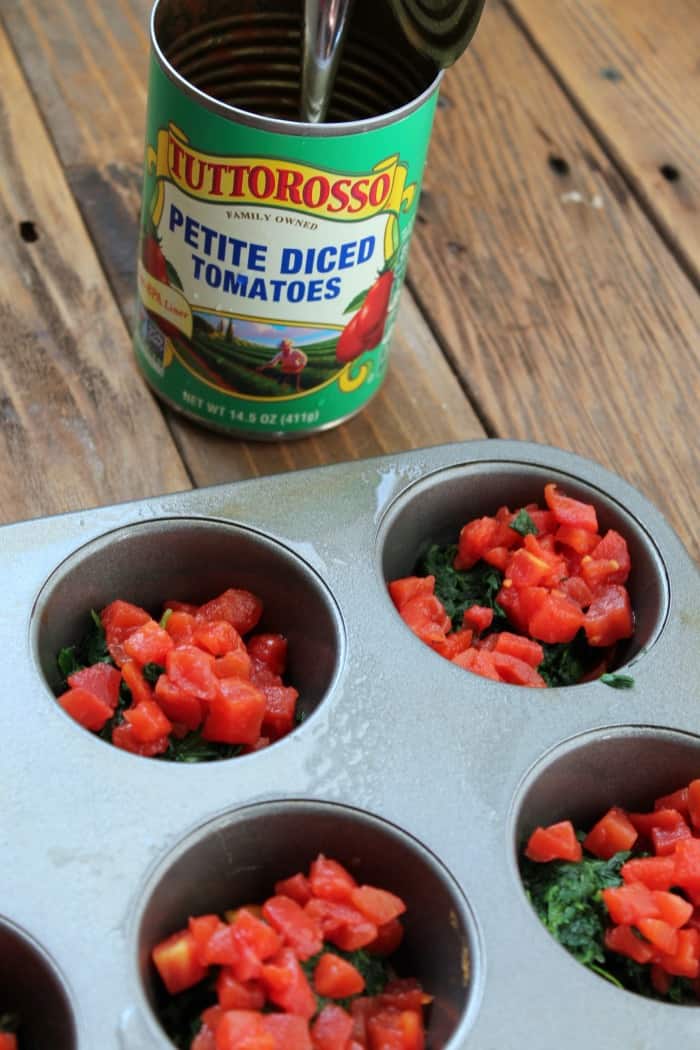 A quick side note. Tuttorosso brought me to their tomato farm and factory back in September. I have to say I was really impressed. Honestly, I thought all canned tomatoes were alike and boy was I wrong.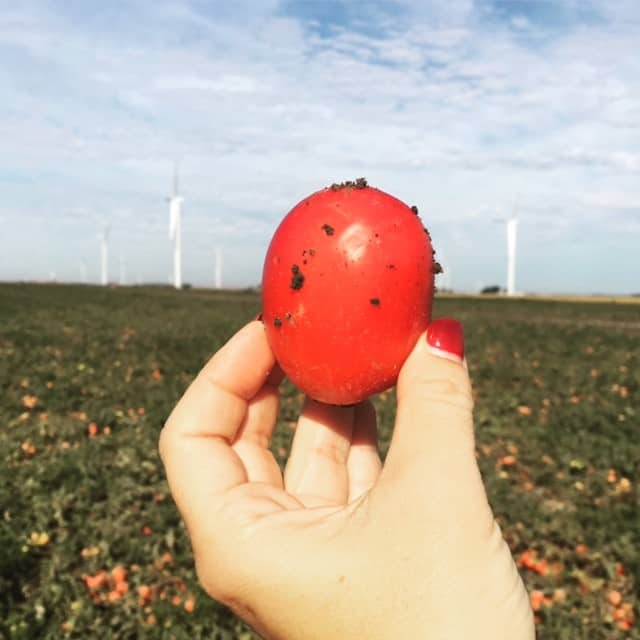 The Tuttorosso folks had us do a comparison taste test with Tuttorosso canned tomatoes and other popular brands. I could not believe the difference. Tuttorosso tomatoes were firm and delicious while others were squishy and bland. Without sounding too dramatic it was a little shocking because a couple of those brands I grew up with and never thought twice about using them in my recipes.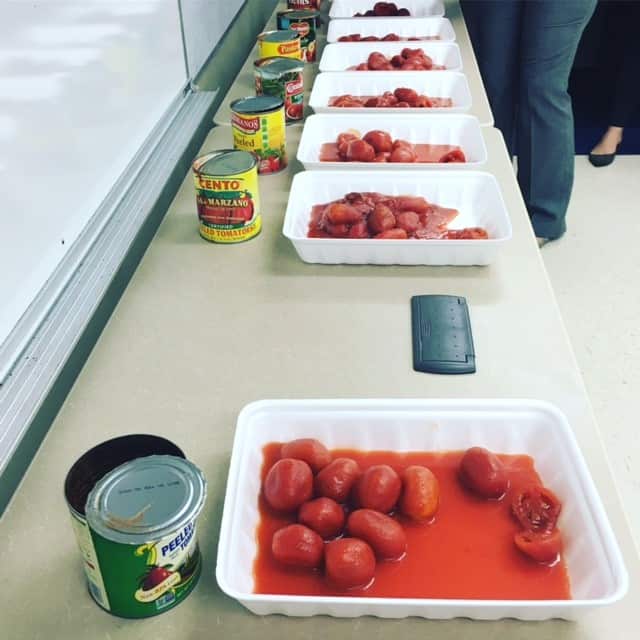 We also got to taste the new Tuttorosso tomatoes coming out. I don't think I've had tomatoes straight from a can before but each of these were great!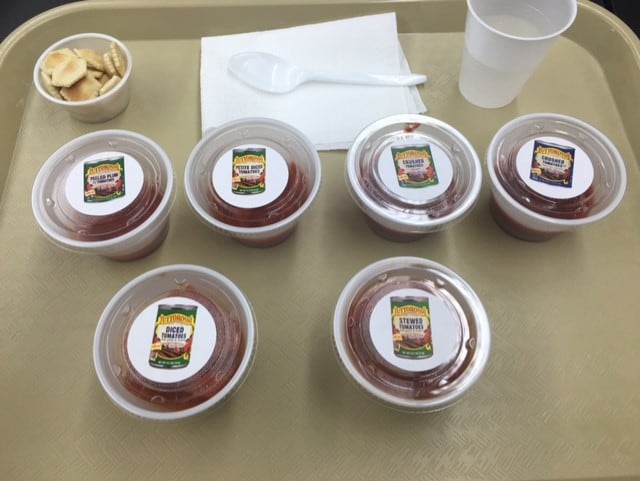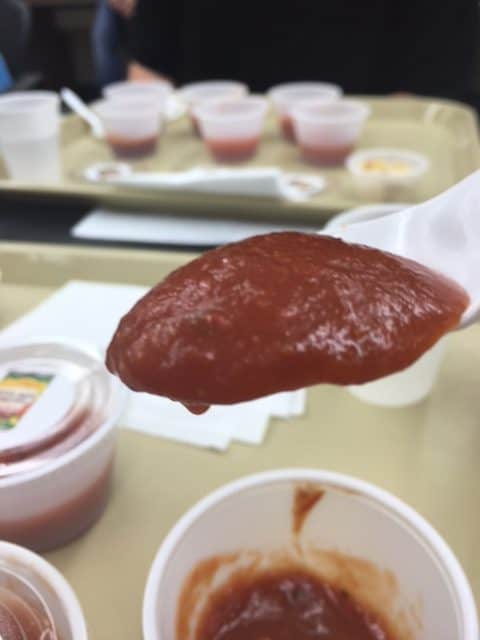 My favorite part of the trip was going to the farm. In our canned processed world it's easy to forget that real people work and stand behind these products. It was an honor to meet the family and farmers behind these tomatoes. Not only do these tomatoes taste great but now I know the people behind them. I think that's pretty cool.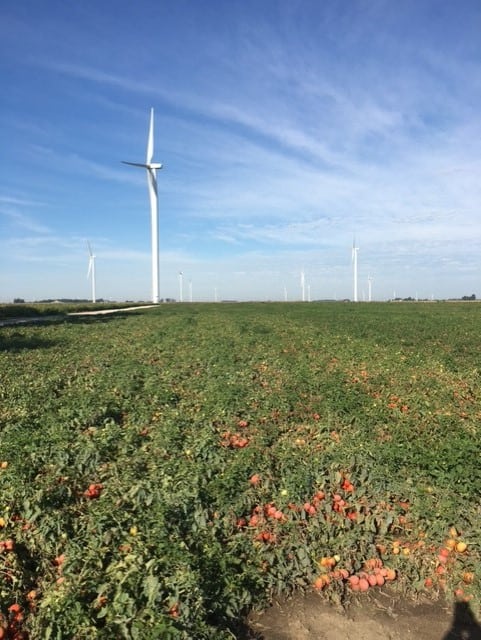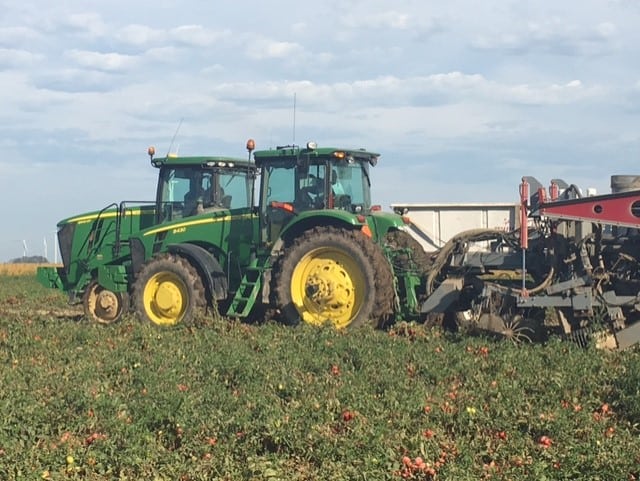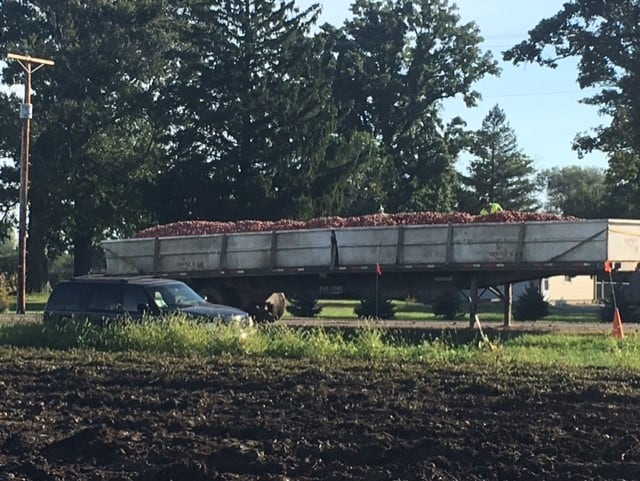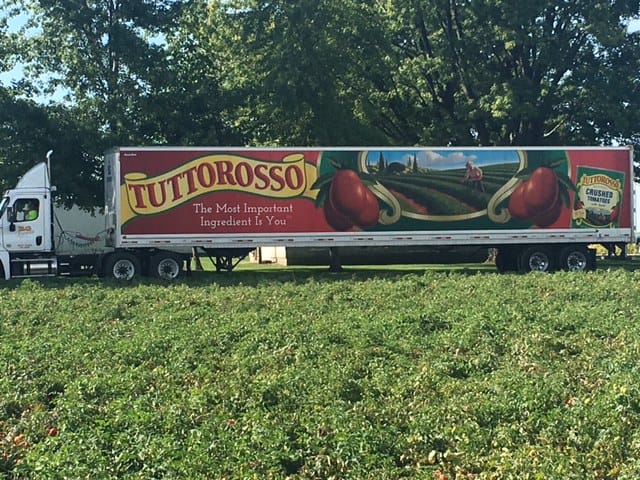 This was a great trip that opened my eyes to the quality of canned tomatoes.
Onto the cheese…
I added 1 tablespoon of feta cheese to the cups and then poured the egg mixture evenly among the cups. Keep in mind you don't need to fill the cups to the top with egg. Almost to the top but not quite. Give each cup a little stir and then stick into a 350 degree over for about 22 minutes or until the center of the cups are set.
Look at these pretty egg cups! I was so pumped when these came out of the oven.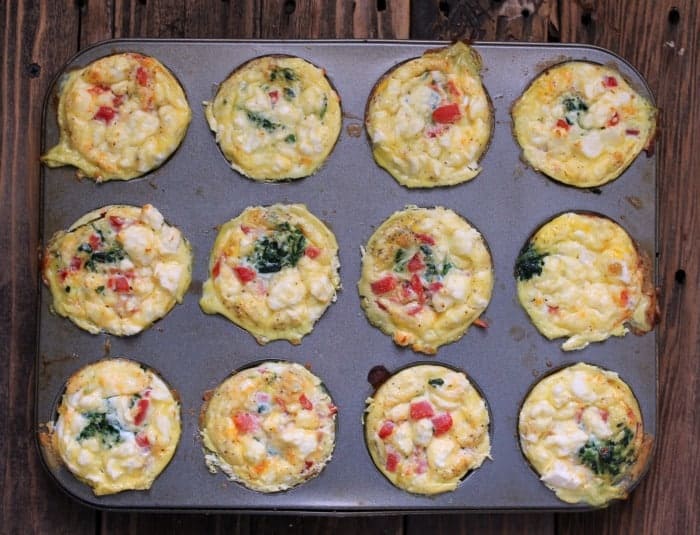 Each bite is filled with veggies, cheese, and eggs. Absolutely delicious.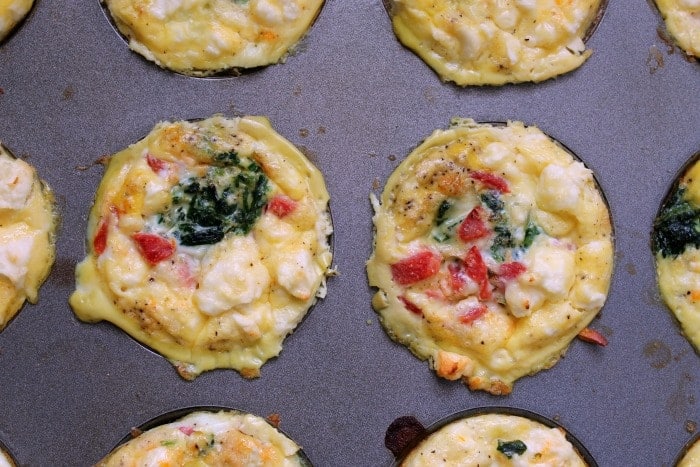 Each Greek egg cup is only 106 calories and has 4 grams of fat and 10 grams of protein! 2 of these will fill you right up.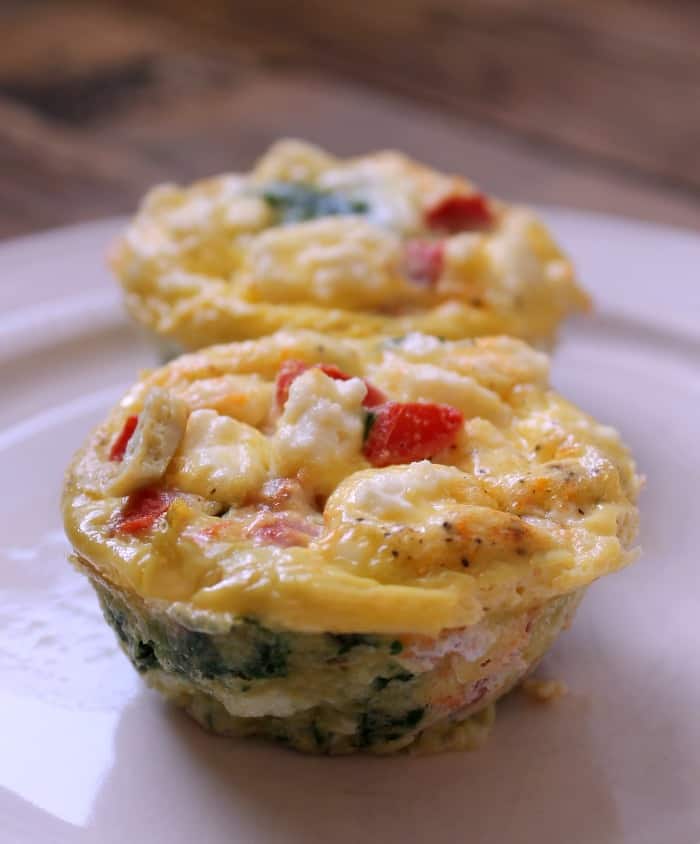 Out of all my egg bakes this is my favorite, I mean it! If you don't want to make this in a muffin pan then you can bake this in a 9 x 13 pan for 40 – 45 minutes in a 325 degree oven. In this case, I would just mix all the ingredients together and pour into the pan.
I stored the egg muffins in a glass pyrex container and enjoy two everyday for breakfast. You can also freeze these cups for a future breakfast.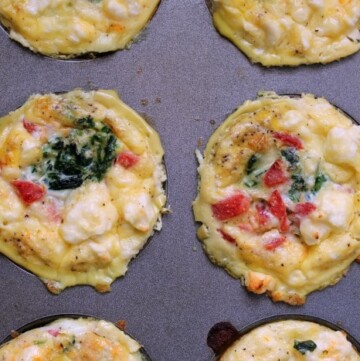 Ingredients
6

large whole eggs

6

egg whites

1

teaspoon

granulated garlic

1

teaspoon

onion powder

1/2

teaspoon

salt

1/2

teaspoon

pepper

12

ounce

"steam in bag" spinach

1

14.5 ounce can petite diced tomatoes, drained

12

tablespoons

crumbled feta cheese
Instructions
Preheat the oven to 350 degrees.

In a medium bowl whisk together eggs, granulated garlic, onion powder, salt, and pepper.

Cook spinach and drain as much liquid as possible. Divide the cooked spinach among the muffin cups.

Divide the tomatoes among the muffin cups.

Spoon 1 tablespoon of feta cheese into each muffin cup.

Pour the egg mixture evenly among the muffin cups.

Give each cup a gentle stir.

Bake for 22 minutes or until the center of the egg cups are set.

Remove each egg cup by sliding a knife around the egg cup and gently lifting it out. Serve hot.
Notes
Sugar: 3 grams
Make-ahead instructions
These muffin cups can be made ahead of time and stored in the refrigerator for up to 5 days ad frozen up to 3 months.
Nutrition
Serving:
1
g
|
Calories:
106
kcal
|
Carbohydrates:
7
g
|
Protein:
10
g
|
Fat:
4
g
|
Saturated Fat:
2
g
|
Fiber:
2
g