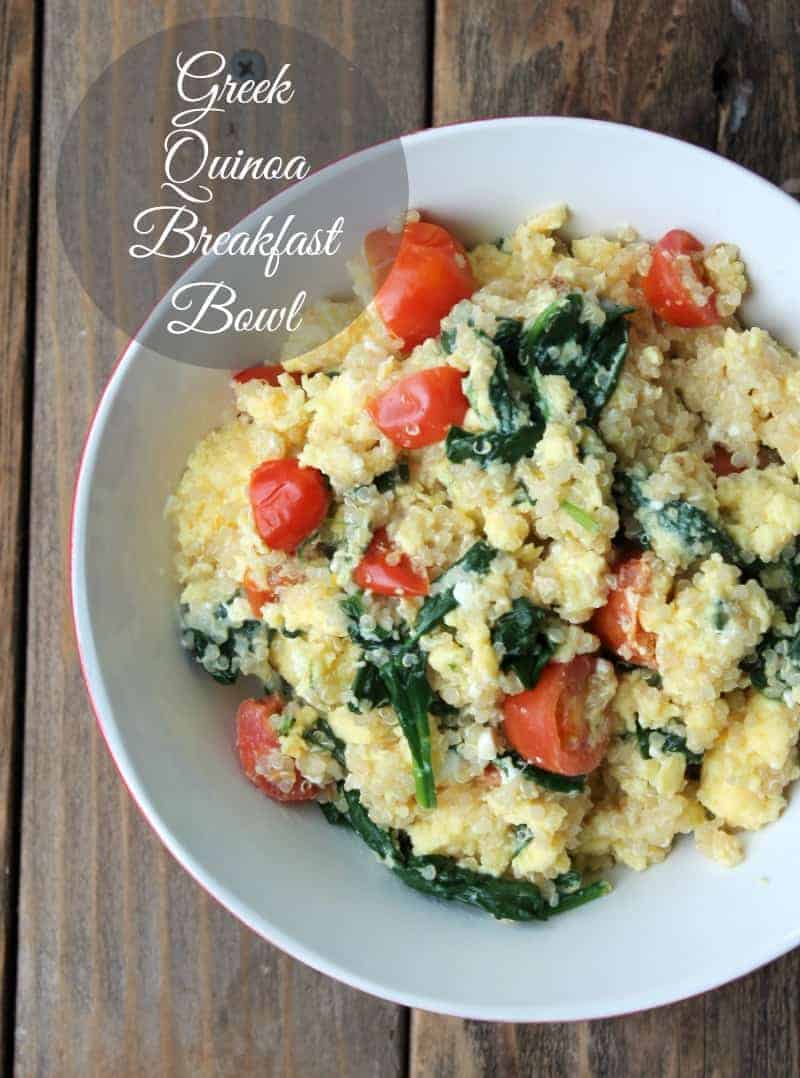 Quinoa breakfast bowls have become a new favorite breakfast recipe of mine. I can quickly whip together a batch to refrigerator or freeze for breakfast all week. And thanks to the quinoa and eggs each one is filled with fiber and protein to keep me satisfied all morning long. A couple months ago I made this Kale and Bacon Quinoa Breakfast bowl. Then a week or so later I make one with sausage and cheese. Last week I made a Greek bowl and honestly this is my favorite one yet! It's DEEEELICIOUS and I'm excited to share it with you guys.
This Greek-inspired quinoa breakfast bowl includes eggs, plain greek yogurt, spinach, tomatoes, and feta cheese. Mmmm feta! Spinach and feta together is one of my favorite flavor combinations and I especially love spinach and feta in breakfast recipes. I made a spinach and feta oven omelet a few years ago that's delicious in a bagel sandwich or on its own.
For this recipe I started with 12 large eggs and whisked in 1/4 cup plain greek yogurt, onion powder, granulated garlic, salt, and pepper. The Greek yogurt gives the eggs great texture and a nice flavor. I found them to have a lot of depth while still being fluffy.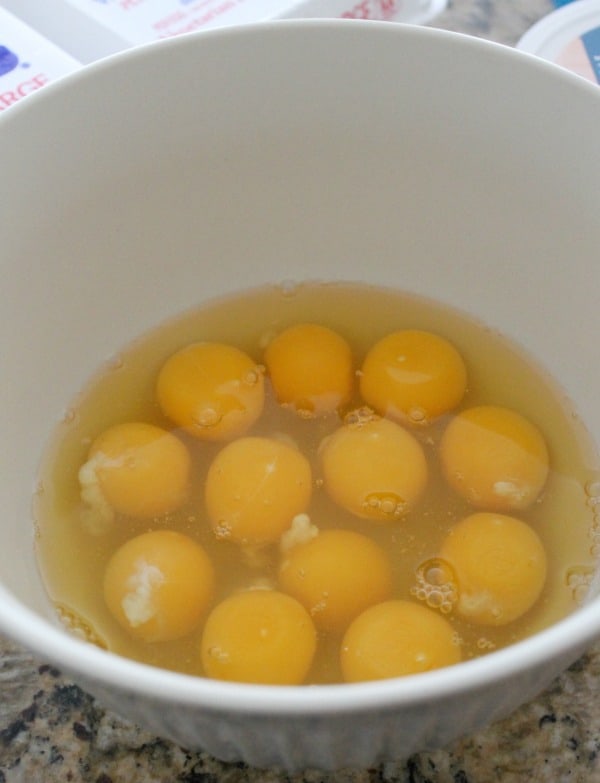 I set the egg mixture aside while I cooked the spinach. I used a (5-ounce) bag of baby spinach but don't worry if you add a little more or use less.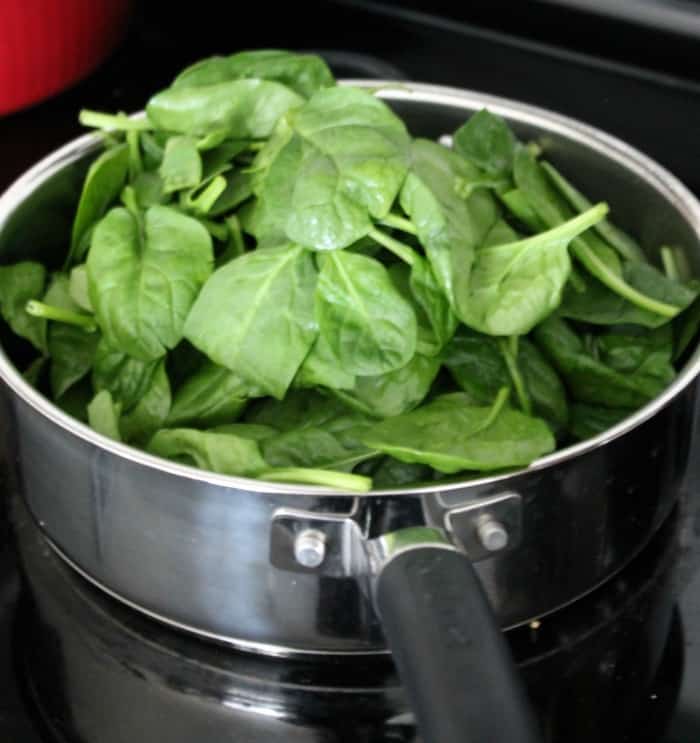 After the spinach cooked down slightly I tossed in some sliced grape tomatoes and let those cook for about 3-4 minutes or until they were softened.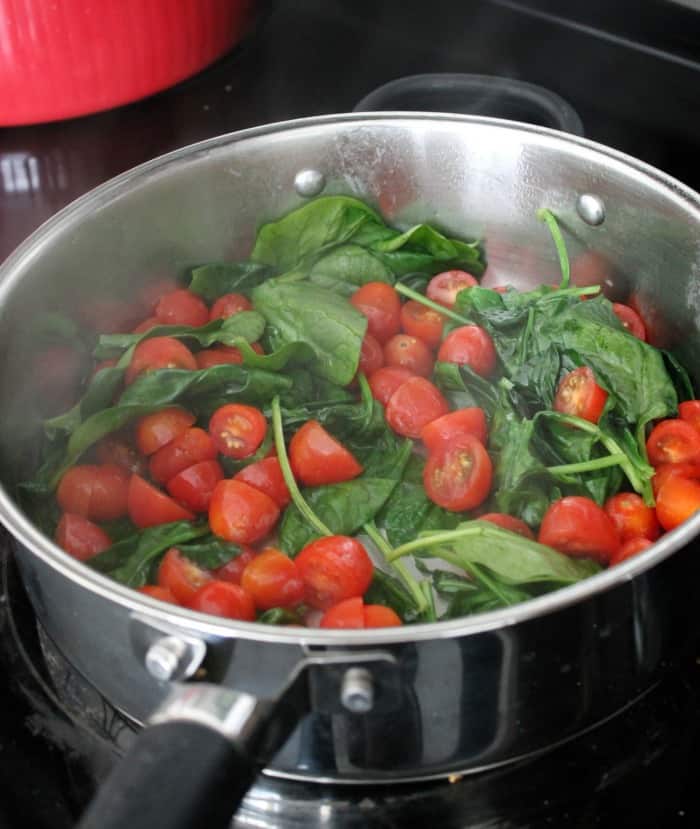 Next I stirred in the egg mixture and let it cook until the eggs were set. I stirred the eggs as they cooked to scramble them.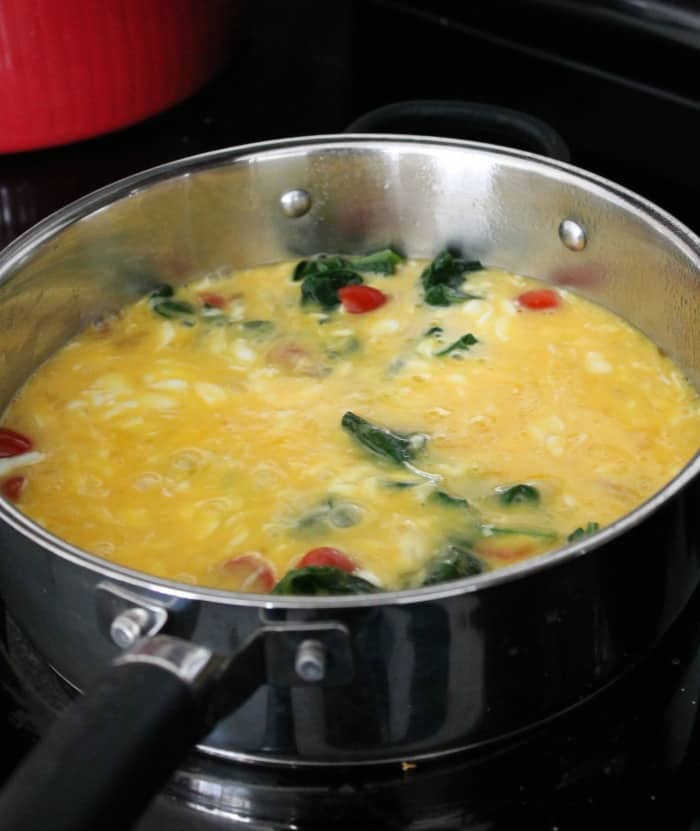 After the eggs were set I stirred in the feta cheese and quinoa. I cooked it for just a bit longer until it was heated through.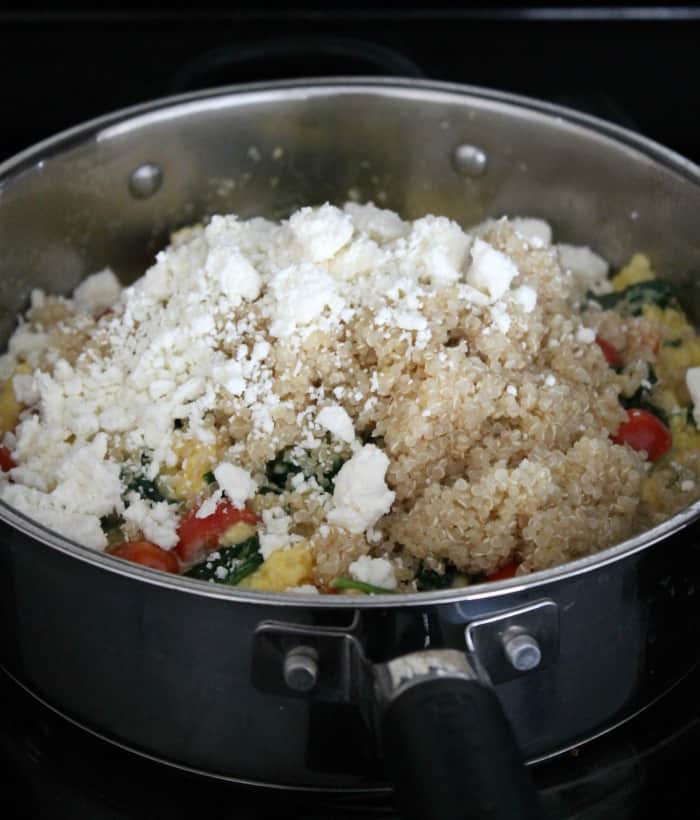 Then I scooped some into a bowl and enjoyed! Who knew an egg dish could be soooo pretty?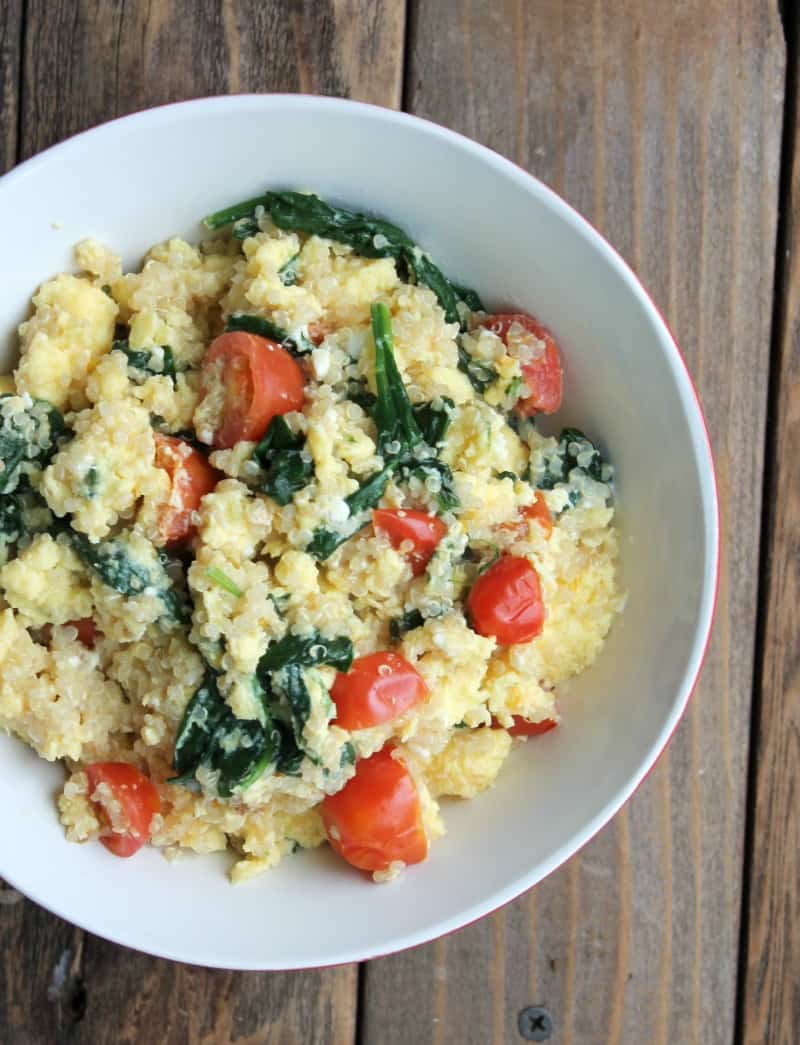 The flavors are wonderful. I love the juicy tomatoes, earthy spinach, and tangy feta.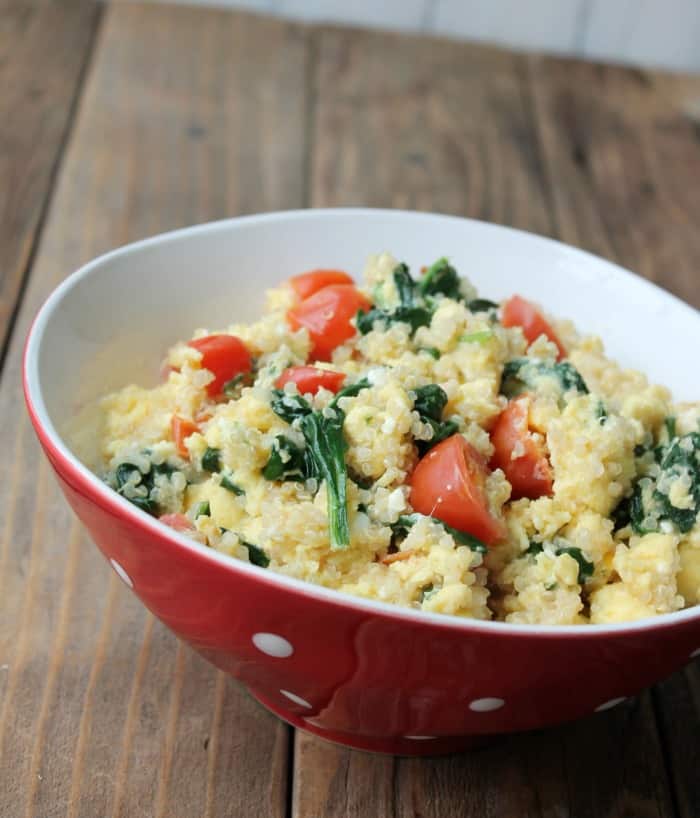 I enjoyed this Greek Quinoa Breakfast Bowl all week long. I stored in the refrigerator using 2 round pyrex containers. In the morning I scooped out a portion and warmed it up in the microwave. It tasted great all week. If I had leftovers I would've used these plastic containers to portion out and freeze.
This is a delicious easy first recipe to test out quinoa with eggs if you haven't yet. Enjoy!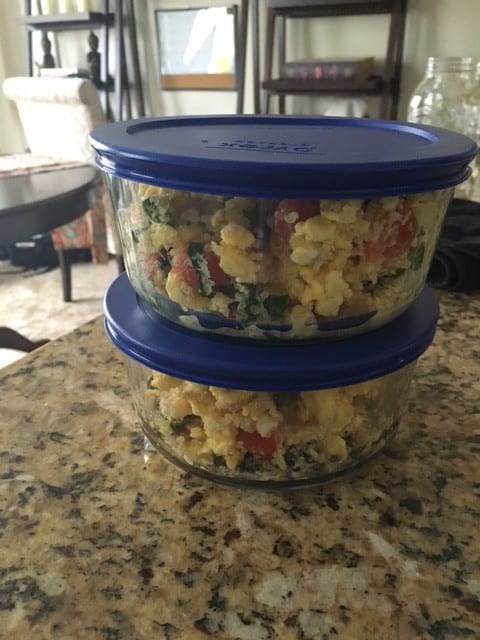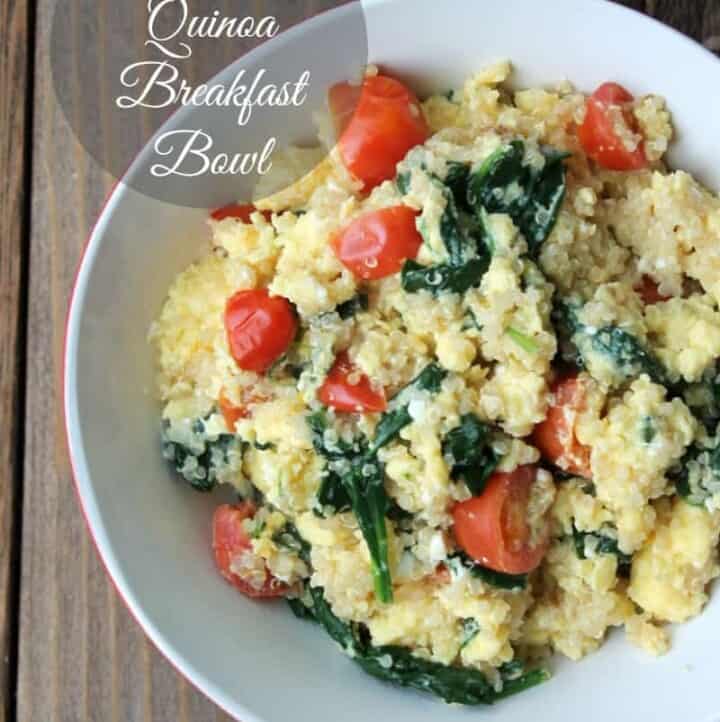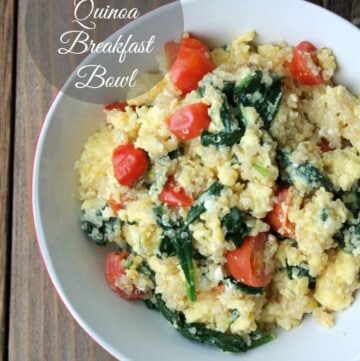 Ingredients
12

eggs

¼

cup

plain greek yogurt

1

teaspoon

onion powder

1

teaspoon

granulated garlic

½

teaspoon

salt

½

teaspoon

pepper

1

teaspoon

olive oil

1

5-ounce bag baby spinach

1

pint

cherry tomatoes

halved

1

cup

feta cheese

2

cups

cooked quinoa
Instructions
In a large bowl whisk together eggs, greek yogurt, onion powder, granulated garlic, salt, and pepper. Set aside.

In a large skillet heat olive oil and add spinach. Cook spinach until it is slightly wilted, 3-4 minutes.

Add in cherry tomatoes and cook until tomatoes are softened, 3-4 minutes

Stir in egg mixture and cook until the eggs are set, about 7-9 minutes. Stir the eggs as they cook so they turn out scrambled.

Once the eggs are sett stir in the feta and quinoa and cook until heated through.

Serve hot.
Notes
sugar is 4
recipe can be made completely ahead of time and store in the refrigerator or portioned out and frozen. Heat up on the stove or in the microwave.
Nutrition
Serving:
1
g
|
Calories:
357
kcal
|
Carbohydrates:
20
g
|
Protein:
23
g
|
Fat:
20
g
|
Saturated Fat:
8
g
|
Fiber:
3
g