Are you starting your clean eating journey and in need of a little guidance? Here are all my clean eating meal prep ideas and recipes to help make it easier to consume whole foods and use real ingredients during the busy week.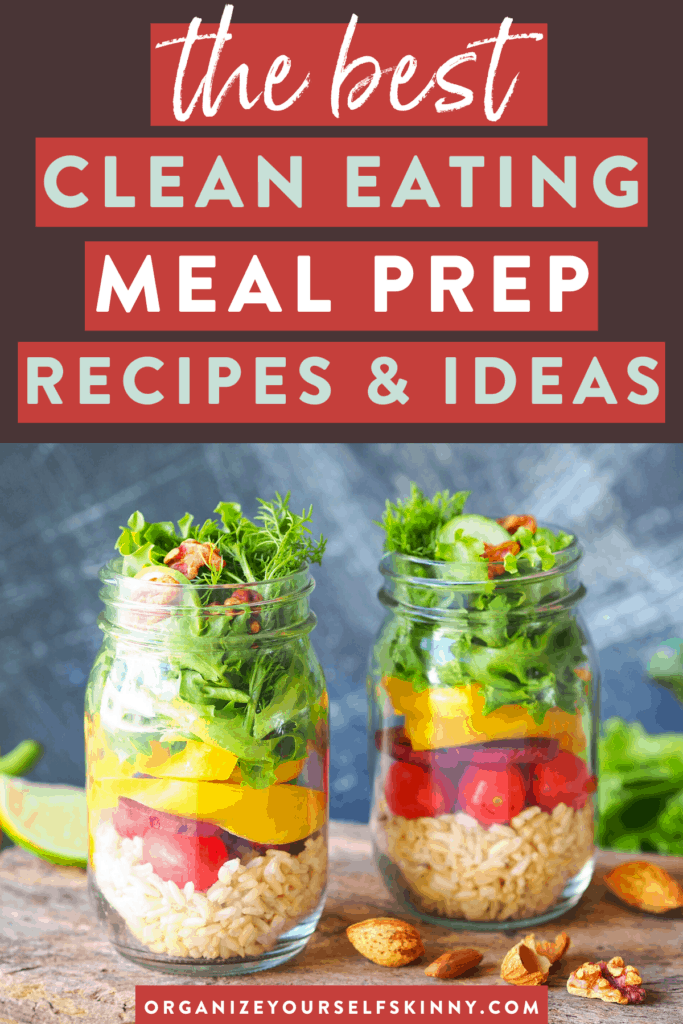 My Clean Eating Story
I started my weight-loss journey way back in 2010 and some of the first changes I made with food were to lean more towards a clean style of eating.
Of course, I was focusing on calories and portions because that's something I really needed to get control of. But, once I started to learn more about the benefits of clean eating, I did focus more on swapping out and adding more whole foods and real ingredients to my diet.
Clean eating was getting a lot of attention at that time and it seemed like an eating style I could wrap my head around. I couldn't really see myself giving up entire food groups or following a restrictive diet. It seemed to be a good way for me to start changing my eating habits without really depriving myself of the food that I love to eat.
Clean eating also allowed me to eat things like pizza, pasta, and other comfort foods.
The only difference is instead of ordering out or grabbing a processed dinner…
I had to learn to cook these same recipes using real ingredients.
Even with all those changes, I still needed to track calories and other nutrients because let's be real- a calorie is still a calorie. But, now I was filling my body with more whole foods. So I was full faster and for a longer period of time. Not to mention, I started to feel so much better eating less processed foods.
Even though clean eating isn't as complicated or restrictive as following the Keto, Paleo, Whole30, or other diets that are similar, if you're used to eating processed foods and don't know how to cook, then it can be a little more difficult to transition to a cleaner style of eating.
But it's not impossible.
Trust me, if I can do it so can you! In this post, I'm going to share some basic knowledge about clean eating to get you started, my favorite clean eating swaps, the guidelines I use, along with my favorite clean eating meal prep recipes.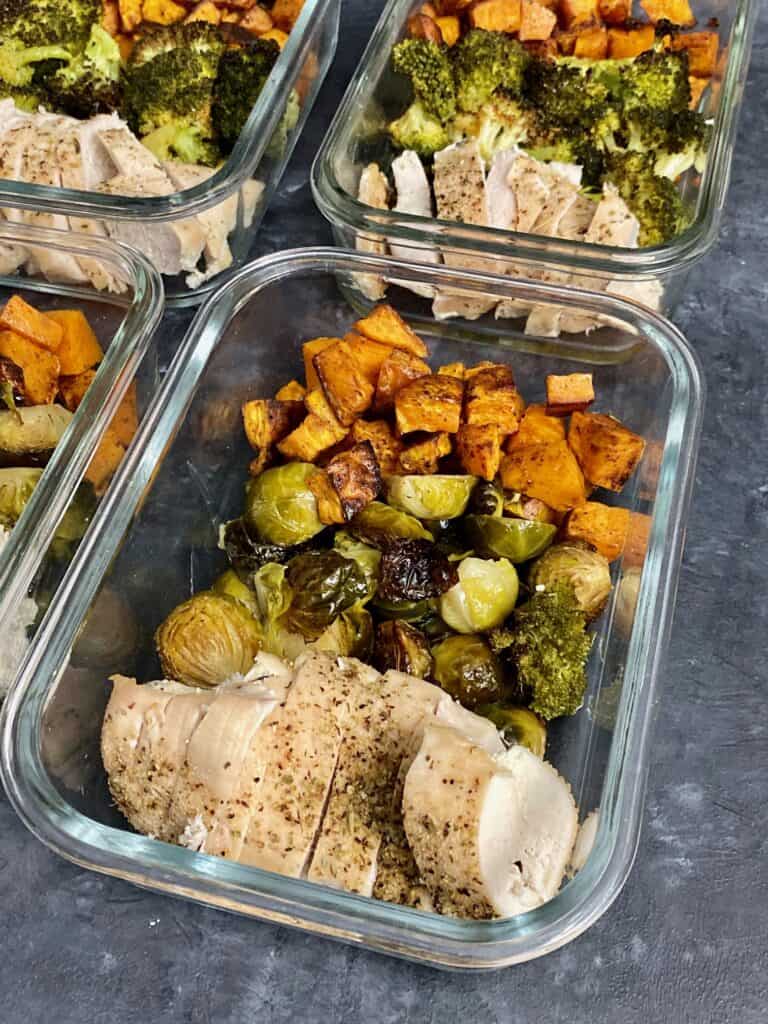 What Is Clean Eating
Clean eating basically means eating foods in their most natural state or foods that have been minimally processed, if at all. This style of eating clean also means eating foods that are free from preservatives, additives, or any chemicals. So eating organic fruits and vegetables is going to be cleaner than just eating conventional fruit and vegetables.
A good rule of thumb: If it comes in a package and has more than one or two ingredients, then it is not considered clean. Also, you should be able to pronounce every ingredient that is on the package.
Essentially, the more ingredients an item has, the less clean it is.
For example, let's look at mashed potatoes.
You can go into the freezer aisle and purchase pre-made frozen mashed potatoes or you can also purchase dried mashed potatoes in the grocery store aisle. Both of these options are processed options and while they may have organic, minimally processed options available, that would still not be as clean as if you were to make your own mashed potatoes.
So, a 100% clean mashed potato option would be to purchase organic potatoes and other organic ingredients such as organic milk, organic butter, and any other organic ingredients you would use and then make your own mashed potatoes yourself.
Of course, it's always easier to purchase pre-made but when you are turning to a cleaner and healthier diet, learning to cook this food yourself is going to be the best option for you to eat clean.
I'm going to share some clean eating meal prep tips below to show you how you can make these foods ahead of time so you're able to stick to your diet during the week without having to spend hours in the kitchen every. single. day.
How to Eat Clean Foods?
When it comes to eating styles and what specifically goes into your diet, there are always going to be different levels of clean eating.
Some people go all the way to one side and will only eat things that are organic and natural which are basically just organic ingredients that they consume or turn into meals. They tend to shun anything processed.
Others are a little bit more flexible and will eat some organic, some conventional and will try to eat clean recipes most of the time.
So it's really about what is going to work for you and the way you live your life.
Also, keep in mind, when you're changing your eating habits, you don't have to completely overhaul everything in a day. It's totally fine to start small and make changes gradually. In fact, I have personally found that is the best way not only to make changes but to sustain those changes.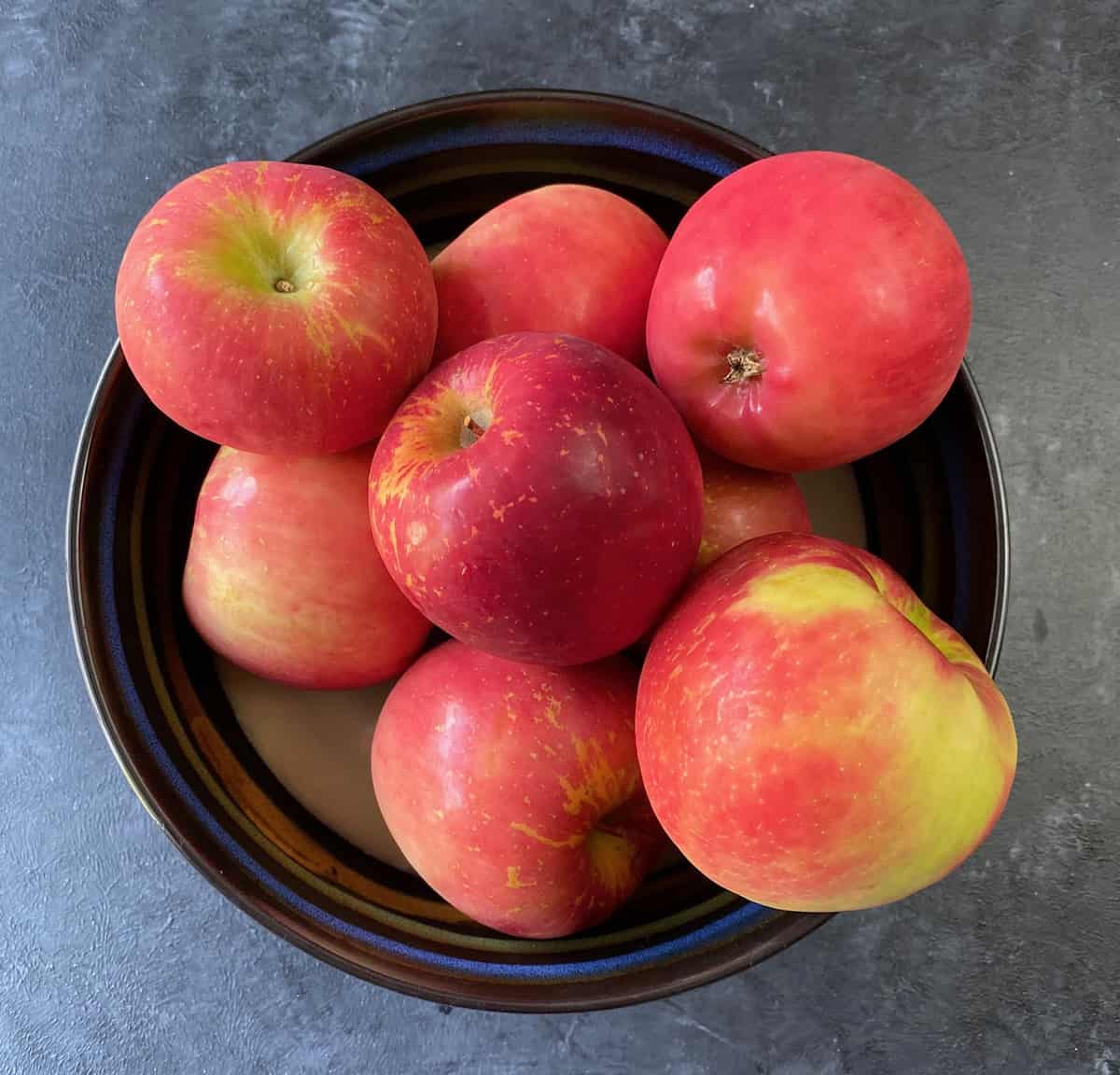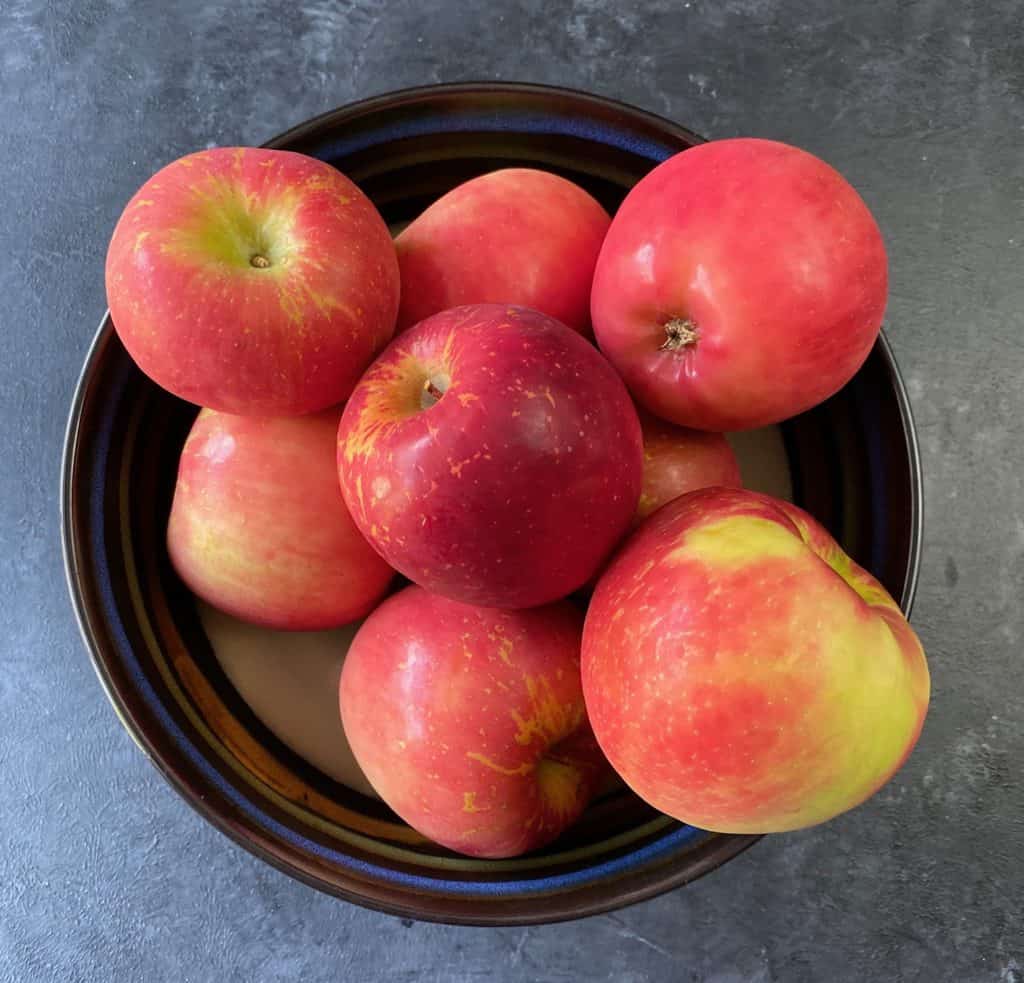 Basic Guidelines
I know clean eating can seem a little complicated, especially if you're used to eating processed food and you don't cook but clean eating is actually a lot easier than you might think!
When I started to eat clean, I was in the busiest time of my life. I was working 40+ hours a week (many nights and weekends) and my girls were very young. At that time, my meals consisted of food from a vending machine, frozen pizzas, boxed macaroni and cheese, and anything that was quick and easy.
So if I can adopt a healthier lifestyle, I believe anyone can do it.
Here are the guidelines that I used for myself when I first started to eat clean!
Start Slow
It's really important to start slow because slow and steady always wins the race.
I know that I've already said this but I do just want to say it again because I feel that it's important not to make drastic changes when first starting out. Add changes slowly. Of course, I think it's important to challenge yourself but you don't want to set yourself up for failure.
Plan to make another clean eating change every week and before long, it will be routine and habit.
Create An Eating Schedule
I have found that the best eating schedule includes five small meals a day. This helps to keep appetite, portions, and calories under control.
Drink Plenty Of Water
If there's one piece of weight loss advice I hear in just about every eating style is to drink plenty of water. That's because it's so important to stay hydrated.
When you are hydrated, you don't feel as hungry all the time and you will have more energy and better focus.
Reduce Or Eliminate Any Type Of Diet Food
This means anything that is labeled as light, low-fat, low-calorie, or anything like that. I know this might go against what you have always learned about eating healthy and losing weight but diet foods are filled with chemical additives and extra sugar that really do not help your body feel it's best.
It's best to choose the real full-fat foods and just use less of them.
Eat Whole Grains And Limit Or Reduce White Refined Flour
This guideline was a little tricky at first because I grew up eating pasta and bread and those are foods that are just near and dear to my heart and I would eat all the time. However, white bread, pasta, and rice flour are all highly processed and basically turn into sugar and empty calories when they are processed in your body.
These foods will cause you to crash and burn and will make you hungrier.
Whole grains are less processed and filled with more fiber protein and other nutrients that your body needs. When I first started to eat whole grains, I would substitute half whole grains and half white flour items like white pasta when I was putting together recipes. But, then over time, I switched to completely whole grain foods.
I totally understand if this could feel impossible at first but I can tell you I haven't purchased white bread in almost a decade!
Eat Beans, Nuts, And Seeds
All of these are packed with nutrition. You might still need to read the labels and packaging if you do purchase pre-packaged items.
For example, if you purchase canned beans instead of dried beans, you just need to make sure to read the label so you can see that beans are the only ingredient in the can of beans that you are buying. With nuts, you want to buy raw nuts that are not processed with salt or have a candy-coated exterior or anything like. The same goes for when you're purchasing seeds!
Eat Lots Of Fruits And Veggies
Ideally, you want to purchase organic fruits and vegetables if you can. This ensures that those items do not have any chemical pesticides or anything else on there that could be harmful.
I know that organic fruits and vegetables especially fresh can be very expensive so you can purchase organic frozen fruits and vegetables that are a lot less expensive and still meet the clean eating guidelines.
Eat Wild-Caught Fish And Organic, Grass-Fed Beef, Chicken, And Other Meats
This is one of the first changes that I made when I started to eat clean and is the one that I feel most strongly about. Not only does it taste better, but it's also more nutritious and it's better for the environment. I know that it costs extra to purchase organic grass-fed meats but, in my opinion, I feel that it is worth the extra cost.
One of the things that I do to save money or get the most out of my money when purchasing organic meats is to make sure to incorporate the meat into a meal instead of it being a standalone item. For example, instead of just giving everyone whole steaks, I will purchase a couple of steaks and make steak fajitas out of them.
So, I create recipes that make multiple recipes instead of it being just a stand-alone meal and this helps me to save money when purchasing organic higher quality meats.
Eat Healthy Fats
Healthy oils like olive and avocado are super nutritious as well as fatty fishes and fresh avocados. Not to mention, they are slow to process so you'll stay full longer.
Reduce Or Eliminate Sugar
I think eliminating sugar is one of the hardest things for people to do when trying to eat healthier and I'm not just talking about white table sugar. There's actually sugar in just about everything that we eat!
Eating sugar, especially in large amounts, can cause a lot of health concerns if not paid attention to. It is known to cause weight gain and obesity which leads to heart problems, diabetes, and other medical issues.
My advice is to start by reducing sugar where you can and pay attention to where sugars can sneak in. You also want to keep an eye out where you can substitute or eliminate.
Stop Eating Fast Food
I know you probably don't want to hear this and I also know that many fast-food chains offer healthier options, but when you are trying to eat clean, staying away from fast food is going to be in your best interest.
Most, if not all, foods at fast-food chains are processed. Not to mention, it's near impossible to find anything organic and if you do, it will be very expensive.
So my advice is: learn to cook your fast-food favorites at home!
Check out this list of healthy pantry staples to help you put together tasty nutritious meals fast.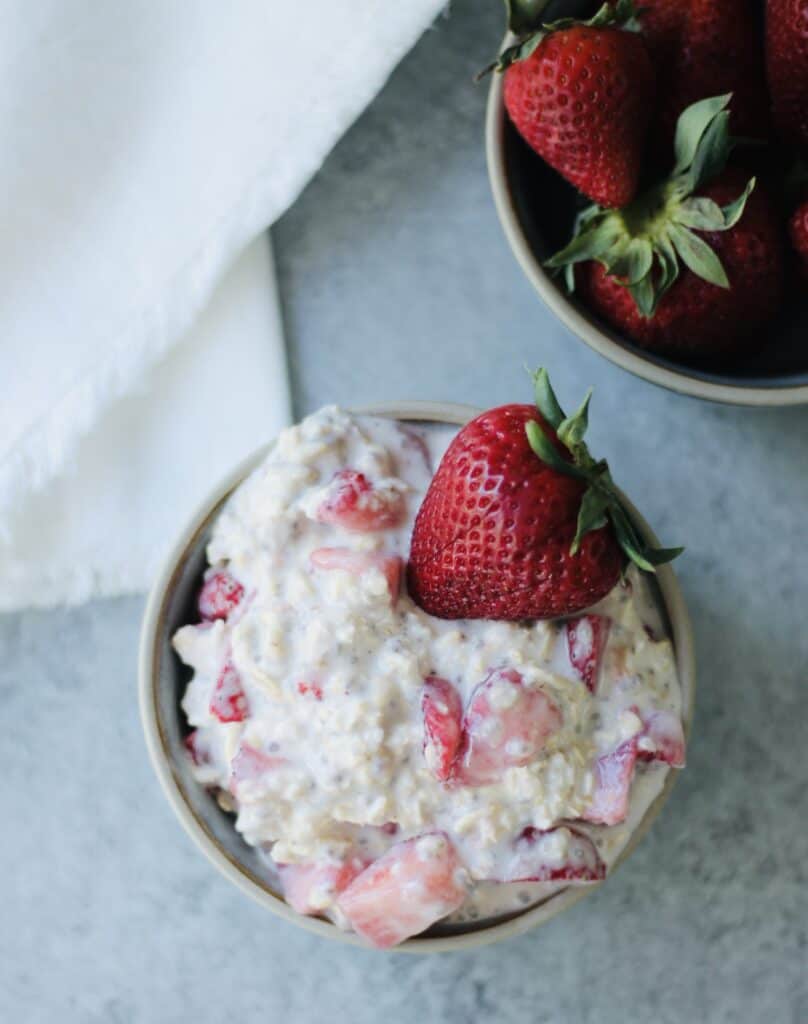 Healthy Clean Swaps
The best thing you can do when trying to substitute cleaner foods is to read the label. Don't be fooled by marketing. Turn the box around and read the label to figure out what is in the food you're purchasing.
That being said, here are just a few of the clean eating substitutions that have helped me over the years!
Substitute high-sugar Greek yogurt with a low-sugar Greek yogurt such as Siggi's.
Substitute anything you're purchasing light or low fat with the raw or full-fat products. For example, instead of purchasing light sour cream, purchase regular sour cream. Instead of light mayo, substitute avocado or greek yogurt or even hummus.
Substitute organic whole grain pasta for white.
Substitute brown rice or quinoa for white rice.
Instead of pasta or rice, use zoodles or cauliflower rice instead.
Purchase organic fruit and vegetables instead of conventional.
Substitute Rao's marinara sauce for other jarred sauces. This sauce isn't made with sugar and is about as clean as you're going to get for a jarred sauce. If you have the time, however, your best bet is to make and freeze your own spaghetti sauces.
Instead of purchasing granola or granola bars, make your own!
Where To Find Inexpensive Clean Eating Foods And Ingredients
The good news with clean eating is that many grocery stores and brands have gotten on board with cleaner food products so it is not as difficult to find clean ingredients as it was 10-12 years ago.
There are 5 places I turn to when purchasing organic clean foods!
BJ's Wholesale
The first one I'm going to start with is BJ's Wholesale. Over the last five to seven years, they have offered more clean organic foods fruits and vegetables at bulk prices. I can also purchase organic meats and fish from BJ's Wholesale.
So, if you have a wholesale warehouse store in your area, then I suggest checking them out to see what clean food you can purchase from there.
Whole Foods
Whole Foods is hands-down my favorite grocery store to shop for organic fruits and vegetables. They have a great selection and everything is always super fresh. I also like to purchase beef and chicken from there!
I do find their meats to be a little bit pricier but everything I've purchased from there has been outstanding. Another thing I like about Whole Foods is that there isn't a lot of temptation there like I find in other grocery stores. Everything is healthy for the most part so I can go in, get what I need, and get out.
Thrive Market
Thrive Market is basically an online Whole Foods. They offer organic and natural grocery items. I became a subscriber in 2015 and I order from them every single month.
They offer a lot of the same brands like Whole Foods does but for a lesser price.
Thrive Market prices are super competitive and often much lower than Whole Foods and Wegmans. If anything, they are the same price but actually cheaper because you don't have to leave your house and everything gets delivered to your door.
In the last couple of years, they started a Thrive Market brand which has made many organic items very affordable. I think Thrive Market is worth the membership cost. If you're ready to give Thrive Market a try then you can sign up here and get 25% off your first order.
Butcher Box
In the last few months, when I either couldn't get to the grocery store or there were no organic meats in the grocery stores, I turned to Butcher Box Meat Delivery for all of my meats.
The prices at Butcher Box are definitely more similar to Whole Foods and more expensive than getting food from BJ's Wholesale or Costco.
However, ButcherBox has hands down the most delicious clean organic meat. I've tried their steaks, ground beef, chicken breasts, thighs, ground pork, ground turkey, pork butt, bacon, and other meats and I absolutely loved everything and so did my family. Check out my Butcher Box Review and their latest deal for new subscribers.
Wegmans
Wegmans used to be my go-to grocery store but I tend to shop there less now. I will grab some ingredients for the week but I prefer to do my overall grocery shopping at Whole Foods, Thrive Market, Butcher Box, and BJ's Wholesale.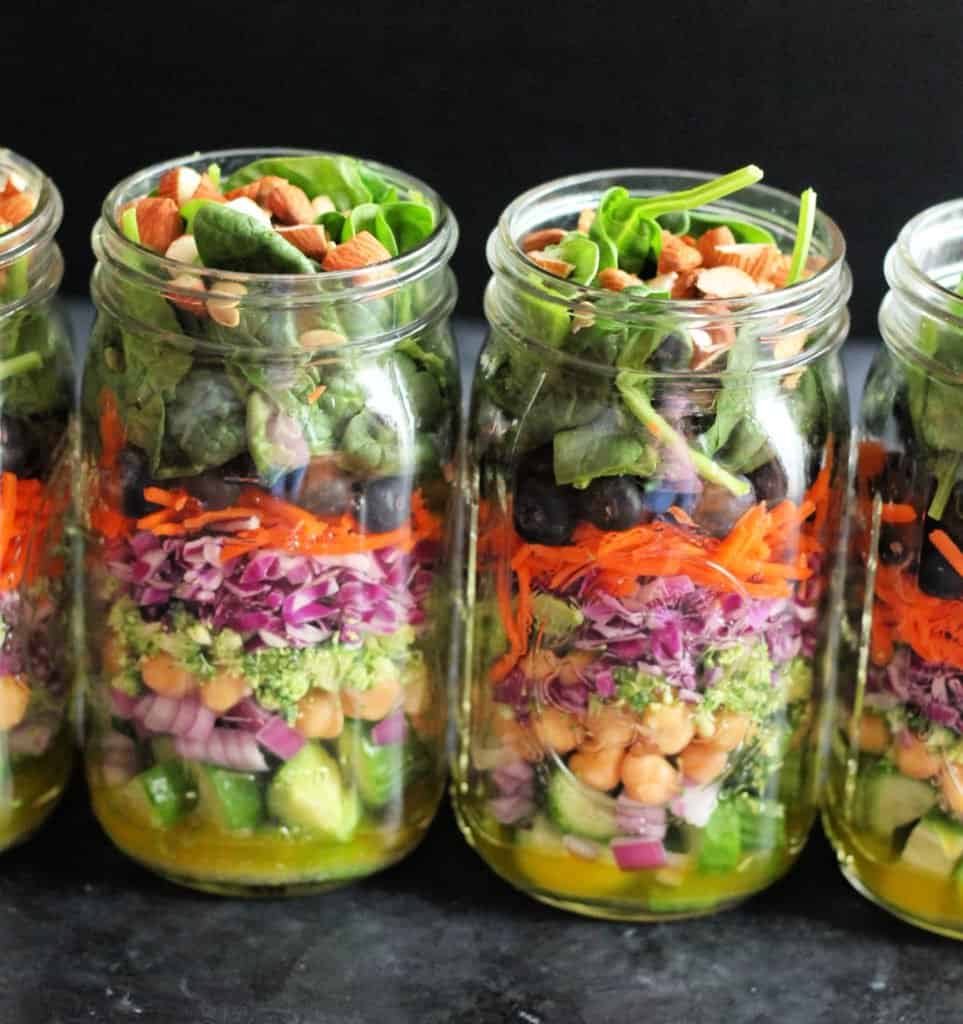 Clean Eating Meal Prep
Meal prep is so important when you are just trying to get your life organized and get meals on the table every day. But, it's even more important when you're changing your eating habits. If you're just starting to eat clean, then it's likely that you're not going to have those foods available.
Taking the time to plan and then meal prep for the week assures that you're going to have clean foods available during the week when you're busy.
So, if you want to increase the likelihood of success, then I recommend taking the time to plan out your meals and snacks for the week and make time to meal prep.
My Favorite Strategies
These are some of my go-to clean eating meal prep strategies I use to maintain my diet and stay on the right track.
Keep It Simple
Don't try to make a bunch of different recipes. Choose one recipe for breakfast and another for lunch then make enough to quickly grab during the week. Same with dinner!
Stick with a few simple recipes for the week. I'll share some of my go-to's at the bottom of this post.
Prep Meats Ahead Of Time
Trim and cut all of your chicken and other meats and put them into a marinade if needed for the recipe. You can even cook and shred it ahead of time (like this Slow Cooker Buffalo Chicken) to use in other recipes during the week.
Make Homemade Marinades and Dressings.
It's just as easy to quickly make a marinade and dressing as it is to drive to the store and pick one up. Plus, when you make it at home, you know what's in it. These can be made ahead of time and stored in the refrigerator all week.
Make Spice Blends
This Whole30 taco seasoning or homemade ranch seasoning is better than anything you can purchase in the store and is so easy to make.
Make Homemade Sauces
Again, I get it. It's easy to purchase a jar of sauce. But, most jarred sauces are filled with sugars and preservatives.
But I will say, making your own homemade spaghetti sauce is easy and you can make a couple of batches at a time to freeze for future recipes.
Make Brown Rice Or Quinoa To Use In Recipes All Week
Having foods like brown rice ready shaves about 45 minutes off cooking time during the week. You can quickly throw together a clean stir-fry (like this yummy Beef and Broccoli) or rice bake when the rice is ready ahead of time.
Prep Vegetables
If you're going to need sliced onions and peppers or chopped garlic, then get it ready ahead of time to cook. This will save you a good chunk of time!
Make A Big Batch Of Food
One way I love to get dinner on the table fast is to heat and eat meals I've meal prepped beforehand. I do this by making a big pan of something like Cajun Chicken Quinoa Bake, Italian Stuffed Peppers, or even a Vegetarian Breakfast Casserole.
Make Freezer Kits
Freezer kits are one of my favorite ways to make sure I have the ingredients needed for specific recipes.
Some kits I typically put together are: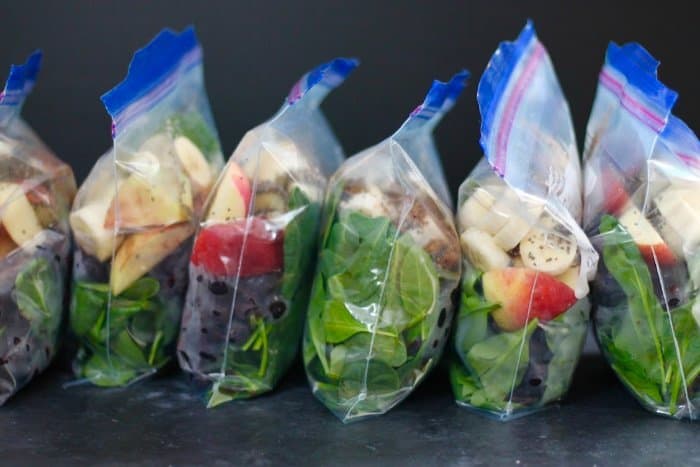 My Favorite Clean Eating Recipes
One thing that is important to understand when trying to eat clean is that every single recipe can be made clean in some way shape or form. As long as you use clean ingredients to prepare the recipe, it is then considered a clean recipe.
So ingredients should be organic if possible! Whole food products are free of any chemicals or preservatives. This means you can eat pizza and chicken parmesan when you're eating clean. You just need to make sure that they are prepared with clean ingredients.
This was something that was very exciting to me when researching clean eating and one of the reasons that I have chosen to continue to eat clean all these years later. I want to eat the foods I want to eat but I just want to eat cleaner versions of them.
Clean Eating Breakfast Recipes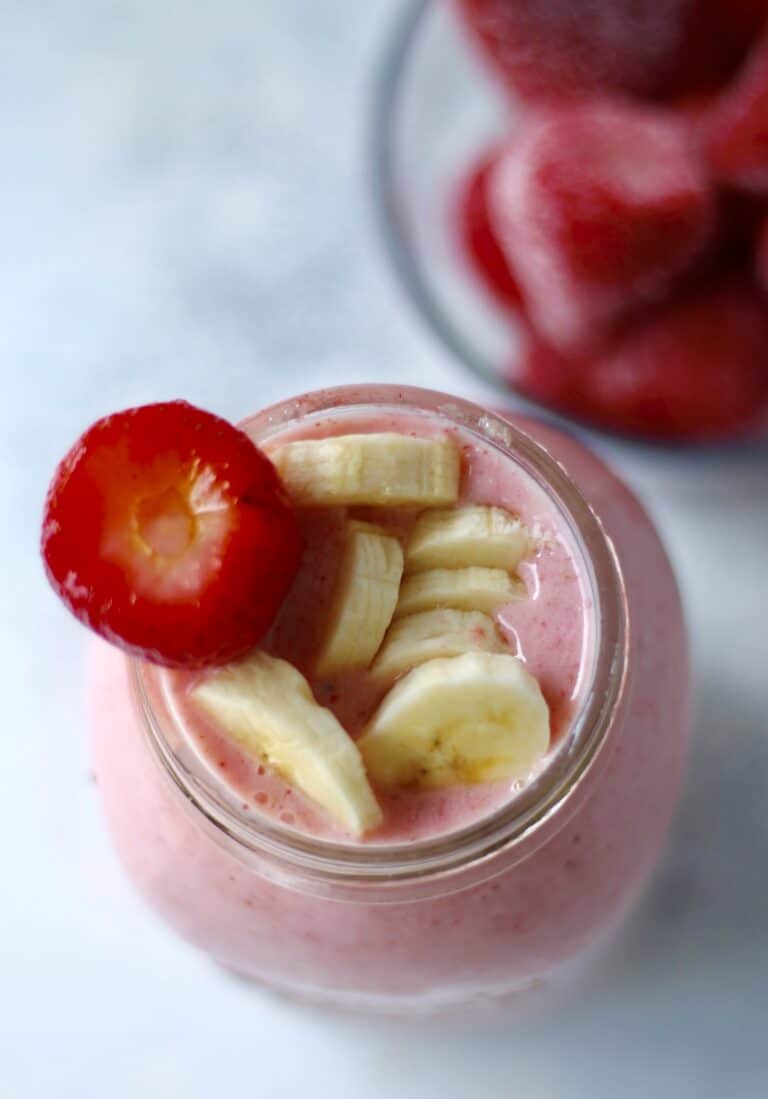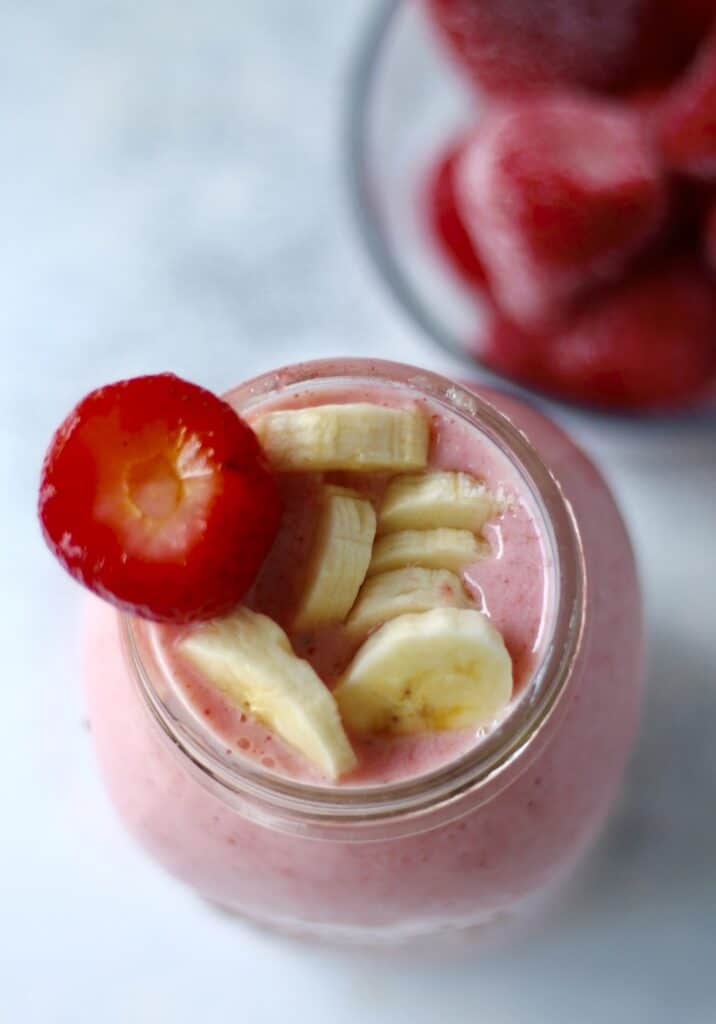 Clean Eating Lunch Recipes
Clean Eating Dinner Recipes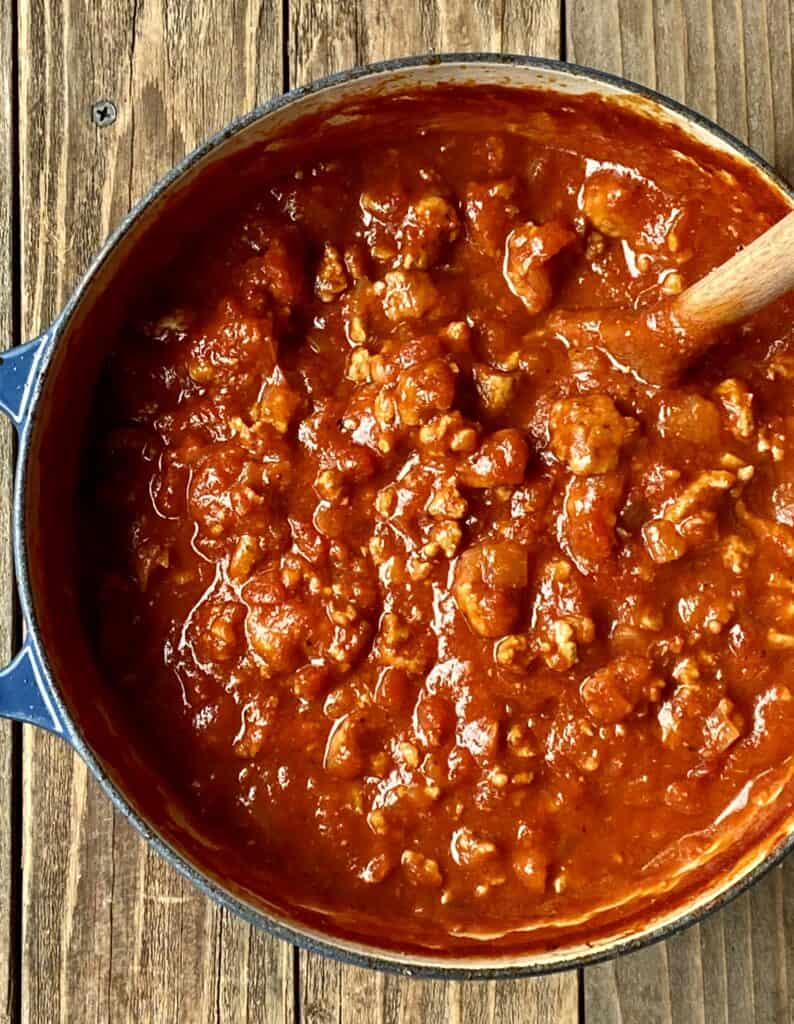 Clean Eating Snack Recipes
I hope this clean eating meal prep guide helps your healthy journey start out a little bit easier.