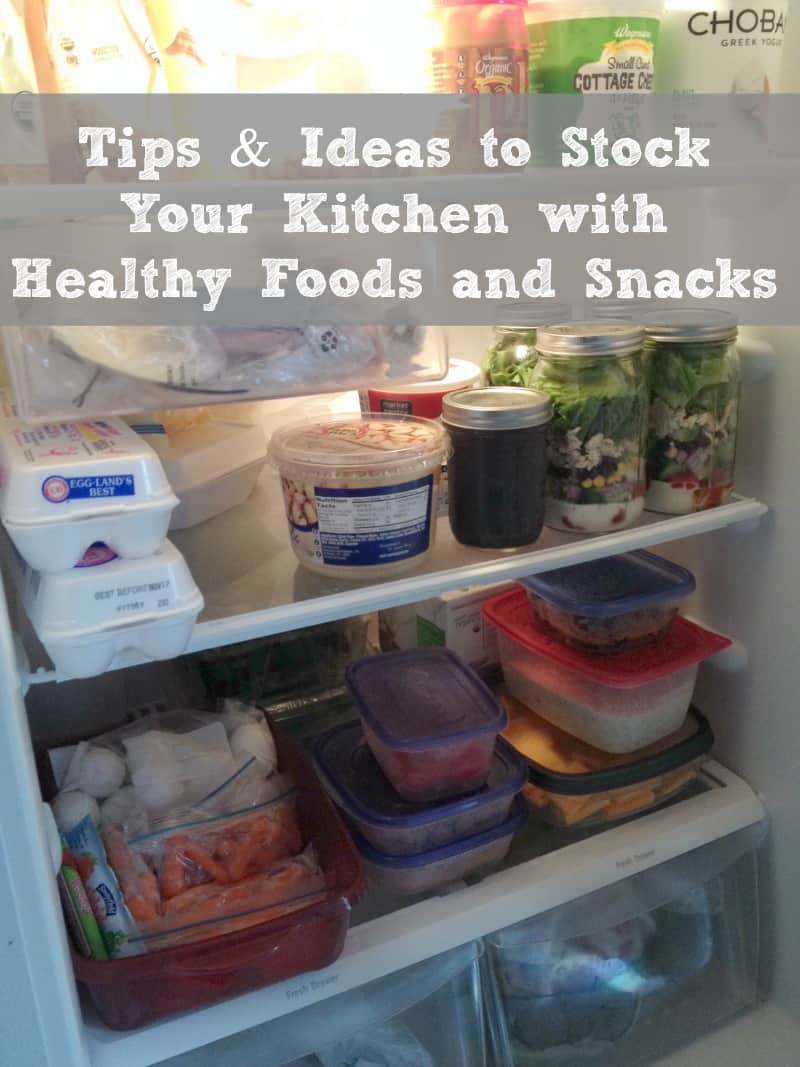 I have said many times that it is easier to eat healthy when you have healthy meals prepared ahead of time. In fact, that is pretty much what this entire blog is about. However, beyond the make ahead and freezer meal is the everyday foods your kitchen is stocked with.
Intentionally stocking your refrigerator, pantry, and freezer with nutritious foods provides healthier options when the craving for a snack or meal hits. Also, preparing quick healthy dinners or snacks will become less of a hassle when you have nutritious ingredients at your fingertips. On the flip side, removing unhealthy foods reduces temptations and minimizes the chance of eating foods that sabotage your weight loss.
Tips to Begin Stocking Your Kitchen With Healthy Foods and Snacks
Recognize your food weakness
List out the foods or snacks that are your absolute weakness. You know the ones I am talking about. For me, the culprit is Cheezits. Seriously, I can eat a box in one sitting – no joke. I have learned that I cannot even have these salty cheesy, oh so yummy,  crackers in my presence.
Don't get scared, because I am not saying chocolate, potato chips, cheezits, or other snacks should be eliminated from your menu plan. My point is, if you have a hard time resisting these foods and keeping the portions under control then, it may be in your best interest to limit your access – just sayin.
Environmental Scan
That sounds so serious, doesn't it? Basically, what I am suggesting is to go through your kitchen and take a look at the foods you have readily available. What does the junk food situation look like? If you wanted to make a quick healthy meal using ingredients from the pantry could you do that? What are your healthy snack options? If you go into your kitchen right now what are your healthy options.
This initial scan will give you insight into what your current food situation looks like. It is kind of like the food overhaul concept I talked about with my weight loss journey a few months ago.
After the initial scan you will need to do a quick weekly scan. The purpose is to make sure you are making note of foods and ingredients you need to purchase this way your kitchen is always stocked with healthy items.
Healthy Substitutes
Now that you did the scan you can start to figure the foods you need to eliminate and the healthy foods you need to substitute in their place. It is not the goal for you to feel deprived. Deprivation only leads to wanting the bad foods more – at least that is how it works for me. It is about finding ways to enjoy healthier versions of foods you love.
Check out this post where I talk about healthy substations to making any recipe a skinny recipe.
Example List of Healthy Foods and Ingredients to Keep in Stock.
I put together a quick list of foods and ingredients I reccomend having in your kitchen. These items I try to have stocked in my kitchen regularly so healthy foods are always available. Of course, this list is just an example, there are many items you can add to it. In fact, please leave a comment with some healthy food and ingredients you always have in stock
Produce
Bagged Salad
Baby Spinach
Onions
Garlic
Ginger
Fruit of all kinds
Baking
Wheat Flour
White Flour
Rolled Oats
Steel Cut Oats
Sugar (brown and white)
Pure Vanilla Extract
Baking Powder
Baking Soda
Cocoa Powder
Almonds
Dried fruit
Coconut
Chocolate chips
Grains
Brown Rice
Bulgur
Quinoa
Whole Wheat Pasta (all types)
Canned/Jarred
Diced tomatoes
Crushed tomatoes
Stewed Tomatoes
Tuna
Clams
Black Beans
Cannelli Beans
Salsa
Chicken Stock
Condiments
Mustard
Ketchup
Soy sauce
Banana Peppers
Hot Sauce
Spices/oil/vinegar
Kosher Salt
Pepper
Red Pepper
Onion Flakes
Onion Powder
Olive Oil
Coconut Oil
Peanut Oil
Sesame Oil
Balsamic Vinegar
Rice Wine Vinegar
All kinds of spices
Frozen
Besides my freezer meals and starters I always try to have bags of frozen vegetables.
Like I said these are just a few of the items I have stocked in my pantry, refriderator, and freezer. As you can see, just from this list, there are many healthy meals and snacks I can prepare. Also, don't feel like you need to go out and purchase everything on the list. I should say that it took me time to create a healthy kitchen. Some things I did purchase right away but others like spices and speciality ingrediants I would by buy little by little.
Make ahead Meals
I also try to have ready to eat meals at my disposal at all times. Some of my favorite are:
Mason Jar Salads <– this tutorial and recipe round is all you need to get started.
Smoothies < — Same with this tutorial
Overnight oats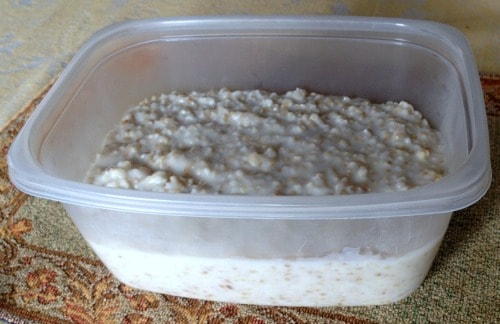 Snack kits – these change depending what I have available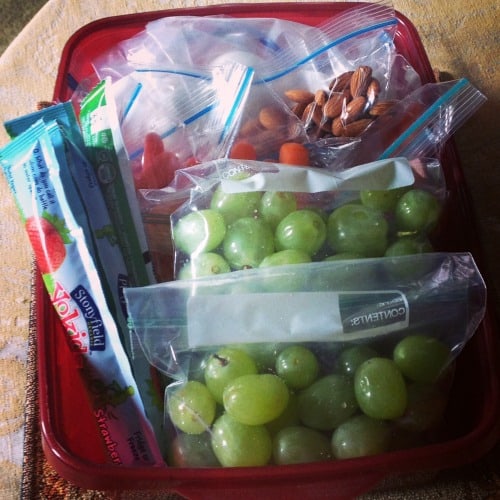 Portioned out nuts – I portion them out in 1/4 cup servings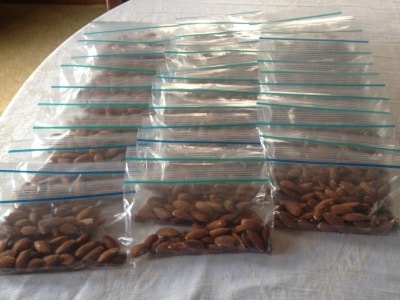 Here is a list of all my freezer meal starters.
For a bunch of freezer cooking recipes check out this freezer cooking stock up session and this one.
The more prepared and equipped your kitchen is with healthier foods the easier it will be for you to achieve and maintain a healthier lifestyle – trust me, I know.
If you need more ideas check out my recipe section. All of my recipes have make ahead and/or freezer cooking instructions.
Get Instant Access to My Best Weight Loss Tips & Strategies!
Sign up now for a free step-by-step 7-day email course that I created exclusively for my email subscribers! That's you. I will teach the best habits, strategies, and insider tips so you can enjoy a lifestyle that encourages and supports weight loss! Stop relying on willpower and take control back over your life! You can do this. Let me help!