If you suddenly find yourself with a bulk of lean ground turkey and have no idea what to do with it, I got you covered! Here are 10 different Ground Turkey Recipes to help you plan and meal prep this upcoming weekend.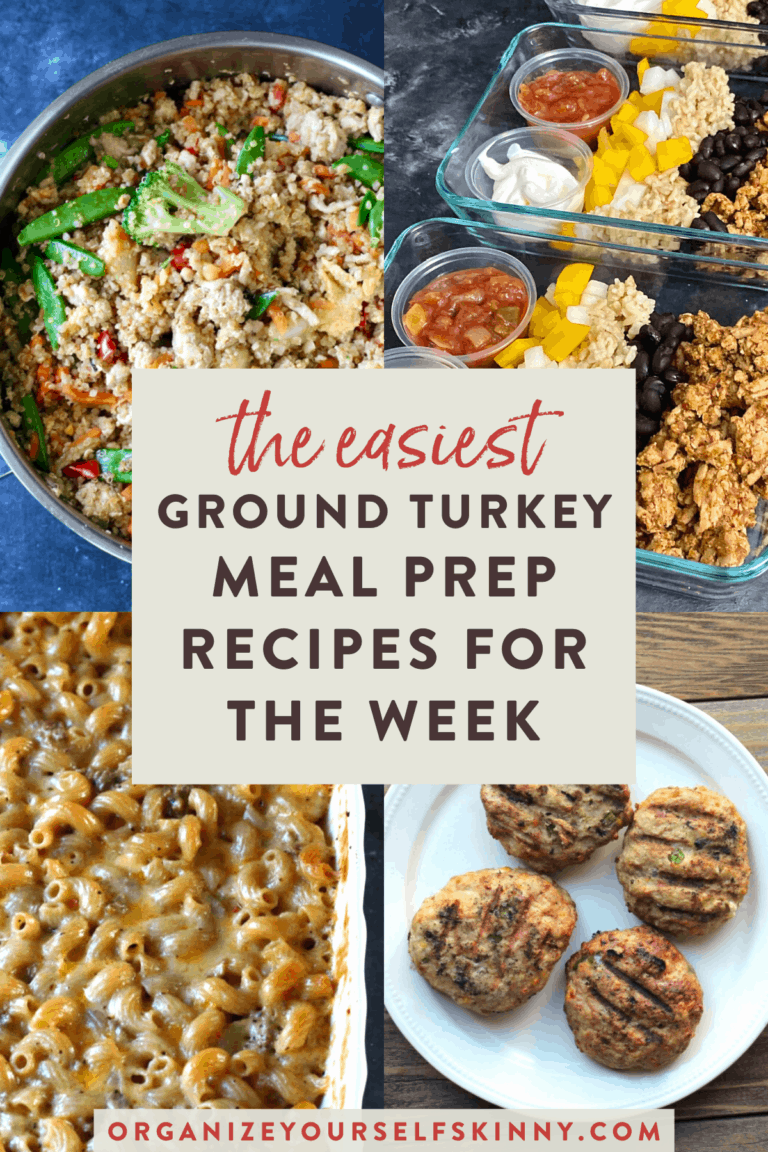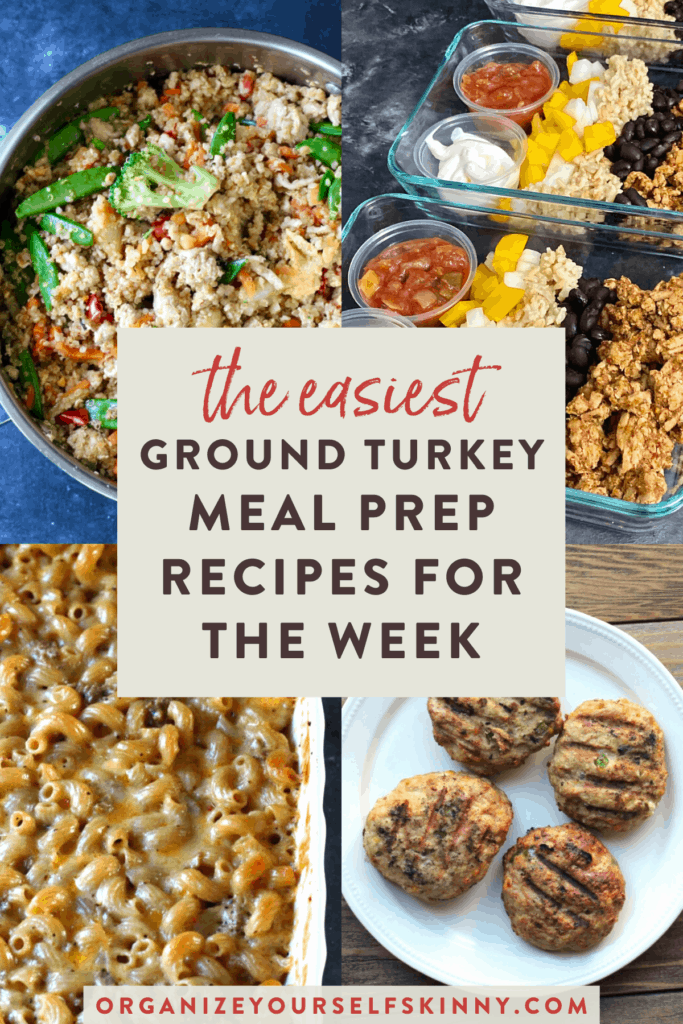 When I first started on my weight loss journey, one of the first healthy substitutions I made was ground turkey in place of ground beef. I was able to cut the fat and calories in many of my favorite recipes without sacrificing the flavor.
What I've found is that ground turkey works really well in meal prep recipes. It's super easy to cook, can be substituted in any recipe that calls for beef, and can be used for everything from burgers to pasta bakes to fried rice recipes.
It's incredibly versatile!
Even die-hard beef lovers often can't tell the difference and are very surprised when I tell them.
How to Cook Ground Turkey
First things first, I want to share a few tips with all of you on how to cook the ground turkey properly.
Before you start to cook your ground turkey, make sure it has been completely defrosted if you had it in the freezer beforehand. Cooking this meat frozen will only water it down and make it harder for the flavor to fully set in.
When you are ready to cook, place your ground turkey in your skillet pan and cook until it is no longer pink. You don't need to add anything to the pan but you can add a little drizzle of olive oil if you want.
One thing I will say is that this protein can dry out very easily if overcooked. I would recommend you to keep an eye on it.
Now that you know how to cook ground turkey, here are some of my favorite ground turkey meal prep recipes along with some tips to get the best flavor out of this protein!
Ground Turkey Meal Prep Recipes
I rely heavily on ground turkey when it comes to meal prepping food for myself and my family. It's one of those ingredients that everyone likes and I can cook it in batches to quickly add a source of protein to a dish.
Ground Turkey Tacos
This is where my love for ground turkey started. We eat tacos ALL the time at our house so substituting ground turkey for beef was a great way to start cutting down on some calories.
To meal prep taco meat, all you need to do is cook up 1lb (or the amount to feed your family) using your favorite store-bought or homemade taco seasoning and then store it using glass meal prep containers. I find glass containers to work best in keeping taco meat fresh longer.
When you're ready to eat, warm it up in the microwave for about 30 secs. Don't worry! It still tastes fresh as if you just cooked it.
I also love to batch cook taco meat for the freezer to make dinners during the month even easier. Cook up a bunch of taco meat and then divide it into the amount you want to use for dinners and place them into freezer-safe Ziploc bags to place in your freezer.
If I know what I will be using the meat for, I will take it a step further and make a taco dinner freezer kit. In this kit, you put the amount of taco you want, tortilla shells, and shredded cheese so you have everything ready for dinner.
With the taco meat being prepped ahead of time, dinner can be ready in under 15 minutes!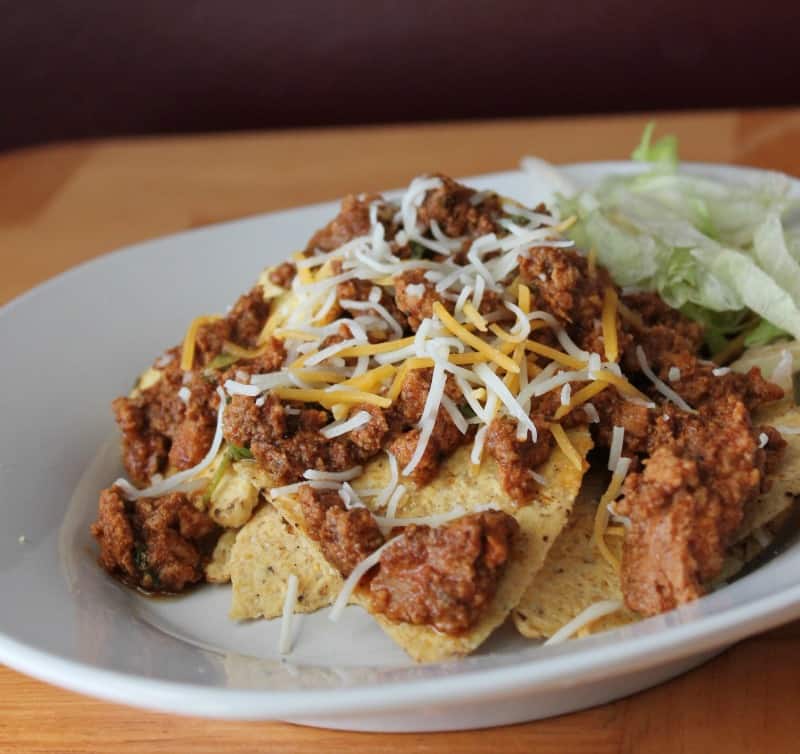 Ground Turkey Meatloaf
Meatloaf is an awesome meal prep recipe that I usually use ground turkey for. It's so easy to make and the recipe variations are endless. A slice of turkey meatloaf and some roasted vegetables is one of my favorite low carb dinners.
I tend to meal prep meatloaf a couple of different ways:
Cook it completely ahead of time, cut into slices, and then store in the refrigerator. When I'm ready for dinner, all I do is warm it up in the microwave. It's super delicious every time!
I'll prepare it completely and then put it in the refrigerator to cook early in the week. If I do this, I make sure to have it on the meal plan for Monday or Tuesday. Just stick it in the oven and cook for 60 mins at 350 degrees.
Freeze it: cooked or raw. To freeze it raw, flash freeze it on a sheet pan and wrap it in plastic wrap and foil. When you are ready to cook, let it thaw out in the refrigerator and cook it according to the instructions.
This is a great way to stock your refrigerator with a bunch of meatloaves, especially if you grab a deal next time your at the store and stock up on a bulk of ground turkey.
Take a look at some more tips and instructions I shared on freezing meatloaf!
Ground Turkey Meatballs
Another meal prep favorite are my turkey meatballs. I'm not kidding when I say that every. single. person that tries my meatballs says these are the best meatballs they have ever had.
These turkey meatballs are super flavorful as well as tender and juicy. People are pretty surprised when I tell them it's made from ground turkey.
Most of the time, I prepare them and cook them directly in the sauce. I then store them in glass meal prep containers in the refrigerator or I'll put into plastic freezer bags to save for later.
I throw some of these ground turkey meatballs in my spaghetti or to make some quick meatball subs.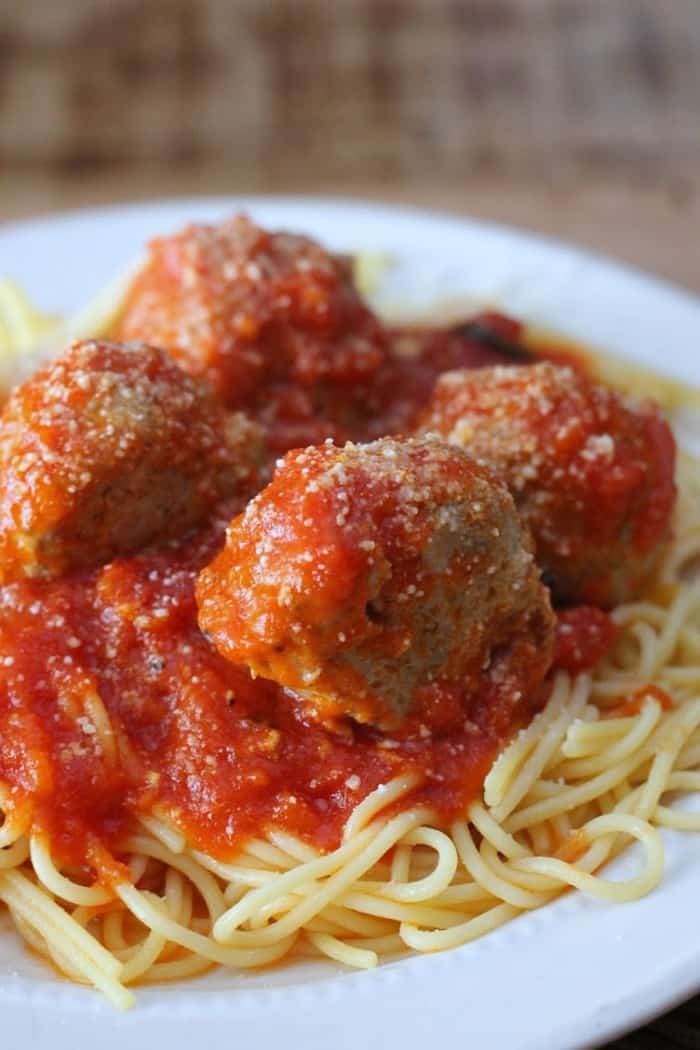 Ground Turkey Stuffed Peppers
Who doesn't love stuffed peppers?
This ingredient is super easy to cook in batches and hearty enough to hold a whole meal! While I wouldn't recommend cooking these and freezing them right after, they really hold up well in the refrigerator for a couple of days.
Here are a couple of different stuffed pepper recipes to recreate using ground turkey: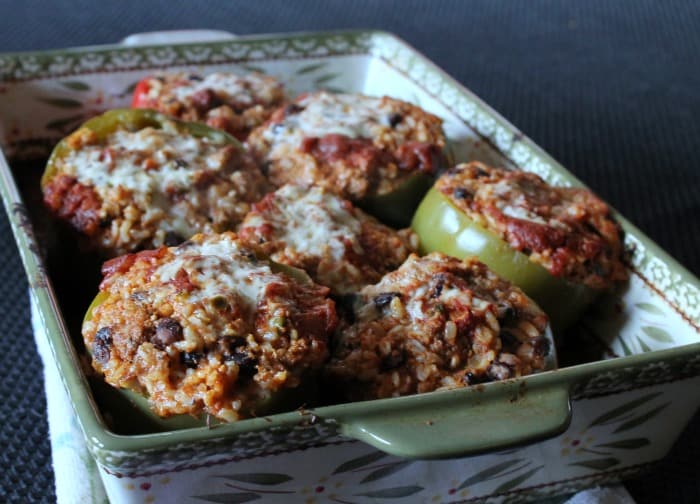 Ground Turkey Pasta and Quinoa Bakes
I love to make pasta or quinoa bakes with turkey. This is a great way to stretch a 1lb of ground turkey and adds a serving of lean protein to a one-dish meal.
You can prep everything you need and put it all in one dish to either cook that day or freeze for later on in the week.
Here are some of my favorite pasta and quinoa bakes I've made in the past:
You can adapt these to add ground turkey!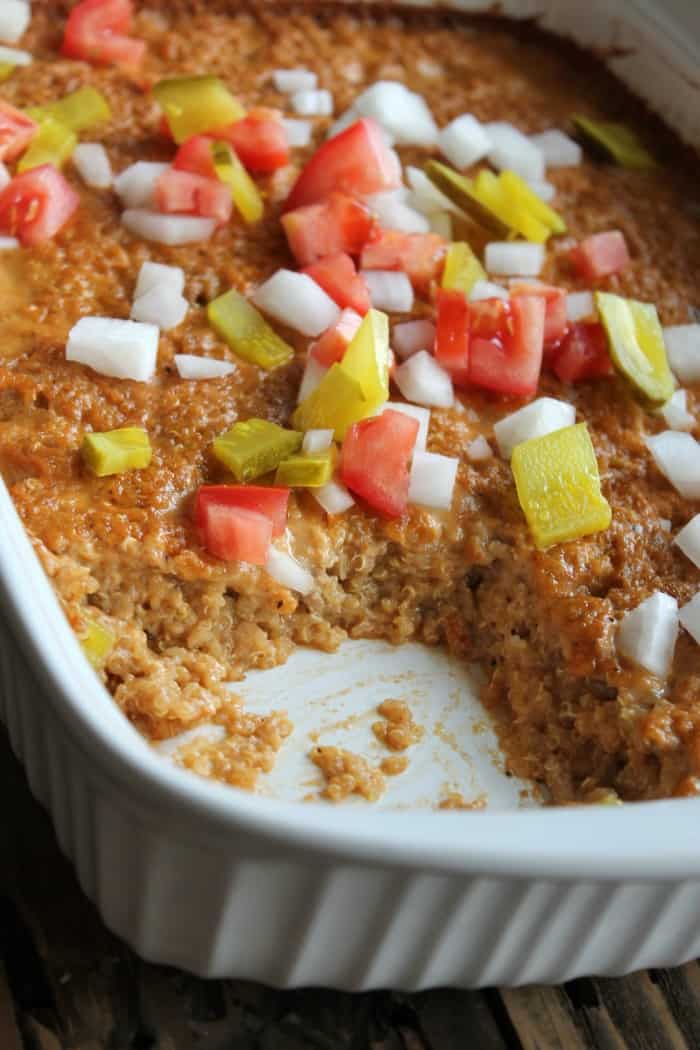 Ground Turkey Fried Rice
For my ground turkey fried rice, I prefer to use brown rice or quinoa in my fried rice recipe and both are delicious. This can be made completely ahead of time and store in the refrigerator for a quick dinner that week.
You can also store this recipe into glass containers for individualized servings to have portion-controlled meals.
Here is the recipe for my Ground Turkey Fried Rice!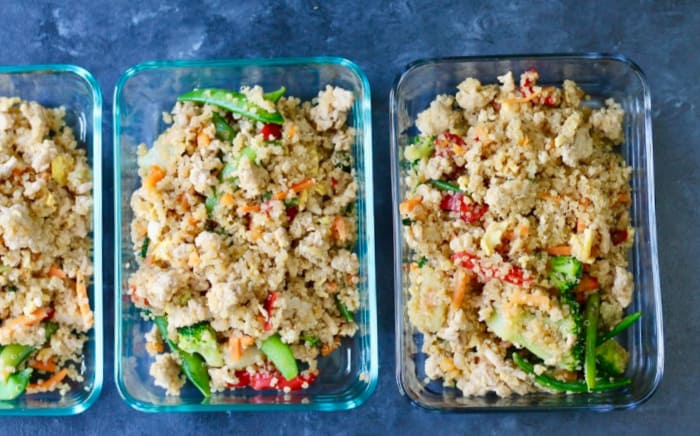 Ground Turkey Meal Prep Bowls and Mason Jar Salads
You wouldn't think that ground turkey would work good in meal prep bowls or mason jar salads but it actually does. This Dorito Taco Mason Jar Salad is one of the most popular recipes on my blog and everyone raves about it – including me. It's super tasty and will fill you up.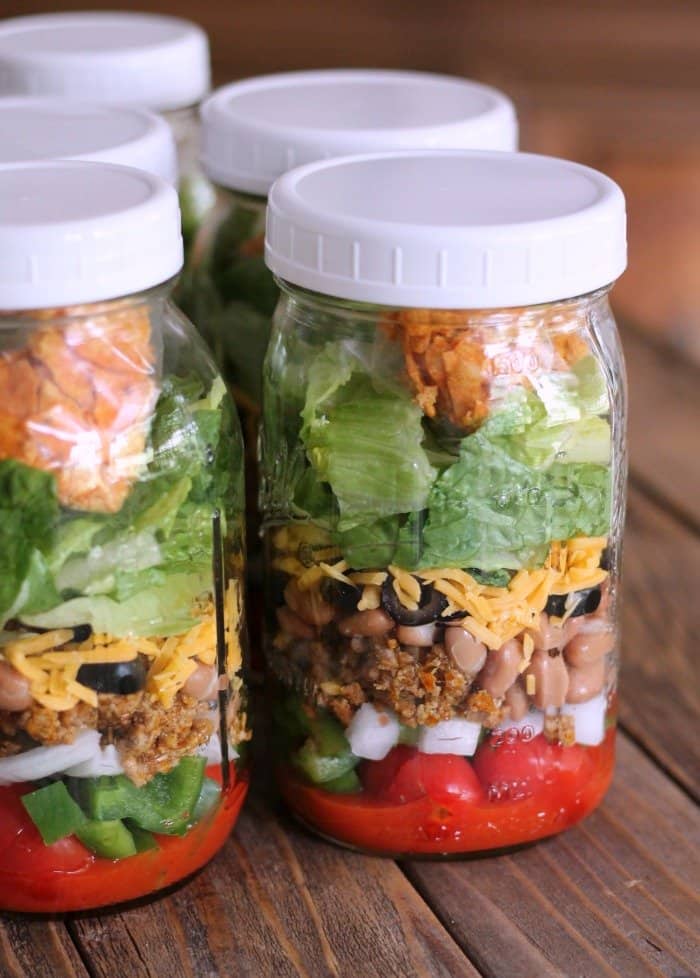 These Turkey Taco Meal Prep Bowls are a new recipe on the blog. I have to say it is super simple to make and equally as good.
Both of these recipes I eat cold and they taste delicious. Also, in all the years I've made both of these recipes, I've never had an issue with the taco meat lasting me all week.
If you're concerned about the freshness of the meat being in the refrigerator all week, then I would recommend making smaller portions or fewer bowls and salads.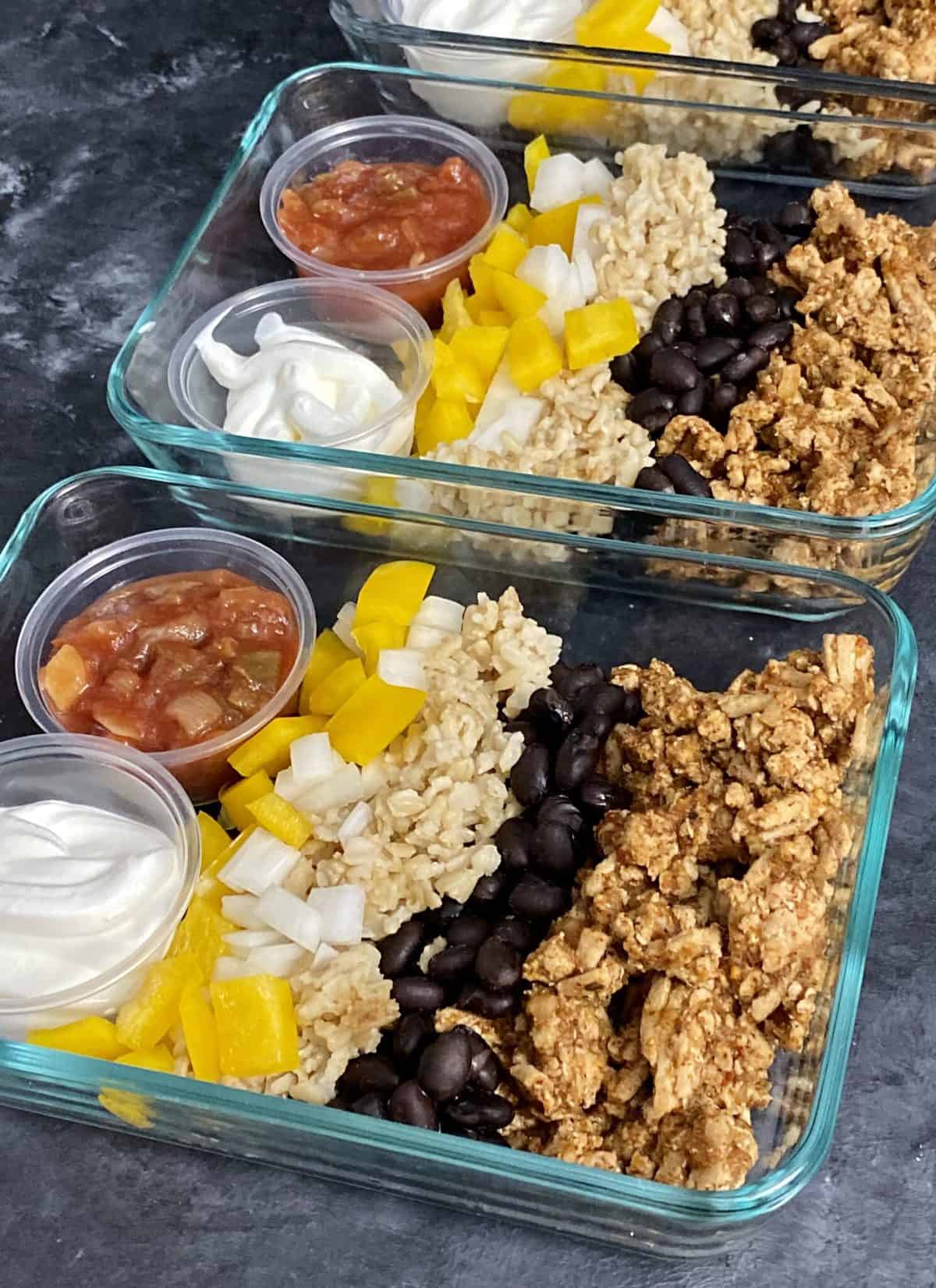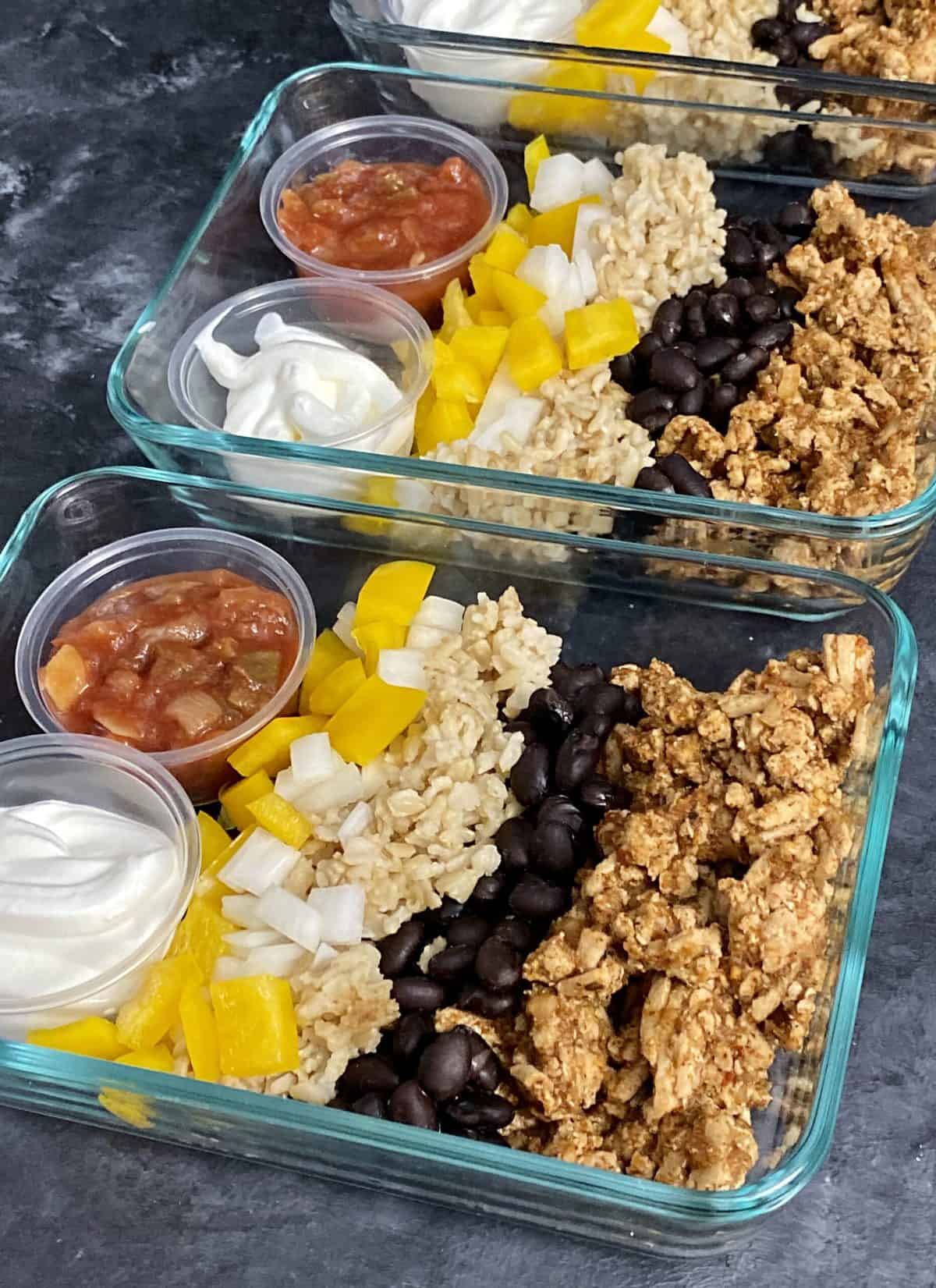 Ground Turkey Burgers
The last meal prep recipe I wanted to share with you all are my turkey burgers!
The fun part about this recipe is that you can go as simple or as complicated as you want. If I am in a hurry, I do a simple seasoning and leave them, prepped in my fridge for when I get home. Depending on the weather, I will use my indoor grill pan or my outdoor grill.
If you make these during your Sunday meal prep, I would put them on the menu to eat early in the week.
These can also be frozen but I recommend completely thawing them out before grilling to assure you get the internal temperature of the meat up to 165 degrees.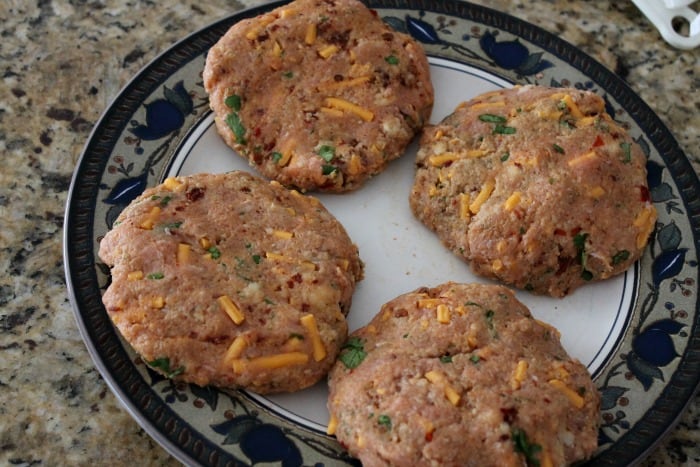 If you are looking for some more ground turkey recipes, check out this post I put together full of 20 Healthy and Delicious Ground Turkey Recipes!
Indulge in ground turkey tacos without all the carbs. Make one of these recipes next time you are meal prepping for your week. Share a picture and tag me on Instagram or Facebook if you decide to try one!