Learn how to meal prep chicken with these tips and recipes! You'll never wonder what to do with a bulk package again with these chicken meal prep ideas.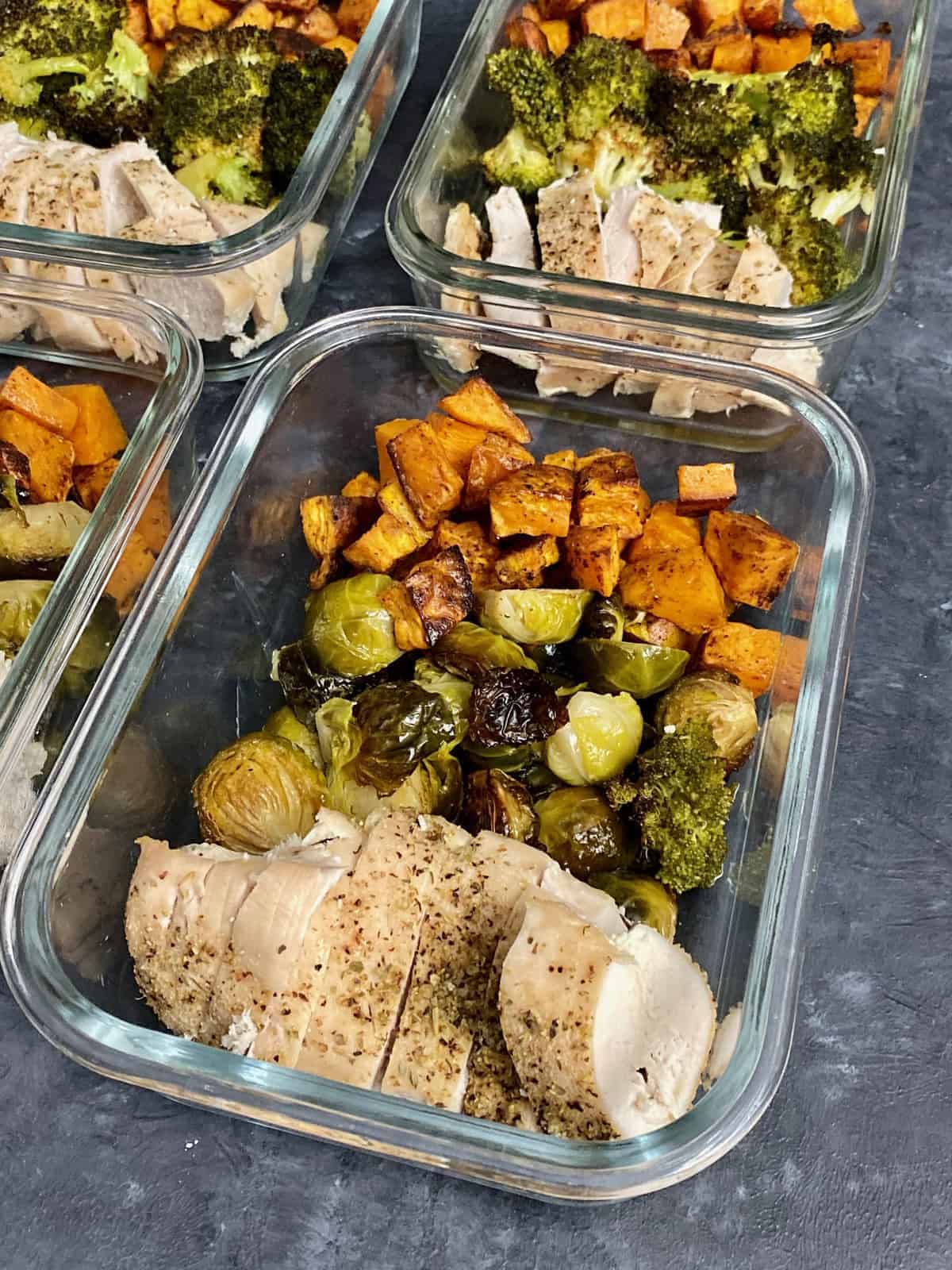 In the past I didn't know how to meal prep chicken, I'd just throw an entire bulk package in the freezer and then chisel out a piece when I'd need it. This was not a very efficient way of doing things and would always result in me wasting huge amounts of time or having to defrost and cook up all the chicken anyway.
Today, I am much wiser when in comes to purchasing chicken in bulk. Instead of throwing it in the freezer I make it a priority to meal prep all the chicken ahead of time so it is recipe ready.
Jump to:
Reasons I Love To Meal Prep Chicken
Recipe ready. What's the point of having all that meat if it is not going to be ready to eat when I need it. The last thing I want to do – or have time for – is to take frozen chicken out, try to thaw, and get it prepared in time before my family starts to revolt in hunger.
You only need to handle raw chicken once. Prepping all my chicken ahead of time means I only need to handle raw slimy chicken a couple times of month. That makes me happy.
Buy in bulk. This is a great way to save money while also preparing healthy chicken recipes ahead of time for easy dinners.
Shopping Tips
There are many different chicken meal prep ideas and it'll depend on what you purchase and what you want use it for.
Before I jump into how to meal prep chicken I just want to mention where I purchase bulk organic and natural chicken from.
I live in an area where I have access to high quality meats. I can get big packages of natural (and sometimes organic) chicken from BJ's Wholesale and Wegmans. Sometimes I go to Whole Foods.
Also, I get a box of meats every 2 months from Butcher Box which is a meat delivery subscription company. I thought the meats in this box were outstanding. If high quality meats are a priority for you, and you don't have access to many meat sources, then definitely check Butcher Box out. You can read my full Butcher Box review for more info.
[convertkit form=3221494]
Chicken Meal Prep Ideas
Below are ways that I prep a large package of chicken breasts for the freezer. Keep in mind that it will be helpful to have all of this planned out before you get home with the chicken just in case there are other ingredients you need to purchase.
Marinades
Throwing chicken breasts into a freezer bag with a marinade is one of the easiest ways to get chicken prepped and in the freezer quick. I have used all kinds of marinades -including barbecue sauce and salad dressing- and have had luck every time.
The only trick is you need to remember to take it out of the freezer 1-2 days before hand so it has enough time to thaw. Chicken marinade recipes gives a list of marinades I use regularly.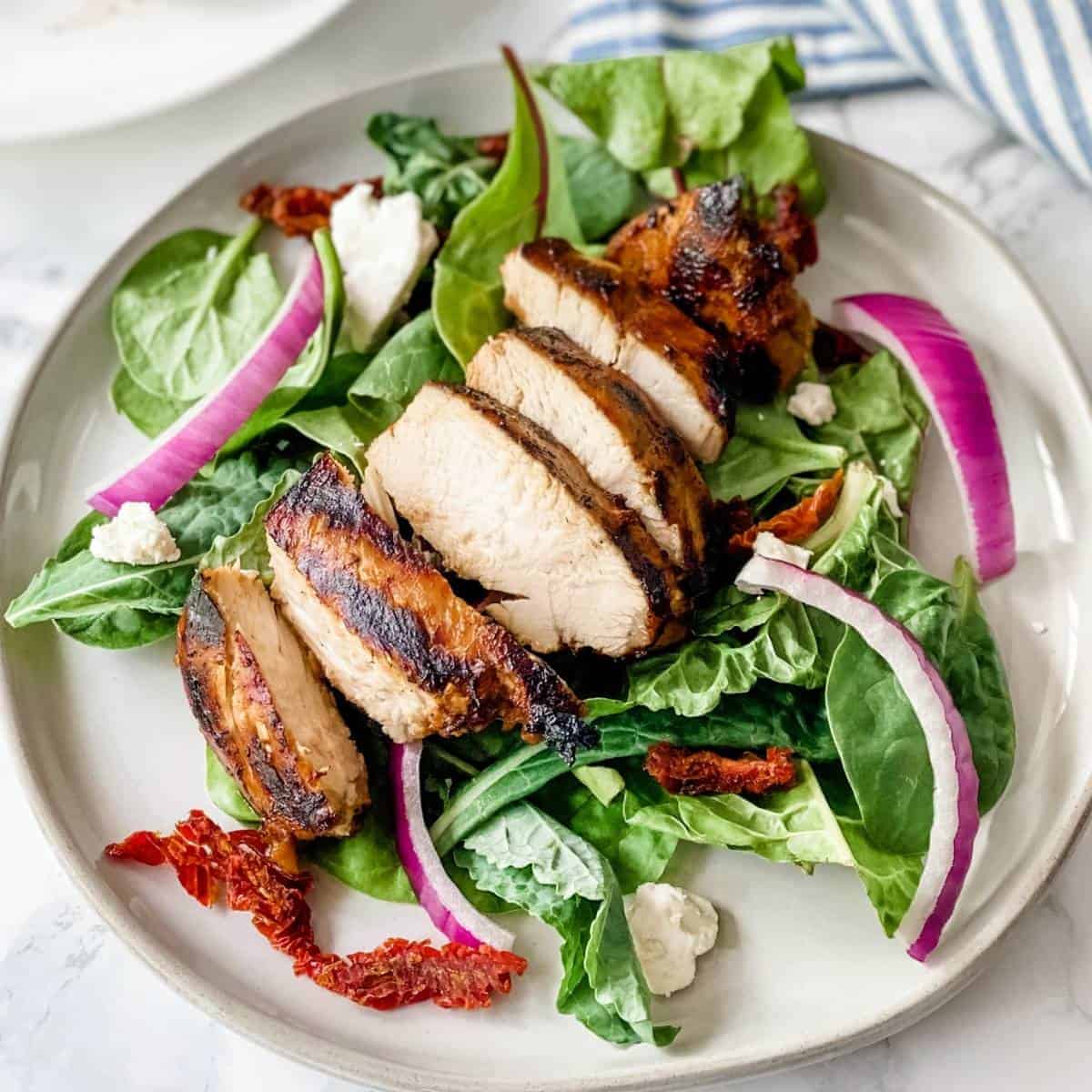 Complete meals
This means cooking the chicken as part of a complete meal prior to going into the freezer. When you are ready the meal only needs to be heated up in the oven, microwave, or on the stove. I try to thaw my meals at least a little ahead of time because it reduces the cooking time. However, if you forget no problem because most of time they can go straight from freezer to oven, stove, or crockpot. Some of my favorite complete chicken freezer meals are chicken quesadillas or chicken broccoli bake.
Shredded chicken
Whether it be simple crockpot shredded chicken or Mexican shredded chicken I always have portioned out packages of this versatile meal starter in my freezer.
Shredded chicken freezes great and reheats quickly to be use in a variety of recipes.
I use shredded chicken in soups, wraps, sandwiches, and casseroles. Along with marinades this is my go to way to prep chicken if I don't have specific recipes in mind.
See all of my shredded chicken recipes.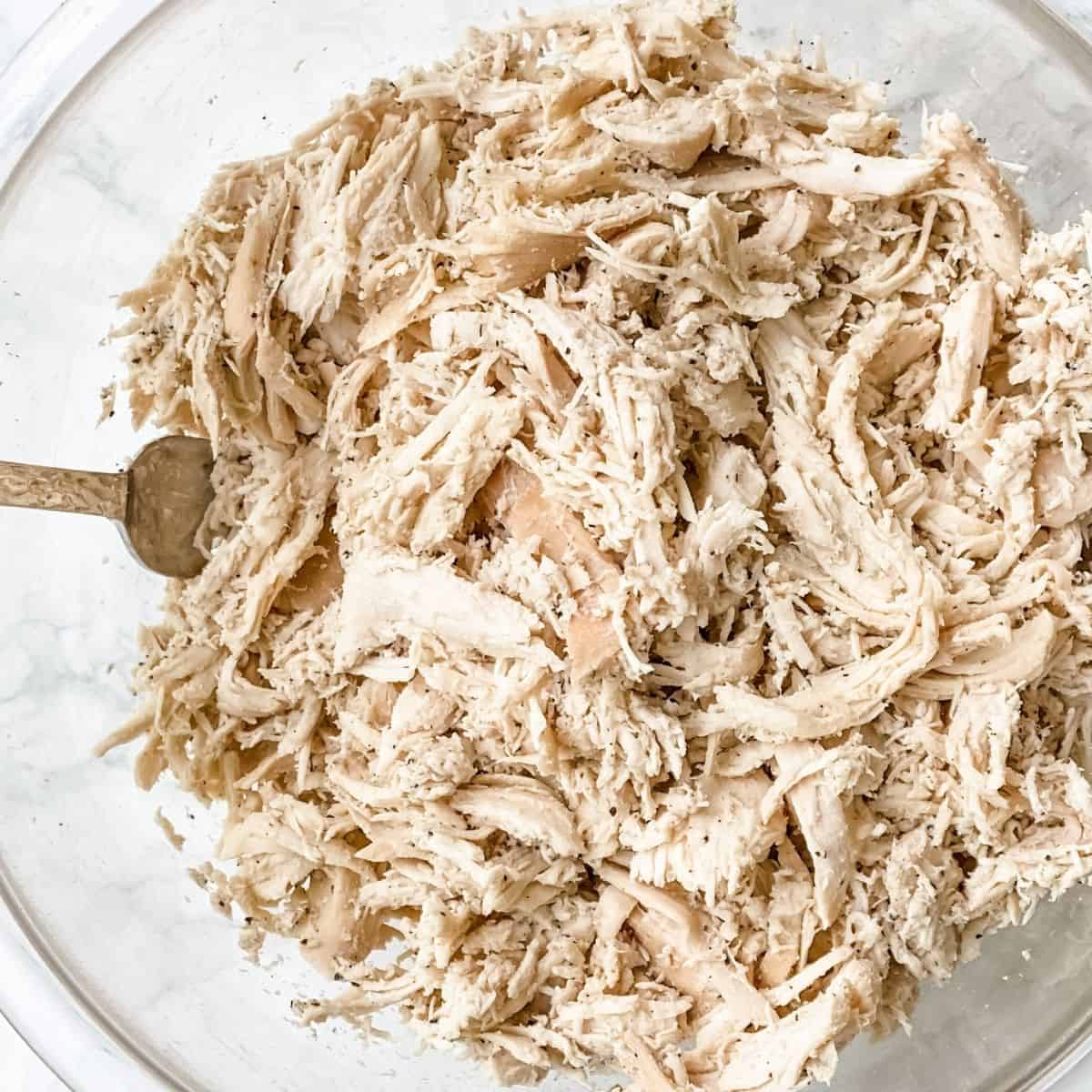 Cooked chicken
If you would like cooked chicken (other than shredded) available for wraps, salads, and other quick recipes then having cooked breaded chicken in your freezer will be helpful.
It thaws quickly and warms up nice in the microwave. Some people have asked me about it drying out but I never had that experience – it always tasted great to me.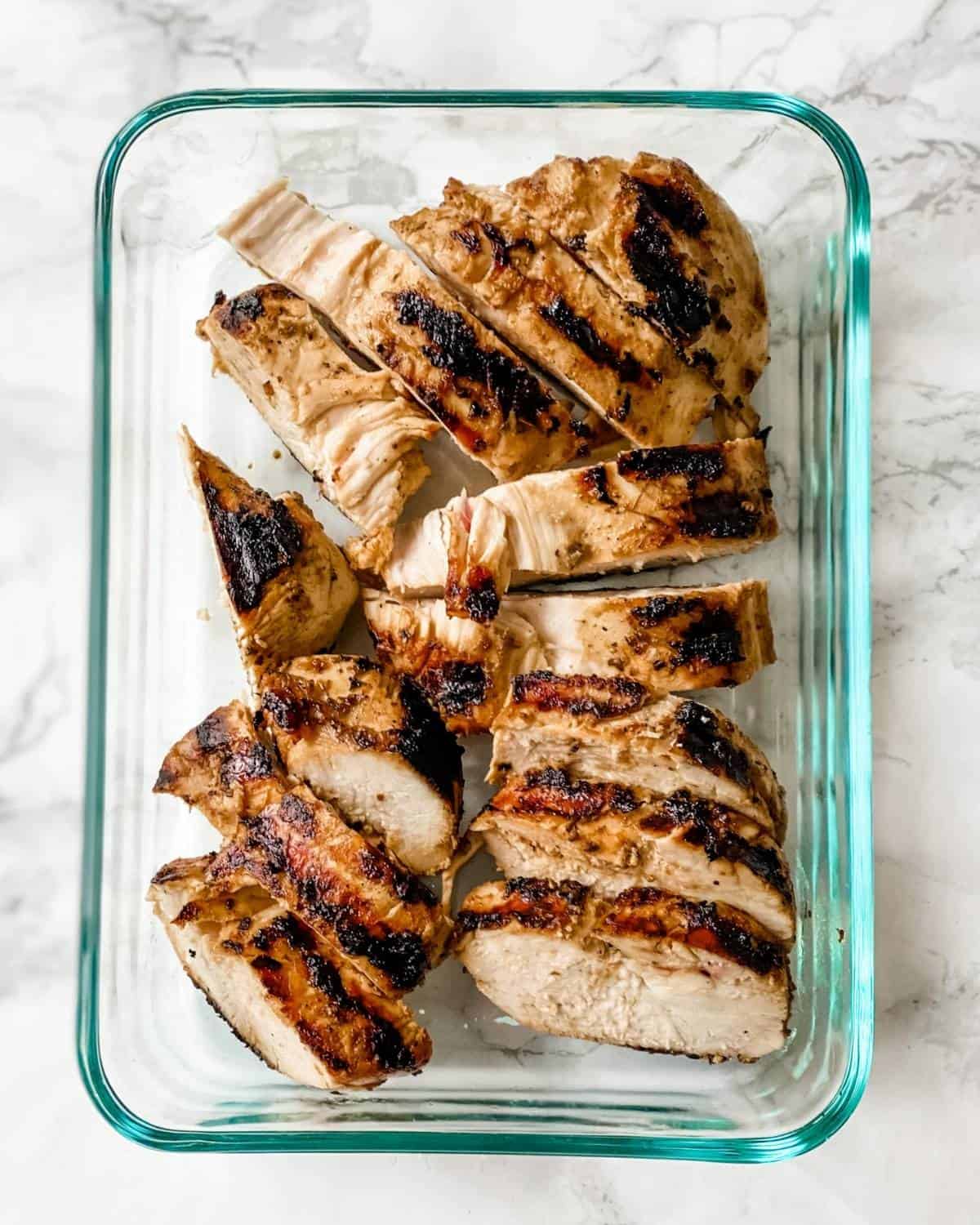 Separated raw chicken
If all else fails then at the very least trim and freeze the chicken in portions. Then all you have to do is take out what you need for the recipe without having to chisel apart the hunk of chicken. This little step will save you tons of time and frustration – believe me I know.
The thing to remember is that chicken should never go into your freezer without having a future purpose. The last thing you want to do on a busy night is take out a package of frozen unprepared chicken.
Trust me, having these chicken meal prep ideas will make weeknights go much smoother. So next time you pick up a bulk package of chicken take some time to get it all prepped before throwing in the freezer. You will thank me later.
See all of my healthy chicken recipes.