If you are trying to turn your eating habits around, I want to help! Here is my ultimate guide for easy meal prep ideas. Everything from recipes to healthy substitutions and even some of my secret quick start tips!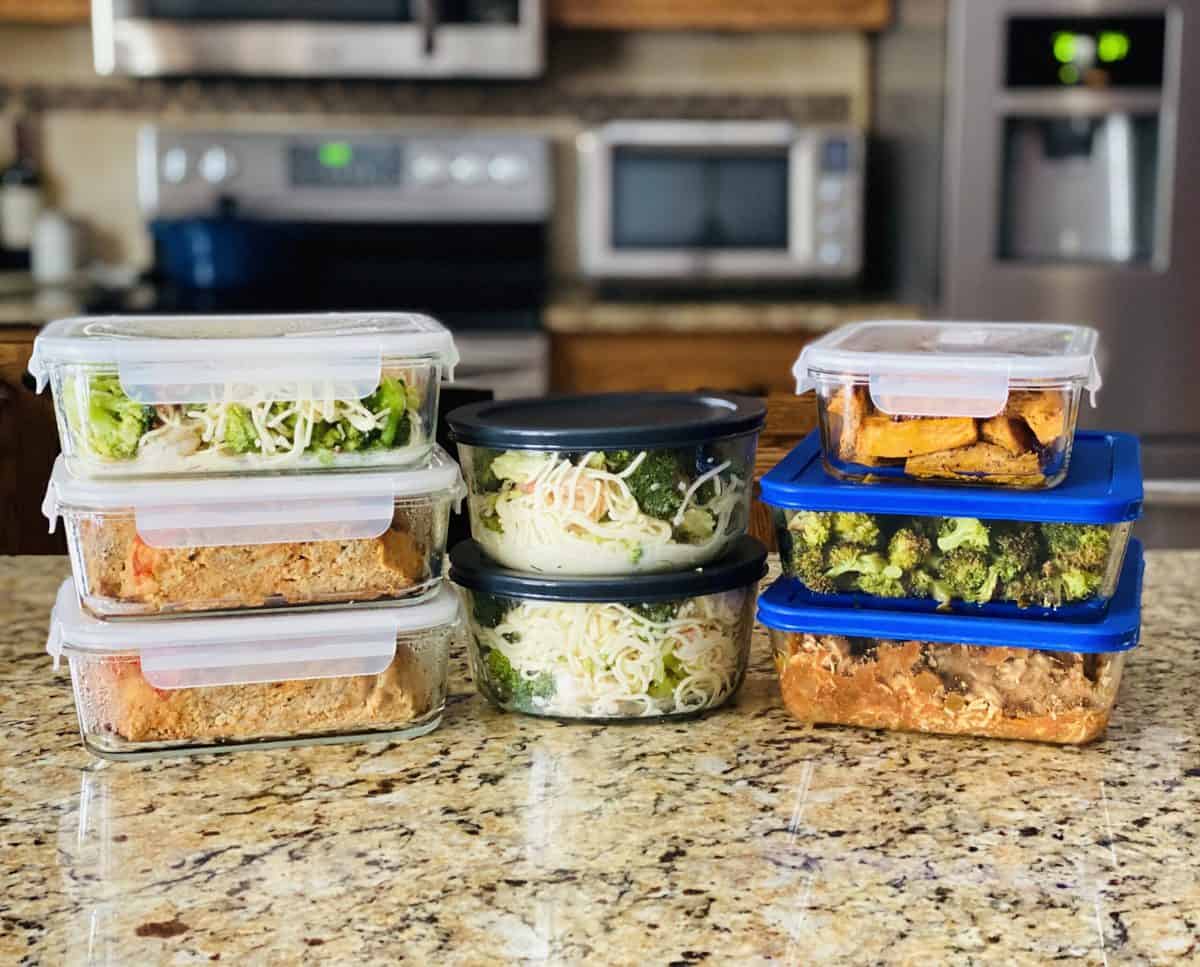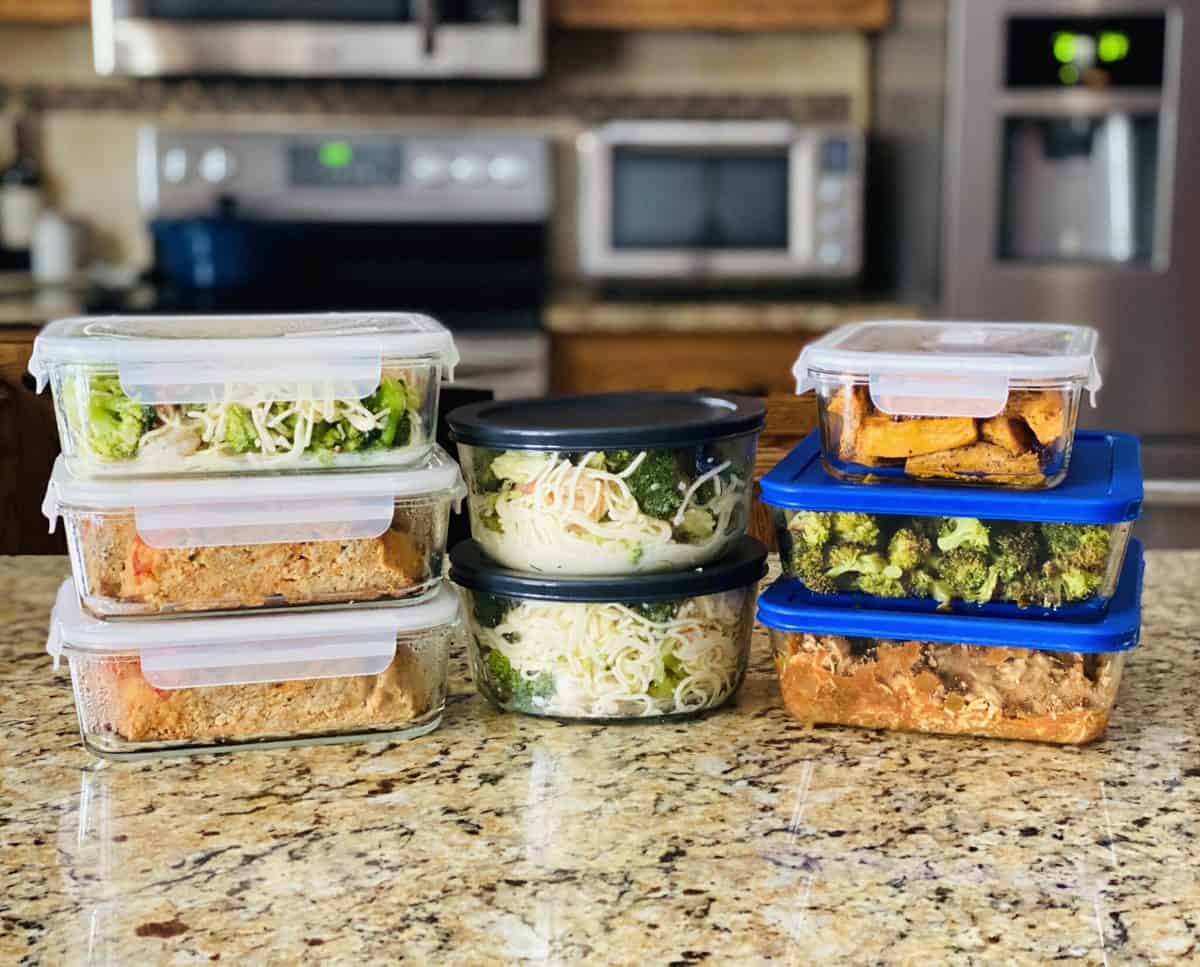 There are usually two big concerns that people face when they start to meal prep:
Are there recipes or ideas out there that are or can be modified to be family-friendly?
Is it easy to prepare?
I totally understand these challenges because when I first started on my weight loss journey nearly a decade ago, I not only had to worry about preparing food for myself but I also needed to cook meals for my kids and husband.
I've mentioned this before but the beginning of my weight loss journey was the busiest time of my life so I didn't have the time or energy to make different meals for everyone in my family. So, I learned early on that I need to find easy meal prep ideas that are not only healthy but more importantly, kid and husband approved.
The good news is that this wasn't difficult at all. Creating healthier versions of family-favorites was actually quite easy to do. In fact, more often than not, my family didn't even realize that they were eating healthier meals.
And, even though cooking homemade meals isn't as easy as creating a quick meal from a box, I learned it wasn't as difficult or complicated as I imagined it would be.
Of course, for some recipes, there is a learning curve but overall, all of the recipes I prepare are easy to cook and meal prep ahead of time.
Jump to:
Reason you'll love having meal ready for the week
Today, meal prep is still a huge part of my healthier lifestyle. In fact, It's safe to say it's essential for my entire family to eat healthy meals every single day. Here are the biggest benefits we have gotten from meal prepping:
Eat healthier – Having food ready ahead of time makes it so much easier to eat healthy. This keeps you intentional with food during the week and helps to prevent mindless eating.
Save money – When you meal prep, you only need to purchase the food needed and have the food ready ahead of time so it doesn't sit in your refrigerator, get forgotten about, and ultimately go to waste.
Reduce stress – This is HUGE! Prior to meal prep, making dinner during the week caused a lot of stress for me. I worked all day and rarely had dinner planned and definitely didn't have it prepared. But, by the time I got home, I had zero time which is why I often turned to boxed meals and take out.
Meal prep has dinner ready so all I need to do is heat and eat or do minimally cooking when I get home!
FAQs
Before I share some of my easy meal prep ideas, here are a few frequently asked questions I get from readers about meal prep…
Do I Have To Meal Prep On Sunday?
Many people choose Sunday to do their meal prep because it's the start of the week. However, if Sunday doesn't work for you, that's totally fine! You can meal prep on any day that works for you.
Here's a post I did on how to meal prep when you don't want to do it on Sundays.
How Much Time Does Meal Prep Take?
Again, this totally depends on you. You can spend as much time as you want on meal prep!
A good rule of thumb is to plan for at least 2 hours to get food ready for the week. Of course, you don't have to prep everything on your meal plan – especially if you're short on time.
My advice is to start with the meal that'd make the biggest difference in your week. Here's a post with time-saving tips on keeping meal prep simple.
How Many Days Can I Meal Prep For?
When I meal prep, I do it for the whole week. So, all the recipes I make, I plan to keep in the refrigerator for up to 5 days.
If you're worried about not eating the meals within that time-frame, then you can freeze recipes or plan to cook them during the week.
Also, keep in mind that not all meals need to be prepared completely ahead of time. There are many shortcuts to take to help bring a recipe together quickly during the week.
I'll go over those below 😉
Can I Meal Prep Any Recipe?
Yup! Any recipe can be meal prepped in one way, shape, or form. Whether that be chopping the vegetables ahead of time or trimming the chicken. You can do everything from cooking it completely to simply preparing components of the recipe ahead of time.
Isn't Meal Prep Just Eating Leftovers All Week?
Not at all.
Sure, you can make a recipe completely and warm it up all week. So yes, that's essentially eating leftovers. But, not all recipes need to be prepared completely ahead of time. As I said, there are many ways to prepare components of recipes without needed to cook completely.
Do I Need To Eat The Same Thing Every Day?
Personally, I find it much easier to eat the same thing every day for breakfast and also for lunch. This makes meal prep for the week very easy. I add variety at dinner time. But again, you can meal prep in any way that works for you.
What If I Only Need To Cook For 1-2 People? Can meal prep still work for me?
Yes of course! Here's a post I did specifically on meal prepping for an individual or a small family.
Healthy Swaps
One of the first things I did was make clean eating substitutions for the recipes I was already making. Here are some of my favorite healthy substitutions!
Substitute Organic Grass-Fed Meats For Conventional Meats
When I started my weight loss journey, one of the first things I did was start purchasing high-quality meats. Grassfed organic beef, chicken, and pork are more nutritious and better for the environment. Yes, they are a little more expensive than conventional meats but, in my opinion, worth the extra cost.
I purchase these meats from Wegmans, Whole Foods, and/or online from Butcher Box Meat Delivery.
Substitute Ground Turkey For Beef
In addition to purchasing higher quality meats, one of the ways I was able to reduce fat and calories in many recipes that call for beef is simply by making the swap to ground turkey.
In my opinion, ground turkey tastes just as good as beef, and truth be told, my husband doesn't even notice when I make the swap.
Substitute Whole Grains
This swap took a little more getting used to than the others. So, I made this change slow.
I started with swapping out half the white grains for whole grains and over time, I was able to use only whole grains pasta and rice. Eventually, I was even able to swap out the quinoa for rice in many recipes.
Add More Vegetables To Recipes
Not only did this healthy idea help me get more vegetables into our diet but I was able to reduce the number of carbs and calories we were assuming by substituting vegetables for some of the pasta, rice, or other grains in a recipe.
Prepare Homemade Sauces, Marinades, And Dressings From Scratch
Like many busy working moms, I depended on jarred and bottled everything to get dinners on the table fast.
However, I learned that making all of these things homemade actually didn't take long at all and by doing so, I was able to create cleaner recipes that were much healthier.
Cook Using Fresh Ingredients Instead Of From A Box
Of course, cooking anything fresh instead of using ingredients from a box is going to take a little longer but it's a lot less complicated than we think.
For example, instead of making instant mashed potatoes, I'd purchase potatoes and make it fresh. Instead of purchasing frozen macaroni and cheese, I'd make it homemade using cleaner healthier ingredients.
You can see more of my clean eating meal prep ideas.
My Best Quick "Get Started" Tips When Beginning To Meal Prep
After so many years of trying out all different types of tips and hacks, these are the ones that worked out the best and I highly recommend them.
Don't try to meal prep everything. I think this is the #1 tip I give to people just starting out with meal prep. It's important to start slow and then add on as you get comfortable.
Focus on meals that will make the biggest difference in your week. I said this earlier but it's important to say it again. Whether you are a beginner or seasoned meal prepper, one of the best pieces of advice I can give, especially if you're overwhelmed or short on time, is to focus on the meal that will help the most during the week. So, if you struggle with lunches, then start with some of those recipes.
Put it on your calendar. When you start the meal prep habit. you're going to need time for meal planning, grocery shopping, and preparing meals. If you're not used to doing this, then you'll need to block chunks of time to make sure all 3 of these things are a priority during the week. Even now, I still look at my calendar to plug in the times I'm going to get ready for meal prep.
Have a running list of favorites. This is something I recommend to new and experienced meal preppers alike. There's no need to try new recipes every single week. I know with Pinterest it's easy to want to fill our meal plans with all these new exciting recipes but that's a great way to get overwhelmed. Have a list of favorites you rotate every week and then add new recipes every other week or so.
Meal Prep Containers
When I first started to meal prep, I used whatever container I had on hand in the kitchen. Truthfully, this got the job done but over the years, I've learned there are other better options available.
You can find all of my favorite glass meal prep containers.
Where To Buy Meal Prep Containers
You can purchase meal prep containers just about anywhere now! I've found all varieties at Target and Walmart. However, if you want them sent to your door, then I've bought them online at Amazon.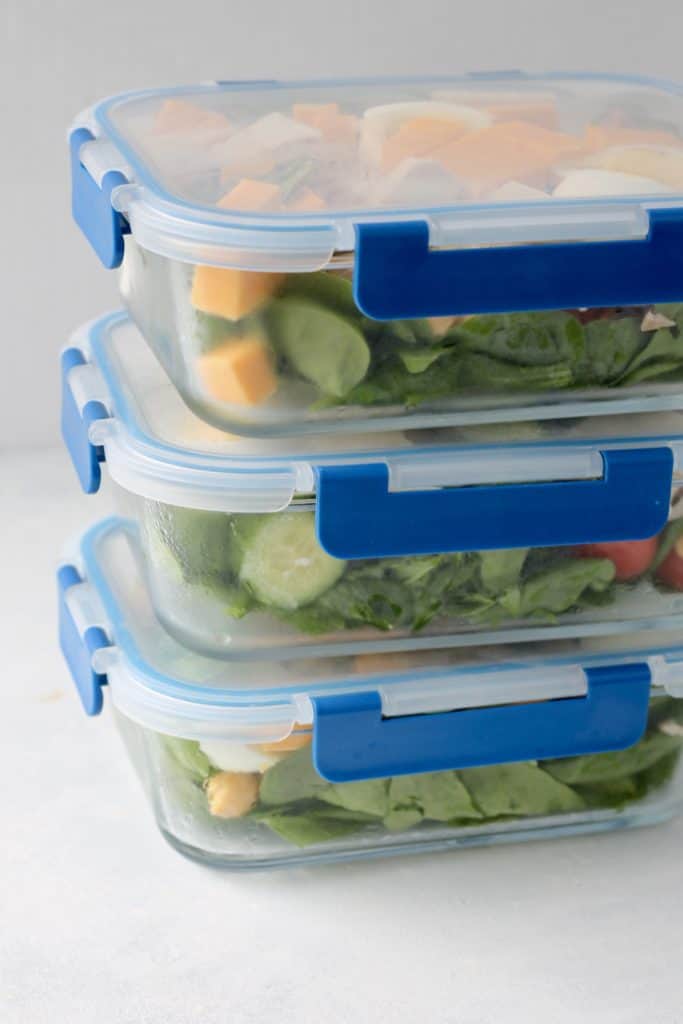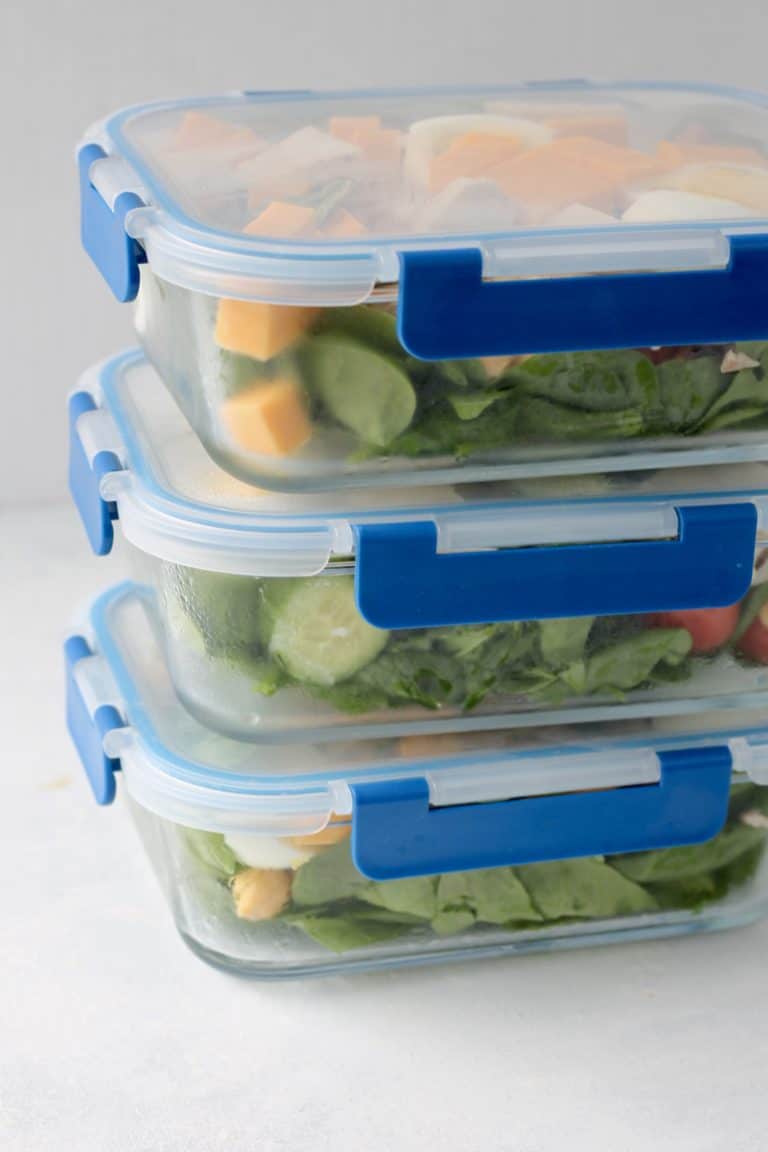 Short Cuts To Meal Prepping
Don't feel like you need to cook everything from scratch every single week. Trust me, I know that's not realistic for most of us.
I have no shame in using convenience items to make life easier on meal prep.
Here's a post I did on meal prep convenience items.
Grab a rotisserie chicken. Rotisseries chickens are inexpensive, healthy, and, versatile. I use them in mason jar salads, bakes, pasta dishes, and other recipes. When you don't feel like cooking chicken for recipes, grabbing one of these birds is a great idea.
Prechopped and washed fresh and frozen vegetables. I love purchasing premade zoodles, trimmed green beans, cleaned Brussel sprouts, or chopped broccoli. Of course, it's a little more expensive but it saves so much time and is totally worth it in my opinion.
Jarred sauce – Shhh, don't tell my mom. I always have a bottle of Rao's marinara sauce in my pantry. Yes, I can make my own homemade spaghetti sauces but having a jarred sauce is super convenient when you need sauce quick for a recipe.
Salad dressings and marinades. Yes, I know making these homemade is easy to do but oftentimes, I grab bottles of dressing to make it even easier to throw mason jar salad recipes together or to marinate some chicken breasts. This homemade Italian dressing is my favorite to make though.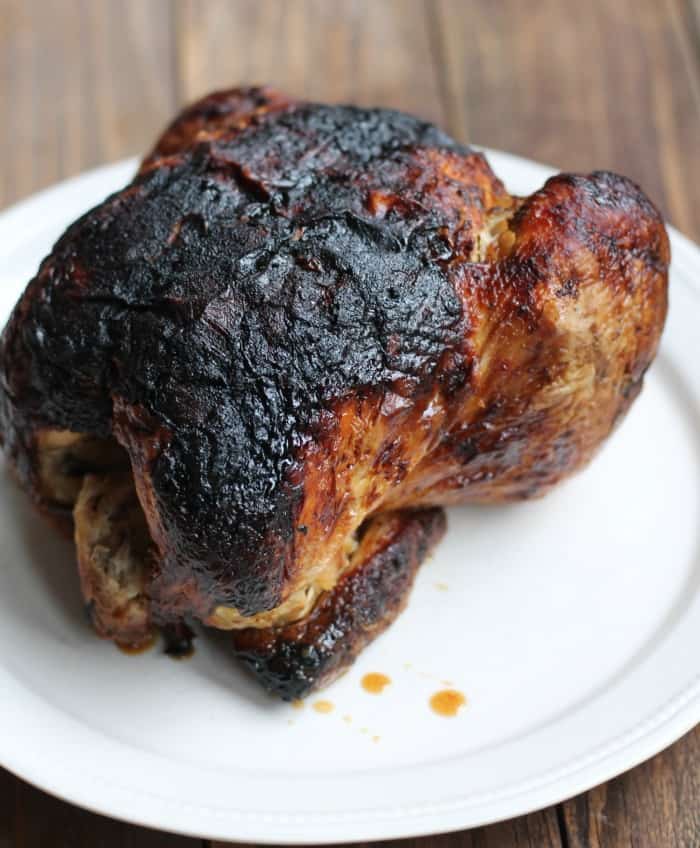 Easy Meal Prep Ideas You're Going To Love!
A common misconception is the only way to meal prep is to cook recipes completely. That's only one way to meal prep. There are other ideas (or short cuts) to get meals on the table fast.
Stock Your Freezer
Every other month or so, I like to take time and get my freezer stocked with all kinds of recipes and meal starters. This cuts down on meal prep time during the week significantly.
I like to make everything from baked oatmeal cups to spaghetti sauces, dinner freezer kits, energy balls, and everything in between.
Cooked Shredded Chicken Or Beef To Use During The Week
This is a great way to not be tied to a recipe and also add variety into your meals. Having meat ready is half the battle when trying to get dinner ready- fast.
When it's ready you can use it in soups, salads, wraps, pizzas, and casseroles. See all of my shredded chicken recipes.
Prep Vegetables
If you know you're going to need chopped onions, garlic, peppers, or other vegetables for recipes, you can easily do that on Sunday and store in the refrigerator until you need them.
Trim Chicken
One of the things I hated doing when I got home from work was handling raw chicken. SO, if I don't feel like cooking the chicken on Sunday for the week, I can get it recipe ready so I can easily cook it during the week.
Prepare Grains Ahead Of Time
Brown rice, quinoa, and other grains take time to cook. The good news is they keep great in the refrigerator all week! So make it on the weekend and warm it up during the week when ready.
Make No-Cook Recipes
Overnight oats or mason jar salads require no cooking and can be thrown together in less than 30 minutes. Energy bites are also a super easy no-cook recipe.
Take a look at this post for some easy meal prep dinner ideas with minimal to no cooking time!
Prepare Slow Cooker Ingredients Ahead Of Time
I love using my slow cooker and even more so when I don't have to fuss with ingredients and can just turn it on in the morning. I do this by getting all of the ingredients prepped on Sunday or even the night before and then turning on when I wake up.
When I have time, I'll put together a bunch of slow cooker freezer kits to use later on!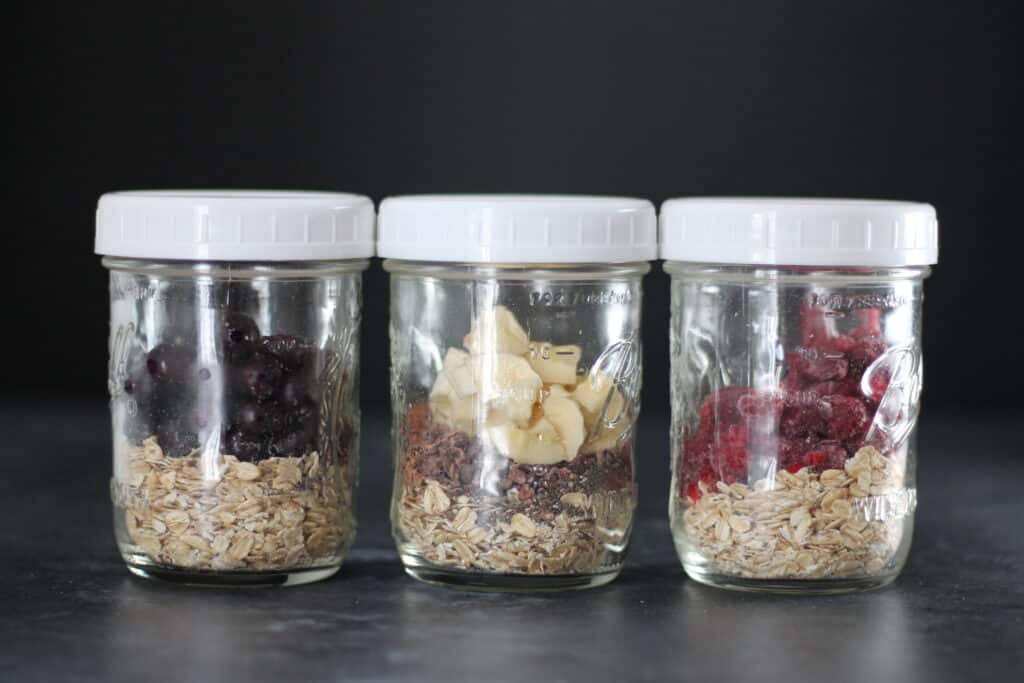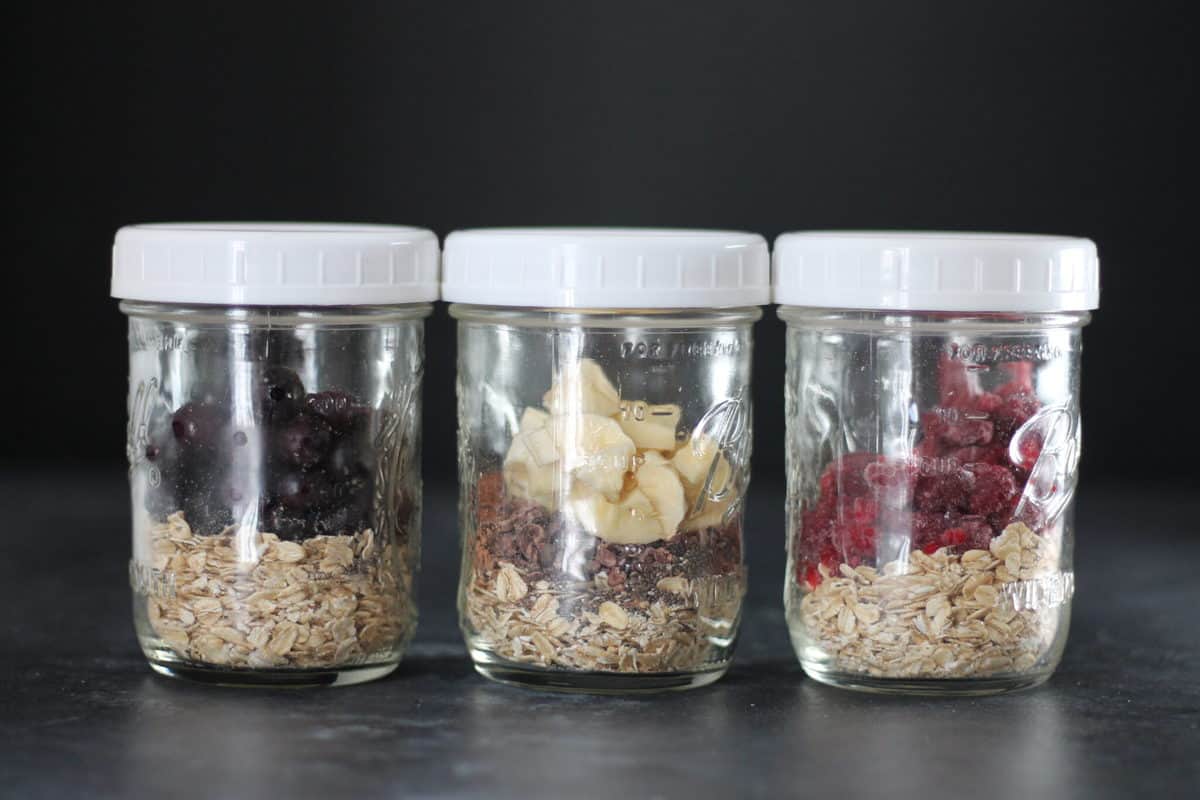 Easy Meal Prep Recipes
Let's get to my favorite easy meal prep recipes that are very family-friendly. My kids and my husband approve of each of these recipes. And honestly, if they like them, then I know your family will too!
Breakfast Meal Prep
Steel-Cut Oats
Steel cut-oats can be made on the stove-top or in the slow cooker. They keep really well all week in the refrigerator or you can portion out and freeze for a quick healthy breakfast all month.
To warm up in for breakfast, all you need to do is put it in a microwave-safe bowl and heat for 1-2 minutes.
These are some of our favorite steel cut oat recipes:
Breakfast Casserole
My husband LOVES these. Actually, everyone does.
You can switch out the meats and vegetables with what you have on hand. To meal prep, make the casserole on Sunday and store in the refrigerator using glass or plastic containers.
When you're ready to eat, use a microwave-safe plate and heat for 1-2 minutes or until hot.
Here are some of our favorite breakfast casserole recipes:
Or check out these high protein breakfast recipes without eggs,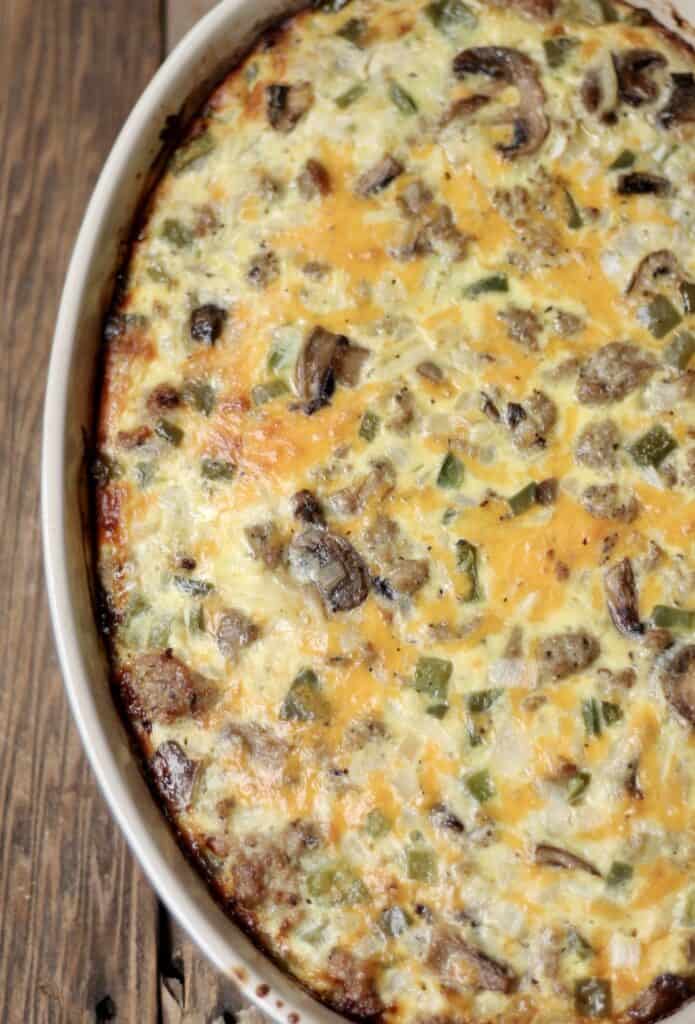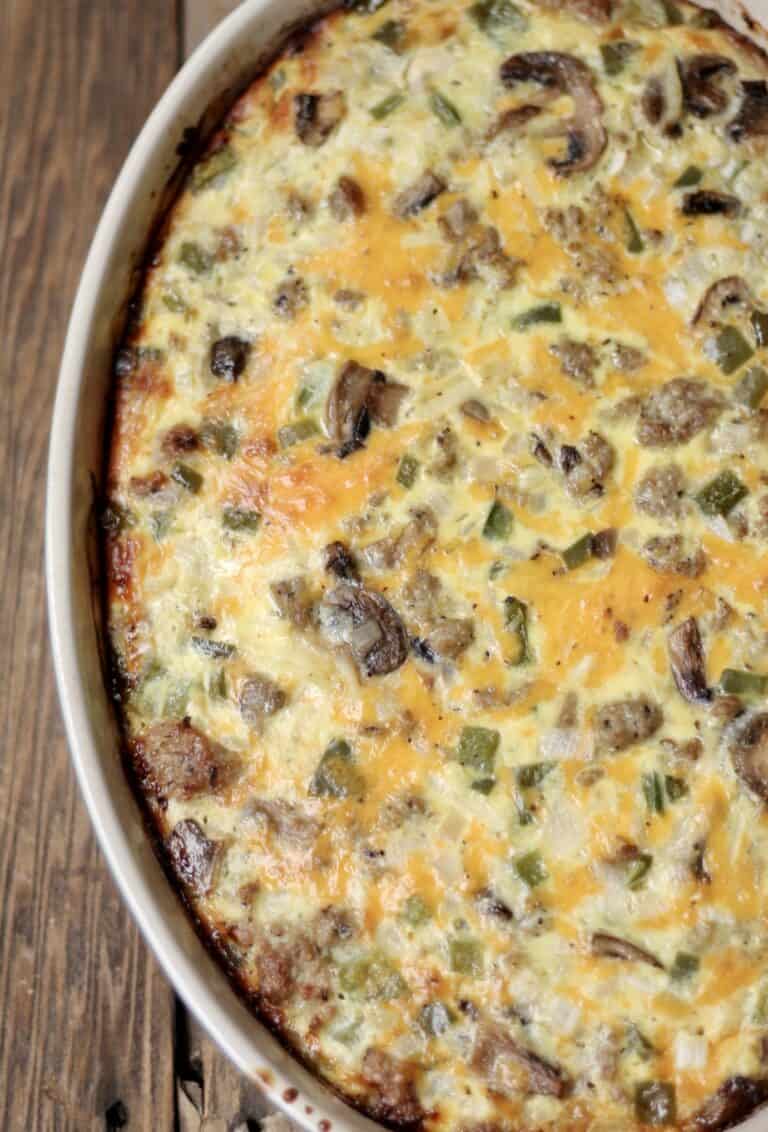 Snack Meal Prep
Energy Balls
My husband is obsessed with energy balls – I make them regularly. These can be made on Sunday for the week but you can also make a double or triple batch and freeze.
These are some of our favorite energy balls recipes:
If you are looking for more snack ideas, take a look at this post on how to meal prep high protein snacks!
Lunch Meal Prep
Mason Jar Salads
I'm a huge mason jar salad fan. I make them every week for my lunches! My husband is also a big salad fan but he likes them a little heartier than mine.
These are easy to throw together on Sundays to have ready to eat all week. Many recipes require zero cooking and if it does require chicken, then you can easily pick up a rotisserie chicken to use.
When you're ready to eat, dump the salad into a bowl and enjoy.
Here are some of our favorite mason jar salad recipes:
If salads aren't your thing, take a peek at this post I put together full of make-ahead lunches that are NOT salads!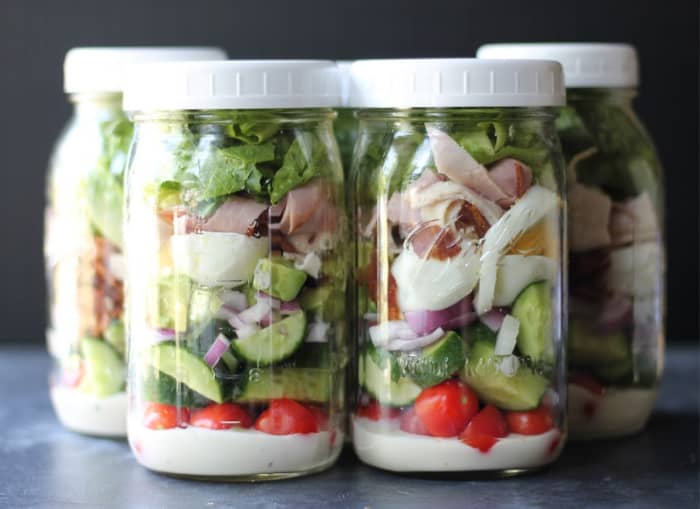 Dinner Meal Prep
Dinners are always tricky when trying to make the whole family happy. Luckily, I've found a collection of family favorites that everyone loves and looks forward too. All of them can be made ahead of time in some way shape or form. Meal prep instructions are listed with each of the recipes.
These are some of our favorite meal prepped dinners. See all of our dinner meal prep ideas.
Chicken and Poultry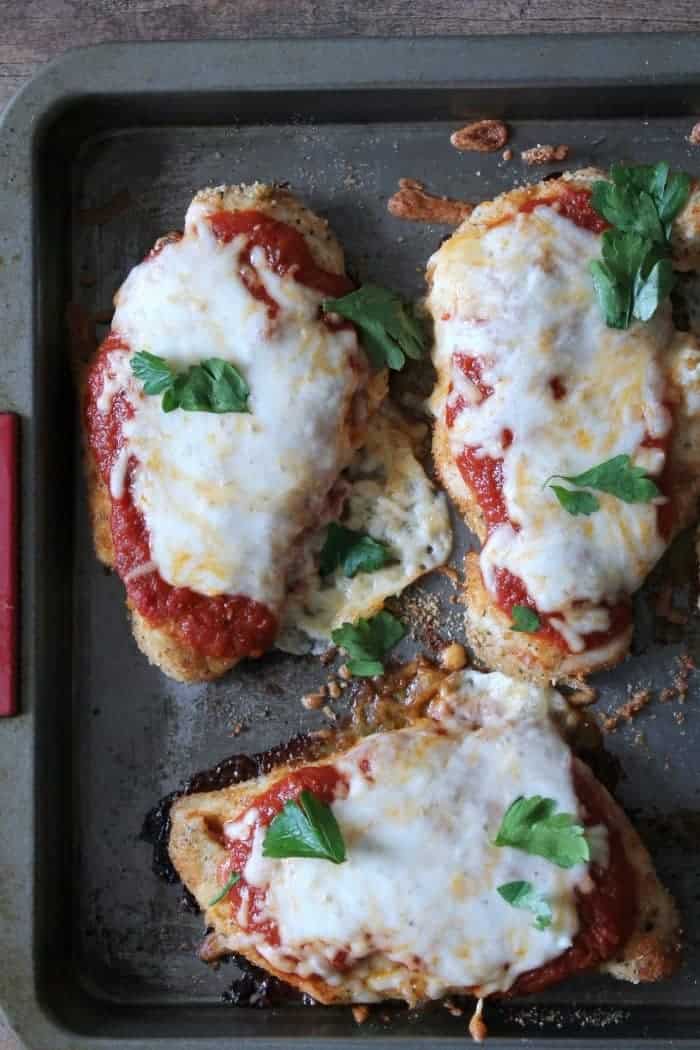 Beef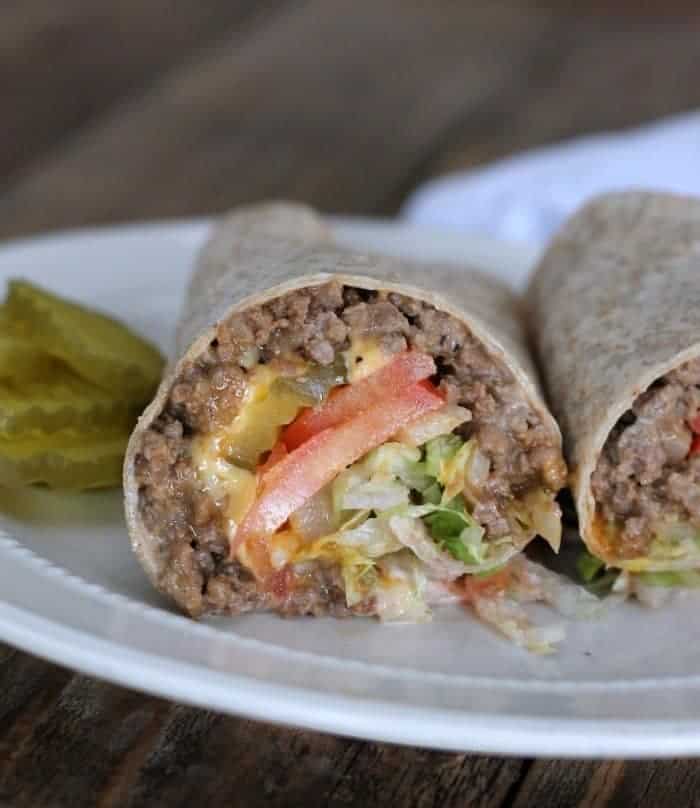 Seafood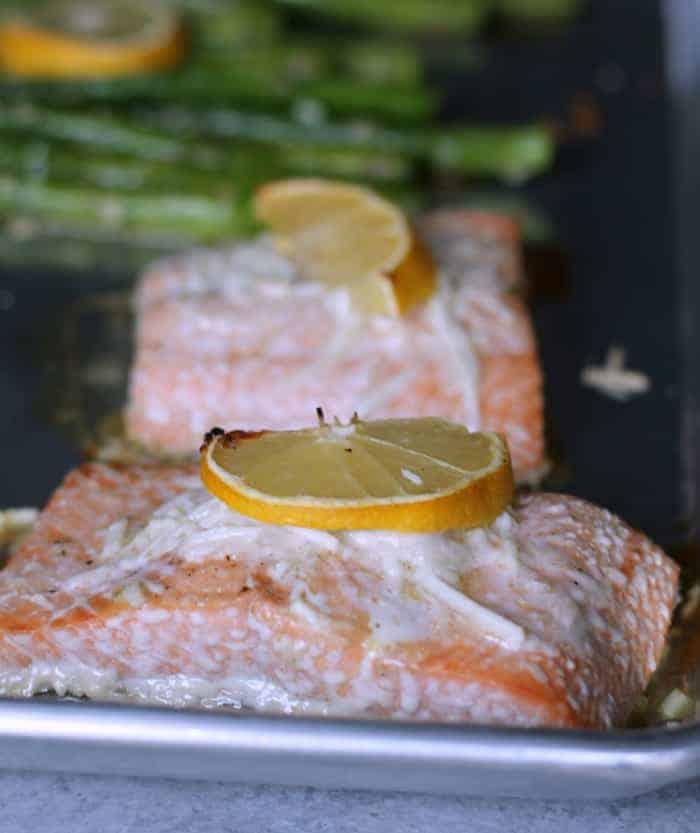 If you decide to try any of these easy meal prep ideas yourself, let me know in the comments!
Share a picture and tag me on Instagram or Facebook if you decide to try any of these recipes!