One of the best things you can do before the new baby arrives is to stock your freezer with meals for the next 6 months. Take a look at this meal guide of Freezer Meals for New Moms I've put together! Trust me, you'll be so relieved to open your freezer and have meals ready to cook after one of those long nights where you got up 5 times.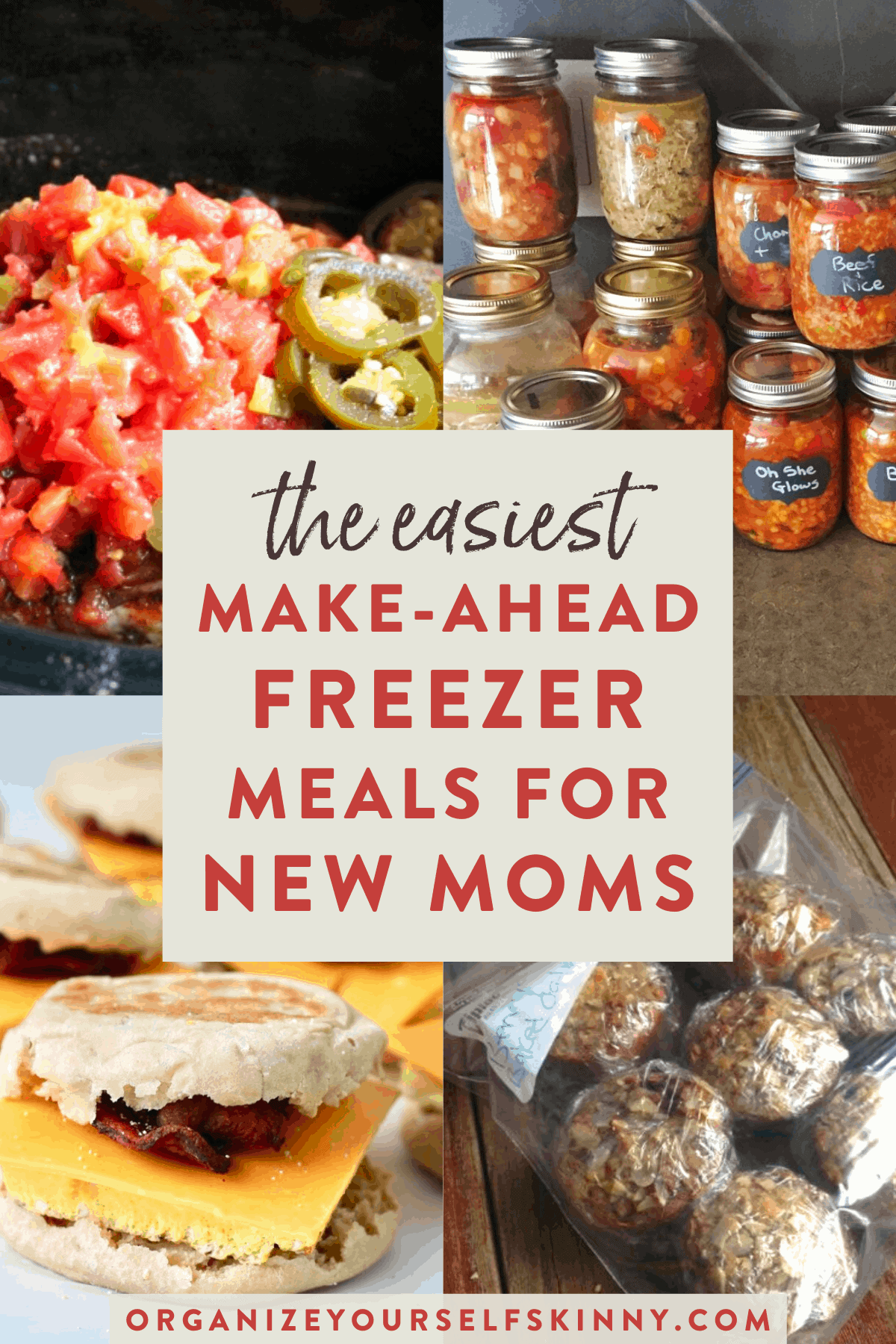 When I had my first daughter, I was totally clueless as I'm sure many new moms are. I had no idea the lack of time I'd have to do basic functions – like shower and eat. I think for the first year of my daughter's life I survived off granola bars (not the healthy ones), cheese sandwiches, and canned soup.
Oh, and I can't forget the coffee. Lots and lots of coffee!
Although there are many good happy memories associated with being a new mom, let's be real; There are also many moments filled with feelings of being overwhelmed and lots of stress. It's hard being adjusting to life with a newborn. Not fueling your body with healthy meals can make it that much harder.
Add a couple more kiddos and working a job outside of the house into the ring and us moms need all the energy we can get – and, unfortunately, we're not going to get that from box Mac n' Cheese.
I wish!
I discovered freezer meals after I had my second daughter. What a total game-changer!
My advice is to start stocking your freezer at around 6-7 months pregnant. I don't know about you but after 7 months of being pregnant, I didn't want to do much of anything, Not to mention, both of my girls came early!
Figuring out what to eat every day can honestly become one of the most stressful decisions of the day. Mostly because those decisions are typically made after you're already starving and the kids are screaming.
Freezer meals take away the ever-pressing what's for dinner question. Just some food for thought. 😉 Here's everything a new mom needs to know about freezer meals.
Jump to:
Rules For Freezing Meals
Freezer meals will last quite a while in the freezer – meaning if the foods stay frozen you don't have to worry about food safety issues.
If you wrap everything tightly and store them in freezer bags or containers, you can expect the food to taste good for the next 6-8 months.
Don't depend on memory! Make sure to label everything with the type of dish and the date it was made.
Freezer Cooking Tips
Make individual freezer meals that you can eat with one hand.
Put together freezer meals that are mostly cooked ahead of time.
Make fully-cooked meals that you can heat and eat.
If you're going to assemble a casserole to freeze and bake later, make a note to take out 1-2 days before so it doesn't take 3 hours to cook in the oven. See more tips on freezing casseroles.
Freezer Meals for New Moms
These are some easy freezer meals that I think would work best for new moms!
Also, I want to add that stocking up your freezer is super helpful if you're going to have surgery or if you know you'll be out of commission for a while. It even works great if you're going to be out of town and hubby is in charge of feeding the kids.
Breakfast
Starting the day with a wholesome breakfast is essential when you're a new mom. More than likely, you've been up all night and need a nutritious breakfast to get your energy and focus going.
These are my favorite freezer breakfast recipes! They can be stored individually so it's perfect for a quick warm-up breakfast in the morning.
Breakfast Burritos and Sandwiches
Breakfast sandwiches and breakfast burritos are a huge favorite in my house. They are so easy to prepare, keep great in the freezer, and warm up nicely when you're ready to eat.
My advice is to make enough to last a couple of months. Wrap each one tightly in plastic wrap or foil to store in the freezer. To heat up, remove the plastic wrap, wrap in a paper towel, and heat for 2-3 minutes or until heated through.
Cooking Tip: Place a coffee cup of water in the microwave as you're heating up your sandwich or burrito. The steam prevents the English muffin and wraps from drying out.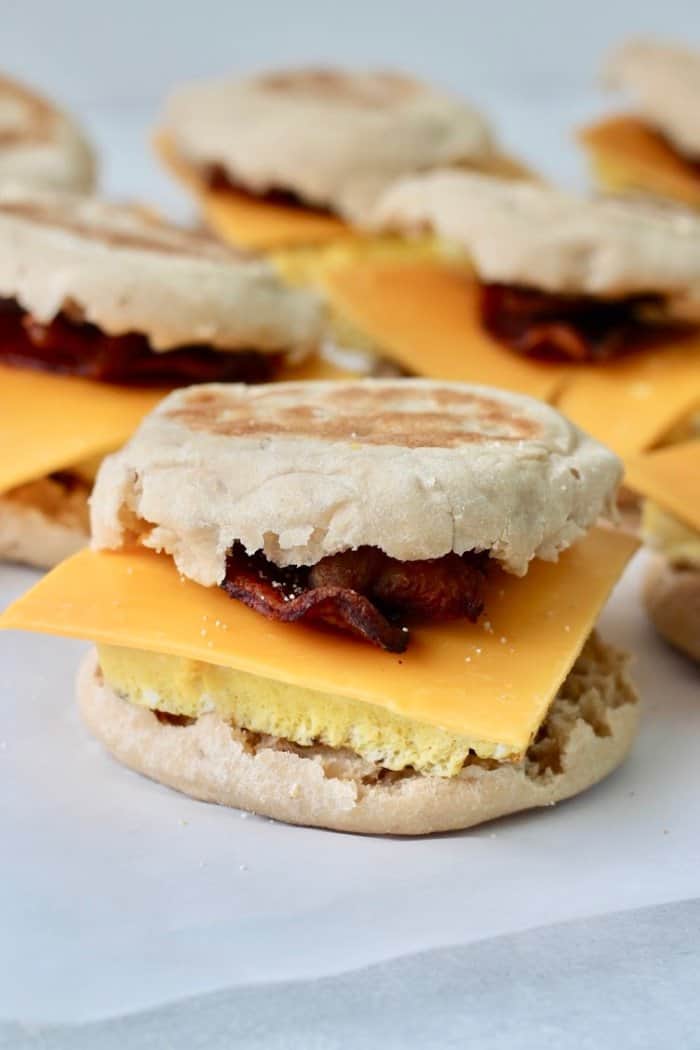 Steel-Cut Oats
Steel-cut oats are wholesome, filling, and packed with fiber. Have a bowl in the morning and it'll last you until lunch!
Steel-cut oats are the perfect breakfast freezer recipe to make in large batches of oats and then freeze a few different ways. I also love making oatmeal because you can change up the recipe and ingredients easily.
Option 1
You can put into individual containers to store in the refrigerator and then just stick the container in the microwave when ready to eat. Stir in a little pure maple syrup and breakfast is served.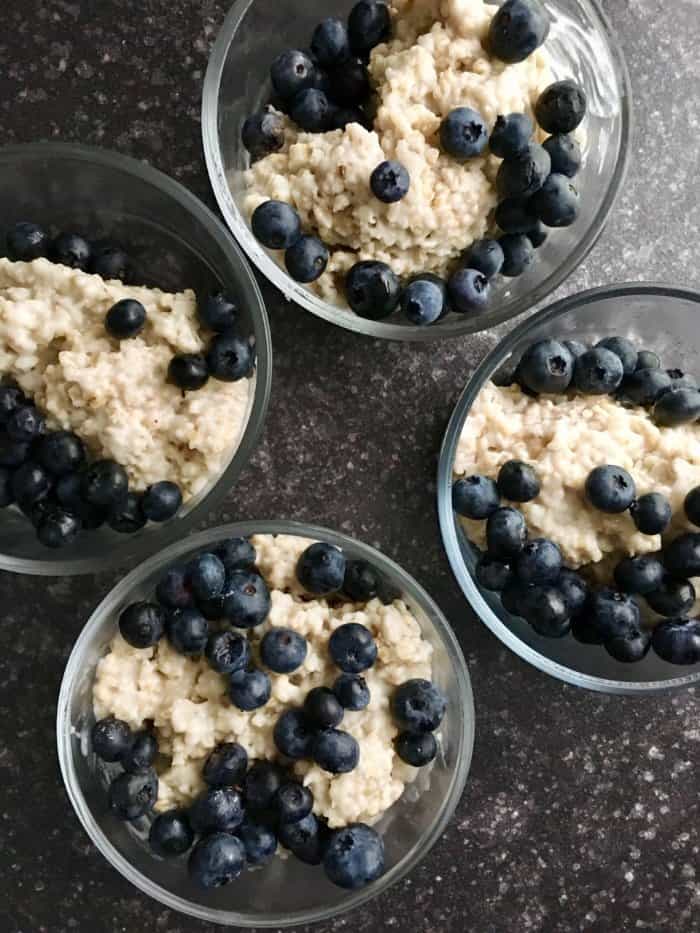 Option 2
You can freeze the cooked steel cut oats in a muffin tin or silicone 1-cup tray (Souper Cubes shown in picture below 👇 ). This way takes a little longer but it is good if you don't have a lot of space for containers in your freezer. Once the oats are frozen, pop them out and put them into a freezer bag. When you want to eat them, take out 1 serving of steel-cut oats, place in a bowl, and then warm-up.
Here are some of my favorite steel-cut oat recipes: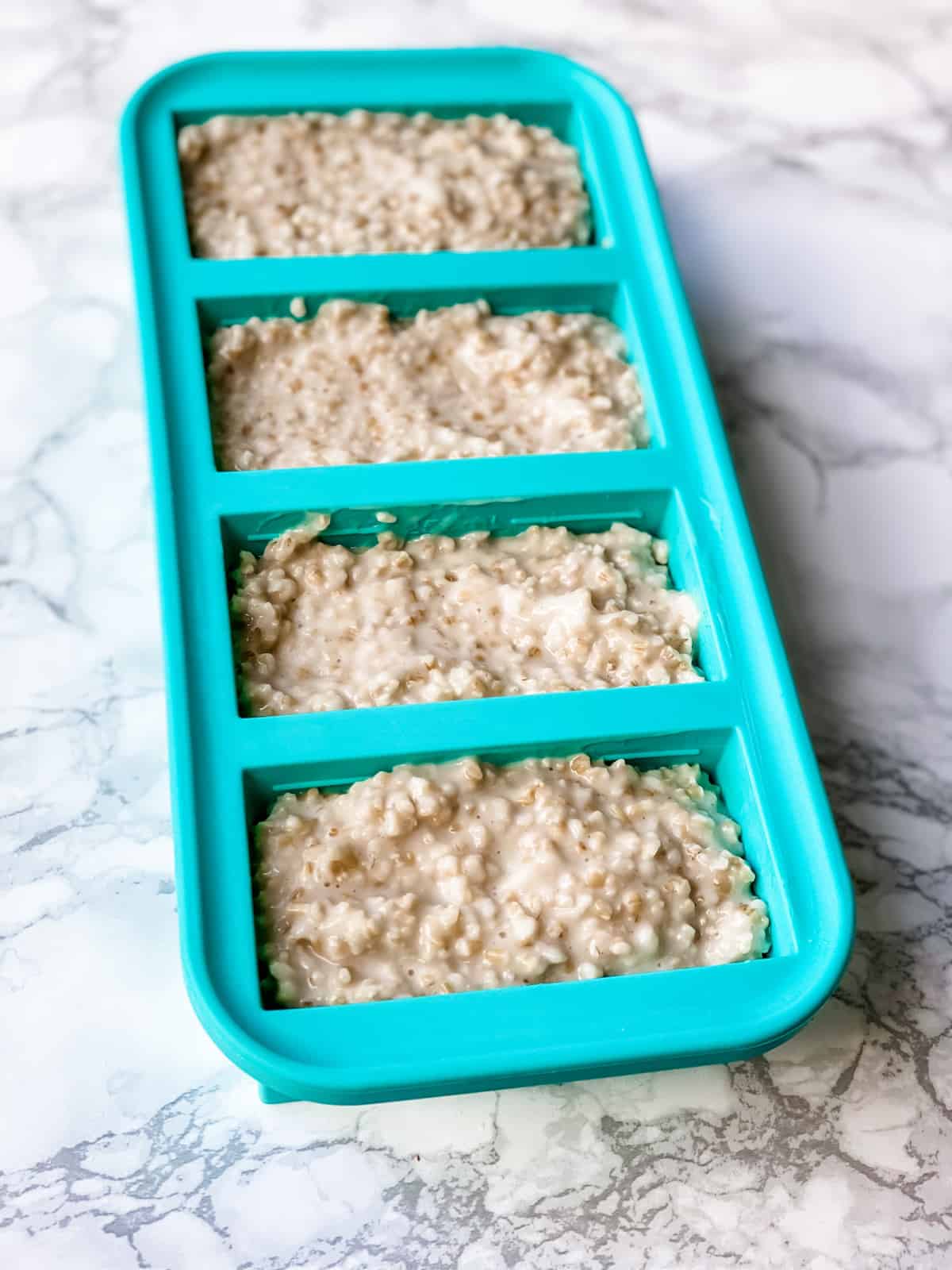 Baked Oatmeal Cups
These are a freezer favorite! You can make a few batches at once and have breakfast ready for the next couple of weeks.
To freeze, all you need to do is wrap the cooked and cooled baked oatmeal cups in plastic wrap and place them in a large labeled freezer bag. When you're ready to eat take the baked oatmeal out of the plastic wrap and heat in the microwave for 1-2 minutes or until heated through.
The cooking tip I suggested for the breakfast sandwiches works great for baked oatmeal! It keeps them from drying out.
Here are some of my favorite baked oatmeal cups:
See all of my healthy oatmeal recipes.
Other Freezer Breakfast Ideas
If you are looking for some meal prep breakfast options that don't have eggs, check out some of these High Protein Breakfast Recipes!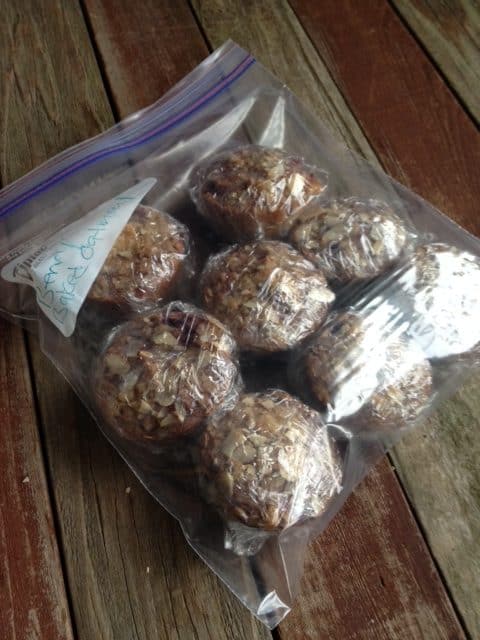 Lunch
I'm not quite sure why but lunch is always the meal I tend to skip, rather than most people who skip breakfast. The day can be so consumed with the baby, laundry, the house… the list can go on and on. When I caught myself doing that, I knew that it wasn't good for me and I needed to come up with some easy ways to fit a nutritious lunch in my day.
Here are a few of my favorite freezer meals for new moms that can be made for lunchtime!
Casseroles
Casseroles have been the savior dish for decades now. It's always been one of those go-to recipes because of how easy it is. Everything is one dish, there's minimal cleanup, and you can make it ahead of time so you can stick it on the oven later.
My one piece of advice: Buy glass containers that will hold up being in the freezer for an extended amount of time. Even better, you can buy some of those disposable casserole dishes!
Here are some of my favorite freezer casseroles.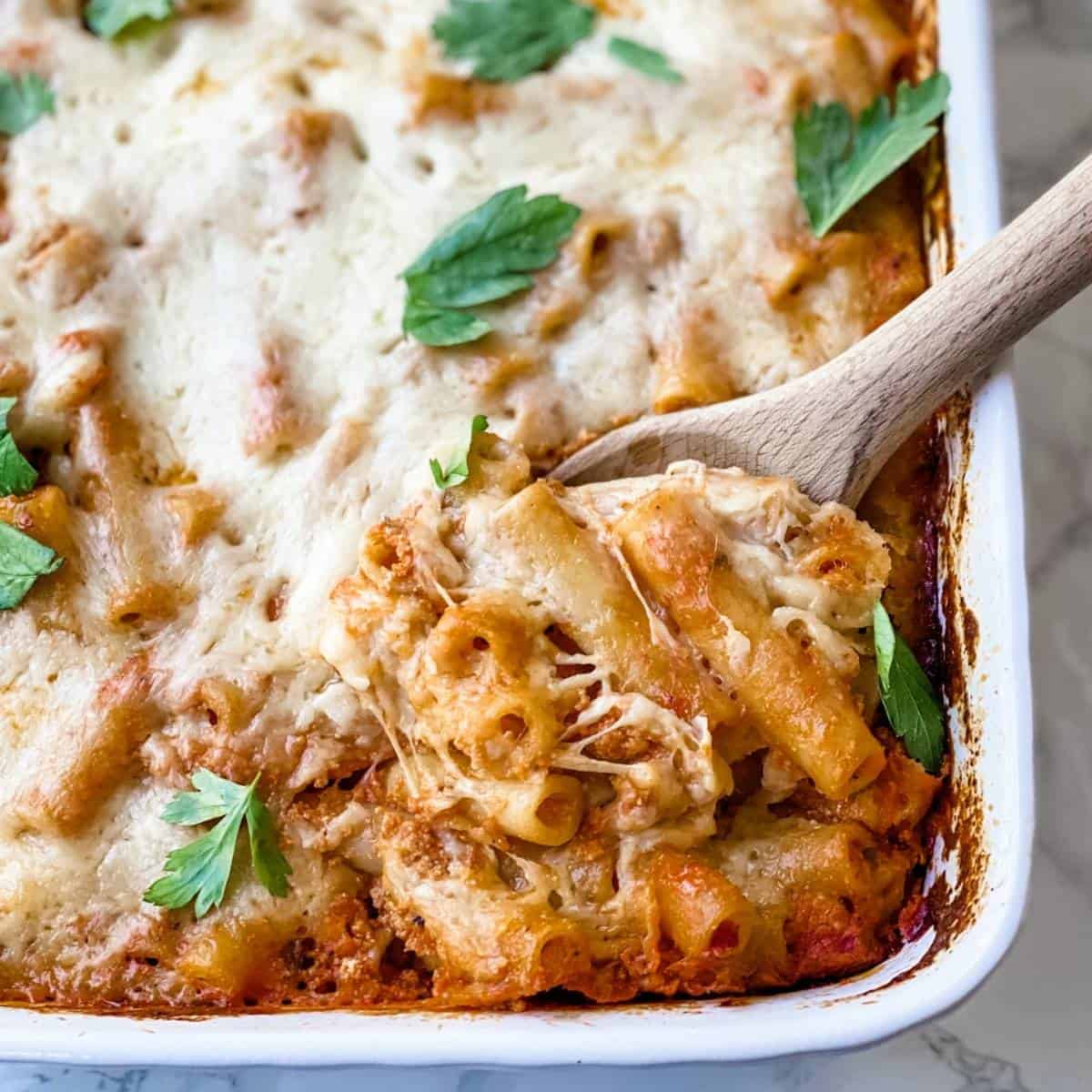 Soup and Chili
Soups and chilis are great to make in large batches and freeze into individual portions.
You can use plastic reusable containers or glass mason jars to store soup and chili in the freezer. The soup in the plastic container will pop right out when you run it under hot water. With the glass container, I recommend taking out a night or two before to thaw in the refrigerator.
Also, if you are freezing the soups in glass containers, leave about an inch of room for expansion so the glass doesn't break.
Here are some of my favorite soups and chili recipes to meal prep: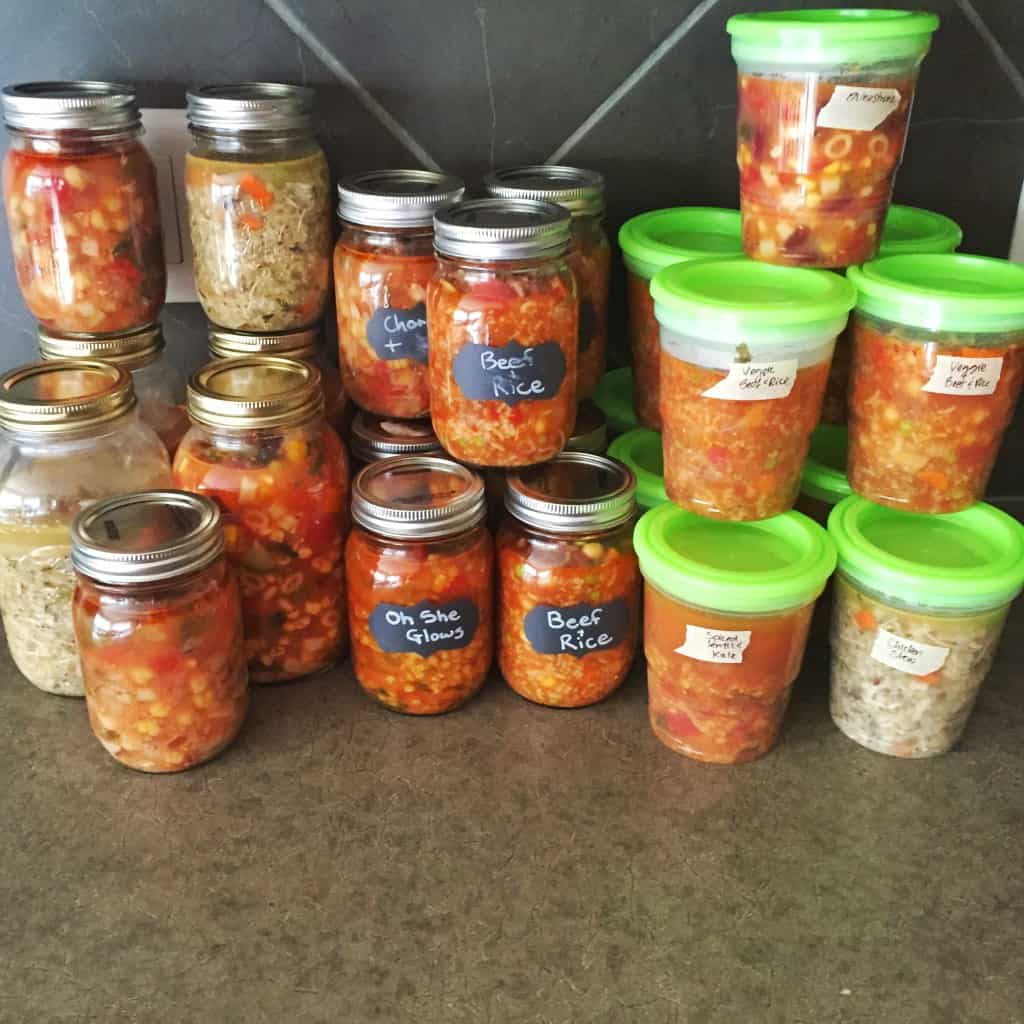 Dinner
There are so many different ways to freeze dinner but I'm going to share the easy freezer meals that I think would be perfect for new moms!
Dinner Freezer Kits
This is hands down my favorite way to get dinner in the freezer.
A dinner freezer kits consist of all of the components of a meal that are prepared ahead of time and stored individually together inside a large Ziploc bag so you can get dinner on the table quickly.
All you'll need to do is heat up the meat and then assemble the rest of the meal. I think these would be perfect for a new mom, especially if she already has little kids at home and needs dinner for everyone on the table quickly.
The freezer kits I make the most are:
You can see all of these kits in this make-ahead freezer meal kit post!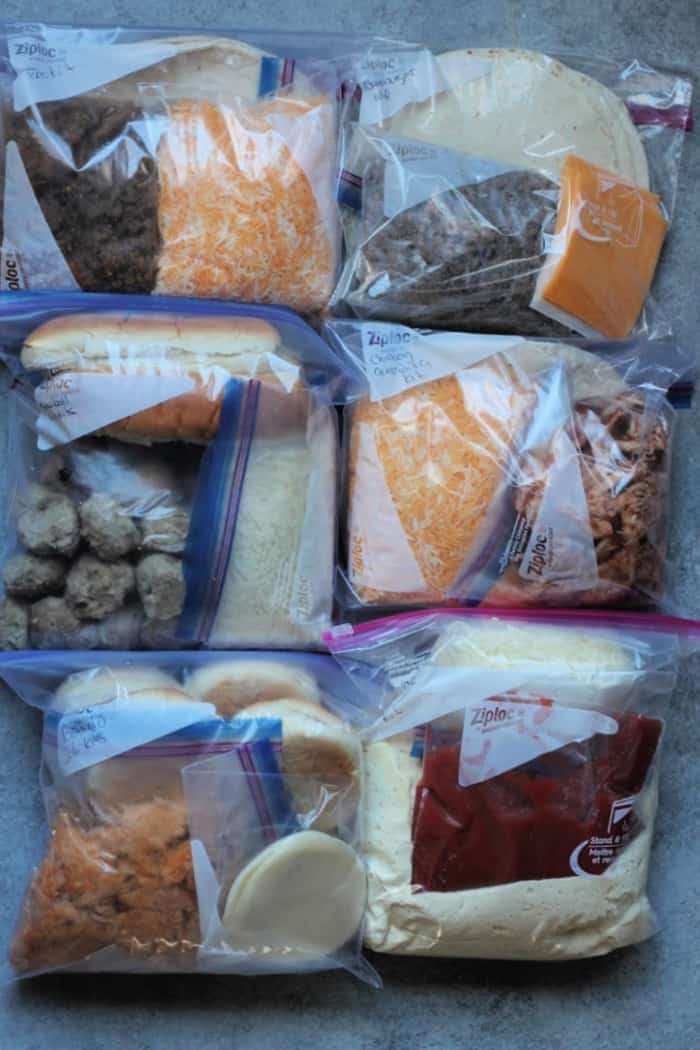 Meatloaf
I love stocking my freezer with a bunch of turkey meatloaves. When I freeze meatloaf, I'll assemble it and then freeze it raw.
When you are preparing this meal, I usually put the meatloaf together and plastic wrap it before sticking it in the freezer to set. I'll flash freeze it for an hour or so and then wrap it completely in foil. Make sure to label your meal before sticking in the refrigerator!
When it's time to cook, I'll take it out a day or two before and let it thaw in the refrigerator.
My favorite meatloaf recipes to freeze are: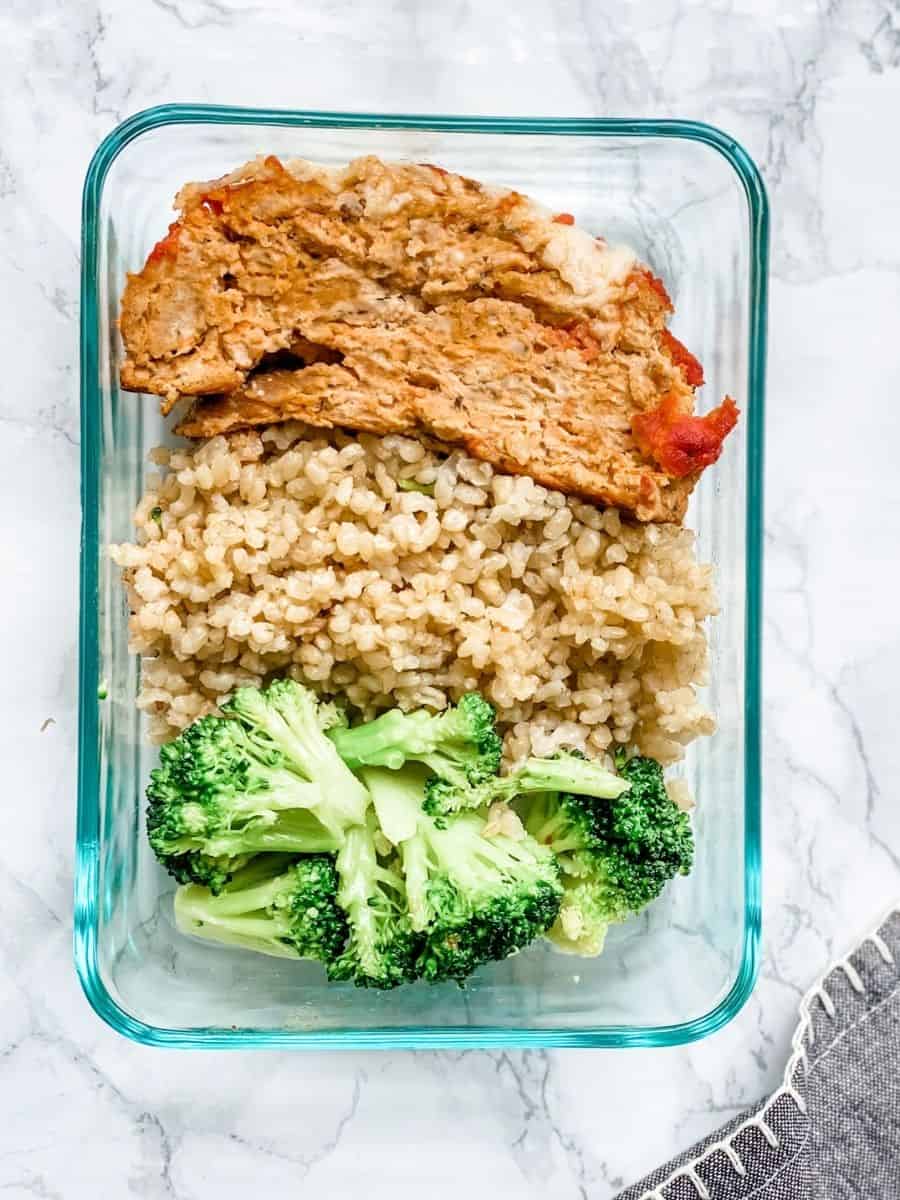 Slow Cooker Freezer Meals
A slow cooker can quickly become a new mom's best friend. It was for me! I really recommend putting together some slow cooker freezer kits for those days that you know are going to be hectic.
From past experience, I found that slow cooker kits work best when thawed. I don't ever cook slow cooker kits straight from the freezer.
To put together a slow cooker freezer kit, you simply:
Prepare all of the ingredients! So, chop or dice the vegetables, cut or trim meat and prep or cook anything if needed.
Put all the ingredients in a large freezer bag, or portion them out into a couple of different bags if you need to keep certain ingredients separate. For example, if you're not going add onions and peppers until later in the recipe, package them alone.
When you are ready to cook, pull it out of the freezer and let it thaw for an hour or two before putting it in the slow cooker and walking away.
Here are my favorite chicken slow cooker freezer recipes to turn into kits: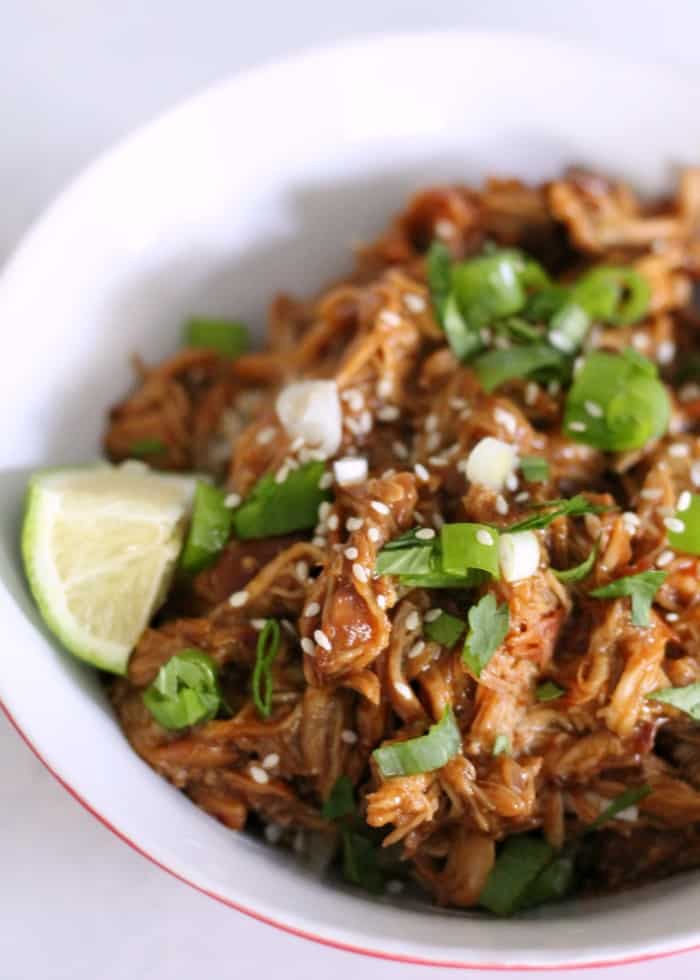 Chicken Freezer Marinades
If you're due to have the little bundle of joy during the summer months, then you'll appreciate having a freezer filled with chicken marinades! These recipes are so tasty and can easily be cooked over a grill in minutes.
The great thing about stocking up the freezer with chicken in marinades is it can be done very quickly. It's also relatively inexpensive if you get the chance to buy the chicken on sale.
Well, there you have it! The ultimate food guide of freezer meals for new moms. All that's left to say is…you got this, mama!
Check out some of these Freezer Meals For Moms the next time you are bout to bring a little one into this world. Trust me, you'll thank me later! Share a picture and tag me on Instagram or Facebook if you decide to try it!