Wondering can you freeze kale? The quick answer is…yes! Learn how to freeze kale, spinach, and other greens the right way so they don't go to waste. Plus, learn how freezing kale can be helpful for green smoothies or other recipes.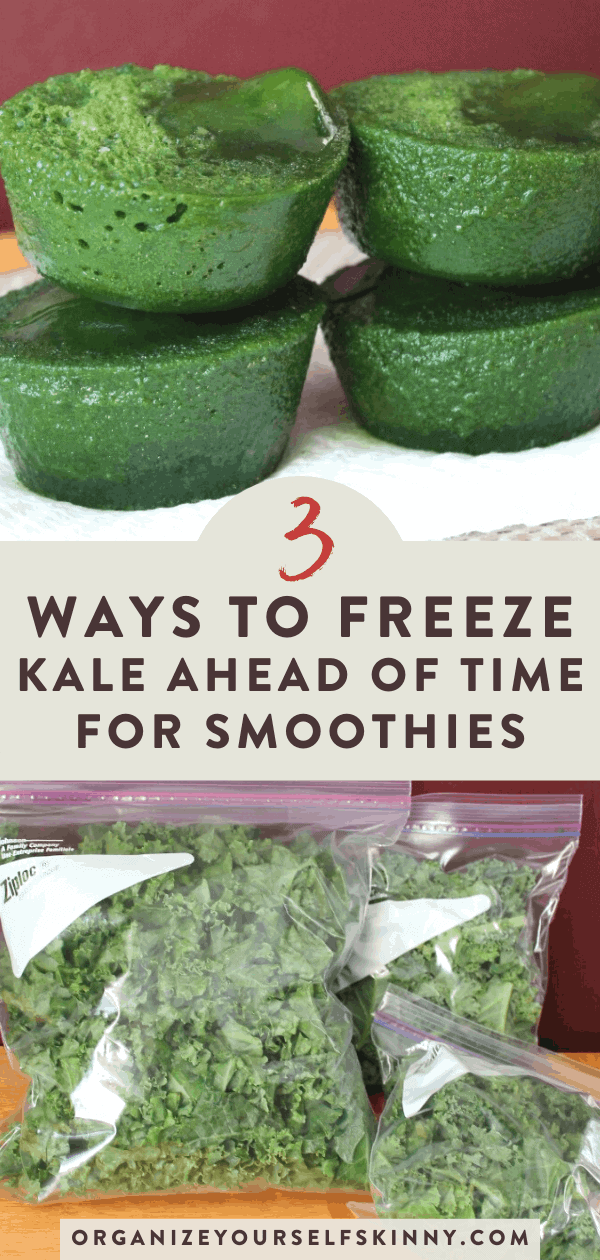 Why I started Freezing Kale and Spinach (and You Should Too!)
It is hard to believe not that longer ago kale and/or spinach was not a part of my diet. That's right…I was a late adapter to greens. In fact, up until 6 or so years ago I never used kale or spinach in any recipe and would never think to throw a handful into a smoothie.
Of course, I had heard of green smoothies but they didn't spark my interest for some reason. Thankfully, I started to hear so many people raving about green smoothies that I was finally convinced to give it a try.
You probably aren't surprised to hear me say that once I started to drink green smoothies, I never went back.
Honestly, these fruit and veggie-packed beverages make me feel on top of the world. I have more energy, clarity, and everything about my body just feels better. So basically I love green smoothies.
Here's a few posts I put together on green smoothies:
How to add Protein to Green Smoothies Without Protein Powder
Adding Kale and Spinach to Smoothies
When it comes to smoothies, my "green" of choice is often kale and spinach. You can use any green but those are my the two I prefer. If you're just starting out with green smoothies then I recommend using spinach or baby spinach which has a more mild flavor. Add kale a little at a time until you get used to the flavor.
I always purchase a HUGE bag from BJ's Wholesale Club and can easily get 2 weeks of smoothies out of it. However, a couple times I didn't use the kale or spinach right away and it went bad. I absolutely HATE throwing food out.
Not only does it make me feel terrible, but to me it is equivalent to setting money on fire. So I am always trying to figure out ways to save food before it goes bad – especially if I am not going to use it right away.
Anyway, it only took me throwing a bag of greens out twice before the light bulb went off in my head that I could freeze kale and spinach ahead of time. Don't ask me why it took having to waste 2 bags of greens before I finally had this revelation. I blame my kids – they are always distracting me 🙂
How to Freeze Kale and Other Greens
I've experimented with a lot of different methods of freezing kale and spinach. Each one is good, but some are easier than others. After plenty of trial and error, these are the 3 ways to start freezing kale.
And yes, these methods could be used for all greens.
Two of the options are super easy and the other one takes a bit more effort.
Option #1: Freezing Kale in Plastic Freezer Bags.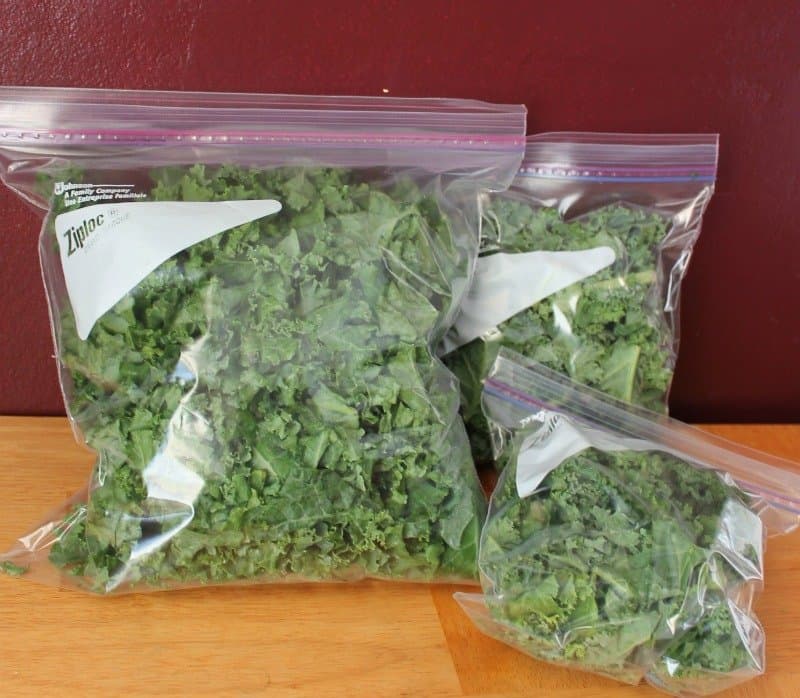 You can portion the kale and/or spinach out or just shove it all into 1 or 2 freezer bags and take out what you need when you need it. This has actually become my preferred method because it's easy. The kale can be used directly from the freezer for the smoothie – no need to thaw.
You can also use it soups and other recipes straight from the freezer. The only recipe it would not work in is a salad or a recipe where you would need fresh greens. The texture of the kale, spinach, or greens changes once it is frozen and then thawed. Other than that it is good to go.
A couple favorite recipes that include spinach and kale:
Kale and Bacon Quinoa Breakfast Bowls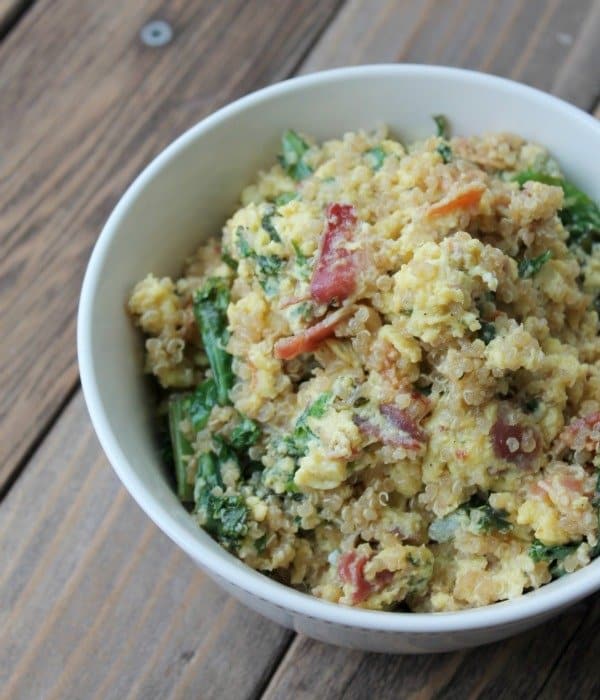 Option #2: How to Freeze Kale as Part of a Smoothie Kit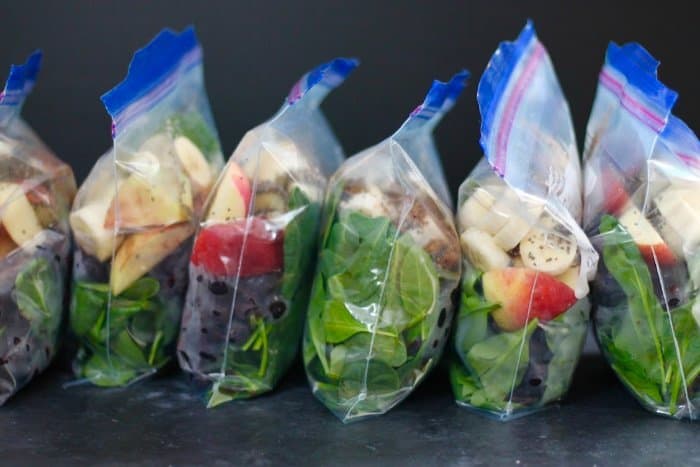 This is another one of my favorite ways to freeze kale. Smoothie kits are basically individual bags filled with your smoothie ingredients. When you are ready to make your smoothie you just dump the bag in your blender, add liquid, and blend.
Smoothie kits are a great way to make sure you have all the ingredients you need for your smoothies. You don't have to worry about running out of any ingredient – including kale – because it is all part of the kit.
You can read more about frozen smoothie packs in this post.
The Best Green Smoothies
If you like variety in your diet, you've got to bookmark these recipes. I love each of these.
Here are some of my favorite green smoothie recipes using frozen kale or spinach:
Smoothie Kit Tools and supplies:
Quart size Ziplock Freezer Bags.
Reusable Storage Bags. If you're looking for a non-plastic freezer storage option then check these out. These are one of the more affordable brands with great reviews.
Storage Bag Rack – these make it so much easier to fill the bags with smoothie ingredients.
Option #3: Puree Before Freezing Kale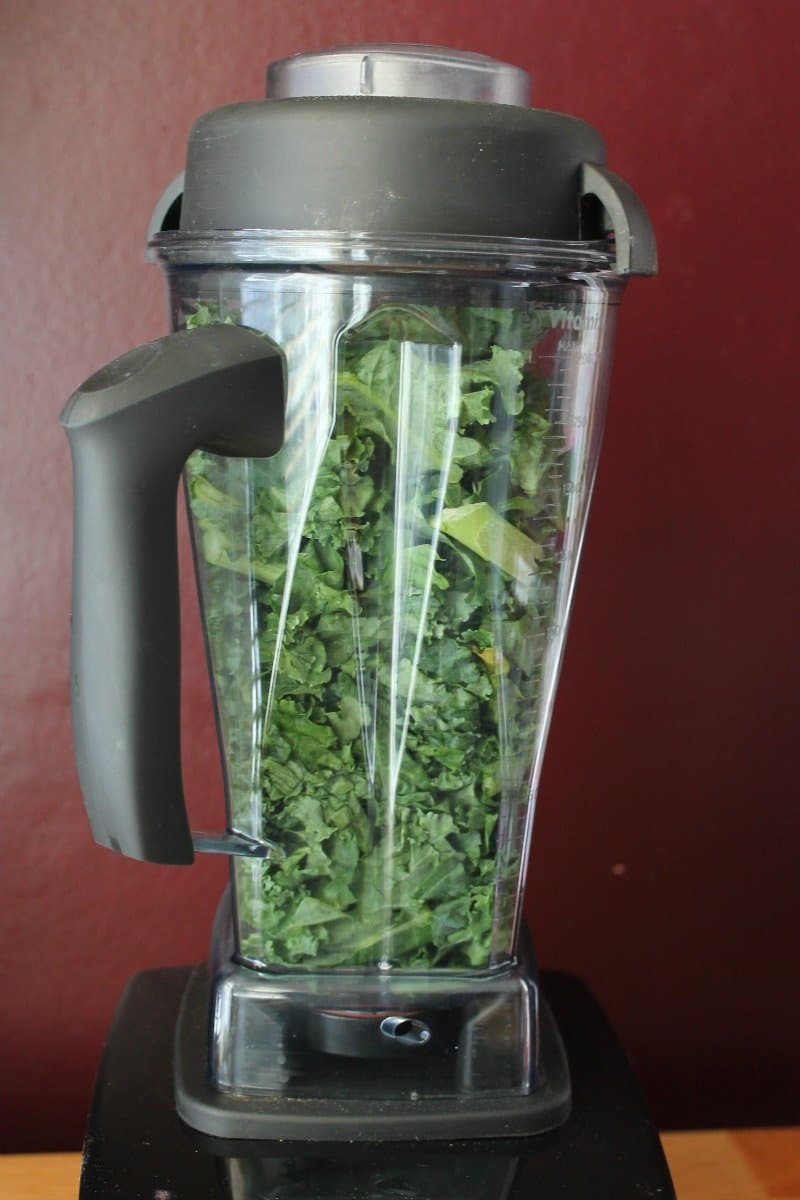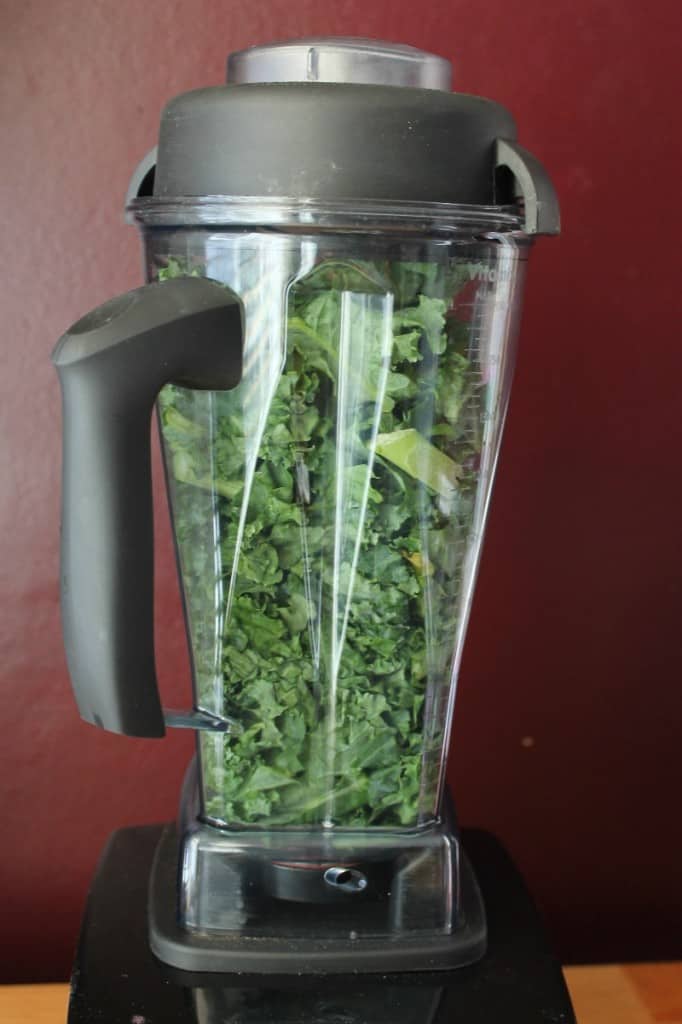 This one takes more effort and I personally do not think it is necessary for a smoothie. However, if you want to make sure your kale is completely pureed in your smoothie then yes, maybe this option would be good for you.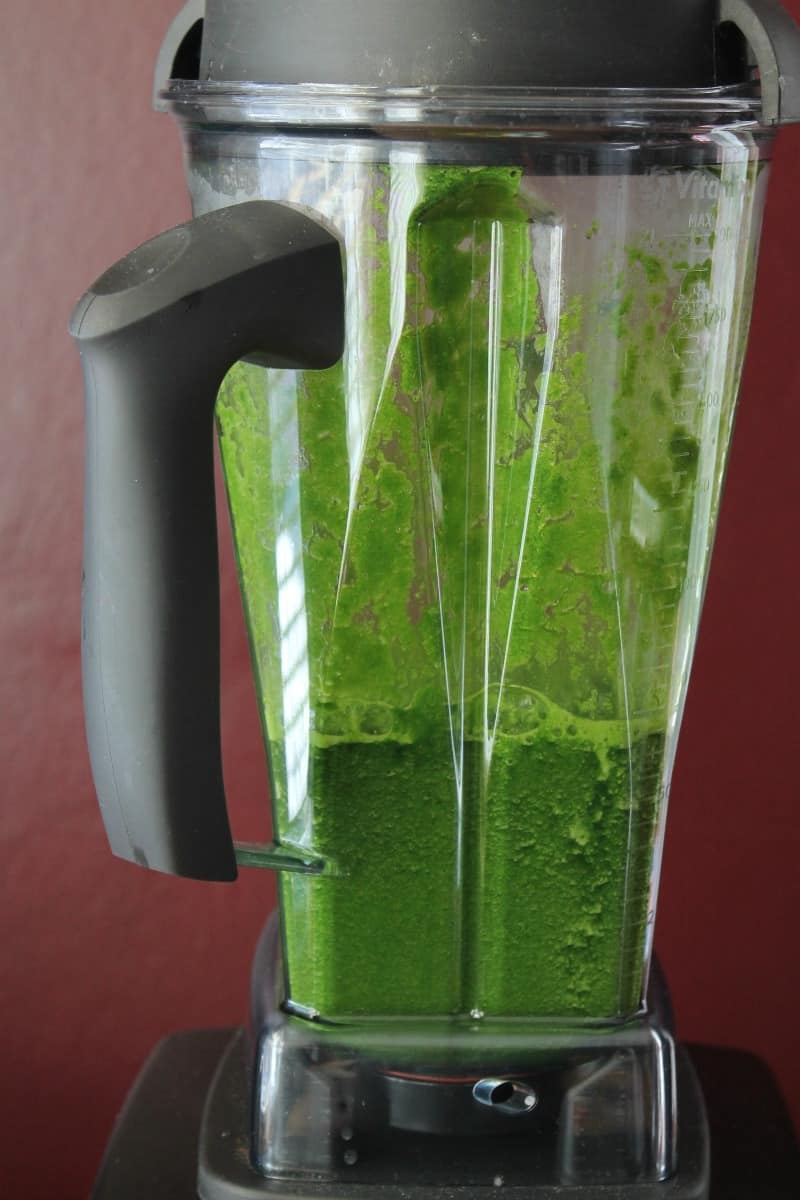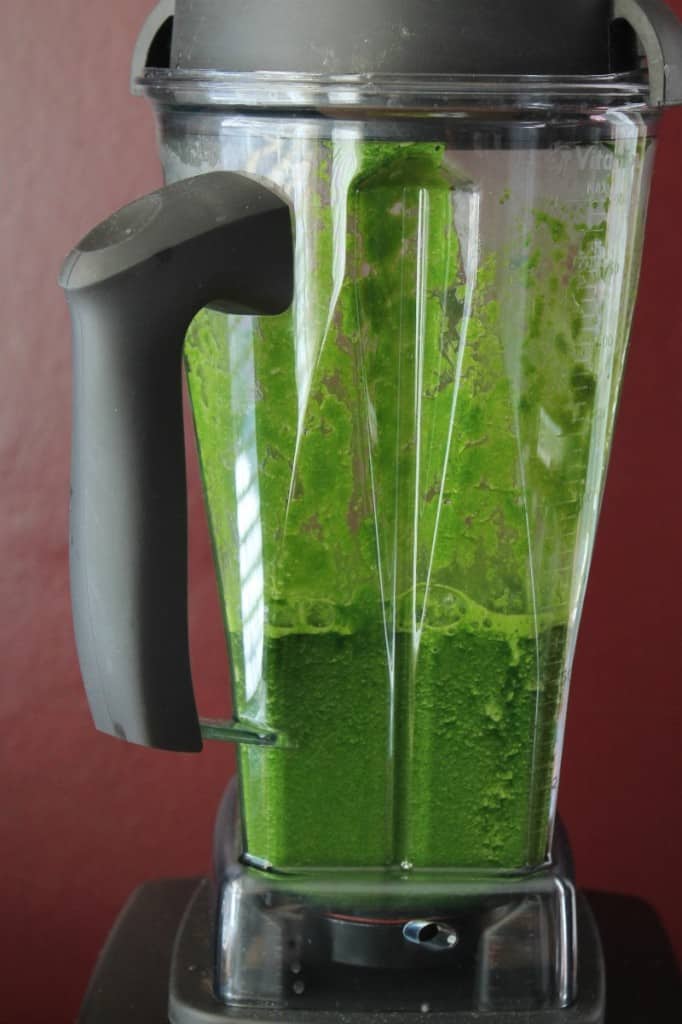 However, the main benefit of this option is to have frozen kale pureed and ready to go when you want to sneak some pureed kale into a recipe like chili, soup, etc. So, if you're wanting to sneak in some veggies then this would be a great option.
All you need to do is throw kale in a blender, blend, and add water until it purees and becomes the consistency you want. Then pour into muffin tins and freeze. Once frozen remove from muffin tins, put into a plastic bag, and place in the freezer.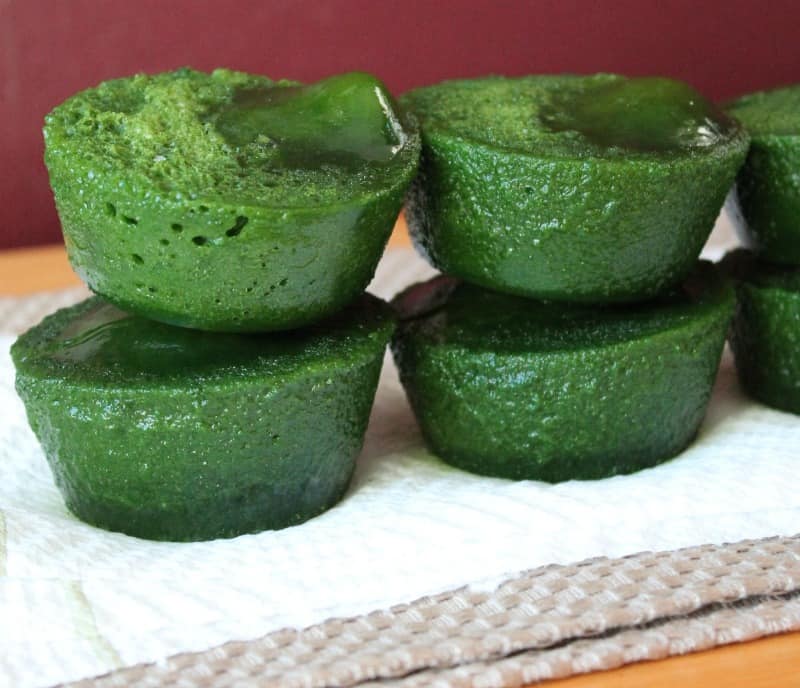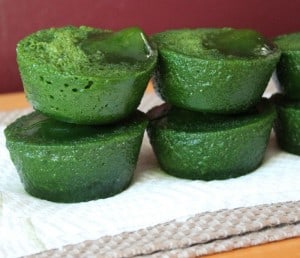 Learning how to freeze kale, spinach, and other greens ahead of time will help you save money and reduce waste. Any other tips you would like to add?
Other posts you might like: