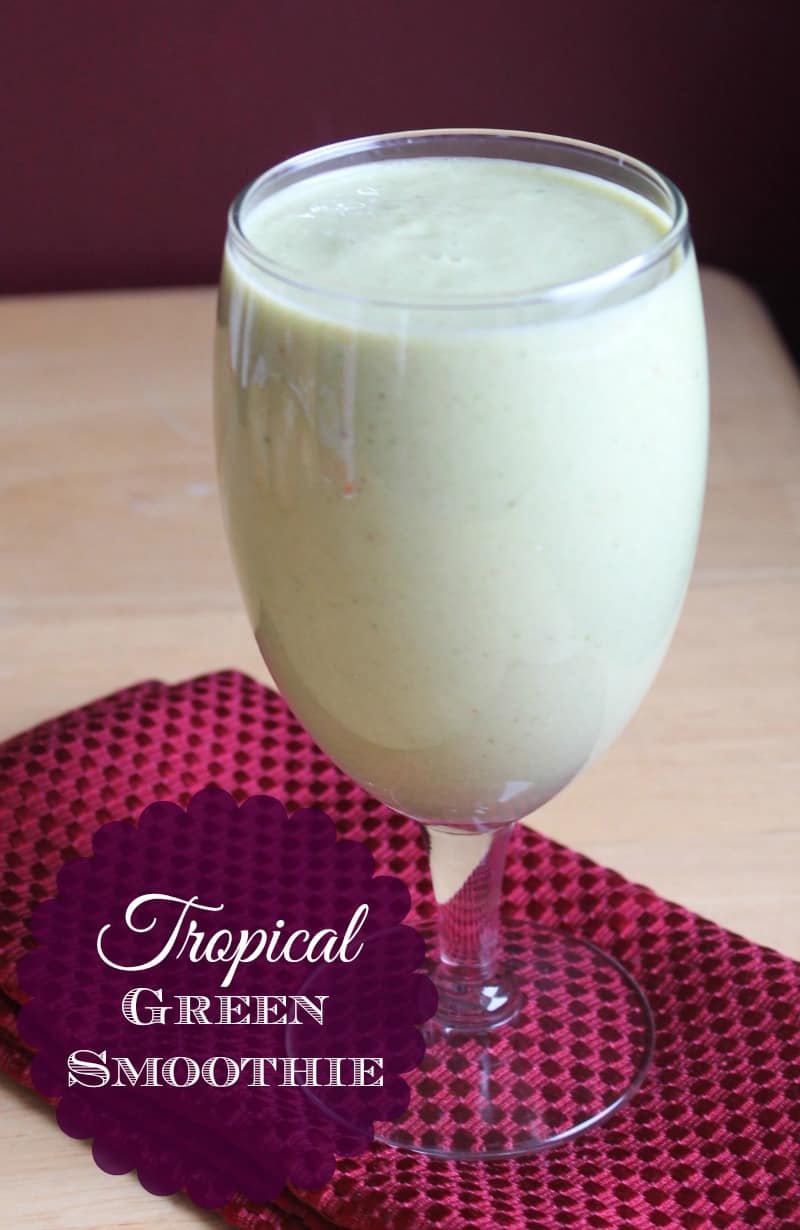 I find it kind of ironic that me and the kiddos are snowed in and I am making a tropical green smoothie. Maybe it is a sign that I should get on a plane and head somewhere warm? Yes I think that is it. Hey a girl can dream, right?
I love smoothies. They make me feel good. And as someone who has often struggled with getting in enough vegetables I find smoothies to be the perfect solution.
Over the last few months I have been loyal to my strawberry and kale smoothie. It's not that I don't want to try new flavor combinations I just did not have the time or energy to put on my smoothie creation hat. But this past weekend I wanted to try something a little different so I decided to whip up a tropical type green smoothie.
I found a bag of frozen tropical organic fruit at my local warehouse store BJ's. It was only $10 for a huge bag and included pineapple, mango, and strawberries. These are three of my favorite fruits. To me they are so refreshing and almost instantly bring me to a beachfront location – even when I am in the middle of a Buffalo snowstorm.
Then I grabbed some coconut milk, coconut oil, plain yogurt, and spinach. I never used spinach in a smoothie before. Typically, I use kale but for some reason every grocery store I went to was out of kale. But I have to say I really liked the spinach. It has a much milder flavor than kale and I think would be perfect for someone just starting out with green smoothies.
You can always add in things like flaxseeds, chia seeds, protein powder, or other nutritional add ins. For more ideas check out Paula's Smoothie Kit Creations post.
This recipe makes 2 smoothies.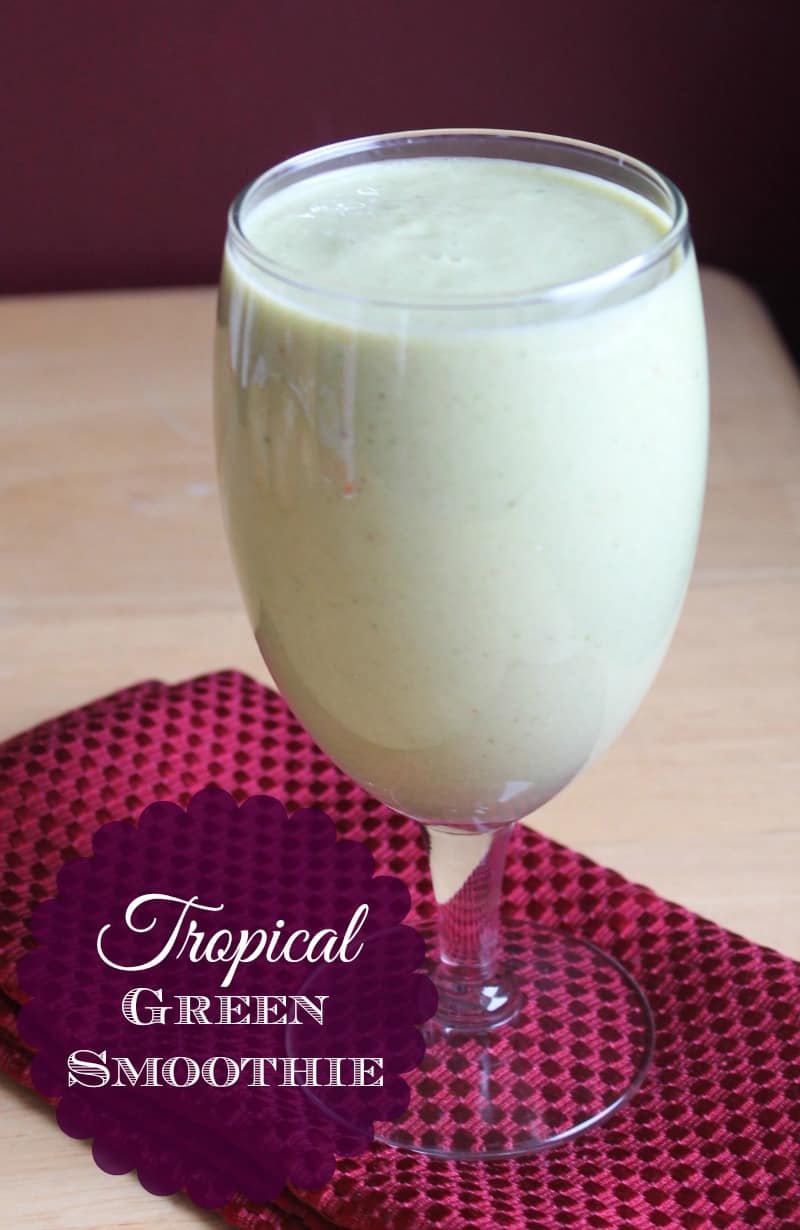 Ingredients
2

cups

frozen tropical mixed fruit

2

cups

coconut milk

1/2

cup

plain greek yogurt

1

tablespoon

melted coconut oil

1

medium banana

1

cup

spinach

water if needed
Instructions
Add all ingredients to blender and blend. Add water till you get consistency you like. For thicker smoothie add less for thinner add more.
Nutrition
Serving:
1
g
|
Calories:
294
kcal
|
Carbohydrates:
41
g
|
Protein:
8
g
|
Fat:
12
g
|
Fiber:
6
g