How to eat clean for beginners? I get that question often from readers. Most people expect a complicated answer but are surprised to see it's not that difficult to start eating clean foods.
In this beginner guide, you'll learn how to eat clean, how to make delicious clean eating recipes, a clean eating food list, how to use clean eating for weight loss, and a clean eating meal plan.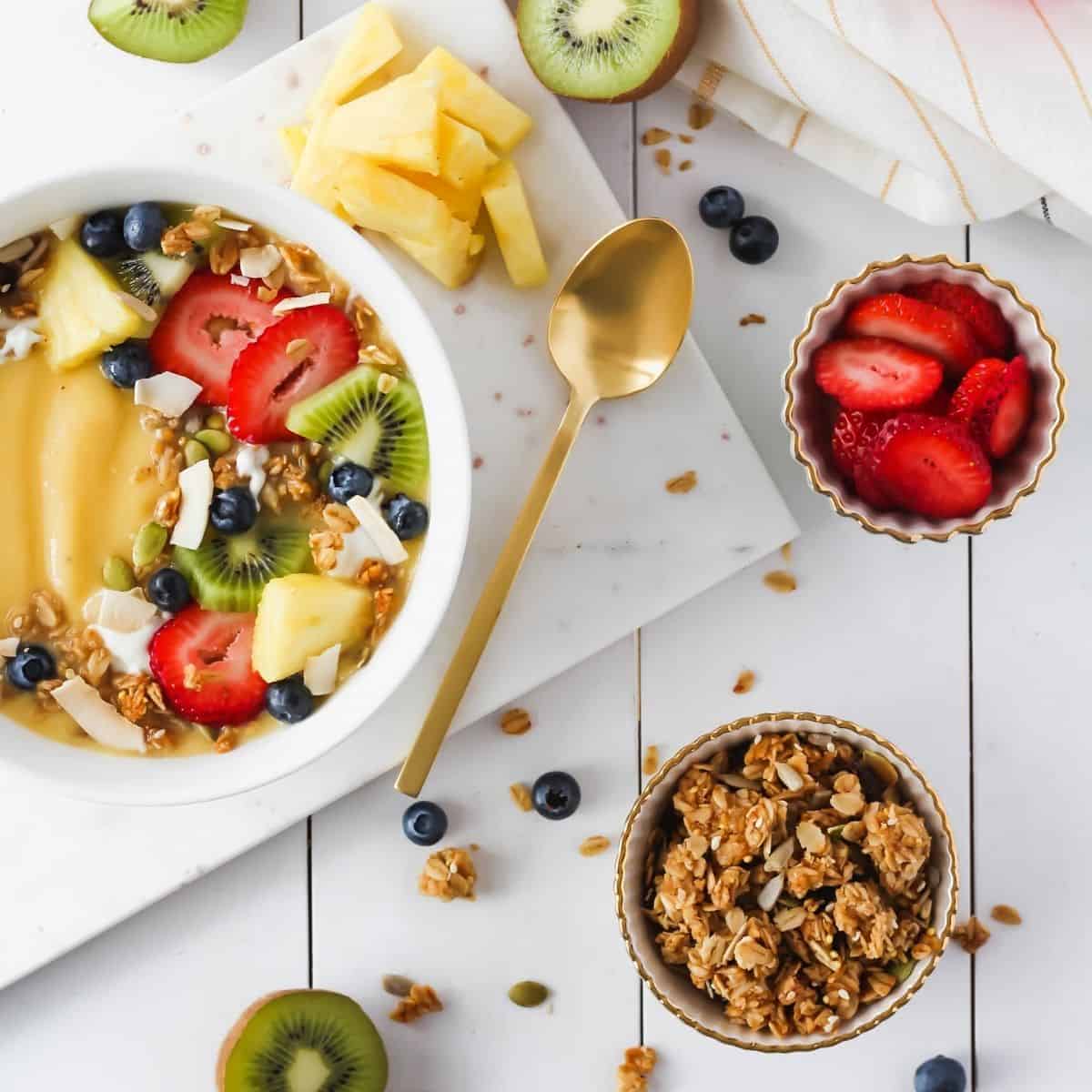 Changing any habit isn't easy, but it seems that we have the most difficult time with food. Agree?
When I started on my weight loss journey back in 2010, I never heard of clean eating.
In fact, at that time, I was more concerned with calories, not the quality of the food.
Sure, most of our meals were homemade, but a lot of it was still processed. I wasn't paying attention to preservatives, food coloring, or artificial colors because, to be honest, I didn't know I needed to.
A few months into my weight loss journey, I came across the documentary Food Matters and the book in Defense of Food. At that point, my mindset about food changed, and I began to take notice of the quality of the food I was eating and made changes.
Since then, I have continued to learn about the clean eating diet. Honestly, I don't consider clean eating a diet but more of a lifestyle and a way of eating. You can still enjoy all of the foods you love, just healthier and cleaner versions.
What is clean eating?
Clean eating is eating whole foods closest to their most natural form, free of additives, preservatives, anything artificial, and minimally processed if processed at all.
A simple way to look at clean eating is this – food should not come from a box, package, mix, or bag. I will say that grocery stores have come leaps and bounds since I started eating clean, so it's much easier to find convenience options that include clean ingredients.
A good rule of thumb is the more ingredients a food has, the less clean it is, so it's essential to read labels. If there are more than a few ingredients or some that you can't pronounce, then it's not clean.
Clean eating benefits
Your body is satisfied and nourished when eating a clean diet; you look better and feel healthier overall.
You don't get the sugar highs and crashes that you would get from refined flour and sugar.
You don't feel sluggish or tired and have a lot more focus.
It's easier to maintain a healthier weight eating nutrient dense foods.
Clean eating guidelines
Following a clean eating diet is a lot more flexible than other diets. You don't need to eliminate food groups, and it's easy to adapt to your lifestyle. Some people give up all processed foods, while others are not as strict.
Here are the guidelines that I use to follow a clean, healthy lifestyle:
Eat five smaller meals throughout the day. This plan includes three meals and two snacks, which help control your appetite and portions throughout the day.
Drink 64 ounces of water a day. It's essential to stay hydrated; it helps with energy, focus, and keeping the body functioning correctly. Smoothies, green juice, and other healthy beverages count towards your daily water, but things like coffee, high sugar fruit juice, or soda don't.
Reduce or eliminate "diet food." This means anything light, low-fat, or fat-free. I know we've been taught to use these types of foods when losing weight, but they are filled with additives, chemicals, and preservatives and will do more harm than good. Stick to natural foods.
Eat whole grains and stay away from the white stuff. White bread, white pasta, white rice are processed and stripped of all nutrients. Instead, eat whole grain bread, whole grain or gluten-free pasta, brown rice, and other whole grains.
Eat legumes, nuts, and seeds. Beans include fiber and nutrition, and nuts also contain healthy fats that'll keep you satisfied. Choose organic canned and dry beans. Also, raw nuts and seeds are better than those covered in salt, seasoning, or sugar.
Use healthy fats. Stay away from processed margarine or oils that include trans fats, hydrogenated oils, and chemicals. Instead, grab olive oil, coconut oil, avocado oil, ghee, or real butter when preparing a recipe.
Eat lots of fruits and vegetables. Fresh or frozen is fine. Try to purchase organic when you can, but if you can't, don't worry because eating more fruits and vegetables is always better than not.
Eat wild-caught fish and organic grass-fed lean proteins. This is the first area where I made clean changes to my diet. I know this can get expensive but, in my opinion, this is an area where I don't mind spending extra money. It tastes better, is more nutritious, and overall better for the environment.
Reduce or eliminate sugar. I know this is a tough one. I could never give it up completely, but I try to keep it under control and substitute healthy alternatives (coconut sugar, maple syrup, and honey) when I can. I don't use artificial sweeteners of any kind. It's also essential to read labels for added sugars in foods like Greek yogurt, drinks, salad dressings, sauces, and other items like that.
Eat at home. I stay away from fast food and restaurants most of the time, and I save both for special occasions. Even with healthier options available now, making foods at home is always the cleaner option.
I purchase all of our organic meats and seafood through Butcher Box. You can check out my Butcher Box Review for more information. I also use Thrive Market to stock our pantry with organic canned and convenience items. See my Thrive Market Review for more information.
The 80/20 rule
Eating clean 100% of the time is impossible, so I implement an 80/20 rule. And sometimes it's even 75/25.
80% of the time, I make clean choices, and the other 20% leave room for flexibility.
This extra wiggle room doesn't you should eat Doritos every day – it's there to offer flexibility if you need it.
How to Eat Clean for Beginners
You might be wondering how to start clean eating, especially if you've been a fast-food junkie for a while or if you have no clue. We've all been there, so don't feel discouraged.
When I started my weight loss journey, my diet consisted of frozen pizzas, banquet chicken, some form of pasta, and my kid's leftover scraps.
Honestly, I started with zero clue, so anyone can do it if I can start (and stick with) a clean eating lifestyle.
Here are my beginner clean eating tips.
"Clean up" the recipes you already eat.
Believe it or not, you're probably not too far off from a clean eating lifestyle. I know when looking to make changes to your diet, it's easy to think you need to switch up the foods you're eating altogether. However, that's not always the case, and sometimes you only need to make a few tweaks.
Tacos are a good example. Instead of using conventional beef and store-bought seasoning, use organic grass-fed before using homemade taco seasoning. And purchase organic corn tortillas instead of white tortilla shells.
One change at a time
I believe in making slow changes – and clean eating is no exception. I know some people just wanted to jump in and make drastic changes, which might work for some, but in my experience, extreme is usually not sustainable.
When I started clean eating, I made 1 -2 changes at a time. For example, I started with organic meats and then swapped in more whole grains. Then once I had that down, I focused on reducing my sugar.
I also slowly removed junk from the pantry. I got rid of chips, cookies, and other trigger foods and replaced them with nd stocked it with healthier options. You can see my healthy pantry staples for tips, ideas, and a clean eating food list. Also check out this list of clean eatings snacks.
It's more sustainable to make changes in steps.
Menu plan and meal prep
I'm sure you already knew I would throw this in here. However, I cannot stress enough the importance of having a plan. In my experience, the only way to create sustainable changes is to plan for them.
Without a plan, chances are you will find yourself falling back into old habits – especially when life starts to get busy.
Planning means a couple of things.
First, it means putting together a weekly menu plan to know what groceries to purchase and what to eat every day.
It also means meal prep (prepping your food ahead of time). This is especially important when you eat clean – check out this clean eating meal prep post for information and recipes.
Planning will make it easier to eat healthier clean foods during the week.
Read labels
Reading labels isn't new information, and it is probably some of the oldest weight loss advice in the books. However, label reading is different with clean eating.
Instead of looking at the nutritional information, you'll scroll down the package to read the ingredients. It's essential to ensure that even if a company labels a product as healthy, it's not filled with high fructose corn syrup, hydrogenated oils, or other artificial ingredients.
Of course, the goal is to purchase more foods that don't have a label like fruits and vegetables, but most likely, you will still buy some convenience items, so read the labels.
Don't think it is all or nothing.
The thought of eliminating all processed foods is a bit overwhelming for people – I know it was for me – so that alone can prevent someone from eating clean meals.
The good news is that clean eating isn't an all-or-nothing lifestyle. Some people might disagree, and that's fine because we have the freedom to eat anyway we want.
However, in my experience, it is unrealistic to think that you can (or should) remove all processed foods from your diet forever.
Do your best to eat clean most of the time but don't think pizza is forever off the table. Remember the 80/20 rule—everything in moderation.
Clean eating for weight loss
By following all of the guidelines above, you're on your way to a healthier lifestyle. You'll likely eat less, and your body will thank you by naturally shedding some pounds. However, if weight loss is your goal, burning more calories than you take in is essential.
Many people in the clean eating world frown upon the concept of calorie counting or portion control. Even if the foods are clean, Overeating is still eating too much, and you'll struggle to lose weight if that is your goal.
Clean eating meal plan
The best way to keep your diet filled with portion-controlled clean meals is to take time to put together a meal plan that fits within your daily caloric goals.
Here's an example:
Breakfast
Triple Berry Smoothie – 275 calories
Morning snack
Hard-boiled egg – 80 calories
Lunch
Afternoon snack
Apple peanut butter sandwiches
Dinner
Sheet Pan Chicken and Veggies
Italian Stuffed Peppers
Slow Cooker Taco Meat with organic shells
Cheeseburger Meatloaf with Oven Roasted Potatoes and Broccoli
One-Pot Chicken and Rice
Download a free 4-week make-ahead clean eating meal plan that includes a clean eating grocery list and jumpstart weight loss guide.
Clean eating recipes
These are the best beginner clean eating recipes to help you eat healthier foods. I've included basic foundational recipes to help you quickly build quick recipes. Each recipe also includes meal prep instructions so you can prepare it on Sunday for healthy, clean meals all week.
Breakfast
Detox Smoothie
This easy detox smoothie recipe includes mixed berries, banana, apple, cucumber, lemon, spinach, chia seeds, and almond milk. Only natural nutrient-dense ingredients that'll clean out your system, boost your energy, and help you refocus on feeling your best.
Check out this recipe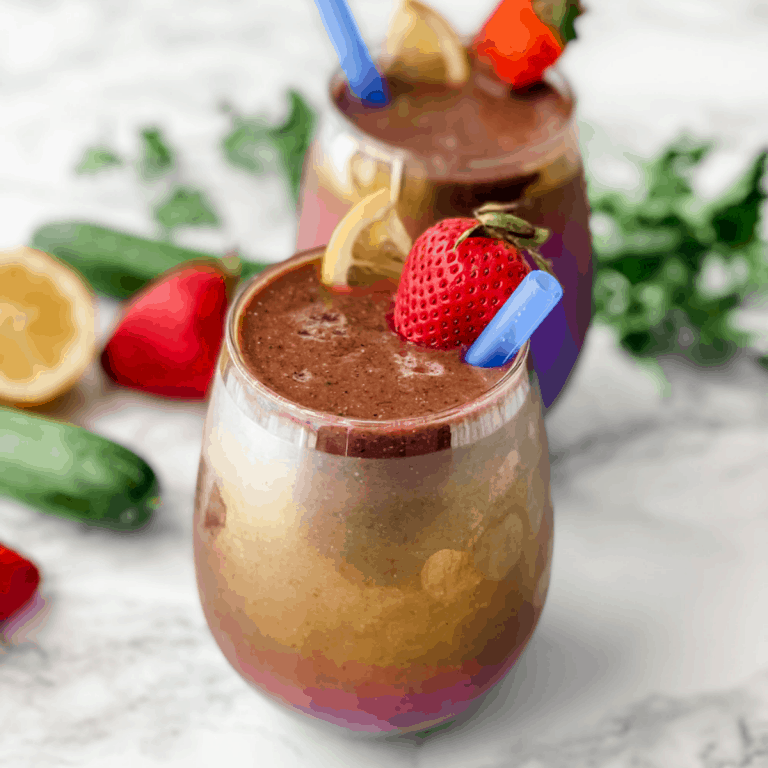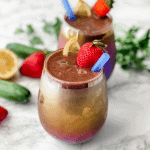 Steel Cut Oats Recipe
Steel-cut oats are one of my favorite healthy breakfast recipes! There's nothing like a wholesome bowl of hearty oatmeal drizzled with maple syrup and sprinkled with nuts to make my morning perfect. Today, I'm going to share my foolproof recipe and tips for making the perfect pot of creamy, yet never mushy, steel-cut oats.
Check out this recipe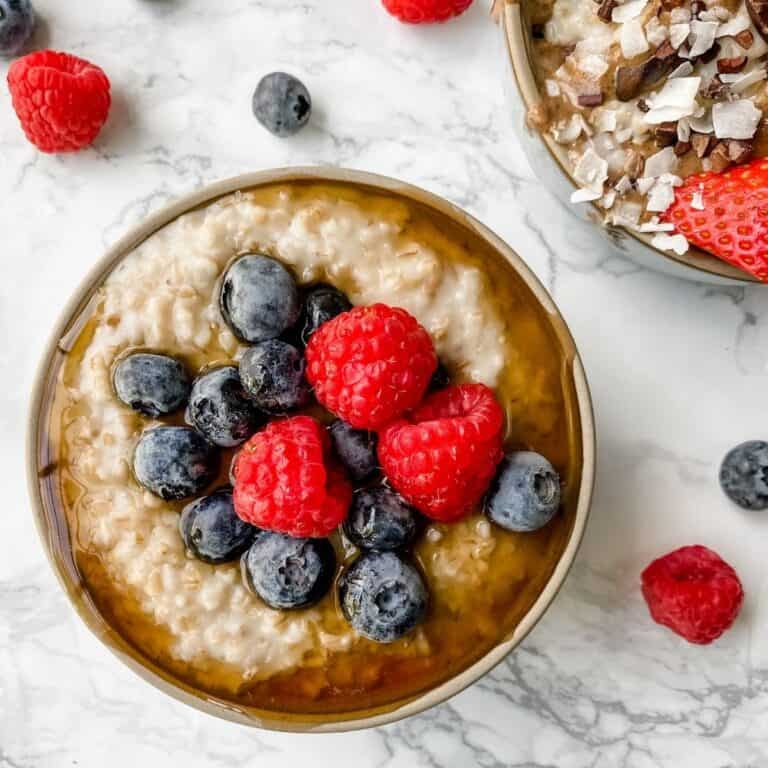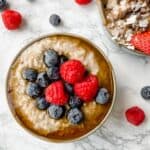 Broccoli Egg Bake
This Broccoli Egg Bake is a high protein, low carb breakfast recipe perfect for meal prep or serving a crowd.
Check out this recipe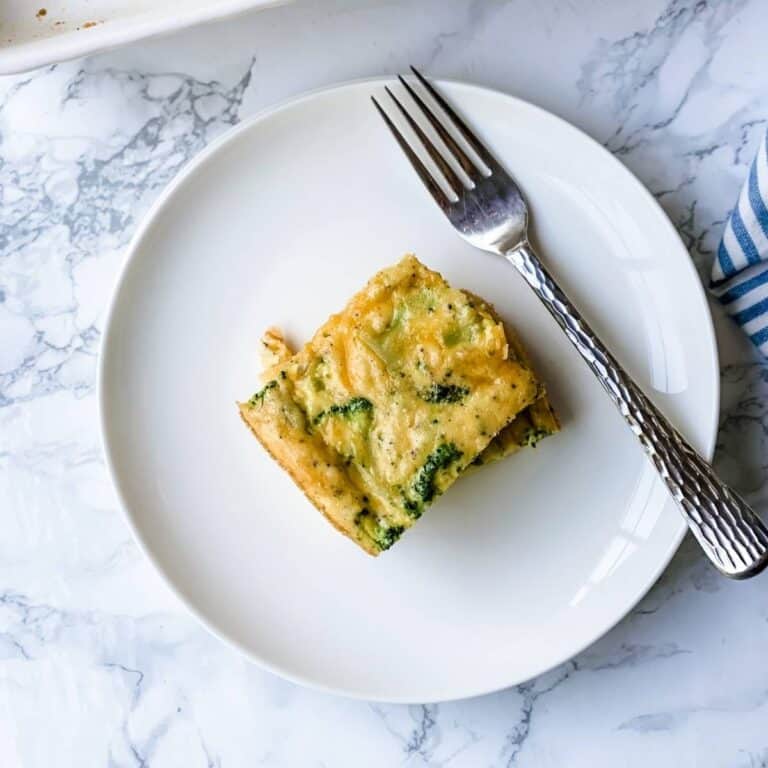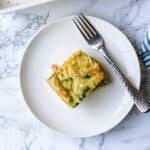 See all of the clean eating breakfast recipes
Lunch
Steak Salad in a Jar
Everything you love about a hearty steakhouse salad layered into a scrumptious portion-controlled salad in a jar! This delicious Steak Salad recipe is full of protein and drizzled with tart balsamic vinegar dressing. Bonus – this meal prepped salad is excellent for someone on a low-carb meal plan. 
Check out this recipe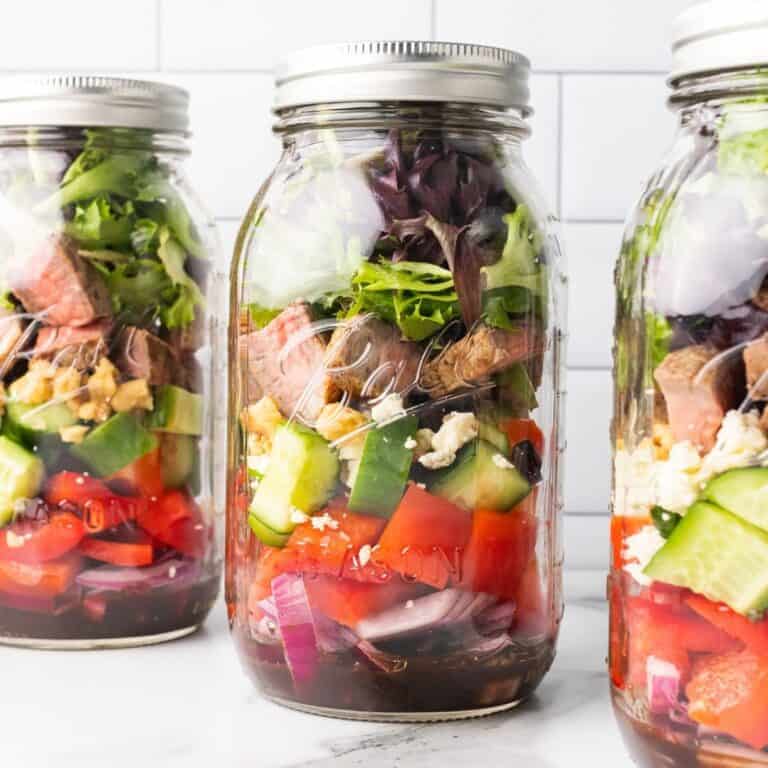 Greek Quinoa Salad
Greek Quinoa Salad – made with quinoa, cucumbers, red onion, tomatoes, olives, feta, and homemade delicious greek vinaigrette. It's fresh, delicious, and the perfect side dish for your next party or make it to enjoy for lunches all week.
Check out this recipe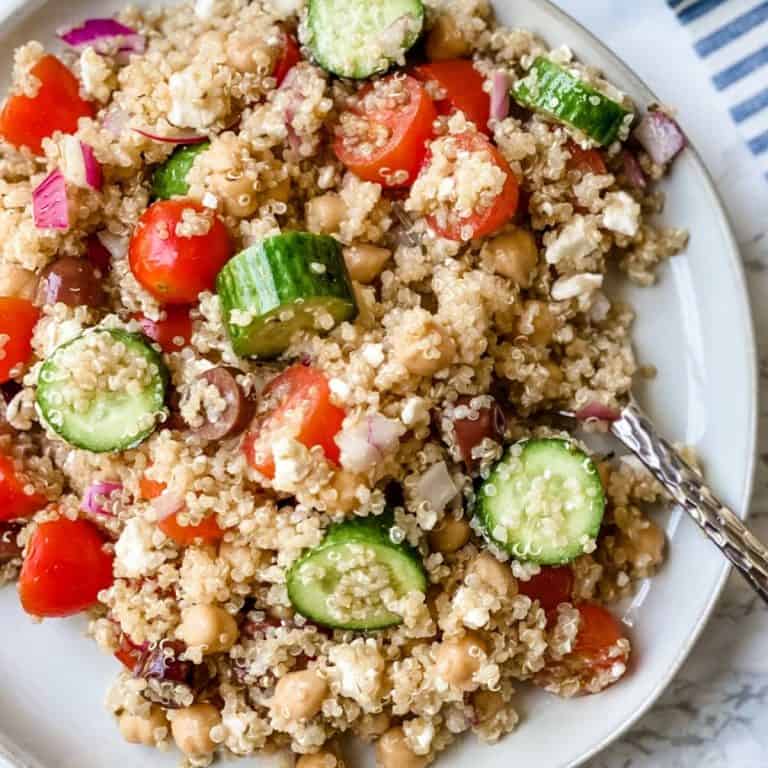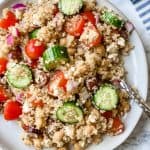 Chicken Enchilada Soup
This 5-star Chicken Enchilada Soup recipe checks all the boxes! It's made with clean eating ingredients, gluten-free, and delicious! You'll love this easy-to-prepare one-pot meal on busy work nights or to add to your meal prep routine.
Check out this recipe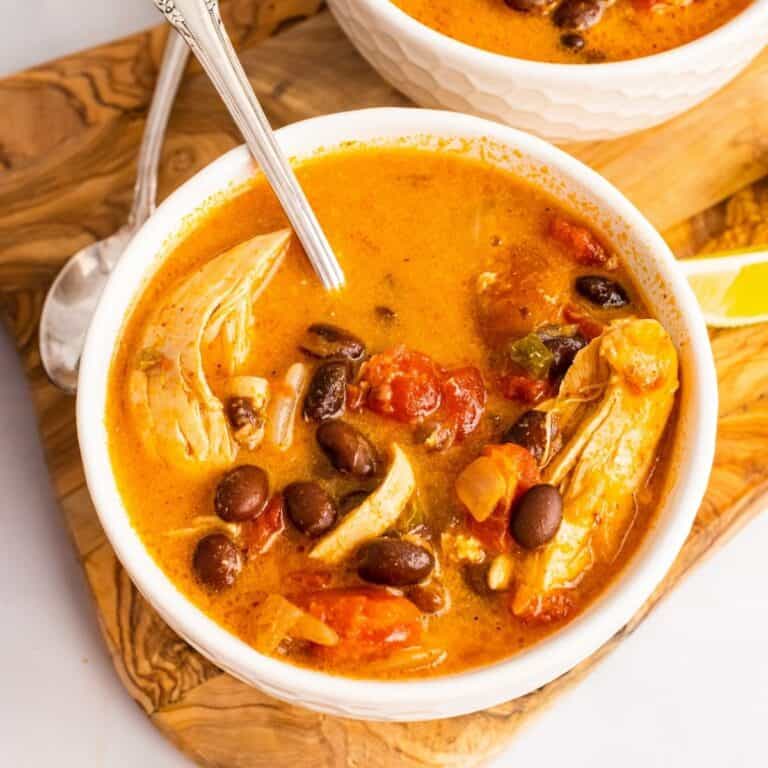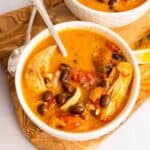 See all of the clean eating lunch recipes
Dinner
Crock Pot Shredded Chicken
Crockpot Shredded Chicken is a versatile and easy-to-make recipe that should be a staple in everyone's meal prep toolkit. In this post, I will explain everything you need to know about making mouth-watering pulled chicken in your crock pot. From the best cooking times and seasonings to how to shred and store your chicken, I've got you covered. I'll even share some of my all-time favorite recipes that use this tasty slow cooker shredded chicken. 
Check out this recipe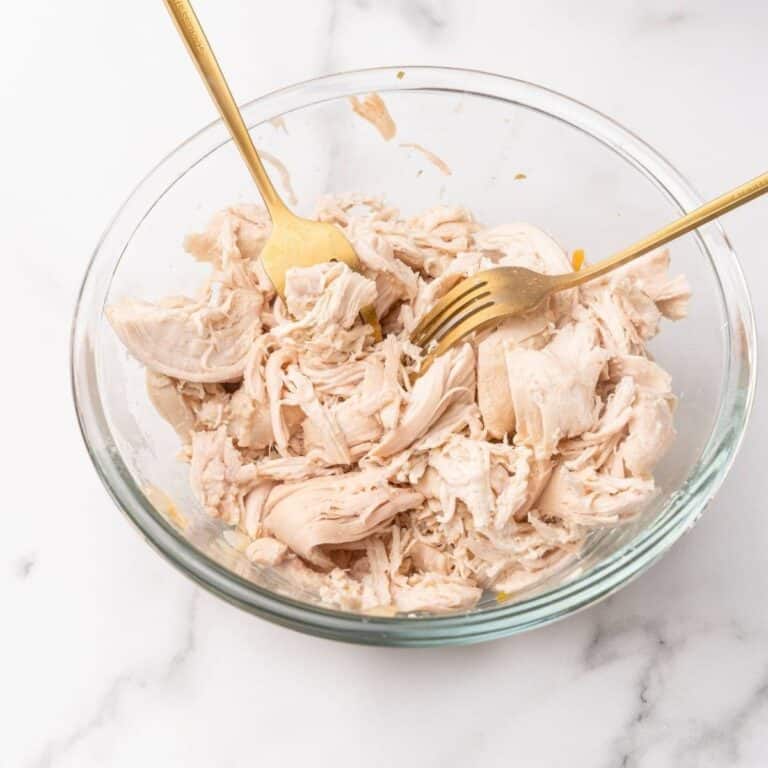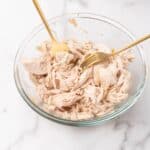 Mexican Shredded Beef
You can use this slow-cooked fall-apart tender, juicy, and flavorful Mexican shredded beef in all of your favorite Mexican food recipes. This crockpot beef recipe cooks all day for an easy weeknight meal or Sunday football party. Freeze the leftovers to make dinner later in the month.  
Check out this recipe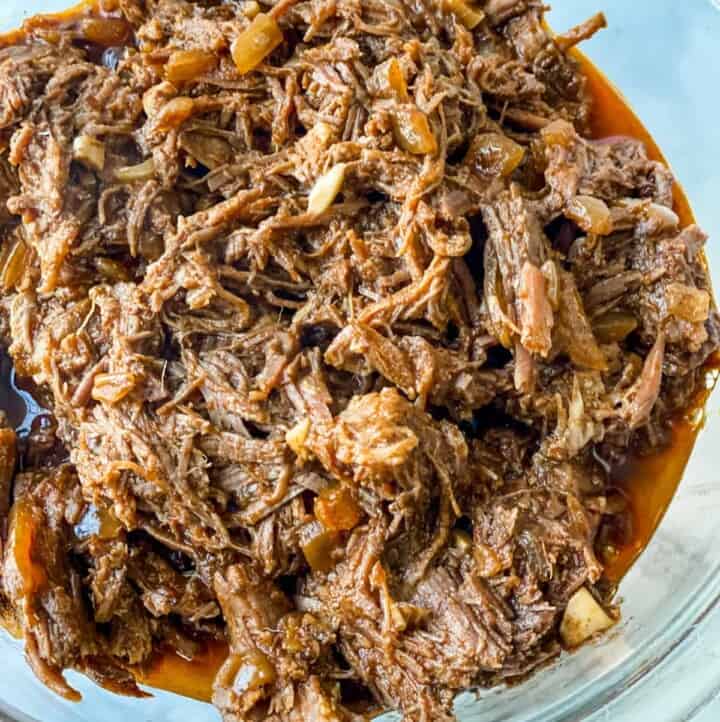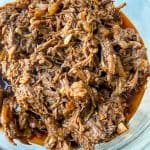 Baked Ranch Chicken
This baked ranch chicken is the perfect delicious easy weeknight dinner. The chicken breasts are coated with a sour cream ranch mixture, topped with panko bread crumbs, cheddar cheese, parmesan cheese, more ranch dressing, and baked until golden brown. This is one of the best chicken breast recipes you'll ever eat and will quickly become a family favorite.
Check out this recipe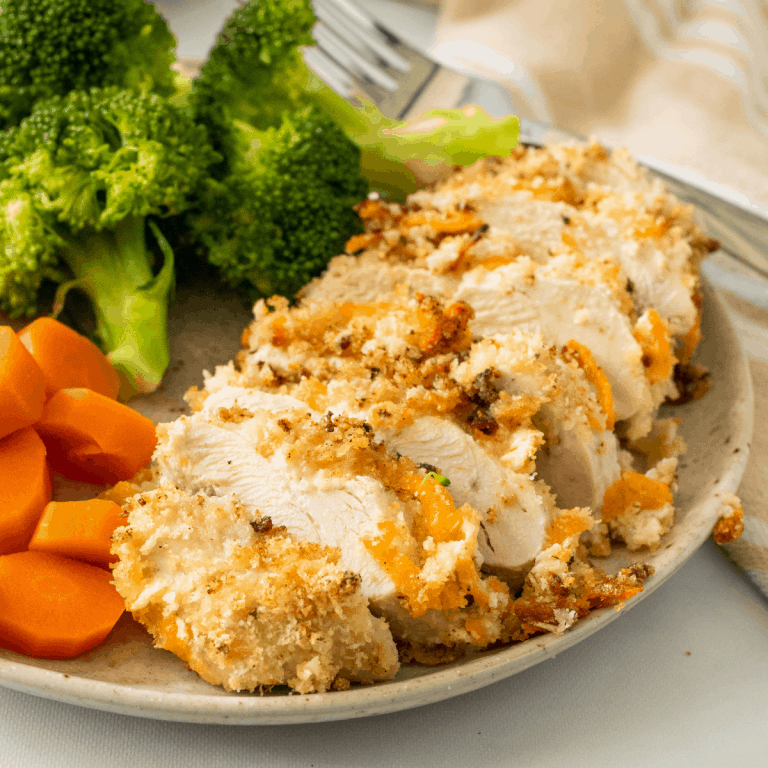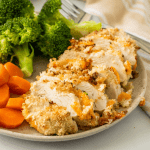 Cheeseburger Stuffed Peppers
Cheeseburger Stuffed Peppers made with ground beef, cheddar cheese, brown rice, and seasonings is a delicious heathy twist on juicy cheeseburgers. This tasty ground beef recipe comes together into a perfect portion-controlled dinner that is gluten-free and can easily fit into your weekly meal plan!
Check out this recipe
Italian Meatloaf
This 5-star Italian meatloaf recipe includes ground turkey, poultry sausage, marinara sauce, mozzarella cheese, and Italian seasonings. It's like eating a giant meatball! Truthfully, this might be the best turkey meatloaf you'll ever have! Make it on Sunday for the week or freeze for dinner later on.
Check out this recipe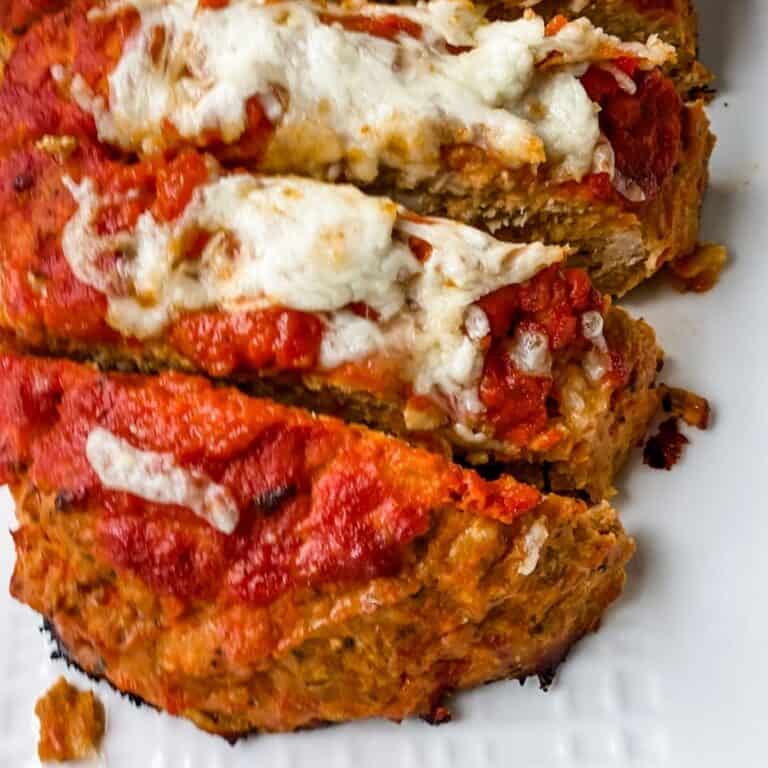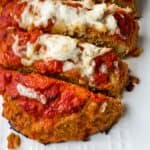 See all of the clean eating dinner recipes
If you've been wondering how to start clean eating or maybe just felt overwhelmed, I hope these clean eating beginners tips help you feel confident to begin changing your eating habits.