Are you trying to figure out what to serve with meatloaf to turn into a delicious, nutritious dinner? I've got you covered! These are the best healthy meatloaf sides – from roasted veggies to creamy gratins to low-carb cauliflower mash. There's something for everyone.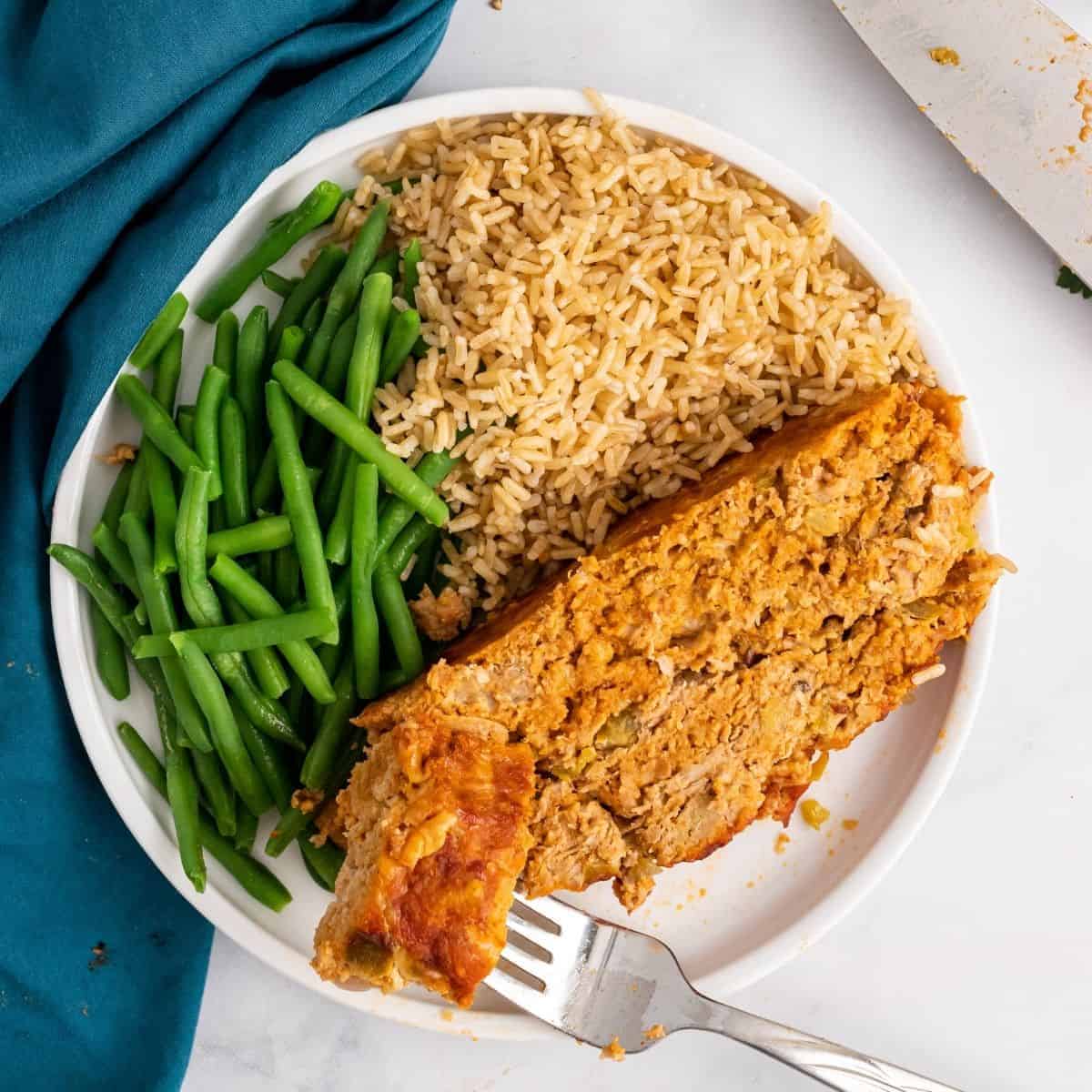 This post contains affiliate links. I am an affiliate for Amazon Associates and other brands and earn a small commission on qualifying purchases. You're by no means obligated to use my links but, if you do, thank you for supporting Organize Yourself Skinny.
We eat meatloaf quite a bit! Just about every week, we have meatloaf on our meal plan. It's quick and easy, healthy, and super tasty.
Now, I wasn't always a fan of this American classic. Nope, I used to dread meatloaf night when I was younger. But over the years, I created healthy meatloaf recipes and meatloaf sides that have turned all of us into raving fans.
Check out my best tips for creating a delicious healthy meatloaf recipe.
This Italian Meatloaf is the one I make most often; it tastes like a giant meatball. Cheeseburger meatloaf comes in as a close second; the flavors are outstanding. 
Then we have Greek meatloaf, Mexican Meatloaf, Pizza Meatloaf, and this famous Turkey Zucchini Meatloaf with Feta. All of these meatloaf recipes are on constant repeat in my kitchen.
Reasons to Eat More Meatloaf
Super easy to make. All you need to do is mix the ingredients, form them into a loaf, and cook in the oven.
Healthy. I use ground turkey in all of my meatloaf recipes. This creates a low fat, low calorie, and high-protein recipe. It fills you up without feeling full and bloated.
Flavorful and versatile. Meatloaf has come a long way since the classic recipe of ketchup and breadcrumbs. It can absorb all the flavors you add. If you can dream it, then you can turn it into a healthy meatloaf recipe.
Meal prep champion. Meatloaf reheats perfectly, making it perfect for preparing on Sunday to eat during the week for meals. You can also assemble the ingredients ahead of time and refrigerate them for a couple of days to make dinner during the week. You can also freeze meatloaf (cooked and raw) to have ready for meals later on.
Of course, choosing meatloaf sides is just as important as the recipe itself. A good side dish can transform boring meatloaf into an unforgettable meal. 
The Best Healthy Meatloaf Sides
There are so many side dishes to choose from when making meatloaf. Everything from salads, to potatoes, to pasta, to vegetables. Here's a list of the healthy side dishes I rotate through when meatloaf is on the menu.
Potatoes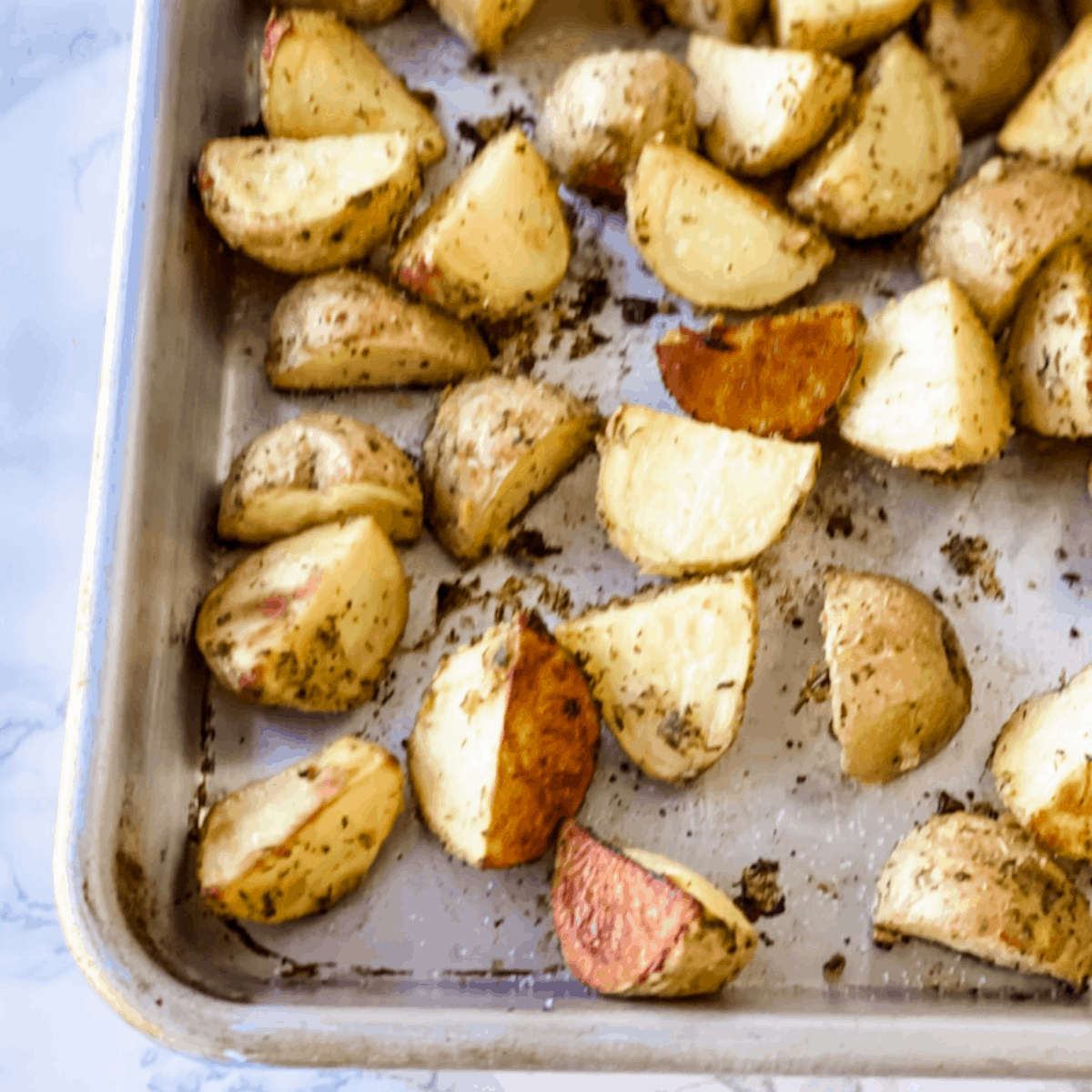 Let's start with the classic side dish! Potatoes! These potato sides dishes are easy to make, family-friendly, and affordable. You can make them the night of or on Sunday to warm up during the week.
Oven-roasted potatoes are simple and go perfectly as a meatloaf side dish. If you want some extra flavor, then you'll love ranch roasted potatoes. I love serving these with Cheesburger or Pizza Meatloaf. We also love making baked french fries too.
Mexican potatoes are delicious with Mexican Meatloaf. Spicy roasted sweet potatoes or sweet potato fries are a tasty option too.
Of course, creamy potato gratin, classic creamy mashed potatoes, or healthy sweet potato casserole are excellent options when you want comfort food. You can even make slow cooker sweet potatoes to have ready for a quick side during the week.
Vegetables
Vegetables round out a classic comforting meatloaf dinner. I tend to roast our vegetables because it's easy and everyone loves it. Roasted carrots, roasted asparagus, roasted Brussel sprouts, roasted green beans, and roasted broccoli are on repeat every week in my house.
If you want a low-carb option for mashed potatoes, then this loaded cauliflower mash is delicious.
Also, I purchase a lot of "steam in bag" vegetables that I cook the night we eat. This makes it easy to have vegetables ready for dinner without needing to put together a recipe.
For a one-pan recipe with meatloaf, potatoes, and veggies, check out this mini meatloaf recipe.
Comforting Bakes
For the all-American comfort food dinner, serve up this lightened-up macaroni and cheese or this creamy quinoa broccoli casserole. Both recipes are cheesy, delicious, and go perfectly with a thick slice of meatloaf.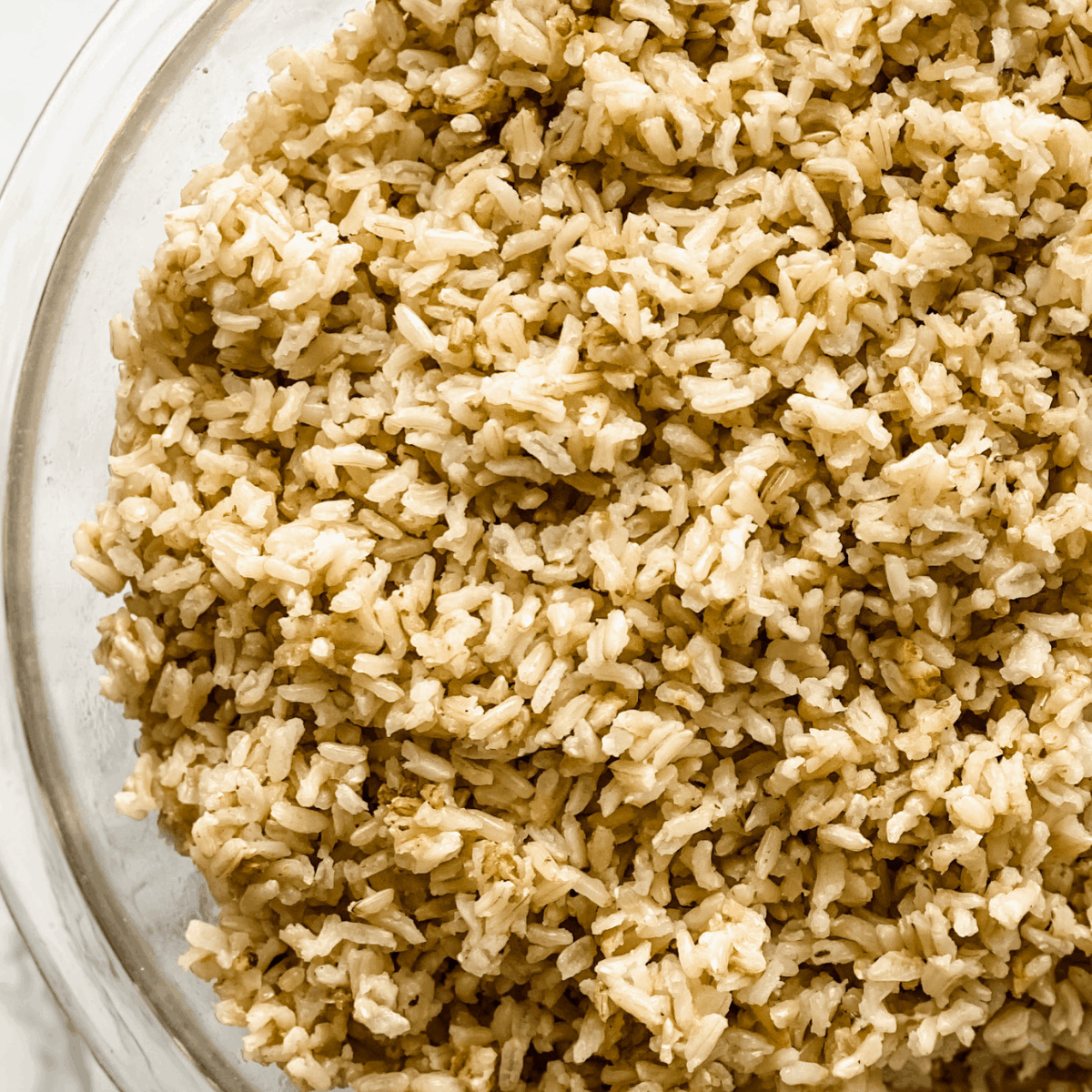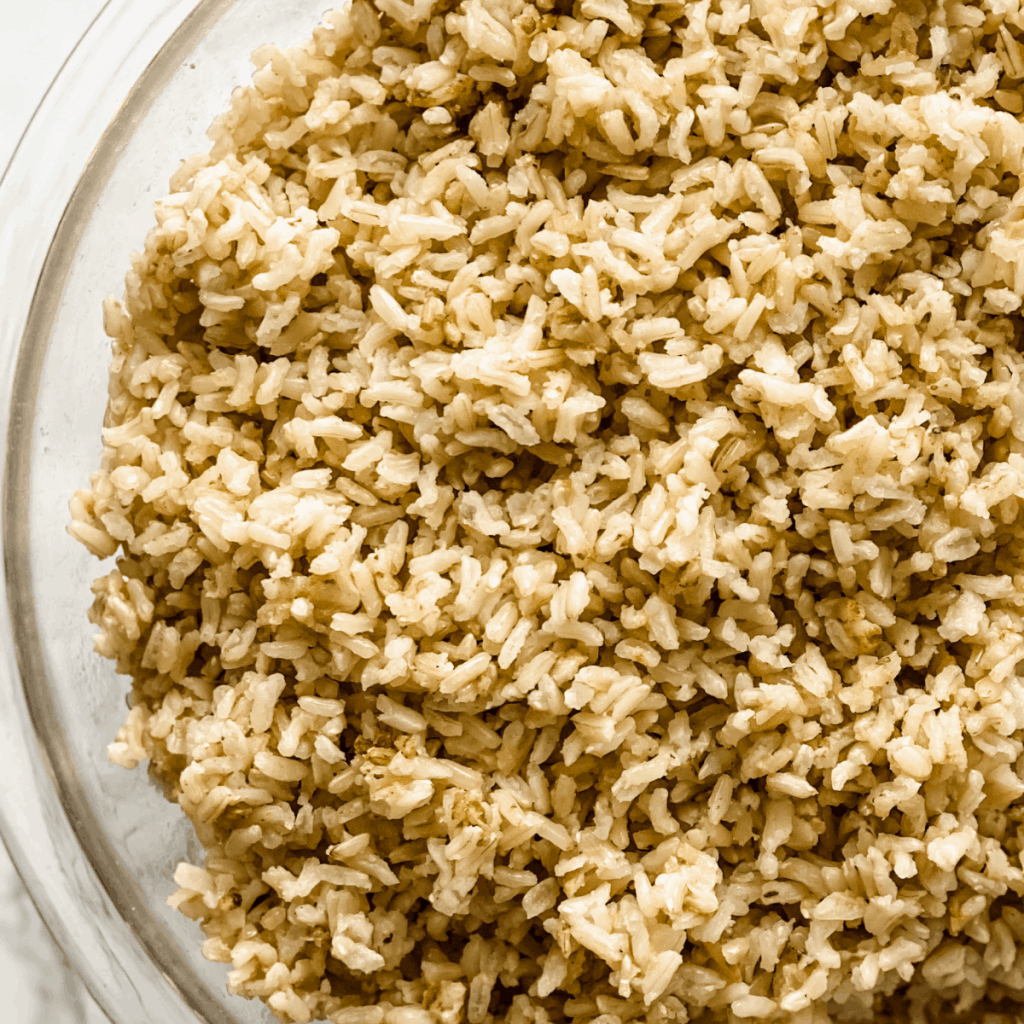 Rice
I make brown rice weekly, even if I don't have a place for it on our meal plan. I also freeze brown rice into portions to have it recipe-ready. It's one of my favorite side dishes. I don't do anything fancy with it when serving it as a side dish for meatloaf. I just warm it up, add a little butter or olive oil, and sprinkle some parmesan cheese.
Salads
Salads are a great way to add more vegetables to dinner. Often, I'll make a simple Caesar or green salad to serve with meatloaf. I'll make garlic bread or dinner rolls to have a carb option for my family when I do this. We also like this greek quinoa salad, Mexican quinoa salad, or Italian pasta salad.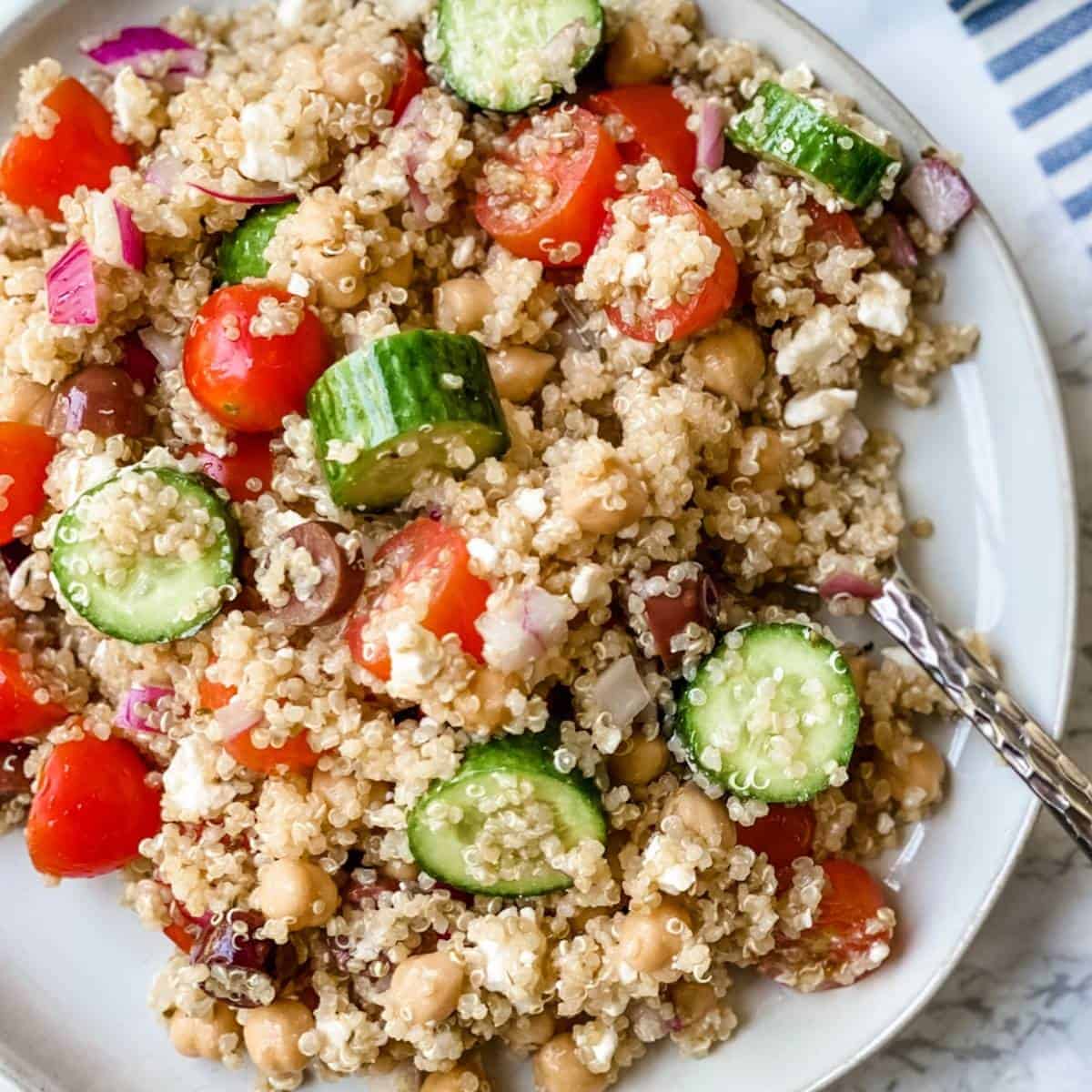 Have you tried any of these healthy meatloaf sides? If so, I'd love it if you could share your experience or if you have others, please share them in the comments.