When I first started creating recipes for Organize Yourself Skinny I never dreamed I would become such a meatloaf lover. But that's exactly what happened. Today, meatloaf recipes are some of my favorites. The options are endless, can be made-ahead of time, freeze and reheat perfectly, and can be lightened up without losing flavor. To be quite honest I think meatloaf recipes could easily be the secret weapon busy parents are looking for.
Over the last year I've learned a few tricks to create healthy meatloaf recipes that taste delicious. If you have other tips or tricks share them in the comments.
Use lean ground turkey, chicken or poultry sausage
The fat and calories in meatloaf recipe can be cut in half by using lean ground turkey, chicken, or poultry sausage instead of ground beef or pork sausage. If I do use poultry sausage I will mix it with either ground turkey or chicken.
I've successful substituted ground turkey for every meatloaf recipe that called for ground beef. Everyone loved it and even the manliness of men loved it. Trust me, 99% of the time people don't even know its ground turkey or chicken. It's all about the flavor.
Use a panade
The problem most people have with using leaner meats in meatloaf recipes is that lean meats tend to result in a dry meatloaf. The key to a moist and juicy meatloaf is to use a panade. A panade is a slice of bread and milk mashed together to form a paste.
Mostly I use whole wheat bread because that's what I have on hand but you can use any bread you want. As a general rule I use 1 slice of bread and 2 -3 tablespoons of milk per 1 pound of ground meat. You want the paste to be moist and mushy so add more milk if needed.
After the panade is made mix it in with the ground meat and other meatloaf ingredients. I'm telling you this simply step is KEY to a moist meatloaf. Works for meatballs too.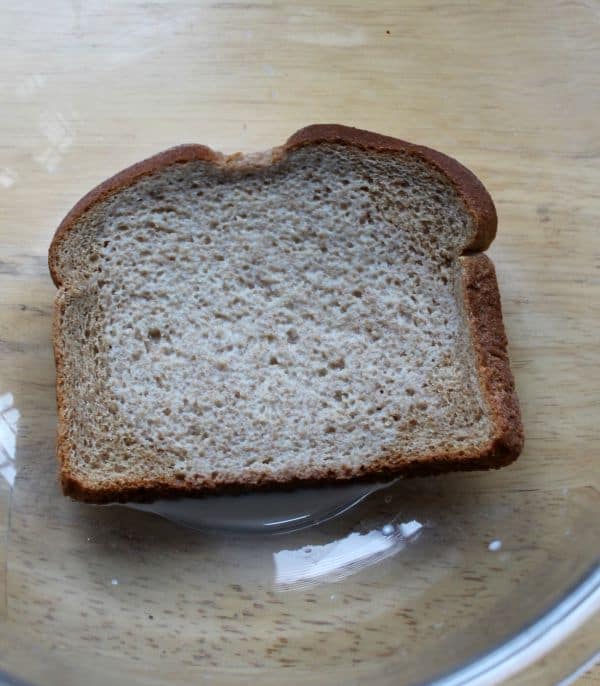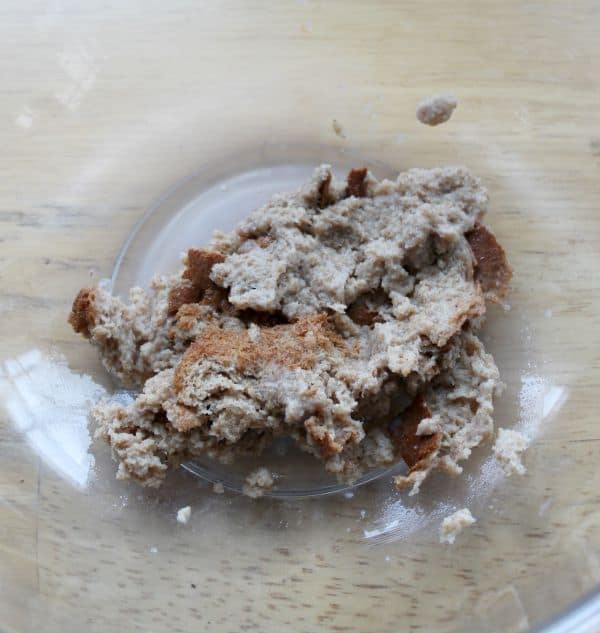 Spice it up
Another trick to a delicious healthy meatloaf is to spice it up. Lean ground meat doesn't have a lot of fat which means not a lot of flavor so using salt and spices is essential. Depending on the meatloaf recipe I generally use 1-teaspoon onion powder, 1 teaspoon granulated garlic, ¼ teaspoon salt, and ¼ teaspoon pepper per 1 lb ground meat. This is my "general" spice mix when I use ground turkey or chicken. Obviously, each recipe is different so adapt as needed.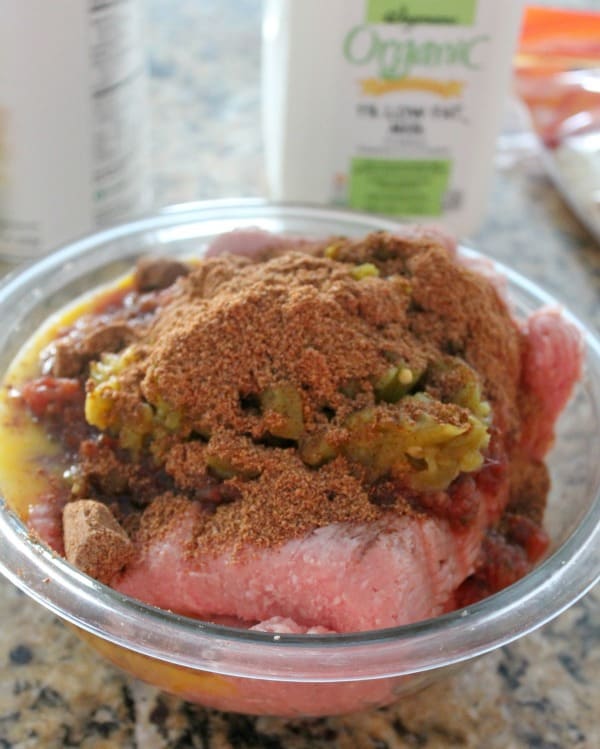 Add moisture
The panade brings a good amount of moisture to a meatloaf recipe but it doesn't hurt to add a little more. Most meatloaf recipes call for a sauce of sorts to be including in the meatloaf and on top. Most of my recipes will seem very wet once all the ingredients are mixed together but trust me each one turns out moist and amazing.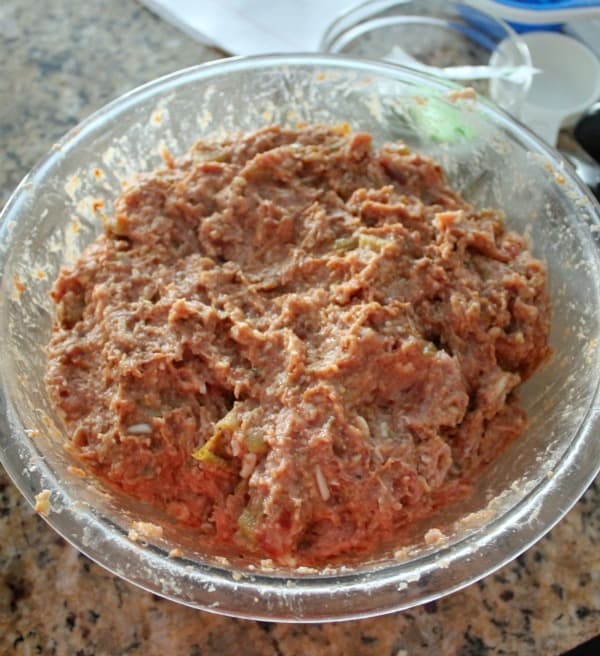 Don't over cook
The easiest way to get a dry meatloaf is to overcook it. Most of my meatloaf recipes cook for 60 – 75 minutes. You want the internal temperature to be 160 degrees Fahrenheit so if you get worried about it being undercooked or overcooked then get a thermometer.
To bulk up nutrition in meatloaf recipes.
One of the things I love about meatloaf is anything can be thrown into the mix. As long as you can form it into a loaf then you are good to go.
Beans
Beans add fiber and protein to a meatloaf. I use about 1 can of beans per 1lb of meatloaf. My favorite beans to use in meatloaf recipes are black beans. That's just a personal favorite but I think all beans would work great in any meatloaf recipe.
Grains
Rice, bulgur, quinoa, or other grains are a great way to prepare a larger meatloaf without adding more meat. It also increases the fiber, protein, and other nutritents. However, keep in mind, grains can take away from the moisture and result in a dry meatloaf. Depending on the recipe I wouldn't add more than ½ – 1 cup of grains. My favorite grain (which isn't really a grain) to add is quinoa. In blends in nicely with any ground meat and adds lots of fiber and protein. Quinoa kind of turns meatloaf into a "power dinner".
Vegetables
Spinach, kale, peppers, onion, carrots, celery, and pretty much any vegetable under the sun can be included in a meatloaf recipe. Spinach, kale, and other leafy greens can be roughly chopped and thrown in raw. Personally, I like to finely chop it up so the kiddos don't notice but greens will cook just fine roughly chopped. Peppers, onions, celery, and other "heartier" vegetables I like to sautéed first before mixing into a meatloaf recipe. I find that hearty vegetables don't get enough time to cook all the way if you don't sauté first. If you like crunchy veggies then buy all means mix them into the meatloaf raw. Carrots I actually grate and then add to the meatloaf mix raw. They cook perfectly this way. Experiment with a bunch of different vegetables and see which ones you like best.
All of the above
Don't feel limited when preparing a meatloaf recipe. You can add as many meatloaf mix ins as you want. Again, as long as the mixture has enough moisture, and you can shape a loaf, you are good.
For my meatloaf recipes I use a baking pan. I just form the loaf right in the pan and bake it.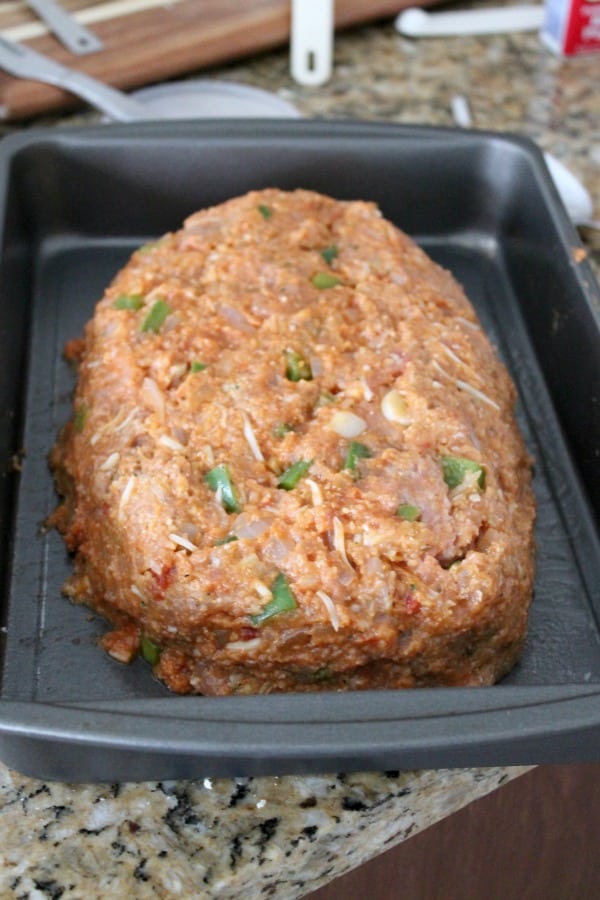 You can also use a loaf pan or, if you want, a mini meatloaf pan. These are great for freezing meatloaf into portions.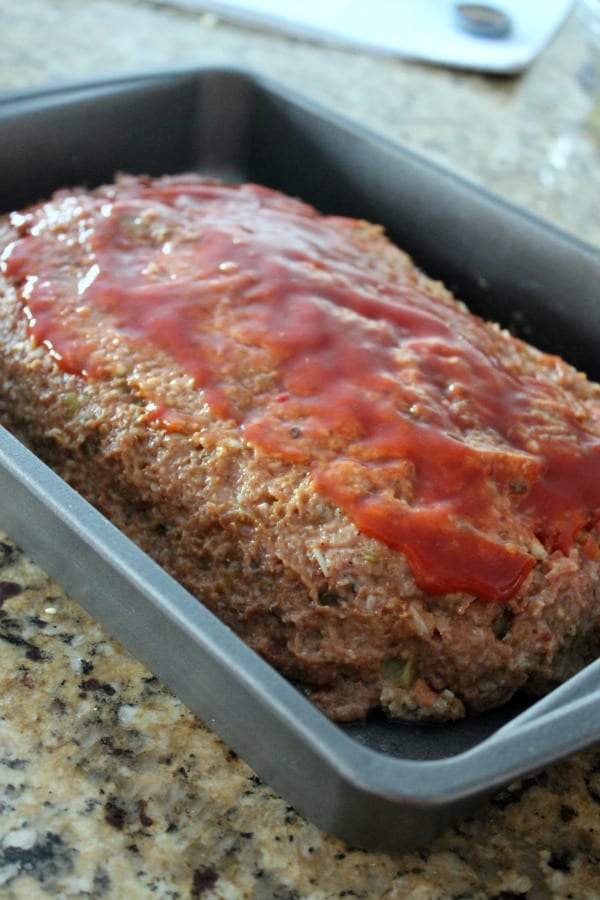 My Top Healthy Meatloaf Recipes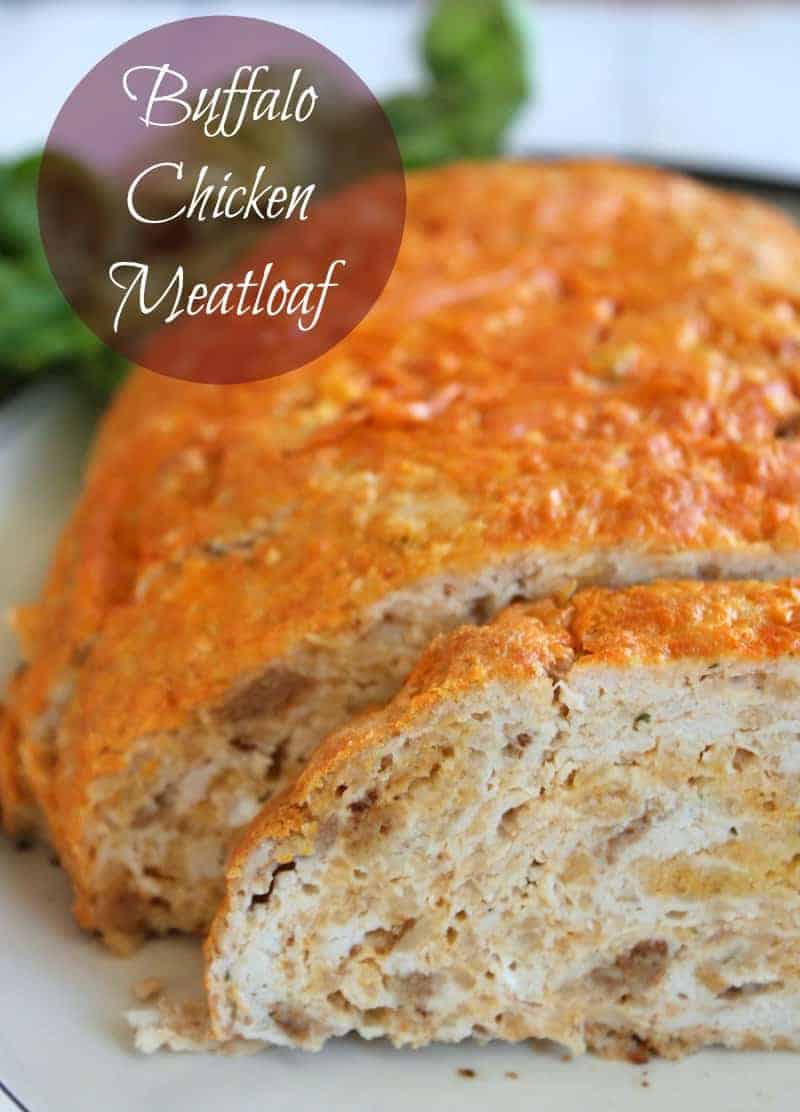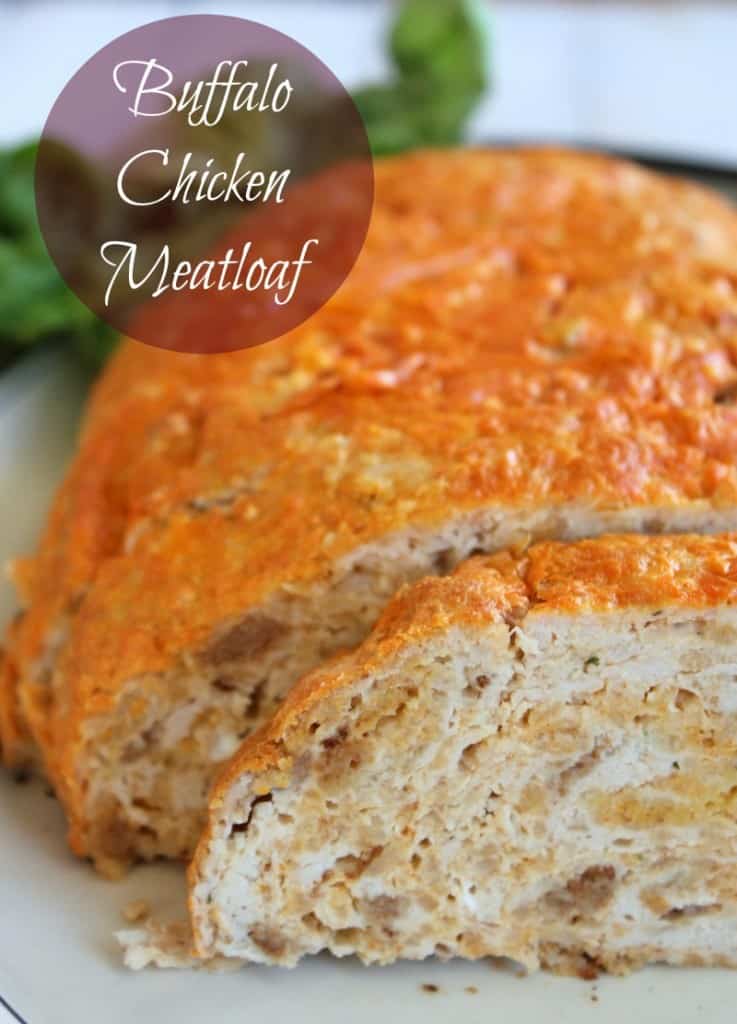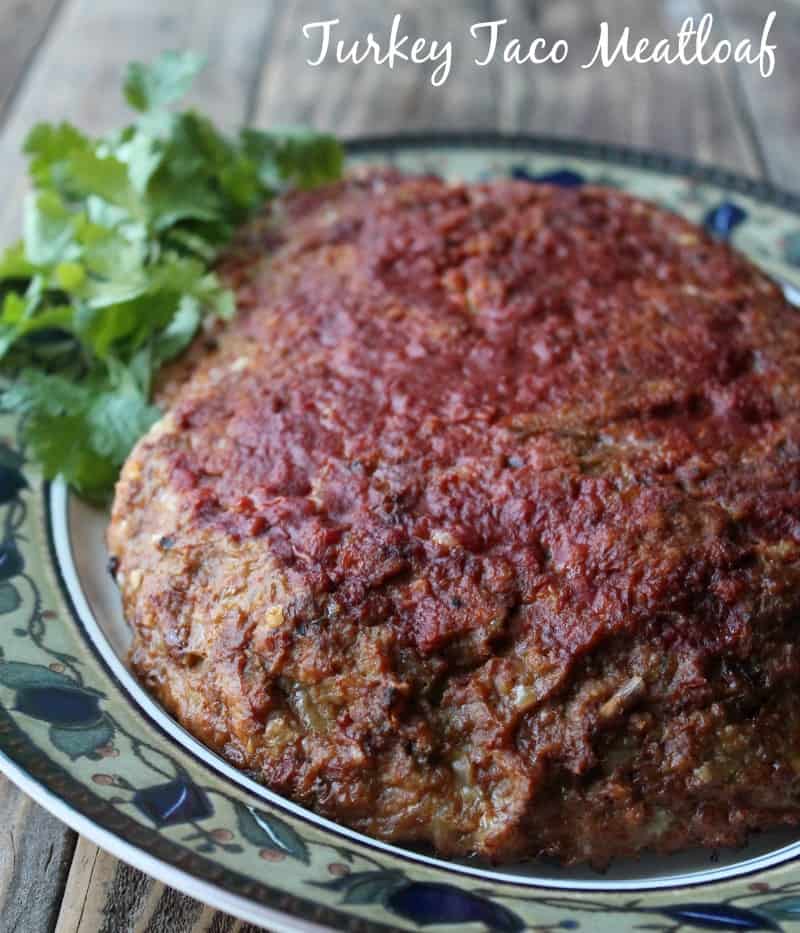 Italian Turkey Parmesan Meatloaf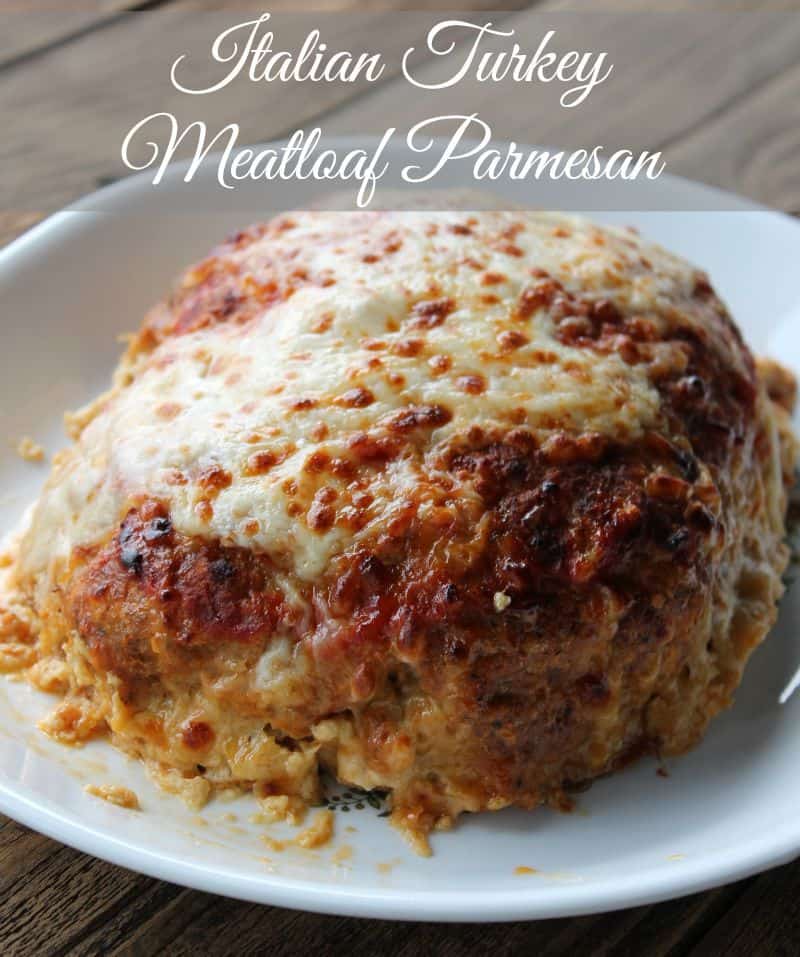 Italian Sausage and Peppers Meatloaf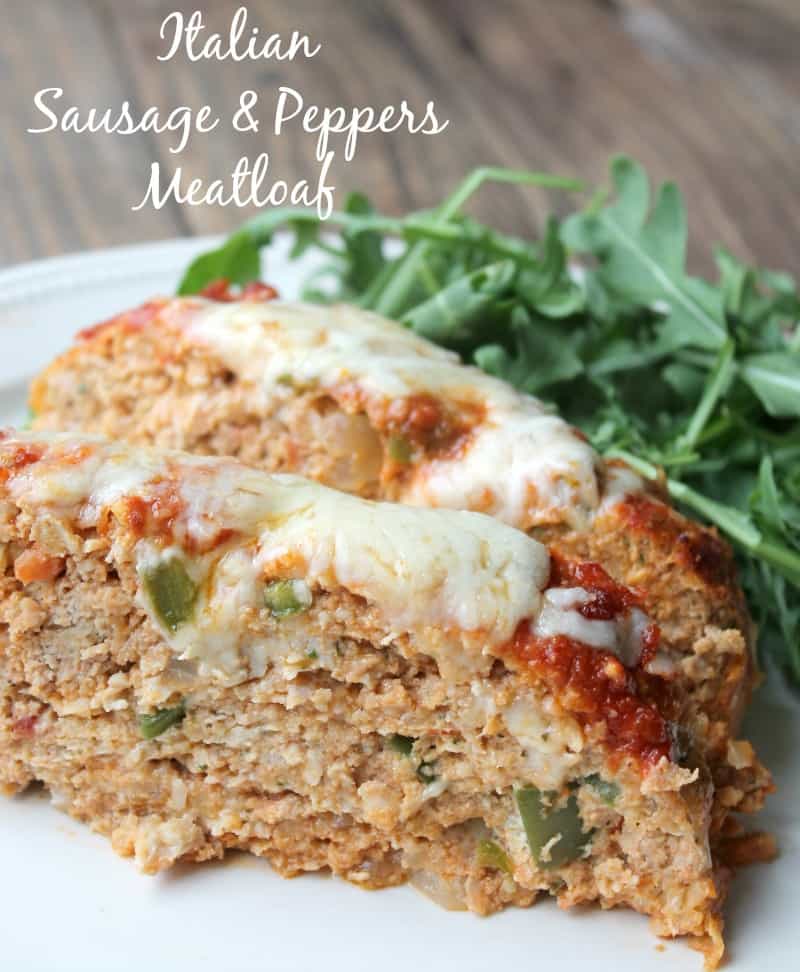 Turkey Bacon Cheeseburger Meatloaf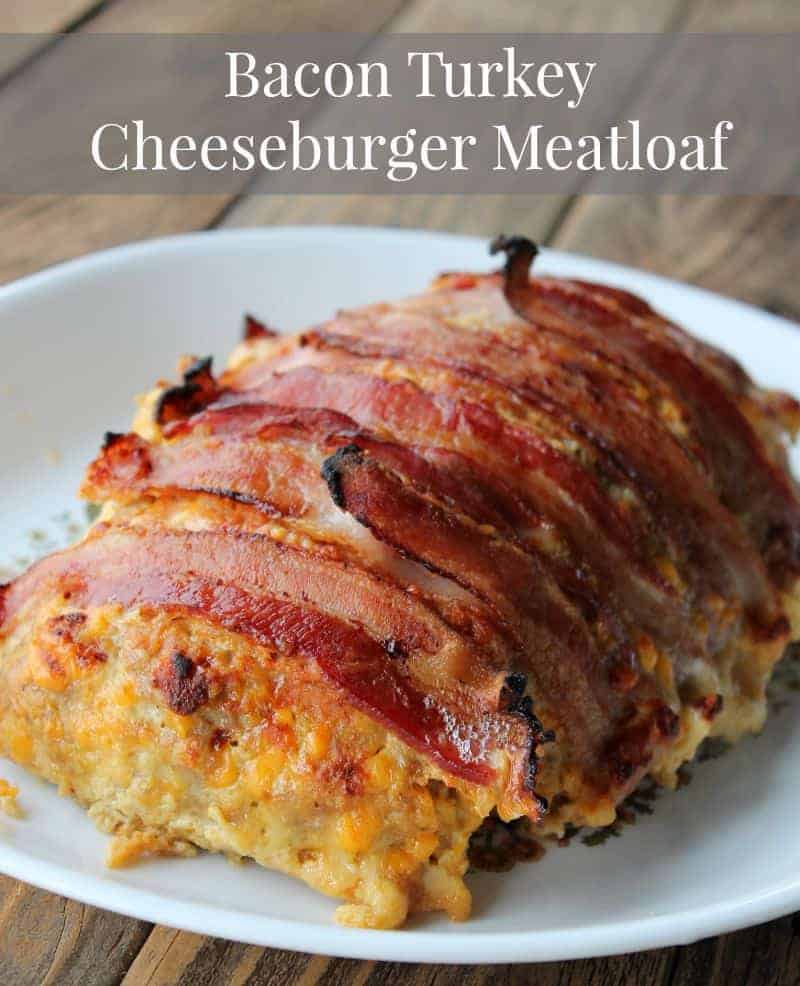 Healthy meatloaf recipes from other food bloggers
Turkey Meatloaf with Quinoa & Zucchini by Simple Nourished Living
Clean Eating Turkey Meatloaf by To Simply Inspire
Skinny Barbecue Turkey Meatloaf by Skinny Kitchen
Turkey Meatloaf by Buns in My Oven
Clean Eating Turkey Meatloaf Muffins by He and She Eat Clean
Bacon Topped Petite Turkey Meatloaf by Skinnytaste
Zesty Meatloaf by Paleo Newbie
Turkey Meatloaf with Spinach and Mozzarella
Vegetable and Turkey Meatloaf by Laaloosh
Pepper Jacked Stuffed Turkey Meatloaf by Get Healthy U
Turkey Meatloaf Florentine by Lauren's Latest
What are your tips for preparing a healthy and tasty meatloaf recipe?