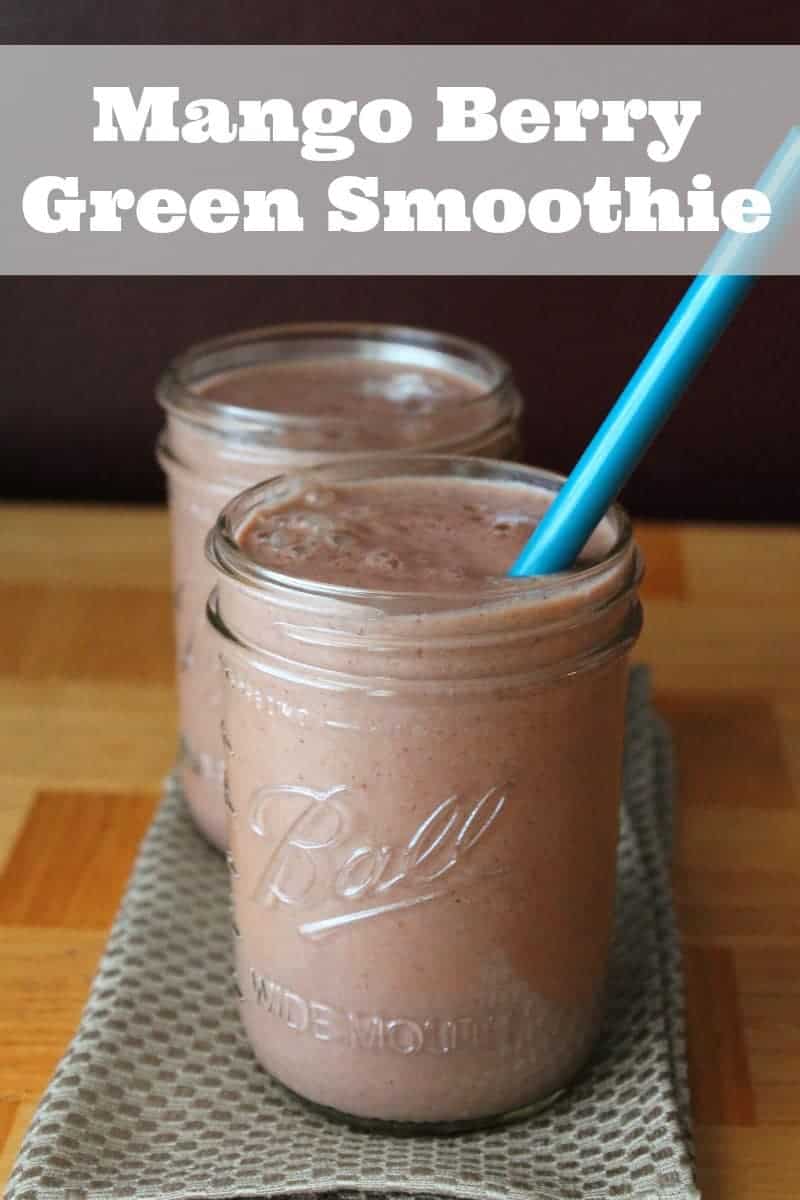 I love tropical fruit – especially mango. To be honest, I never realized I was a mango fan until I started making my Tropical Green Smoothies. That recipe uses a frozen tropical fruit mix that has pineapple, mango, and strawberries. It is super good. I get a be bag of it from BJ's Wholesale Club for only $10 and it is organic. Anyway, I find myself always picking out extra pieces of mango out to munch on while my smoothie is blending. So that got me thinking "Hmmm I wonder if they sell bags of just frozen mango". And guess what? They do! So I bought a bag and began testing out some new green smoothie recipes.
I decided to use mango and berries (raspberries, strawberries, and blackberries) together. Just so you know I also purchase the berries at BJ's too. Again, it was only $10 for a big bag of frozen organic berries. At first, I was going to use the mango alone – and I may still do that – but the berries were calling for me so I decided to use them. For my liquid I used unsweetened coconut milk. If you look at my other green smoothie recipes you will see this is my favorite. I really love the creaminess coconut milk brings to my smoothies. Of course, you can use almond milk or any favorite liquid. I also threw some chia seeds in for a little power food kick. And for my green I used kale. Spinach would also work great. One of my goals is to expand my horizon when it comes to the green in my "green" smoothies.
The first time I made this smoothie I added ½ cup of Greek vanilla yogurt. It was good but I did not think I could taste the mango enough. The second time I made it I left the yogurt out and loved it – the flavor of the mango really came through. So if you are lactose intolerant or trying to reduce your dairy then you will enjoy this green smoothie because it is dairy free. Yay!
I did not feel the need to add any additional sweetener. The mango and banana made the smoothie sweet enough. However, you do get a little tartness from the berries so after it is blended give it a taste. If you think you need a little extra sweetness add in a teaspoon or so of pure maple syrup or honey.
Besides the flavor the mango brings to the smoothies I absolutely love the texture it lends. When frozen mango is blended up it becomes very smooth and silky. Add in the creaminess of coconut milk and it was simply delicious. This green smoothie is a keeper!
My other favorite green smoothie recipes.
Peanut Butter Banana Green Smoothie
Strawberry and Kale Green Smoothie
Strawberry Banana Avocado Smoothie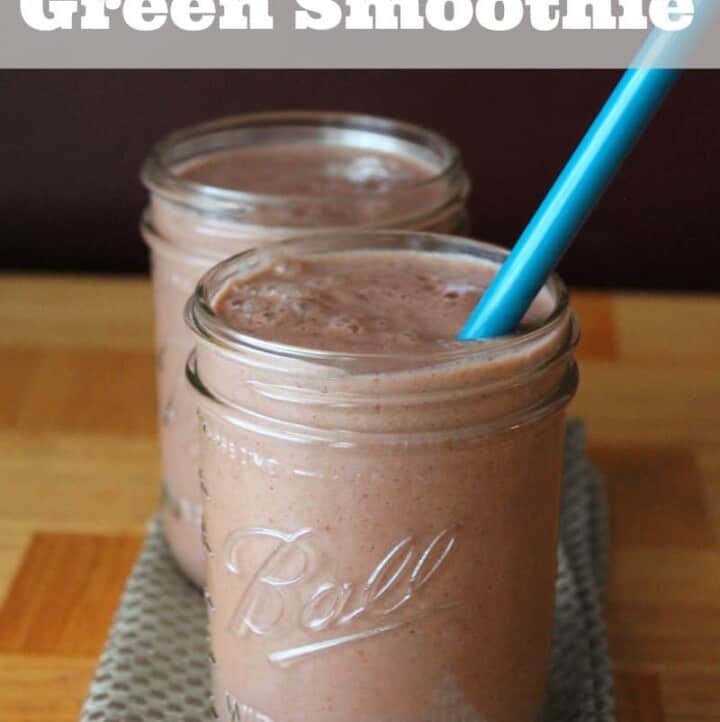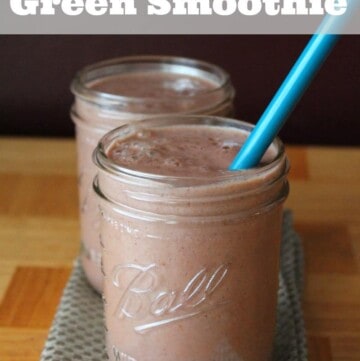 Ingredients
1

cup

frozen mango chunks

1

cup

frozen berries

strawberries, blackberries, raspberries

1

banana

3

teaspoons

chia seeds

2

cups

unsweetened coconut milk

1

cup

kale

water if needed for consistency
Instructions
Put all ingredients in blender and blend until smooth. Add water – if needed – until you get desired consistency.
Notes
Make ahead instructions.
You can make these into smoothie freezer kits or make completely and store int tightly close mason jars for up to 2 days.
Nutrition
Serving:
2
g
|
Calories:
172
kcal
|
Carbohydrates:
26
g
|
Protein:
4
g
|
Fat:
7
g
|
Fiber:
7
g
|
Sugar:
4
g