In today's post, we are going to dive right in and finally answer which is the best blender for smoothies. Along with my top 3 recommendations, I will also be sharing with you tips, tricks, and questions you should consider asking yourself before you purchase your forever blender!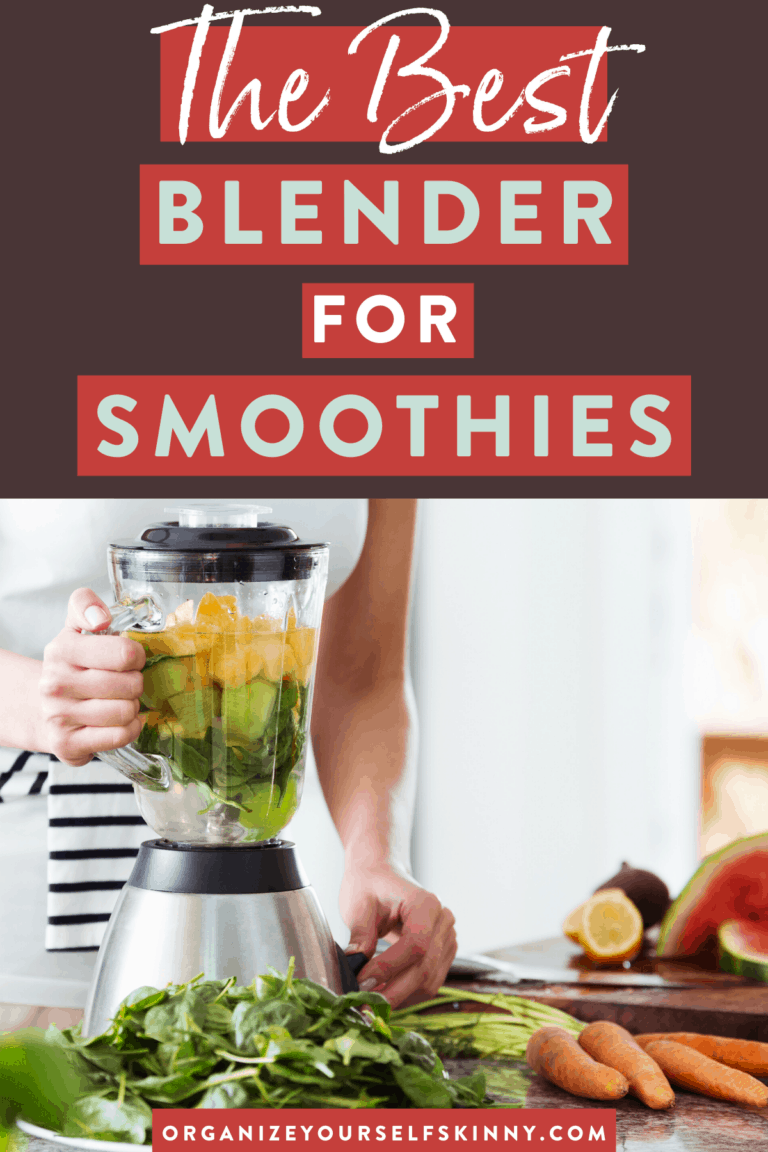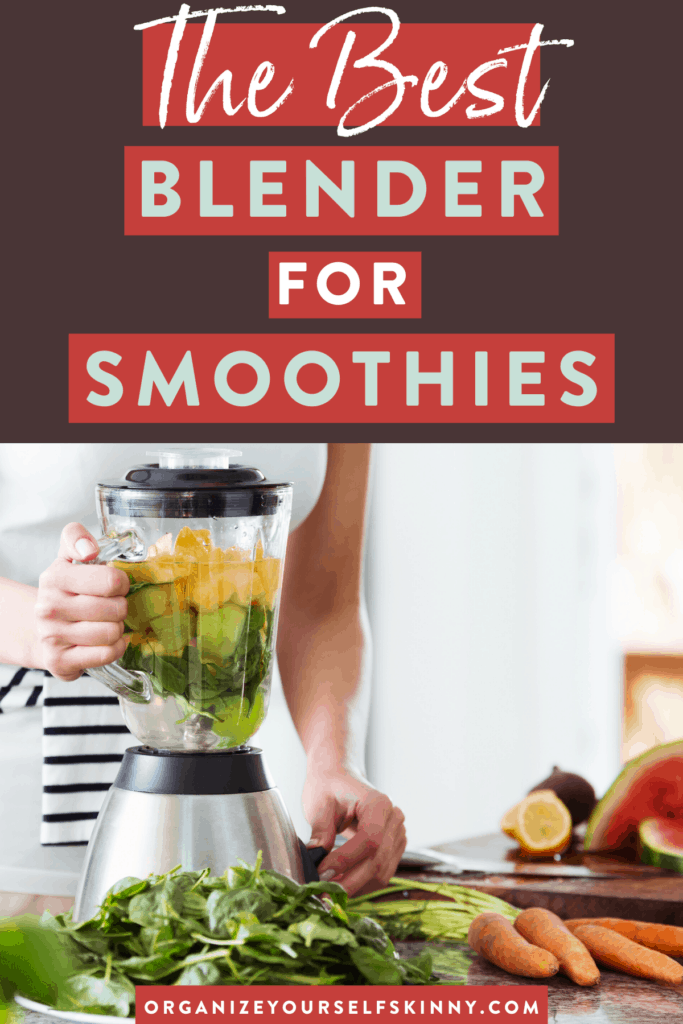 I've been a smoothie drinker for close to a decade. Not only do I drink smoothies but my girls love drinking them too! So on average, I'd say I make close to 5-8 smoothies and sometimes much more a week.
That's a lot of smoothie making going on at my house!
Smoothies were a big game-changer for me and are now a big part of my life. I don't want to get into all the healthy benefits of drinking smoothies – I wrote about that in this post – but I will say, that if you're looking for ways to add a big punch of nutrition into your life, then smoothies are a great way to do that.
In this post, I want to chat specifically about purchasing a blender. I get a ton of questions about this from many of my readers.
Which one do I have and recommend? Is one better than the other? Is there a quality budget-friendly blender I recommend?
Since I do have a lot of smoothie making experience, I feel I can offer some tips and advice for purchasing the best blender for smoothies.
Questions To Ask Before Buying A Blender
If you plan to make smoothies a regular part of your diet, then investing in a quality blender is important. You might think any blender from the store will work just fine but in my experience, quality matters.
There are a few things to consider when purchasing a blender for smoothies.
Will I Use It Often?
If you're purchasing a blender with the goal of making smoothies daily, then it's important to get a blender with a strong motor that'll hold up to a lot of usages. Just like any appliance, the more you use it the more wear and tear it will get. Also, just like everything else – the higher the quality, the longer it'll last.
Now, if you're not sure how often you'll make a smoothie or don't foresee using it all the time, then you might not need something with a strong motor.
Will It Crush?
Can it crush ice and frozen fruits effectively? I know it seems this should be a basic function of all blenders..and it kind of is.
However, some lower quality blenders struggle to crush ice and frozen fruit effectively, so you have to add it in batches. Also, crushing and pulverizing ice takes a lot out of a motor. So, again, if you plan to make smoothies regularly, this is something to think about.
Will It Blend?
Does it blend all the ingredients into a smoothie without leaving chunks?
A common complaint with smoothies, especially green smoothies, is there are leftover pieces of kale, spinach, or other greens after blending. Drinking a smoothie that is blended thoroughly is a lot more palatable than drinking a smoothie with chunks.
Will It Last?
This is one of the most important questions to ask when purchasing a blender. As I said, a smoothie is an investment in your health and you want to purchase a smoothie blender that has longevity.
You want to get the most for your money, but you also don't want to worry about getting another blender after only a few months of smoothie making.
Will There Be A Guarantee?
This basically means does it have a warranty.
Most blenders come with sort of a warranty from its manufacture. However, the details and length of that warranty vary greatly depending on the blender. Some only last a few months and others last for years. Of course, the more money spent typically dictates the length of the warranty.
But again, if you're going to use a blender on a regular basis, then having a good warranty is a must.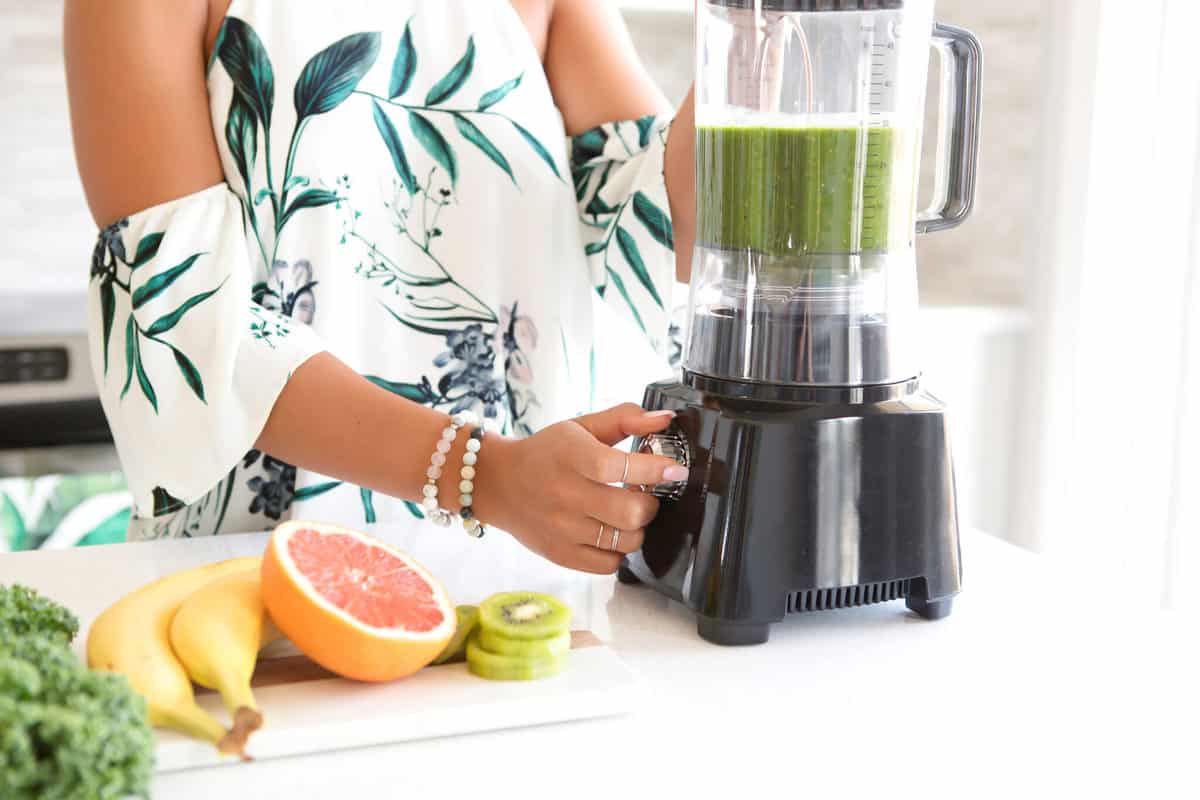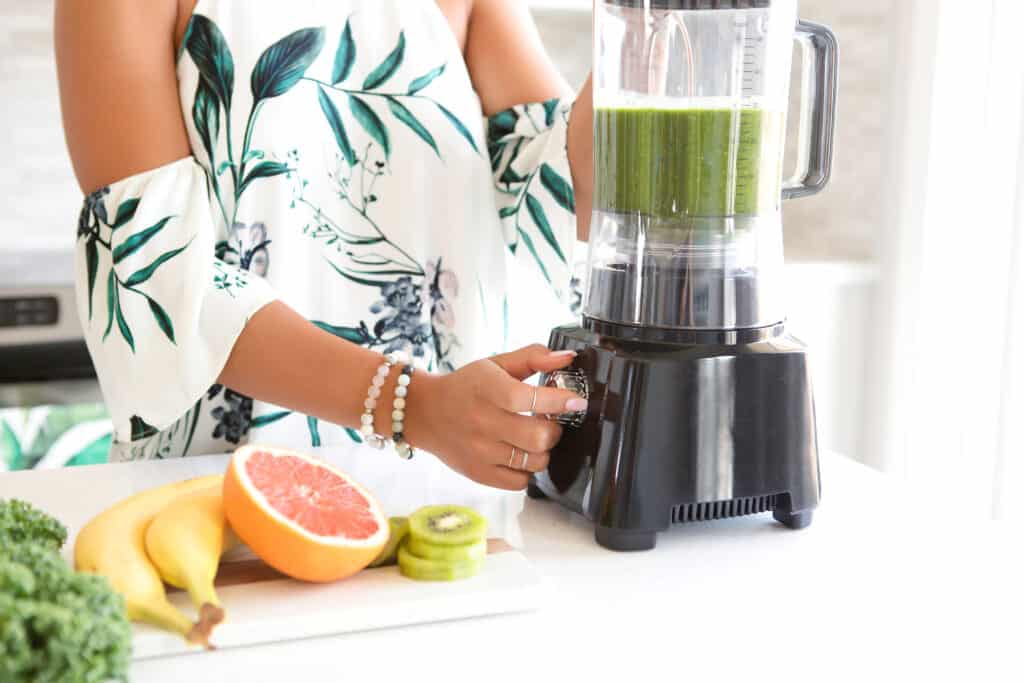 My Experience When Blending Smoothies
When I started drinking smoothies about eight years ago, I had a basic $40 blender that I got from Target, and at the time, that's all I thought I needed.
After using it for maybe 5-7 times, the motor completely stopped. Even before that, the blender would not chop the frozen fruit and blend all the ingredients into a smooth-smoothie as I wanted it to. I was left with chunks of spinach, and it just really wasn't an appetizing smoothie (which didn't motivate me to start drinking these daily.)
Unfortunately, I didn't learn my lesson the first time, so I ended up going through three different $40 blenders before I realized I needed to purchase something with a more powerful motor.
Finally Learned My Lesson
The next smoothie blender that I purchased was a Ninja Professional. For around $99, I consider this blender to be on the medium budget line. This did a 100% better job at crushing and blending frozen fruits and ice for smoothies. It also did a great job blending all of the ingredients together.
The one thing I didn't like about it was the process of cleaning the blender. The blades went up the center of the blender container and I felt it was dangerous, especially when removing them to clean. That's just my opinion.
New Blender Upgrade
After I had my ninja for about a year or so, I got a Vitamix 5200 Standard blender, and this cost just under $450. I actually got this as a gift.
I wanted another blender to leave at my parent's cabin so I didn't have to bring my blender back-and-forth every weekend all summer long. That was about 7 years ago and I've used my Vitamix ever since.
As I said, I make smoothies 5-7 times a week and I've not once had an issue. It's super easy to use, crushes and blends everything perfectly, and it's simple to clean. I can also use it to make soups, sauces, nut butter, and so much more. Not having the blades going up the middle opens up a lot of options!
The Best Blender For Smoothies
When trying to decide what to recommend, I wanted to get a wider perspective on smoothie blenders since I've only really used the Ninja and the Vitamix, so I asked readers in my Facebook group.
Here are the top 3 best smoothie blenders recommended! I've added more of my thoughts about the research for each of these blenders.
Ninja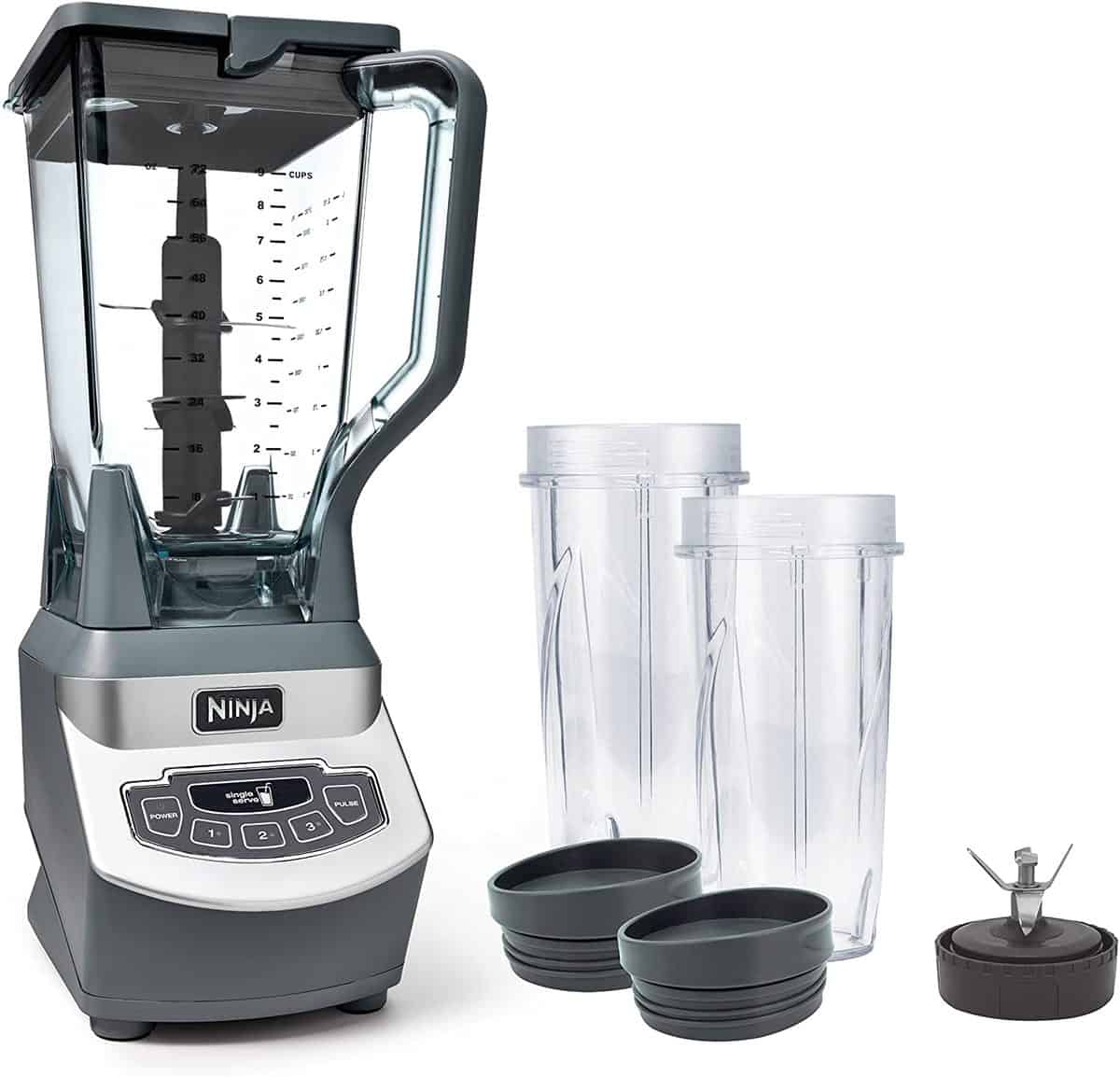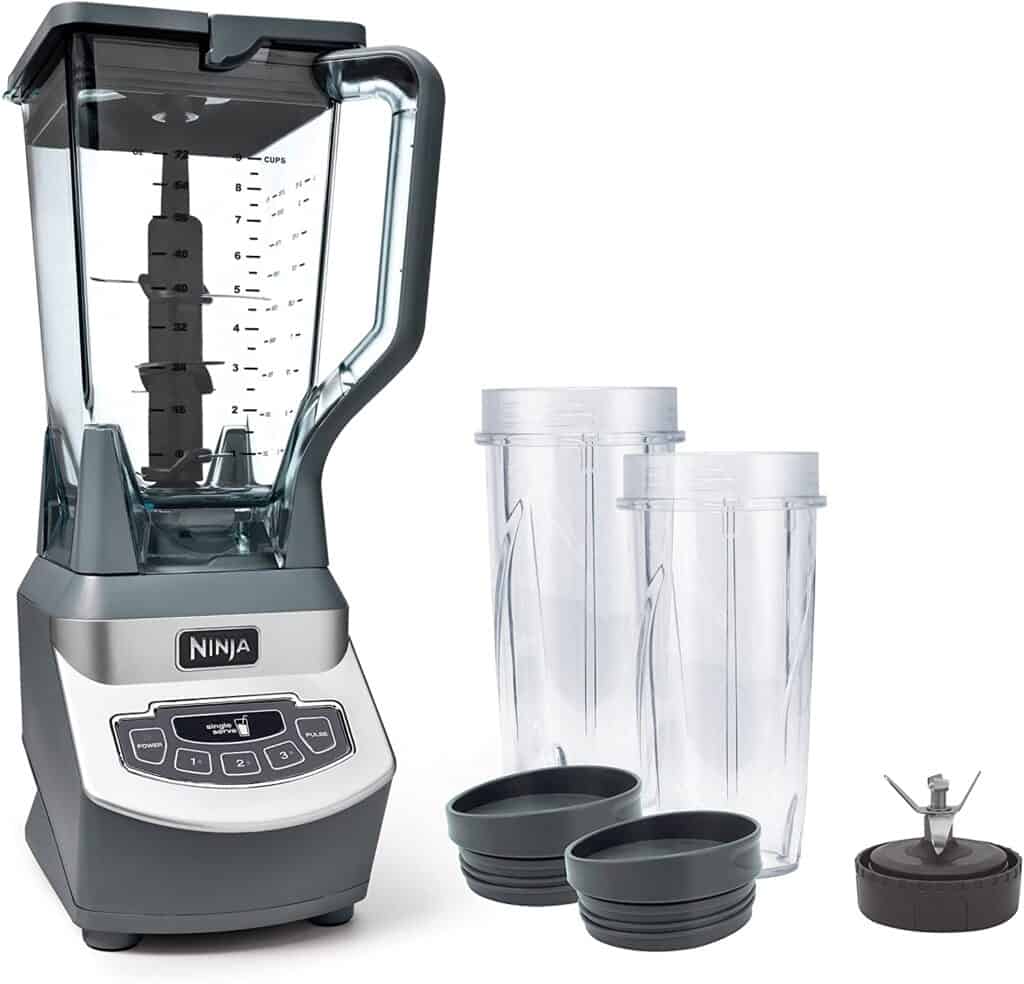 Ninja seems to be the smoothie blender used by most OYS readers.
Worth The Money
In general, the consensus is that Ninja Blenders give the most bang for your money. There are a few to choose from. You can get a complete Ninja Plus Kitchen System that includes a food processor and other extras for just under $200, to a Nutri Ninja Pro which is a smaller personal blender and cost under $60.
Blends Well
Readers commented that the Ninja blended smoothie ingredients and didn't leave any chunks of fruit or spinach. A small complaint was that if you wanted to make a big batch of smoothies, then you'd need to work in batches because it did have some issues with blending large amounts of frozen fruit.
Slightly Hard To Clean Blades
There were also some comments about the blades and cleaning them which was similar to my experience with cleaning them. I don't think this is a huge deal but something to consider.
Owned The Blender For More Than 3 Years
All the readers that commented on their Ninja Blender had it for at least 3 years. Of course, I'm not sure if their crushing frozen fruit 5 times a week in it, but overall it seems like a Ninja Blender will last at least a few years.
1-Year Warranty
The one thing to keep in mind is Ninja Blenders only come with a 1-year limited warranty. So while they may be cheaper than other high power blenders, if it does break after a year, then you're out of luck. Also, this is a limited warranty so normal wear and tear is not covered.
The only thing that's covered is if there is a defect and Ninja is the one that deems that.
Opinion:
Overall, I think Ninja is a good value, especially if you don't have the budget to purchase a more expensive blender. You can purchase a Ninja Blender here!
Vitamix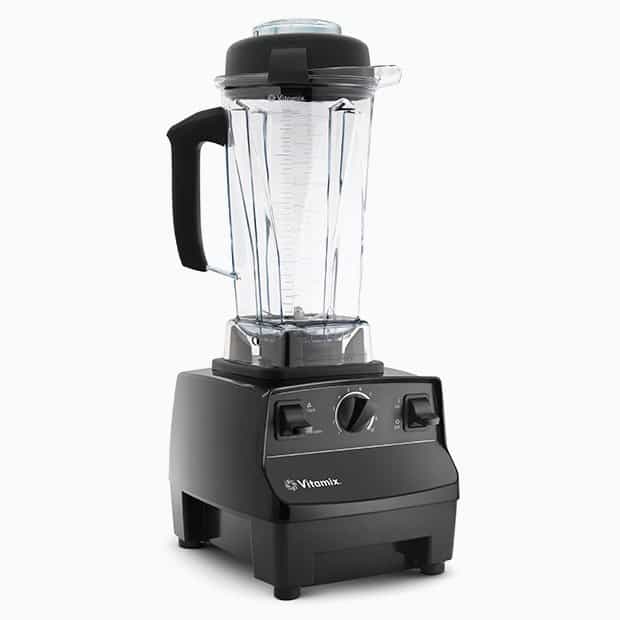 Vitamix came in as a close second as the most recommended blender.
A Great Blender
The things readers loved about the Vitamix is it's a seriously powerful blending machine. You can throw just about any amount of frozen fruit and other ingredients into the blender and it will blend into a delicious smoothie free of chunks.
Owned For More Than 5 Years
Also, all the Vitamix owners have had their Vitamix blenders for 6-7+ years with no issues. So, while they are in a higher price range, you will without a doubt get your money's worth.
More Expensive
The price range for a classic Vitamix blender is $349 – $599. They also have a smart system blender that is more expensive because they offer wireless connectivity and a system of self-detect containers and accessories. I don't see the need for a smart blender but it's an option if that's something you want.
Lots Of Options When It Comes To Containers
The Vitamix e310 and Vitamix 5200 Standard are perfect for making 1-2 smoothies a day. The e310 has a smaller 48-ounce container and the 5200 has a 64-ounce container. If you want the bigger container but don't have the room for a taller container, then consider the Vitamix 7500 which includes a 64-ounce container that has a smaller profile. Basically, it's a shorter fatter version of the 5200 containers. Please note the 7500 is more expensive than the 5200 because of that feature.
7-Year Warranty
Something I think is very important to consider with Vitamix is they offer a FULL 7-year warranty on all their blenders. And, if you want, you can add an extended 3-year warranty for a full 10 years.
Their warranty is a lot more liberal than Ninja. So, if it breaks from simply using it on a regular basis, they will replace parts or the entire machine. Vitamix totally stands behind their product. It's kinda funny, because even though they have this awesome warranty, most people, including myself, never had to use it because these blenders are built to last.
Anyway, this warranty can ease your mind if you're worried about dropping a lot of money on a blender.
Opinion:
I love my Vitamix but I know it was a bit of a splurge and can be really expensive, but I think it's totally worth it. If you are ready to take that step, you can purchase a Vitamix blender here!
Blendtec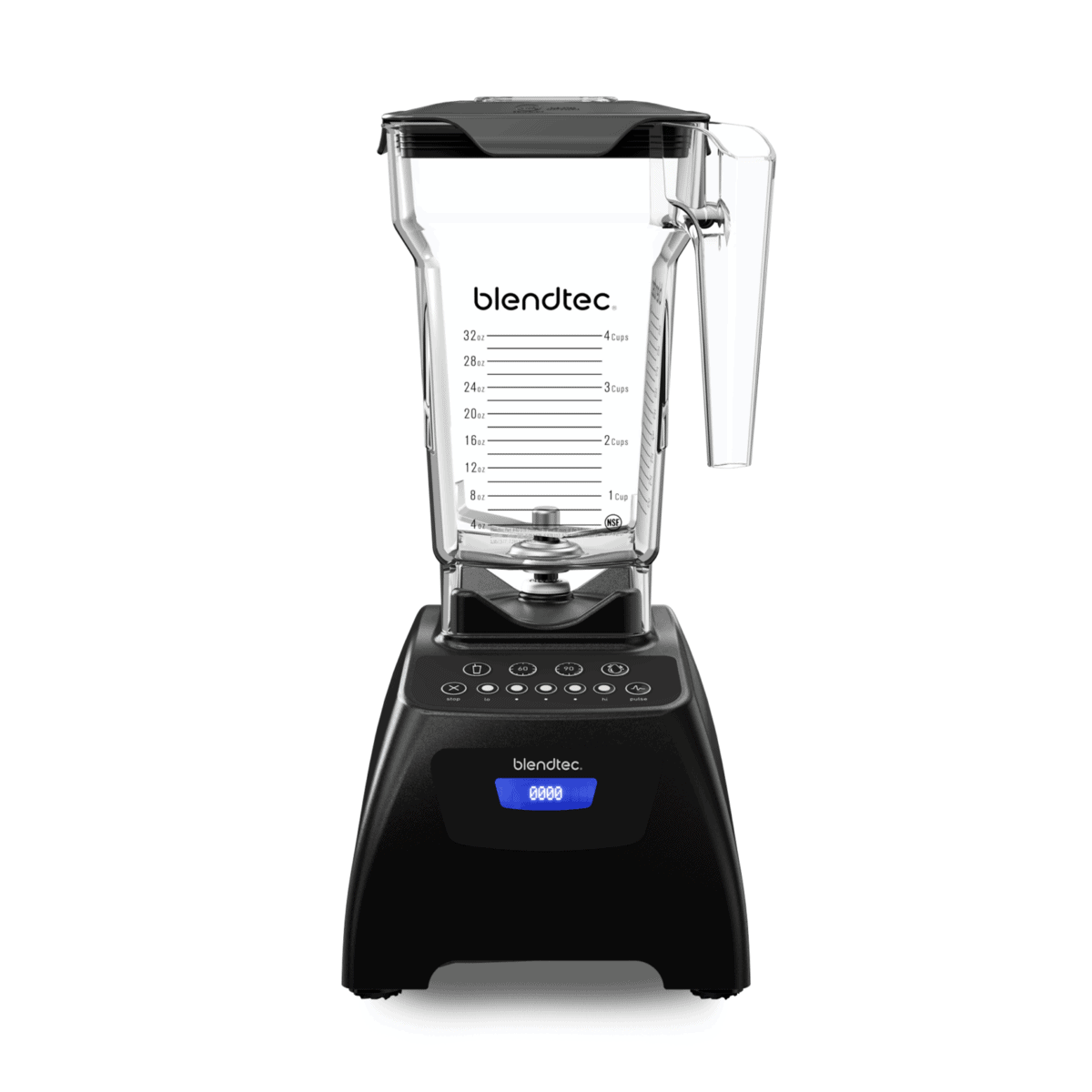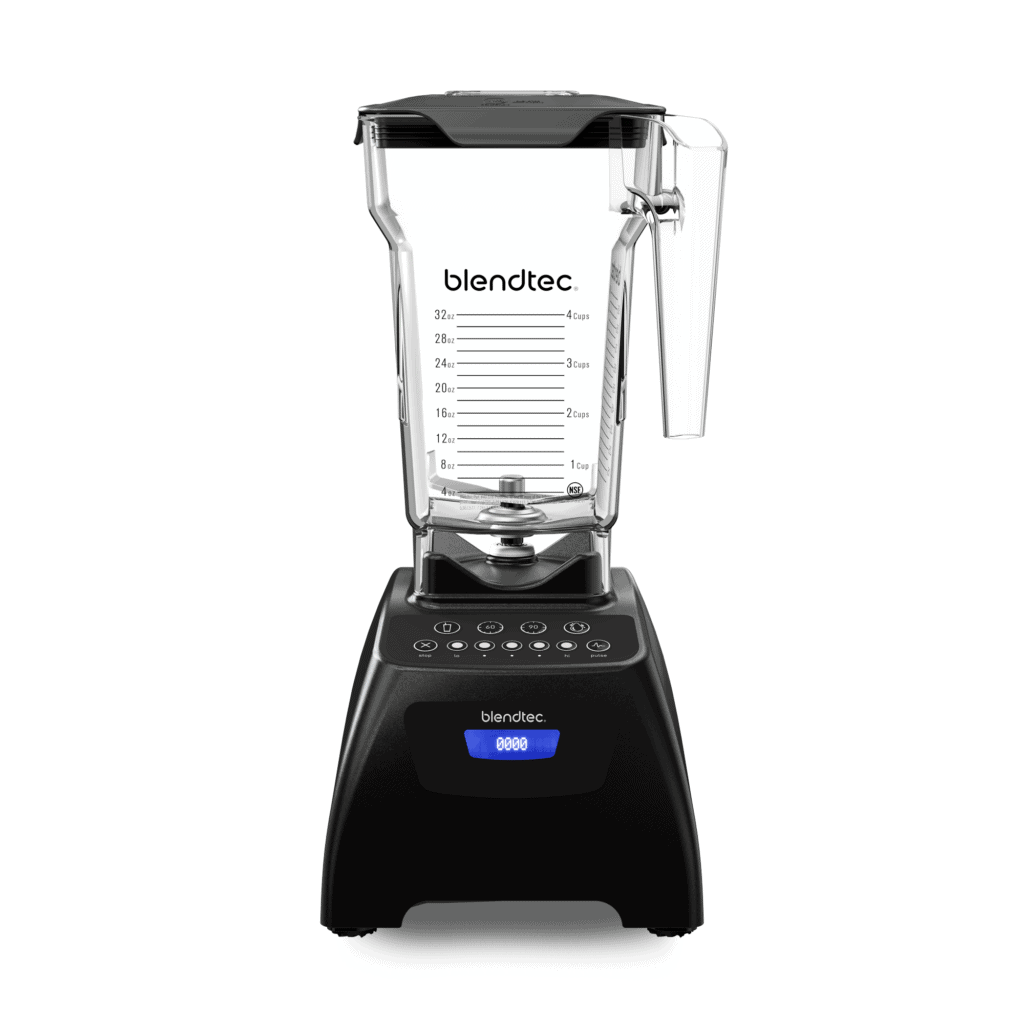 Blendtec is another powerful blender that is a little cheaper than Vitamix.
A Wide Price Range
Depending on the style, you can get a Blendtec Blender between $199 – $379.
Similar To The Vitamix
Organize Yourself Skinny readers that owned a Blendtec loved it. They said it was very powerful and was a great alternative to Vitamix – it offers a strong and powerful blender for less money.
Can Be Very Loud
The only small complaint is that it's loud when it blends. However, all blenders that I've used have been really loud. Fortunately, these high power blenders blend up fast so you only have it on for a minute or so.
Lasts Over 5 Years
Also, everyone that recommended the Blendtec had it for 5-7 years which means it's built to last.
8-Year Warranty
Another way Blendtec rivals against both blenders mentioned above is with their warranty. Most of their blenders come with a full 8-year warranty! How amazing is that?
Please note: Blendtec fit only has a 2-year warranty. So just like Vitamix, they stand by their blenders. I think this is important when it comes to spending a good chunk of money.
Opinion:
While I've never owned a Blendtec, I think this is a very nice blender. I look forward to trying it out in the future. Purchase your Blendtec here!
The Final Result: Best Blender For Smoothies
Based on my experience, I'd recommend the Ninja and Vitamix. Both create creamy smoothies. However, if you have the budget I recommend purchasing a Vitamix because they have a strong motor, a solid construction built to last, and come with a 7-year full warranty that you don't get with the Ninja.
So if you're planning to use this daily for smoothies, consider investing in a high power blender like Vitamix.
I'd love to hear your smoothie blender recommendations. Do you own one of these blenders? Which one do you have and recommend?