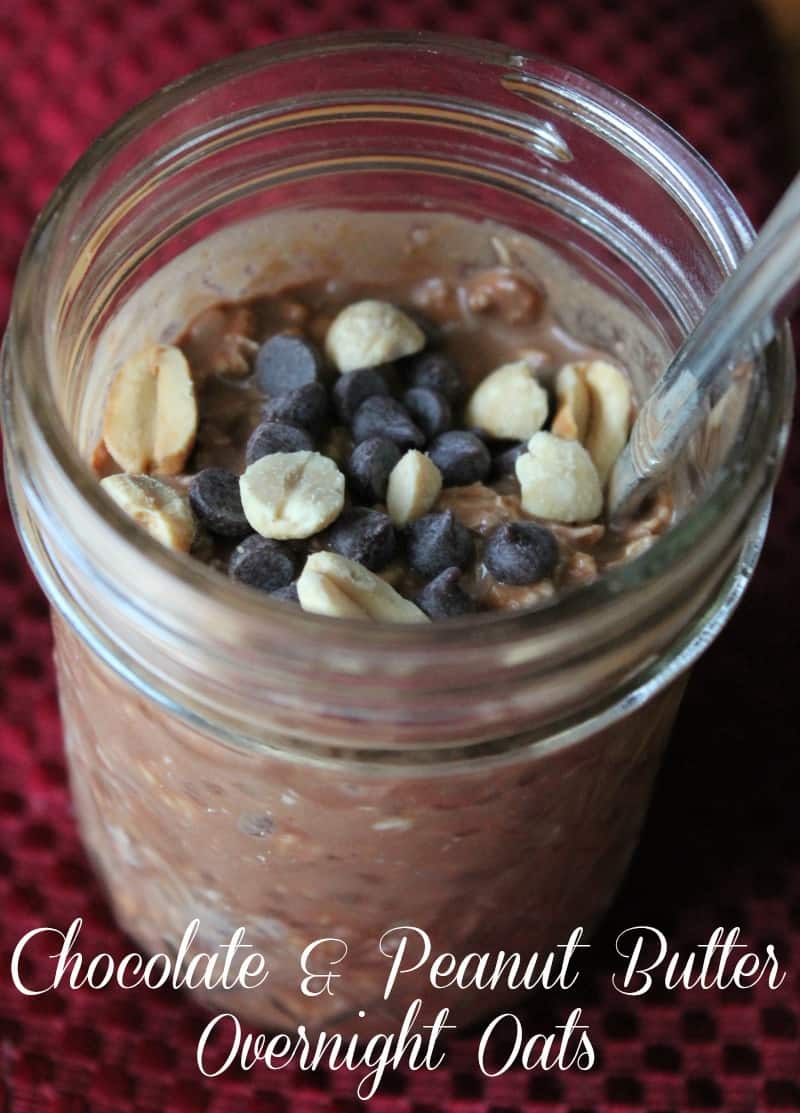 Chocolate and peanut butter. Peanut butter and chocolate. In my opinion, there is no greater flavor combination. Whoever decided to take a bar of chocolate and dip it into peanut butter is seriously a genius and my hero. However, even though I worship this person I also shake my fist at them because these two delicious flavors united, as one, is by far my biggest weakness. As many years as I have been writing this blog and no matter how strong my healthy habits have become I still find it incredibly difficult to walk through the check out line at Target and not grab a package of reese peanut butter cups. I try to be good but once in awhile – because I am human – I cave just like any normal person would do. Just sayin.
Now I know it would be impossible for me to maintain my weight loss and also give into my chocolate peanut butter craving (aka obsession) all the time so I am always looking for healthier alternatives.
OYS writer Danielle (who is also a childhood friend) uses powered peanut butter all the times in recipes. I never tried the stuff but after many readers suggested using it instead of regular peanut butter in my PB Banana Green Smoothie, I decided to give it a try in a new recipe I was dreaming about – Peanut Butter Chocolate Overnight Oats.
I purchased a container of Just Great Stuff Organic Powdered Peanut Butter. It is only 50 calories for 2 tablespoons compared to 200 calories for two tablespoons of regular peanut butter. The directions call for 2 tablespoons per 1 tablespoon of water to make peanut butter. Instead of making the peanut butter and adding it to the recipe I just stirred in 2 tablespoon into the almond milk I used for the recipe. This amount gave the recipe the perfect amount of peanut butter flavor.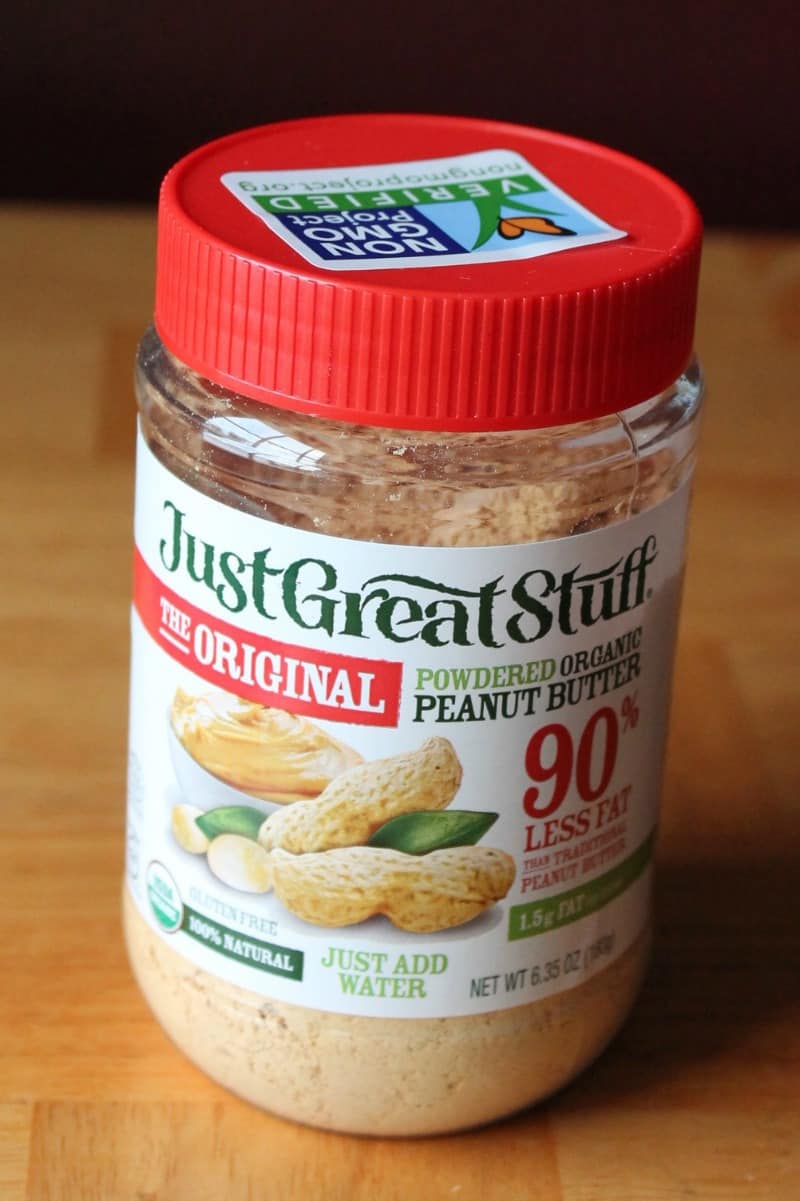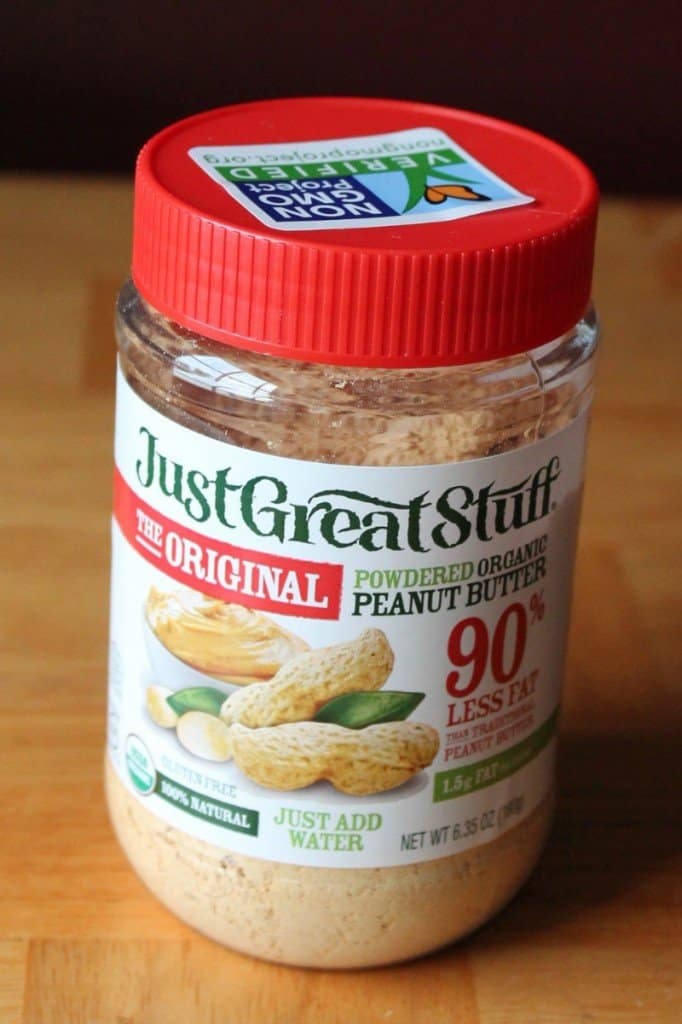 For the chocolate part I used 1 tablespoon of unsweetened cocoa powder. I sweetened it up with 2 teaspoons of pure maple syrup and added 1 teaspoon of mini chocolate chips in the morning.
This Peanut Chocolate Overnight Oats is absolutely delicious. It was almost dessert like with the flavors of peanut butter and chocolate along with a creamy pudding consistency. The crunch from the peanuts and mini chocolate chips just sent this recipe over the top for me. I loved it and can envision it satisfying any chocolate peanut butter craving I might have.
Ingredients
1

pint

size or 8 ounce mason jar

½

cup

unsweetened almond milk

2

tablespoons

peanut butter powder

1

tablespoon

unsweetened cocoa

2

teaspoons

pure maple syrup

¼

teaspoon

pure vanilla extract

½

cup

rolled oats

1

teaspoon

mini chocolate chips

1

teaspoon

unsalted peanuts
Instructions
In the mason jar mix together almond milk, peanut butter powder, and unsweetened cocoa. This takes about 30 seconds or a minute. Then whisk in maple syrup and vanilla.

Stir in rolled oats until all ingredients are combined.

Place lid securely on and store overnight in the refrigerator.

In the morning, give it a stir, and add a little more almond milk to loosen it up and give it the consistency you want. Sprinkle chocolate chips and peanuts on top.

Dig in and enjoy!
Notes
Make ahead instructions
These can be made up to 3 days beforehand
Nutrition
Serving:
1
g
|
Calories:
315
kcal
|
Carbohydrates:
49
g
|
Protein:
16
g
|
Fat:
9
g
|
Fiber:
7
g
|
Sugar:
9
g