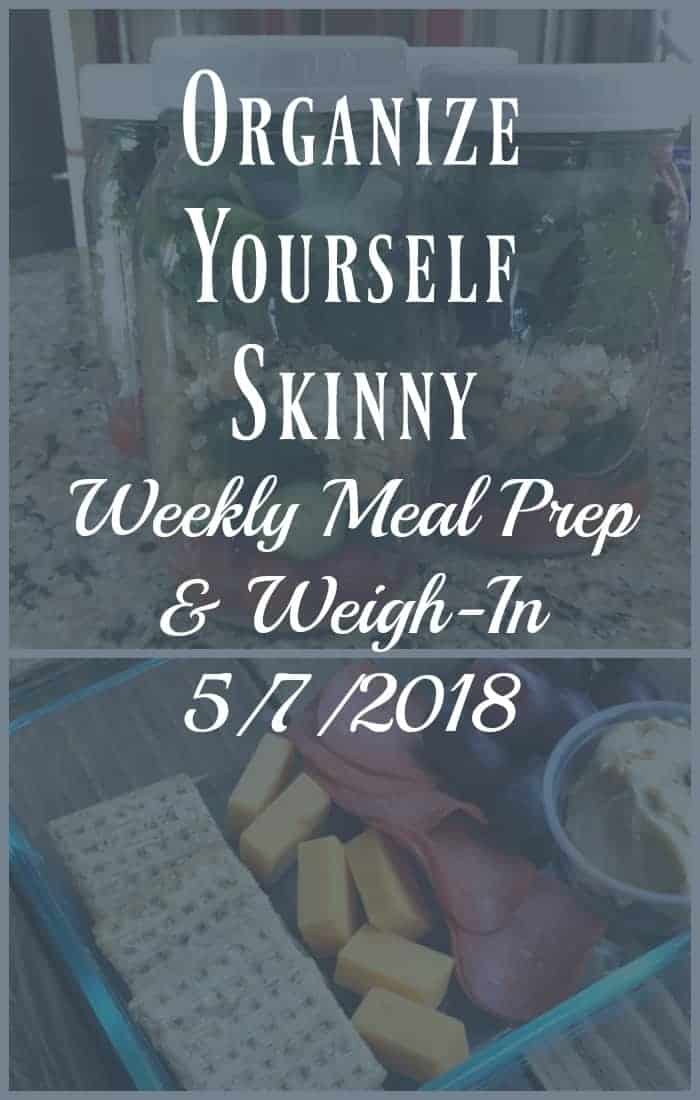 This weekend we got a ton of work done around the house and let me tell you – I'm feeling it today. It's incredible. I exercise regularly and after mulching our yard for just a couple hours I couldn't even walk by bedtime. That was seriously hard work. I felt like I was doing some form of hard-core pilates trying to get all the mulch underneath the bushes. Ha! Sorry for the visual. Mike just kept laughing at me because he's used to manual labor so he didn't even break a sweat. I had sweat pouring off of me. Not to mention I was covered in dirt.
But I will say this – even though I was a sweaty disgusting mess I felt accomplished and proud when we were done. It was awesome to see the fruits of our labor.
Oh and mental note for next year – don't go for a 3-mile run the morning of the day I plan to mulch. Not sure what I was thinking but one of my girlfriends texted me to go running Sunday morning and I was like "sure". Not thinking I was going to be using muscles in my body I didn't even know I had a few hours later.
Needless to say, I was one sore woman this morning. But, I'm proud to say that didn't stop me from sticking with my "never miss a Monday" exercise rule. I didn't go as hard as I usual do but I didn't want to miss so I did a nice easy workout. Chalk that up for a non-scale victory. Of course tomorrow I may not be able to walk but hey at least I stayed disciplined with my exercise goals.
However, I didn't meal prep yesterday and that set me back a day. I guess I could've ordered my groceries, and found time later in the night, but I was physically exhausted. Plus, even though I'd like to think so, I'm no super woman. So, I made the executive decision to meal prep today instead. As you'll see below I got a lot prepped for this week so I'm looking forward to a healthy and productive week.
Before I get to my meal plan let's go over my weigh-in. Remember, I'm on a quest to lose my last 20lbs. It's definitely not an easy one but I'm confident I'll get er done.
Here are my stats this week.
Starting weight (October 2010): 177
First goal weight: 145
Final goal weight: 135lbs
Last week's weight: 152 lbs
Current weight: 152 lbs
Pounds lost: o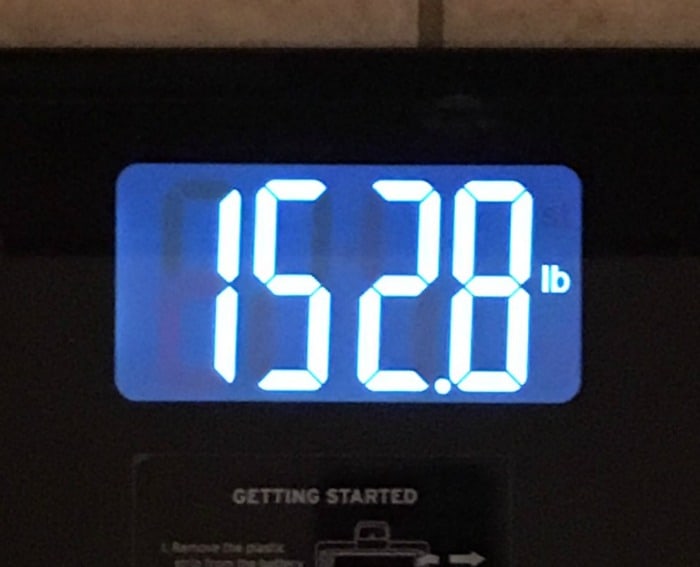 No weight lost this week. Grrrr. I'm not going to lie, it's frustrating to see the scale stay the same. I exercise 5 times last week AND went for a bonus run on Sunday AND mulched (which I'm considering a workout) and still no movement on the scale. That's a huge bummer. But my issue is with the little bites – in fact, that's always been my issue so you'd think I'd have it under control by now. Nope, unfortunately I'm human and still struggle just like everyone else.
This week my goal is to get back to ninja tracking. When I first started on my weight loss journey I tracked everything. Staying strict with every bite and lick helped me see my first 20lb weight loss. I need that structure again because "eyeballing" it isn't cutting it.
I also plan to stay on my Monday – Friday workout schedule. For me, it's much easier to get my exercise in during the week and then use the weekends as a bonus workout if I get a chance to exercise.
So the journey to a 20lb loss continues…
Before I get to my meal plan let's go over our OYS question of the week.
Remember if you have a question you'd like me to answer either send it to me via email tammy@organizeyourselfskinny.com or post it in our OYS Facebook group using hashtag #OYSquestions.
We're traveling next week. What snacks can I bring that won't derail my weight loss efforts?
I bring healthy snacks and water in the car with me even if we're just driving around. So I totally understand wanting to have food available if you're going on a car trip. First, you want to make sure to get a medium size cooler. One that can fit in the backseat and be easily accessible. I have a basic Igloo one from Walmart I think I got for less than $20 bucks. You also want to have ice packs. I know this is basic but I never assume everyone knows to have these things because there was a time I didn't.
Second, you want to have water available. This is huge for me because my kids are always thirsty and I refuse to stop (and pay) for 1 bottled water. So, I make sure to have a case of water at all times in my car. Also, sometimes you're thirsty instead of hungry so reach for water if you feel you're snacking too much.
Third, have protein-heavy snacks. Preferably, without a lot of salt because of the thirsty issue I just mentioned. Protein-filled snacks will keep you full and satisfied. Personally, I like cheese sticks, hard-boiled eggs, almonds, peanut butter and apples, Siggi's yogurt, hummus and veggies, and snacks along those lines.
I also love these no-bread roll-ups:
Ham, Swiss, and Spinach roll-up
Last, here's a post I put together with my favorite travel snacks.
Okay let's get to my meal plan.
Breakfast
Super Greens and Chicken Sausage Egg Bake
Meal prep tips
I made this egg bake today. After it was cooked, and cooled, I cut it into portions and store in the refrigerator.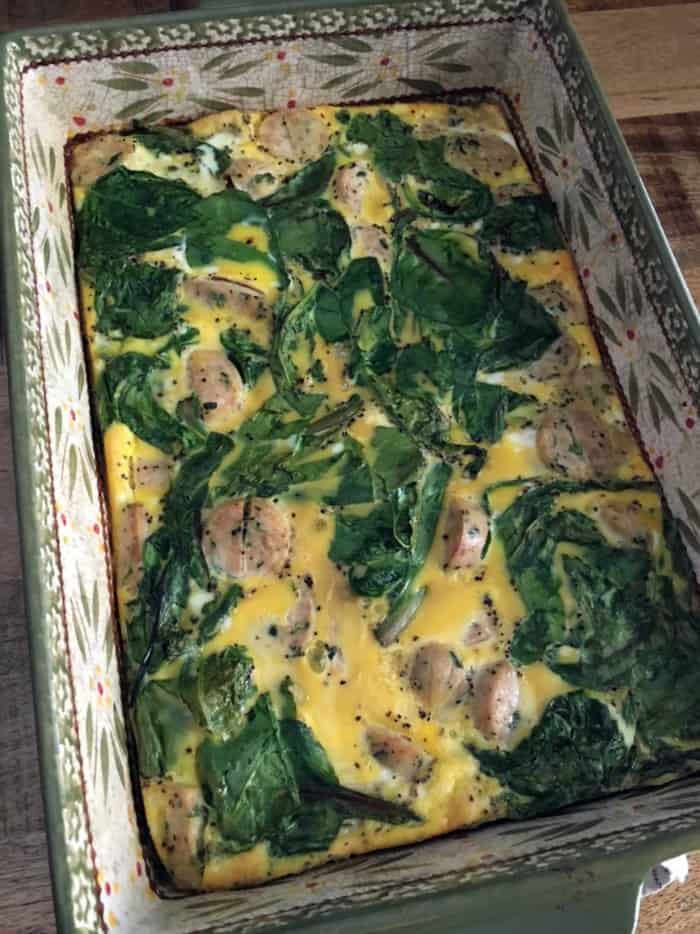 Lunch
Quinoa, feta, and chickpea Mason Jar Salad – this is simple recipe I put together with my favorite ingredients. You can see how to layer mason jar salads in this mason jar salad tutorial.
I also put together cobb-like salads for Mike. They are definitely heartier than mine but he's a hard-working man and needs it.
Meal prep tips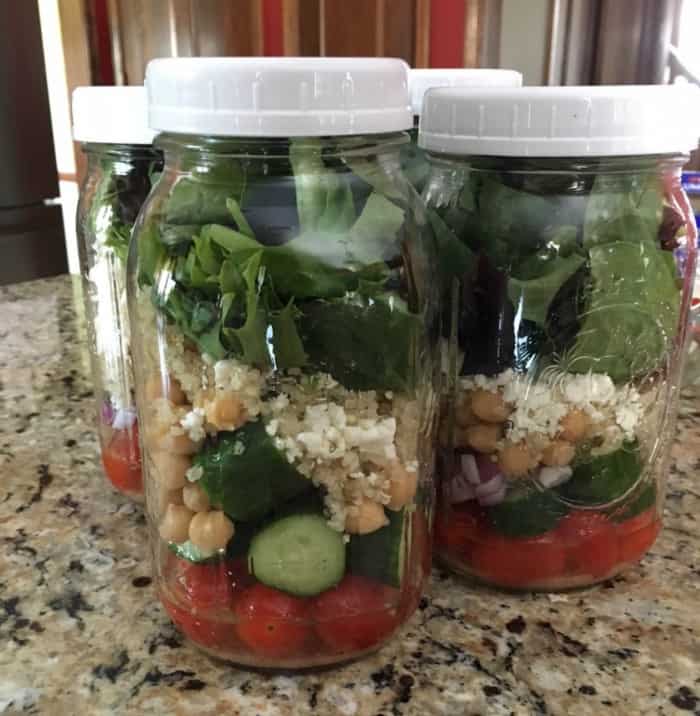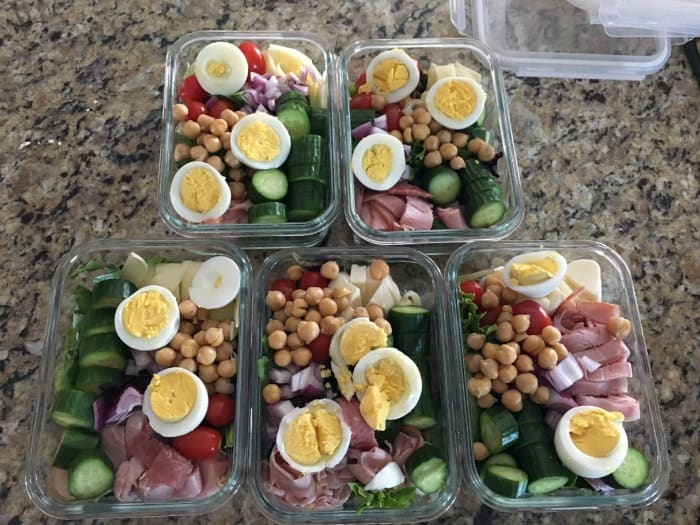 Snacks
Cheese and Cracker Protein Snack Box – new meal prep idea
Meal prep tips
I put these together today.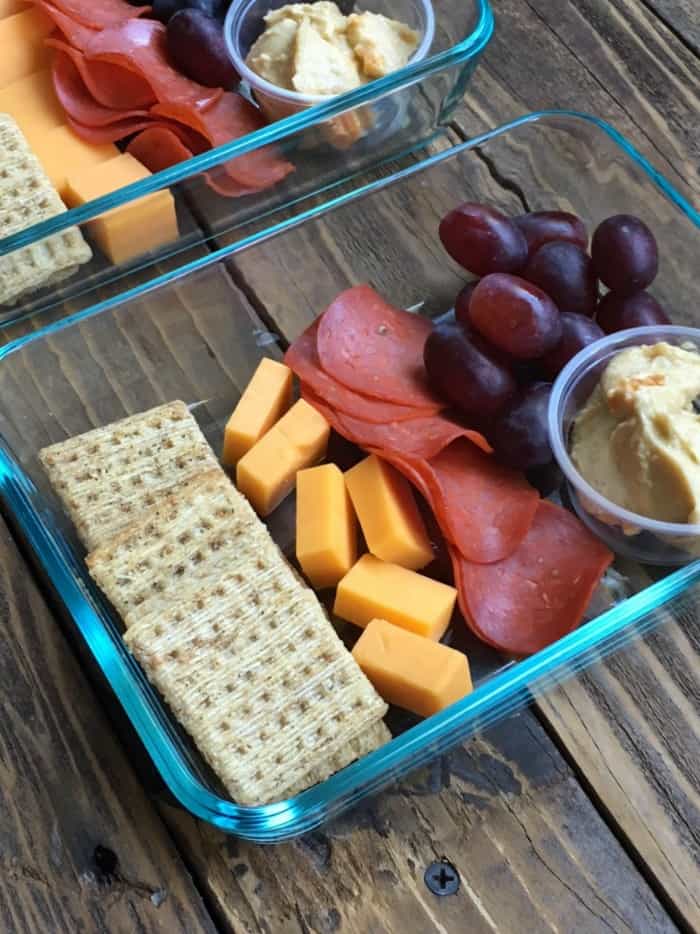 Dinner
Beef and Bean Burritos
Asiago Chicken with Sweet Potatoes and Roasted Broccoli
Meal prep tips
I made the taco meat today for the burritos and pizza.
Meatballs were made today and will go into the slow cooker tomorrow to finish cooking for the subs.
Chicken and broccoli will be made the night we eat it. Sweet potatoes were made today in the slow cooker.
I made the buffalo chicken last week. Used the leftovers to put together a Buffalo Macaroni and Cheese today. After I put got all the ingredients together I placed it in the refrigerator. Will cook it on Wednesday when we eat it.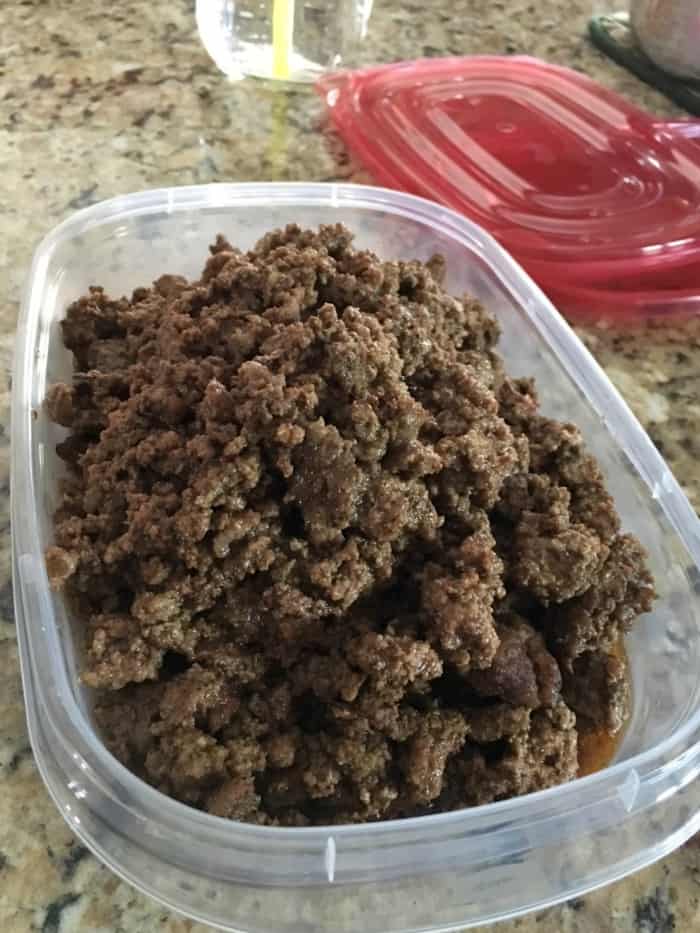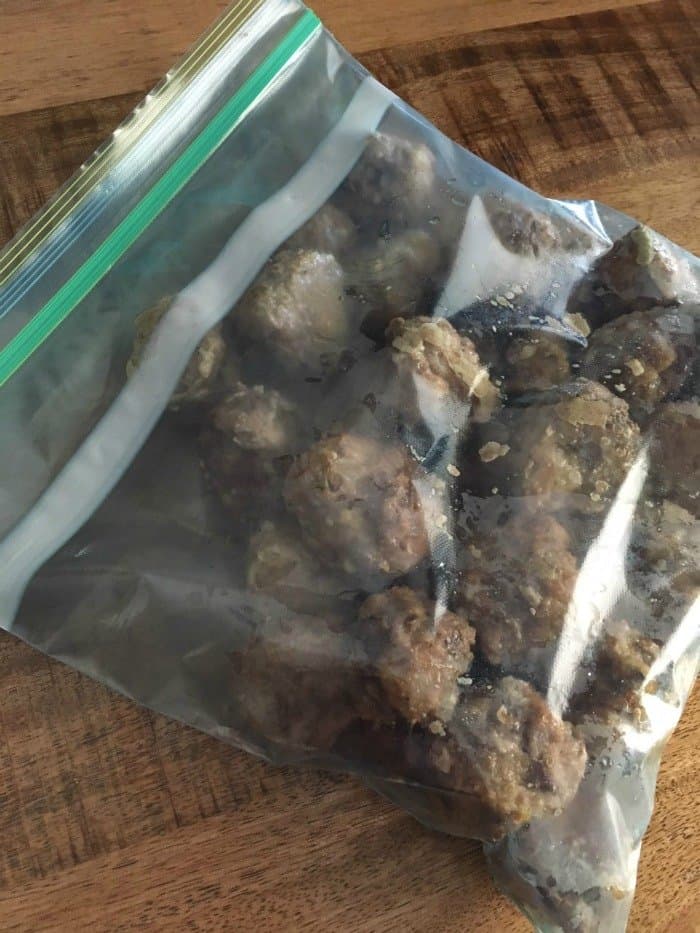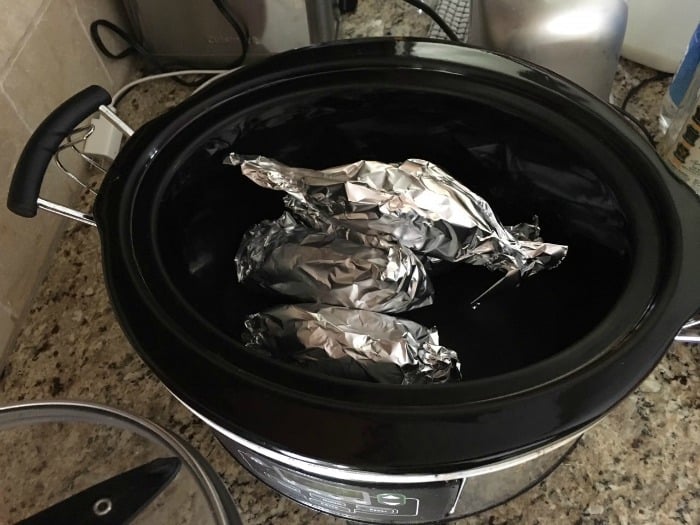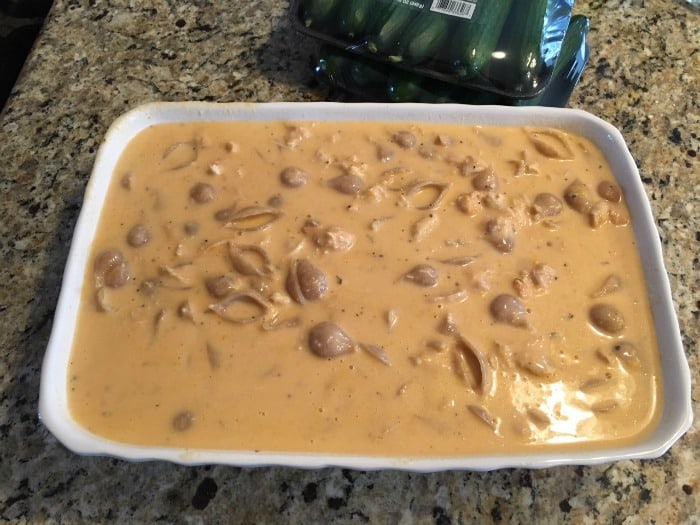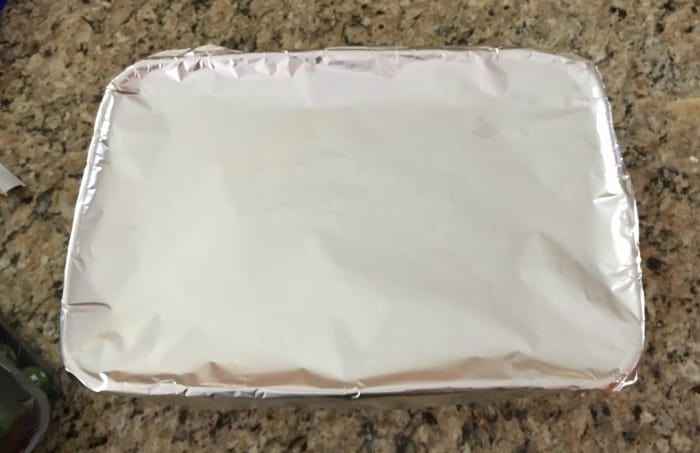 That's my meal plan and prep for the week. What's on your meal plan?
Here are some other resources that'll help get healthy food on the table during the week.