Hey there! Well here we are again, at my weekly meal prep and weigh in post! Before I jump into what I'm eating for the week, and how much I weigh, I just want to let you know that enrollment is open for the Organize Yourself Skinny ecourse. Actually, enrollment closes tonight at 11:59 Pacific time so if you've missed the other enrollment periods then now's your time to get on board.
Right now I'm offering the Organize Yourself Skinny ecourse at 50%. Soooo….after discount you get the entire ecourse, all the bonuses, AND access to the private Facebook group for only $63. Use code LASTCHANCE at check out. You can read more about and purchase the ecourse here.
Here's what's included:
Here's what's included with the Organize Yourself Skinny ecourse:
8 content-rich modules (25 video-based lessons) walking you step-by-step through everything I know about building a healthier lifestyle. These lesson are self-paced, do them on your own time. There's also pdf printable handouts and action-based worksheets with each lesson. You can view a free preview of a lesson here. Just scroll own to the module section and click on the free preview icon.
PDF copy of the 67-page Organize Yourself Skinny e-book.
Bonus "Getting Started" Checklist to get you moving on the strategies right away.
Bonus 5-week make-ahead meal plan complete with recipes, nutritional information, and make-ahead instructions.
Bonus 5-week "getting started" exercise plan
Bonus list of additional make-ahead recipes
Bonus Mason Jar Salad Tutorial and ecookbook
Bonus Green Smoothie Tutorial and ecookbook
Bonus Overnight Oats ecookbook
Bonus weekly to-do list and goal-setting sheet.
And my favorite bonus! Access to the private Facebook Group created exclusively for students of the Organize Yourself Skinny ecourse. In this group I do a weekly live chat to answer questions along with providing motivation and mentoring every step of the way. You don't have to go through this alone! This group will provide an amazing support system as you move through your weight loss journey.
Access to past Facebook Live coaching chats.
Last, you have free lifetime access to all Organize Yourself Skinny ecourse updates. I create new stuff all the time! You get access to it all.
You can view all of the modules and lessons here. Remember to use code LASTCHANCE to get the 50% off discount.
Here's just a quick glimpse inside the Organize Yourself Skinny ecourse just in case you're not familiar with ecourses.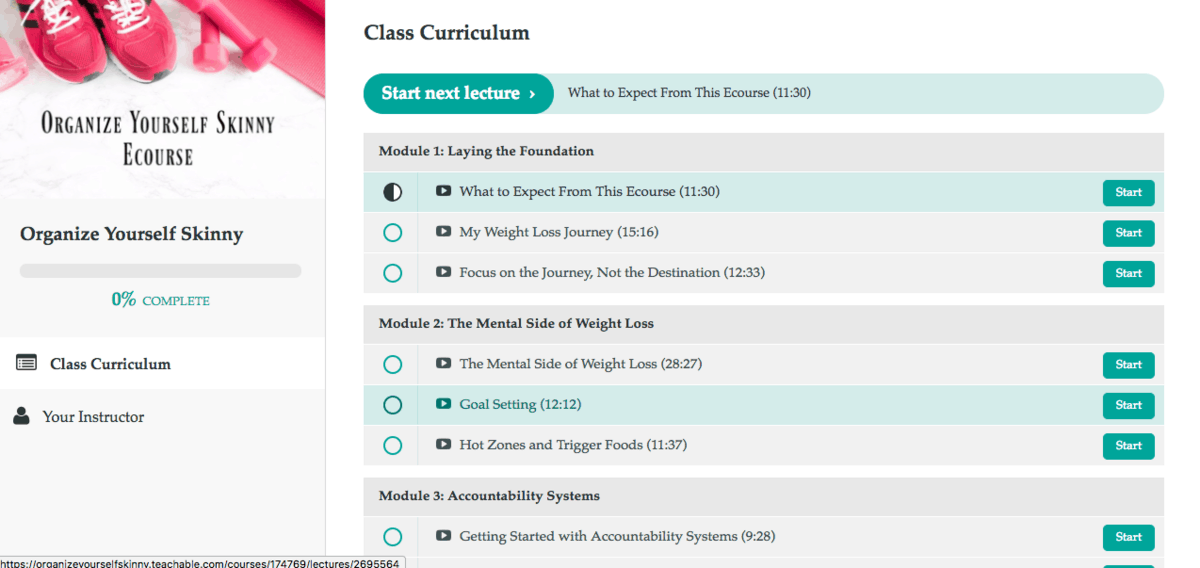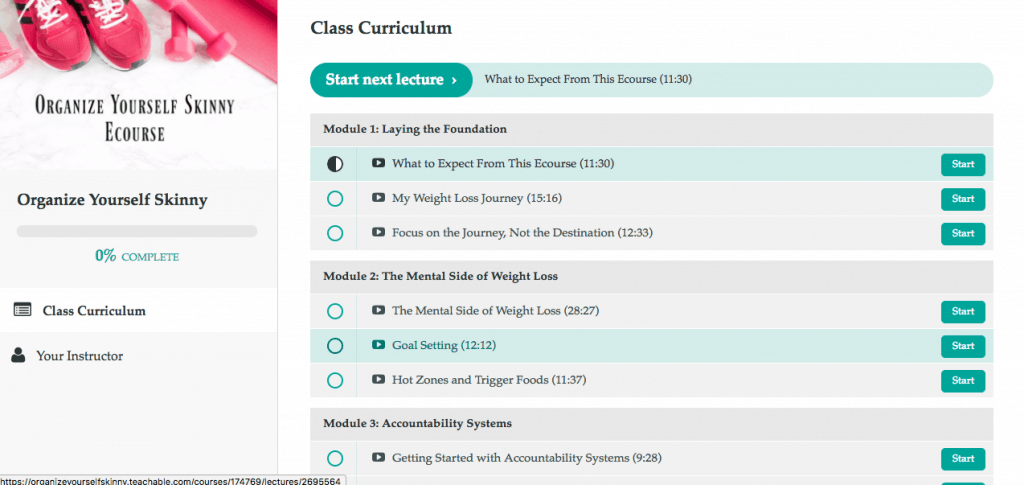 I organized all the topics into modules and lessons. Currently, there are 8 modules and 25 lessons. However, I'm adding additional lessons to the ecourse so you can expect to see more in the upcoming weeks.
After you purchase the Organize Yourself Skinny ecourse you'll have instant access to all of the modules, lessons, bonuses, and past live Facebook coaching chats.
All 8 modules and 25 lessons are organized in order for you to watch and listen too.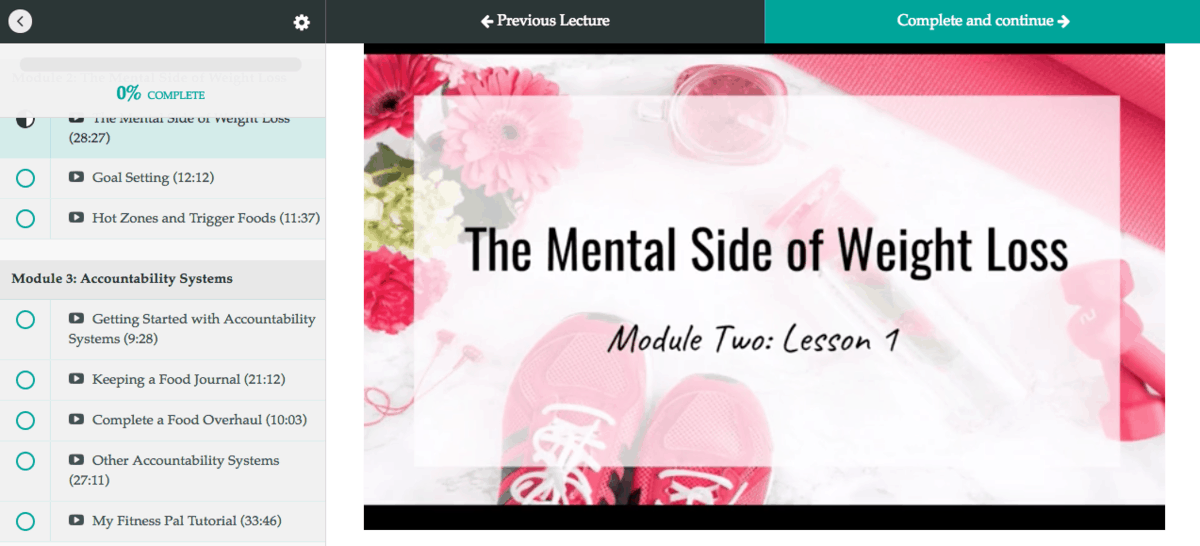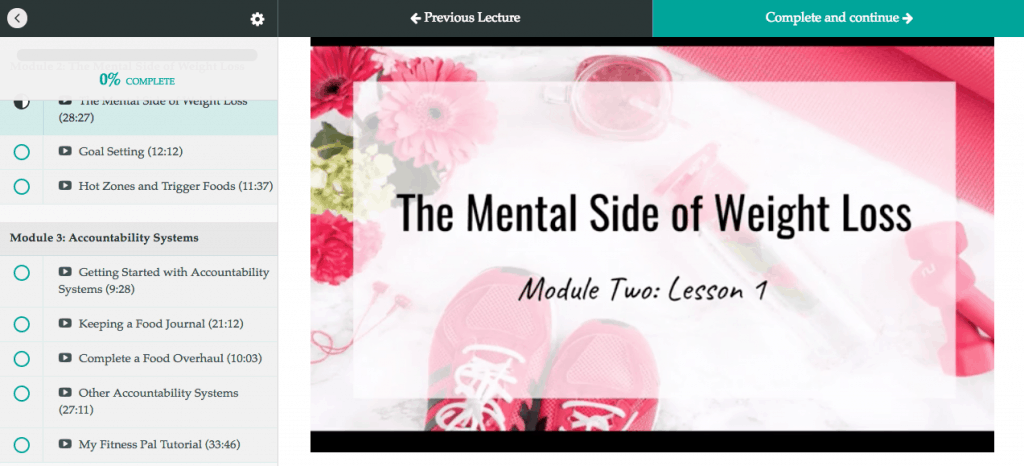 After you click on a lesson, the presentation will start. You can start and stop as you wish. Also, you can skip around lessons or follow the order in which they're laid out – it's totally up to you.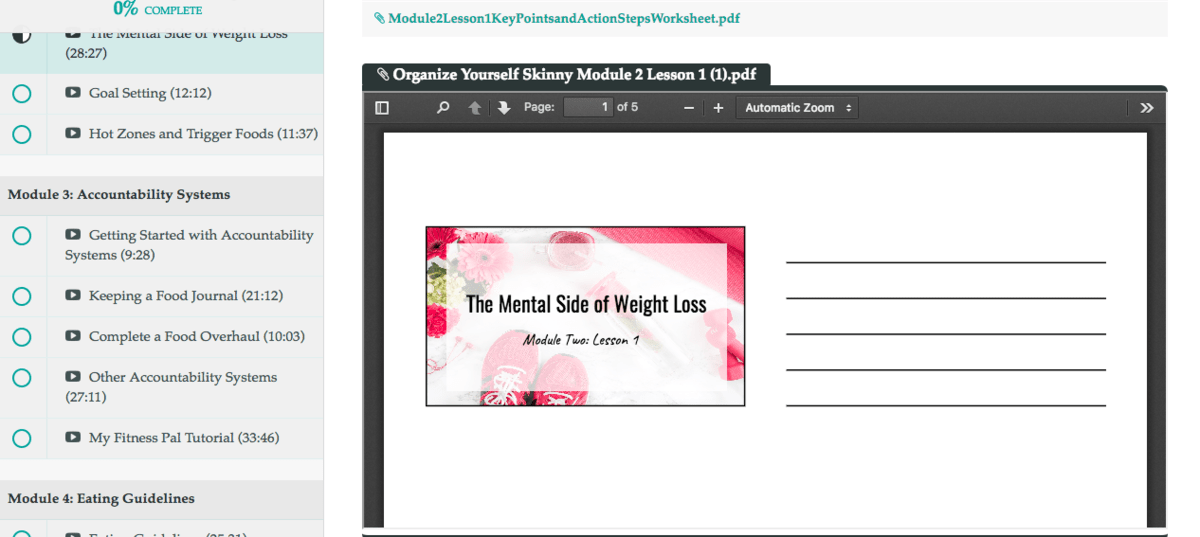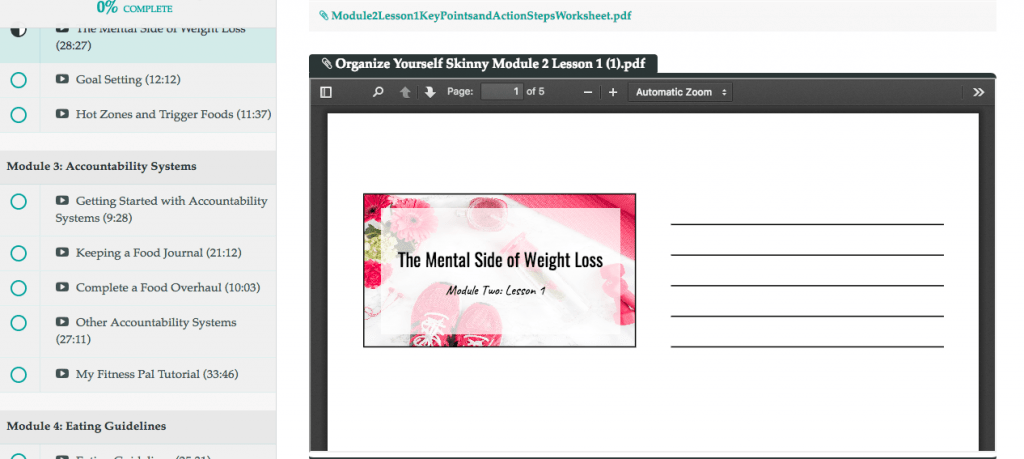 If you want to print out the presentation you can do so below the video. Students like to use this handout to take notes.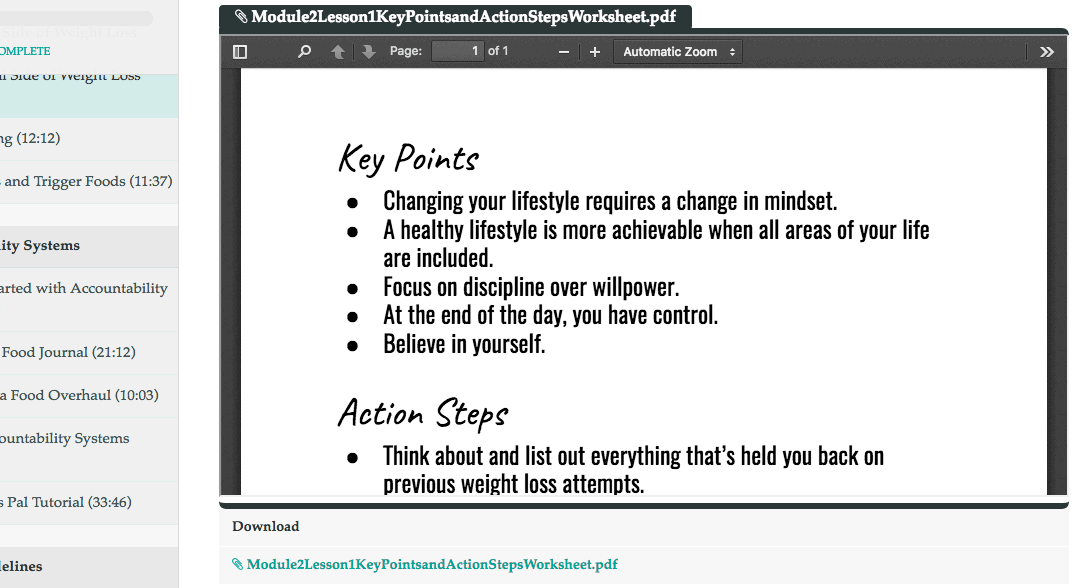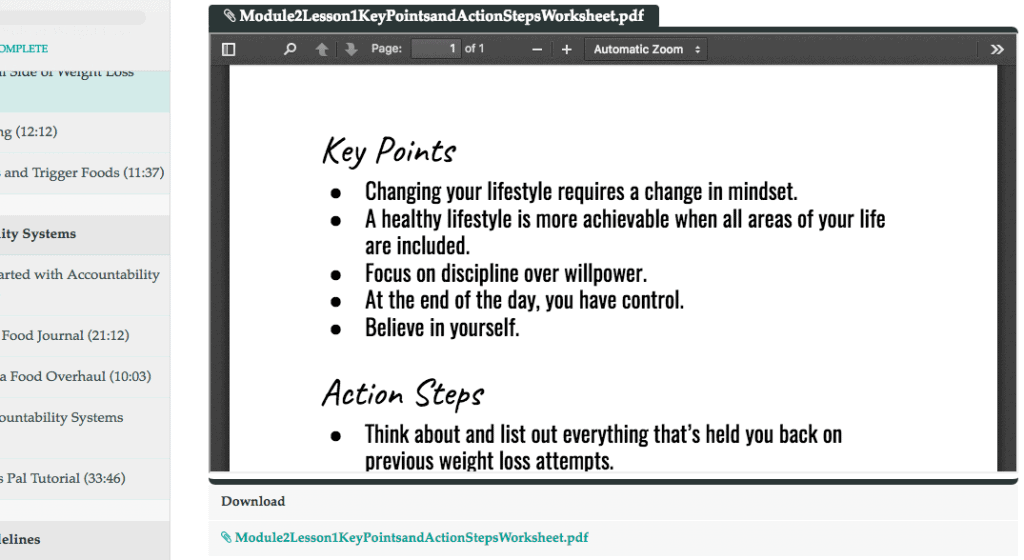 You'll also find action step worksheets that can be printed out.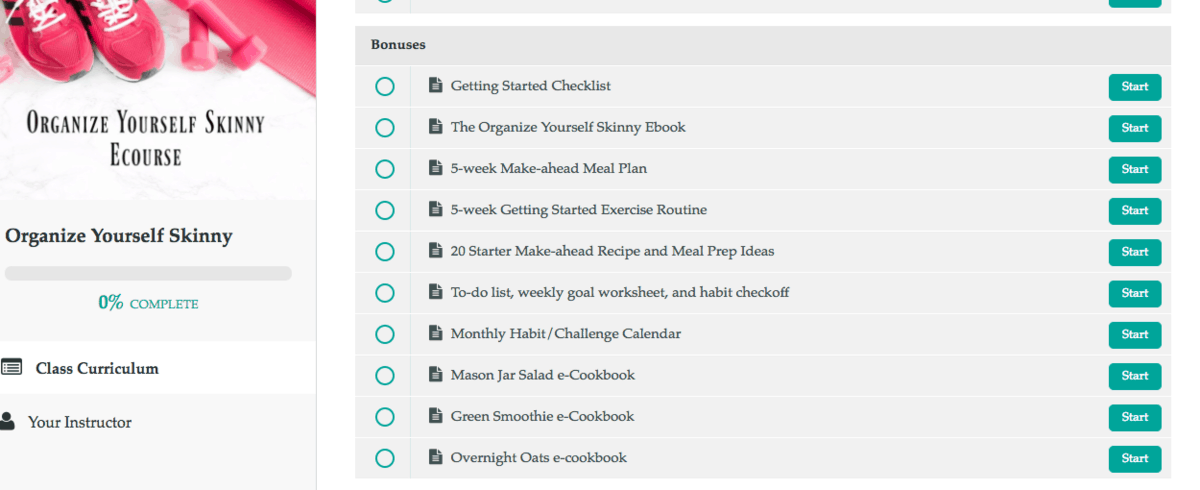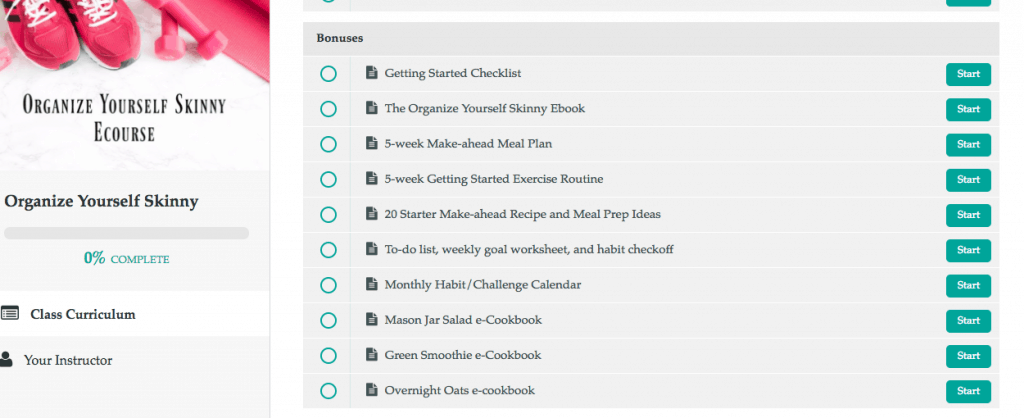 As you scroll past the lessons you'll find all the bonuses along with past FB live coaching chats. All of the bonuses can be printed out if you like.
As you can see all of the information is organized in an easy to follow format. Also, like I said, I'm adding lessons, bonuses, and live coaching chats to the ecourse all the time.
One more thing about the ecourse itself. If you have an iPhone you can access the entire ecourse through the Teachable app. Just download the app and log in using the information used to sign up for the ecourse. This means you can listen to me talk while you run on the treadmill! Haha! Now that's a bonus!
Okay, let's get to my weigh-in.
Here are my current stats…
Starting weight: 177 (October 2010)
First goal weight: 145lbs
Final goal weight: 135 lbs
Last weeks weight: 155
Current weight: 156
Pounds lost: +1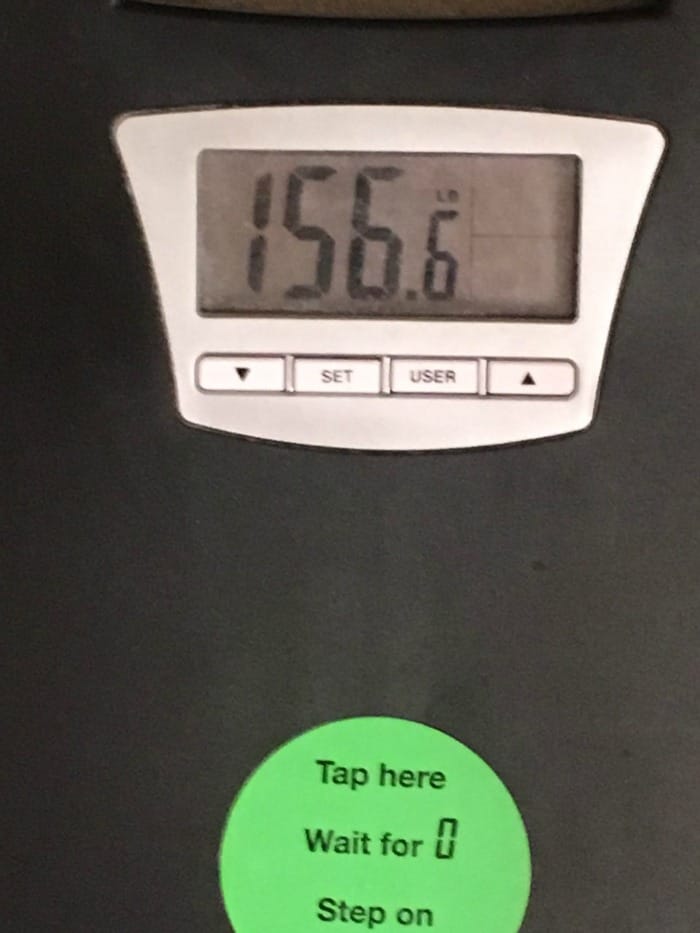 Well this week I gained a pound. Even though I didn't lose I can't say I'm disappointed. I ran, and did toning exercises, 4 times last week. I also drank a ton of water and enjoyed a mason jar salad every day for lunch. I felt very comfortable in my clothes and didn't really "feel" like I was off track.
Looking back over my week my issue at this point is keeping weekends under control. I wouldn't say I go hog-wild come Friday night but I'm definitely not as strict as I am during the week – and it shows on the scale. My goal is to stay on track Friday night through Sunday. It truly is amazing how a few slip ups can throw a wrench into my spokes.
Another thing I'm really pumped about is I took 4-5 hours last Monday to stock my freezer with dinners. This took effort, and was I was exhausted afterwards, but it's soooo worth it. I can't even tell you the stress it takes off knowing I have dinners ready to eat in the freezer.
Here are some pictures.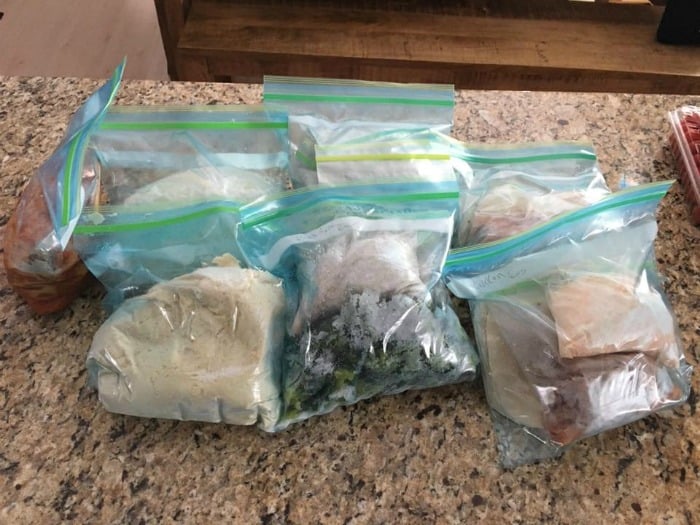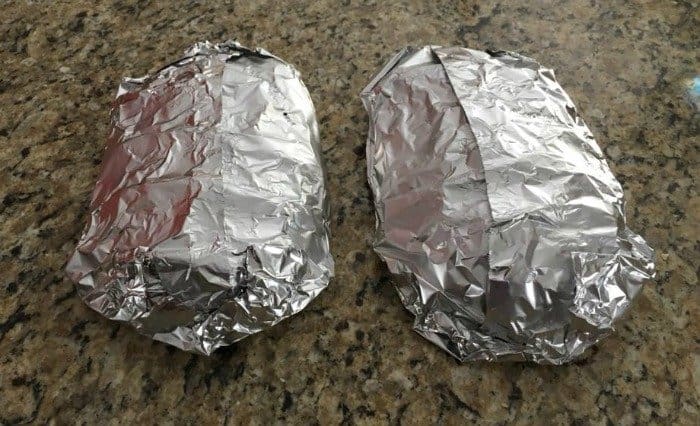 Here are the links to the recipes:
2 Turkey Bacon Cheeseburger Meatloaves
1 Chicken Sausage and Tortellini Kit
2 Chicken and Rice Skillet Kits
1 Slow Cooker Meatball Subs kit
2 Taco Kits
2 Chicken Quesadilla kits using Slow Cooker Salsa chicken
1 Chicken, broccoli and rice kit – I used this recipe but with brown rice instead
Now I didn't cook all these meals completely ahead of time, I cooked some of the ingredients and put each recipe together as a kit for the freezer. This way when I'm ready to cook I have all the ingredients ready, this makes the recipe come together quickly.
Here's what I did:
I prepared both meatloaves ahead of time – I did not cook them. After I formed the loaf I place it on plastic wrap on a plate. I stuck it in the freezer for a couple hours and then I wrapped it tightly with the plastic wrap and then foil.
For the sausage, tortellini, and broccoli I cooked the sausage ahead of time and blanched the broccoli. The tortellini I will cook the night we eat it and then finish the recipe.
For the sausage and rice kits I slice the sausage ahead of time and cooked the rice. Cooking the rice ahead of time saves a HUGE amount of time the night I want to make this. Here's a tutorial I put together on cooking and freezing rice ahead of time.
For the meatball sub kits I browned the meatballs in the oven and then placed them in a plastic bag with sauce. I also froze a bag of mozzarella cheese and rolls with it.
I made 3 batches of pizza dough in my bread machine and then froze it will sauce, cheese, and pepperoni.
I made 2 pounds of taco meat and frozen in seperate containers along with a bag of taco cheese.
I made a batch of Salsa Chicken in the slow cooker and then separated the meat into two bags with cheese and tortillas to have for quesadillas later in the month.
For the chicken, broccoli and rice kit I poached 2 chicken breasts and then chopped them up. I blanched the broccoli and cooked the rice in advance. Then I placed all the ingredients into a freezer bag. I just need to make the sauce the night we eat.
The only thing I need to do is remember to take dinners out the night before to give the food time to thaw in the refrigerator.
Here's my meal plan.
Breakfast
2 eggs and 2 pieces of Eziekel bread with 1 tablespoon I Can't Believe It's Not Butter
Make ahead tips
I'll make this the mornings I eat it. However, in the future I'm going to make an egg bake on Sunday to keep breakfast easy during the week.
Mid-morning snack
Apple and 1 tablespoon almond butter
Lunch
Smoked Turkey, Chickpea, and Sun-dried Tomato Mason Jar Salad
Make-ahead tips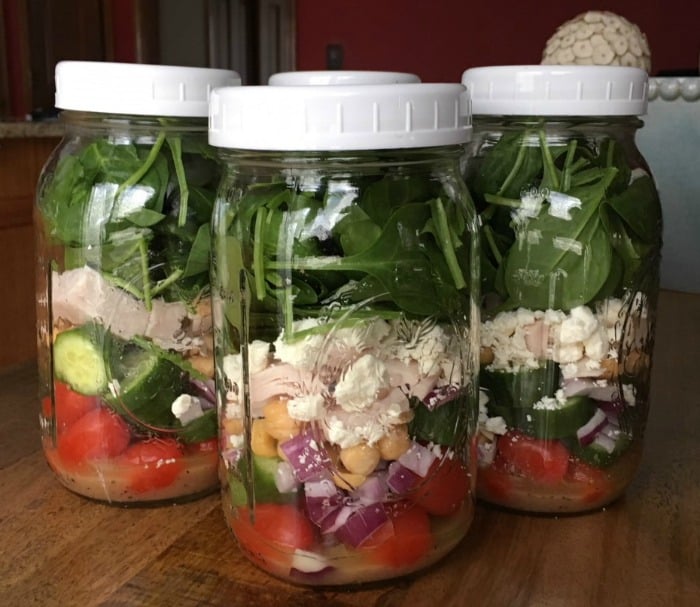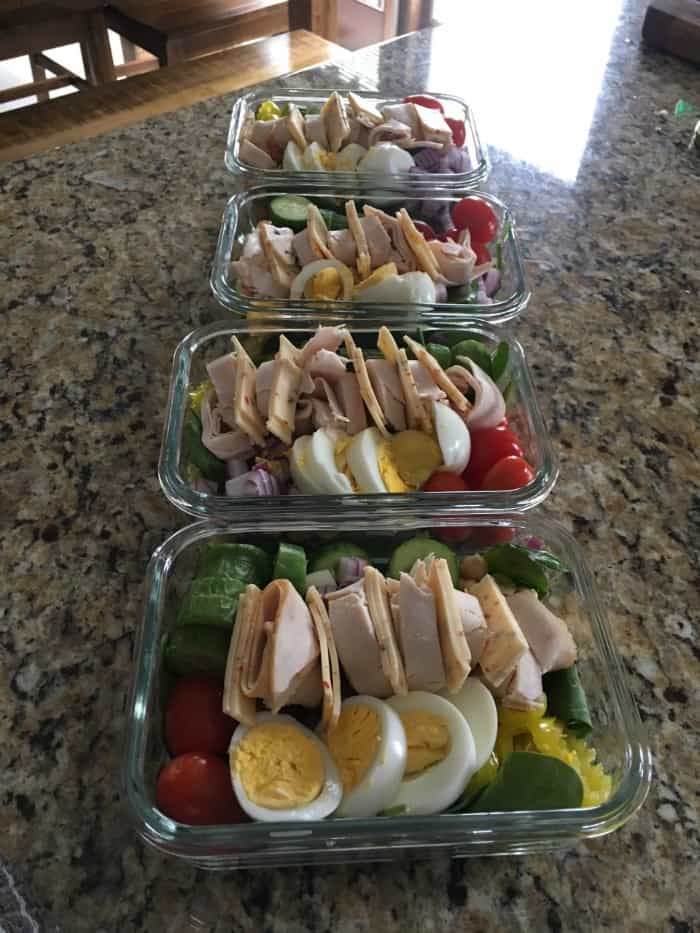 I also made these Cobb Salads using different meal prep containers for my boyfriend. He keeps a bottle of dressing at work. These containers are awesome, especially if you don't want to use mason jars. They fit perfectly in his Stanley lunchbox.
Mid-afternoon snack
Almonds
or
Cheese stick
Make-ahead tips
I purchase a big bag of raw almonds from BJ's wholesale and then portioned into smaller 1/4 cup bags.
Dinner
These past 2 weeks I've been testing out the organic meal delivery service Green Chef. Just like with all my recipes I prepare the food ahead of time, if possible. This week I'm finishing up 2 of the Green Chef recipes – Salmon with couscous and Chicken stuffed with lives and feta.
I've tried other meal delivery services, you can see my reviews here: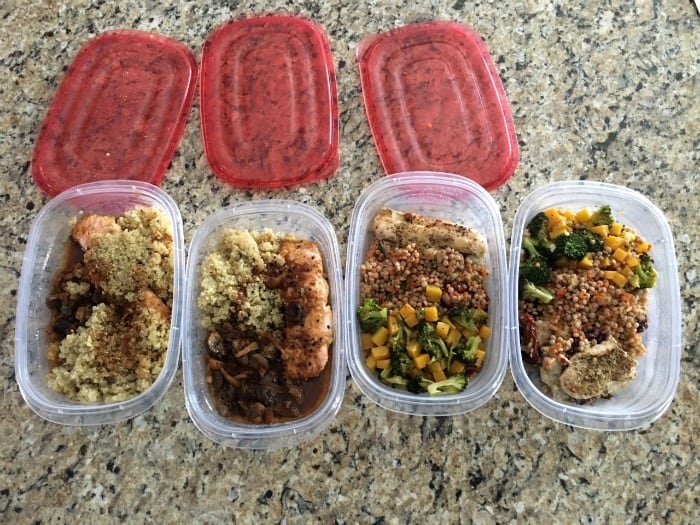 For our other dinners this week I'm pulling from the freezer. We will have Cheeseburger meatloaf, Sausage and tortellini, quesadillas, and pizza. Typically, there's leftovers so I'm planning for that too.
Okay, that's my week. I hope you got some good meal prep ideas. If you're looking for more information on meal prep then check out this resource page I put together. It includes every post I've written on meal prep since starting my blog. I think you'll find it very helpful.