Creamy and delicious overnight oats filled with grated carrots, raisins, spice, and little bit a quinoa for added fiber and protein.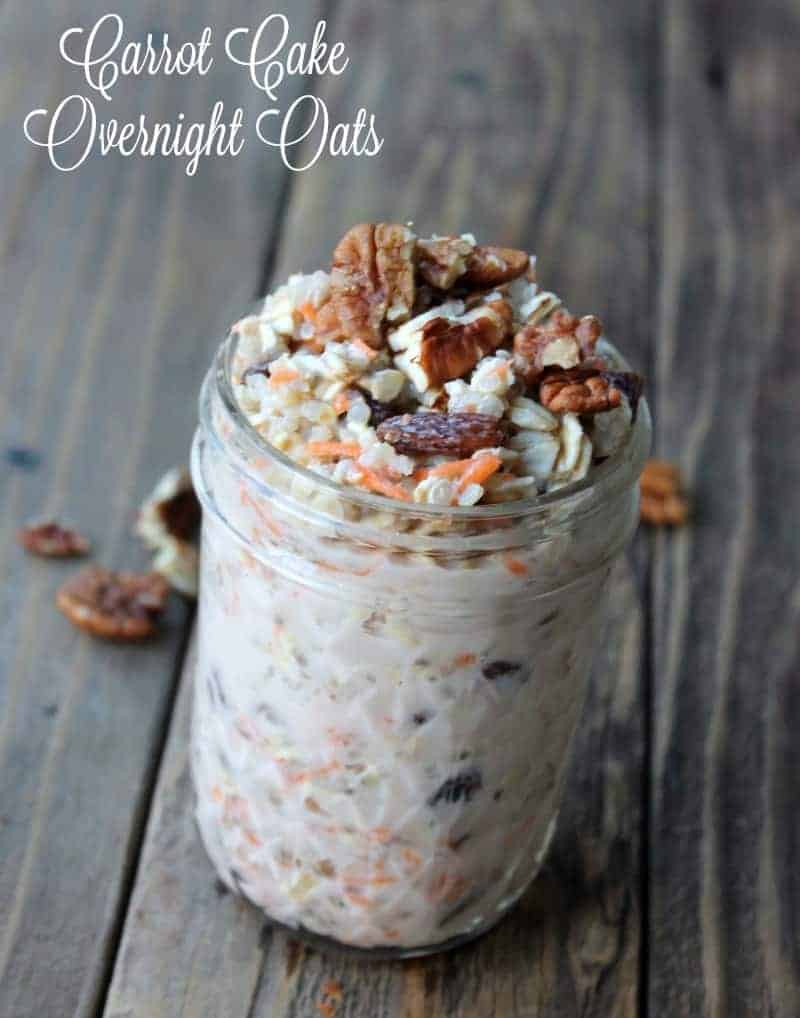 There are two types of people who read my blog. Those that love overnight oats and those that hate em. Well I'm sure there are more but every time I post an overnight oatmeal recipe those are the two people that show up. Ha! I think overnight oats are just misunderstood. It's kind of weird to think about eating cold oatmeal. But people having been eating it this way for a very long time it's only now we see it on Pinterest that we think its a new concept. If you're new to overnight oats then check out my tutorial. I talk all things overnight oats there.
If you're already convinced that overnight oats are scrumptious then let's continue. I've been on a carrot cake kick lately. It started with my morning glory oats, continued with these breakfast cookies, and the grand finale is this carrot cake overnight oats recipe. If there is one thing I learned is you can't go wrong with carrots, raisins, and cinnamon. Ever.
I decided to try something new with this recipe and add in quinoa. I've seen this done before, and since I'm borderline obsessed with quinoa, I decided to give it a shot. I loved it! It soaked up all the flavors and added to the creamy texture of the overnight oats. Quinoa gives any recipe a nutritional boost so that was a win all around.
Here's a walk-through of the recipe.
I started with 1/2 cup of unsweetened coconut milk and a little cinnamon. I gave it a couple stirs. You can use any milk but I prefer unsweetened coconut milk.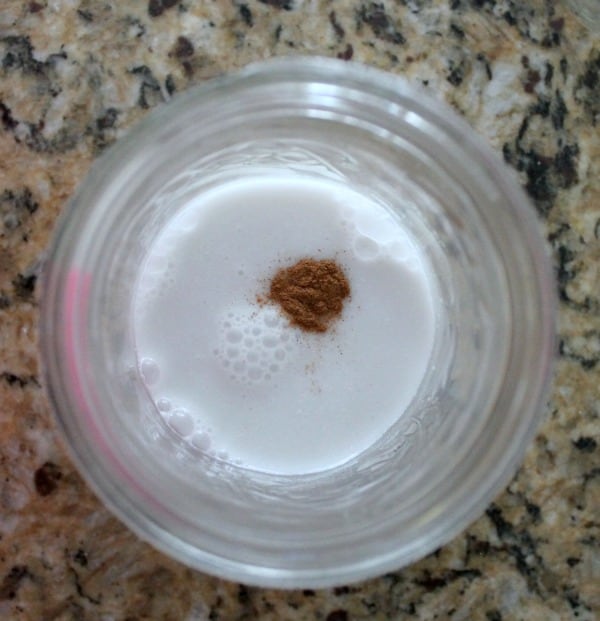 Then I stirred in the rolled oats. It looks like a lot of milk compared to the oats but trust me it will get soaked up by the other ingredients.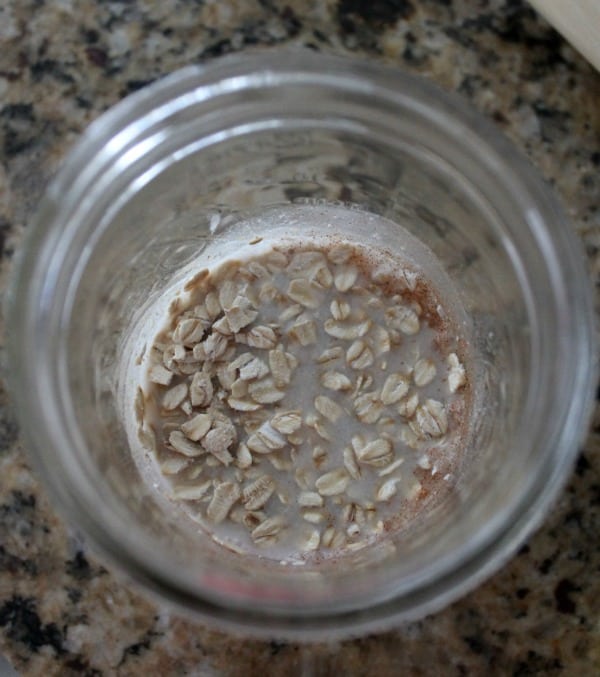 Next I stirred in the grated carrots.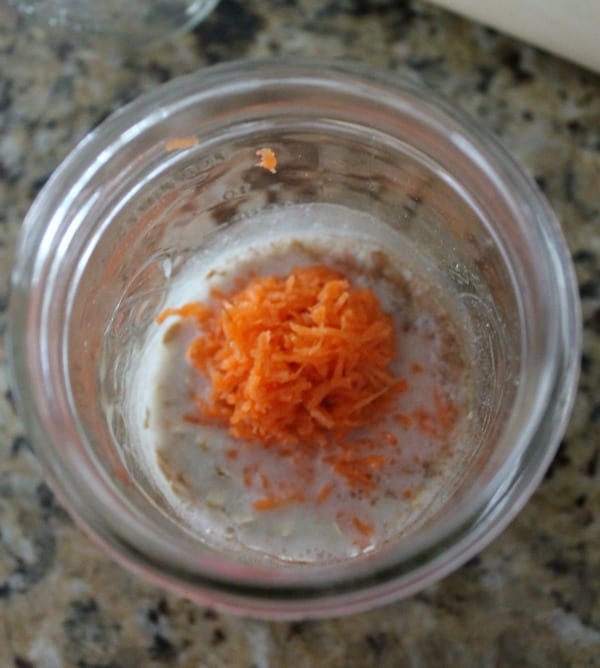 Then added in the raisins, chia seeds, vanilla and pure maple syrup. Chia seeds add a lot of fiber and protein plus it creates a thick pudding like texture with the oats. YUM!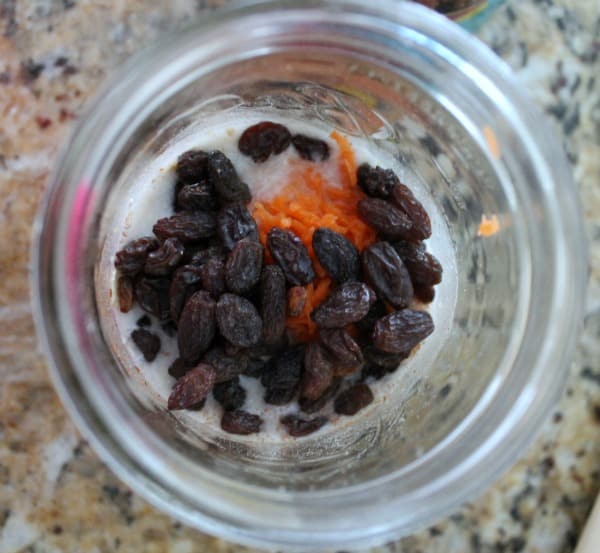 The last thing I did was add in the quinoa. I used about 1/4 cup of cooked quinoa. I didn't stir it up after the quinoa was added because it's already cooked. I just put the lid on and place in the refrigerator to sit overnight. For my overnight oats recipes I use 16-ounce mason jars.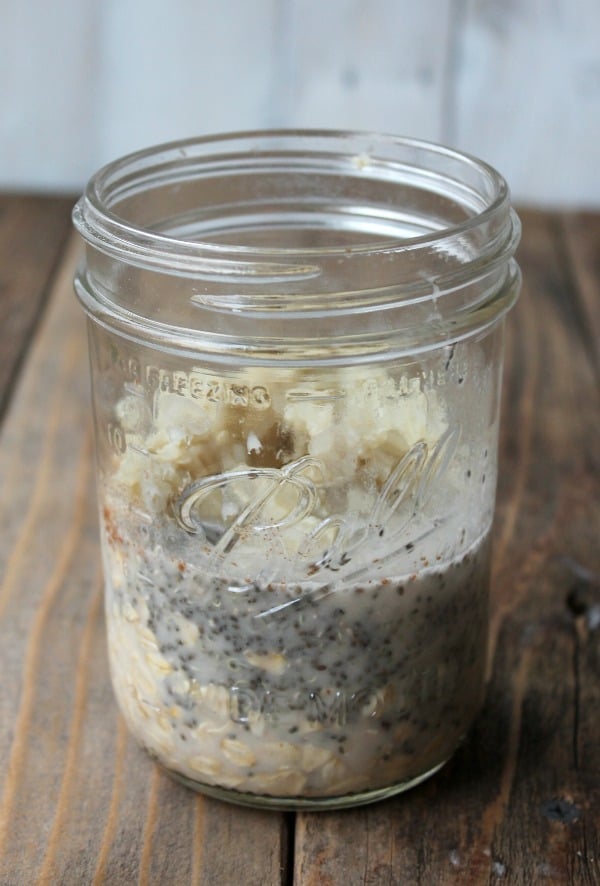 After a night in the refrigerator carrot cake overnight oats was born. I gave it a few stirs and poured in a little more coconut milk to loosen it up a bit. It was delicious. If you need a little more sweetness then stir in another teaspoon or so of pure maple syrup.
The last thing I did was sprinkle chopped pecans over the top. In my opinion, nuts send any overnight oats recipe to the next level. You get the creaminess of the oats and then the crunch from the nuts. It's perfect.
This recipe can be made up to 3 days ahead of time so make a batch on Sunday for a delicious quick breakfast during the week.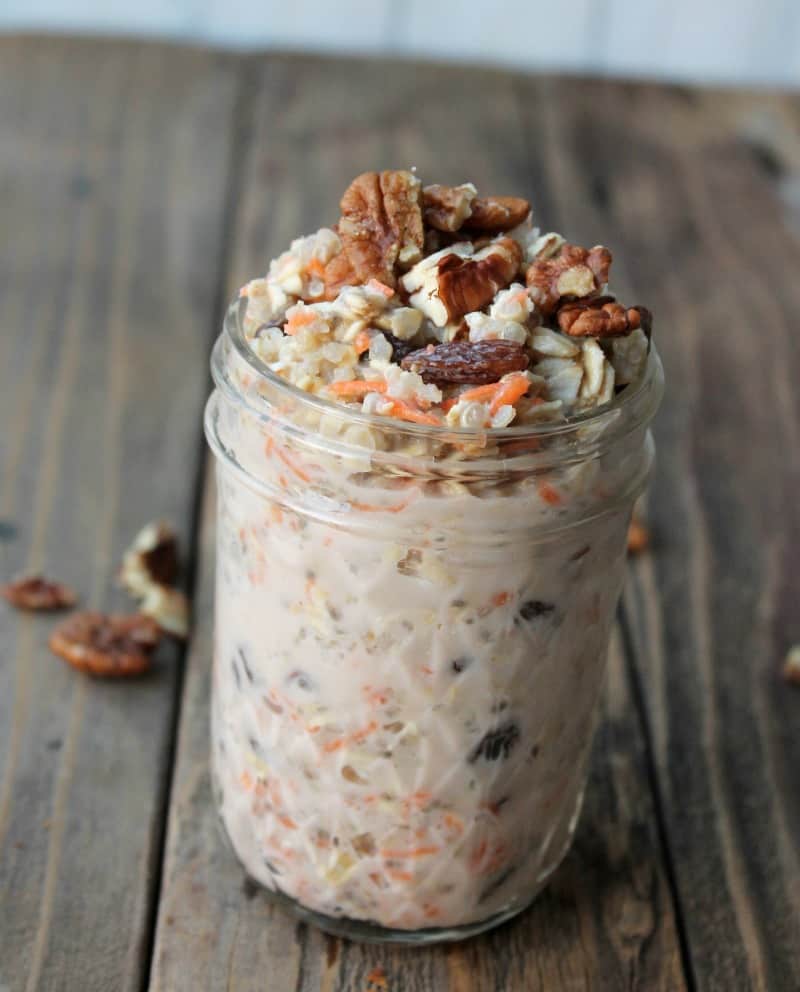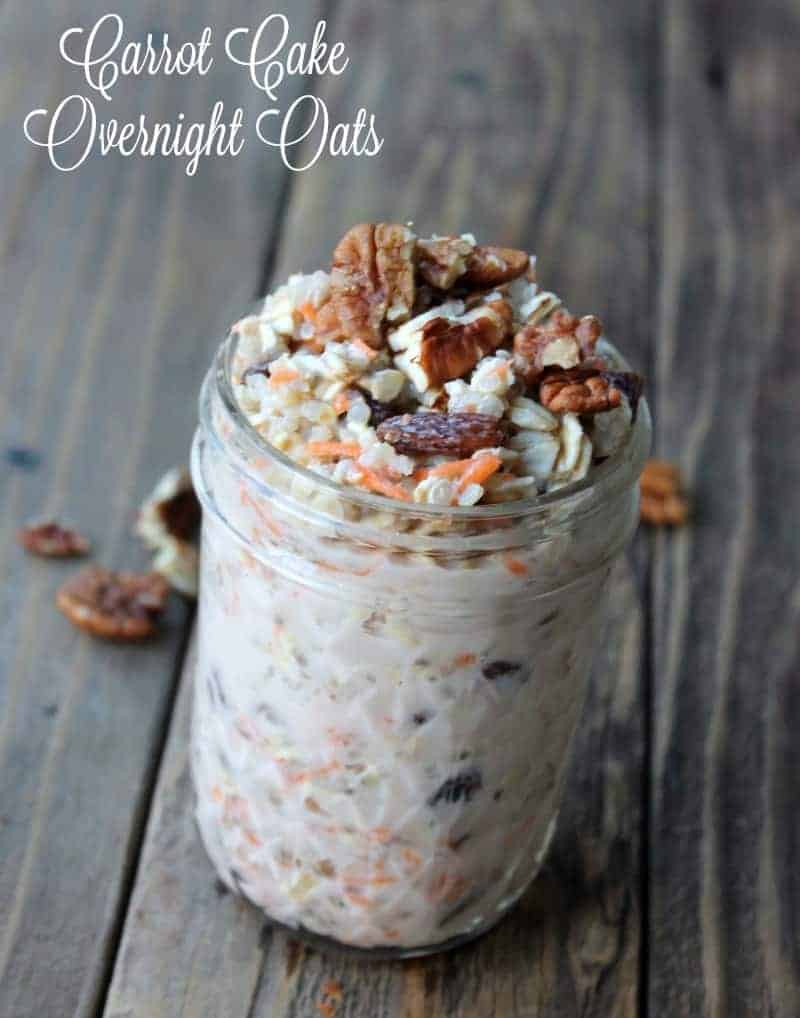 Ingredients
¼

cup

rolled oats

½

cup

unsweetened coconut milk

1/8

teaspoon

cinnamon

1/8

teaspoon

pure vanilla extract

2

tablespoons

grated carrots

2

tablespoons

raisins

1

teaspoon

chia seeds

1

tablespoon

pure maple syrup

1/4

cup

cooked quinoa

1

tablespoon

chopped pecans
Instructions
In a 16-ounce mason jar container stir in the rolled oats, coconut milk, cinnamon, and pure vanilla extract.

Stir in the grated carrots, raisins, chia seeds, and pure maple syrup.

Top with the cooked quinoa.

Place the lid on and refrigerate overnight.

Add a little extra milk until you get the desired consistency.

Sprinkle with pecans and enjoy.
Notes
Sugars: 23
Make-ahead instructions
This recipe can be made up to 3 days in advance.
Nutrition
Serving:
1
g
|
Calories:
385
kcal
|
Carbohydrates:
57
g
|
Protein:
8
g
|
Fat:
15
g
|
Saturated Fat:
3
g
|
Fiber:
8
g