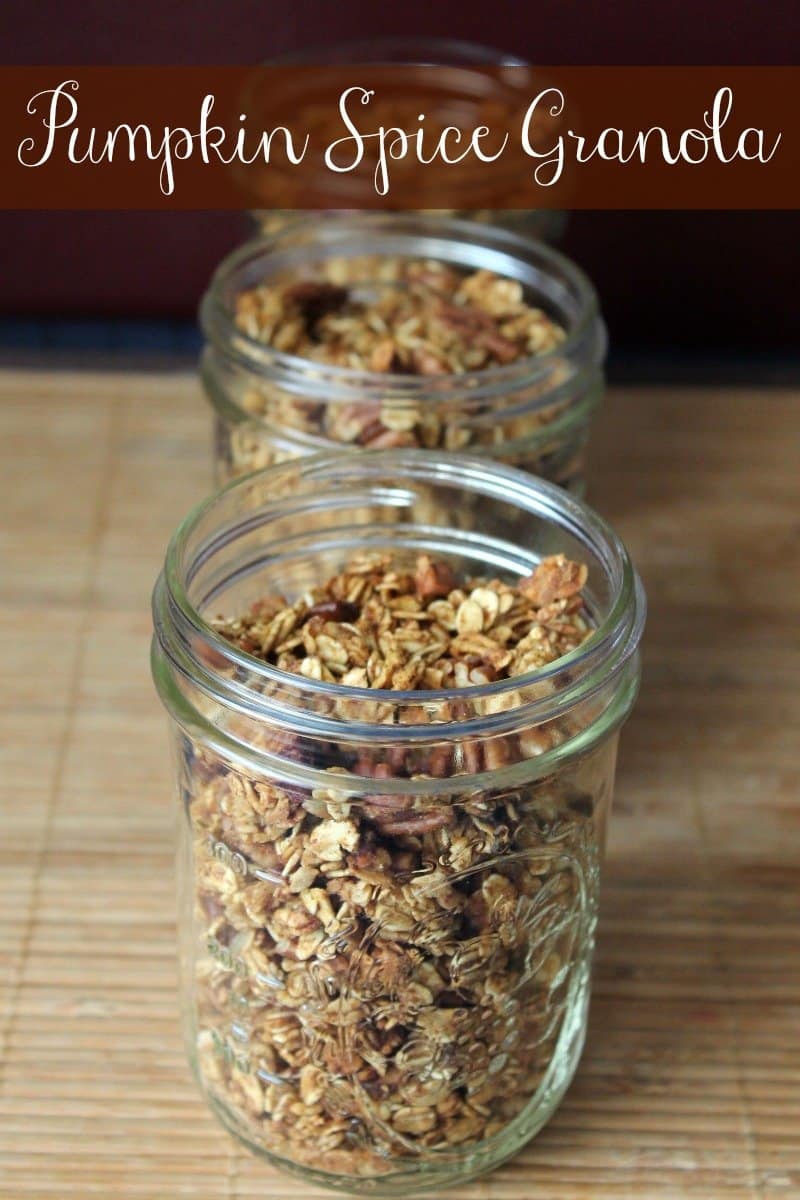 It seems most pumpkin recipes only call for 1 cup of pumpkin puree. Therefore, every time I make pumpkin bread, muffins, or other pumpkin recipes I am always left with ½ cup or so of canned pumpkin puree. Most of the time I just freeze it and eventually throw the leftover pumpkin into a pumpkin pie smoothie. But I can only drink so many pumpkin smoothies before I crave something different. So I decided to find additional recipes that call for a small amount of pumpkin.
I love homemade granola and for years thought about making pumpkin granola. I never did because most recipes call for only ½ cup of pumpkin puree and I did not want to open a whole can for such a small amount. Ding ding. That is the sound of the bell going off when an idea finally fits me. Sometimes I seriously wonder where my brain is? Anyway, I had about ½ cup leftover from the pumpkin bread I made last week and decided to whip up a batch of pumpkin spice granola.
I used this granola recipe for a base and made adjustments based on the ingredients I was using.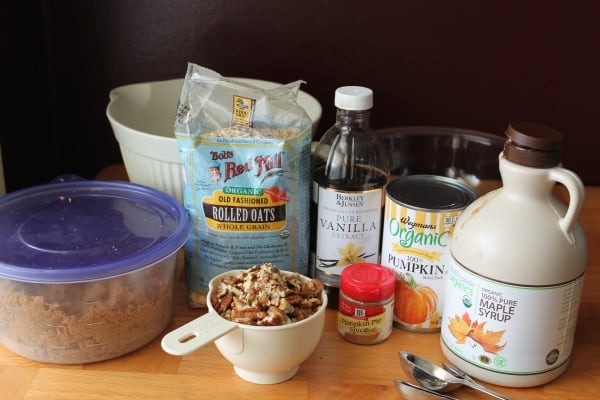 First, I combined the rolled oats, pumpkin pie spice, brown sugar, pecans, and salt in a bowl. You want to make sure the dry ingredients are mixed up really well because if it's not you will get clumps of spice, salt, or sugar after you mix in the wet. Usually, I leave the sugar out of granola recipes because I feel the maple syrup is sweet enough. But because I was reducing the amount of maple syrup and adding in pumpkin I decided to include brown sugar into the mix. I love pecans but you can use any nut you wish. Walnuts would be great in this recipe and of course pumpkin seeds.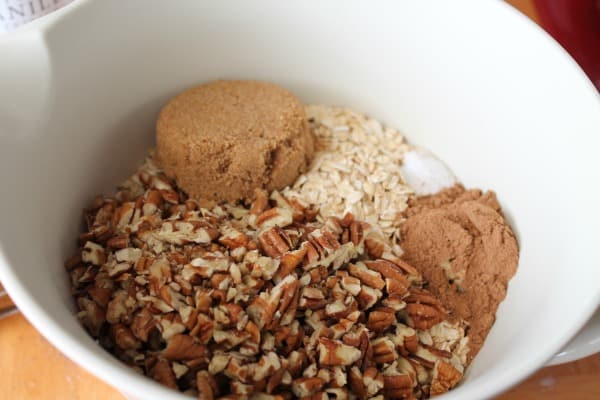 Then I mixed together the pumpkin puree, maple syrup, and vanilla. In my years making granola I find it works better to mix the wet ingredients separately then add to the dry. It seems to distribute and coat more evenly.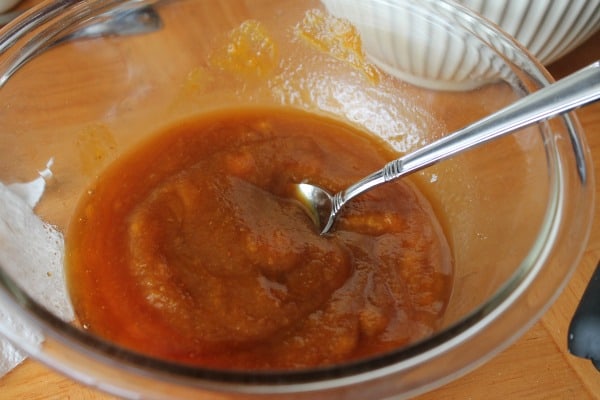 Next pour the wet ingredients into the dry and stir until the oats are evenly coated.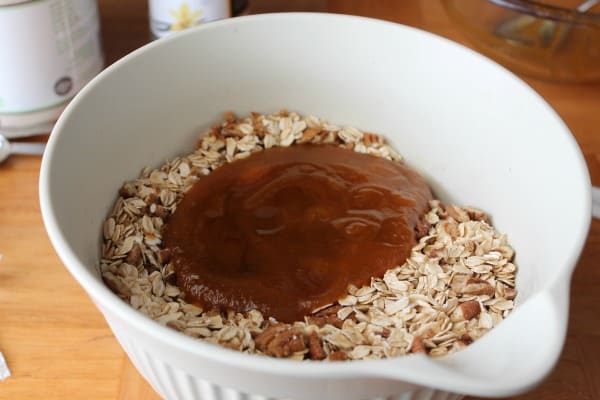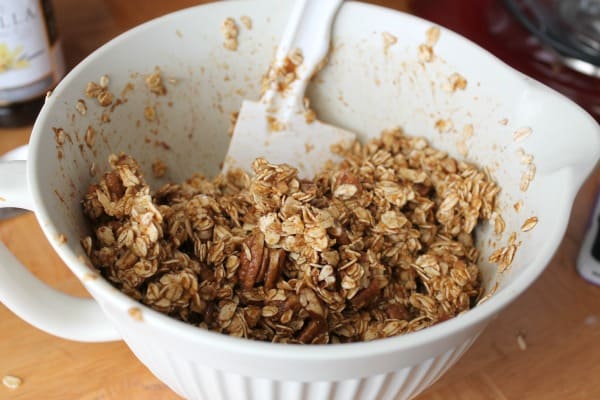 Spread onto a baking sheet coated with cooking spray and bake 35 – 45 minutes. You need to stir this every 15 minutes so it cooks evenly. After it is done let the granola cool completely. Then store in mason jar salads or any air tight container.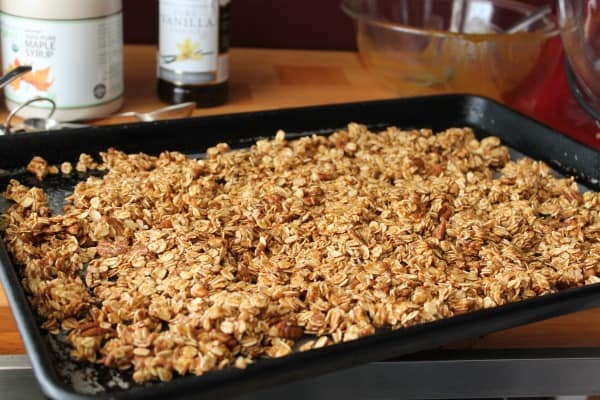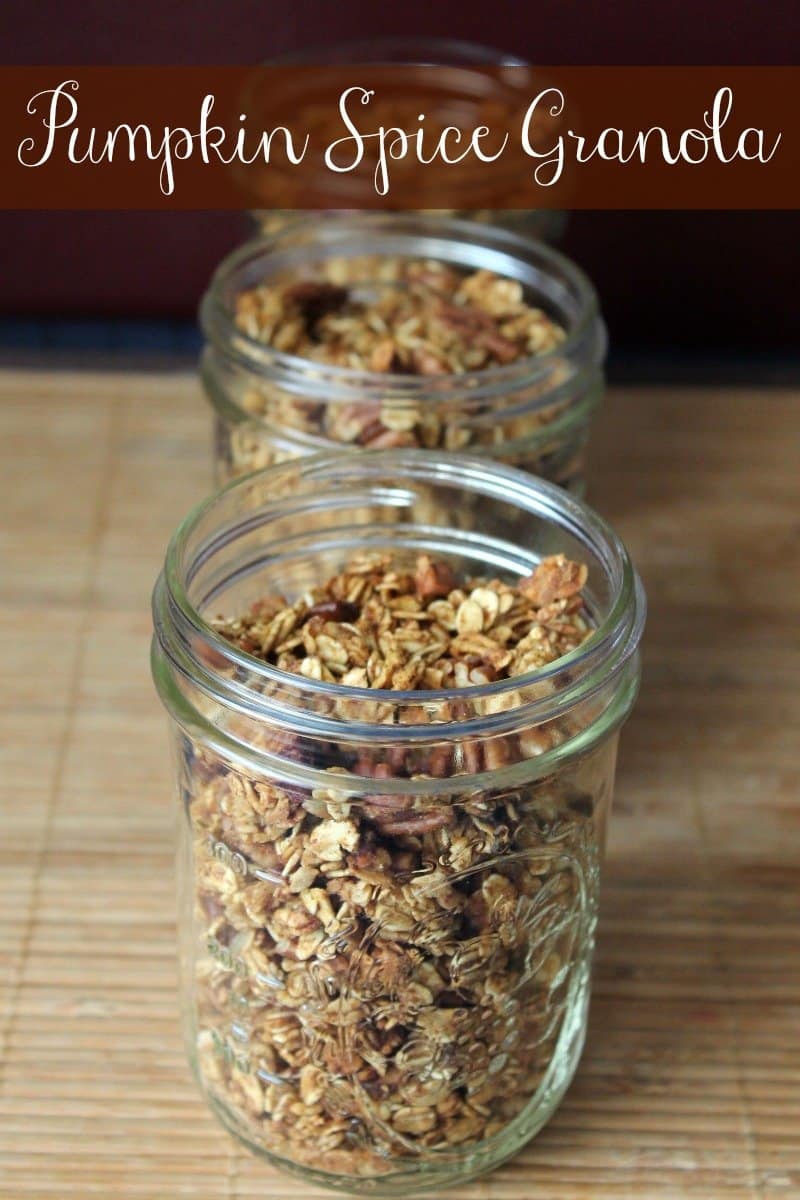 This Pumpkin Spice Granola is AMAZING!! Like addicting amazing. The recipe makes about 4 cups of granola. I highly recommend freezing it because if it is in front of you then you may or may not eat ALL OF IT in 2 days. Just sayin.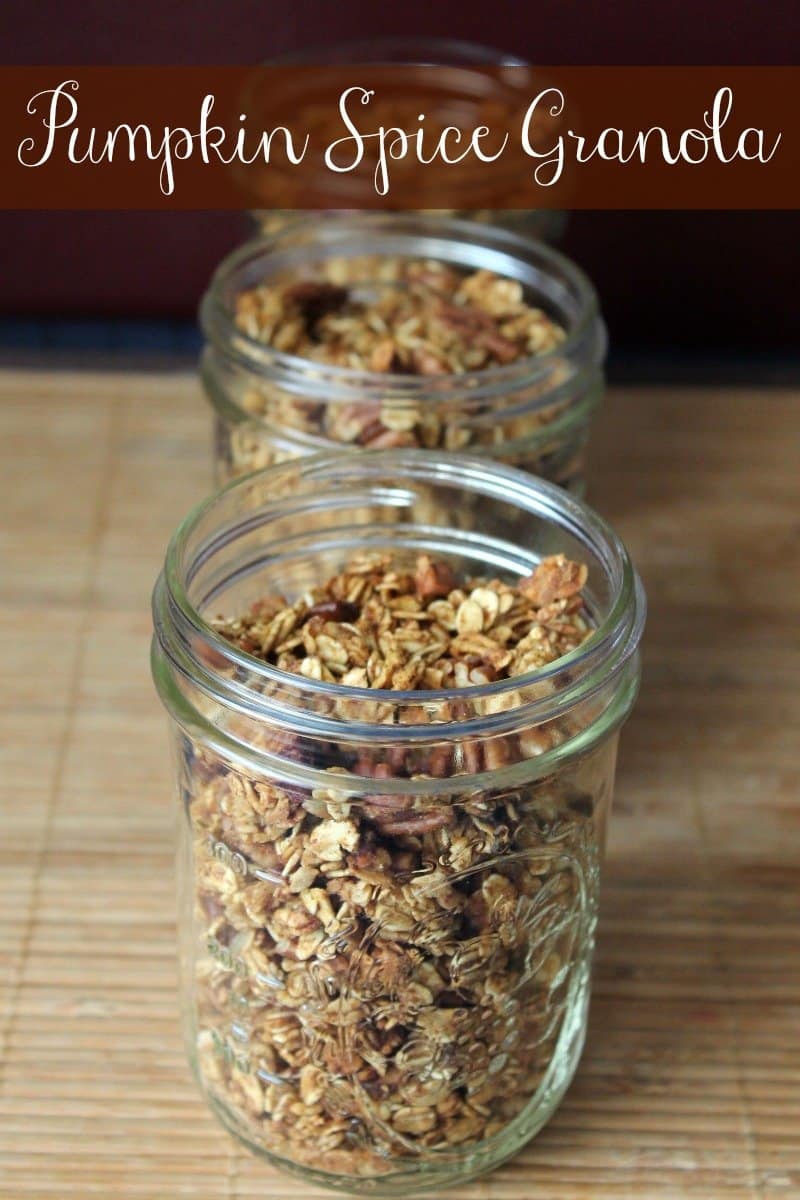 Ingredients
3

cups

rolled oats

1

cup

chopped pecans

¼

teaspoon

salt

¼

cup

packed brown sugar

1

tablespoon

pumpkin pie spice

½

cup

pure maple syrup

½

cup

pumpkin puree

1

tablespoon

vanilla extract
Instructions
Preheat oven to 325 degrees

In a large bowl combine rolled oats, pecans, salt, sugar and pumpkin pie spice. Stir well.

In a medium bowl combine maple syrup, pumpkin puree, and vanilla extract.

Pour pumpkin mixture into oat mixture. Stir until all the oats are coated with the pumpkin mixture.

Spread granola out on a baking sheet coated with cooking spray.

Bake granola for 35 -45 minutes or until oats are toasted. Stir every 15 minutes. Mine cooked for the full 45 minutes.

Let the granola cool completely. Store in air tight container for 1 week or freeze for up to 6 months.
Notes
Make ahead instructions
This granola can be completely made ahead of time and frozen for up to 6 months. It might be helpful to freeze in portions for a quick grab and go snack.
Nutrition
Serving:
1
g
|
Calories:
167
kcal
|
Carbohydrates:
24
g
|
Protein:
3
g
|
Fat:
7
g
|
Fiber:
3
g
|
Sugar:
4
g