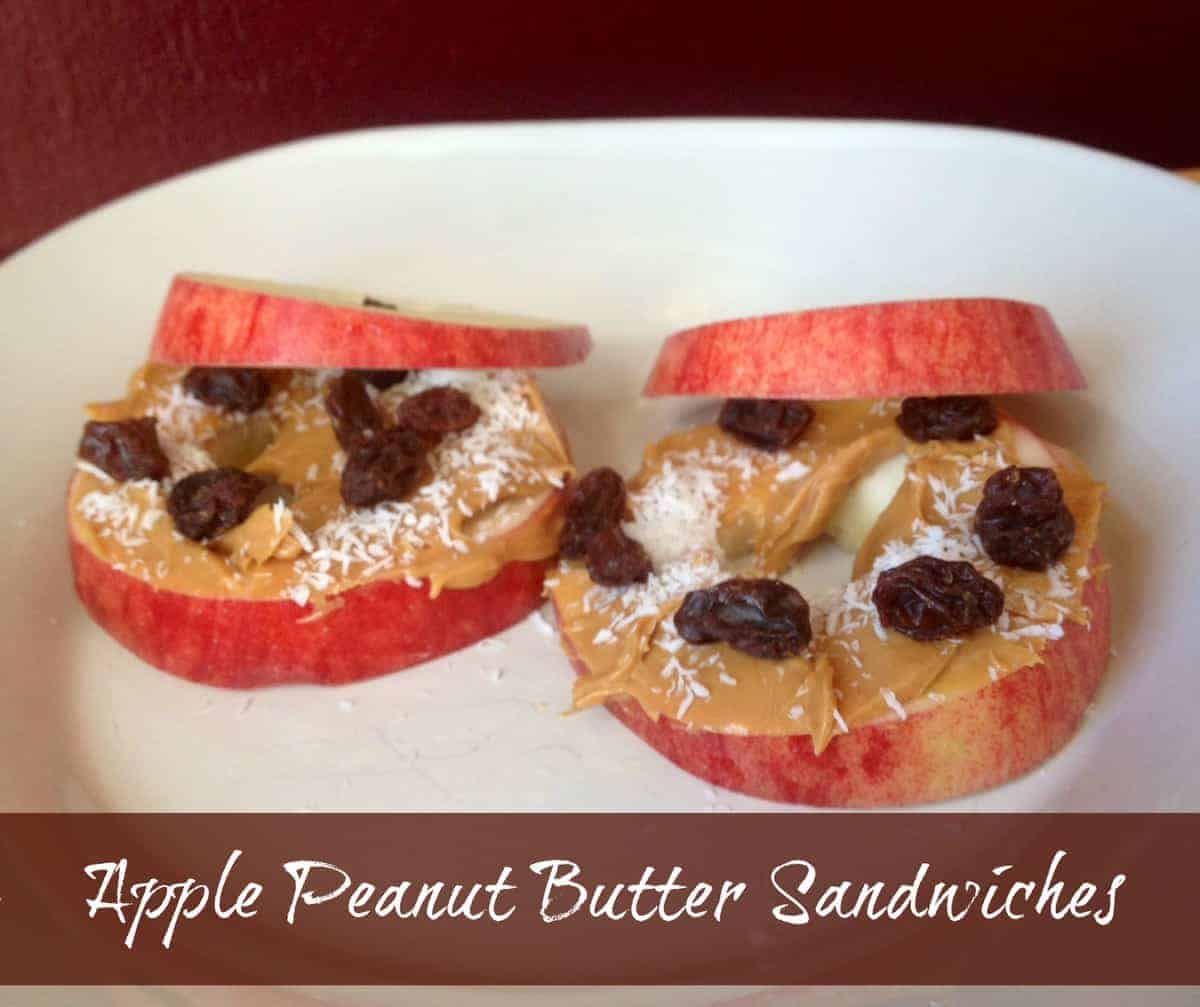 Over the last couple weeks I have been on a mission to create healthy after school snacks for my girls. On a typical day, after my kids get home, they immediately start grazing the refrigerator and cabinets for anything they can get their little paws on. I try to direct them away from the kitchen so I can get dinner together in peace (ha I know that is funny to me too) and they don't fill up before we eat. However, what really happens is I throw my hands up and give them whatever I can find so they can keep themselves together for a few more moments until dinner is ready. Unfortunately, many times, they eat more than I intended and lose their appetite for dinner. This habit has become frustrating and one I do not want turning into a routine.
As a solution I decided to be more intentional with our snacks. One of the ways I will do this is by creating specific snack recipes and incorporating them into our weekly menu plan. The snack recipes need to be easy because often the kids are with Hubs or their Nana after school and I don't want to hand them some complicated recipe to prepare.
My kids love apples and peanut butter so I searched out some fun snack ideas, using these two foods, on Pinterest and Google. You can see my Pinterest snack board here. My favorite one was the apple and peanut butter sandwich – super cute. There were many different versions available but I decided to just keep it simple.
These were delicious and super easy to throw together. Even though my girls eat apples and peanut butter all the time they thought it was so cool turned into a sandwich. They like there sandwiches with just peanut butter but I added raisins and coconut to mine and it was scrumptious!
This recipe is for one serving and to show you how to put it together. If want to make more than one than just increase the ingredients.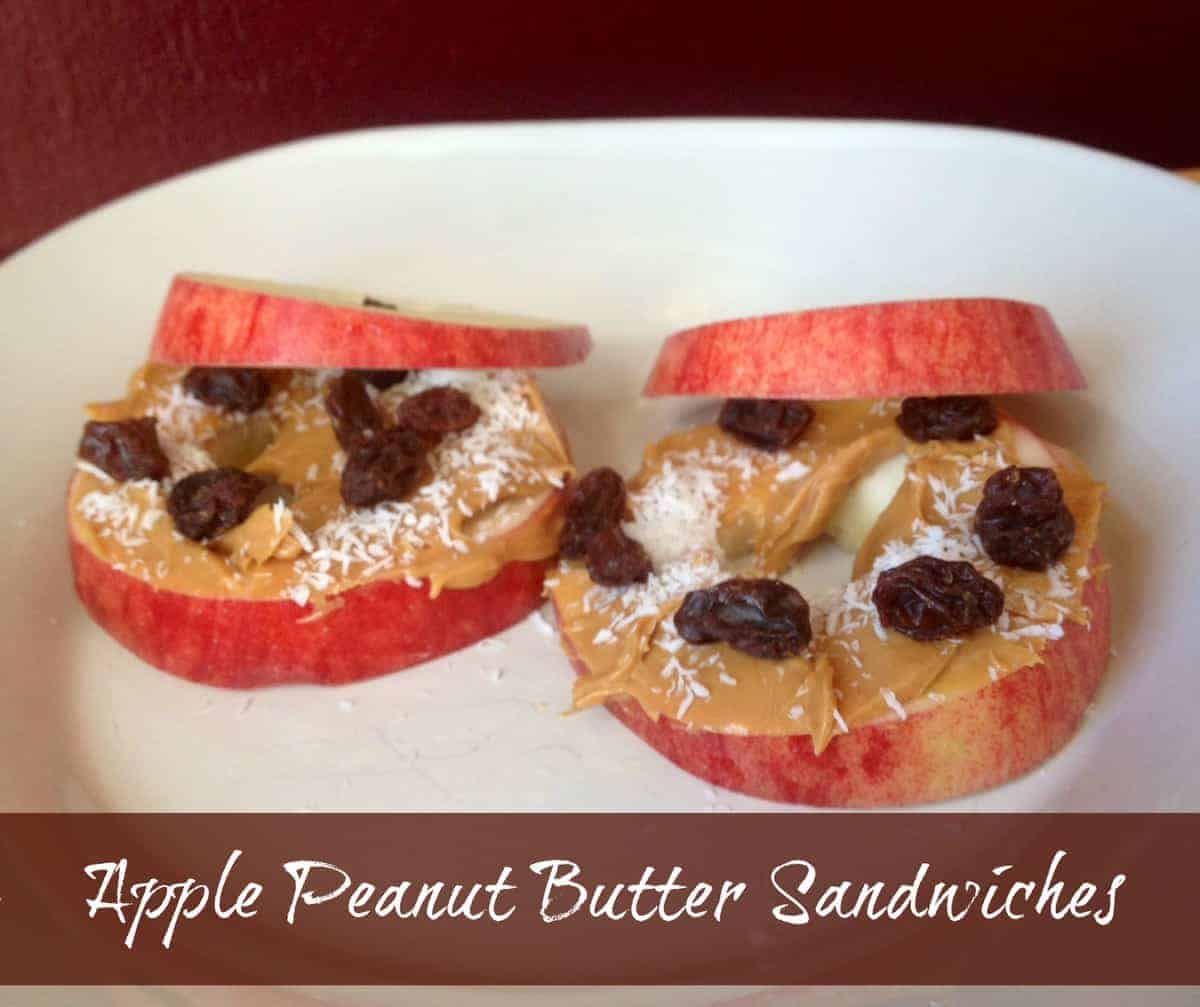 Ingredients
2

thick apple slices

core removed. I used Gala apple but you can use whatever you want.

1

tablespoon

peanut butter

1

tablespoon

raisins

½

tablespoon

unsweetened coconut
Instructions
On one slice of the apple spread peanut butter then add raisins and coconut. Top with another slice and enjoy.
Nutrition
Serving:
1
g
|
Calories:
203
kcal
|
Carbohydrates:
22
g
|
Protein:
5
g
|
Fat:
10
g
|
Fiber:
3
g
|
Sugar:
5
g