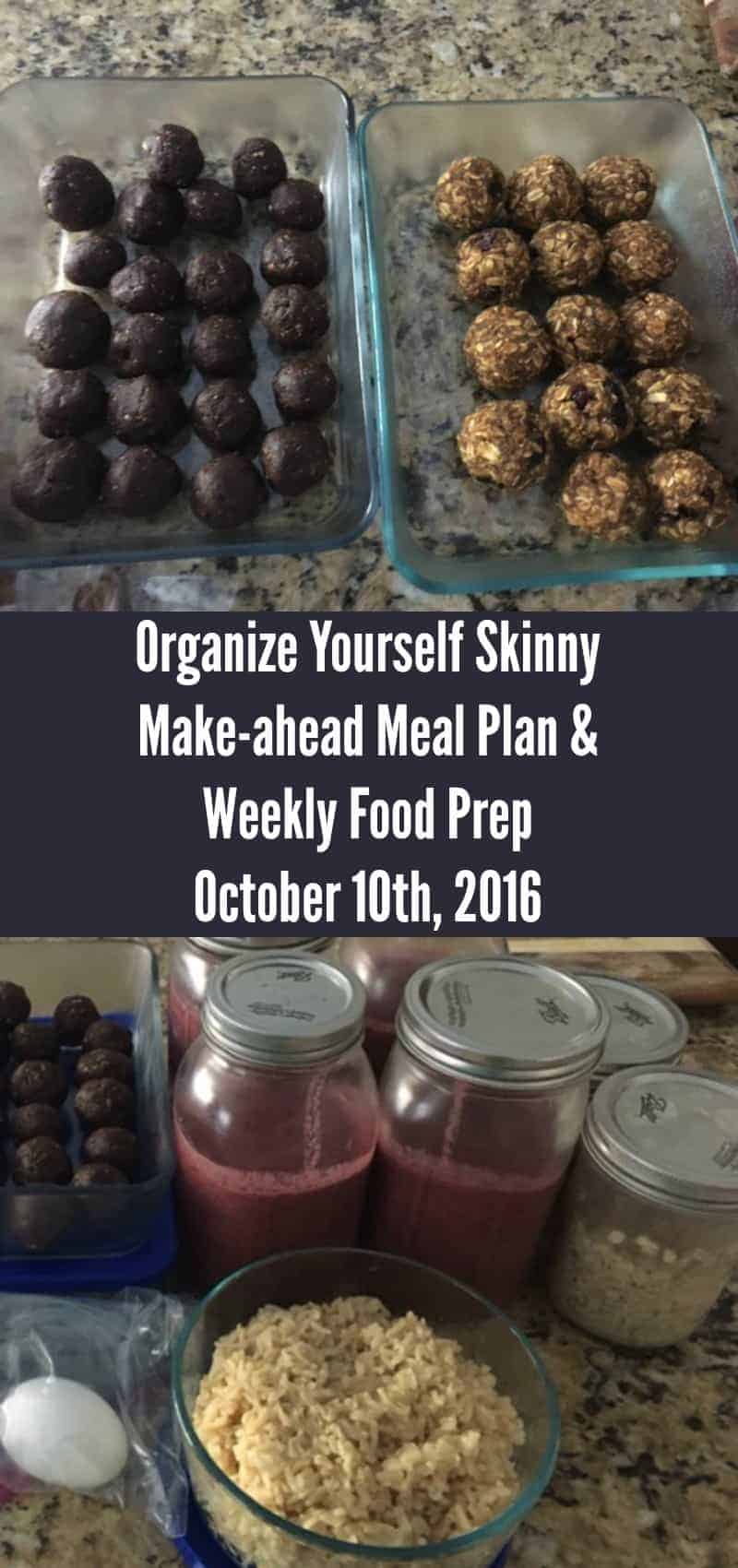 Hey hey! So sorry I didn't get my meal plan post up last week. I talked about it, and shared some pictures, in the OYS Facebook group but I couldn't find the energy to type up a blog post. I was knocked on my butt with a sinus infection. Generally, I can push through being sick but this time around I needed to relax. I also think I need a vacation. It's been a while and I would love to take a break. I can't decide between a cabin in the middle of nowhere or a remote island in the middle of nowhere. Either way I'm good. Hmmm maybe a big cruise line reads my blog and wants to send me on luxury vacation to review. Haha! Hey a girl can dream…but seriously luxury cruise people…call me and lets talk!
Alright, enough day dreaming, let's chat about my meal plan. This week I tried out a couple new energy ball recipes and I'm pretty sure I will regret making these. Whoa these little bites are GOOD! Basically, energy balls are raw cookie dough but without eggs, flour, butter, and sugar. Yes, key cookie ingredients are left out but I'm telling you these energy bites taste like deliciously scrumptious bites of cookie dough. Please and thank you! I guess what I'm trying to say is if I don't freeze these energy bites I will eat both batches and the name of this blog might need to change. My hope is that my kiddos enjoy these energy bites as much as I do so I don't feel compelled to eat them alone on the couch watching Bravo all day. Oooh these would be great with wine. Okay focus. Back to my meal plan.
I've been working on a new shrimp recipe I plan to share this week along with a classic chicken parmesan that I simplified and lightened up. Look for all those recipes to pop up in the next couple weeks.
Breakfast
Make-ahead tips
I made my smoothies for the week today. Yes the consistency changes but that doesn't bother me. I just give it a couple shakes and I'm good to go. I love to have my smoothie after I get back from the gym. If I hungry before the gym I will have a hard-boiled egg.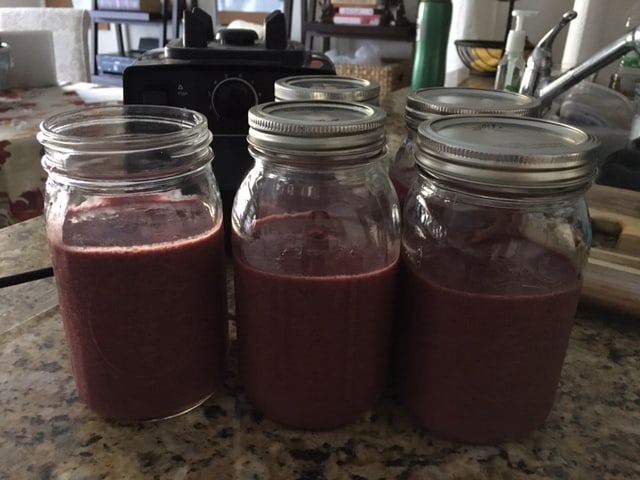 Lunch
Chocolate Pumpkin Overnight Oats
Make-ahead tips
I made the overnight oats today.
Snacks
Chocolate Peanut Butter Energy Balls
Hard-boiled eggs
Carrots and hummus
Make-ahead tips
I made the energy balls today.
Hard-boiled eggs I made over the weekend.
Carrots I portioned out into bags.
Dinner
Honey Garlic Shrimp – adapting this recipe
Chicken, Kale, and Quinoa Caesar Salad
Make-ahead tips
I cooked the bacon today and will warm it up in the microwave when we are ready to make the wraps.
The sauce was made yesterday.
I will make the chicken parmesan tomorrow and make some extra baked chicken to use in the salads later in the week
Shrimp will be marinated tomorrow. I made rice today to eat with the shrimp.