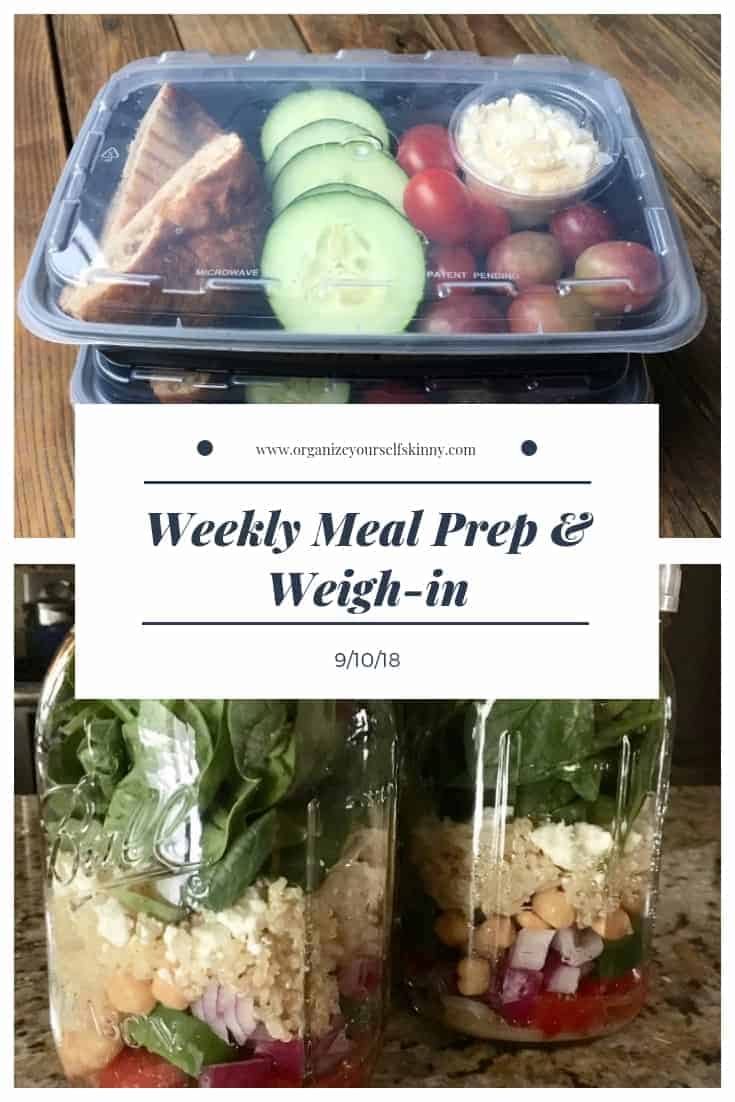 It's weekly meal prep time! I know I say this every week but these weeks fly by. I can't believe we're already into the second week of September. There's just no slowing down. This past Friday night my daughter Emma had her first dance of the year, Aubrey had a friend sleepover, and then on Saturday I did tons of running around and cooking. Sunday we had a big family party to celebrate Mike's twin daughter's 13th birthday. It was a great time. Honestly, we love to entertain so anytime we can have everyone over for food and fun is a good day.
Of course, that puts a wrench into Sunday meal prep. But, just like I wrote about last week, meal prep doesn't always need to happen on Sundays. Whatever works to get healthy food in the fridge is totally fine. So, I ordered groceries first thing Monday morning. As I waited for them to get delivered I cleaned up the house and got ready. After my groceries arrived I jumped right into meal prep. I didn't do as much as I did last week but I made sure mason jar salads were done and dinner was ready for the next couple nights. I still have smoothie kits in the freezer so I didn't need to worry about breakfast and I have plenty of KIND bars and fruit for snacks. Also, this week I have Sun Basket getting delivered on Wednesday to finish off dinner for the week. So, I feel prepared.
**I used Instacart for grocery delivery. You can read my full Instacart Review for more information.
Besides our weekends still being relatively busy I have to say I'm finally getting back into a routine now that the kids are back in school. I also decided to put our puppy Kenworth into doggy daycare a couple days a week. He's actually a great puppy but I felt he needed some interaction during the week and I needed some solid alone time to get work done. Win win cause he LOVES IT!
Here's picture of his first day. Soooo cute!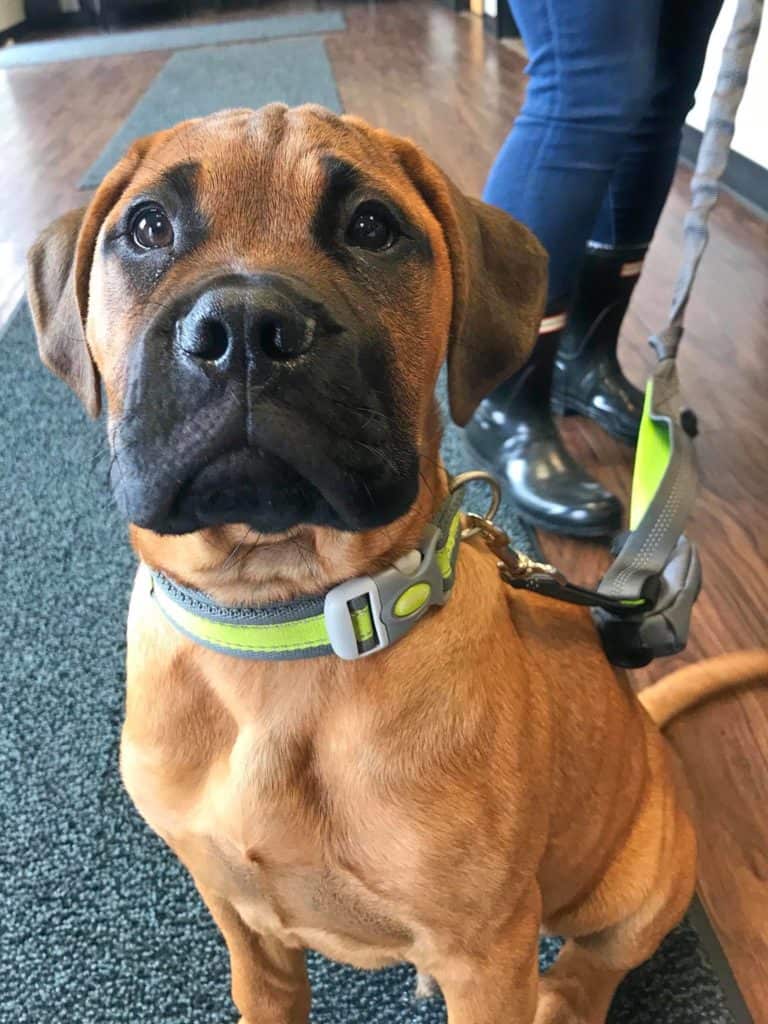 Alright, lets get to my weekly weigh-in.
Starting weight (October 2010) : 177 lbs
First goal weight: 145lbs
Final goal weight: 135 lbs
Last week's weight: 153. 4lbs
Current weight: 152.8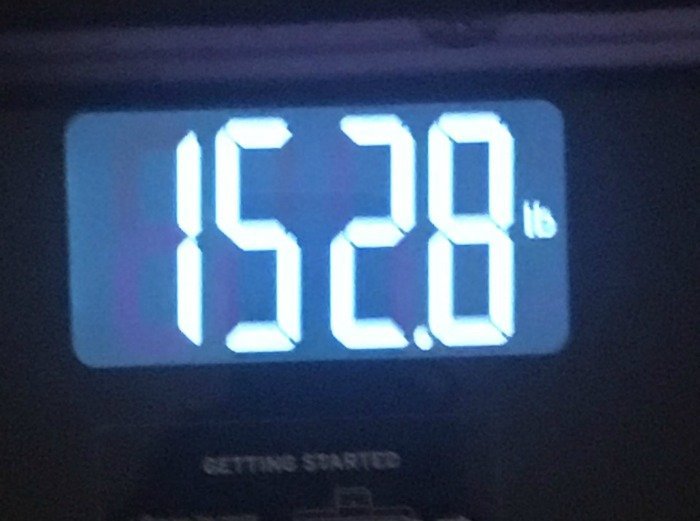 I'm down 1lb this week and will take it. Between parties and lots of running around it was hard to stick with my eating plan. Having everything in the refrigerator made it easier. Also, with the kids being back in school, it made dinner time so much less stressed. Meal prep is life!
Other habits that's kept me on track this past week:
Not eating past 7:00pm — THIS IS HUGE for me.
Weighing in everyday – I'm not doing this to be OCD or compulsive about my weight, I'm doing this to stay intentional and it works. It's easy for me to push my goals to the back burner when I get busy so stepping on the scale daily serves as reminder.
Drinking smoothies, eating mason jar salads, and staying hydrated – I've often said when I drink a smoothie for breakfast and eat a mason jar for lunch I feel amazing. Add extra water into the mix and I feel even better than that.
The only issue with last week is I didn't exercise at all. Ugh! I've been slowing getting out of my exercise routine. I'll spare you the excuses. However, now that I'm back into a routine I'm focusing on exercise again. In fact, after I dropped Kenny off at doggy daycare I got in an amazing run and did some toning. It felt great to sweat.
My goal this week is to exercise on Tuesday, Wednesday, Friday, and Saturday or Sunday.
Hmmm what else before I jump into my meal plan.
Oh, I ordered a box of meat from Butcher Box. Butcher Box delivers grass-fed, organic, super high-quality meat to your door. You know how I love meal kit delivery services. This is a little different but still results in a box of food showing up! Yay! I've been wanting to try these services for over 6 months but could never make it a priority to put an order in. Well this weekend, in-between all the craziness, the stars aligned and I put an order in.
One of my new favorite blogger jobs is to be your guinea pig. I enjoy trying products and services that I think you'd like and then giving my review. Many readers ask me about Butcher Box so I'm happy to give it a try and let you know what I think. Look for that review in the next few weeks. update: my butcher box review.
Here are my other reviews:
Healthy Meals Delivered: The Best Meal Kit Delivery Companies to Start Eating Healthier
Okay let's get to my meal plan and prep!
Breakfast
Meal prep tips
I put together a bunch of smoothie freezer kits last week.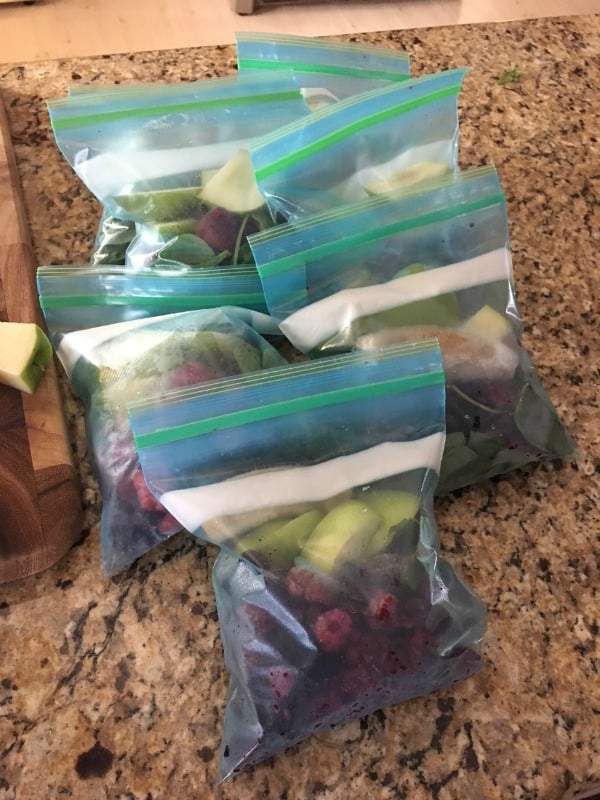 Morning snack
KIND bar
Lunch
Meal prep tips
I made a these mason jar salads yesterday.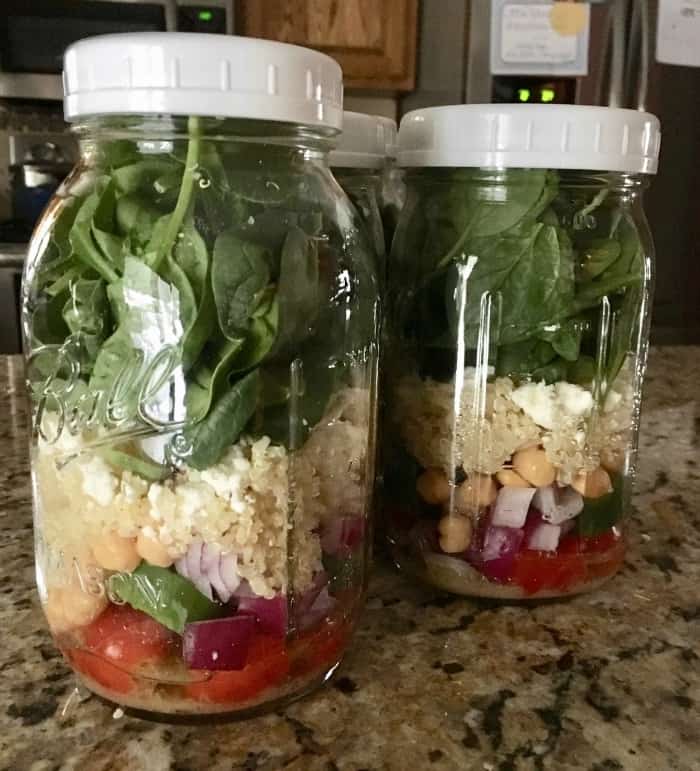 Afternoon snack
Greek meal prep snack kits
Raspberry granola parfait
Meal prep tips
I put snack kits together yesterday.
parfaits will be put together tomorrow.
Dinner
Copycat Zuppa Tuscana –we will eat this for a couple days
Slow Cooker Sesame Chicken
Chicken Ceasar Salads
Sun Basket Meals
Meal prep tips
I made the soup yesterday.
Sesame chicken will go in slow cooker the day we eat it.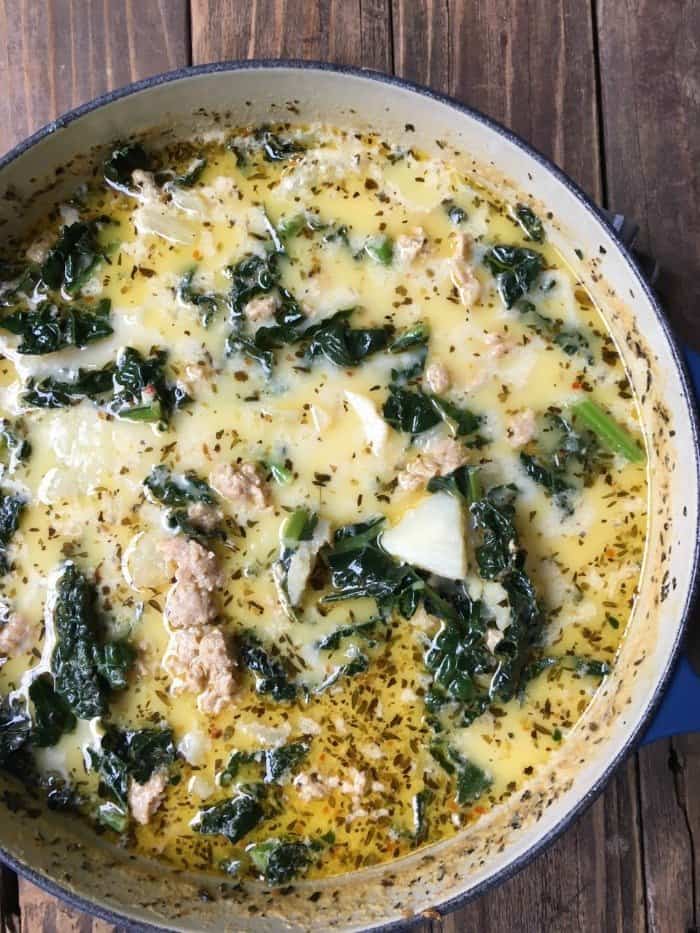 That's it for my week! I hope you have a nice productive week! Share your meal prep below.