In the post, I share my weekly meal prep and weigh-in along with some other tidbits about my life and some tips to keep you focused on your weight loss goals.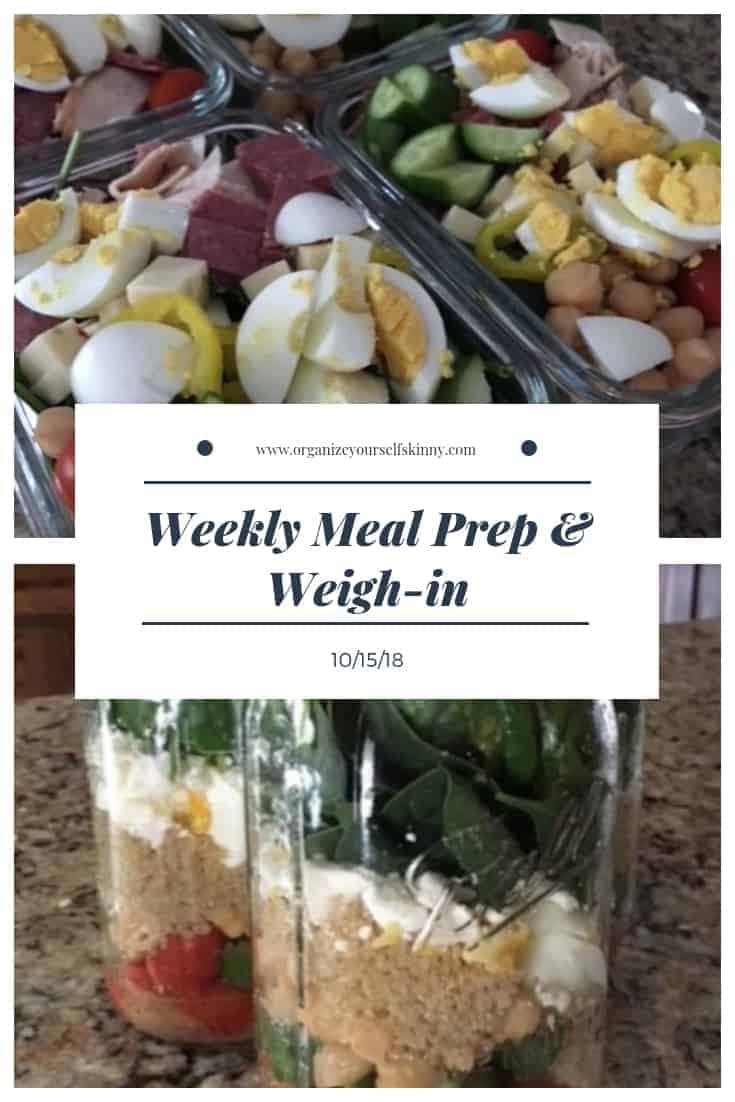 Hey there! Did you miss me? It's been a couple weeks since I shared a weekly meal plan. I hate falling behind, because I really look forward to writing these posts, but the last couple weeks were crazy. My daughter's been sick and then I got slammed with it.
On any given week I'd be able to handle it buuuuttttt it was 2 days before our big Octoberfest weekend getaway with Mike, myself, and 2 other couples. We've been planning this weekend for a year and the Wednesday before we leave I was knocked out. Not just me, a few of us were sick. So needless to say, I didn't have the energy to meal prep or blog about it.
Trust me, I felt the consequences of that by Thursday!
Just in case you're wondering, we all toughed it out and headed to our Chalet for Octoberfest weekend. Thankfully, by the weekend we were feeling better, just lots of coughing…hahaha it was very sexy!
Here's a pic of Mike and I. Oh I should also mention it was a heat wave that weekend too. Over 80 degrees and 100% humidity. It's amazing my hair did anything that weekend!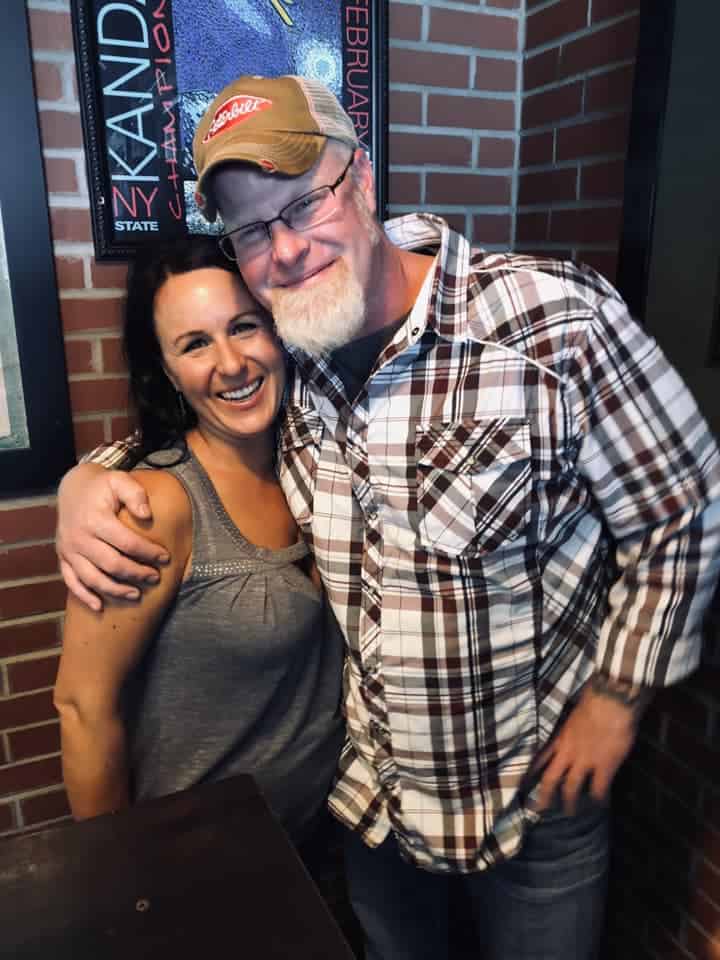 Now I didn't meal prep for that week but I did prep a ton of food for the weekend. Most of us going that weekend wanted to eat as healthy as possible.
So I made a huge greek quinoa salad, homemade pizza, turkey burgers, and turkey meatballs and sauce. We also brought lots of fruits, veggies, and hummus. Oh and I made the the best banana bread and pumpkin bread to enjoy with coffee. We did have chips and other naughty foods but we had a ton of healthy options too which made it easier to stay on track.
Honestly, I wasn't look to go hog wild on Doritos anyway because I didn't want to spend the whole weekend coughing and with a stomach ache.
Overall, it was an amazing weekend and we already have our chalet booked again for next year. Let the countdown begin!
Okay let's gets to my weekly weigh-in.
Starting weight (October 2010) : 177 lbs
First goal weight: 145lbs
Final goal weight: 135 lbs
Last week's weight:152.4 lbs
Current weight: 151.6 lbs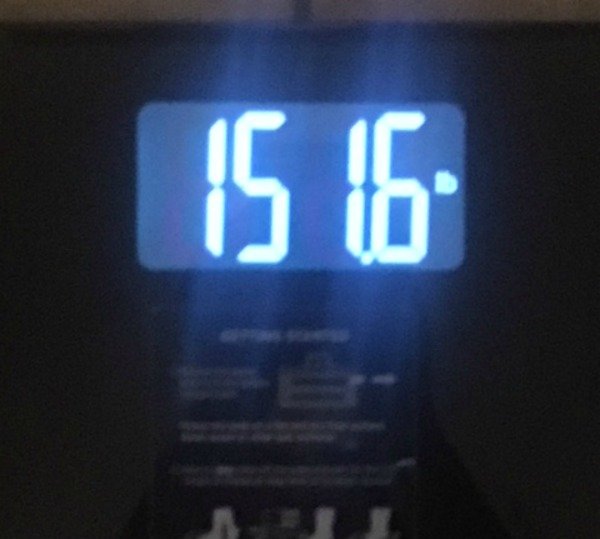 Despite being sick, and being on a mini vacation with friends, I managed to lose about 1 lb. As usual, I don't want to get ahead of myself but I feel pretty confident that I'm going to see the 140s pretty soon. Sure, it's not coming off fast -but my weight is going down.
I feel good about my routines. Yes, last week I wasn't able to meal prep but this week I bounced right back into it. For months now I've enjoyed a mason jar salad daily and most mornings I have a smoothie. I love the way I feel when I include these two things in my diet so I make it a priority to have both ready every week. I've also been focused on drinking enough water. All of 3 of these things make a huge difference, at least for me.
Another weight loss trick that works wonders for me is cutting eating off at 6 or 7:00pm. I find this tip so helpful in keeping calories under control. If you struggle with nighttime eating then give this tip a try. You might struggle the first few days but once it becomes habit it really does make a difference.
The only routine I need to work a little more on is exercise. For almost a year my exercise routine was locked on. But since getting our doggy Kenworth I've got off track a little bit. However, now that he's in doggy daycare a few days, and better with his crate, I've been able to get back into a routine.
Okay let's get to my meal plan.
Breakfast
Meal prep tips
I made freezer smoothie kits a couple weeks so I still have a few kits to get me through this week.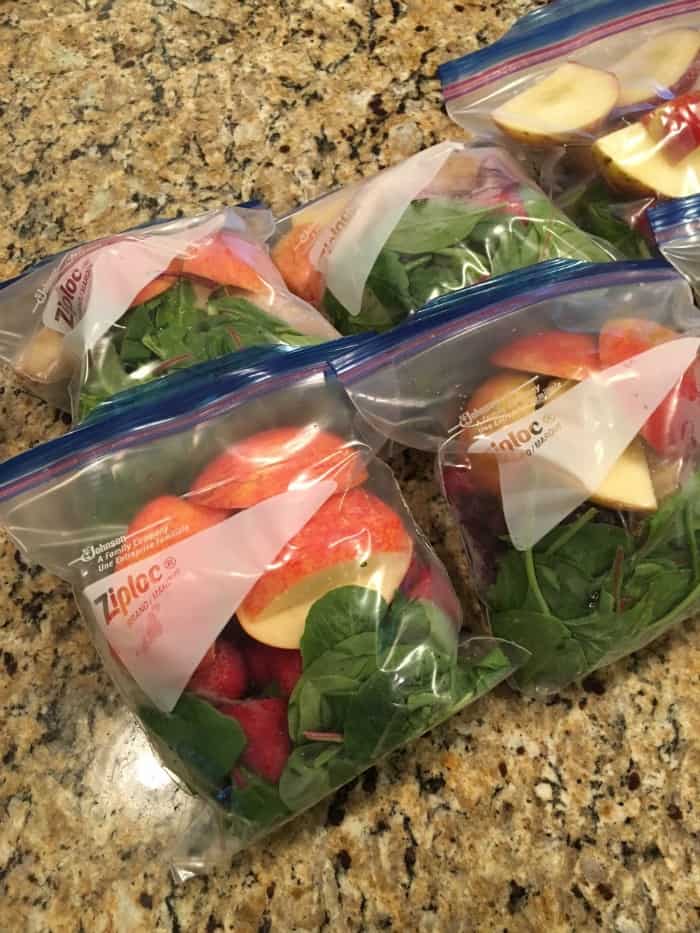 Lunch
Mike's Cobb salads
Meal prep tips
I made all of our salads for the week on Sunday.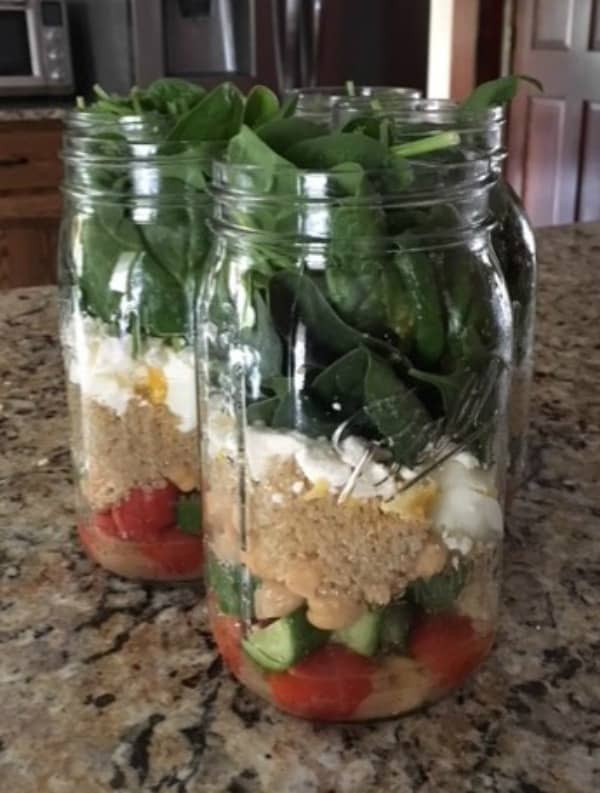 If you're interested in these meal prep containers I get them off Amazon. You can get 32-ounce wide mouth mason jar containers here and the square glass containers here.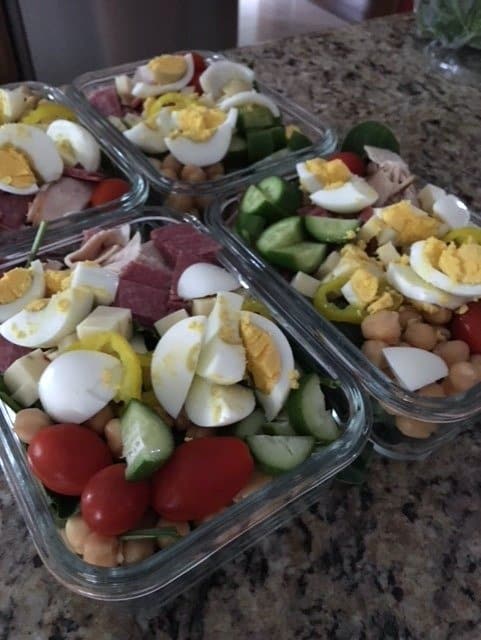 Snacks
Kind Bars
Cheese sticks
Siggis Yogurt
Meal prep
I organize all of the snacks into a plastic snack bin in the refrigerator.
Dinner
Bacon Cheeseburger Turkey Meatloaf
Chicken Quinoa Cajun Bake
Slow Cooker Buffalo Chicken Subs
Baked Balsamic Chicken Caprese – new recipe
Baked Pork Chops – not 100% yet what I'm going to make but I have 4 pork chops left from my Butcher Box order so I plan to make them this week. You can read my Butcher Box review if you're interested in having organic super high quality meat delivered to your door.
Meal prep
I made the turkey meatloaf, chicken quinoa cajun bake, and slow cooker buffalo chicken on Sunday. I also marinated the chicken for the baked balsamic chicken on Sunday too.
Pork chops I'll make the night we eat them. I also plan to eat them with a salad.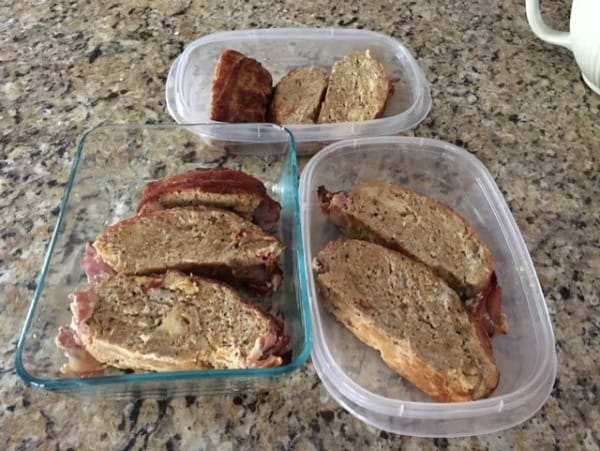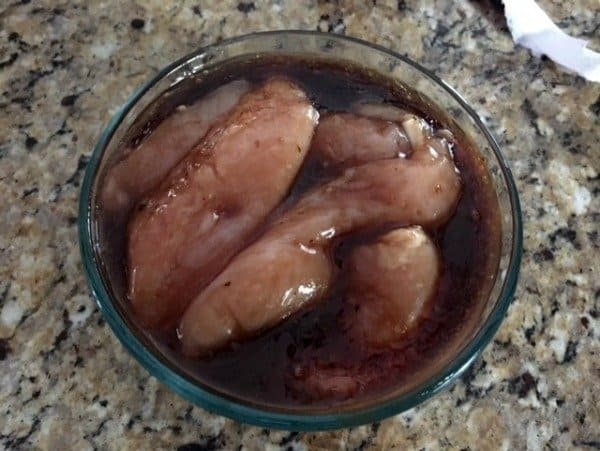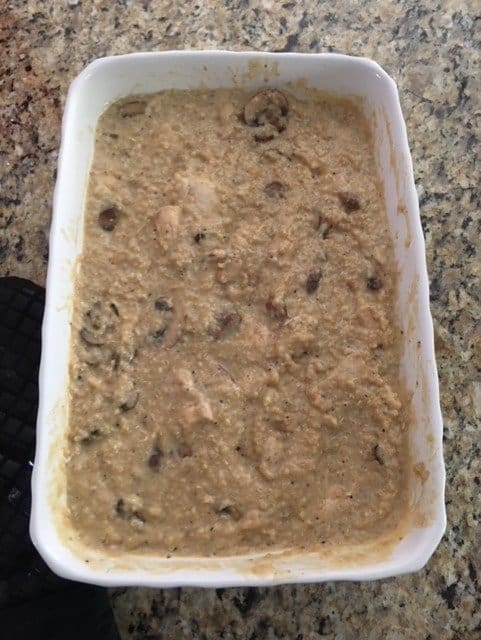 The last thing I want to say is life is so much better when food is prep ahead of time. Last night, after a long day of running around, Mike and I only needed to warm up dinner (quinoa bake) and we didn't need to worry about washing dishes because everything was cooked on Sunday. It was great!
It also reduces so much stress not worrying about food for the week. All our meals are planned and prepped so we can focus on other things. Actually, I wrote an entire post about hot zones in my best weight loss advice post. If you're feeling overwhelmed 80% of the time then read this post!
One more thing, I also put together another beginner meal prep post – it's have EVERYTHING you need to get started with the meal prep habit.
Have a great week!