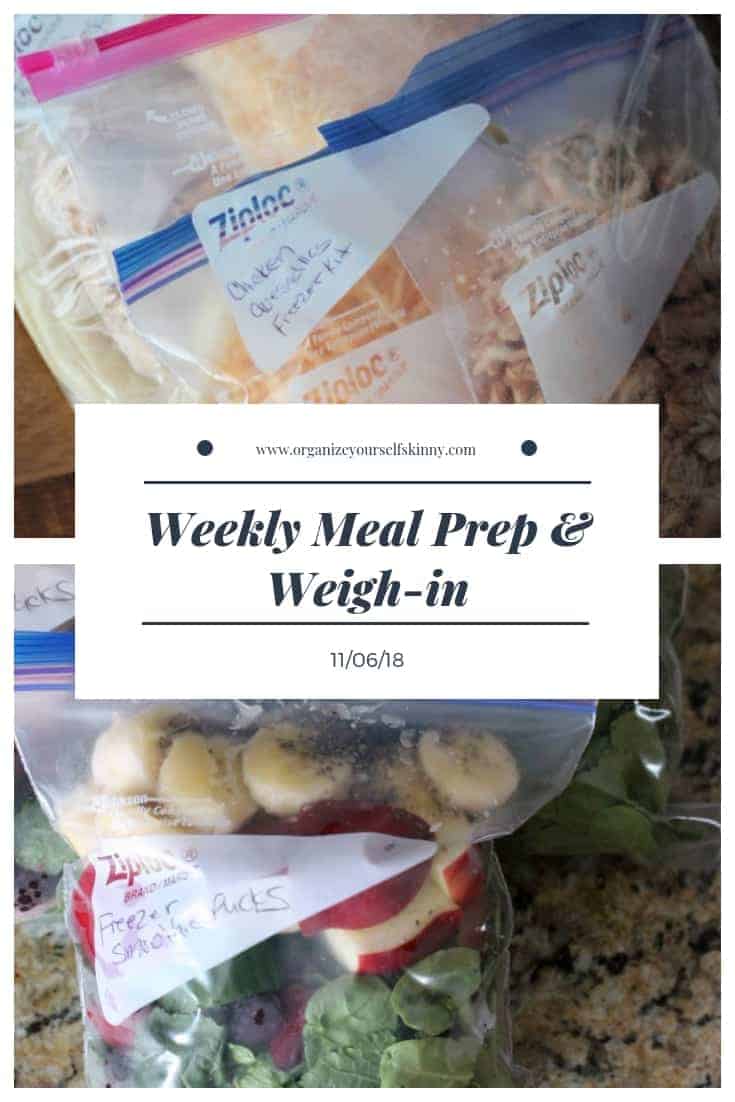 Hey there! I hope you're having a great start to November. Honestly, it's hard to believe we're into November already. Thanksgiving is only a few weeks away, then Christmas, and THEN New Years. Seriously 2019 will be here before we know it. Anyone else freaking out? Or is it just me?
Right now, I'm trying my best to get ahead of the game. That's always my survival strategy for anything – plan and prep ahead. Nothing stresses me out more than flying by the seat of my pants. Gone are the days of waking up and just "going with the flow". Maybe some people can live that way but not me. I feel so much better when I have a plan and prepared ahead of time.
Anyway, I'm working hard the next couple weeks to get my home and business in order so I can somewhat cruise through the next two months.
This means:
Getting dinners in the freezer so I don't have to think about "what's for dinner" every week. It's been hard to put meal plans together every week, and even harder to meal prep, so getting as much as I can in the freezer will free up a lot of time and energy. I don't want to think about dinner when I have shopping, parties, and vacation to focus on!
Get our calendar organized. I need to make sure I have all teacher conferences, half days/days off, concerts, doctors appointments and anything else in the calendar. I hate when things "pop up" when I least expect it.
Put together a list of everyone I need to purchase holiday gifts for.
Plan out and write OYS content for the next couple months. It is very hard for me to work once everyone is home during the holidays plus add a vacation on top of that and I have like 2 weeks to get work done in December.
Get all Christmas gifts purchased by December 1st. This is so Mike and I can come home from our cruise and just wrap everything. I don't want to worry about purchasing gifts after we get back.
Keep up with cleaning routines. Life is better when our home is clean and organized.
Say no. In the next couple weeks I'm going into hermit mode as I get everything planned and prepped. So this means not answering phone calls or wasting time on things that don't have to do with planning ahead.
Okay, sorry for the tangent. But I'm all about enjoying the next couple months and being prepared is going to be key.
Let's get to my weigh-in.
Starting weight (October 2010) : 177 lbs
First goal weight: 145lbs
Final goal weight: 135 lbs
Last week's weight:152.6 lbs
Current weight: 152.2 lbs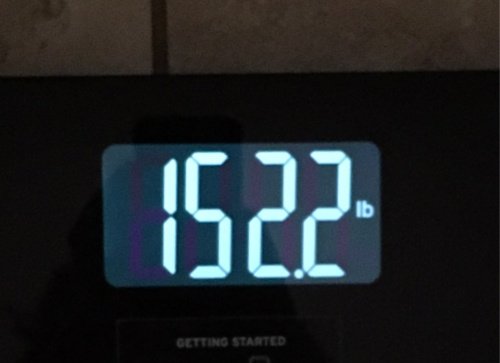 Over the last couple weeks my weight has stayed the same. I want so bad to see below 150lbs but, obviously, it's been a struggle. I feel confident that I'll get below 150 before my cruise but as we know that doesn't magically happen. I need to stay consistent. Right now that's my biggest issue. I do great most days but THEN have days where I slip up. Either I'll eat a little too much at night, not exercise like I should, or have an extra coffee. Those things don't seem like they should be a big deal – but they are.
To lose weight, and keep it off, it's important to stay consistent. I can't expect to lose weight if I have "slip ups" 3 days a week.
Going into this week here are my goals:
Exercise Saturday – Wednesday (5 days) – so far so good! I have tomorrow to go. It's hard for me to exercise Thursdays and Fridays because I have to be out of the house super early. But as long as I stick to 5 days that should be sufficient.
Drink a green smoothie and eat a mason jar salad EVERY DAY. I feel my best when I do this so that's what I plan to do.
Drink 64 ounces of water. To hold myself accountable I'll fill up 2 (32-ounce) mason jars everyday.
Don't eat past 7pm – I'm pretty good at this but there are some days here and there I have slip ups. This week I'm staying firm with no eating past 7pm.
Keep calories at 1500 a day. I'm going to go back to basic and log everything into My Fitness Pal.
Alright, time to get to my meal plan.
Breakfast
Meal prep tips
Late last week I made some frozen smoothie packs to get me through the next couple weeks. I plan to make more this weekend to get me through the rest of the month and into December.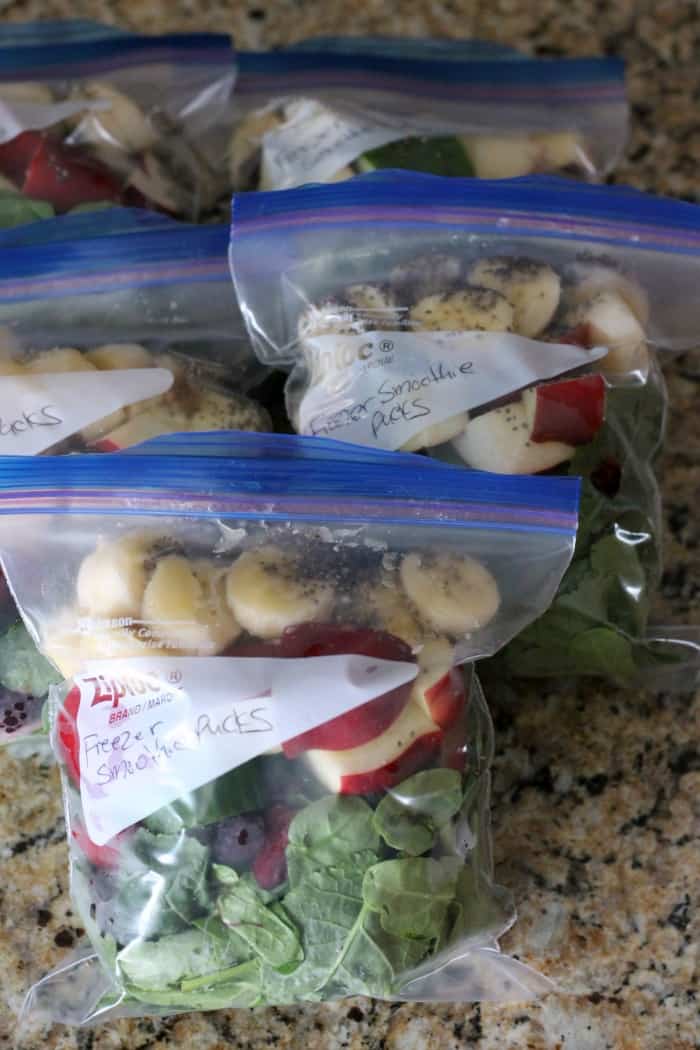 Mid-morning snacks
KIND Bars
Meal prep tips
I order 3 boxes of KIND bars from Thrive Market late last week. Honestly, we go through these bars like water in my house and Thrive Market has the best price. You can read my Thrive Market review here.
Lunch
Meal prep tips
I made 5 of these salads today to get me through the week. I plan to make more on Friday to get me through the weekend and into next week.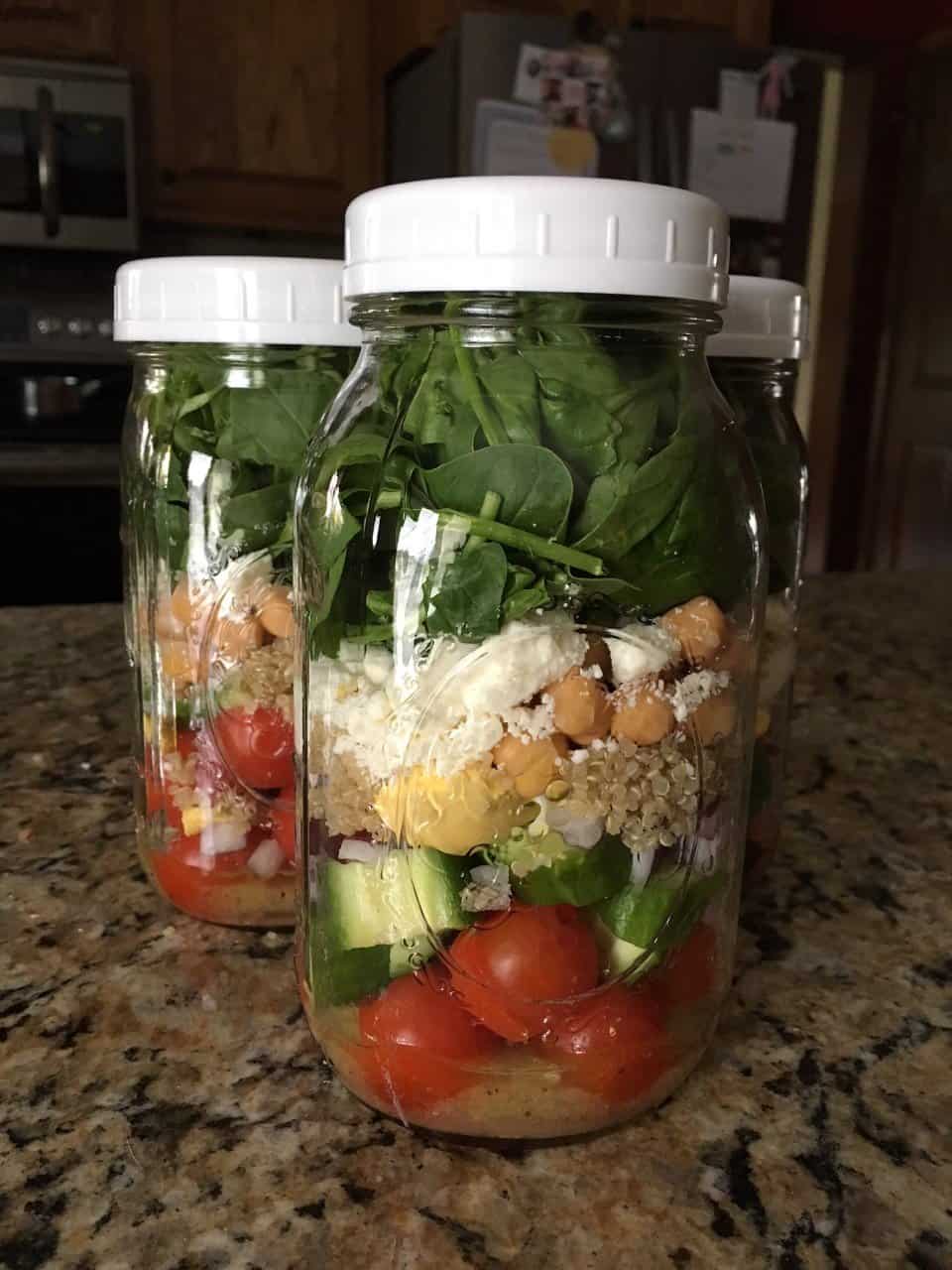 Dinner
Tacos
Sausage and Tortellini One Pot Meal
Mom's birthday dinner (pizza)
Meal prep tips
I made chicken quesadilla freezer kits last weekend.
Stuffed peppers I made two weeks ago and those are in the freezer.
I'll make the sausage tortellini on Wednesday in the afternoon.
Meatballs will cook in the slow cooker all day on Thursday.
Wraps will be made the night we eat them. I'll make the bacon tomorrow.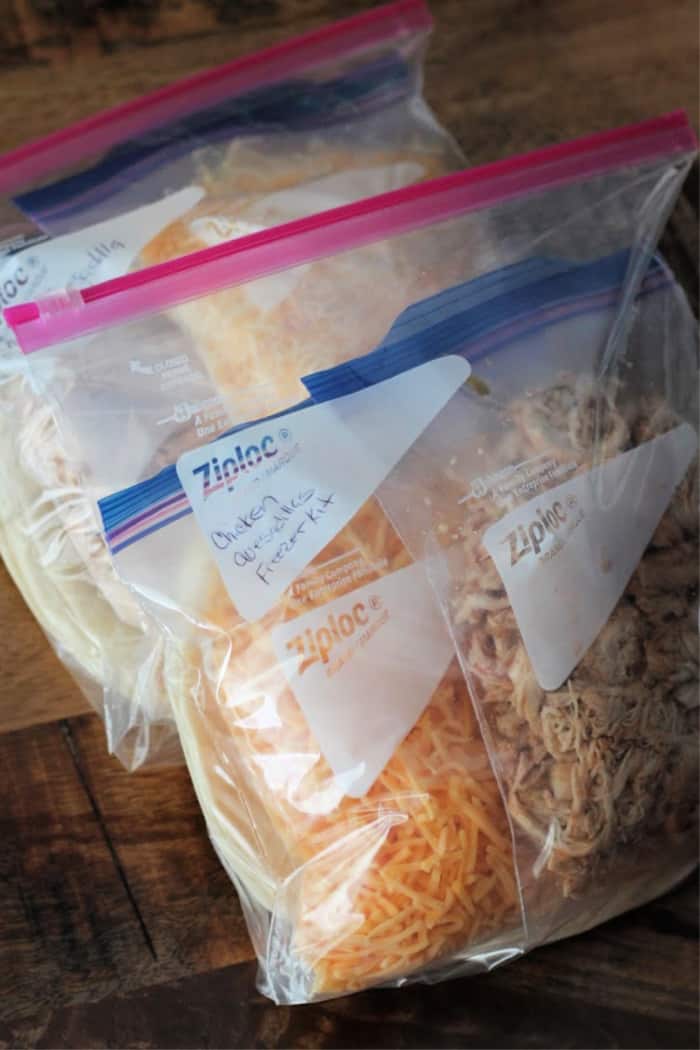 That's my plan and prep for the week. What about you? What's on your meal plan this week and please, tell me, how are you getting ready for the holidays?