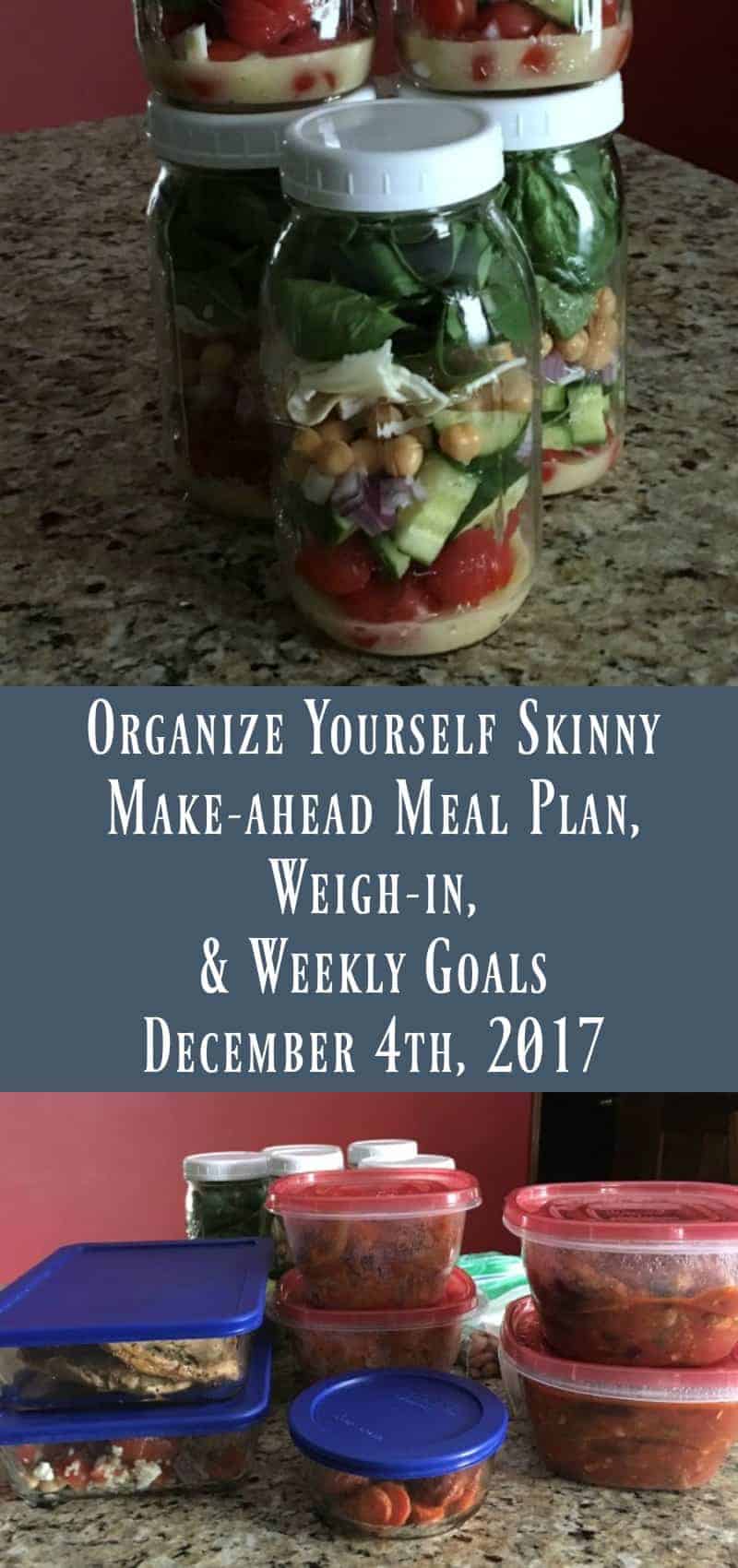 *This post may contain affiliate links. I only reccomend services or products I use and believe in. If you choose to use my links to make a purchase then thanks for supporting my site! I appreciate it!
Hey there! Wow, I can't believe it's December…and I can't believe I haven't shared a meal plan since November 6th. Well, actually I can because the last couple months have been very busy. I've been doing my best to stay ahead of the game but between moving, getting the house settled, taking care of my kiddos, and the holidays I'm lucky I leave the house with my shoes on. No joke!
Anyway, I'm finally starting to feel settled into our new home. Everything is put away and we are starting to fall back into routines. My home gym is set up so I'm able to get on the treadmill 4-5 times a week without issue. That alone has me feeling good. Personally, I'd rather exercise at home than at the gym. Not that I'm against the gym it's just I like easy and walking down to my treadmill is easy for me. I also have weights and my resistant bands down there so I can get in toning exercises too. Getting back into my morning exercise routine was one of the first things I did to get back on track after our move.
Also, I'm slowing starting to stock my freezer. Mostly I just have detox smoothie kits and some pizza dough. I need to take a day very soon to get my freezer stocked. I want to put together freezer meal kits and slow cooker freezer meal kits. I'd also like to make a bunch of breakfast burritos and energy bites. I want to go into 2018 with healthy meals ready to cook and eat.
Alright let's talk about my weigh-in.
Starting weight (October 2010): 177
1st goal weight: 145
Final goal weight: 135
Last weigh-in (November 6th): 154
Current weight: 152
Pounds lost: -2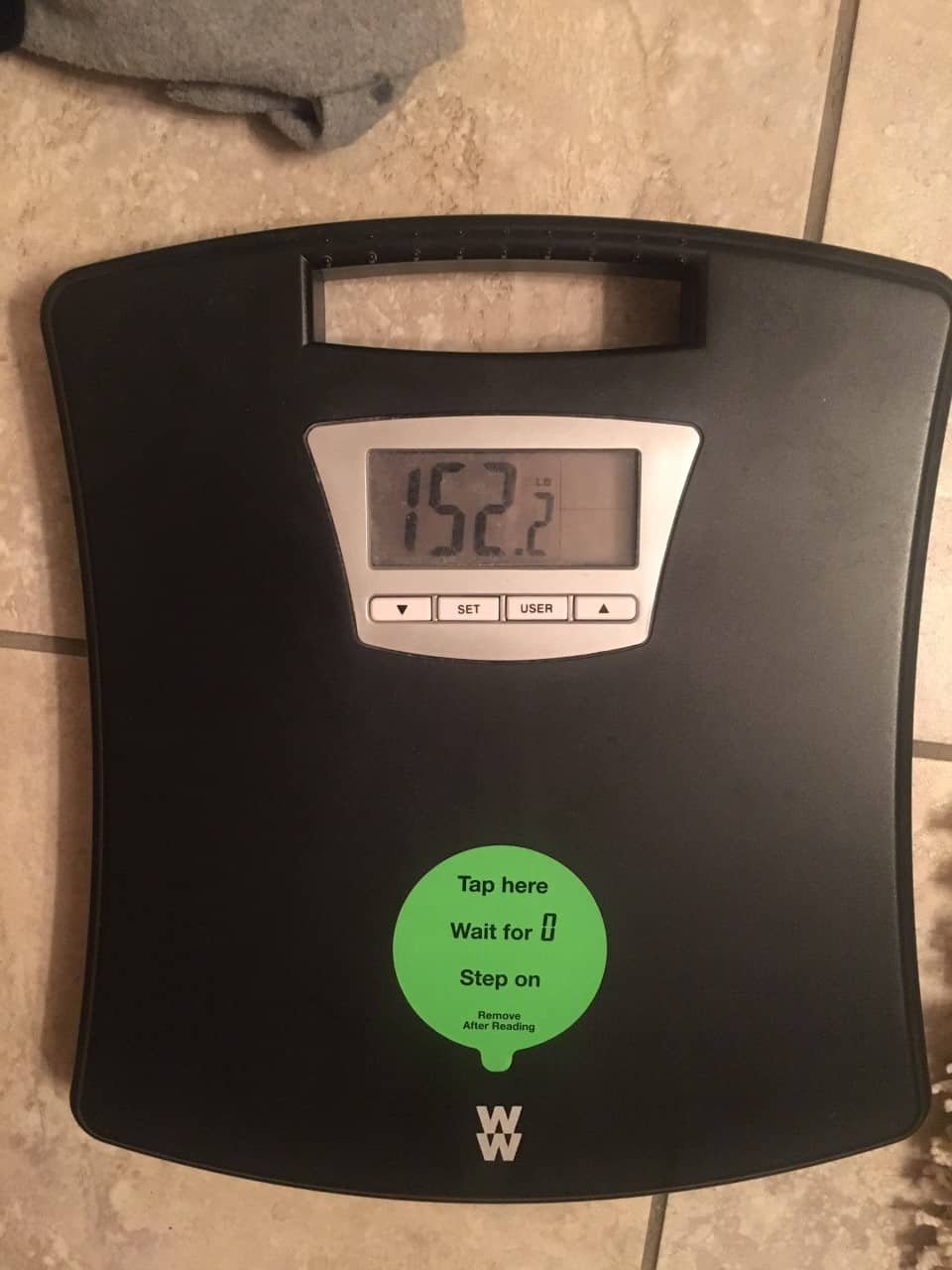 Like I said in my last meal plan post, my goal is to start 2018 below 150 pounds. Right now, I'm 3 lbs away from that goal but I'm not going to ring the victory bell just yet considering this entire year has been filled with losing and gaining the same 3-5 pounds. Ugh, it's so frustrating. A part of me wants to blame age and hormones. I'm 42 and my body isn't the same as it was when I started 7 years ago. However, I also need to blame the little bites, licks, and sips I take throughout the day. I can't expect to lose weight if I consume more calories than I burn. Yep, it's that simple. Also, my exercise of choice is running and even though working up a great sweat on the treadmill keeps me sane and happy my body needs more than that. As I get older, toning exercises make more of a difference than cardio. Since moving into our new home I've increased my toning exercising and I need to keep that a priority. Basically, if I want to lose the last 15 lbs I need to keep my extra bites under control and increase toning exercises.
Okay let's get to my meal plan. The last couple weeks I've relied on meal delivery services to help out with dinner. Honestly, I just didn't have the brain power to put together a meal plan or the energy to grocery shop.
A couple weeks ago I got the Paleo plan from Sun Basket, last week I got some classic meals from Home Chef, and this week I received 3 meals from Hello Fresh. I don't know about you but I find these services to be lifesavers during busy times. I'm not going to go into all the pros and cons of these meal delivery kits but if you're interested you can read my reviews:
Sun Basket Review (here's $35 off your first box)
Home Chef Review (here's $30 off your first box)
Hello Fresh Review (here's $30 off your first box)
Here's what I'm eating this week.
Breakfast
Eggs on an english muffin
Make-ahead tips
I put together green smoothie freezer kits about a month ago and still have a few left. I also have bags of fruit and greens to make more if I run out.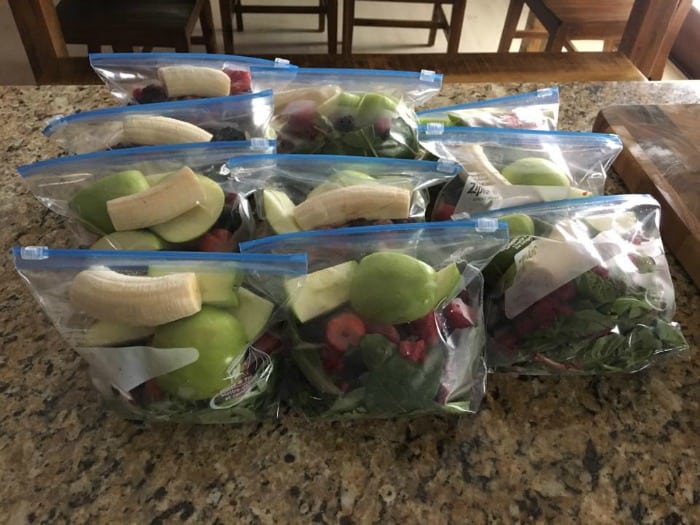 Mid-morning snack
Hard-boiled eggs
raw almonds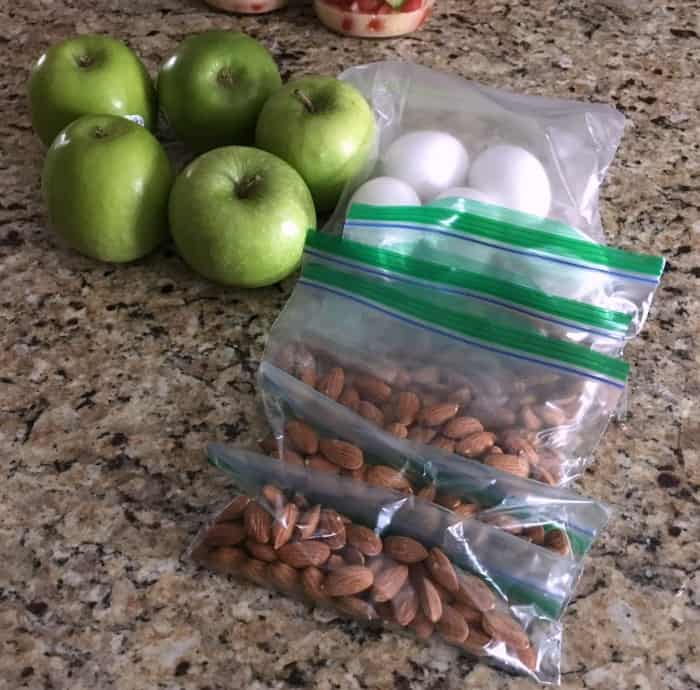 Lunch
Make-ahead tips
I put together the mason jars salads today for the week. If you have questions please see my mason jar tutorial. If you want my mason jar salad ecookbook and tutorial emailed to you then click here.
Mid-afternoon snack
Green apple and peanut butter
Dinner
Hello Fresh Pork Chili
Hello Fresh Thyme Chicken
Slow Cooker Italian Beef (I actually used the steaks I got from Hello Fresh for this recipe)
Make-ahead tips
I made the chili, chicken, and baked rigatoni yesterday.
Italian beef I started this morning.
Quinoa salad was leftover from last week.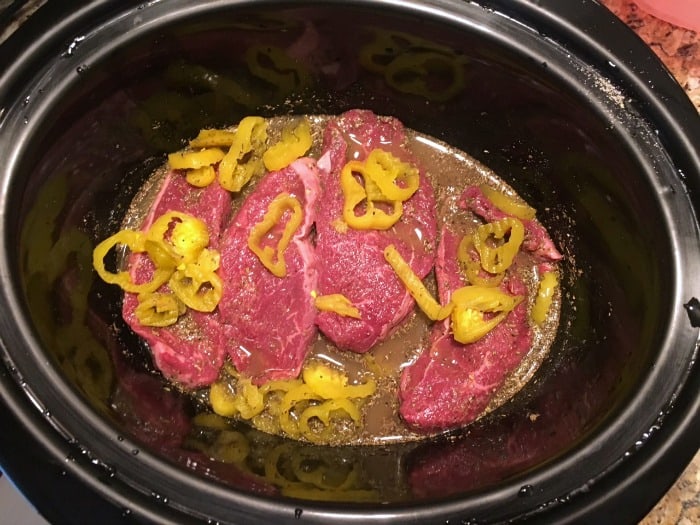 Now for my weekly goals.
The main thing I want to focus on this week is planning for 2018. I want to plan out my business goals and calendar along with personal goals. Then I want to put together a plan and to-do list. 2017 was an amazing year and I'm looking forward to 2018 being even better.
Oh, and I also want to get my office and filing cabinet organized. It's going to be tax time very soon and I need to have all my papers in order.
Last, this week I want to exercise 4-5 times a week, keep calories between 1300 – 1500 a day, and make sure not eat past 7:00pm.
That's it for now. I hope you have a great week!
Get Instant Access to my Mason Jar Salad Recipe E-cookbook!
Sign up now to receive your FREE e-cookbook that I created exclusively for my email subscribers! That's you!