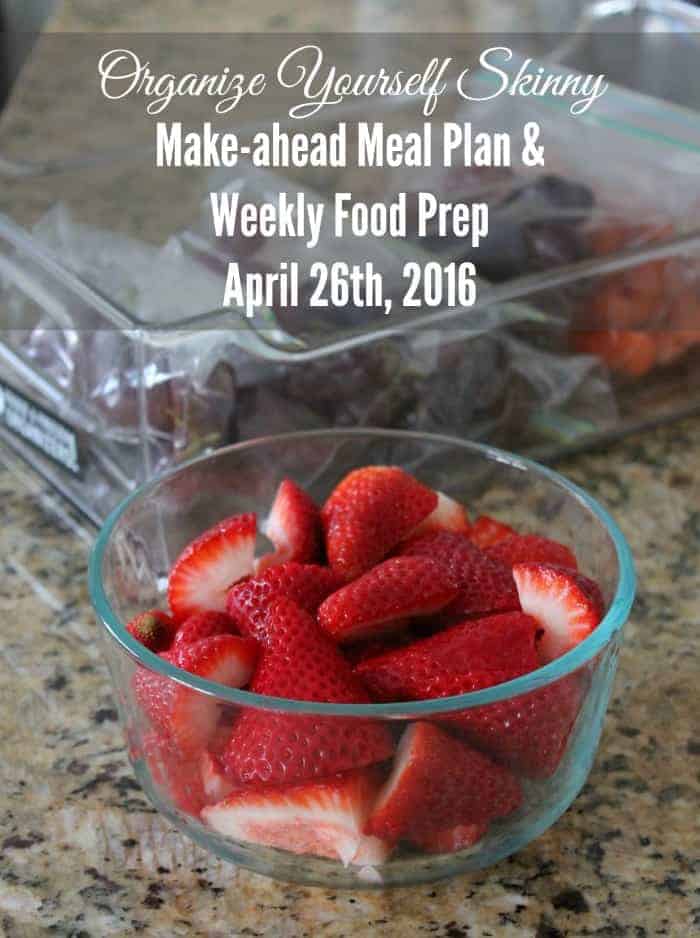 Hey everyone! It's the second week in a row where I'm a day late with my meal plan. Sorry. This time of year is killer for me. I try so hard to get a head of the game but it seems I only need 1-2 days of laziness (or sickness) to fall behind. I'm looking forward to summer. In fact, I can't remember the last time I was counting down the days until my kids were done with school. This summer we will be in straight chilling mode. No day camps. No activities. We are not signing up for ANYTHING. The only thing we are doing is camping and swimming. That's it. This past year I reached my limit with activities and other "busyness". Every week was filled with dance classes and the weekends were filled with birthday parties and a million other commitments. We need a break. This summer I'm officially taking it easy. Obviously, I still need to work but the wonderful thing about full-time blogging is I can do it anywhere and that's exactly what I intend to do.
Let's get right to my meal plan because I have 2 awesome recipes I want to write up and get scheduled today. I made a breakfast egg and quinoa bake a couple of weeks ago and it was delicious. If you like the quinoa breakfast bowls then I know you will love this too.
This week I didn't need to do much food prep because I have a bunch of food in my freezer and fridge we need to eat up. I also have lots in my pantry so I don't need to do much grocery shopping either. Thank goodness for easy weeks.
Breakfast
Make-ahead tips
I prepared a froze a bunch of steel cut oatmeal a couple months ago. My freezer is running out of room so we will be eating all the oatmeal this week. Here are my oatmeal freezing tips.
Lunch
Make-ahead tips
My plan is to cut up all the vegetables today. Typically, I would have this done already but didn't have the time or energy over the weekend. It didn't take a lot of time to cut up the amount I needed for a salad yesterday. I had leftover quinoa yesterday but plan to make another batch today.
Dinner
Homemade Asiago Chicken Tenders with rice and roasted asparagus.
Black Bean and Rice Quesadillas
Make-ahead tips
I'm making the cheeseburger meat tonight for the salad and will save some for the macaroni and cheese.
I will prepare the rest of the meals the morning we will eat. I know this isn't ideal but when I don't get around to meal prep on the weekend – or the night before – I try to wake up early to prep dinners that morning. This strategy works when it needs to.
Snacks
Apple and peanut butter sandwich
Greek yogurt and fruit
Hummus and vegetables
Make-ahead tips
I will make the smoothies 1-2 days at a time.
I will cut up vegetables and fruit today.