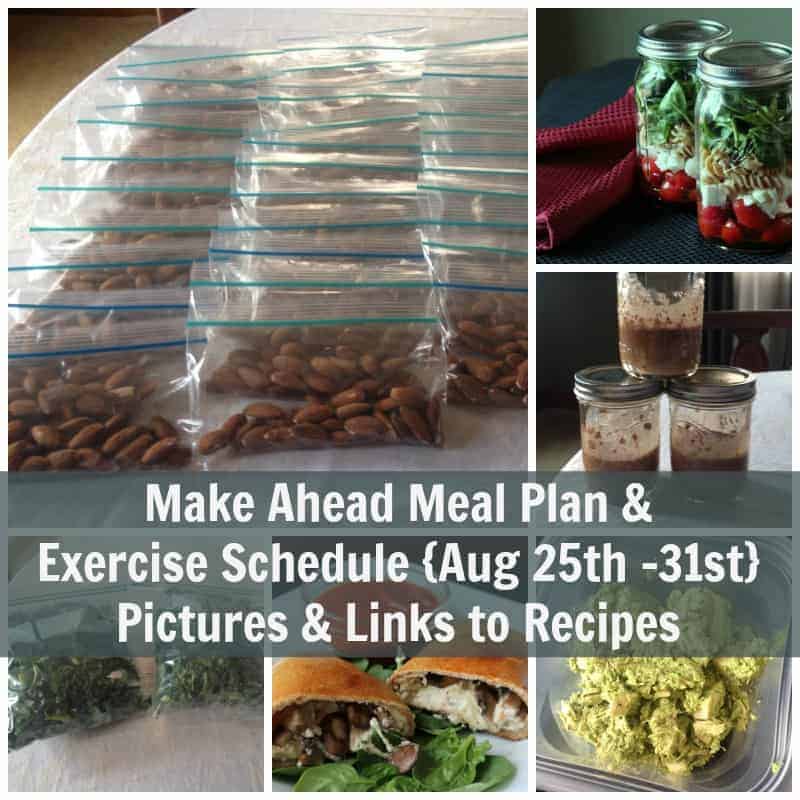 I cannot believe we are in the last week of August. Summer has flown by and school starts for my girls in just 1 week. I have to be honest I do not feel as prepared as I would like. Work has been so incredibly busy and I just don't have the time – or mental stamina – to focus on school supplies or other back to school items. Thank goodness for Amazon and my mom because if it weren't for both of them my girls would be heading to school with a couple of IOU's. Just sayin.
This past weekend I continued with the back to school procrastination because I was distracted by the Zac Brown Band concert. Not sure if I ever mentioned this but ZBB is my all-time favorite band. Love them and every single one of their songs. I purchased the tickets back in May and could not wait for this concert. Well they put on an amazing show and I couldn't think of a better way to close out the summer. Nothing in this world compares to a country concert. So much fun!
Here are a couple pictures.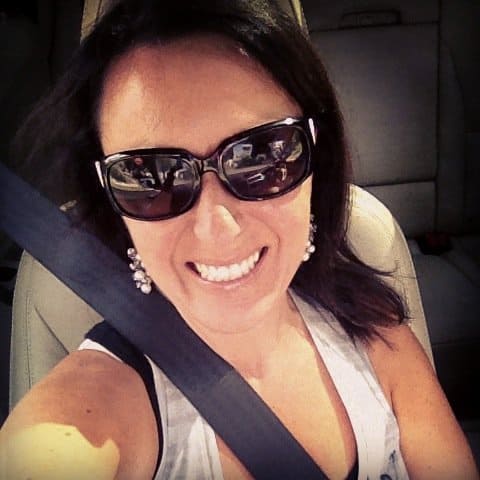 Okay let's get to my exercise schedule and meal plan. I am STILL struggling with exercise. Food – besides a reese PB cup here and there – I am doing great with. But for some reason I can't get off my couch in the morning. It is not good because I am starting to feel like I have moved so far from my exercise habits that I might need to start over. One strategy I think I am going to use, to get me back on track, is to start a 30 day exercise challenge. Not sure yet but I will keep you posted on this.
Until then here is my planned exercise schedule this week.
Tuesday, Thursday, Friday
30 minutes on Treadmill
100 crunches
30 russian twists
30 modified pushups
12 bicep curls and tricep extensions
50 squats
My weekly meal plan
Breakfast
Or
Peanut Butter Chocolate Overnight Oats
Make ahead tips
Smoothie will be made the morning off. But you could make the night before or prepare ingredients into smoothie kits. Here is more information on how to make green smoothies.
I made 3 jars of overnight oats.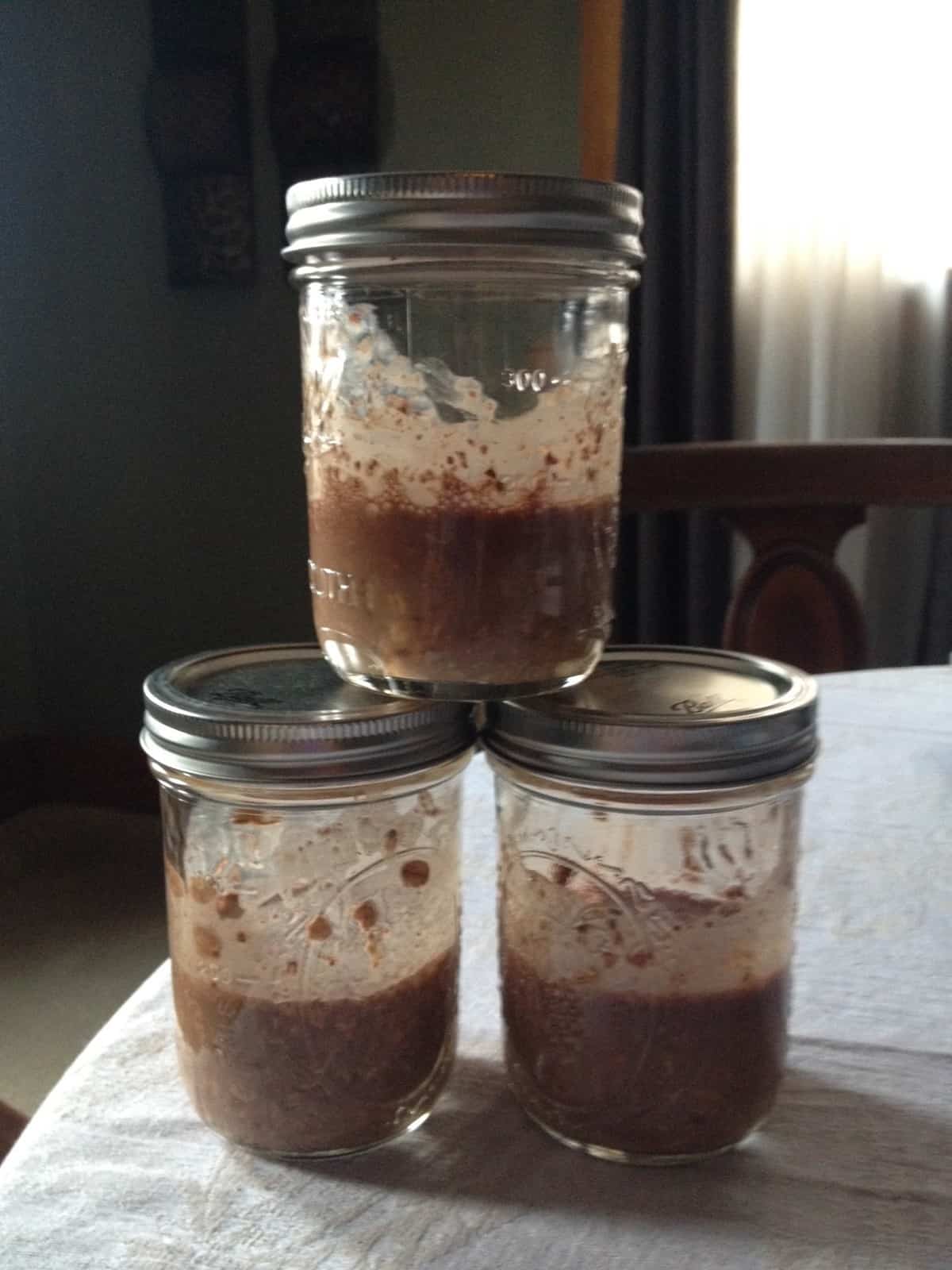 Mid-morning snack
Hard-boiled egg
Raw almonds
Make ahead tips
I still have a couple hard boiled eggs from last week.
I purchased a 3lb bag of raw almonds from BJs wholesale and portioned them out into ¼ cup snack packs. These will be perfect for grab and go.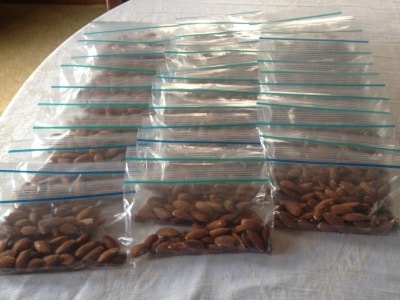 Lunch
Fresh Mozzarella, Tomato, and Spinach Mason Jar Salad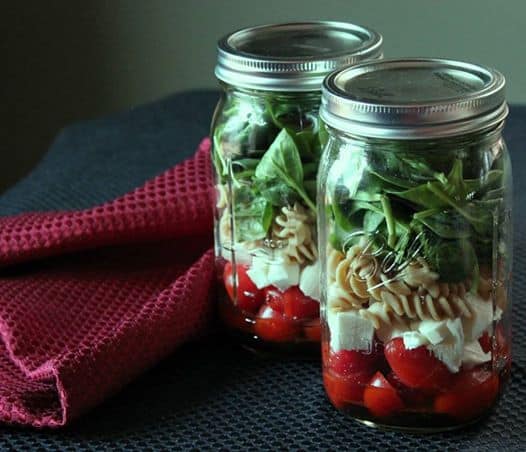 Make ahead tips
Mid-afternoon snack
Veggies and hummus
Or
Cheese stick
Make ahead tips
I still have a few veggie snack packs from last week. Will make more on Wednesday.
Dinner
Naan Pizza with Feta and Spinach
BLT with Avocado
Chicken Sausage and Mushroom Calzone
Make ahead tips
Cheeseburger mixture was made last week. I used a majority of it for the cheeseburger stuffed peppers and will use the leftovers for wraps.
Buffalo chicken was also made last week in the slow cooker.
Dough for calzones will be made tonight.
Pizza, BLT, and calzones will be made the night of.
What is on your meal plan this week?