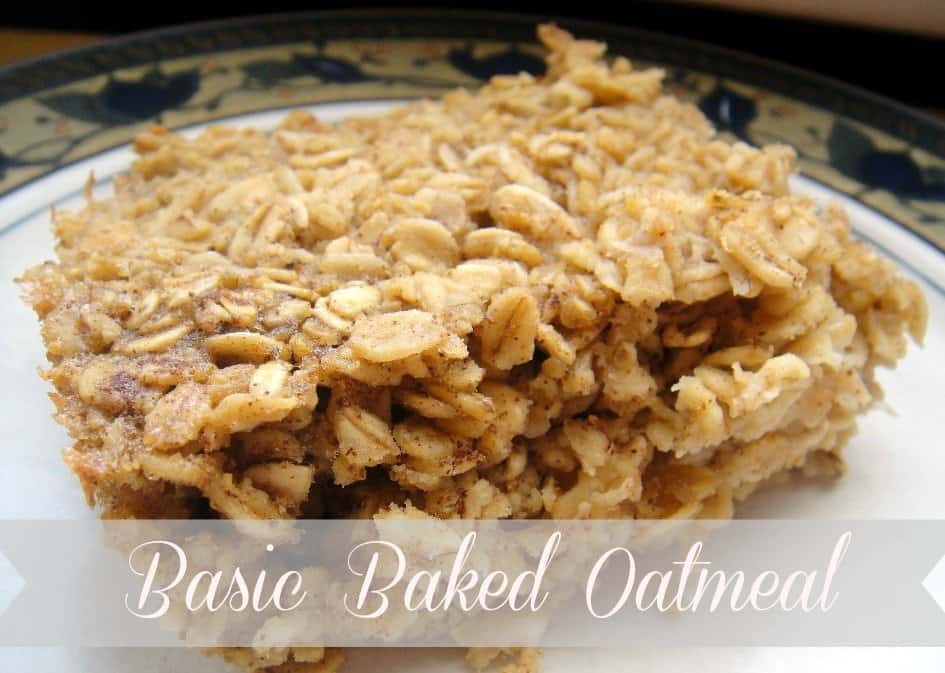 Oatmeal is one of the foods that I used to hate. I wanted to like it, really I did, but every time I would try it I could never bring myself to eat it.
Now I know why.
Come to find out it was not real oatmeal I loathed it was the instant stuff that dissolved into mush the moment hot water hit it. Once I started cooking whole rolled oats on the stove or steel cut oats in the slow cooker I developed a new found respect for this yummy grain.
Over the last couple of months I came across a different way to prepare oatmeal and that is baked.
Blogs I follow such as Lynn's Kitchen Adventures, Good Cheap Eats, Money Saving Mom, and more recently Sugar Free Mom all posted baked oatmeal recipes that peaked my interest.
After researching different baked oatmeal recipes I ended up adapting a recipe from Food.com. The results were amazing bringing my love for oatmeal to the next level. The consistency and texture were almost like one of those Quaker oatmeal bars but only healthier and better.
Oh mama these were good!
This recipe is a basic one that tastes delicious with a drizzle of pure maple syrup and/or cream. In the future, I will experiment with different ingredients to offer a variety of bake oatmeal flavors.
You absolutely must try this. Do it this weekend 🙂

Basic Baked Oatmeal
Author:
Organize Yourself Skinny
Ingredients
3 cups rolled oats
2 large eggs, beaten
¼ cup melted coconut oil
1 cup 1% milk
¼ cup brown sugar
½ cup applesauce (use homemade if you have it)
1 teaspoon cinnamon
1 teaspoon baking powder
2 teaspoons pure vanilla extract
Instructions
Preheat oven to 375 degrees
In a medium to large bowl mix together oil, sugar, eggs, applesauce, cinnamon, and vanilla.
Add to the bowl rolled oats, baking powder, and milk. Mix until thoroughly combined.
Pour oat mixture into an 8 inch square baking dish and bake for 20 minutes. Let sit for about 3 minutes, cut into 9 squares, and serve warm.
Nutrition Information
Serving size:
1 square
Calories:
210
Fat:
10
Carbohydrates:
26
WW Points +:
6
Fiber:
2
Protein:
6
Freezer Instructions
These bars freeze and reheat very nicely. After they cook and cool wrap individually in plastic wrap then place in labeled freezer bag for the freezer.
Reheating Instructions
Remove plastic wrap and warm in microwave (1-2 minutes) or in oven on 350 for 10-15 minutes or until warmed through.
Get Instant Access to My Best Weight Loss Tips & Strategies!
Sign up now for a free step-by-step 7-day email course that I created exclusively for my email subscribers! That's you. I will teach the best habits, strategies, and insider tips so you can enjoy a lifestyle that encourages and supports weight loss! Stop relying on willpower and take control back over your life! You can do this. Let me help!