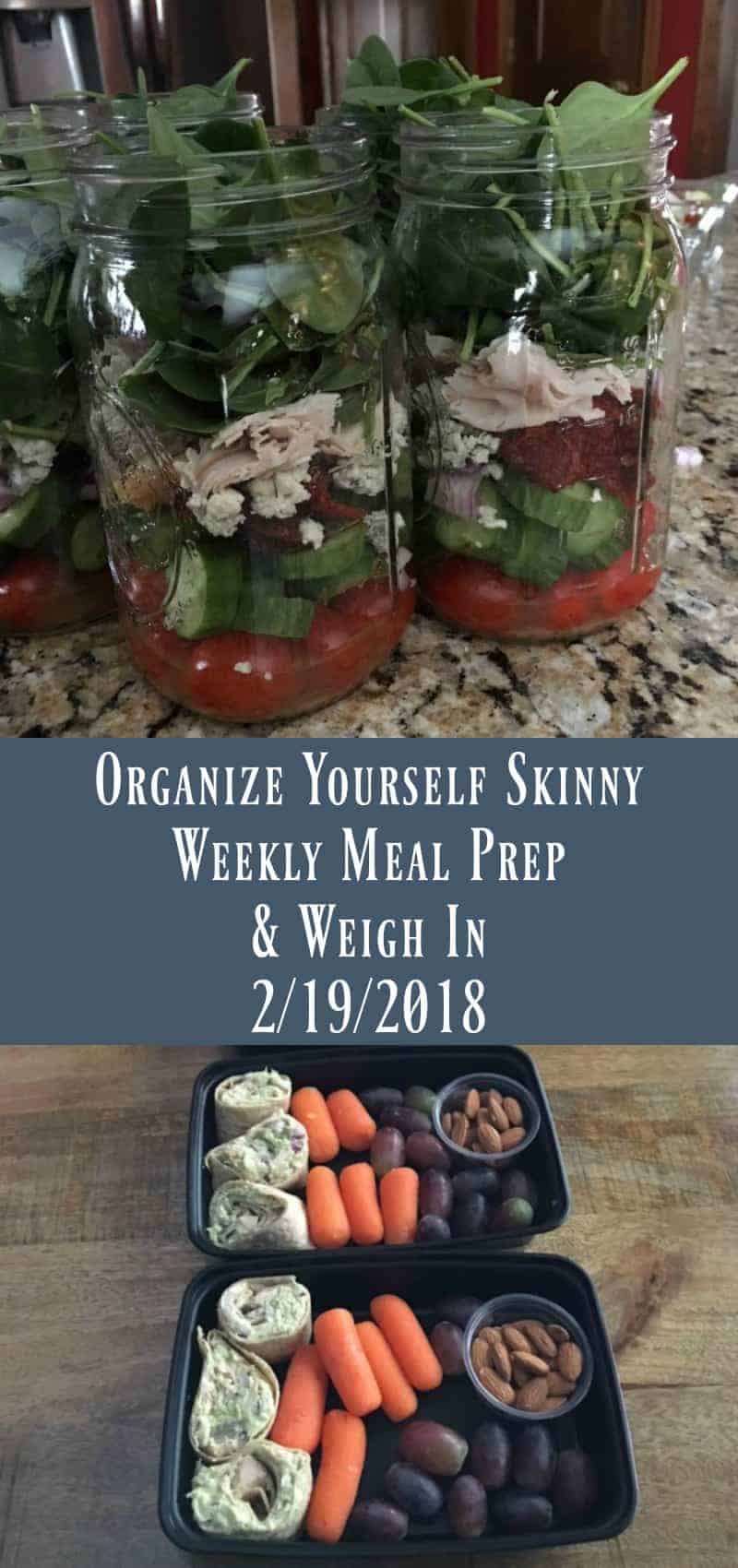 Hey hey! I hope you're having a great week. I feel like I have a lot to share with you today. Well, maybe not a lot but I do have some important news to let you in on. Clearly, I love meal prep. I talk about it every week in these meal prep posts and share all kinds of meal prep tips on my blog. In fact, within the last few weeks I put together a meal prep resource page FILLED with all my best meal prep posts. If you haven't check it out yet then I recommend doing so.
Let's get to my weekly weigh-in.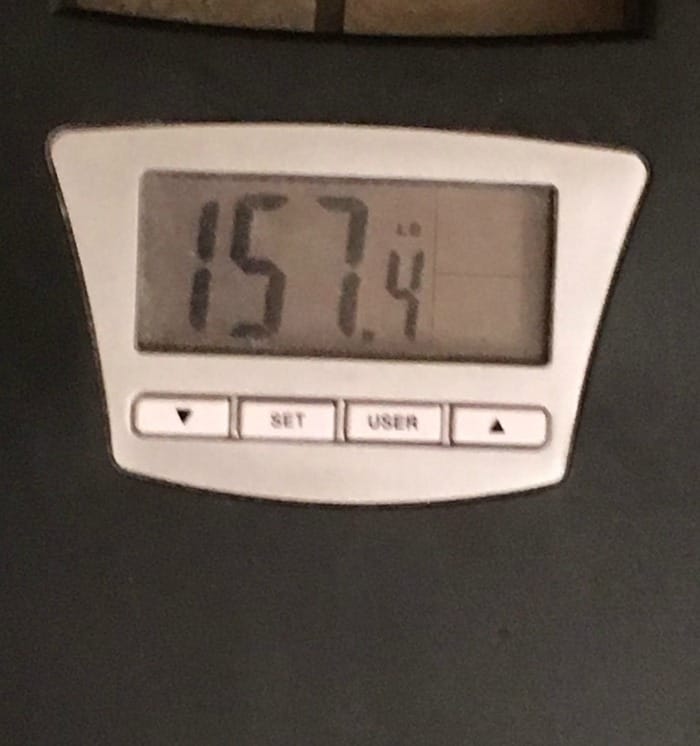 Starting weight: 177lbs (October 2010)
First goal weight: 145lbs
Final goal weight: 135lbs
Last week's weight: 157lbs
Current weight: 157lbs
No weight loss this week. A part of me feels disappointed but on the other hand I've had some non-scale victories that keep me going. First, I've stay consistent with exercise – including toning. I can see changes in my arms, butt, and legs. I need to focus more on my core but every other body part is starting to take on a nice shape. I don't know about you but my tummy area is by far my most difficult spot. It's where all my weight goes and it's super hard to get rid of. Staying consistent with exercise has also help to keep me energized and focused. I have some big projects I'm working on and trying my best not to get distracted, exercise helps with that.
Second, I've enjoyed a mason jar salad everyday for the last 3 weeks or so and kept up with drinking 64 ounces of water a day. Both of these together have kept the pipes moving which helps to reduce belly bloat. Sorry if that's TMI but I'm just sharing the things that are helping me.
Last, I'm getting my coffee creamer habit under control. I wouldn't say it's 100% yet but I'm better than I was 2 weeks ago. 3 things have helped me reduce the amount of creamer I consume a day. First, I use a smaller "normal" coffee mug instead of a jumbo mug. This way 2 tablespoons of creamer provides the amount of creaminess I like. Second, I measured each tablespoon. I started to get lazy with measuring which is why all the calories started to add up. Last, I schedule 2 coffee times a day – when I wake up and between 2pm – 3pm. So instead of removing coffee from my life (which is impossible) I just gave myself something to look forward to. In the last 2 weeks I'd say I've been 70% successful. My biggest downfall is the weekend when I spend a little more time "relaxing" on the couch in the morning. However, I do feel good about my progress. In the beginning, I felt like I needed coffee rehab, I seriously couldn't believe how dependent I was on a cup of coffee. But now I feel a little bit more in control.
With all that said, I'm sure you're wondering why I'm not seeing more progress on the scale. It could be a million things. Maybe I ate too much salt the night before the weigh in. Maybe it was a few too many little bites over the weekend. Maybe I need to amp up my exercise. Or maybe, it's all of the above. If I were a betting person I'd say it's most likely the extra bites, sips, and licks. I need to make sure I track everything so I can stay intentional with my food during the week and especially on the weekends.
This brings us to my weekly meal plan. The best way to prevent mindless eating is to meal prep.
I've been preparing meals and snacks ahead of time for a very long time but every week I'm still amazed at how better life is when food is ready. Not to mention it makes eating healthier so much easier.
Here are the foods I'm eating along with some meal prep tips.
Breakfast
Chicken Sausage and Super Green Egg Bake – I will eat with a slice Ezekiel bread.
Meal prep tips
I prepared this egg bake on Sunday. After it was cooled I sliced it into portions, put it into a glass Pyrex container, and stored in the refrigerator. The last couple weeks I've been making eggs everyday. Typically, I don't think this is a big deal but having eggs ready ahead of time saves me time and I don't have to worry about clean up.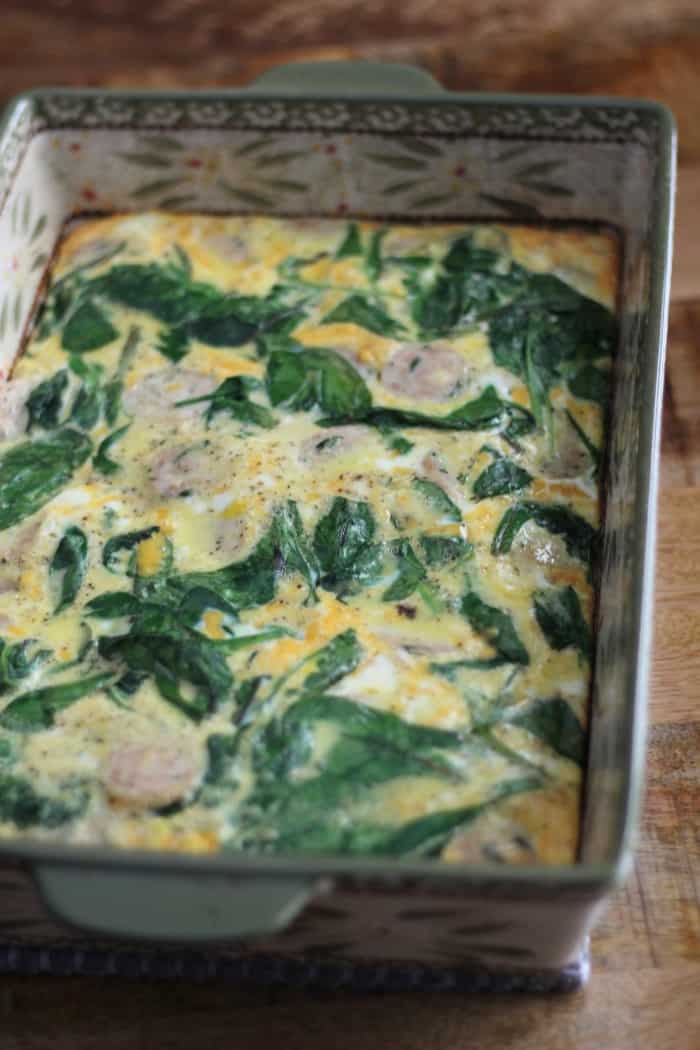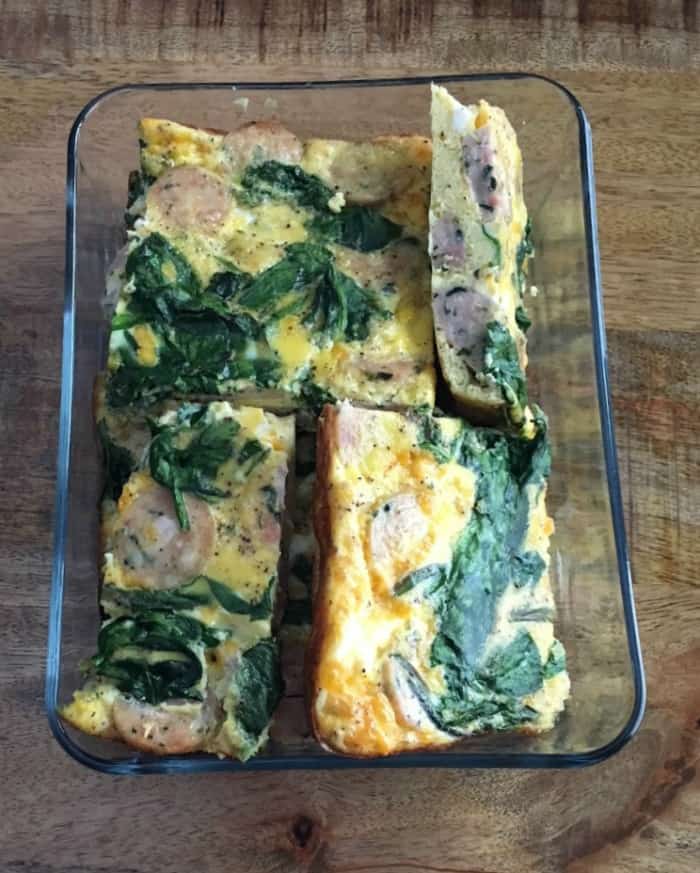 Lunch
Smoked Turkey with Chickpeas and Sun-dried Tomatoes Mason Jar Salad
Meal Prep Tips
I made these salads on Sunday.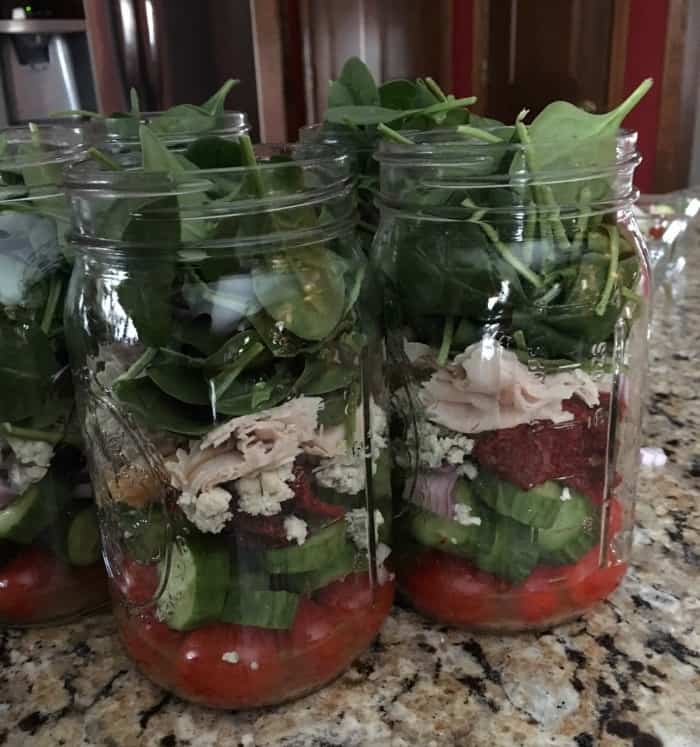 Dinner
Cheeseburger Turkey Meatloaf served with a side salad
Chicken, Broccoli, and Rice Bake – this recipe but with brown rice instead of pasta.
Sausage, Broccoli, and Rigatoni – quick pantry meal
Spinach and Feta Turkey Meatballs with Zoodles – new recipe
Out to dinner and leftovers.
Meal Prep Tips
The meatloaf I made a few weeks ago and froze it.
The shredded chicken, broccoli, and rice I made a few weeks ago and froze it. I just need to make the sauce and then bake it.
The sausage, broccoli, and rigatoni is using up some extra sausage we got this weekend from a party. I used half the pasta to keep it from becoming a carb overload.
Spinach and feta turkey meatballs I'll make on Saturday for dinner.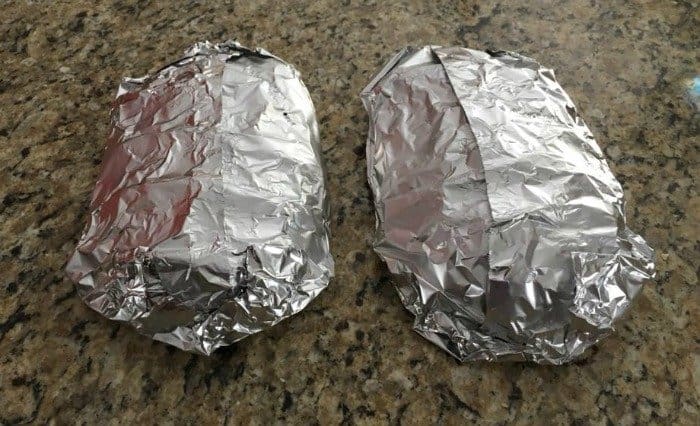 Snacks
Tuna Salad Wrap Meal Prep Box – new recipe idea
Meal Prep Tips
I put together 5 of these snack boxes to eat all week. You certainly can eat these for lunch but I like to have mason jar salads so I enjoy these for snack time. I did not eat the whole box in one sitting. I ate some for morning snack and the rest for afternoon snack. I plan to share more of these meal prep ideas in the future because I find them to be very helpful.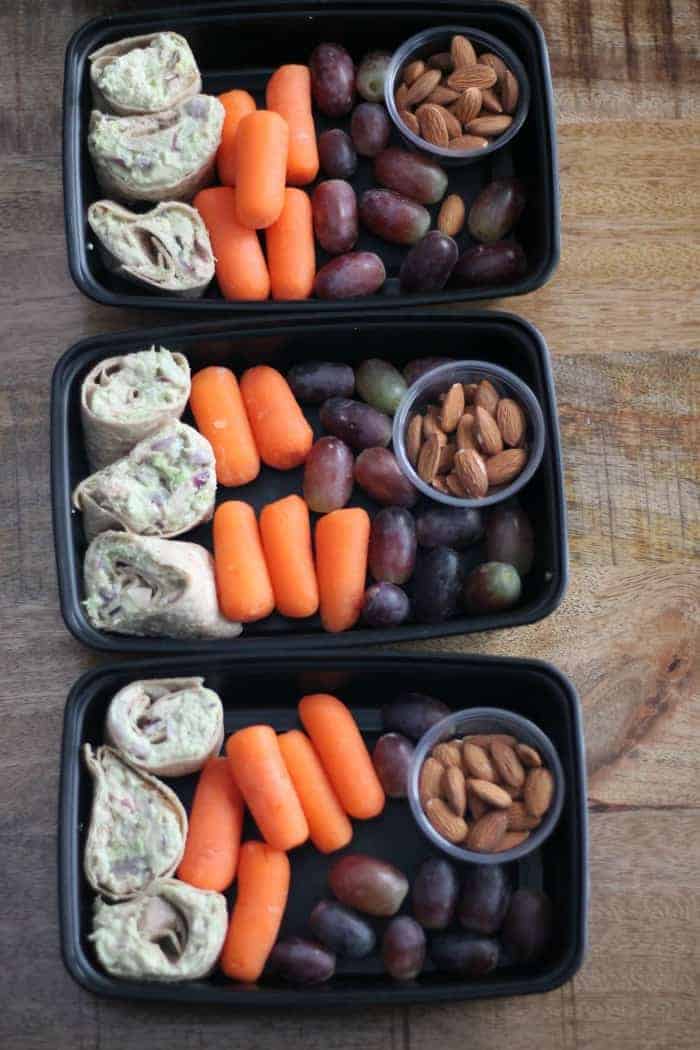 That's what's on my meal plan this week. I know I typically have Hello Fresh or another meal delivery kit but I didn't order any this week. If you're interested in trying one out then check out my meal delivery kit reviews.
If you're interested in ordering groceries online then check out my Thrive Market Review.
Have a great rest of the week!