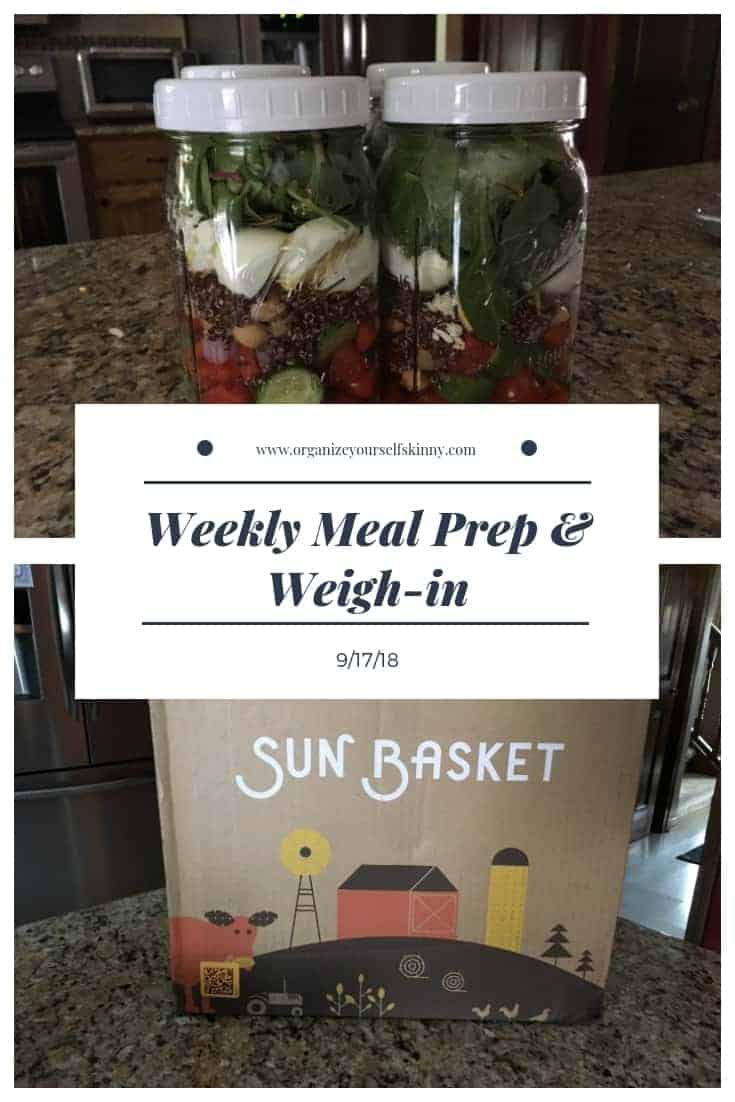 Hey there! I hope you had a nice weekend. This was the first weekend in A LONG TIME we didn't have a million things going on. No huge parties, no events, no activities, no where to be but home. It was amazing.
On Saturday we closed the pool..and by we I mean Mike. Ha! It was soooo incredibly hot out and he was out there being my hard-working man taking care of business. I did help a little but I give him all the credit because he deserves it. When he's on a mission he doesn't mess around.
Later that night we met some friends out to celebrate another friend's birthday. I had every intention of staying on the couch all weekend but I was convinced to go out and enjoy the last of this hot weather. Because I live in Buffalo, NY it'll be a blizzard before we know it – so I gave in.
Here's a picture of Mike and I. This will most likely be the last time I wear my strapless tops till our cruise. BTW, I love everything strapless! I'm wearing a super cute strapless jumpsuit I got from Venus. I wish I got a full length shot because it was so cute and comfy.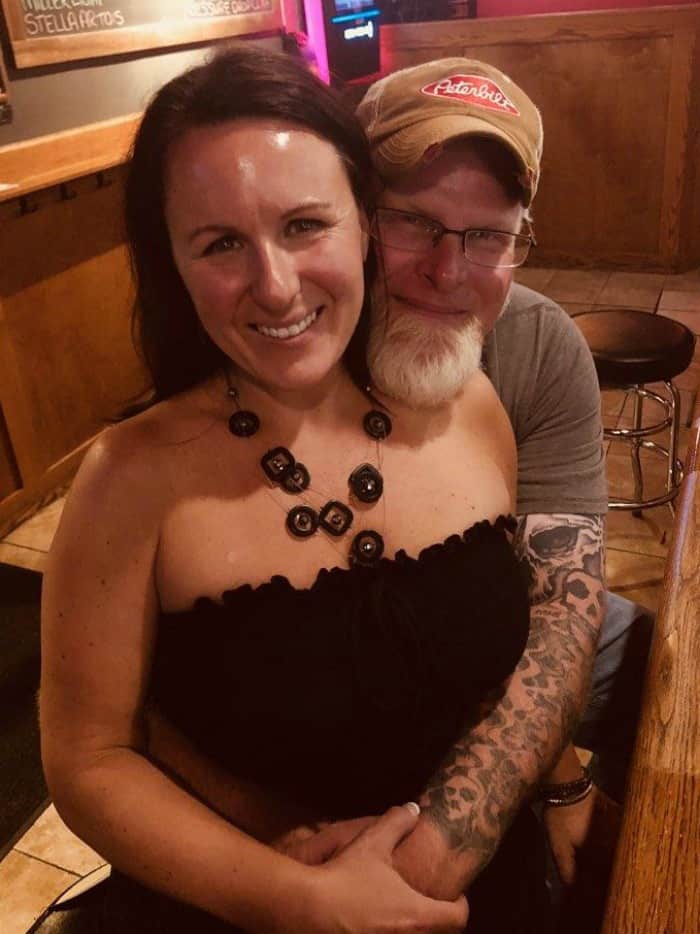 Before I get to my weigh-in I just want to mention that Organize Yourself Skinny is officially getting a facelift this week. By Friday, the new blog design will be live. The content, and everything I offer, will remain the same ONLY BETTER. I've been blogging since 2011 and I'm beyond excited for this next chapter. There's so much to look forward.
Okay let's get to my weigh-in.
Starting weight (October 2010) : 177 lbs
First goal weight: 145lbs
Final goal weight: 135 lbs
Last week's weight: 152.8lbs
Current weight: 153lbs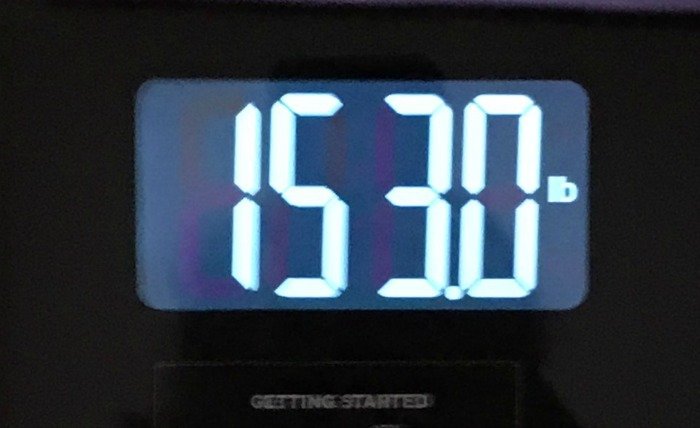 This week I gained a little weight. I was hoping to be closer to getting below 150, but that didn't happen. If there's one thing I've learned over the years, when it comes to losing weight, it's every single bite, lick, and taste counts. This is especially true when you're over 40 – at least for me.
I had all my food ready for the week, and did great Monday – Friday, but the extra bites I took over the weekend sabotaged my goals. Also, I only exercised 3 times last week which just isn't enough for me.
Anyway, I'm not going to get to down on myself because I'm getting there. Overall, I feel good about my routines I just need to make some tweaks and stay disciplined on the weekends.
Here's my exercise schedule this week.
Monday – Wednesday (30 minutes on the treadmill and 15 minutes of toning)
Thursday – Friday (15 – 20 minutes of toning)
Saturday (30 minutes on the treadmill and 15 minutes of toning)
Toning will include:
30 – 50 squats
30 – 50 plie squats
30 bicep curls (with 8lb weight)
30 lateral raises (with 8lb weight)
30 tricep extensions (with 8lb weight)
50 – 100 crunches
2 (1 -minute) planks
30 second – 1-minutes bicycle crunches
Alrighty, let's get to my meal plan and prep.
This week I received 2 boxes of food. I received one box of dinners from Sun Basket and a box of meat from Butcher Box. This is like the week of boxes because I'm also scheduled to get another box from Stitch Fix today. Not food-related but I get equally excited when I see a box of clothes at my front door. I'll share these outfits on Instagram later today or this week.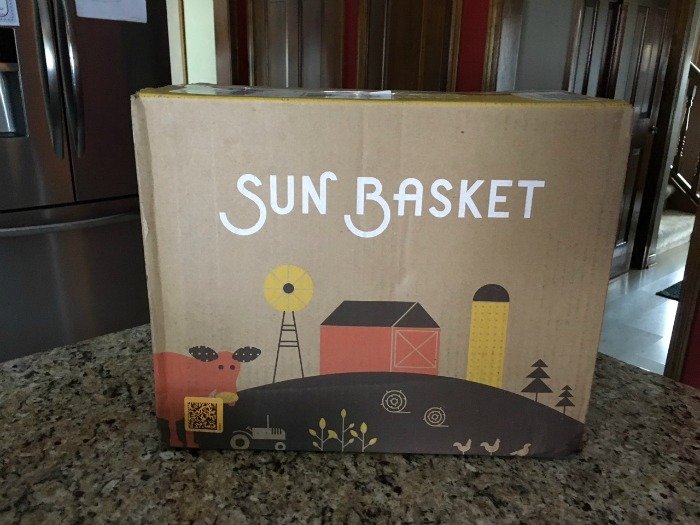 Sun Basket sent me a vegetarian meal and 2 paleo meals so that's what I'll make for 3 of our dinners this week. I haven't had Sun Basket in a while so I wanted to get a box to keep fresh on their offerings. I did a Sunbasket review last year and want to share another updated one. So look for that in the next couple weeks.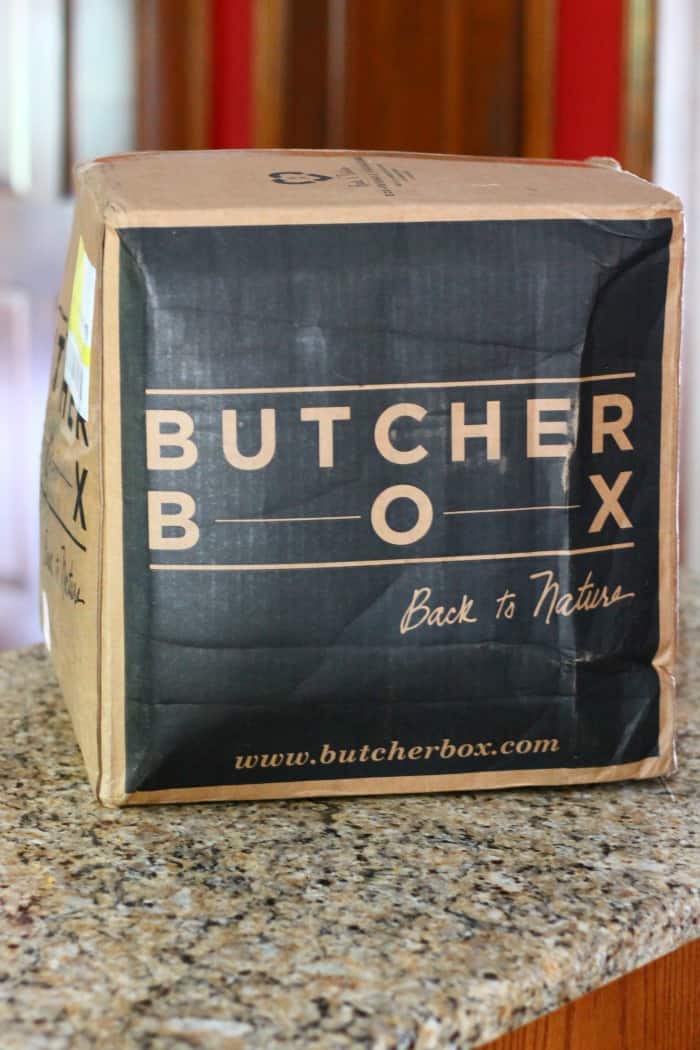 I've been looking to try Butcher Box for a LONG TIME and finally got around to ordering a box of meat last weekend. Butcher Box is different from meal kit delivery services because they don't send full recipes, only super high quality grass-fed, organic, and heritage-raised meats. I was pumped when I got my box!
After I try some of the meat this week I'll write a review on my thoughts and experiences. Butcher Box is offering a special right now giving you ground beef for life when you sign up (that's what I got). So if you're interested you can learn more here.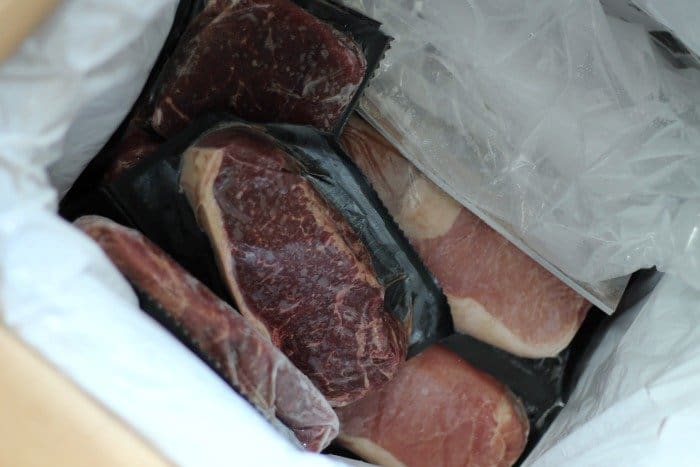 One of my favorite blogger jobs is being your guinea pig with different products and services. I love trying new things out so you can learn from my experience and decide whether or not it would work for you.
Here are some of my other reviews:
Weekly Meal Plan
Breakfast
Meal prep tips
I made freezer kits a few weeks ago and still have a few left.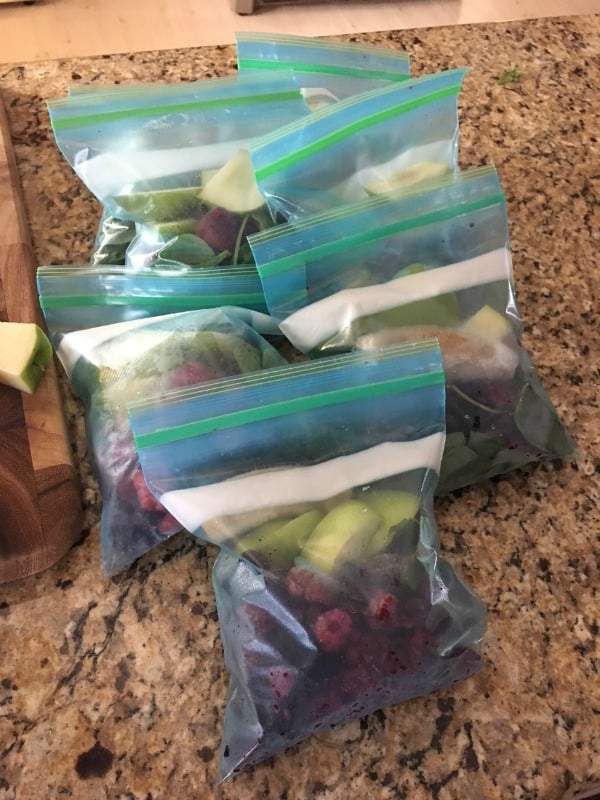 Lunch
Protein Power Mason Jar Salads
Meal prep tips
I made these salads yesterday.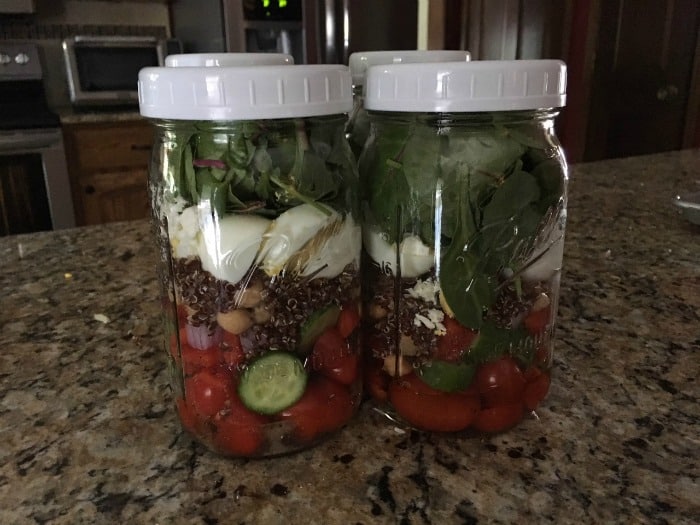 Snacks
Cheese sticks
apple and peanut butter
or Siggi yogurt
KIND Bar
Dinner
Asiago Chicken Tenders with Broccoli and Cheddar Quinoa
Meal Prep
All the meals will be made the night we eat them. Typically, I like to prep some of the meals ahead of time but I have lots of pictures and video to take this week 🙂
That's it for my week. What's on your meal plan this week?