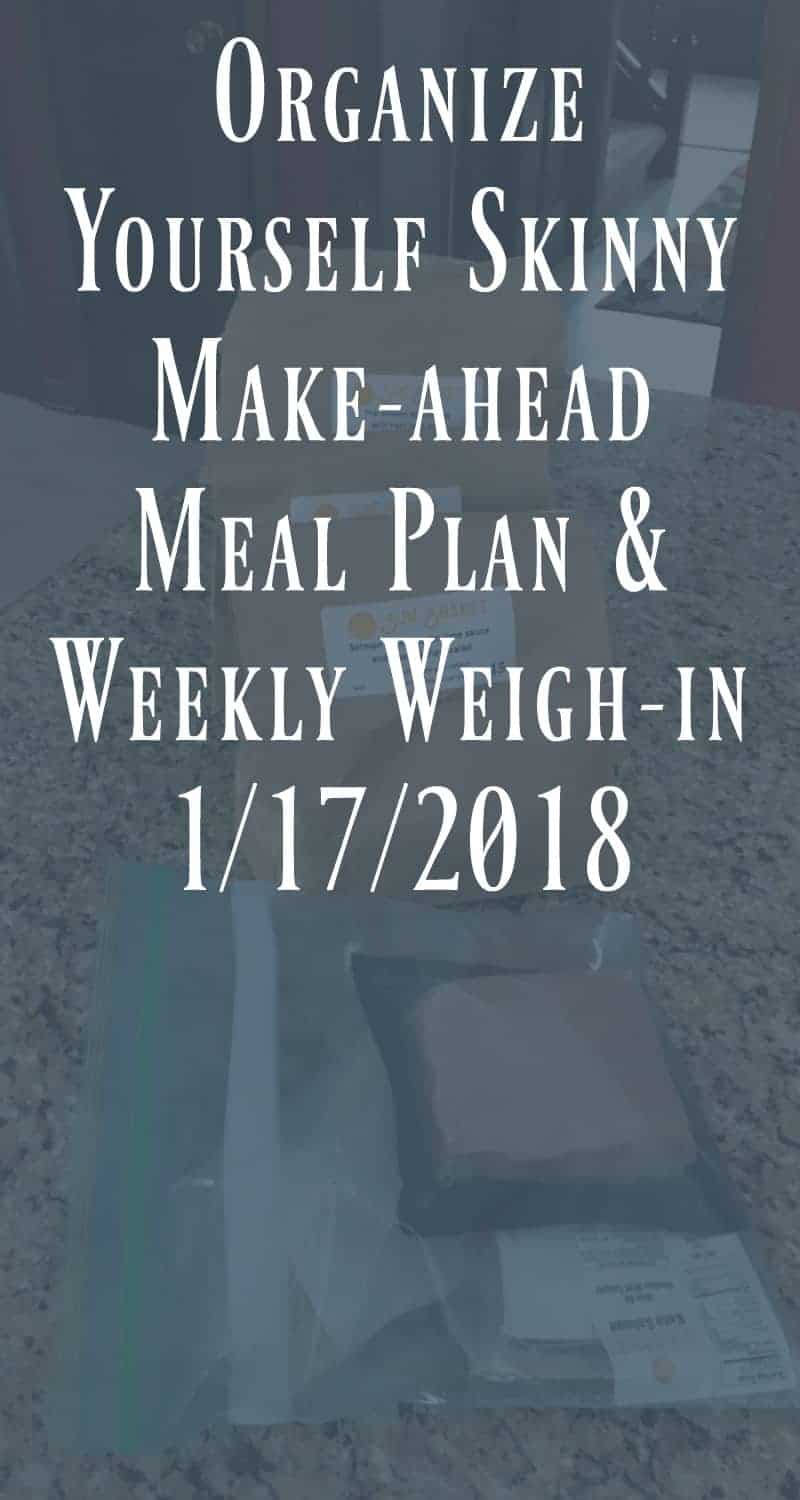 Hey there! I hope you're having a great week. Sorry my meal plan is a few days late. My goal is to get my weekly meal plan up on Sunday or Monday but that's been quite a struggle. After I'm done prepping foods and getting my life in order for the week I'm out of steam to type. Anyway, I going to work really hard to make it a priority because I think it'd be helpful for you and me to have my weekly meal plan up no later than Monday morning.
Okay, enough with my excuses – let's get to business. First up, my weekly weigh in.
Here are my stats:
Starting weight (October 2010): 177 lbs
Final goal weight: 135 lbs
First goal weight: 145 lbs
Last week's weight: 153 lbs
Current weight: 153 lbs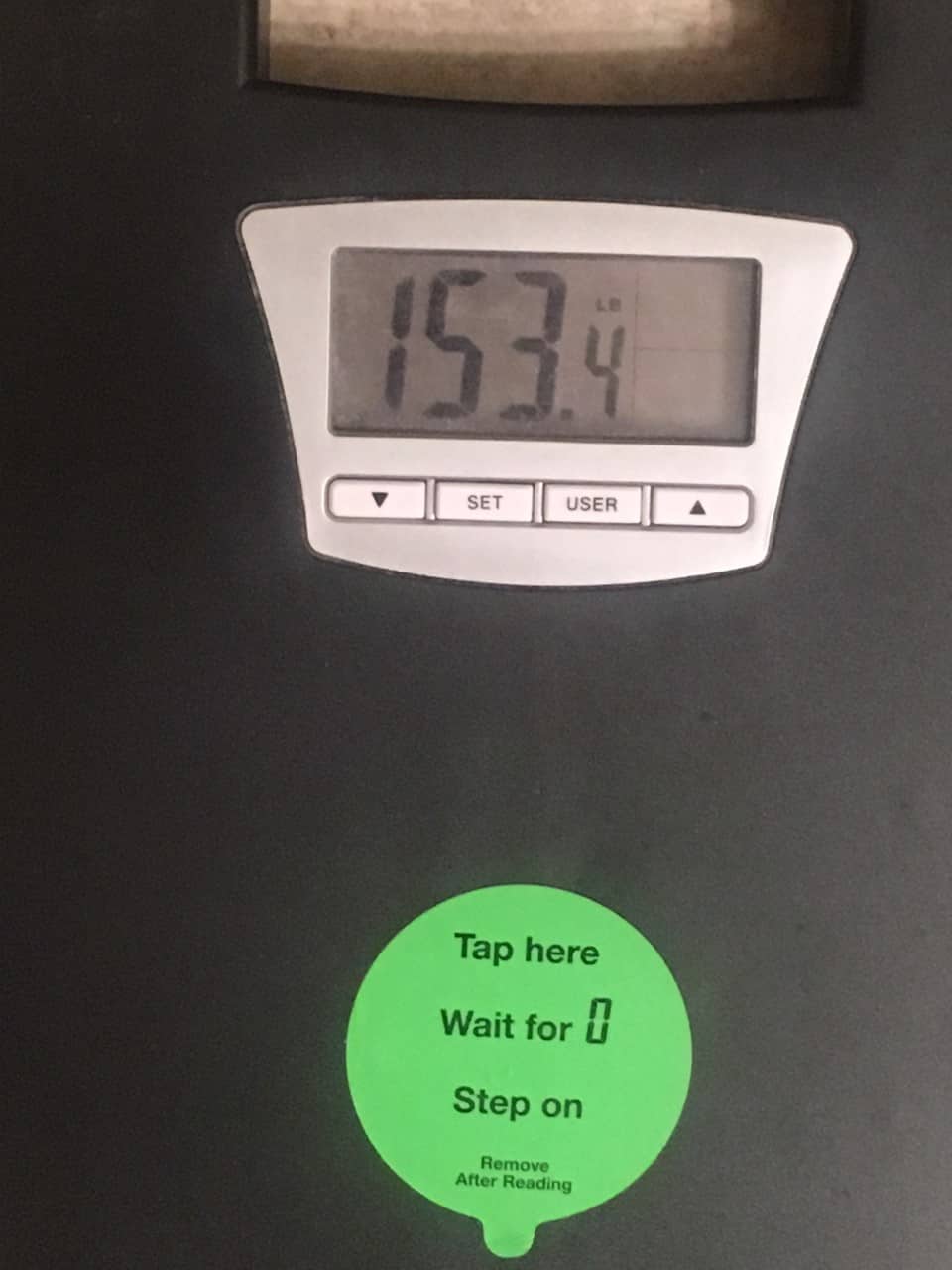 As you can see my weight hasn't changed. Last week I got in 5 solid days of exercise. By the end of each workout I was a sweaty mess so I feel really good about exercise. I did good with keeping my calories in check until we got to the weekend. UGH! Darn homemade pizza gets me every time. Moving forward I need to be much more intentional Friday – Sunday because I can't undo all my work during the week.
Also, I need to drink more water because I think the scale this week included some water weight. This past week I ate eggs for breakfast instead of drinking my smoothie. My goal is drink a daily green smoothie but sometimes I'm just not in the mood. Anyway, I need to make sure I'm getting in plenty of water on those days.
Even though I slipped up a little with food this week, and the scale didn't budge, I still felt great. All the exercise gave me tons of energy and focus. Also, my clothes fit good. My legs and arms are getting toned and dare I say my stomach is starting to go down. Well that's if I keep carbs under control.
Moving forward. This week I'm going to enjoy 3 more dinners from Sun Basket. I really like their Paleo plan. The dinners are tasty and come together relatively quick. Last week I made them ahead of time and kept in the fridge.
You can check out my Sun Basket Review for more information on the meal delivery service. I also did reviews on Hello Fresh and Home Chef is you're looking for other options.
Sun Basket delivers my meals on Monday so I haven't had time to prepare the meals I received yet. My plan is push through and get them made tonight.Wish me luck! In the future, I ask Sun Basket to send my meals on Fridays so I have time to prep ahead.
Here's my full meal plan for this week.
Breakfast
Egg and ham sandwich on 100-calorie english muffin
Make-ahead tips
Smoothie kits were made 2 weeks ago.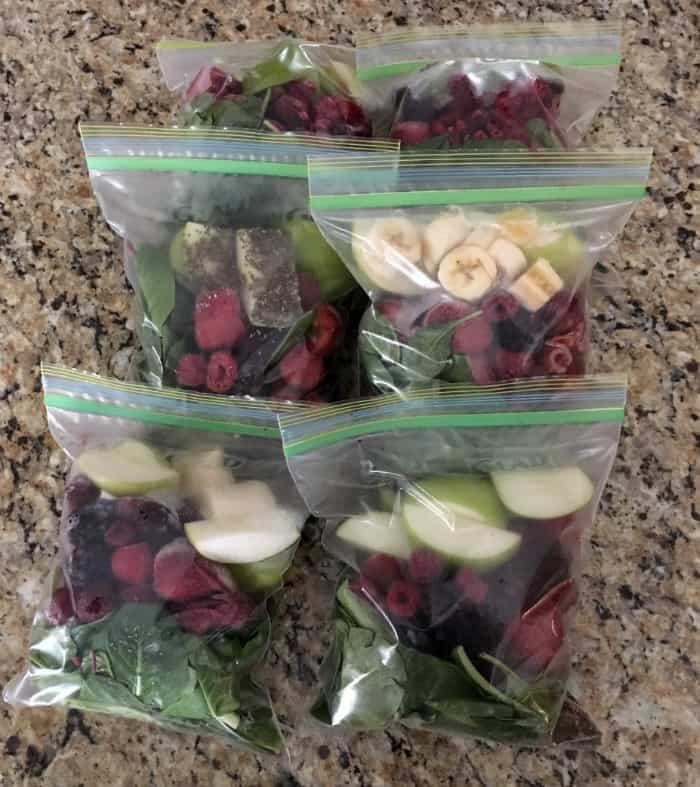 Mid-morning snack
Apple with 2 tablespoons peanut butter
Lunch
No-mayo Tuna Salad with crackers, cucumbers, and tomatoes
Ham and Swiss "no bread" Roll Ups
or leftover Sun Basket meals.
Make-ahead tips
Tuna salad will be made today.
Mid-afternoon snack
1/4 cup raw almonds
cheese stick
Dinner
Slow Cooker Meatball Subs – I'll eat without the bread.
Buffalo Macaroni and Cheese – this is for the kids.
Tacos – I'll have a chopped Taco Salad
Make-ahead tips:
Meatball sub freezer kit was made 2 weeks ago.
Macaroni and cheese was made over the weekend.
Taco meat will be made tomorrow.
Sun Basket meals will be made tonight or I'll just make each one the night I eat it.
Other goals for this week are to exercise 5 times and drink 64 ounces of water a day.
Have a great week and good luck with all your weight loss goals!