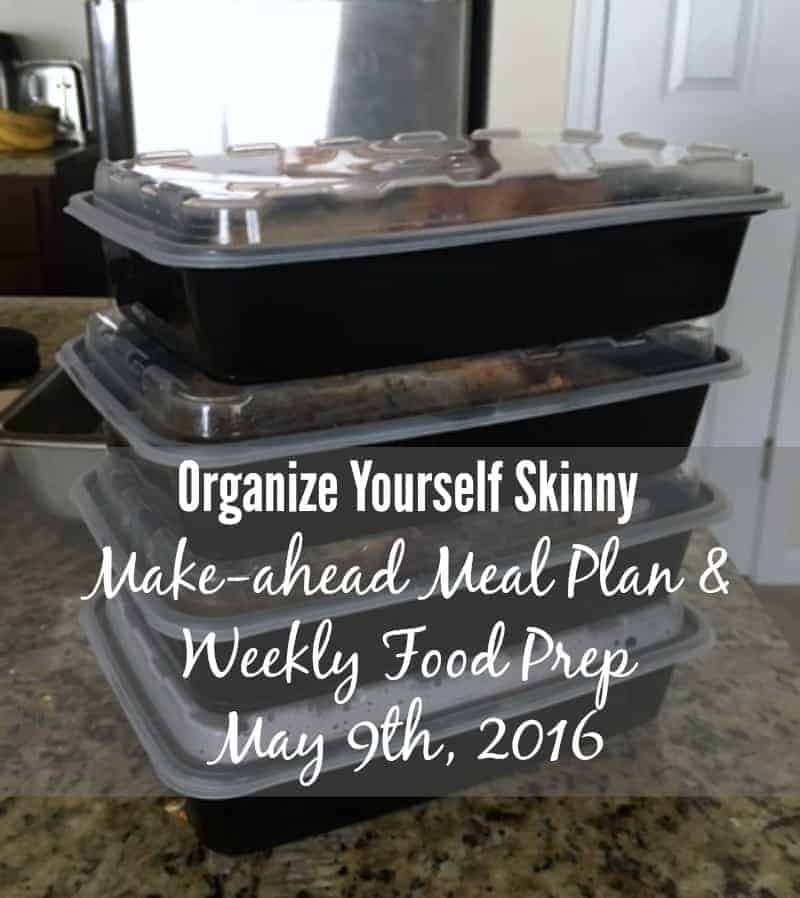 How's everyone's May going? For me, it depends on the weekend. Some are jammed packed with dance stuff while others are easy going – it's actually a nice balance. Don't get me wrong, I'm still looking forward to all the activities coming to an end and summer being here but I'm grateful the "craziness" is somewhat under control. Finally!
Let's get right to my meal plan because to be honest without it my weeks would be more nutso than I could probably handle. Meal planning is important to my sanity but to be honest weekly food prep is the real saving grace in my world.
This week I kept my meal plan very easy with a bunch of family favorite recipes for dinner. We have cheeseburger meatloaf, slow cooker buffalo chicken, tacos, and buffalo macaroni and cheese. Lunch is either going to be a leftover black bean quinoa salad I made last week or roll ups. Breakfast of course is going to be smoothies but I'm also going to put eggs and toast on the meal plan. Lately I've been feeling eggs. Snacks will be the usual – apples and peanut butter, cheese sticks, yogurt, and hummus with veggies.
Yesterday, I was able to prep a lot of the meal plan within an hour and a half.
I started with throwing the ingredients for the buffalo chicken into the slow cooker. When I food prep I generally start with the slow cooker recipes (if it's on the menu) and then move on to the others.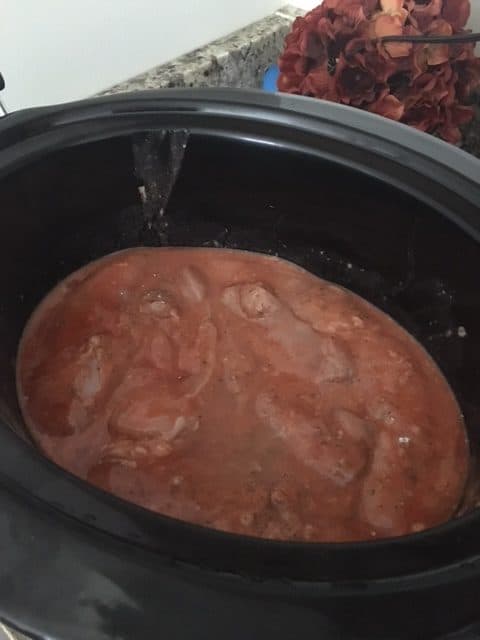 After the slow cooker was going I started the water for the pasta. I thought about making the macaroni and cheese later that night, after the chicken was done, but I didn't have time or energy. But I made the pasta so that's one less step when I throw together the mac n cheese later in the week. I plan to save a cup of the buffalo chicken for the macaroni and cheese and use the rest for buffalo chicken subs.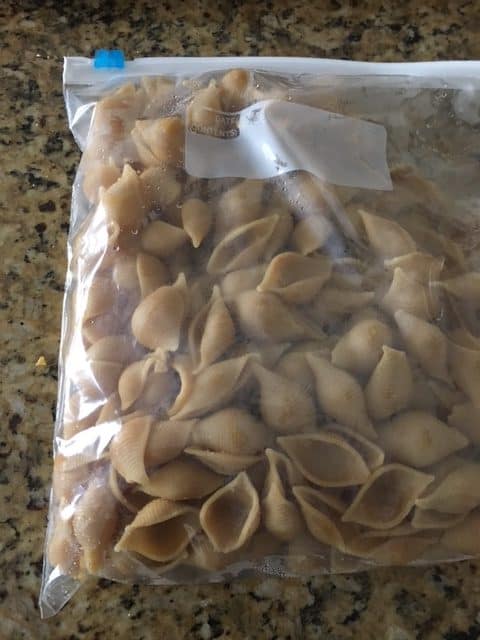 While the water was boiling, and the pasta started to cook, I quickly put together the meatloaf recipe. Meatloaf is messy but the recipe comes together fast. I had it in the oven by the time the water boiled and pasta was done cooking…so 10 or 15 minutes total.
As the meatloaf cooked I cleaned up and then made the taco meat. I know taco meat is easy to make the night of but it's much easier to have it already made to warm up for tacos or nachos. This only took about 15 minutes.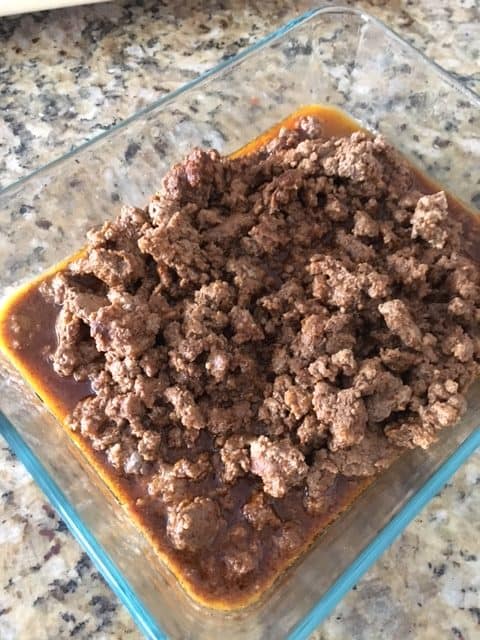 After the meatloaf was done, I let it cool, then I portioned it out using these meal prep containers, and stored it in the refrigerator.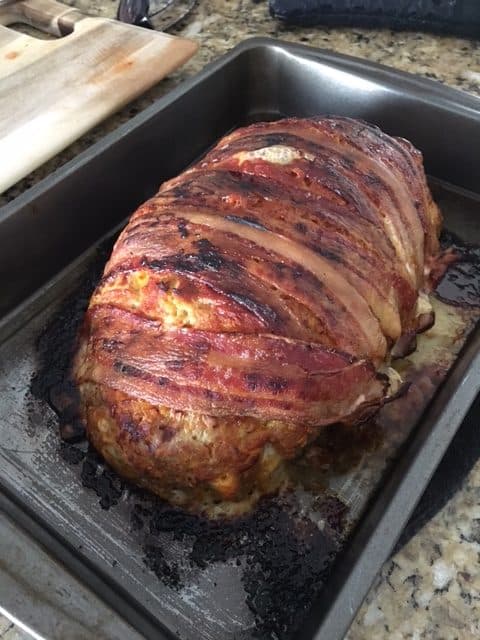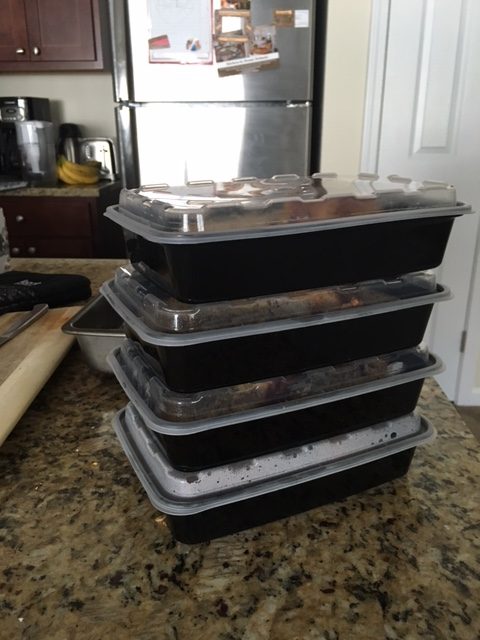 I didn't meal prep my entire menu but just enough to keep my week running smoothly.
Here's my menu over on Plan to Eat. If you subscribe to PTE then send me a friend request (username organizeyourselfskinny) and you will be able to access my menus and recipes. From there you can adapt as needed and print out grocery lists.
Breakfast
or egg and toast
Make-ahead tips
I'll make the smoothies the morning I drink one.
Lunch
Leftover black bean salad – this is a new recipe I still need to work on and eventually post.
or Turkey, Avocado, and Hummus Rollup
Make-ahead tips
I stored the leftover sale in a glass pyrex container.
Rollups will be made the day I eat.
Dinner
Buffalo Chicken Subs using Slow Cooker Buffalo Chicken
Tacos
Make-ahead tips
I already shared how I made-ahead most of these meals. The alfredo is easy to prepare and will be made the night we eat.