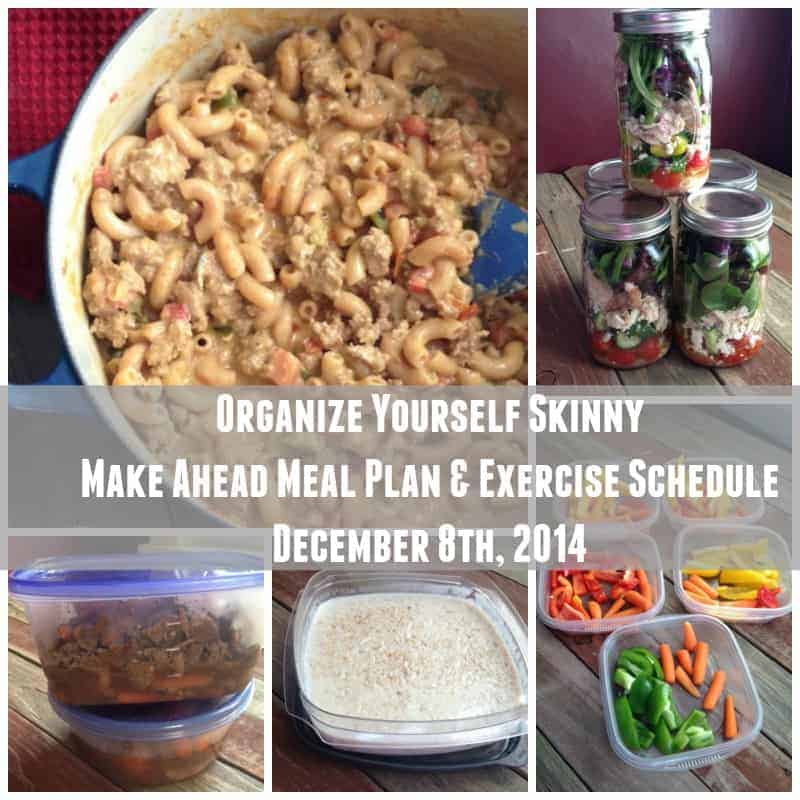 Hi everyone! I hope you had a great weekend. Mine was filled with all things blogging. My husband and I spent Friday, Saturday, and most of today editing my new ebook! It is soooo close to being done and I can't wait to share it with all of you. It should be available for sale the week of December 15th. **fingers crossed**
Anyway, with all the excitement this weekend I totally forgot to weigh in this morning. I am going to get on the scale tomorrow morning and post it on Instagram – so, make sure to follow me over there.
Let's get right to my exercise schedule.
Monday, Tuesday, Wednesday, and Saturday
Core
100 crunches
2 (30 second) planks
2 (30 second) Russian twists
Arms
16-24 bicep curls with resistant bands
16-24 tricep extensions with 5lb weights
25 modified pushups
Butt/legs
50 squats
50 lounges
Here is my weekly meal plan. If you use the meal planning website Plan to Eat make sure to friend me so you have access to all my recipes and meal plans. My username is organizeyourselfskinny.
You can easily print off grocery lists based on my recipes or any recipe you import into your recipe box/meal planning calendar. The meal planning calendar can be set to show the nutritional information of your recipes (if the recipe includes this info) so this is a great way to create a custom weight loss meal plan every week. I love this feature!
I put together my meal plan and grocery list in about 15 minutes using this website. Super easy. You can sign up for a free 30- day trial here.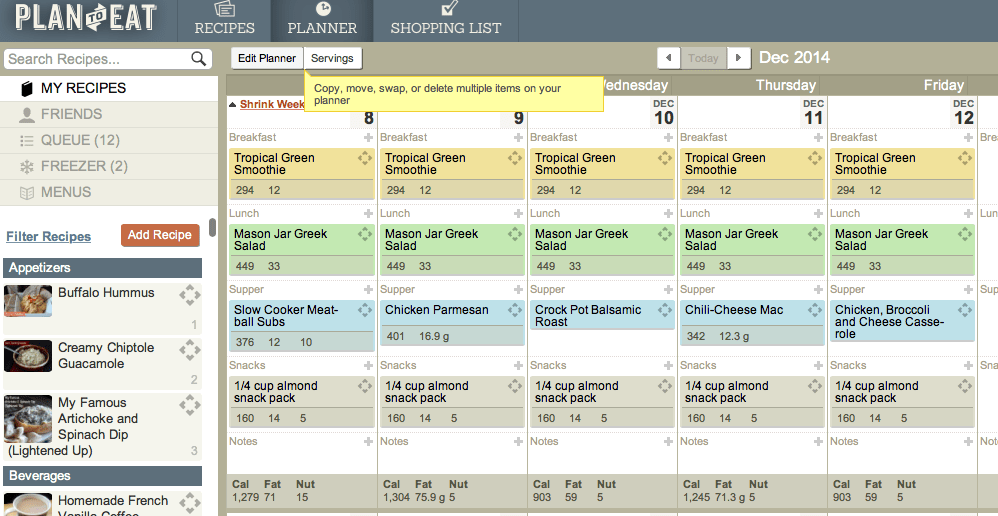 Breakfast
Or
Make ahead tips
Green smoothies will be made the morning of.
I made steel cut oats for the week today. I was going to make a few batches and freeze into individual portions, using muffin tins, but I ran out of time.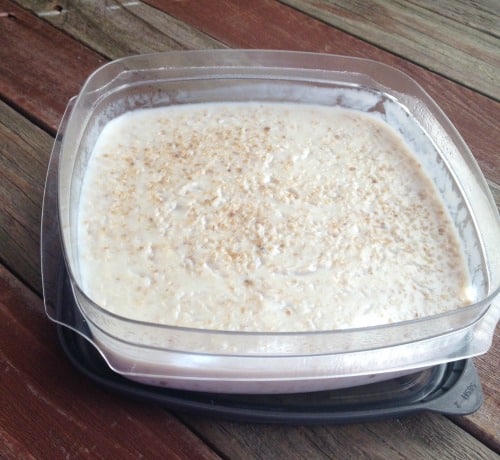 Lunch
Make ahead tips
Salads for the week were made today.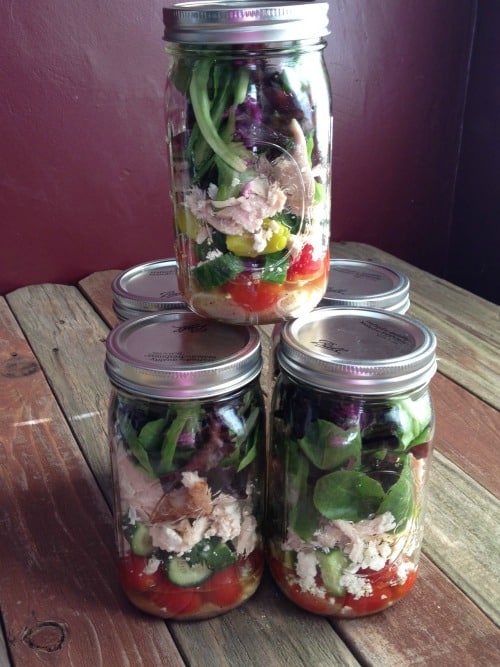 Snacks
¼ cup raw almond packs
veggies and hummus
cheese sticks
Make ahead tips
I still have almond packs left over from a few weeks ago.
Veggie snack packs were made today.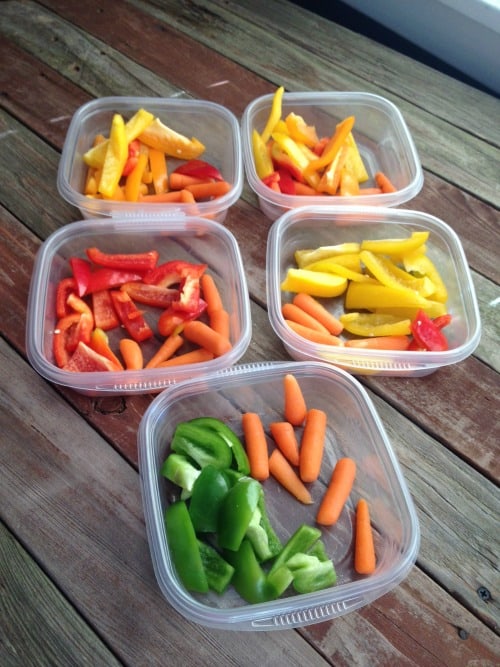 Dinner
Broccoli and chicken rice casserole
Baked chicken parmesan – new recipe
Make ahead tips
I made the chili mac and balsamic roast today.
Chicken for casserole tomorrow will be made tomorrow.
Meatballs will be prepped for the slow cooker tomorrow night.
Chicken parmesan will be made the day we eat.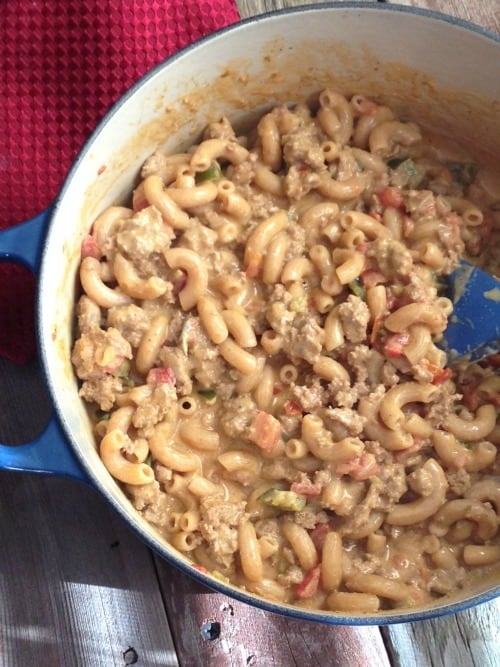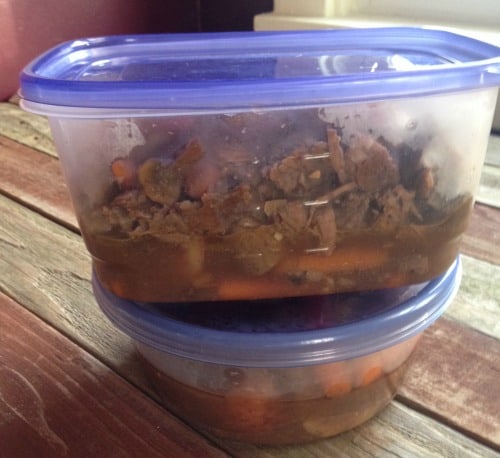 That's my meal plan for the week. What are you eating?