Hey everyone! I am so sorry for getting my meal plan up late. I think 3 days might be a new record. Oh well, better late than never. Right? Life just gets the best of me and before I know it 3 days goes by and I still don't have my meal plan up. I think I say this every week…but I can really use a personal assistant. Ha! Don't we all.
Anyway, let's get to my weigh in.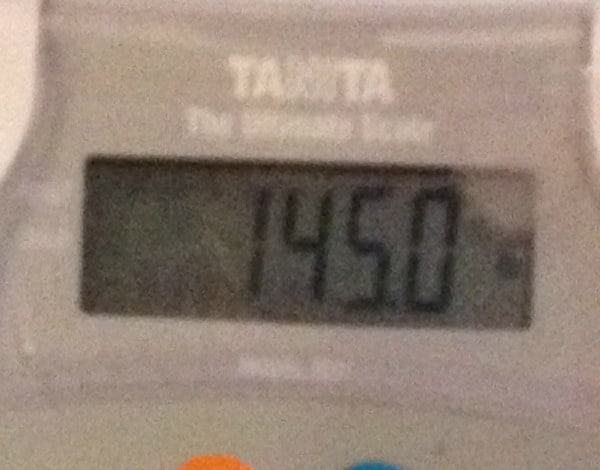 SW: 177
GW: 130
LWW: 145
CW: 145
PL: 0
Well this week the scale did not budge. I was still feeling the after effects of the stomach bug plus both my kiddos got it. Life was not very pleasant in my household this past week. Nobody got sleep and it made it very difficult to focus on food and exercise. I would love to get to a point where I can push right through these difficult times and stick to my habits but right now I still get caught off guard and then off track.
This week everyone feels better so I am ready to get back into the swing of things. I had a nice workout this morning and plan to keep it going the rest of the week.
Here is my exercise schedule.
Wednesday, Thursday, Friday, and Saturday
Cardio
Treadmill – 45 minutes (10 minute warm up, 20 minute run, 10 minute powerwalk on inline, and 5 minute cool down)
Core
2 – 3 (30 second planks) – These are killer!
3 reps of 8 russian twists.
Legs
10 – 12 reps of the single leg side squat using my exercise ball
Arms
8 – 10 reps of the lying chest fly using my exercise ball
My Meal Plan
Breakfast
Strawberry Kale Green Smoothie
Make ahead tips
Smoothies will be made the morning of. You can see my green smoothie tutorial here.
Lunch
Beef and Cheddar Mason Jar Salads
Turkey, Sundried Tomato, and ChickPea Mason Jar Salad
Make ahead tips
Salads were made on monday. You can view my mason jar salad tutorial here.
Snacks
Cheese sticks
Yogurt
Dinner
Slow Cooker Pot Roast with Onion Soup Mix
Tacos
Cheeseburger Mac n Cheese
Make ahead tips
cheeseburger filling, taco meat, buffalo chicken, and shredded beef were all made on Sunday and stored in the refrigerator.
Naan pizzas will be made the night of.