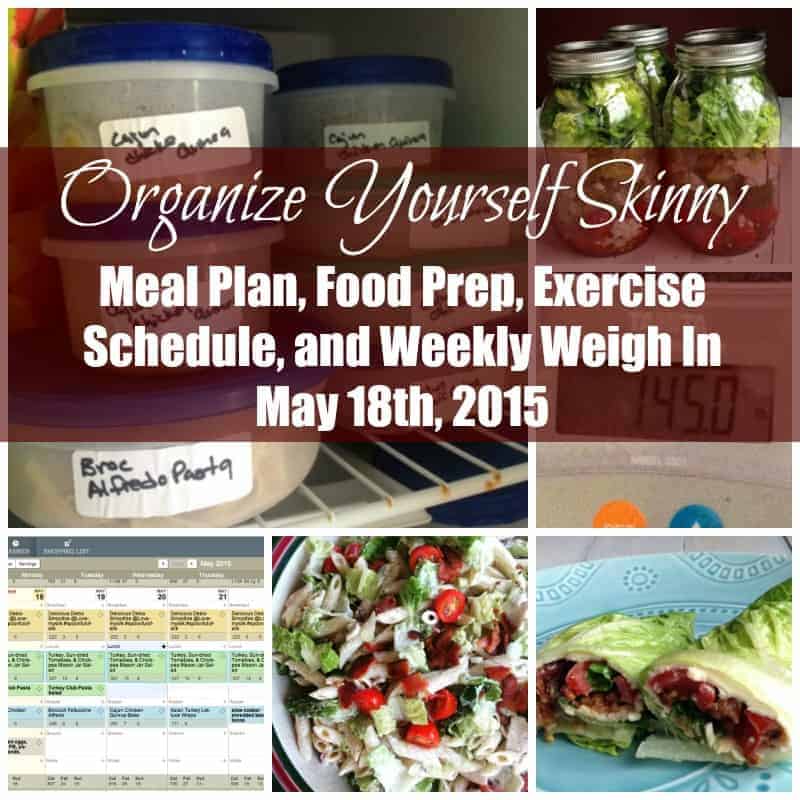 Okay, am I driving you nuts yet with my weekly meal plans? Or should I say bi-weekly meal plans? It's not that I don't have a meal plan put together it's just by the time I prep food, take and edit pictures, run my kids around, clean my house, run errands, and do everything else us moms do I barely have any energy left to put my pi's on and watched Food Network. Plus, these last couple weekends have been filled with recipe development for a few different companies I am working with. Don't get me wrong I am loving all the extra work – this is definitely a good problem to have – there just isn't enough hours in the day. But I am trying very hard to get my blogging schedule organized because I do not like missing a meal plan post.
Okay let's get right to it. First up my weigh in.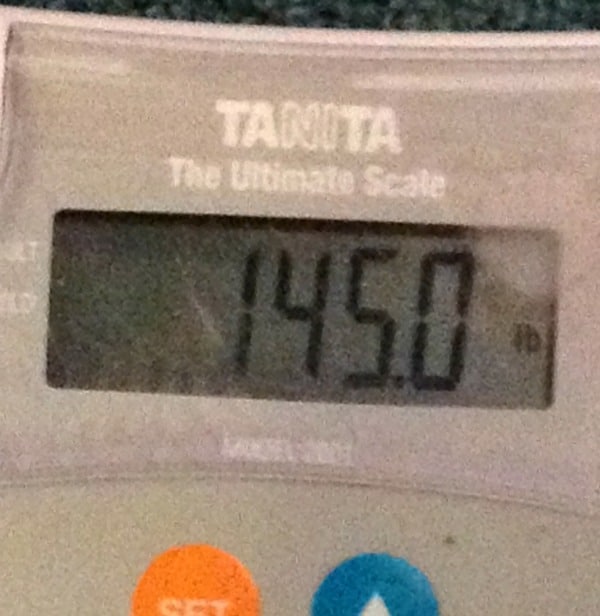 I don't even know where to start with this because it seems I have been in maintenance mode for a very long time now. My goal is to get down to 130 lbs and it seems my body just wants to stay at 145, give or take a couple pounds. I am going to call this my comfort weight. It's the weight I stay at when I am exercising less than 3 days a week and eating good but know I can eat better. Basically, this means I snack a little too much or I am not paying attention to food like I need too. Am I happy with this weight? I am not sure. I do love to enjoy a piece of chocolate or a handful of cheez its when opportunity strikes but at the end of the day I am not 100% comfortable with the way I feel. Clothes that use to fit nicely are a touch snug and I am not convinced I would be comfortable in a bathing suit yet. Now I know I look and feel much better than I did 4 years ago – when I was 177 lbs – but I am still not where I want to be. I want to get down to 130 lbs and stay there. I got down to 135 for my 20th high school reunion and I felt great. So I know 130 lbs is a weight I will feel very comfortable with. I know I can do it I just need to keep moving forward. I think my biggest issue at this point is self-control. Yes I love chocolate. Yes I love salty cheesy snacks but at some point I need to say no. Or be more intentional with eating these foods. I need to think about how I am going to do this. Let me know if you have thoughts.
Next up is my exercise schedule.
I did okay with exercise this past week. I got in 3 days of treadmill and strength training then went for a couple walks outside. So…I guess I could say I am satisfied with that. However, my goal is 5 days a week of intentional exercise. Meaning I want to exercise during a certain block of time every day and then check it off my list. I don't want to depend on walks or when I have time. Exercise needs to be a #1 priority because at this stage in my weight loss journey it will make all the difference.
Here is my schedule.
Monday – Friday
Cardio
Treadmill 30 – 45 minutes (warm up, run, power walk on incline, and cool down)
Core
50 crunches
2 (30-second) planks.
Arms
2-3 reps (8 each) bicep curls
2-3 reps (8 each) tricep extensions
Legs/butt
25 squats
Weekly Meal Plan
Here's what I am eating this week.
Breakfast
or
Food prep tips
I made a large batch of steel cut oats last week. They are still in the refrigerator and good to eat.
Smoothies will be made the morning of.
Mid-morning snack
raw almonds
or
yogurt
Food prep tips
Almonds were portioned out into snack bags a few weeks ago. I put them in the freezer and take out a few bags each week.
Lunch
Greek mason jar salad – I used deli turkey instead of chicken this week. Oh and I used balsamic dressing.
Food prep tips
mason jar salads were made today.
bacon was made for the lettuce wraps. These are easy to prepare once the bacon is made. Here is a sneak peak.
Mid-afternoon snack
apples & pb
hard-boiled eggs
food prep tips
eggs will be made later today.
Dinner
Turkey Club Salad
Cajun Chicken Quinoa Bake
Slow cooker Mexican Shredded Beef
meal prep tips
turkey club salad was made yesterday. It is a huge salad so we might eat this a couple times.
I made the broccoli alfredo and cajun chicken quinoa bake a couple weeks ago and froze them into into individual freezer meals. As you can see I have quite a few left.
beef will be prepped in the slow cooker the night before I cook it. I plan to make this on Friday.