It's football season! That means tailgates, parties, and get-togethers full of food and drinks… probably the unhealthy kind. That's why I put together an awesome food menu full of Healthy Super Bowl Recipes that all of your guests will enjoy!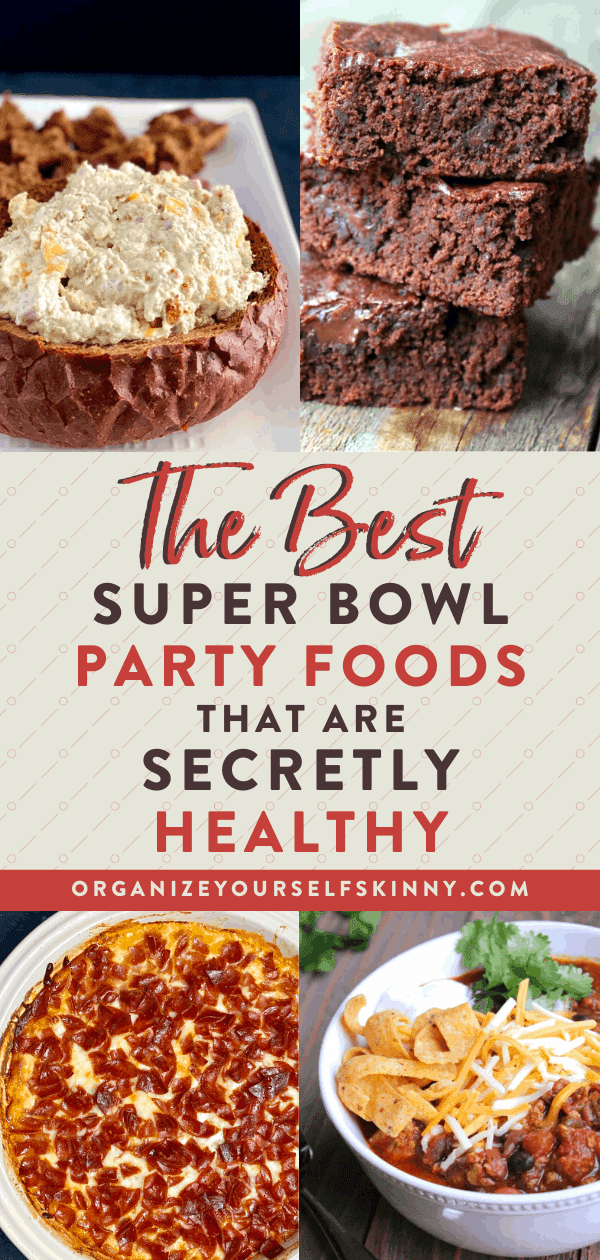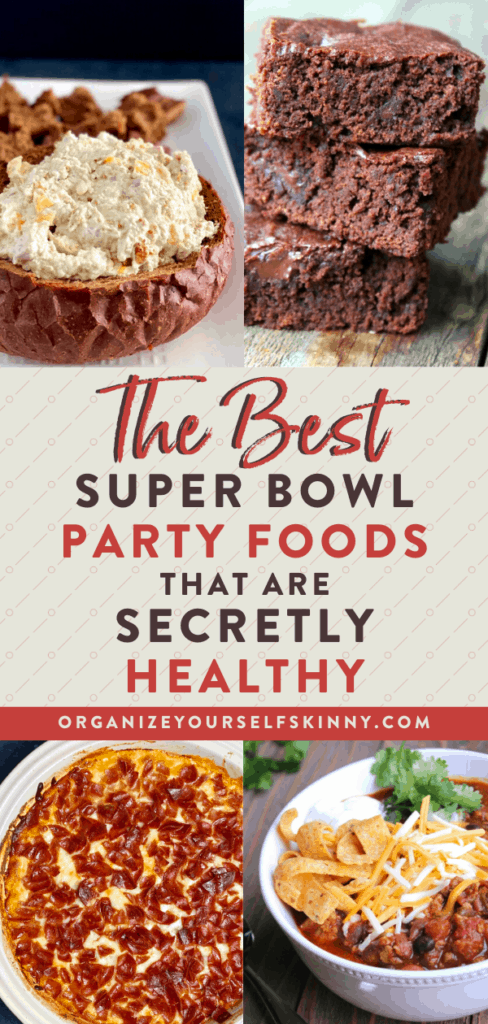 My husband and I love to throw parties. I'd say throughout the year we probably host at least 10 big parties. Our friends are the same way; so if we're not hosting a party, then we are always attending one.
Honestly, we will think of any excuse to spend time with friends and family. Not to mention we all love cooking for each other so there's never a shortage of homemade goodies on the table.
For the last 3 years, we've gone to a Super Bowl party and I only needed to bring one of my party dips. This year, our best friends are hosting a Super Bowl party and we are planning the menu together…
Well, I should say the wives are, which is a good thing because if we let the men be in charge of the menu, it'd be only Cheetos and beer for us!
Of course, Super Bowl parties are going to have their fair share of chips, dip, and beer but it doesn't have to be all junk. One of the things I've learned along the way on my weight loss journey is that healthy food can still taste good – very good! In fact, most recipes I bring to parties come from my blog which means they are the lighter and healthier version.
And guess what? Nobody knows anything I bring is lightened up in any way, shape, or form.
The Best Healthy Super Bowl Recipes To Feed Your Guests
It's good to have healthy Super Bowl snacks at parties because not everyone is coming over to gorge themselves. If you're in the beginning stages of your weight loss journey or really trying to get back on track, then you'll appreciate having lighter options to choose from. This is actually one of the reasons I like to cook for parties because then I can bring recipes that everyone will love while also keeping it healthy.
Here are some recipes I am planning to have on my Super Bowl party menu.
Healthy Party Appetizers
I recently shared some of my favorite Super Bowl dips that I love to serve at some of my parties but these two dips have been getting the most buzz lately.
When I think of a must-have appetizer to serve at a Super Bowl party, it's usually some sort of hot and tasty cream cheese-based dip. These two dips are just that!
Both of these dips can be served with bread, crackers, or pretzels. I recommend serving it with vegetables and gluten-free crackers for a healthier low-carb option. I also like to cook these dips in pie plates so it looks nice when I serve it.
Spicy Sausage Dip
This is hands down one of my most popular party dips! People go crazy for it and there's never any left at the end of the night.
This sausage dip is lightened up with low-fat cream cheese and chicken sausage and has an added little kick with banana peppers.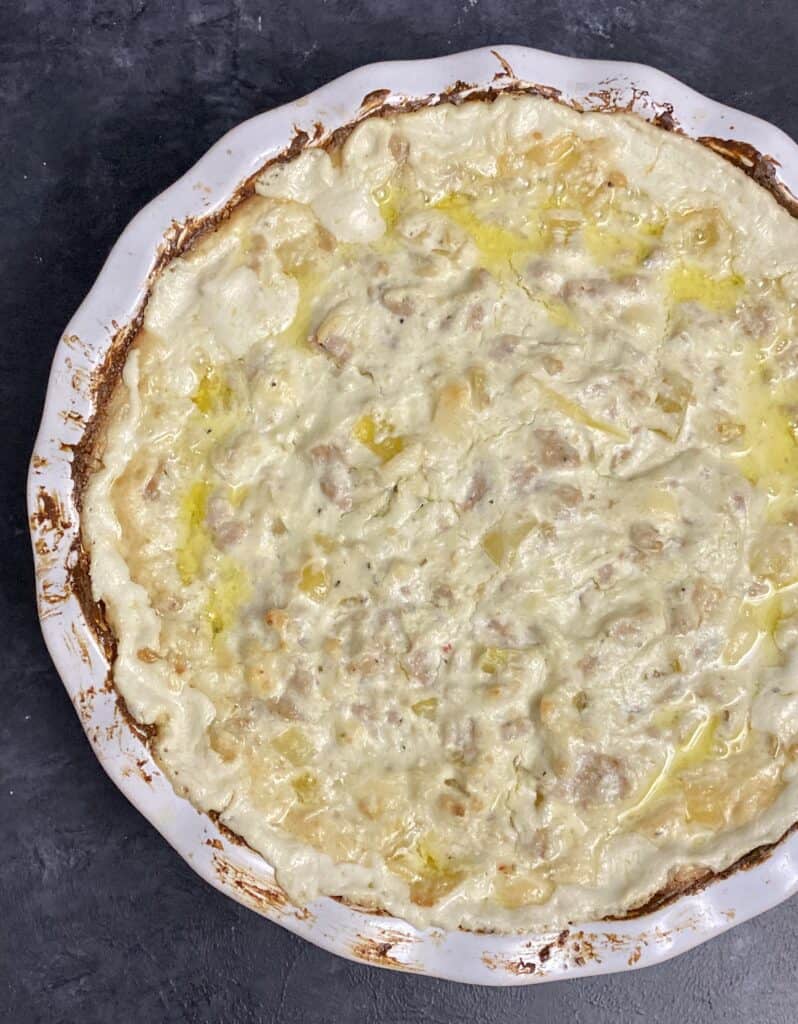 Easy Pizza Dip
Everyone orders pizza when the big game is on as it's easy to pass around and almost everyone loves it.
Instead of ordering pizza from the local pizza parlor, I've been making this delicious and easy pizza dip for an appetizer! Then, everyone gets their pizza craving filled without all the added carbs.
Trust me, nobody knows that I used turkey pepperoni in this dip (my little secret). You can also crumble up some chicken sausage and add cut-up vegetables to make your own version of your favorite pizza!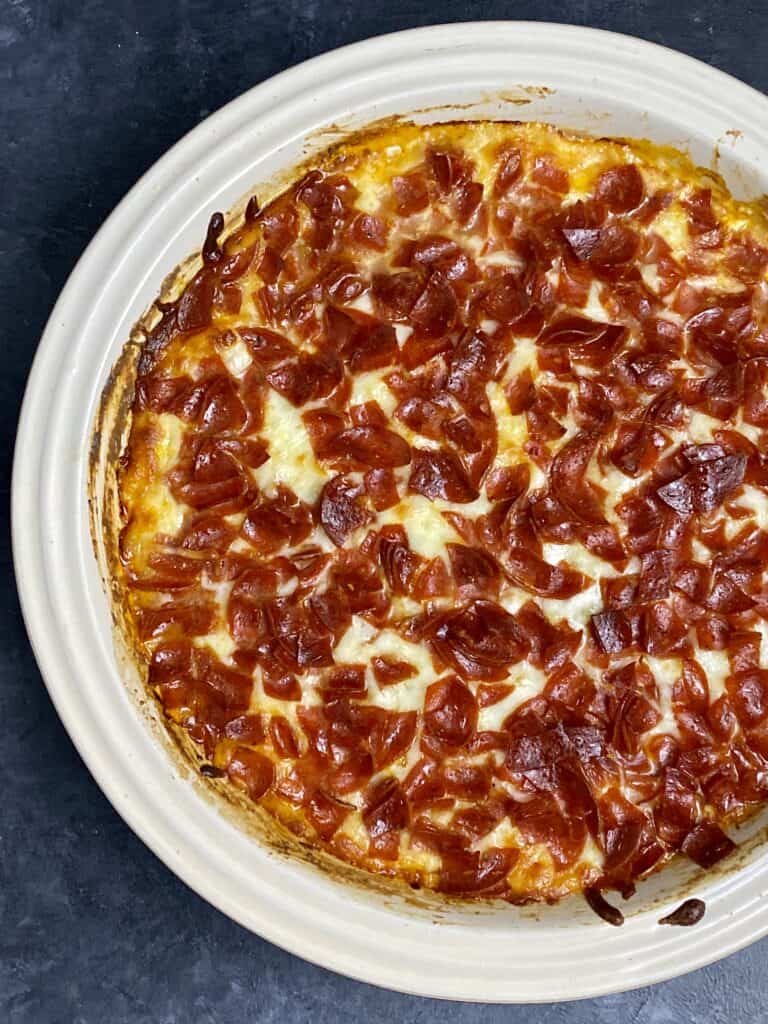 Super Bowl Healthy Chili Recipe
One of the first big Super Bowl parties I ever went to served a big crockpot of beef chili – it was delicious! Since then, I love making chili for any football game. I just feel like chili and football go hand in hand. 😁
Now there are so many different ways to make chili, but these three are my favorite slow-cooker chili recipes. I recommend making these the day before to let the flavors really come together. All you have to do is just warm it up in the slow cooker on game day.
To keep these recipes healthy, I recommend offering plain greek yogurt, sliced jalapenos, and low-fat shredded cheese as toppings for the chili.
Slow-Cooker Turkey Sausage Poblano Chili
If you've never used sausage in a chili recipe before, then you're missing out!
This Turkey Sausage Poblano Chili is low in fat and big in flavor. To cook this chili, I set it to high for 5 hours the morning of and it turned out very tasty. If you are going to be out of the house or cook it the day before, you can set it to cook for 8-10 hours on low and put it back in the slow cooker to heat it up before serving.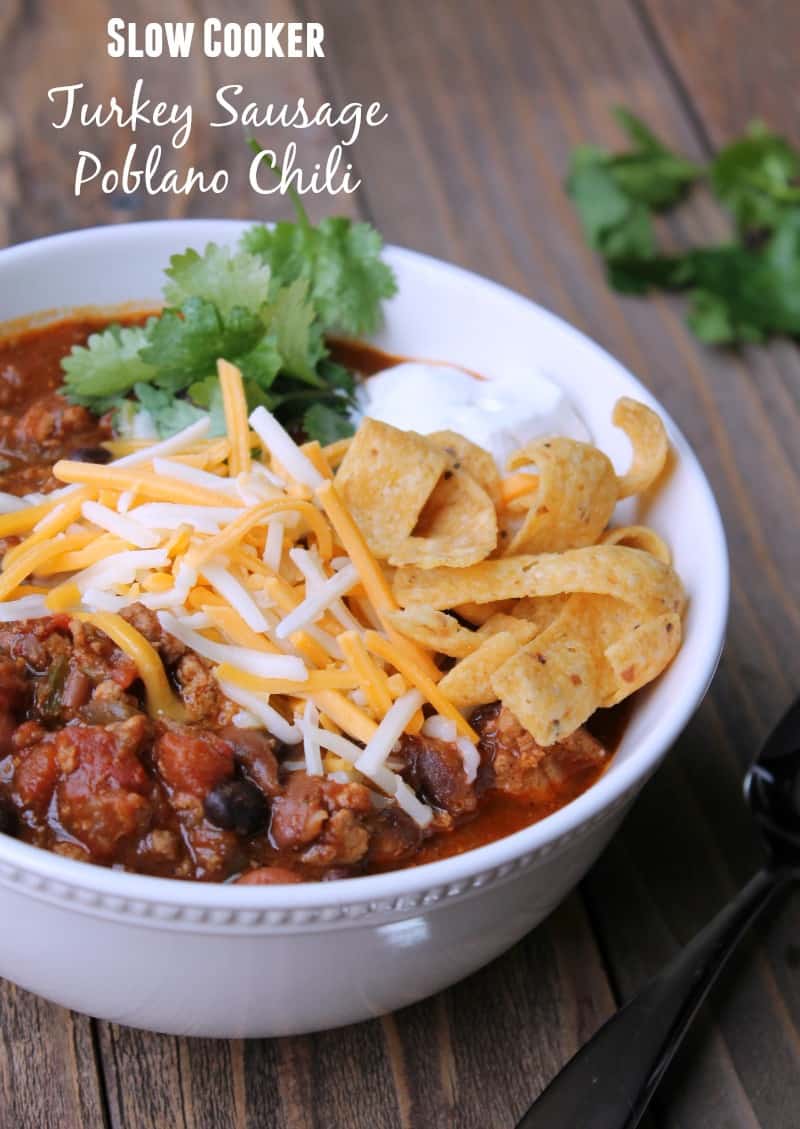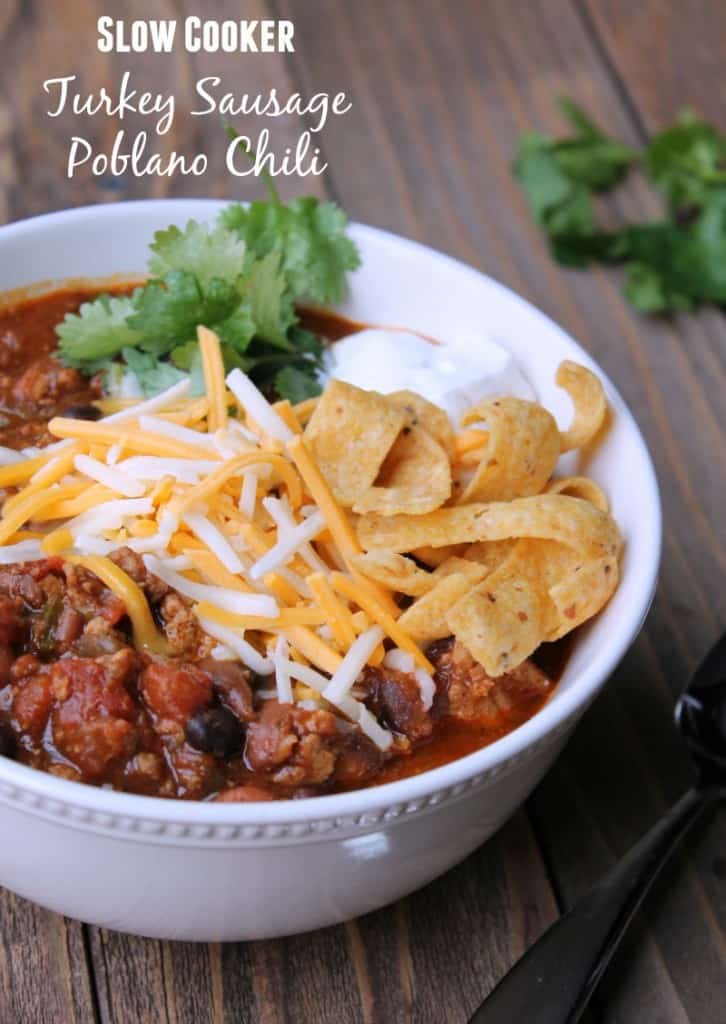 Spicy Sweet Potato and Black Bean Chili
If you have guests coming to the party who happens to be vegetarian, this Spicy Sweet Potato and Black Bean Chili is the perfect meal to accommodate them!
It's packed with nutrition and is full of yummy flavor. I did use chicken stock for this chili because that is what I had in my pantry. However, if you prefer to keep this recipe vegetarian, then substitute vegetable stock for the chicken stock.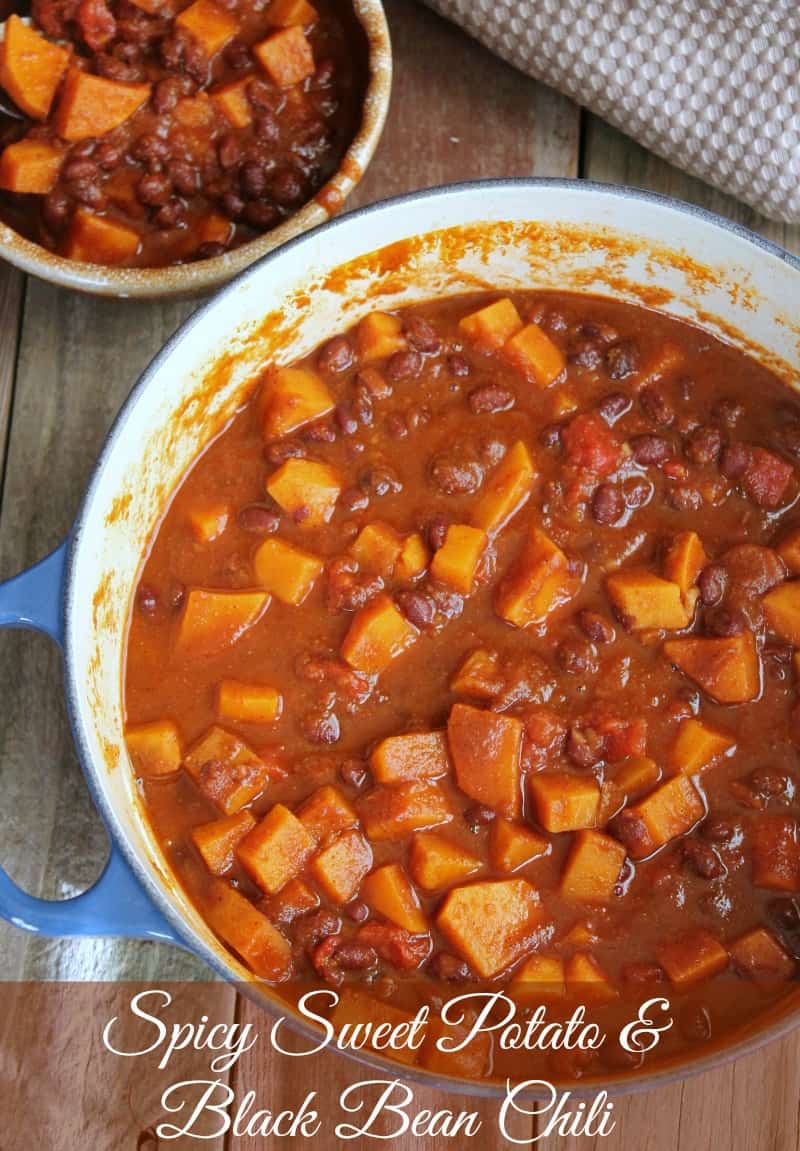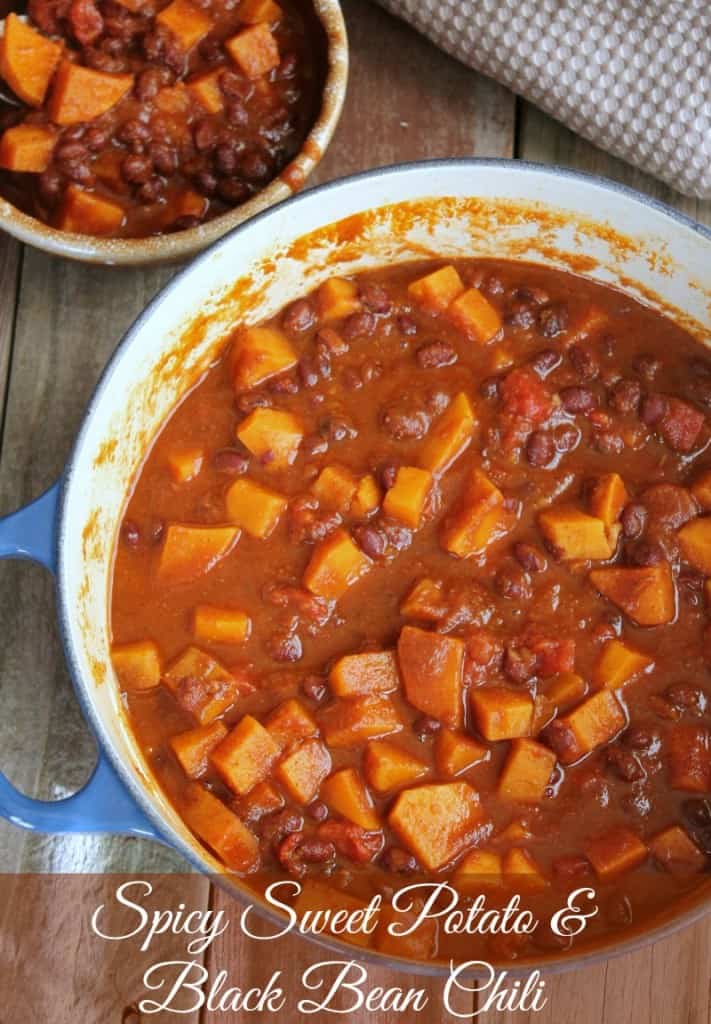 Slow-Cooker Classic Beef Chili
Like I said before, chili can be many things but sometimes, I just want a traditional beef chili made with spices, diced tomatoes, and kidney beans. Nothing too fancy.
I mean, who doesn't love a true classic?
This chili is thick and hearty so if you need to thin it out a bit, add some beef or chicken stock.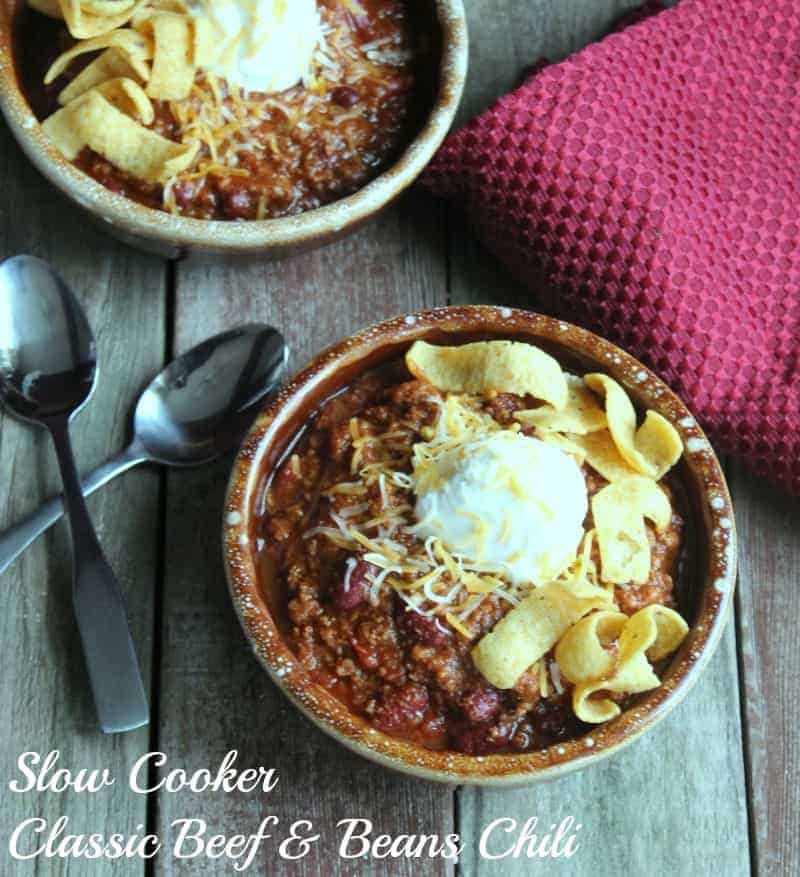 Healthy Desserts To Make
Of course, no party is complete without dessert!
With a Super Bowl party, I think it's best to keep desserts to be simple and something you can grab quickly during a commercial. These desserts make some of the perfect healthy Super Bowl recipes to end your party on a high note.
The one thing I love about these desserts is that they can easily be doubled or even tripled so that there is enough for everyone. If I want to take it a step further, I will serve some vanilla frozen yogurt or even some fresh fruit to go with the brownies.
Here are two recipes that are a must-have for your next party!
Fudgy Brownies made with Greek Yogurt
We all know that life is better with chocolate and these sweet fudgy brownies are the perfect treat to eat during a quick break of the Super Bowl game.
This recipe is made with whole wheat flour and lightened up with Greek yogurt to make it a bit healthier. Of course, when it comes to sweet treats, it's all about portion control but every little bit helps.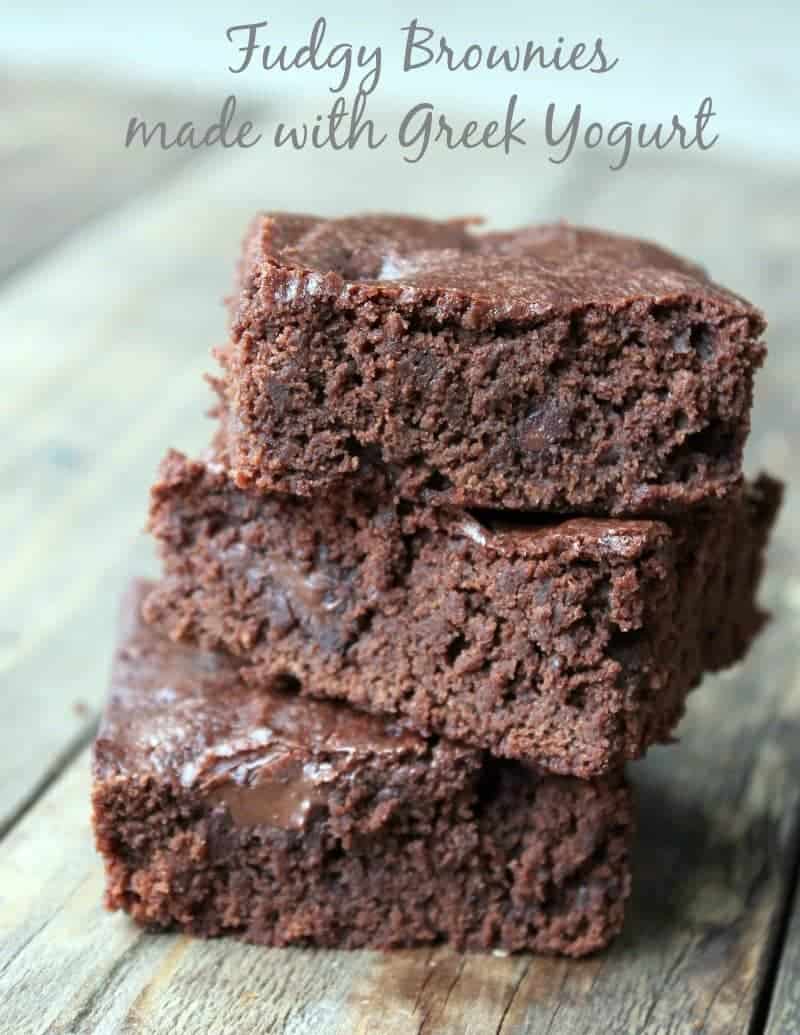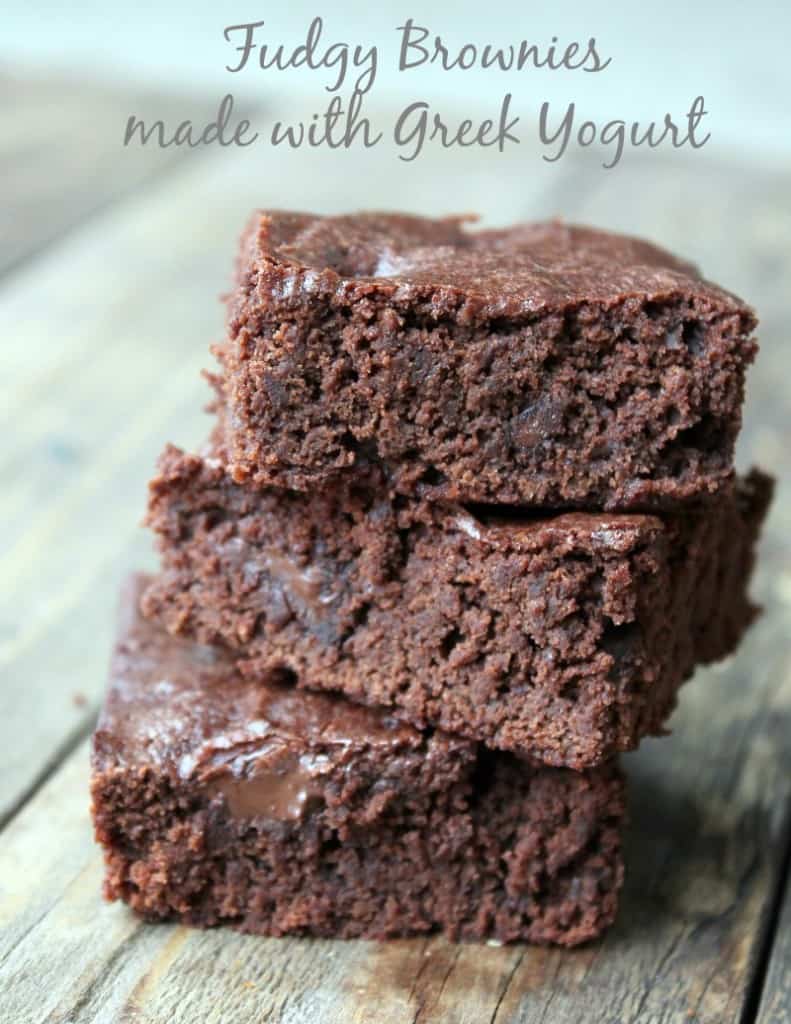 Lemon Raspberry Cheesecake Cups
If you and your guests aren't the biggest chocolate fiends, these Lemon Raspberry Cheesecake Cups will hit that sweet spot!
For this recipe, I used gingersnaps for the base and one package of regular and low-fat cream cheese for the filling. I added lemon zest and raspberry preserves for a surprise twist to a plain cheesecake recipe.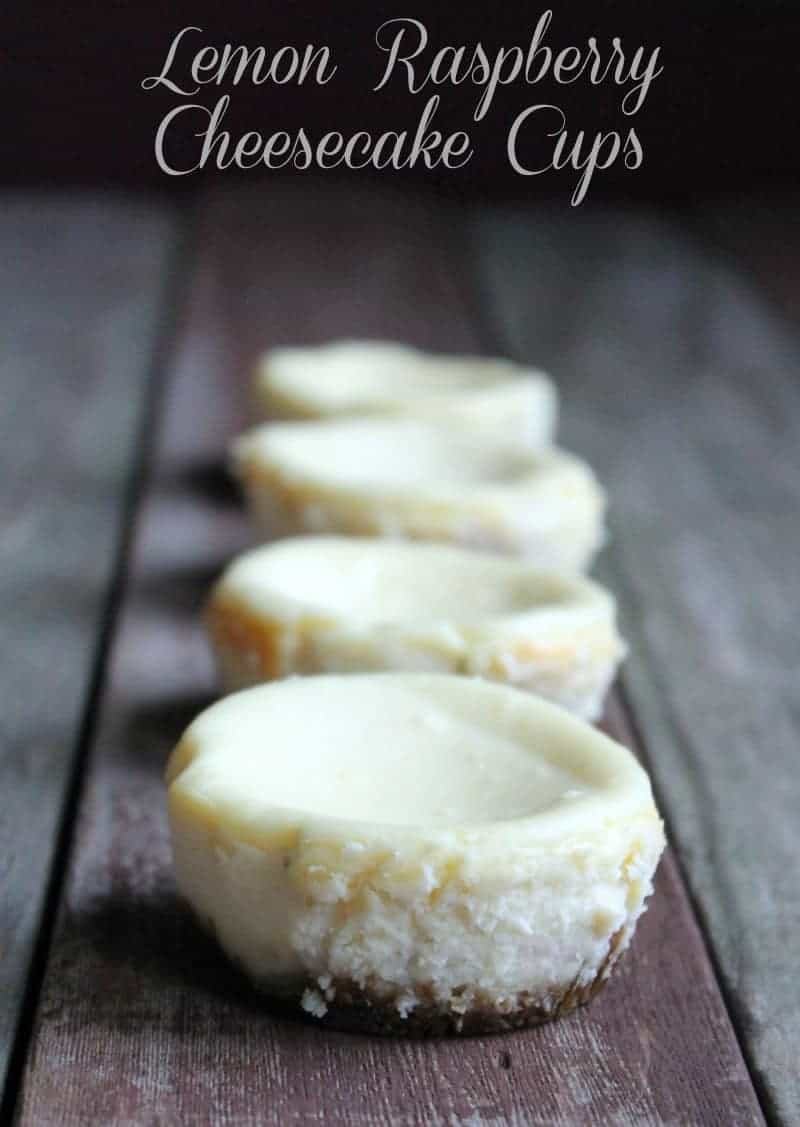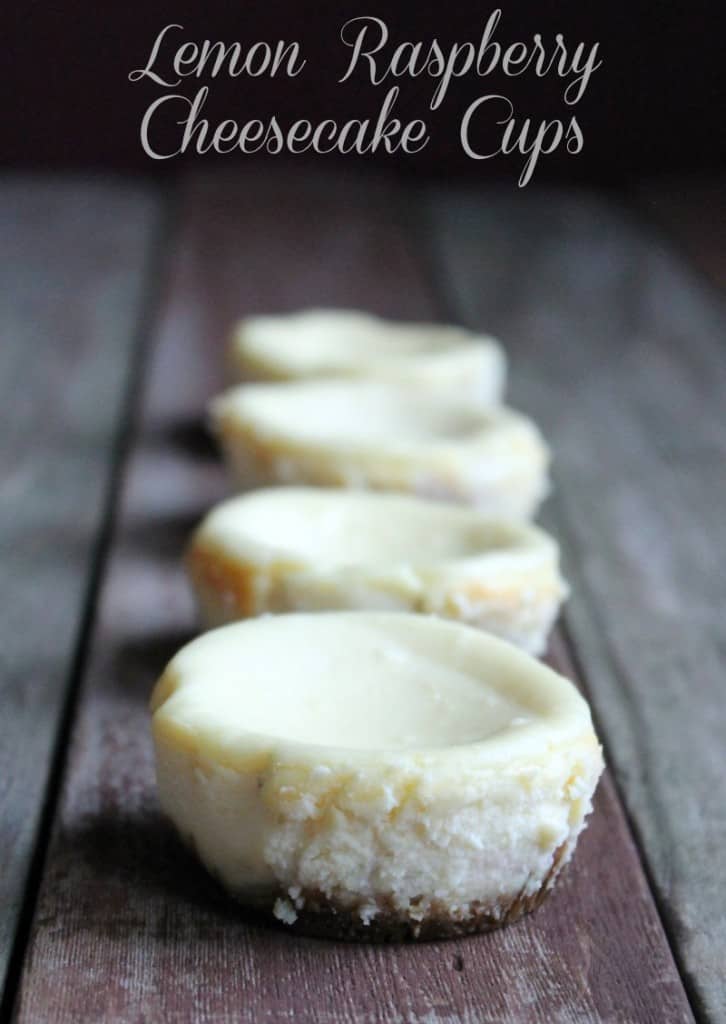 More Healthy Super Bowl Recipes and Snacks
All of these recipes combined make the perfect Super Bowl Party Menu!
Here are some other healthy options to serve at your party as well:
Veggie tray with a Greek yogurt-based dip or hummus.
Fresh fruit tray
Sliced Cheese with whole grain or gluten-free crackers.
Salsa and chips
To avoid all the junk food, make some of these Healthy Super Bowl Recipes at your next football party so you can enjoy yourself and not think too much about your calorie consumption. Share a picture and tag me on Instagram or Facebook if you decide to try it!