Every week I share my meal plan, meal prep, and weigh in. The goal is to inspire, motivate, and give you ideas as you progress through your own weight loss journey. I share the good, bad, and sometimes…the embarrassing. Keep reading to get a glimpse into my week. If you want to learn more about meal prep check out the new resource page I put together that organizes all of my best meal prep posts.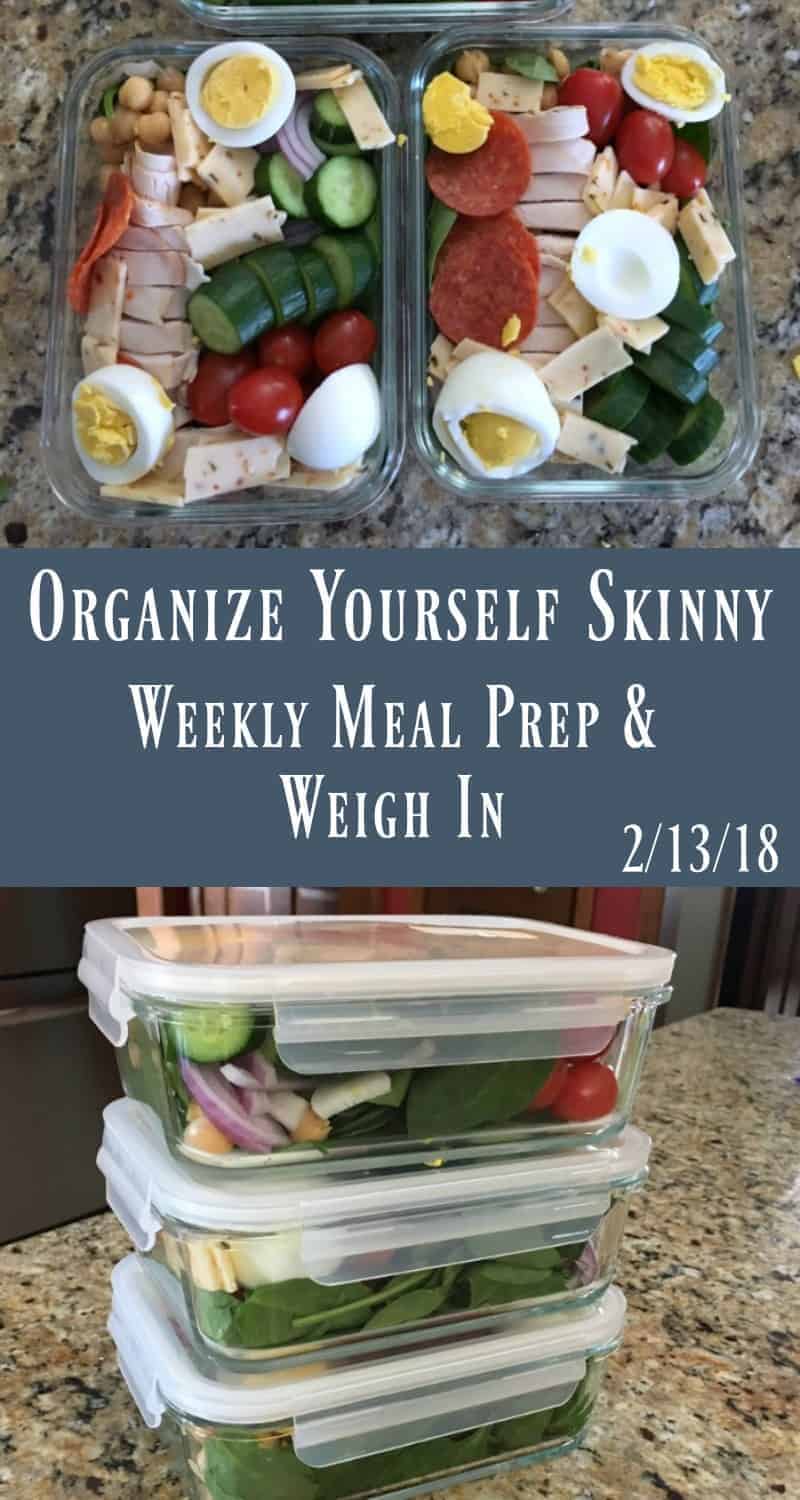 Did you know I have close to 7 years worth of weekly meal planning posts? That's a lot. I know some (most) weeks I'm late getting this post up so it might seem like it's more of a burden, but it's definitely not. In fact, I really look forward to writing my weekly meal prep post. Why? Because it gives me a chance to talk to you and share a little bit about my life. It's not that I don't do that in the other posts I write, but in my weekly meal prep post I just talk like I would  talk to a friend at Starbucks. I don't plan out what to write or really think about it – I simply talk about my own weight loss journey. I go over any struggles I've faced in the past week, strategies I plan to use to get back on track, and I share my meal plan and some meal prep tips. Also, I like to share any new services I've been using that I think you'll like. Anyway, I hope you find these meal plan posts helpful.
Okay, let's get to my weigh in.
Starting weight (October 2010): 177 lbs
First goal weight: 145 lbs
Final goal weight: 135 lbs
Last weeks weight: 156
Current weight: 157
Pounds lost: +1
So there was a time about 4 years ago where I said 147 lbs would be my max weight. Meaning, if I went over 147 lbs then I needed to totally regroup and get myself back on track. I actually learned this tip from a reader a while back and wrote about in this post –> 15 Habits of People Who Have Effectively Lost 20-30 lbs and Kept it Off. This is one of my favorite posts, filled with tons of great advice from OYS readers.
Anyway, here I am today 10lbs above my max weight! Of course, I'm still 20lbs below my starting weight, and have kept that off for 7 years, but I still need to lose weight. When I weighed between 143 – 147 I felt good, I was happy with that weight. I didn't feel like I needed to lose more weight – just maintain. Don't get me wrong my ultimate goal weight is 135 but I'd be a happy woman at 145 lbs.
So what's the issue. Well, I've taken a hard look at the food I'm eating every day and once again I've pinpointed the culprit to be my dang coffee creamer. Seriously, what is my problem with coffee creamer. Are there coffee creamer support groups available? Anyway, if I want to see changes in the scale I HAVE to get creamer under control. My plan is to have 1 cup of coffee in morning and 1 at 2:00pm. Each cup will have 2 tablespoons of creamer for a total of 140 calories of creamer for the day. I started this last Wednesday and I'm not gonna lie it was hard! Real hard. I never realize how dependent I am on coffee and creamer until I tried to reduce it. I slipped up some over the weekend but I'm going strong today. My goal is to keep my coffee consumption to 2 cups a day. Hopefully, I can get rid of the afternoon coffee at some point but right now that's where I'm starting.
Also, I tend to slack on the weekends. During the week I have all my meals planned out and prepped (for the most part). I stick to the plan, don't eat past 7:00pm, and exercise 3-5 times a week. However, Friday comes a long and I get loosey goosey with my bites, licks, and sips. That continues into Saturday and before I know it all my hard work during the week is compromised.
Therefore, if I want to lose the last 12lbs, so I can reach my first goal weight, I absolutely have to get creamer and the little bites under control. The only way to do this is…TRACK TRACK TRACK! Anytime I get off track going back to the basics of tracking always helps.
Alrighty, let's get to my meal plan. You might notice I'm not drinking green smoothies over the last few weeks. I think I'm just a little burnt out with smoothies plus it's freezing here. Instead, I've been enjoying 2 eggs, 2 slices of Ezekiel bread toasted with 1 tablespoon of I Can't Believe It's Not Butter. To make up for the veggies I'm missing out on with the smoothies I'm making it a priority to eat a mason jar salad everyday for lunch. Eating a salad everyday definitely helps keep belly bloat down.
Dinner's this week are from Hello Fresh and a couple from the freezer. A few weeks ago I stocked my freezer with a bunch of dinner meal kits and this has been a life saver. All I need to do is pull out a kit the night before, let it thaw overnight in the fridge, and then throw the recipe together. Our night's have been so less stressful having dinner ready.
Here's what I'm eating this week.
Breakfast
2 eggs, 2 slices of Ezekiel bread toasted with 1 tablespoon of I Can't Believe It's Not Butter
Meal prep tips
Snack (morning and afternoon)
Raw almonds
or Apple and almond butter
Hard-boiled eggs
Meal prep tips
I portioned out the almonds into 1/4 cup snack bags.
I boiled the eggs yesterday.
I placed the apples and almond butter together. By the way, if you can't get Almond butter near you or at a good price try checking out Thrive Market online. You can check out my Thrive Market review to get a better idea if online grocery shopping is a good fit for you.
I organized all of the snacks into a refrigerator snack bin. Here's a post I did on refrigerator snack bins for more information.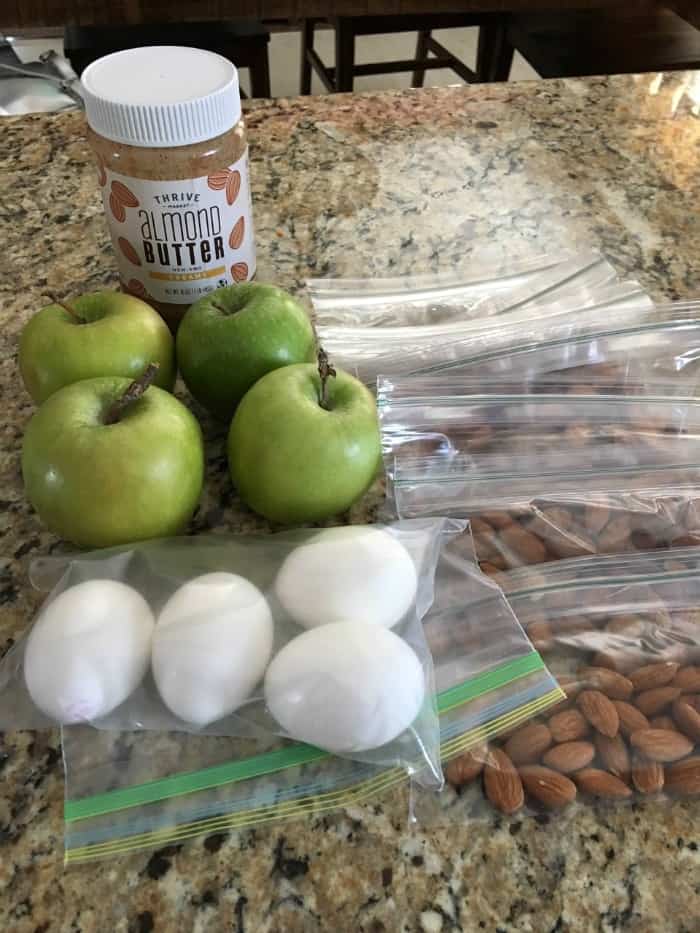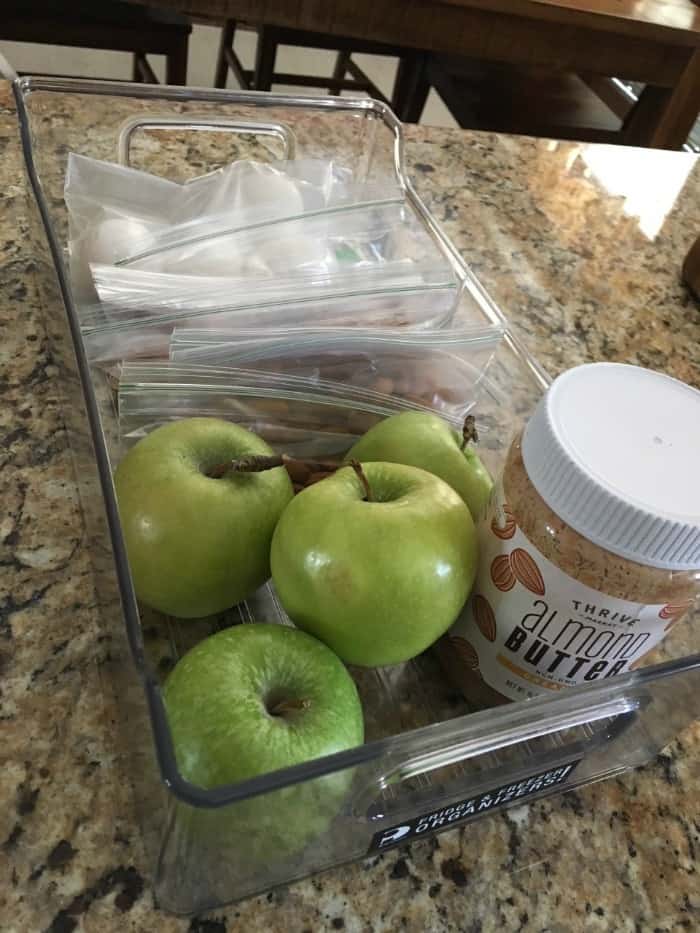 Lunch
Greek Mason Jar Salads (using smoked deli turkey instead of chicken)
Meal prep tips
I made the mason jar salads yesterday. I only need to make a few because I had a couple extra from last week. Also, I made my boyfriend Cobb salads using these glass meal prep containers. These containers fit into his Stanley lunch box perfectly.
If you're wondering about the plastic mason jar lids, I purchased them from Amazon. If you're going to use mason jars regularly then I recommend grabbing some plastic lids because the metal lids the jars come with will rust after awhile.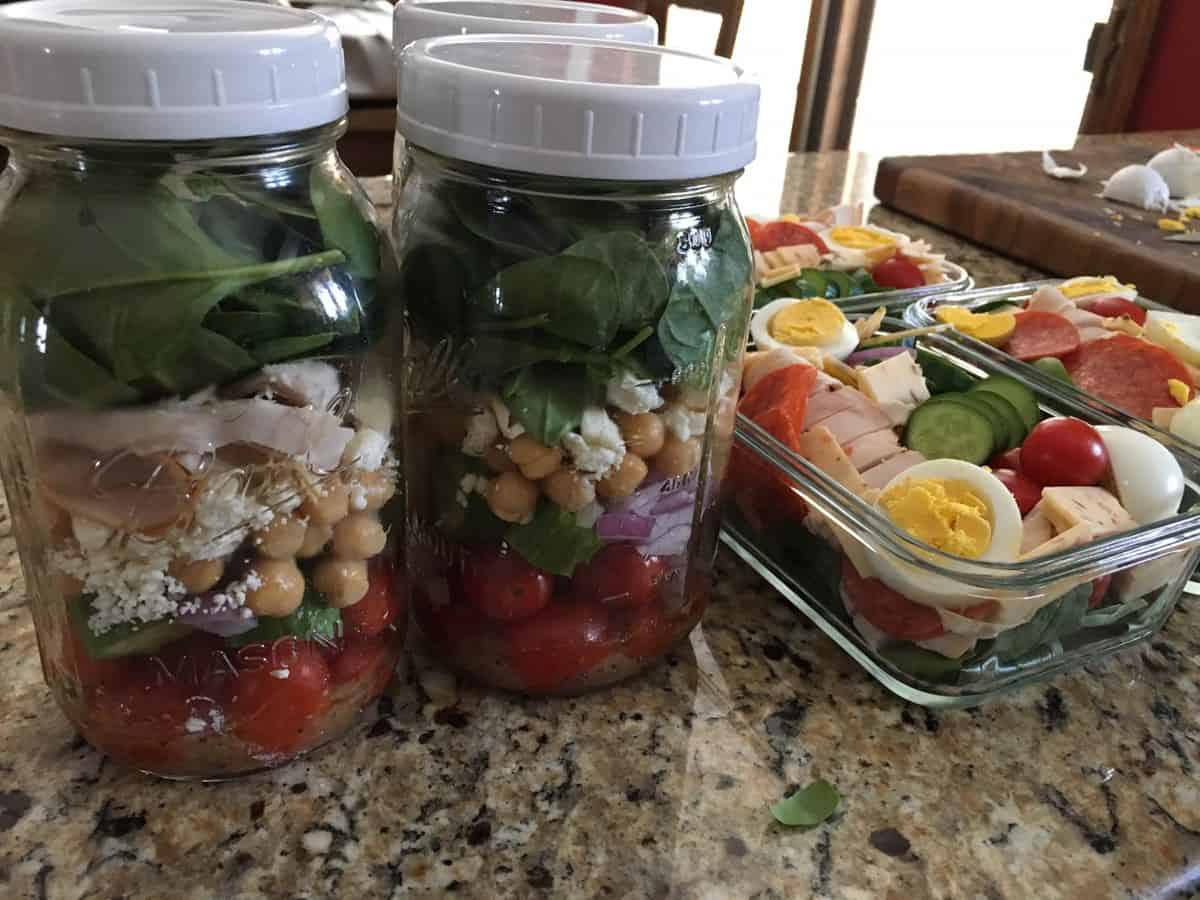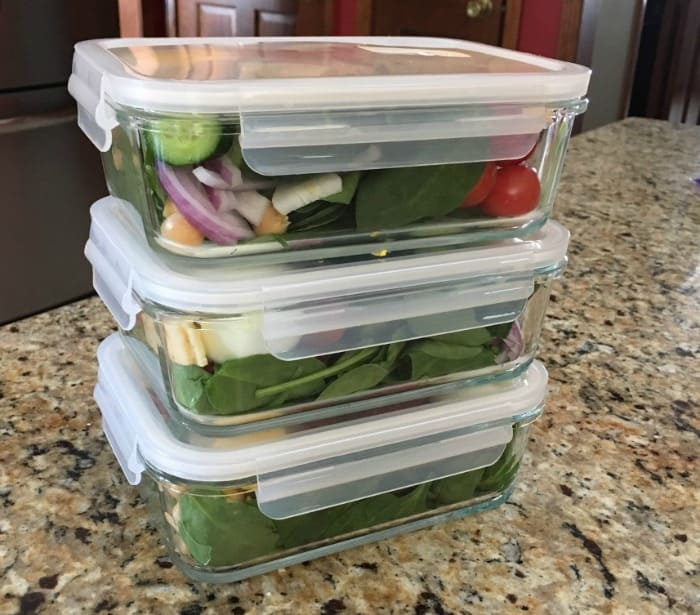 Dinner
Quinoa Stuffed Peppers (Hello Fresh)
Spinach and Ricotta Ravioli with Chicken Sausage (Hello Fresh)
Tacos
Meal Prep Tips
I made the stuffed peppers yesterday. There was way more of the quinoa filling that would fit in the peppers so I also made a bake with the rest of it. So basically we will be eating this all week! Thankfully, this Hello Fresh recipe is very good.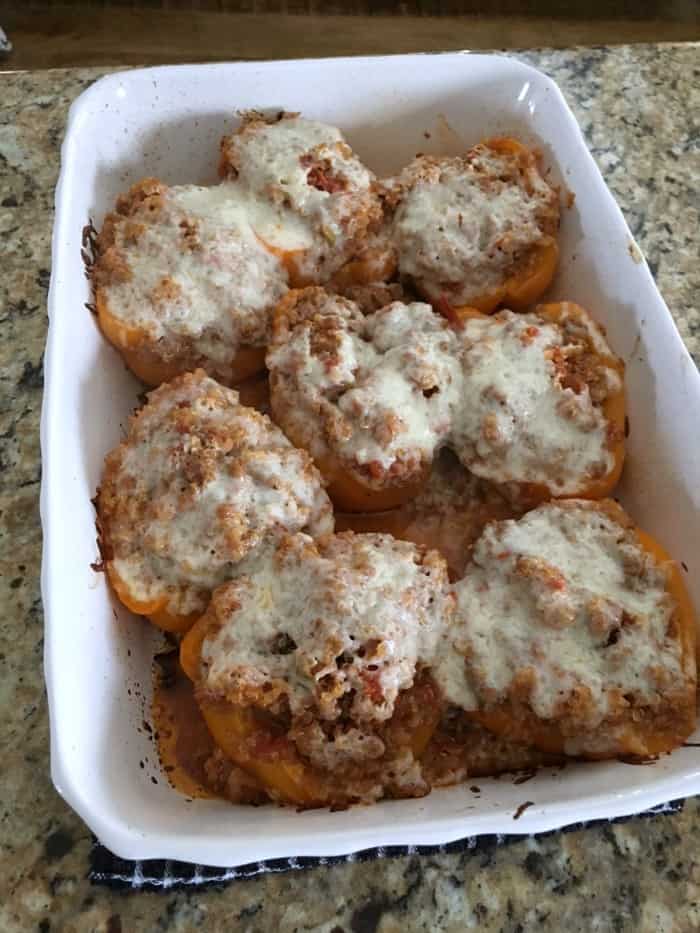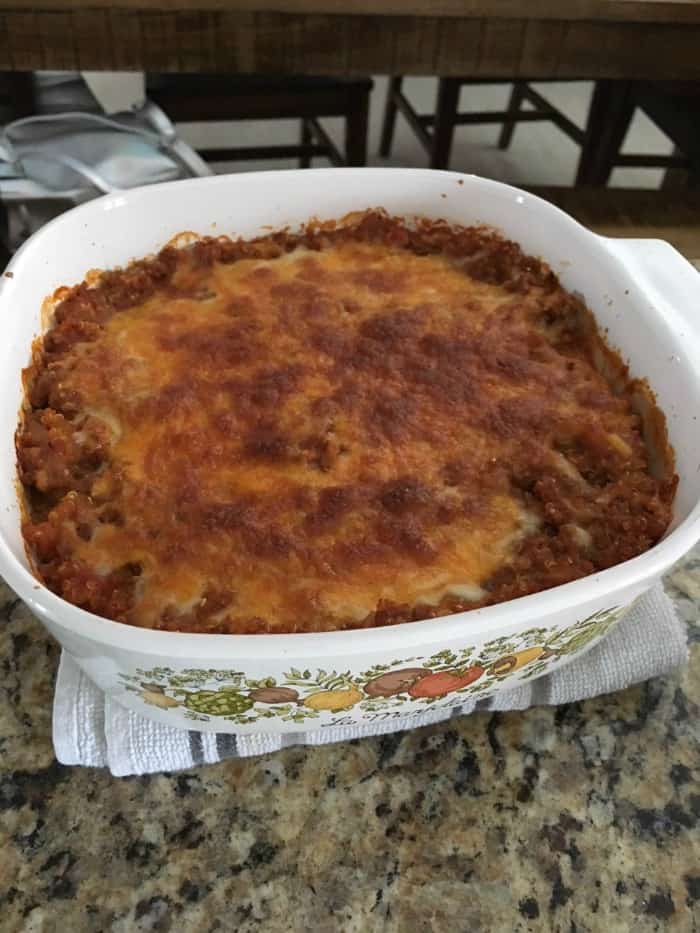 I made the spinach and ricotta ravioli Hello Fresh recipe yesterday too. Again, this made a lot so I'm planning on left overs. By the way, this recipe is DELICIOUS! The only issue is I really try to keep carbs under control so I need to watch my portions with this meal and make sure I keep carbs lower during the day.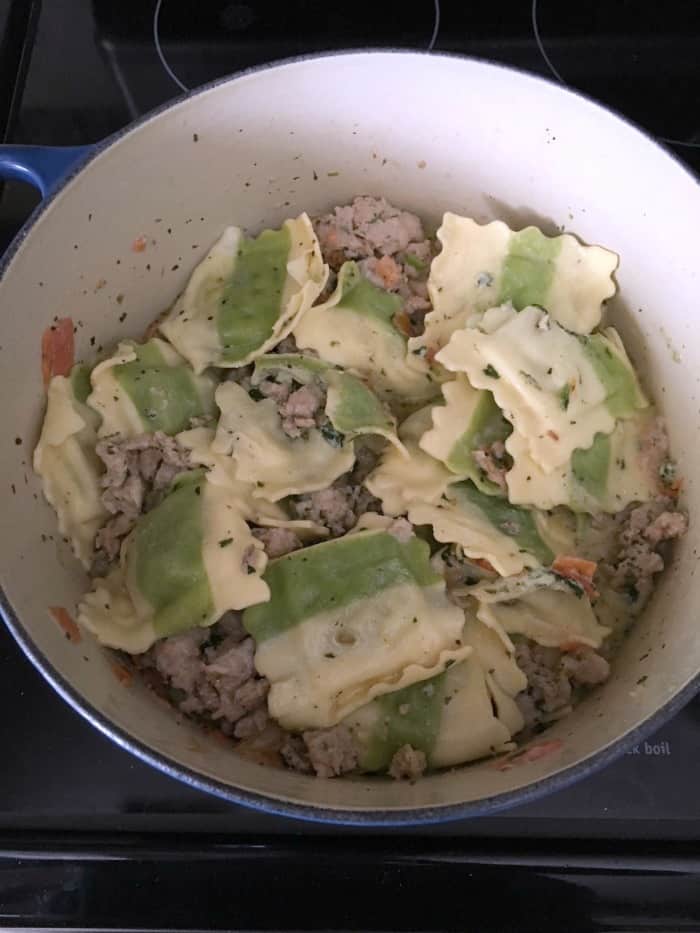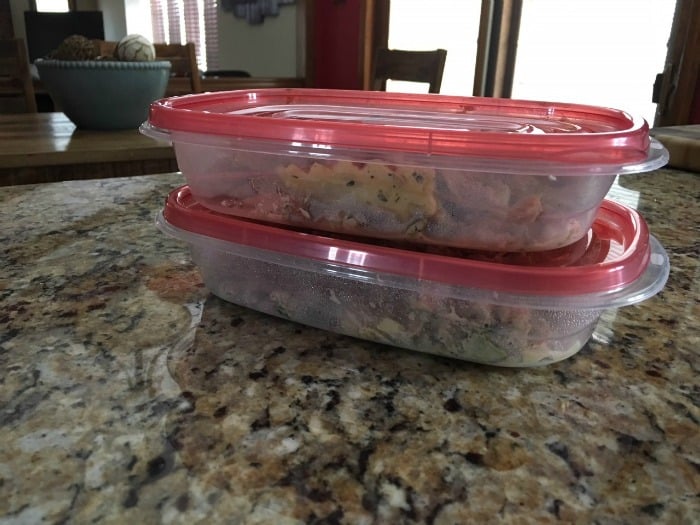 I made the slow cooker balsamic beef yesterday and taco meat on Saturday. I stored both in Pyrex glass bowls.The beef we'll eat in wraps and taco meat will be used on nachos or tacos.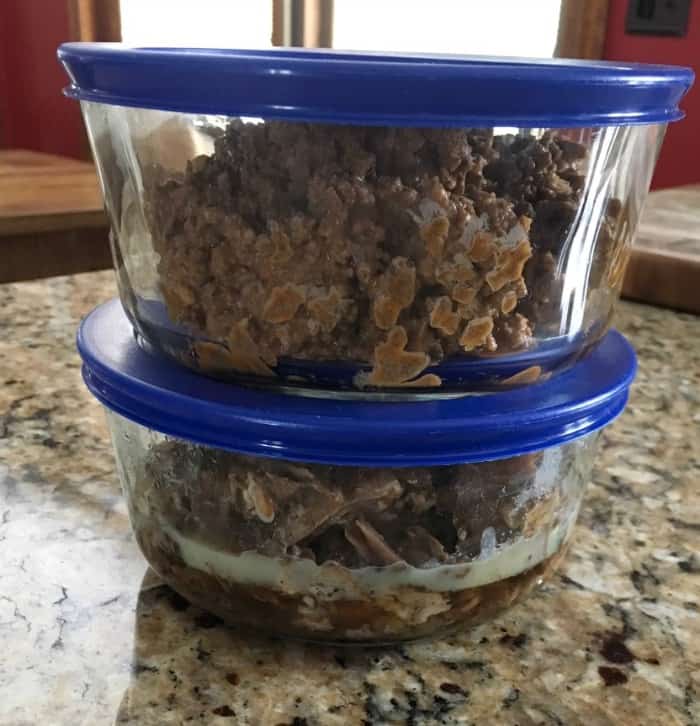 That's my week! How are things going for you? Are you meeting your goals? Have you tried meal prep yet? I'd love to hear from you.