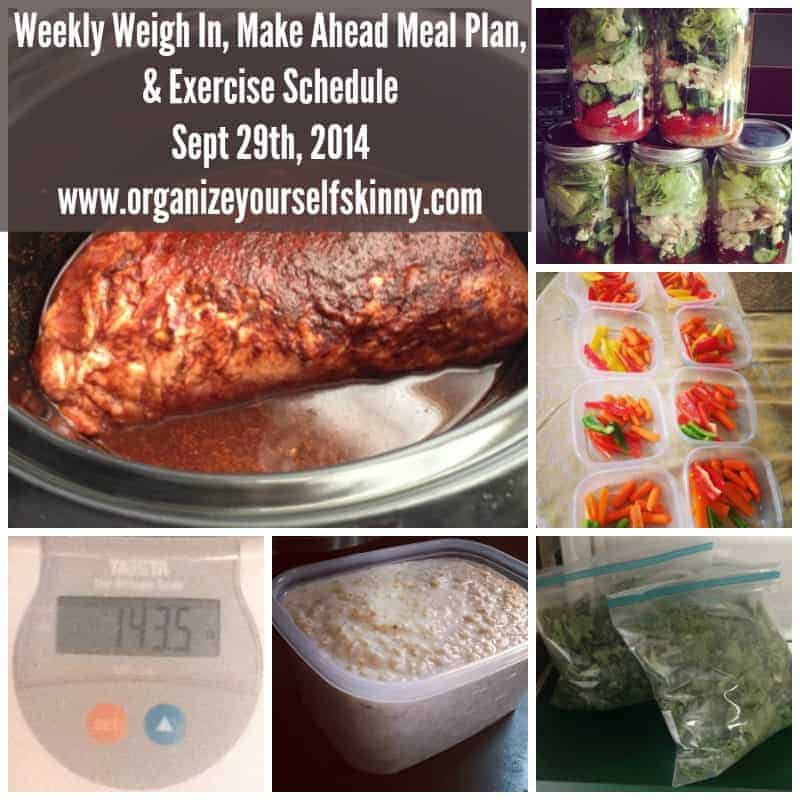 Hi everyone! I hope you had a great weekend. It is always my intention to post my meal plan on Sunday nights. However, between shopping, prepping meals, taking pictures, and life I am always completely exhausted by the end of the night. I am sure you understand. I do post my meal planning process every week on Instagram so, if you wanted, you can always follow me over there.
Anyway, lets start with my weigh in. Last week I did not post a weigh in but instead shared some before and after pictures. I hope you enjoyed them! I love before and after pictures – I wish I took more of them. If you are just starting your weight loss journey I highly recommend taking LOTS OF PICTURES. Trust me, you will love to see the progress.
Here are my official numbers.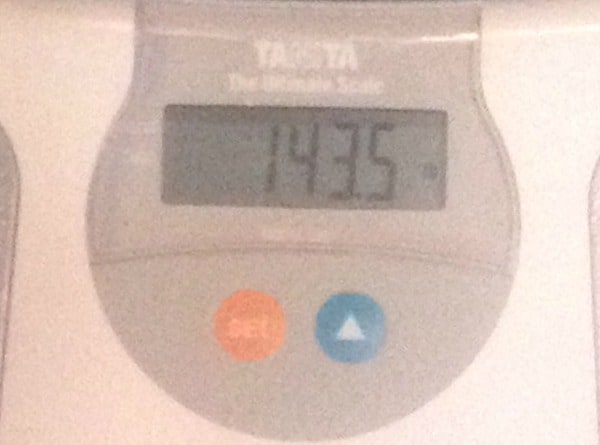 SW: 177
GW: 135
LWW: 144.5
CW: 143.5
PL: -1lb
I lost 1 pound this week!! I am at a point, in my weight loss journey, where I won't see major weight loss numbers each week. In fact, many weeks I might even stay the same. So a 1-2 pound weight loss is good for me and shows progression. It shows that tracking my food and prioritizing exercise is working. I need to lose 8 ½ more pounds to reach my goal. I weighed 135 lbs last summer but had a difficult time staying there. So once I achieve my goal weight (again) I need to focus on sustainability. But I don't want to get ahead of myself. I always keep my eye on the prize but still take it one day at a time.
Exercise makes a huge difference. In the beginning of my journey it was all about the food. Now that I have less that 10 pounds to go it is all about the exercise. I am already eating the way I should (minus some chocolate and cheez its every now and then) so keeping exercise a focus is a must in meeting my goals.
Last week I did great with exercise and as a result felt great! This week I plan to keep the pace going. I am going to try and be a little more ambitious this week because I know I can do it. It is all about making it a priority.
Here is my schedule:
Tuesday, Wednesday, Thursday, Friday, and Saturday
Treadmill for 45 -60 minutes – my goal is to run/powerwalk 3-5 miles. I am running in the Turkey trot on Thanksgiving. This is 5 miles so I want to start preparing for that.
30- 50 squats
50 – 100 crunches
30 second Russian twists and planks. By the way, planks are killer! You wouldn't think they would be but trust me when you do a 30 second or longer plank you will feel it. Well at least I do.
18 -24 modified push ups
18-24 bicep curls and tricep extensions. I use either my resistance bands or 5 pound weights for these exercises.
See more core exercises here, butt exercises here, and arm exercises here.
Now onto my weekly meal plan.
Breakfast
Make ahead tips
Smoothies will be made the morning of but I did freeze the kale ahead of time. I always freeze my kale so it does not spoil if I don't eat it all in time. You can see my freezing kale tips here.
I made a double batch of steel cut outs and stored in the fridge. Typically, I would freeze it but I know my husband and daughter will be eating steel cut oats all week so I just opted to keep in the fridge. If you want to freeze then here are some instructions for freezing oatmeal in muffin tins.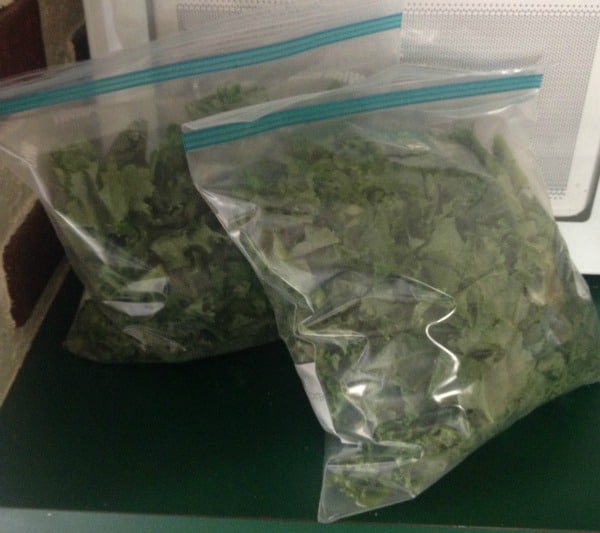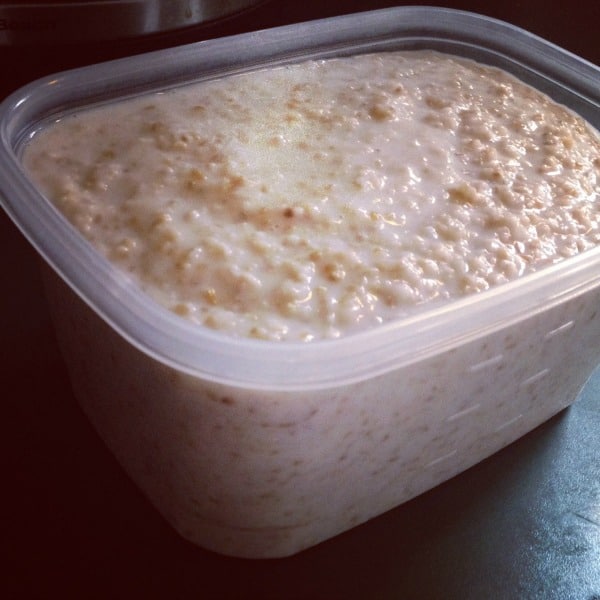 Snacks
Greek yogurt
Cheese and crackers
Make Ahead Tips
I will cut up the cheese today and store in the fridge.
Lunch
Turkey avocado roll ups *new recipe
Make ahead tips
Mason jar salads were made yesterday for the week. Instructions for "how to make mason jar salads" can be found here.
Roll ups will be made the day I eat them.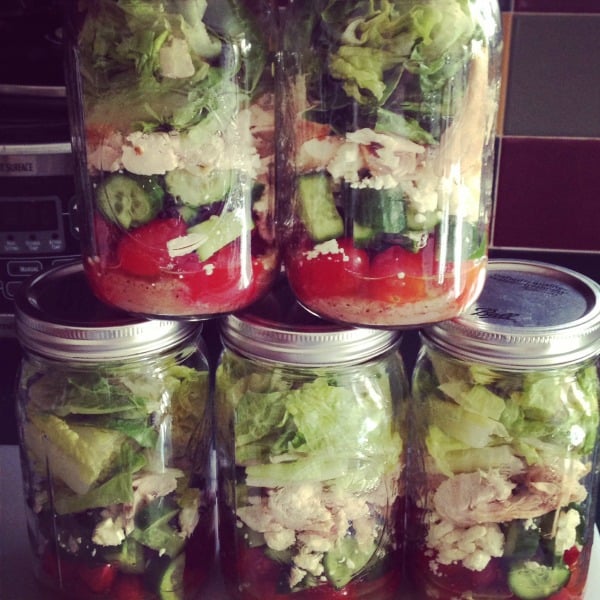 Snack
Veggies and hummus
Make ahead tips
I made the snack packs yesterday. I will add hummus the day we eat. I use store bought hummus but you can certainly make your own too.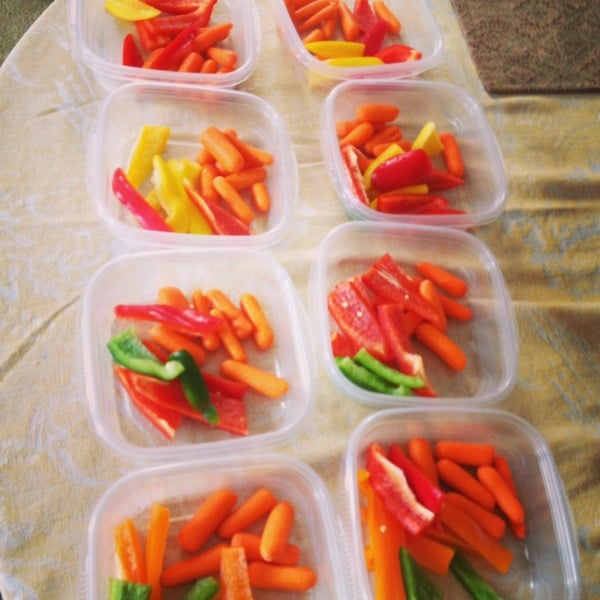 Dinner
Dinners this week are from my Weight Watchers One Pot Meals (WW OPM) Cookbook or America's Test Kitchen (ATK) Cookbook. If they are a success I will post with my adaptations and make ahead instructions.
Honey Chicken with cashews (WW OPM)
Roasted Eggplant & Mushroom Lasagna (WW OPM)
Sweet and Spicy Shredded Pork Tacos (ATK)
Chicken and Broccoli Skillet (my recipe)
Slow Cooker Spicy Sausage Ragu (ATK)
Make ahead tips
Pork was prepped for the slow cooker sunday night to be started in the morning.
Sausage ragu will be prepped tonight.
Chicken will be cut up today or tomorrow for honey chicken and skillet dinner.
eggplant and mushrooms will be roasted ahead of time.
There is my week. What about you? What is on your meal plan this week? What about exercise? 
Get Instant Access to My Best Weight Loss Tips & Strategies!
Sign up now for a free step-by-step 7-day email course that I created exclusively for my email subscribers! That's you. I will teach the best habits, strategies, and insider tips so you can enjoy a lifestyle that encourages and supports weight loss! Stop relying on willpower and take control back over your life! You can do this. Let me help!